A woman's wedding dress is likely to be the most expensive item of clothing she will ever buy in her life.
So, one would assume, she would want to look her very best in it.
It comes as some surprise, then, that so many brides insist upon strapless necklines, that, contrary to popular belief, are far from flattering. With the exception of a lucky few, most wearers risk spillover cleavage, skin bunching beneath the arms and the dreaded uni-boob.
Those with even slightly broad shoulders can look manly, and slight body types with less ample cleavages may even suffer the embarrassment of the dress slipping down.
Of course, bridal designers have no problem catering to the huge demand: strapless necklines are far easier to make and adjust in fittings than complicated sleeves, straps and halter necks.
Indeed, a recent study, conducted by TheKnot.com and WeddingChannel.com, found that 73 per cent of brides selected a strapless design in 2011.
While Kate Berry, style director at Martha Stewart Weddings, admits that other styles are growing in popularity - no doubt thanks to the long-sleeved lace gown worn by the Duchess Of Cambridge last April - it is by far the most popular on the market.
Katherine Goldstein, a writer for Slate.com, says she has no interest in wearing a strapless design on her forthcoming wedding day.
'Strapless dresses don't do me any favours,' she wrote. 'They accentuate my broad shoulders. They make me look flat-chested. They make my arms look blob-like and undefined. Plus, they are uncomfortable.'
If you happen to be a bride who's not into strapless gowns, good luck to you, Kate Berry, the style director for Martha Stewart Weddings, recently estimated for Salon that 75% of all the wedding dresses out there nowadays are of the strapless variety, which means you are going to be hard-pressed to find a sleeve of any kind if covered arms are your druthers.
So when did strapless become such a thing? We spoke with Dan Rentillo, style director at David's Bridal, who told us the trend began to emerge in the mid '90s. Back when the social and religious rules that insisted on brides being completely covered began to shift in the '60s, so did wedding gown designs. Dresses went from the demure small-waisted, full-skirted options popular in the '50s to short shifts in the '60s, full princess skirts with "leg of mutton" sleeves in the '80s, and eventually, what we have today. Once the social rules changed, Rentillo says, "shoulders now had the option of being slightly covered (cap sleeves, wide straps, portrait collars) to completely bare—strapless, halter, spaghetti straps, one-shouldered."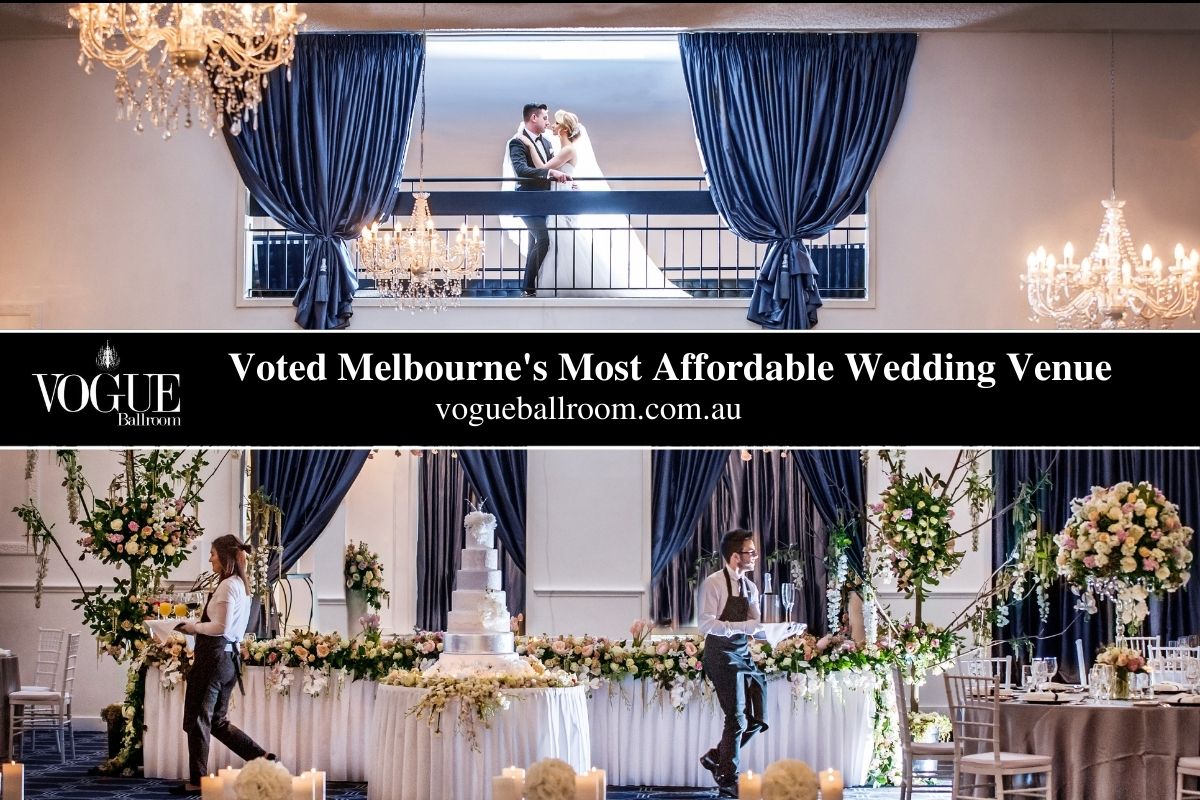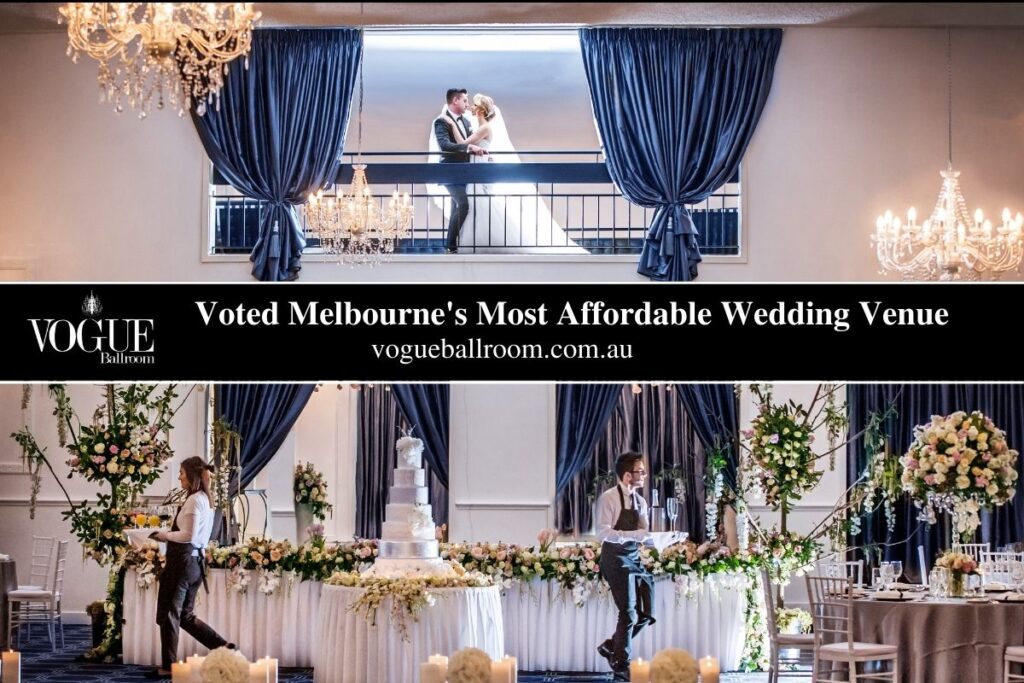 How long will this trend be sticking around for? It's been going 15-years strong, and Kim Forrest, the editor of WeddingWire, told Salon that now the silhouette "is the standard for wedding dresses and that won't change anytime soon." So get those weights out, ladies. Strapless is here to stay.
Who Is Strapless Wedding Gowns the Most Flattering for?
Though long strapless wedding dresses are traditional and timeless, they don't suit all the brides. Such gowns draw attention to the arms, shoulders and neck. That's why your arms must be well-toned and the décolleté line flawless. Also, the upper back must look good as will be open as well.
Strapless gowns are great for the girls with hourglass body shape. They help to accentuate the beautiful body curves. Strapless mermaid wedding dresses are the ideal option to show off the merits of your body. But any dress silhouette will be appropriate.
Also, wedding gowns strapless suit slim and petite brides, highlighting their tenderness. The best silhouettes are A-line, sheath and empire waist. Avoid ball gowns if you are of small height.
The pear-shaped girls may look very beautiful in strapless dresses. However, it's better to opt for A-line and princess silhouettes, which will hide the fuller hips. Moreover, to distract attention from the heavier lower part, opt for the bodices with lace, embroidery or patterns. 3D appliques are also a good idea.
The brides with the inverted triangle body type, who want to have a strapless dress, should have a ball gown, which will add volume to the hips. The same concerns the girls with rectangle body shapes. Moreover, it's recommended to avoid straight bodices. Give preference to sweetheart necklines as they are more feminine.
But, the plus-size girls very rarely look astonishing in strapless wedding dresses. They may draw attention to your demerits and distract the attention from your merits. Or, if you have an armpit muffin top, the strapless dress will accentuate that. The other cases when a strapless dress is not the best variant are if you have too small or too big a breast or too bony shoulders.
How to Wear Strapless Bridal Dresses?
While choosing beautiful strapless wedding gowns, make sure that your gown is of the proper size. A too-small dress will make you feel uncomfortable while a too big one will slip down all the time. Moreover, the distance between the shoulders and the top of the dress can't be too long. Otherwise, you won't avoid the effect of the sagging boobs.
In truth, many wedding stylists recommend opting for the strapless dresses with boning. The bones perform the role of the corset, and you won't feel like your dress is constantly slipping down. And, of course, a dress with a corset is a great idea as the tightness of the bodice can be adjusted. In such a way, you can be free from worries even if you lose a couple of kilos before the wedding.
The proper underwear is very important for a strapless sweetheart wedding dress. It must be well-fitted, comfortable and supportive. You will need a strapless bra for a wedding dress. In some cases, for instance, if the back of the dress is too low, you will need a low back strapless bra for a wedding dress. In any case, the most important is that the underwear doesn't leave any gaps and sits perfectly. Also, the cups can be sewn into the bodice, and you can free yourself from the search of the proper bra.
In order to support your wedding dress better, you may have rubber inserts, sewn to the top of the bustier. They will increase friction between the dress and the skin and will keep the dress from sliding down.
One more way to feel more comfortable in strapless wedding dresses is to make a transparent shoulder strap. Visually, the dress will seem to be strapless, while it will have straps. Or, traditional spaghetti straps will also cope with this task brilliantly. The spaghetti straps can be detachable, and so, you are free to attach them to the dress as soon as you feel that the dress not sit very comfortably on you.
And finally, never forget about accessories. The majority of strapless dresses look brighter and more interesting if they are combined with a beautiful necklace or statement earrings. ​Also, capes and boleros of thin lace or other sheer fabric are a great addition to your bridal look. 
It's not a secret that strapless bridal dresses are about as ubiquitous as that scene in movies where the officiant asks people in attendance at a wedding to speak up or forever hold their peace and someone speaks up, with comical results. But why? Strapless gowns are nearly universally unflattering, they're tough to keep on, and they look more like a bridal uniform for a woman marching into a marriage battle with her plastic cake mate groom than a unique expression of a woman's style. It seems that finally brides are starting to notice, and small numbers of them are staging a revolt. But will recent resistance be enough to end the iron-fisted rule of the strapless bridal gown?
Slate's Katherine Goldstein noticed what she calls "the tyranny of the strapless gown" when she began dress hunting for her wedding. She's not a person with terribly unique proportions, and never had difficulty shopping for clothes in the past, but knew that strapless gowns weren't her thing. And finding a bridal dress that wasn't strapless was much more difficult than she expected.
Stymied, she searched for answers — why are 75% of gowns strapless when white strapless gowns look weird on about 95% of people?
Some designers theorized that it's a demand issue — brides interested in the following tradition find themselves hemmed into having a floor-length gown. However, they still want to feel beautiful on their Big Day, and so they opt for strapless, skin-exposing numbers to avoid dowdiness. But I find that difficult to believe. Sexy Bride Disease is a real thing that affects real people, but women aren't that oblivious about what looks good on them. Strapless dresses, as Goldstein points out, can lead to armpit overhang, to uni-boob, to "stick arms," to ham hock arms, to making otherwise perfectly beautiful women who look stunning in nearly every other clothing style look doughy.
Goldstein uncovered another, more insidious theory in her truth quest: Designers prefer to make bridal gowns strapless because they're easier. Sleeves are tricky, and dresses without them are much more quick and painless to alter. Less time, less thought, more ability to crank out more dresses, that they will charge women an arm, a leg, and a collarbone for because they're wedding dresses.
Ideas of Strapless Wedding Gowns for Various Body Types
If you are one of the lucky girls, who can have a wedding dress with a strapless bodice, have a look at the following ideas of strapless bridal gowns for different body types.
Hourglass Body
The lucky owners of hourglass body shapes can wear absolutely any silhouette they like. Even simple strapless wedding gowns, as well as short strapless wedding dresses, will look great at them.
In truth, a mermaid wedding gown is the best way to accentuate your beautiful body curves. It can be made of satin if you like minimalism, tulle if you want the gown to be more voluminous, lace if you want to highlight your femininity. Very often, brides-to-be give preference to the gowns made of a mixture of fabrics. Thus, the lace can be adorably combined with tulle, satin and some other fabrics.
If you have normal or tall height, try on a wedding dress with a drop waist. This silhouette suits a few body shapes but looks very good on an hourglass body. The drop waist wedding dresses have much in common with mermaid gowns, but they start to flare at the hips, higher than the traditional mermaid dresses.
The stated above silhouettes are the most flattering for the girls with an hourglass body. However, this figure is considered to be ideal, and so, you are free to choose any silhouette you like.
Pear-Shaped Body
The girls with a pear-shaped body usually want to hide the fuller hips and accentuate the slender upper part. Also, some girls try to make the upper part look fuller with the help of various tricks. A-line dress silhouette is a very good choice, which will accentuate top and waist and hide the hips.
Also, a ball gown silhouette can be appropriate as it will hide the hips. However, it suits the girls only with medium or tall height. The other alternative is an empire waist wedding dress. It will also accentuate your small top and will hide the hips under the flowing skirts.
The strapless gowns aren't the best option for the girls with a pear-shaped body. When we need to add some volume in the upper part, we often do that with the help of sleeves, bateau or off-the-shoulder necklines. However, if you still want to have a strapless gown, opt for the one with a sweetheart bodice.
A strapless beaded wedding dress will be a very good idea. Also, the lace and draped bodices will look good. If you want to have some additional volume in the upper part of the body, consider 3D decorations. They will help to make your look more balanced.
Inverted Triangle Body
The brides with the inverted triangle bodies seek for the ways to balance the wide shoulders with narrow hips. This aim can be reached with the help of a traditional princess wedding dress. The volume skirt will hide the hips and will create the illusion of a well-proportioned body. Also, A-line silhouettes look good on such a body shape.
Though the girls with wide shoulders look the best with the V and U-necklines, you can wear a strapless gown for your wedding. The sweetheart neckline is the most appropriate. However, avoid bodices with too much decor. Draperies, beading and embroidery can make your upper part look bigger. Opt for more minimalist tops or the ones covered with thin lace.
The most important rule for the brides with the inverted triangle bodies is to make an accent on the skirt and distract the attention from the upper part. Thus, tulle skirts are better than satin or chiffon ones. Also, it's good if the skirt has tiers or features a complicated design. One more way to add some volume to the hips is to wear a dress with a basque.
Apple-Shaped Body
Apple-shaped girls need to make their waist look slimmer. The A-line and ball gowns with a corset that finishes high on the waist will distract the attention from the tummy and will accentuate the slimmer part of your waistline. The empire waist may also help you to reach the same effect.
If you want to make your waist visually slimmer, opt for a gown with asymmetrical draperies. You will be surprised by the illusion they create. Or, a dress may feature the lace appliques, which start at the bodice and gradually extend to the skirt, creating vertical lines.
The heavy fabrics are one of the best options for apple-shaped girls. You may also have a strapless lace wedding dress, but here the choice of the pattern plays a very important look. Avoid too big and too small patterns, as well as 3D designs. Also, it's not recommended to have a dress, made of thin and stretching fabrics.
Rectangle Body
Strapless ball gown wedding dresses are the best option for the girls with rectangle bodies. Such a silhouette will add femininity and curves to your body. If you want to avoid too much volume, you can wear an A-line wedding dress. One more silhouette, which is good for the brides with rectangle bodies, is empire waist.
If you have a rectangle body shape, you should avoid any straight lines. As you need to add femininity and visual curves to your body, stick to mild and more round lines. Thus, the sweetheart neckline is the best option. Or, you can also have the one in the form of a wave. Also, it's good if the dress will be embellished with lace, beading, embroidery etc.
If you want to create the illusion of a thin waist, opt for a gown with a bodice, featuring asymmetrical draperies. The draperies, which become narrower at the waistline, visually make the waist look slimmer.
One more trick for adding some curves to your body is to have a bodice, embellished in the form of an inverted triangle. When the breast line features most of the embellishments, which gradually decrease towards the waist, the effect will be the same as with the asymmetrical draperies.
Petite Bride
Sheath wedding dresses create a long and lean silhouette, which is so much desired by the short brides. They are considered as one of the best variants for petite brides. Empire waist dresses may also elongate the miniature figure because of the elevated waistline. However, they don't suit the brides with a short upper torso.
Mermaid gowns are also possible if you have beautiful body curves. The properly chosen dress in this silhouette may visually stretch your midsection. But, the petite brides should opt for the dresses with a moderate volume. Avoid the gowns with a puffy and voluminous bottom as well as the ones, where the transition between the fit and flaring part is too evident.
Moreover, if you have always dreamt about a princess-like wedding dress and know that ball gowns aren't the best option, choose a strapless A-line wedding dress. It's less voluminous and will stretch your body as well.
As to the fabrics, lace is a good variant as its pattern may add some visual curves to your body. The flowing fabrics like chiffon or charmeuse also look very nice on petite girls. But avoid too heavy fabrics.
All in all, strapless wedding dresses don't suit everyone. However, if to choose a dress with much care, taking into account all the peculiarities of your body, you will be able to make your dream about such a gown true.
In the late 90s-early 2000s, strapless and sleeveless wedding dresses became the thing. Weddings were shying away from strict traditions, including church ceremonies, and brides had the freedom to embrace more streamlined and sexy looks. Not to mention that everyone was eager to transition (ahem, run) away from those puffy balloon sleeves and frilly lace collars of wedding dress past. In 1996, Carolyn Bessette surprised everyone in a spaghetti strap gown for her top-secret wedding to John F. Kennedy Jr. The simple sheath style was a sharp contrast to the heavily embellished, princess looks that were popular at the time. The trend snowballed from there. Designers couldn't ditch sleeves fast enough. In the early 2000s, celebrities—Victoria Beckham, Jessica Simpson, Madonna, Sarah Michelle Gellar, Alicia Silverstone, etc.—started wearing strapless dresses for their weddings, and for the next umpteen years, brides went into salon appointments armed with magazine cutouts of shoulder-baring styles.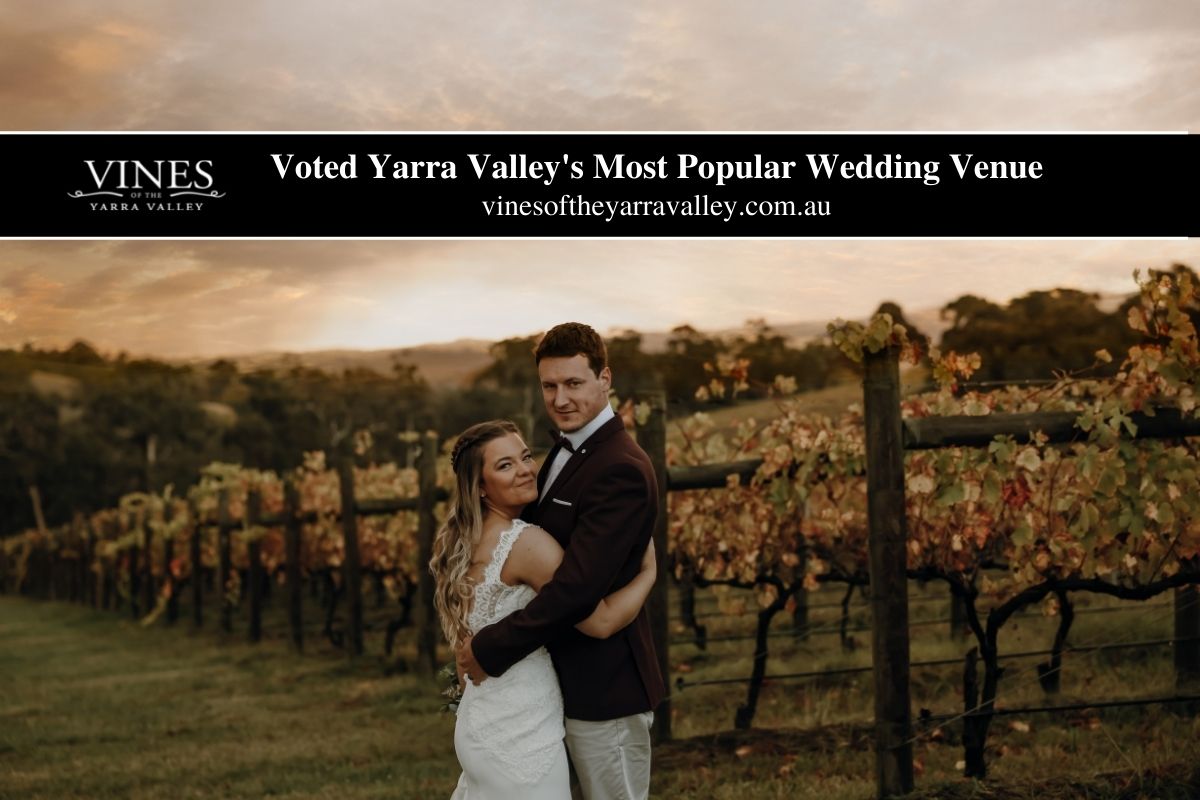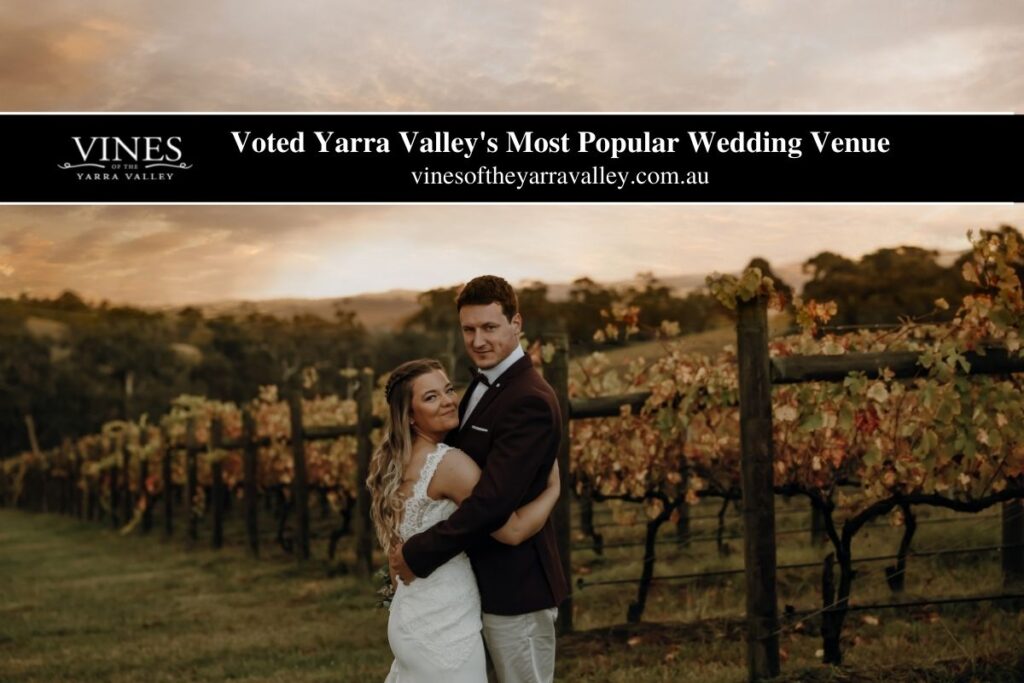 And then in 2011, the Royal Wedding happened. When Kate Middleton emerged in her Sarah Burton for Alexander McQueen gown, jaws around the world hit the floor. It had Sleeves! Long, lacy ones, to be exact. Instead of being hideous and matronly, the sleeves were beautiful and elegant. Suddenly, brides everywhere wanted to steal her look. Even designers hopped on the royal wedding bandwagon, and it seemed like everyone was creating their version of Kate's amazing dress. Despite all of this, strapless styles still stood their ground—until now.
At NYBFW last spring, we kept wondering if we were missing something. Could it be true? Are strapless dresses really dunzo? The majority of the dresses we saw had some type of sleeve or strap, whether it was an off-the-shoulder design, an illusion detail, or even a halter neckline. We never expected it to come to this, but after more than ten years of strapless dresses reigning supreme, it seems like the bridal fashion world is moving on.
Frequently Asked Questions About Wedding Dresses
They help to accentuate the beautiful body curves. Strapless mermaid wedding dresses are the ideal option to show off the merits of your body. But any dress silhouette will be appropriate. Also, wedding gowns strapless suit slim and petite brides, highlighting their tenderness.
Are strapless wedding dresses flattering for all body types? Yes! A strapless wedding dress looks beautiful on all body types and is a great way to showcase your shoulders, back, and arms.
Strapless wedding gowns are by far the most common style. Kate Berry, the style director for Martha Stewart Weddings, estimates that while alternative necklines are starting to become more popular, about 75 percent of wedding dresses are strapless.
It's vital to have a strapless wedding dress professionally tailored, as ill-fitting gowns can not only be unflattering but also uncomfortable. By contrast, strapless wedding dresses can often be flattering on triangle or pear-shaped figures, as they come in at the waist before flaring out over the hips.
Strapless styles also started coming into fashion in the '50s. The strapless trend also came into fashion in the '50s as a reaction to the high-neck, long-sleeved dresses that came before that era, Urshel said. However, not all brides were ready to ditch sleeves just yet.