When it comes to paying for the wedding, there are differing views. Back in the day, the bride's parents were responsible for hosting (and paying for) the entire celebration. Today, most people believe the couple should pay for their own wedding—especially if they have lived on their own for some time. Of course, parents often want to pitch in. Contributions should be negotiated according to willingness and ability, but the traditional divisions on the following slides will offer some more guidance on who pays for what at a wedding.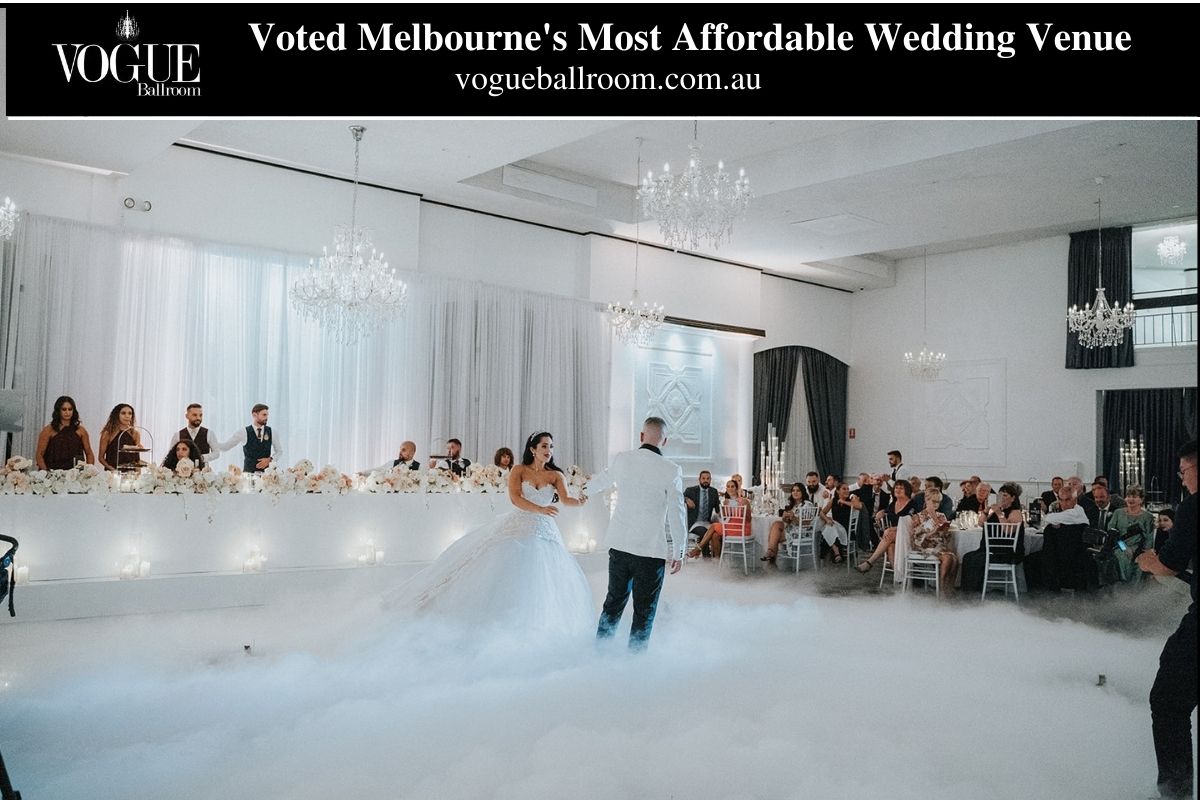 Whether your parents (or your future spouse's parents) are generously offering to pay for part or all of the wedding, it's helpful to understand who historically has paid for each aspect of the big day. While it's by no means mandatory for the bride's family to pay for the engagement party and the groom's parents to foot the bill for the rehearsal dinner, working knowledge of how a wedding bill typically shakes out will help everyone navigate this tricky business.
Looking for the ultimate Wedding Reception Venue in Melbourne? Look no further, Vogue Ballroom is here.
There are no hard and fast rules as to who buys the man's wedding band, at least not these days. Once upon a time, tradition might have dictated the man was responsible for purchasing his own wedding band, but in today's culture, the reality is the costs are often shared.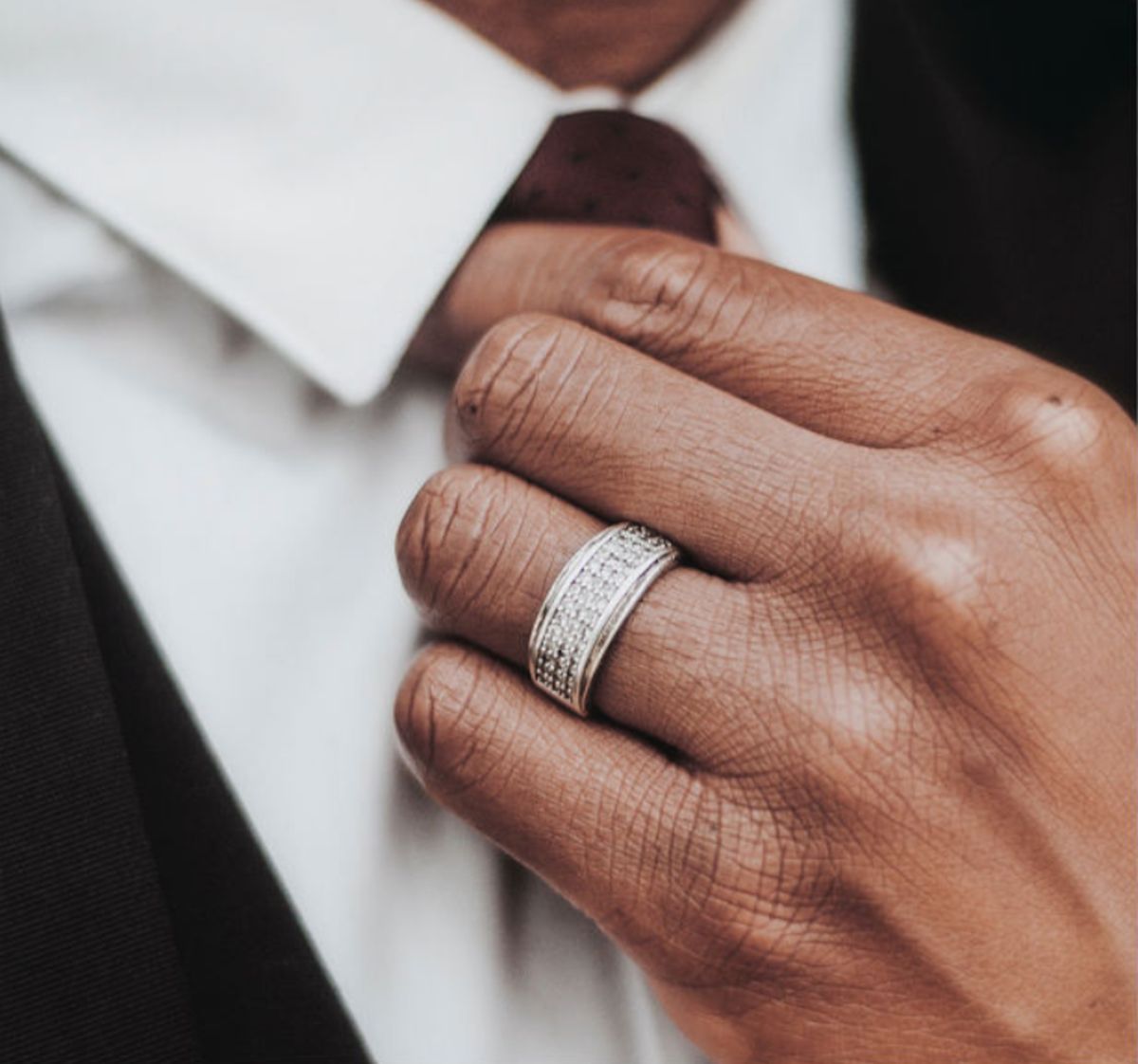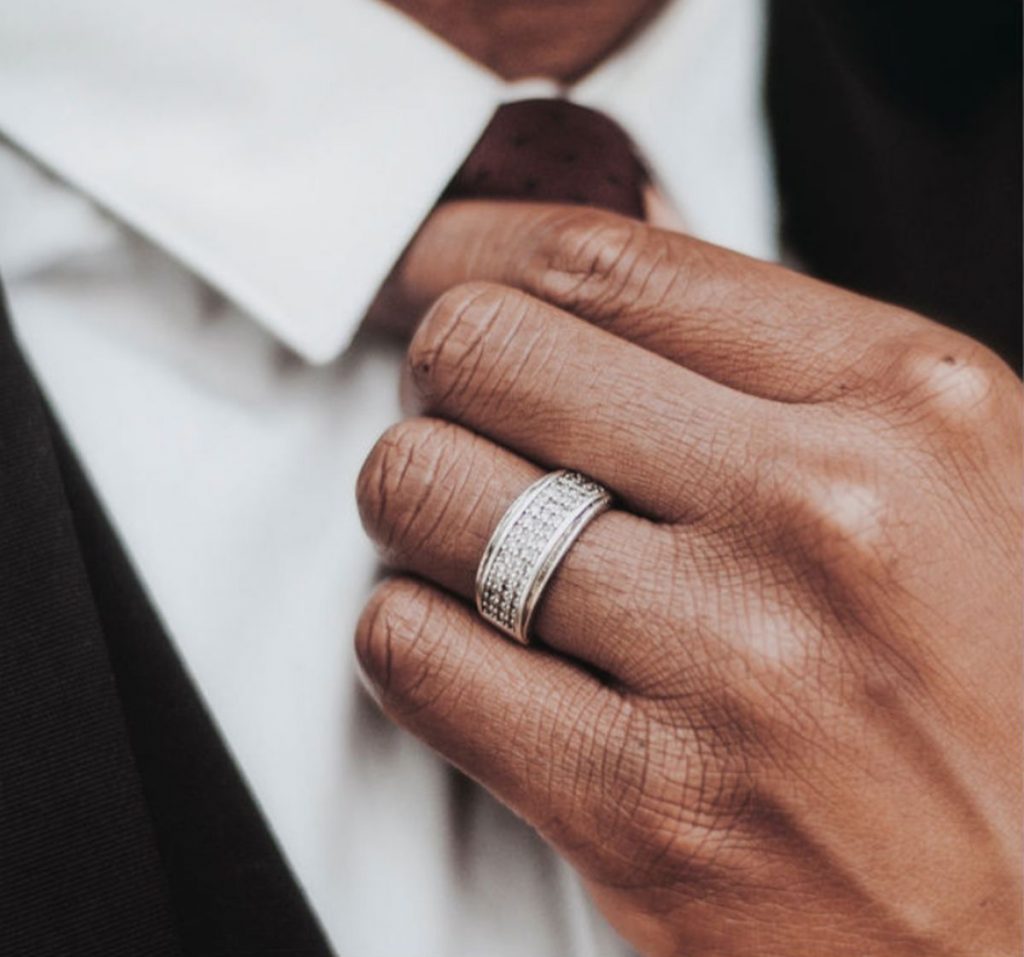 Many couples purchase their wedding rings together, either because of the financial burden or because they want their wedding jewelry to match or both.
Most men went without a wedding ring, and it is thought that it didn't really become an American tradition until World War II. Who buys the wedding ring for the groom will ultimately boil down to every couple's personal preferences and the budget they have to work with.
While wedding traditions seem to evolve continually—even your parents' wedding will probably look much different than yours—so do wedding ring traditions. For decades it was thought that your gender would determine what role you had in purchasing the wedding rings. Now, the rules have flipped, and it's much less clear as to who is responsible for simulated diamond jewelry. More couples than ever are discussing wedding expenses—including both engagement rings and wedding bands—together as a team.
Although making these decisions as a couple has become the more common approach, many still choose to participate in classic traditions. These traditions may include the groom purchasing the rings, the bride being handed down an heirloom engagement ring, or customs on how to wear a wedding ring set. Before you celebrate your big day or even pop the question, it's essential to know who buys the wedding bands for the wedding ceremony.
The exchanging of rings is one of the most traditional exercises in marriage and can be traced back to ancient times. When the tradition first began, wedding rings were made of materials such as hemp or leather, and only until much later did people start crafting rings out of precious metals like silver and gold. Since the price of metal and gold continues to rise, so too does the cost of wedding rings. Now, due to the high financial burden, there is more pressure than ever as to who buys the wedding rings.
The stone in an engagement ring is also one steeped in decades-long tradition. Diamonds are most popularly used in wedding rings. They are the hardest and, arguably, the most stunning substance on earth. While diamonds are captivating set in an engagement ring, technology has given us a plethora of alternative and more affordable options. Now, couples can choose between a variety of human-made stones, including diamond simulants, lab diamonds and lab gemstones. While they each feature different characteristics and each person will prefer something a little different, you can be sure these stones don't contribute to the 'blood diamond trade.' While this is certainly new and untraditional in the wedding space, choosing a human-made stone will give you peace of mind when purchasing such a sentimental adornment. Check out our list of Wedding Ring Shops in Melbourne.
WHO BUYS THE GROOM'S WEDDING RING?
Much like wedding bands for men were not popular for men in the United States until the 1940s, the same can be said for other cultures around the world. Wedding bands or engagement rings for women, however, can be traced back as far as the Neanderthal days. At this point, a woman would wear a "ring" of grass or twig tied around her waist to symbolize loyalty. Later, wedding rings made of leather, bone or ivory would be worn by women in Ancient Egypt. The tradition of wedding or engagement rings for women would continue for many years to come in nearly all cultures. Still, men's wedding bands did not become widely popular until after the trend began in America. The exception, however, began in Romania, where it is customary for both husband and wife to wear silver rings after their 25th wedding anniversaries. In this situation, it is the custom for each partner to gift a silver ring to the other.
Today, in most cultures, it appears as if there are two prominent practices. Either the groom purchases both wedding bands himself or his fiancee purchases his wedding band and presents it as a gift.
In the modern-day, wedding bands for married men are expected. Fortunately, these days men are not limited to basic gold, shiny bands, as they once were. Designs for men here at Manly Bands are modern and intended to reflect your suave personality. When it comes to who will purchase your one-of-a-kind masculine band, there are a number of arrangements made by engaged couples in today's day and age. Some traditionalists prefer to keep the old sentiments alive and purchase rings for one another as gifts.
More commonly, however, couples tend to shop for their wedding bands together. They may opt to purchase a matching set, such as bands with personalized inscriptions, or the same bands in different widths. Or they may just enjoy having a shopping partner who knows them best when it comes to picking a ring that'll be on their hand till the end of time. In either scenario, couples often come to their own conclusions about the cost of their wedding bands. If one partner earns significantly more than the other, they may decide to have the breadwinner purchase the rings. They may even opt to each purchase their own wedding band without consulting the other person at all. Need to choose the perfect wedding band? Check out our list of Wedding Ring Shops in Melbourne here. 

We're a Traditional Bride and Groom
There is something to be said about sticking with tradition. It makes for a romantic and truly enjoyable wedding experience. When it comes to ring selection and purchase, tradition says that shopping for and buying the groom's wedding band falls in the bride's lap. Are you a bride looking to keep to tradition but struggling with picking out your groom's band? This is where Hitched becomes especially helpful. With our home try-on, you can choose five bands that you like (and think he will like) and surprise him at home. He can then seal the deal and firm up his size with the provided ring sizing tool. Convenient for you, fun for him! Get started by browsing our selection. Tradition has it that the "bride" (with or without help from her family) buys "the man's" wedding ring. But this "rule" is obviously binary—it assumes that all weddings involve a woman and her groom. In more inclusive terms, each half of the couple is expected to pay for their other half's wedding band.
Similar to who buys the bride's wedding band, many couples have opted for making both ring purchases together. Even men's wedding rings can be costly as they contain a lot of metal. For this reason, couples may choose to purchase rings for each other or together using the same pot of money. While the price between a men's and women's wedding ring may not be entirely equal- primarily if one of them features accents- paying for them using one of these two methods is a good idea to even out the expenses.
While most of the attention is often on the bride's wedding rings- both her engagement ring and wedding band- the groom's band is frequently left as a last-minute purchase. Men's wedding bands are indeed much more simple in design than women's, but that doesn't mean they're any less important. They are still just as significant in representing marriage and should have just as much thought put into the buying journey. Couples may even opt to match their wedding bands slightly, and in which case, will most likely need to be purchased together. Some matching sets will have similar metalwork or accent stones- although they may still differ in shank width. No matter who buys the groom's band- whether together or separately- it should be purchased with the bride's wedding band in mind as well.
The most traditional way to go about this would be the bride pays for the groom's wedding ring plus a gift, and the groom pays for the engagement ring and matching wedding band for the bride. Today, a more modern approach by many couples would be to accept the wedding bands like a joint investment by both people. Perhaps there is no real answer, with the best option being what is most comfortable for the unique relationship that each couple has.
We're a Non-Traditional Bride and Groom
Maybe you're not concerned with tradition. That's great! In our experience, most couples shop for the men's wedding band together, which can be a really fun part of the wedding planning process. We know that most guys have never worn a ring before and that it can be difficult for the bride to find and size the perfect wedding band without the groom's help. With Hitched, brides and grooms can browse and shop together, all in the comfort of their home. Just grab the laptop, cozy up on the couch and explore the different men's wedding bands we offer. Pick your top five together, and they will be sent to you both along with a ring sizing tool. When the home try-on arrives, make it a date night! Nowadays, though, who buys the wedding bands is pretty up in the air. Some couples are splitting the cost of their wedding rings. This might make sense if you've already combined your finances pre wedding, or if you two are paying for all (or part) of your wedding together as a shared expense. This doesn't mean you have to contribute an equal amount to the bands, though (you could divide the total cost proportional to your individual incomes, for example, which is a common practice when it comes to splitting costs as a couple in general.)
Tips on Buying Men's Wedding Bands
Always keep in mind that when purchasing a wedding band, it's something you will be wearing and looking at forever, or at least a very long time. So, it's a good idea to purchase something you and your partner both really like. If the groom works in an industry that is hard on jewelry, you can always purchase a less expensive, plain wedding band for him to wear to work, and he can wear a really nice wedding band the rest of the time.
Black Zirconium, Damascus steel, and titanium are great, durable options for those looking for affordable and stylish designs. Meanwhile, precious metals like platinum and gold (14K or 18 yellow, rose or white) are phenomenal choices for those who prefer a material that can outlast any trend and strong enough to last a lifetime. Looking for wedding rings check out our list Wedding Ring Shops in Melbourne.
Make sure that the groom's wedding band suits his personality. Some men prefer big and flashy, while others prefer understated and classy. Choosing the perfect wedding band for a man boils down to honouring their own personal style and taste, whether they prefer simple bands or a band with meteorite or wood inlays.Keep in mind that the groom's wedding band doesn't have to match his partner's wedding ring set. It's completely a personal choice. If your decision is to match, it's recommended to look for a complementary style.

How much do the wedding rings cost?
The cost of wedding bands in total is a big factor to consider when deciding who pays for them, especially if we're talking about purchasing a diamond engagement ring. While more affordable options are becoming more readily available, such as lab-grown diamonds, the engagement ring will most likely be the most expensive piece of wedding jewelry.
For reasons which will probably never quite become clear, wedding bands are seen as the slightly boring cousins of engagement rings. After all, people rarely ooh and aah over a gold band with little or no decoration, but this doesn't do justice to the role the bands play in the marriage itself. After all, an engagement ring's job is technical – if not emotionally – done when the first "I do" is spoken, but a wedding ring's gainful employment lasts for as long as the marriage does. In short, it may well be a job for life.
The fact is that the wedding ring is probably the most symbolic element of any marriage, and so it's not unreasonable to think that choosing and paying for them should perhaps be done jointly between fiancé and fiancée. Despite this, wedding rings have long been bought as gifts for each other, and it's only very recently that they have been bought as a kind of package deal, paid for equally from the same pot of money.
Part of the reason might be that matching wedding rings are very much in vogue now, and so any lasting remnants of secrecy about the design has been surrendered. It would also probably be slightly awkward to have a couple standing in a jewelry store splitting the check like it's a night out with work colleagues at the Olive Garden.
There's also actually a lot of sentimental merit in practice. After all, it's a major milestone at the beginning of a life together, so why shouldn't that journey begin with steps that are both in time and in tune?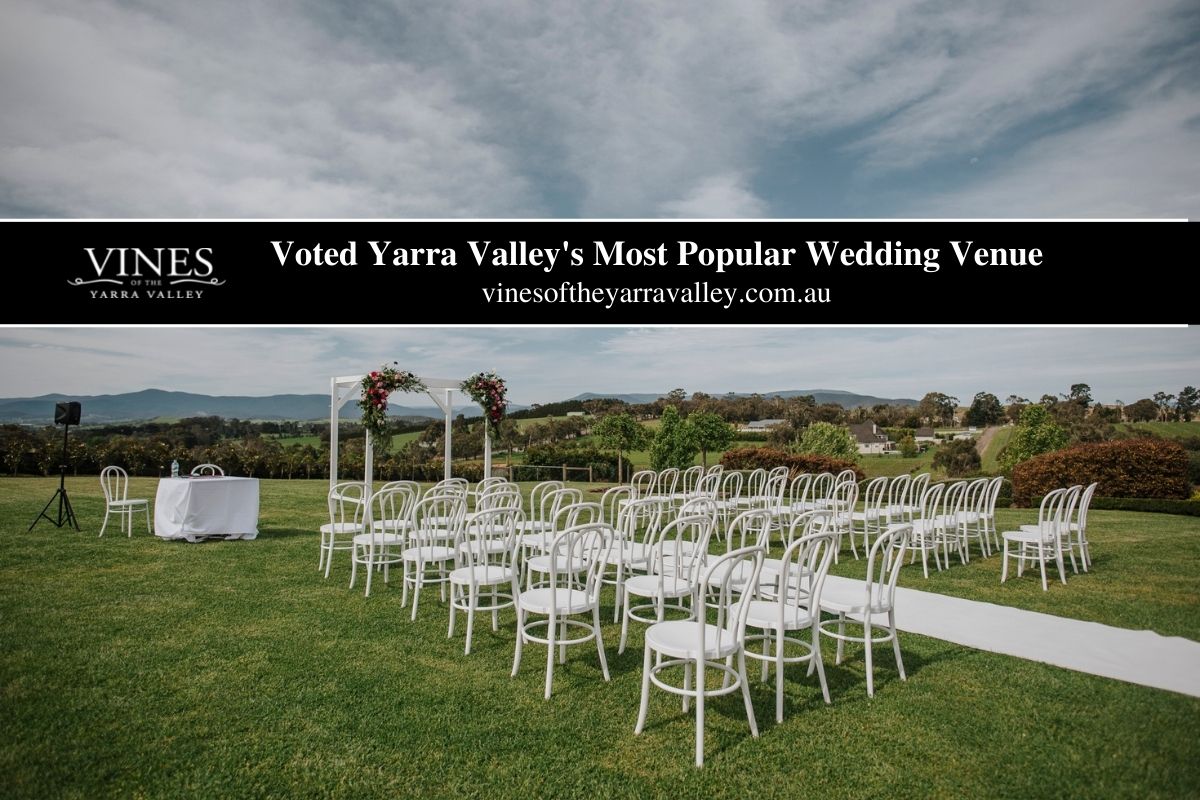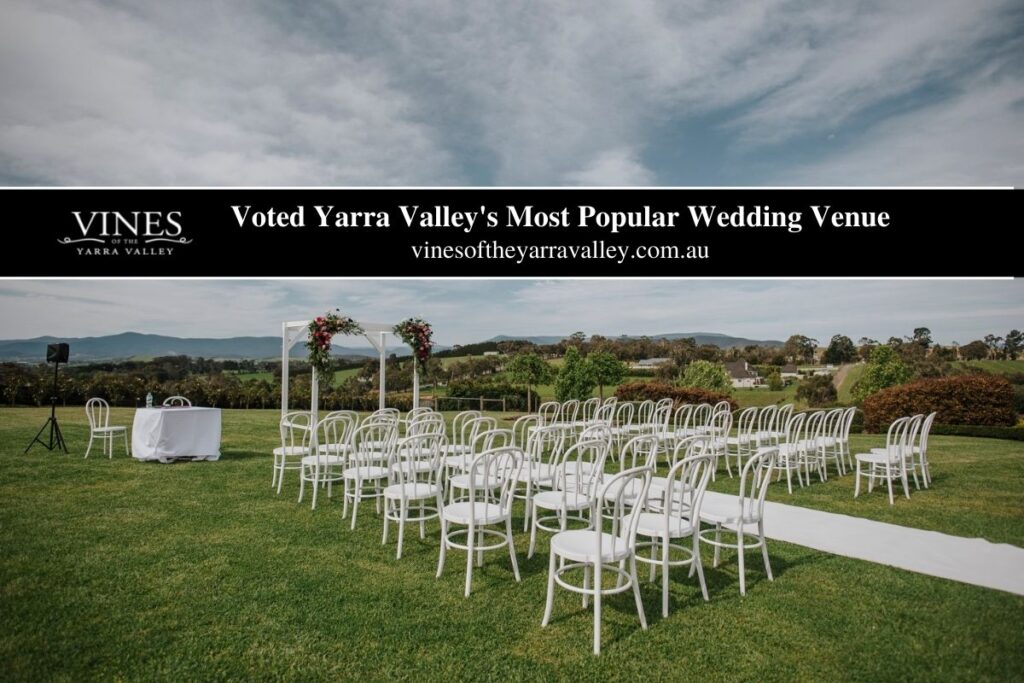 Really, the question of who buys the groom's wedding ring is another of those which has no right or wrong answer. Weddings can be – and are – expensive affairs and, even if the main costs of the wedding are being met by one or both sets of parents, it's nice to be able to do this with and for each other. If you are traditionalists, then, by all means, buy each other's rings because, in the big wedding scheme of things, it's actually one of the less pricey aspects of your day. If, on the other hand (no pun intended!), it's solely about what the ring represents, then have fun browsing and choosing the wedding bands that you both want.
Frequently Asked Questions About Man's Wedding Ring
Wedding rings for men, also known as
wedding bands
, range from intricate to more simple in style (similar to engagement ring styles).
The average price of a men's wedding band will range from somewhere between $100 and $2,000. The average price that most people spend on a men's wedding band is around $600. It's mostly going to depend on the material chosen, while the style may also affect the price.
A male engagement ring or sometimes male engagement jewelry is primarily for the engagement and wedding rings for the marriage after the vows have been exchanged. In the United States and some other countries, male engagement rings may be worn before marriage