Australian wedding venues come in all shapes and sizes, from beaches to forests. Here are just a few of the most interesting places to get married in Australia.
Know Yourself. Only you can decide exactly how much time and energy you want to spend planning your wedding. 

Determine Your Budget.

Create an Initial Guest List. 

Make Your Long List. 

Call for More Information. 

Visit the Venues. 

Narrow the Field.
March and November are typically the most popular time to get married in Australia. But why? It's very obvious, and that's the weather. Conversely, the least popular months, June and July, are the coldest.
It's tradition for the bride's family to pay for the ceremony venue, while the groom would pay for the celebrant and the marriage licence.
The biggest chunk of your wedding budget will go to the biggest investment, often the venue. Our study found that couples typically spend about 30% of their overall budget on the setting of their weddings.
Talk to a Planner First.

Choose a Venue That Aligns With Your Vision.

Know Your Guest List.

Remember Your Budget.

Consider Your Guests' Experience.

Think About What Is Included.

Stay True to Yourselves.
Sovereign Hill
A rustic old-world settlement takes people back to a bygone era for generations in Victoria. You may remember visiting Sovereign Hill as a child for gold-panning or a vintage carriage ride and wishing you could dress up and step back in time. This place of magical childhood memories makes a name by creating enchanting rustic weddings.
This gorgeous venue has figured out how to seamlessly blend all of the character and whimsy of yesteryear with the glamour and luxury of an elegant, modern wedding.
Your guests are guaranteed to have never experienced anything like this before. The 1850s era Museum is simply captivating, while the costumed hosts add something extra special to the magic. Any wedding day here is sure to be distinctive and memorable.
Peppers Cradle Mountain Lodge
In the wild heart of Tasmania, you will find one of the most different and breathtaking wedding reception venues in the world. This mountain lodge is perched on the iconic Cradle Mountain. It offers abundant accommodation and a famed wilderness day spa, and a rustic restaurant experience to remember for a lifetime.
Managed by international hotel group Peppers who are renowned for luxury, serenity and impeccable service, no wedding day request will be too complex or too difficult. Instead, you and your guests will relax in first-class modern facilities and fall in love with the mountain surroundings of this unique haven.
You won't ever want to leave.
Hedge Maze
Nestled in the Yarra Valley wine region not far from Melbourne, this lush green venue offers a treasure-trove of hidden photo-ops and fun spaces for every moment of your special wedding day.
You probably don't need to be told that this will be the most important day of your life. So why not choose the very best that you can find to bring your love story vibrantly to life?
It is one of the most flexible venues you will come across; here, you can DIY or have their experienced team guide your ideas and craft your wedding day masterpiece.
It is yet another venue on our list with a one of a kind panoramic backdrop. The bridal party can explore an intricate patchwork of paths, gardens, animals, and sights following your ceremony. At the same time, your guests are sent through the hedge maze on a delightful hunt for a secret message arranged by the venue.
You can choose from the stunning silk-lined marquee for your reception celebration or their historic stables. Toast to your future under the stars and end the night with laughter and dancing.
Sea Life Melbourne Aquarium
Couples who want incredible quality and outside the box difference have to check out SEA LIFE Aquarium. One of Melbourne's best and most in-demand wedding spaces boasts a range of innovative themed ceremony and reception areas perfect for your day. The venue is almost brand new, so it offers cutting-edge style and sophistication, with excellent fine dining experiences with crisp white linens and crystal decorations.
Combining professional service and exquisite seasonal menus, a wedding at the aquarium will ensure an unforgettable experience for you and your guests. In addition, your wedding album will be more exciting and original than you've ever dreamed, as the photo opportunities provide a wedding photographer's paradise.
Located in the Melbourne CBD, your guests will conveniently be in the heart of the entertainment and accommodation district for whatever awaits them after your reception has ended.
Rosman Cruises
Rosman Cruises has been the Sydney Harbour charter industry leader for almost a century. However, they have transformed their charming vintage ferries into the perfect reception space for a wonderfully unique celebration. Catering up to groups of 250, Rosman offers five easily recognisable vessels, all of which proudly sparkle with their red and gold federation paint and their richly varnished timberwork.
Offering years of experience hosting unforgettable celebrations, the talented team can give you many inspiring suggestions for your wedding day, including a personally tailored menu, premium drinks package and original entertainment shows.
For photo opportunities that are unique and very romantic, you can blend your wedding album with the traditional looks of heritage vessels and the modern sophistication of the harbour.
Villa Botanica – Whitsundays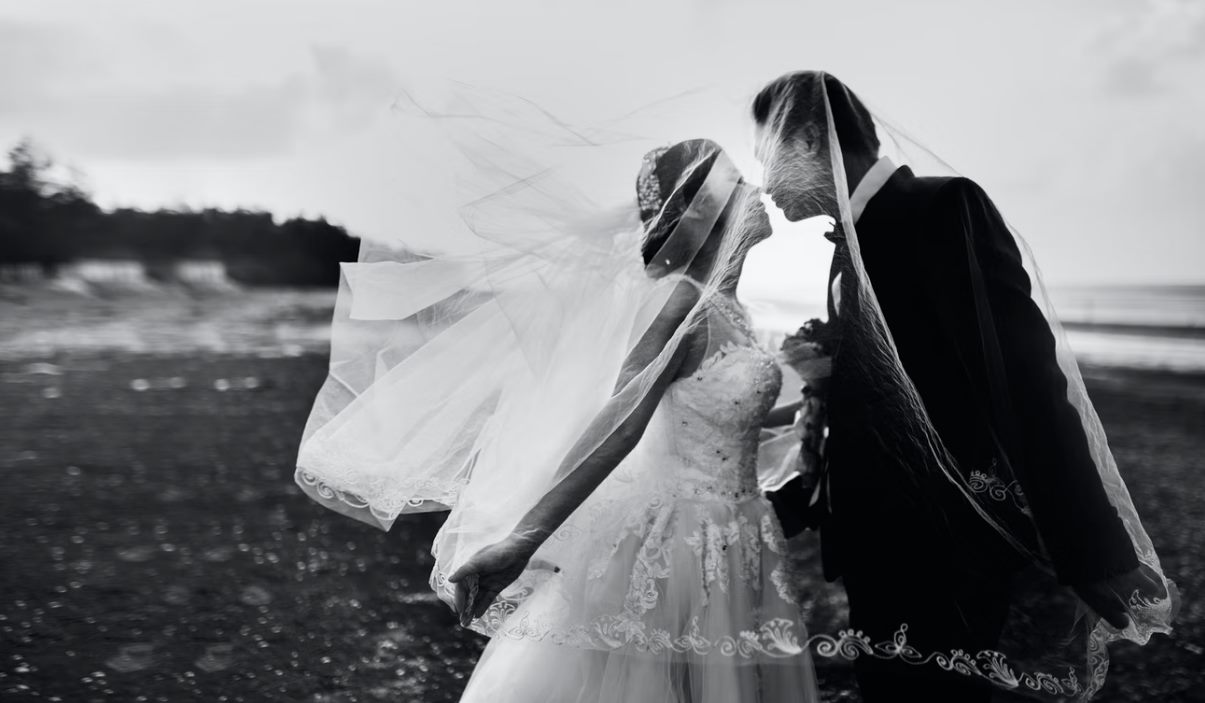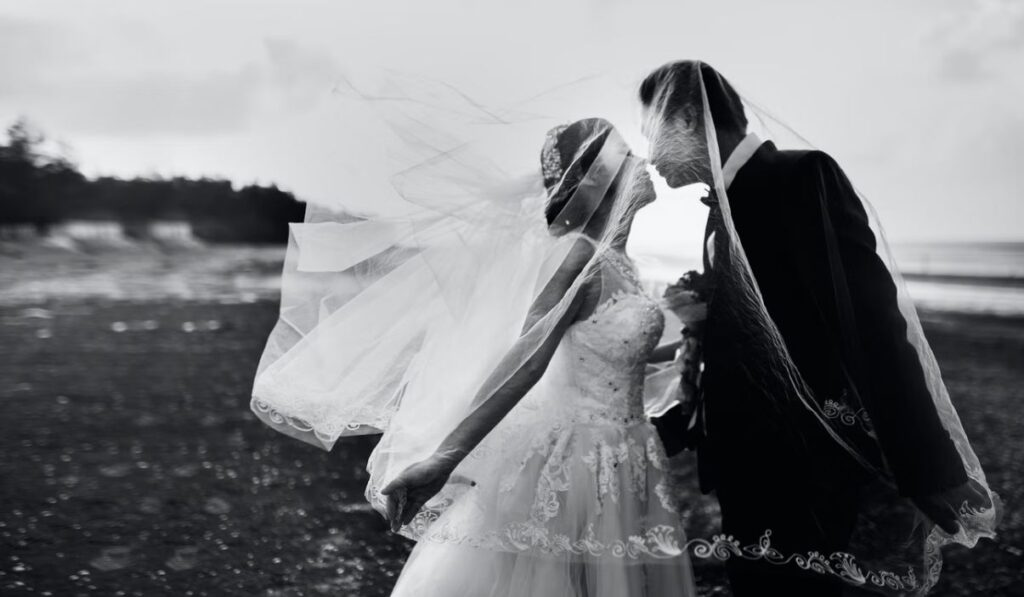 A Villa Botanica wedding is unforgettable with five-star food and drinks, meticulous professional wedding planning, luxurious wedding-night accommodation, and one of the world's most beautiful places.
When you choose Villa Botanica for your wedding, you come to a truly magical place on your perfect day. Anyone who has ever been here can tell you that this is more like having your private paradise than just another wedding venue. You will reap the many benefits of years of wedding experience from dedicated staff, whose attention to detail covers everything from free transfers for all your guests to the hand-carved wedding pavilion, exquisite gardens and luxurious honeymoon suite.
Simply the most spell-binding destination wedding venue in Australia.
Luna Park Weddings (Sydney)
The setting for this venue is unrivalled throughout Sydney. Your family and friends begin the night by walking along the Sydney Harbour boardwalk and overlooking uninterrupted harbour views while enjoying champagne and canapes. It sets the scene for a memorable wedding day experience, with delight and surprise around every corner.
And with every detail brought to life by your experienced and dedicated team, this venue will raise your wedding to the next level and go from ordinary to extraordinary. Catering for reception sizes from the intimate to the elaborate, with similar style and quality regardless of numbers, you will enjoy premium food and wines chosen by executive Chef Mark Taylor.
Wildman Wilderness Lodge
Teeming with wildlife, Wildman Wilderness Lodge is a world far removed from your own.
At Wildman Wilderness Lodge, you can experience an outback wedding adventure as romantic as possible. While the natural surroundings of the great Northern Territory will welcome you with open arms, this space can host a wedding celebration experience like no other.
Some of their unique features include an expansive timber deck with a central fire pit area that provides a convenient and relaxed ceremony location and views of the wetlands and spectacular sunsets. In addition, their beautifully designed free-standing cabins offer a soothing luxury at the end of the idyllic day. Finally, the abundant wildlife in the area will provide you with the ideal backdrop, ambience and soundtrack to your wedding day masterpiece.
Talk to their passionate event planning team today to create a special and tailored day to meet all of your expectations.
Chapel Farm
The magnificent Swan Valley, WA, is a venue that makes couples' wedding day dreams come true. As soon as you see it, you will know that it is the one – the staff are welcoming, professional, and open-heartedly excited about your big day. The venue is already picture-perfect without any extra decorations.
Chapel Farm has an incredible rustic but classy feel to it. Having chosen the venue, you will then be looked after by the events management team, renowned for being professional, flexible and always contactable to answer any questions. This team are expert in easing pre-wedding stress.
The Chapel Farm staff will turn their already beautiful venue into the magazine wedding you had always imagined on your wedding day. Their venue, service and food can't be flawed and will be commented on by your guests. No one will ever be without a drink, and they will leave deliciously stuffed but exceedingly happy.
The Hydro Majestic, Blue Mountains, NSW
The Hydro Majestic is a historic hotel situated in the breathtaking Blue Mountains National Park, with over a kilometre of gardens and gorgeous views. Several venues within the Hydro, including the formal Majestic Ballroom, the Wintergarden restaurant with views of Megalong Valley, and the industrial, heritage-style Boiler House.
The Island, Sydney, NSW
Have your Instagram-worthy party in the middle of Sydney Harbour with this floating function space. Guests arrive on private water taxis and boats to a European club-inspired venue with glorious views of the city skyline. It's perfect for a sunset summer wedding.
Byron View Farm, Byron Bay, NSW
Located on the highest hill in the region, Byron View Farm promises 360-degree views, encompassing mountains and the sea. Over 40 acres of land on this working farm, with options for your reception under the stars. Put, and it's something straight out of your Pinterest dreams.
The Boat House By The Lake, Canberra, Act
If you want a tranquil vibe for your wedding, then this is where you'll want to be. Situated in a private park on Lake Burley Gryphon, The Boat House is one of Canberra's most beautiful locations. You'll impress your guests with the catering provided by the venue's award-winning fine dining restaurant.
Old Parliament House, Canberra, Act
Old Parliament House is the perfect venue if you're a bit of a history buff — or want to have your wedding in a gorgeous location. The heritage building is iconic, and it's surrounded by some of the prettiest gardens you could imagine. With 16 areas within the venue to choose from, you're sure to find your dream spot.
Brisbane City Hall, Brisbane, Qld
A wedding at the city hall doesn't mean a simple affair — it's quite the opposite at this venue. This building is one of Brisbane's most memorable, and inside, the decor is 100% grandeur and elegance. Think marble staircases, vaulted ceilings, chandeliers and mosaic-tiled floors.
Cedar Creek Lodges, Thunderbird Park, Qld
Who needs elaborate floral arrangements when you can get married in the middle of an actual rainforest? There are three outdoor locations for your ceremony at Cedar Creek Lodges and four options for receptions. The whole place is serene and simply stunning.
Villa Botanica, Airlie Beach, Qld
It doesn't get much better than the Whitsundays if you want a beach wedding. The beauty of this venue is that while it's right on the beach, it also has acres of lovely gardens and lux interior decor, so you get the best of everything. In addition, they only allow one wedding per day, so you'll have the whole place to yourself.
Longitude 131, Uluru-Kata Tjuta, Nt
If you're after a smaller wedding — a select group of loved ones, or even a romantic elopement — then you couldn't choose a better spot than this. Longitude 131 is a luxury camp (embrace the glamping!) with views of Uluru. You'll have the most jaw-dropping wedding photos imaginable.
Wildman Wilderness Lodge, Arnhem, Nt
Located on the Mary River Wetlands, you can choose to have your wedding on the floodplains, at a secluded billabong or at the lodge itself. No matter what, you're going to have an unforgettable backdrop. You might even get some cameos from some Aussie wildlife!
Quarry Amphitheatre, Perth, Wa
Enjoy a bushland setting and say your "I dos" surrounded by limestone in this old converted quarry. The bonus? It comes with city views and a peaceful, natural ambience to boot. There's even tiered seating for guests, making for a unique ceremony set-up and a marquee for receptions.
Kidogo Arthouse, Fremantle, Wa
It doesn't get much cooler than this. Kidogo Arthouse is a heritage building that features an elegant art gallery on the inside with glorious views of the beach on the outside. It's a wonderful spot to enjoy the sun setting over the Indian Ocean as you celebrate being in love.
Buckland Estate, Buckland, Wa
Live out your Jane Austen fantasies with an Australian twist at this grand old family estate. You'll love the peaceful atmosphere amongst rolling hills and farmland. The biggest challenge will be choosing from gorgeous venue options, including the grand dining room, French courtyard, rustic barn, stone granary or a marquee on the lawns.
The Manor, Basket Range, Sa
If you've always wanted to get married in an actual castle, this is probably as close as you will get in Australia. Built in 1935 and situated in the Adelaide Hills, the Manor is like something straight out of a fairy tale. There's even a chapel on-site!
Adelaide Botanic Garden, Adelaide, Sa
You can't go wrong with a botanic garden as your wedding venue. There are so many breathtaking photo opportunities in Adelaide that you literally won't be able to get to them all. There are also nine incredible locations to choose from for your ceremony, plus you can have your reception on-site at the wonderful Botanic Gardens restaurant.
Woodstock Wine Estate, Mclaren Flat, Sa
There are endless wineries to choose from for your wedding, but the Woodstock Wine Estate is extra special. It's beautiful, but it also comes complete with a wildlife sanctuary where you can get up close with some kangaroos. It's a rustic Aussie paradise.
The Convent, Daylesford, Vic
The Convent is an awe-inspiring location all year round. It was originally built in the 1860s as a private residence during the Gold Rush before becoming a convent and girls' boarding school in the 1890s. Now a gallery and a venue, you can have your ceremony in the non-denominational chapel or the beautiful atrium or gardens. Plus, there are two historic rooms to choose from for your reception.
State Library Of Victoria, Melbourne, Vic
It is one of the most spectacular libraries in Australia. It's the dream venue for any book lover — or anyone who appreciates a beautiful building. There are five event spaces to choose from, and each is wonderful in its way — although the La Trobe Reading Room is perhaps the most iconic.
Conclusion
So, if you're on the hunt for a unique wedding venue, we hope this list has given you some ideas of where to start your search. Keep in mind that no matter where you choose to get married, the most important thing is that it feels like 'you'. And don't forget to have fun with the planning process – after all, it's one of the biggest days of your life!