We'll find you somewhere to help make your event a success. Knowing where to look is half the battle, but understanding what works and what doesn't will make or break your event.
Warehouse spaces are like a blank canvas. They can hold so much history in their features. Neutral tones come through the cement floors, the paint peeling walls or the high ceilings, and they lend themselves to very modern aesthetics, from keeping it blank and bare and filling the space with candlelight to getting creative with florals, furniture and décor or even transforming the space into something completely different.
We've collated our favourite unique spaces and warehouse venues all around Perth for small meetings, right through to conference venues to situate up to 600 delegates, leaving you to focus on all the other important details. Ultimo have handpicked some of Perth's most unique venues and warehouses for hire, and we will work with you to make sure we find the perfect venue that will blow your guests away.
Whether it's outside the box venues for weddings that are slightly different or a blank canvas warehouse venue, ready for you and your styling team to transform into an unrecognisable wonderland.
Whatever the occasion, Ultimo will find you one of Perth's best venues.
If you decide when first, your dream location might not be available. But if you start by touring venues and selecting where you can work to find a date that is available on the venue's calendar and fits your needs. You'd book a venue at least nine months to a year before your wedding in a perfect world.
Talk to a Planner First.

Choose a Venue That Aligns With Your Vision.

Know Your Guest List.

Remember Your Budget.

Consider Your Guests' Experience.

Think About What Is Included.

Stay True to Yourselves.
Have a colouring or drawing corner

Give a useful wedding favour. 

Have a unique wedding cake. 

Get a cool mobile bar. 

Skip the seating plan. 

Choose a venue with a late licence. 

Hire a fun wedding photographer.
First off, there is no magic number for how many you should visit. However, it is important to ensure you view the right venues likely to be suitable for you. For example, some couples will view 2-3, some 4-5, and some may only view the one.
The most popular months to get married are from May to October. More specifically, September takes at 16 per cent, followed by June with 15 per cent, and lastly October at 14 per cent. The most popular wedding seasons are Fall/Autumn and Summer.
Old Pickle Factory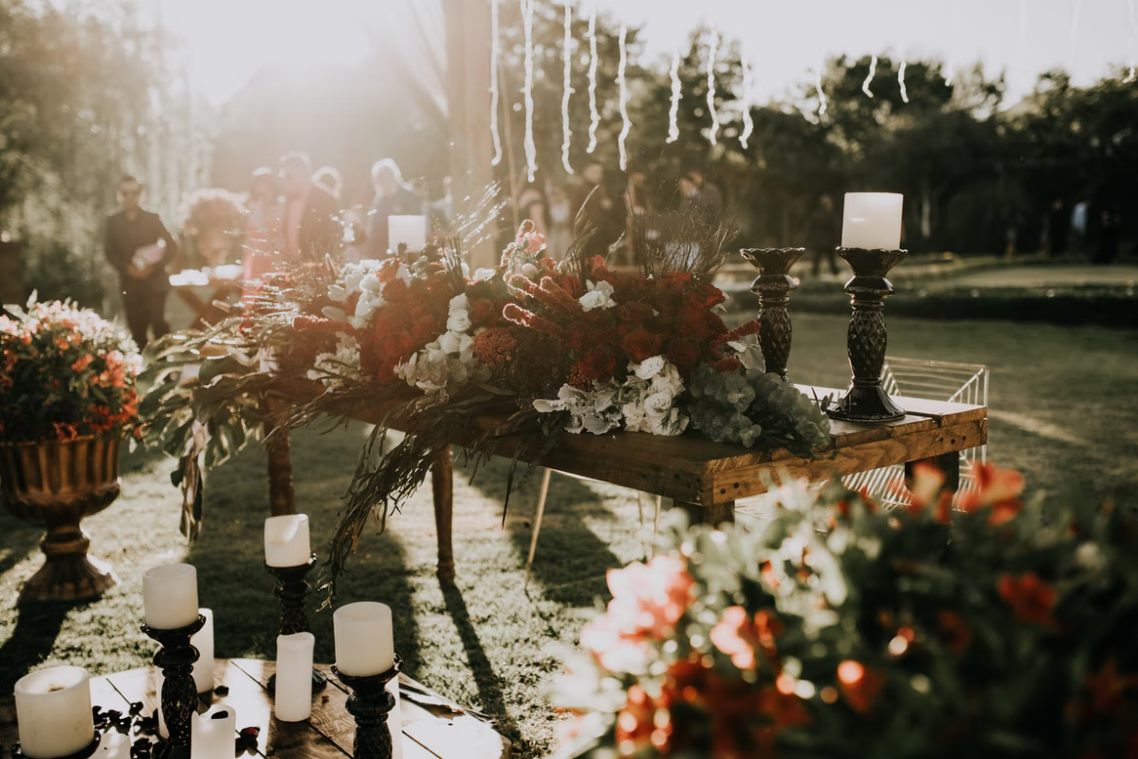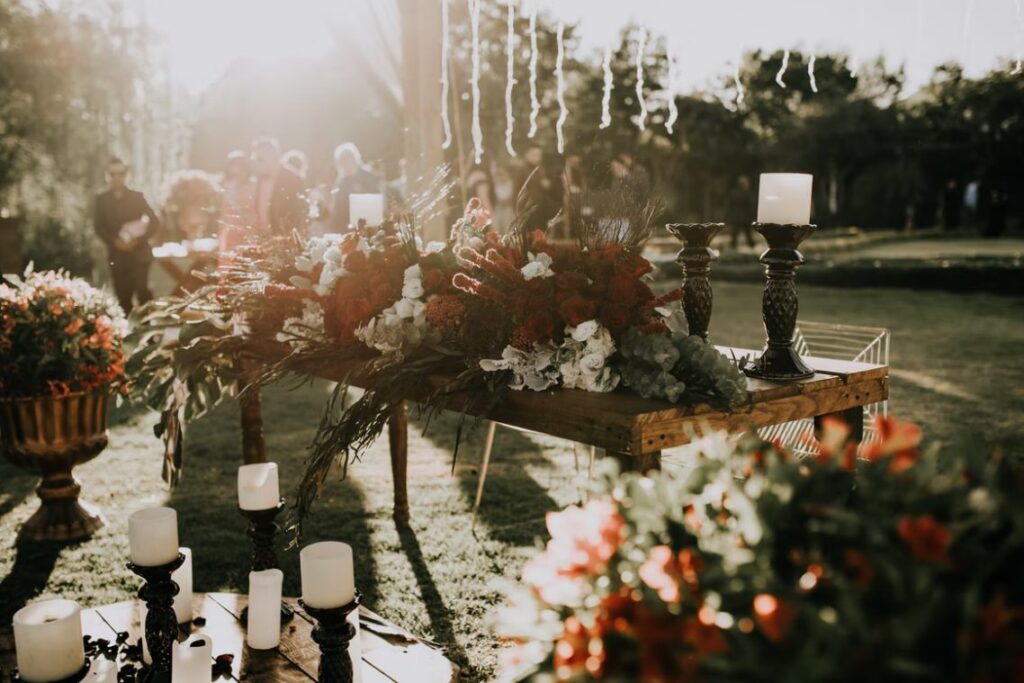 West Perth has proven to be a treasure trove of converted warehouses, with plenty of options for those looking for a central location with an industrial feel – the Old Pickle Factory certainly fits the bill! With a capacity for 300 guests, an on-site kitchen and two built-in bars, and a covered courtyard, it's the perfect blank canvas with all the amenities you could need to make your event run smoothly.
The Old Pickle Factory was an old converted warehouse custom-made into an industrial-chic event space that could hold 300 people. The venue encapsulates the true heritage of its yesteryear featuring rustic brickwork, polished concrete floors and enormously high ceilings.
Ideal for corporate events, launches, weddings and any event looking for somewhere very unique, rustic and chic. Our dedicated and creative event coordinators would be more than happy to create a bespoke menu for your upcoming event, or you can work with one of our ready-to-go catering packages.
Fridays Studio
Just around the corner from the Old Pickle Factory, this New York-style warehouse is a photographic studio during the day, and sweet party digs for up to 250 guests at night. You'll love the huge windows and distressed brick walls – perfect to pair with some glamorous florals and styling if you're into the warehouse look.
This New York-style warehouse Photographic Studio is located on Old Aberdeen Place in West Perth. Recently renovated by Ian & Erick, the space has been designed as a canvas for creativity, including characterful white textured walls, polished concrete floors and large sections of exposed brickwork. There are two main studio areas with Profoto lights, plus a large L-shaped cyclorama for major studio photography and filming requirements.
Ultimo will be happy to arrange any style of catering you may require for this venue. Fridays Studio dedicated itself to creating a relaxed and friendly environment, constantly innovating and eager to introduce new life into West Perth.
Cleaver Street & Co.
If your guest list isn't quite as long, Cleaver Street is just around the corner from Fridays Studio and the Old Pickle Factory but caters to a smaller crowd of 100. In another refurbished warehouse, the space features a stylish wood-panelled built-in BYO bar and many plants to give it an organic touch. These guys have created a light and airy space that perfectly balances the industrial vibes in a co-working space during the day. Converted from an industrial space, Cleaver Street & Co is a creative studio space by day and a unique warehouse-style venue by night. Located in West Perth, Cleaver Street & Co is a bright and airy venue perfect for any corporate or private function. It is the perfect blank canvas with an abundance of floor plants and hanging pot plants scattered across the space. Cleaver Street & Co can accommodate up to 100 people for a cocktail style event and approximately 60 people for a sit-down event.
Vin And Flower
Just a hop, skip and jump into Northbridge and you'll be at Vin and Flower. This Newcastle Street space is another blank canvas venue that you can make to suit any style or event. With a few of the industrial touches we've seen at other warehouse spaces (like their stunning raw concrete floors and white painted brick walls), these guys have a spectacular pitched ceiling that brings the look to a whole new level and a super cute bricked courtyard. Vin and Flower also provide heaps of amenities to make your extra event special: cocktail furniture, staff, AV equipment, a finishing kitchen and a fully functional bar. With a location this close to the city, what more could you want?
Vin & Flower is the perfect balance of inner-city industrial and modern finishes, a rare gem for Perth venues; the venue also features raw concrete floors, neutral white walls and bar/kitchen facilities. The venue has an outdoor courtyard and a capacity of 200 people. Accommodating anything from weddings, corporate events, social celebrations, launch parties, workshops and cultural events, available seven days a week.
It is a blank canvas venue that lends itself to your unique event style, with florals, decorations and lighting welcome at the venue. You can even invite your fur baby! Vin & Flower is pet friendly.
Vin & Flower aims to make organising an event as seamless as possible with the help of their dedicated events team to assist with all aspects of the day. Partnered with Ultimo to look after the catering & service, this is a no-brainer for your next event.
Moana Hall
Recently refurbished, this 1908 heritage building is a jewel in the CBD. Dramatic, glamorous, romantic – this space is anything but shy and retiring. Floor to ceiling windows with original cornices brings an extra-special old-world touch, while their fully-equipped bar will ensure your guests stay well-hydrated.
Perth City Farm
Okay, okay, we're pretty into a warehouse. But when it comes to Perth City Farm, can you blame us? With multiple rustic warehouse and barn spaces to suit, a lush courtyard, and a fully equipped commercial kitchen, non-profit community environmental centre City Farm can cater to all sorts of events – particularly if sustainability is a concern. The Barn and courtyard together can hold up to 400 guests, and they provide generous three-day hire packages to make sure you don't have to rush around on your big day.
Guildhall
This amazing historic building in North Freo is a versatile, intimate space. With a dark and sumptuous foyer, modern bar, charming reading room and tranquil courtyard, there's an area suited to every evening stage – whether you're having a chic cocktail to start or boogying the night away under the stars. Guildhall holds up to 120 people and has connections to some amazing event teams who can take the planning off your hands.
Montgomery Hall
Montgomery Hall is another historic venue, but trust us – this one will truly take your breath away. After a huge redevelopment, this 1904 ballroom has been meticulously restored to its former glory. Originally built as a dining hall and theatre, this huge space seats 150 and is perhaps the grandest venue you'll see in Perth.
The Raft
You can't get more one-of-a-kind than the Raft for a truly unique venue. Permanently moored on the Swan River, it's got spectacular views across the water and of the city – and there's no more of a dramatic entrance than showing up via boat!
Quarry Amphitheatre
Another option for those who don't mind a bit of drama! The Quarry's cast stone walls and amphitheatre seating makes it a stunning backdrop to your nuptials (and your dance floor), plus they have convenient features on offer – like private dressing rooms, overnight storage and parking close by.
Lamont's Bishops House
Built-in the 1850s, Lamont's is a spectacular setting for your next event. Sat amongst the private gardens under some twinkling lights, it's the perfect blend of inner-city convenience and heritage romance.
Assembly Yard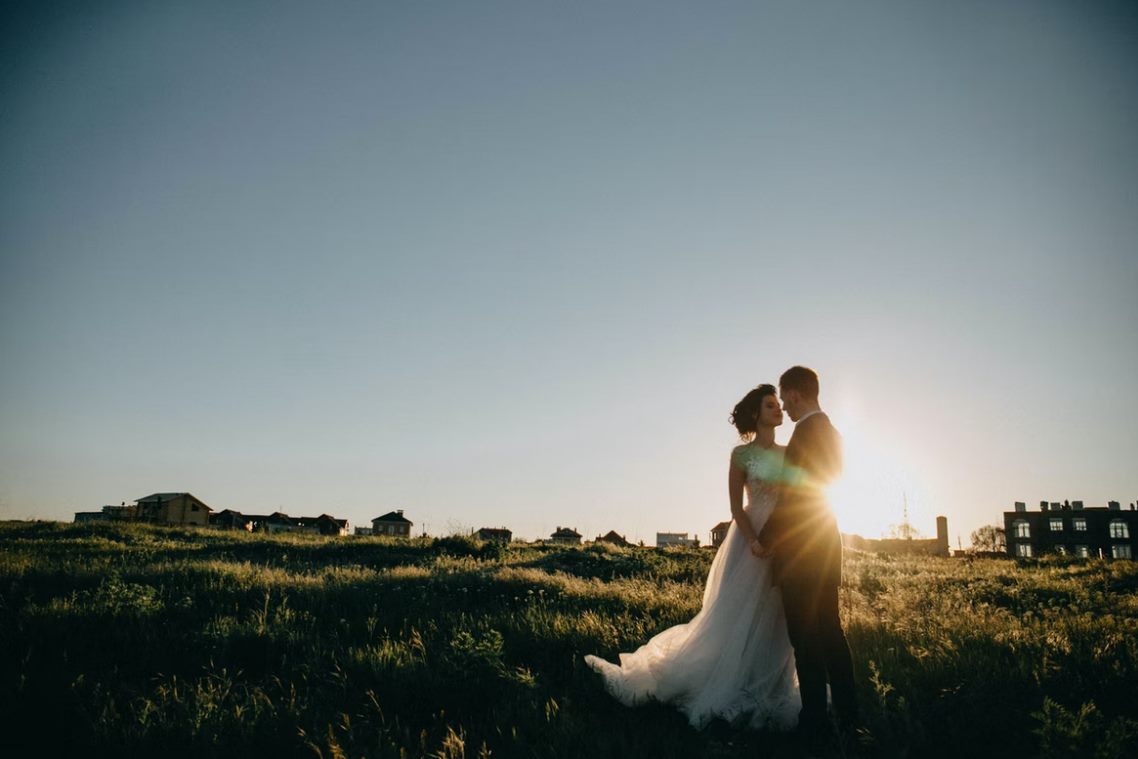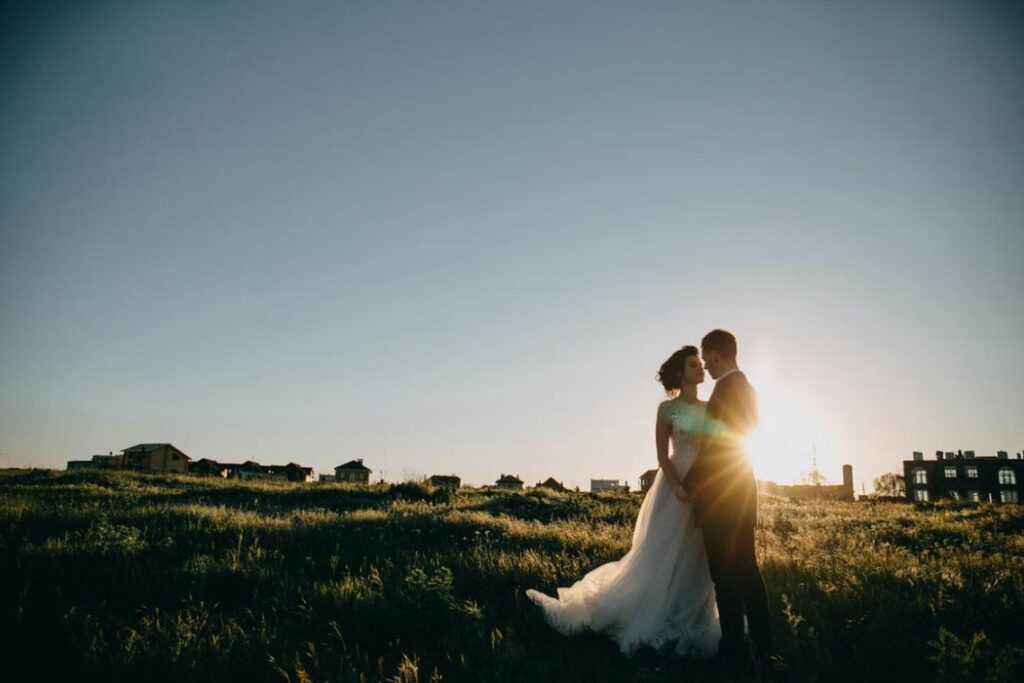 Another Freo gem, Assembly Yard, is a brand spanking new creative event space housed in an industrial flavoured converted warehouse. The huge lawned area and festoons give off serious down south vibes, and for a minute, you'd think you were at a brewery in Yallingup. It's a completely blank, concrete-floored canvas, so bring your styling, flowers, furniture bar and food trucks.
The space has been designed as a blank canvas for creativity and is ideal for events or weddings that have their vision in mind. Assembly Yard is a light-filled and expansive event space in the heart of Fremantle, consisting of landscaped gardens against a backdrop of lofty gum trees at neighbouring Booyeembara Park.
The internal space has warehouse proportions and clean white walls, providing clients with the freedom to style as they wish for any event type. The large wooden roller door is the main feature leading into the warehouse space. Assembly Yard specialises in weddings, intimate concerts, and exhibitions and offers flexible transitions between internal and external spaces.
The 'Yard' space consists of an abundance of fig and olive trees, white flowering rosemary and bougainvillaea with soft rolling grassed mounds that meet crushed limestone aggregate to form a courtyard. This space can be used for welcome drinks or to create different areas for your function.
Ultimo will be happy to arrange any style of catering you may require for your event, whether it be a cool & relaxed burger station or a three-course sit-down menu for your wedding.
Old Customs House
Located in Freo's historic, architecturally preserved West End, Old Customs House has recently opened its doors to events after being home to an art space for some time. It's suitable for large events, which is awesome news as there's been a gap in the market for cool spaces that can host up to 500 pax. One word: skylight. There's a gigantic void in the ceiling, creating a glassed atrium that gives way to beautiful natural flowing light, thus making everything look EPIC.
Pass
Pakenham Street Art Space is a gallery also in Freo's West End. It's a huge open sophisticated gallery with a raw Freo vibe – dramatic, moody, and great for winter events. Pro tip: it's dark AF, so have a stylist bring in some extra lighting if you want your photos and film to look schmicko.
Crooked Spire
The Crooked Spire Coffee & Art House was born out of a nod to the iconic Crooked Spire of Chesterfield and inspired by the Age of Enlightenment.
A beacon of innovation, you'll find shared tables, quirky staff and an overwhelming sense of community. Be encouraged to interact, connect and laugh with new friends over good coffee, local art and music. This venue ticks all the boxes with two different function and event spaces for hire and a huge capacity.
The Goods Shed, Claremont
The Goods Shed for up to 200 people, a large, airy and atmospheric building. The space is accessible and well-connected to public transport. It hosts a year-round calendar of exhibitions featuring Australian and international artists, giving your guests access to the latest talking points in contemporary art.
The Goods Shed also houses The Coffee Pod, a small cafe. It can be used for catering set-up and includes a coffee machine, double sink, microwave and multiple fridges. Audiovisual equipment includes 8 x 30W speakers, 5 000 lumen projector, iPod/CD playback, mixer with XLR port and audio jack for microphone set-up.
Centenary Pavilion, Claremont Showgrounds
Located within the Claremont Showground is the perfect versatile venue for anyone looking for a unique space, ample parking facilities and a central location. The Pavilion can hold up to 600 guests seated and is unlike any other venue for hire in Perth. This venue is great for fundraising dinners, exhibitions, Christmas parties, cocktail functions or Gala dinners.
There's a lot more to Claremont Showgrounds Centenary Pavilion than meets the eye, so rest assured whatever the event, the Pavilion will not disappoint. Ultimo Catering will happily assist with your function's food, beverage, and staffing requirements at the Centenary Pavilion.
Fremantle Prison
Fancy a venue that thrills and excites? Maybe a sit-down wedding in the Main Cell Block, or why not a cocktail style function in the Commissariat? Built by convicts in the 1850s and decommissioned as a maximum-security prison in 1991, the Prison's unique history creates a dramatic atmosphere for various functions and events. As a result, Fremantle Prison has a variety of spaces to hire to suit different sized private and corporate groups.
This beautiful heritage-listed warehouse built in Fremantle for the Australian navy in 1935 is a unique blank canvas space. It is now available to hire as a function and event venue.
The Naval Store is located at the foot of Cantonment Hill, which has amazing views over Fremantle and the ocean. We've all admired the giant octopus street artwork that adorns its façade – now, you can hold your function in this edgy industrial space.
Showcasing industrial exposed steel beams, bare concrete floors and stunning dramatic natural lighting filtering through the original windows. It has a huge ground floor area of 840m2, nine newly installed toilets and two large roller doors for vehicle access. With 425 people, this space is perfect for large events.
The venue accommodates anything from photo & film shoots, markets and exhibitions, private and corporate events, workshops and cultural events, with availability seven days a week.
Conclusion
So, if you're on the hunt for an amazing warehouse wedding venue in Perth, look no further! We've rounded up some of our favourites to make your job easier. Have we missed your favourite? Let us know in the comments below. And once you've found the perfect spot, be sure to get in touch with us to start planning your dream wedding.