These grand estates offer unique spaces for weddings, often with beautiful gardens and picturesque grounds. On the other hand, if you're looking for a traditional British or Irish wedding venue, a stately home is worth considering. But where are the best stately homes in Australia to host your nuptials? Keep reading to find out!
Australia's average wedding venue cost is $6,000, with most couples spending between $3,000 to $11,000. These are only averages, and pricing varies widely depending on whether in-house catering is included.
According to tradition, the bride and her family should cover most expenses, including the bride's dress, venue hire, cake, decorations and other services. The groom's main responsibilities are to pay for the engagement ring, honeymoon, and the bride's flowers.
Guests should be expected to pay for their transport to the destination wedding, whether a plane ticket, train ticket, a tank of gas, etc. Also, guests cover their hotel room stay, although the bride and groom may be able to arrange a discounted price when booking the wedding package at the hotel.
The biggest chunk of your wedding budget will go to the biggest investment, often the venue. Our study found that couples typically spend about 30% of their overall budget on the setting of their weddings.
Nowadays, perhaps a sweet grandmother offers to purchase your gown, or perhaps you're paying for it on your own. But, of course, the bride's family also pays for big-ticket items such as a wedding planner, the bachelorette party, and ceremony reception costs (music, guest favours, rentals, etc.).
Abbey Of The Roses, Warwick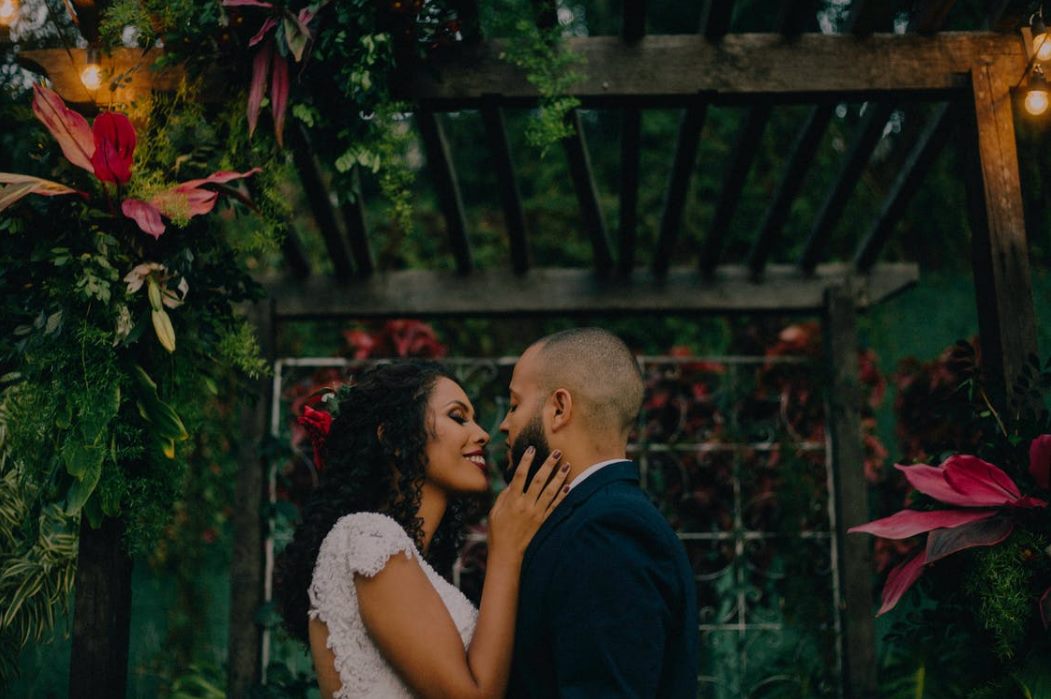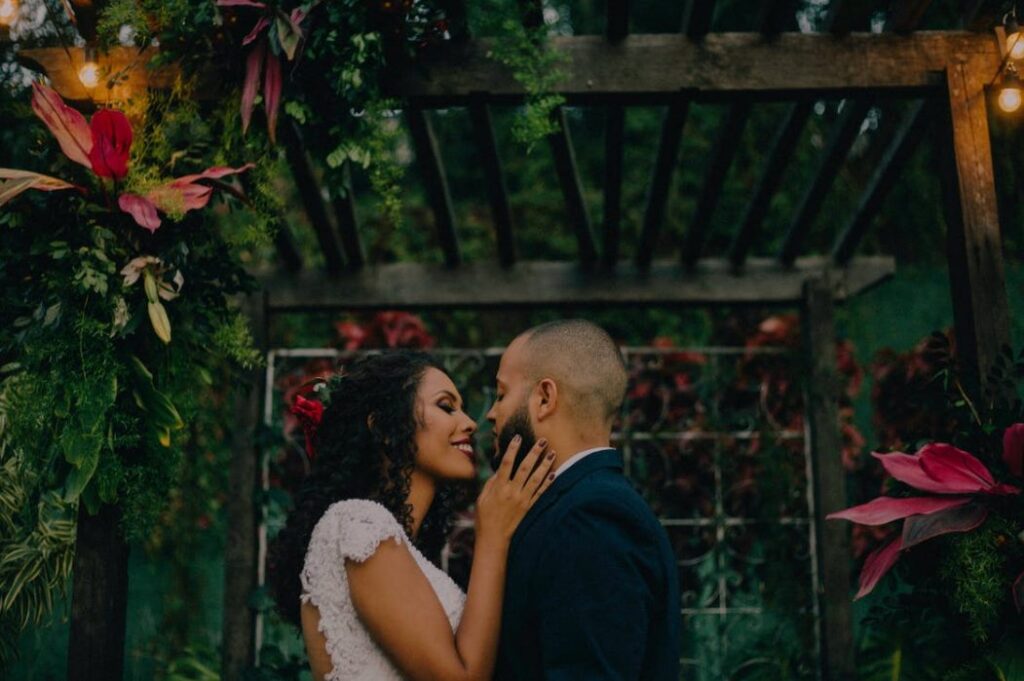 A stately three-storey sandstone manor house built in 1891, the Abbey of the Roses in Warwick makes for a stunning wedding setting. Just 130km southwest of Brisbane, the Abbey has been regularly renovated and has many rooms for wedding events and even accommodation. There are also gorgeous lawns, pavilions and space for parties and photographs galore.
Jimbour House, Darling Downs
The heritage-listed Jimbour House, established in 1876, is the perfect place for your wedding event. The unique house and surrounding gardens make for the perfect backdrop to your memories and photographs, and there is even a historic chapel on site. Wedding events include a chandelier draped gazebos and a formal rose garden for elegance.
Milton Park, Bowral
Since the 1800s, Milton Park Estate has been a historical country home converted seamlessly into a gorgeous luxury hotel. Amidst the beauty of the gardens and buildings, weddings are held, focusing on the timeless classics. Several venues are available, including the gardens, conservatory, ballroom and orangery.
Gabbinbar Homestead, Toowoomba
The Gabbinbar Homestead in Toowoomba is one of Australia's most beautiful wedding venues. The homestead offers several historic spaces for wedding use, including a conservatory, a bride's retreat, a ballroom, a library, a parlour, a front verandah and a courtyard. Along with these stunning spaces are the gardens and surrounds, for ceremonies, photographs and celebrations.
Glengariff Historic Estate
The Glengariff Historic Estate in the Brisbane Hinterland is one of Australia's oldest privately owned family properties, having been passed down six generations in the last 139 years. Able to host both the wedding ceremony and the reception, the estate has a variety of wedding packages and wedding settings to suit any couple's style.
Gunabul Homestead, Gympie
Gympie's Gunabul Homestead is the perfect setting for any special day. The tranquil and beautiful landscaped gardens offer a natural backdrop, paired with the architectural history of the homestead. Up to 100 guests can celebrate the union in the spacious reception area, and the wedding party can stay at the homestead in the lovely accommodation available.
Woodlands Of Marburg, Amberley
Built-in 1890 but only opened to the public at the turn of this century, the Woodlands of Marburg is a truly exclusive wedding location. A plantation-style estate with an interesting past, the house and grounds offer many wedding settings, from a century-old chapel, the Rose Hill valley lookout, the vineyard, and various open-air garden ceremony options.
Rose & Crown Hotel
Situated in Perth's historic Guildford area, the Rose & Crown Hotel is one of WA's oldest operating hotels, having been in business for around 175 years. A wedding setting offers unique elegance, with tailor-made wedding options for 40 to 160 guests. The hotel is historic but gorgeous, and there's even accomodation on-site for the bridal party.
New Norcia Hotel, New Norcia
Built-in 1927 in the shade of gum trees and looking over the nearby township, the New Norcia Hotel is no ordinary wedding setting. As well as providing classic hotel accommodation, the hotel also offers several stunning wedding backdrops, such as a first-floor balcony with sweeping views and a gorgeous verandah just waiting for you and your wedding party.
Hopewood House
Homewood House at Bowral, established in 1884, is a privately owned estate just 90 minutes from Sydney. Set against the stunning NSW Southen Highlands region, the estate is ideal for a classic wedding with stunning architectural history and acres of inspiring gardens. 
Lauriston House
One of Sydney's most popular wedding reception venues, the exclusive Lauriston House was built in 1887 and is heritage listed. Inside you'll find open fireplaces, a private bridal room, a dining room with a dance floor and a gorgeous lounge area. It is the perfect backdrop for the wedding reception and one that your guests won't soon forget.
Curzon Hall
In Sydney's Marsfield, Curzon Hall is a veritable castle for the bride who wants to feel like a princess. Built-in 1899 by Harry Curzon Smith as a present to his wife, it has romance carved right into the stone. There's space for hundreds of guests at this venue, with a unique sandstone castle and acres of landscaped gardens for photo opportunities galore.
Stanley Park
Certainly one of the unique wedding venues, Stanley Park is a magnificent waterfront estate built around 1897. One of the grandest in the area, Stanley Park is perfect for special occasions, just outside Newcastle. He can host both the ceremony and the reception and provide accommodation and ample beautiful photo opportunities.
Fernhill
The Fernhill Estate has been a part of Penrith's history since it was built in the 1830s and is a stunning wedding location. The sandstone Fernhill mansion and the expansive country grounds make this one of Australia's grandest, and leading, country estates. Their wedding offerings are just getting started, making them special.
Peppers Manor House, Southern Highlands
The Peppers Manor House in NSW's Southern Highlands is renowned for its history and heritage, offering a real country manor experience. With an elegantly renovated homestead and stunning surrounding gardens, a Peppers Manor House wedding is one with lots of styles, a variety of ceremony and reception areas, and room for all your friends and family.
Cropley House, Baulkham Hills
A go-to wedding destination in Western Sydney, Cropley House is a classically styled venue with great architectural features surrounded by lush parkland. Stately, ballrooms and halls offer ample space for a wedding reception and ceremony, and you'll also find a manicured rose garden and gazebo for your wonderful photographs.
Saumarex Homestead, Armidale
Located in Armidale in the tablelands of NSW, the Saumarez Homestead is a two-storey, 30 room mansion of Edwardian design. The homestead was built between 1888 and 1906 and can be hired for a unique wedding of any size. A truly rural Australian wedding, the Saumarez Homestead is in a league of its own.
Elizabeth Bay House
Once the finest house in the colony, the Elizabeth Bay House was built at considerable expense during Sydney's early history. One of Sydney's best kept secrets as far as wedding venues go, Elizabeth Bay House offers majestic views across Sydney Harbour and is perfect for smaller intimate weddings and receptions.
Terrara House Estate
A unique country wedding venue located on NSW's South Coast, just a few hours from Sydney, the Terrara House Estate could be the wedding setting you've been looking for. It's enchanting with a historic architectural backdrop and a stunning natural surround of ancient trees, manicured lawns, formal hedges, etc.
Koendidda
Located at the end of a tree-lined driveway in North-East Victoria, Koendidda Country House is a two-storey Victorian residence with a long history. The house was completed in 1858 and built from 333,000 bricks specially manufactured. They don't openly advertise with the wedding venue, but it's there!
Summerfields Estate & Country House
Originally constructed as bed and breakfast in 1998, this is one of the newer properties on this list, but it has a good traditional vibe. Located on the Mornington Peninsula, the estate is a perfect luxury destination inspired by the grand homes of North-Eastern America. It's sure to impress with semi-formal gardens, terraces and lawns, and a stunning main house.
Campbell Point House
Campbell Point House, located in the secluded hamlets of the Bellarine Peninsula, is a luxurious private waterfront estate. It is exclusively available for private hire and is just a short drive from Melbourne, and it makes for a great wedding venue. They cater for the ceremony and reception and take only a limited number of bookings a year.
Rippon Lea Estate
Rippon Lea House is a National Heritage-listed property and one of Australia's grand suburban estates. Located just 10km from Melbourne, this venue is convenient and stunning for a wedding. Picturesque gardens, an ornamental lake, an orchard and fernery and a gorgeous ballroom, this place has all the ingredients for an unforgettable wedding.
Normanby House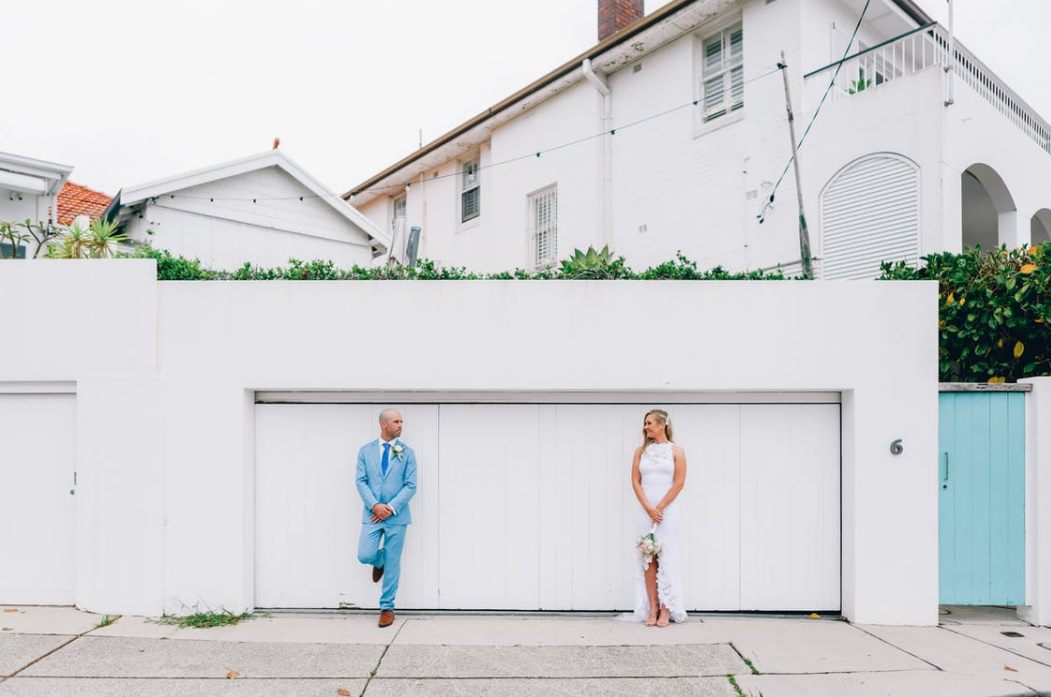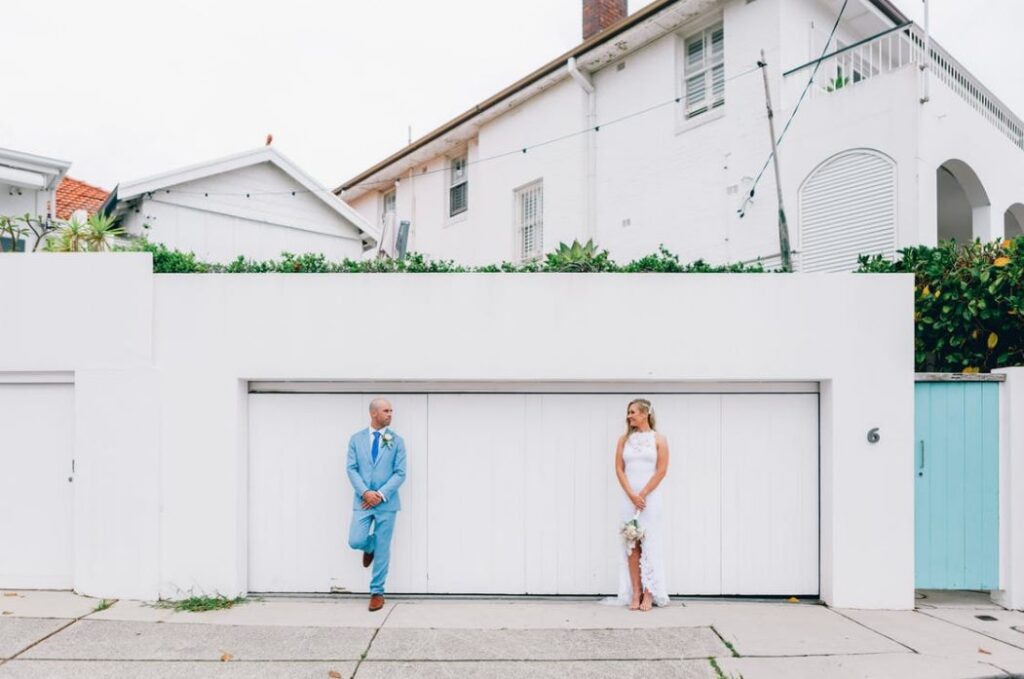 The Normanby House is one of Melbourne's premier wedding venues with exclusivity as the venue only books one wedding per day. Built in the early 1900s and located just 15 minutes driving from Melbourne's CBD, the Normanby house is well placed for an elegant and classic wedding event.
Grange Bellinzona, Hepburn Springs
Situated in the pretty and historic village of Hepburn Springs, Grange Bellinzona is an elegant, heritage style property surrounded by natural beauty. Give your wedding a sense of history, culture and timeless beauty, enjoying the wide-open spaces and stunning backdrops located just over an hour from Melbourne CBD.
The Convent, Daylesford
Located on the crest of Wombat Hill Botanical Gardens, over-looking picturesque Daylesford, The Convent is a unique wedding venue. A 19th-century mansion is mysterious and majestic, with manicured gardens, a historic chapel and an enormous glass conservatory. This venue has a bit of everything and is stunning.
The Royal George Hotel, Kyneton
With its exploded bluestone brick features and stunning balcony looking out over the iconic Piper Street, The Royal George Hotel is an ideal wedding function location. There's a large amount of seating, a private bar, a dance floor at this venue, and a courtyard for wedding ceremonies.
Eynesbury Homestead, Eynesbury
The Eynesbury Homestead is a stunning location for a wedding ceremony and a reception. Ceremonies are usually held in the property's manicured gardens, and there are many gorgeous photo opportunities for the bridal party around the estate. With a range of wedding packages on offer, there's sure to be something for everyone.
Overnewton Castle
In Australia, getting married in a castle might seem unlikely, but at the Overnewton Castle, it is possible. Built-in 1849 and set on acres of beautiful gardens, this is a unique wedding venue. With stunning architecture, lots of natural light, and ample spaces for your party to enjoy, this makes for a magical wedding.
Werribee Park, Werribee
The Mansion Hotel & Spa at Werribee Park is a stunning backdrop for the perfect wedding. Although built in the 1870s, it has several incredible reception venues, including the theatre, the pavilion and the marquee; couples can also have their wedding ceremony on the enormous manicured grounds.
Montsalvat, Eltham
Montsalvat is one of Australia's oldest artists' communities, with a unique history and construction. Wedding ceremonies at the property can be held in the incredible Upper Gallery or the more intimate Bluestone Chapel and followed by a range of reception styles, from grand banquets to cocktails on the grounds.
Grand Pacific Hotel
Built in 1875 with unparalleled ocean views, the Grand Pacific Hotel is located opposite Lorne Pier in one of Victoria's most unique coastal settings. Carefully restored, it now plays host to weddings of all sizes, with a ballroom, wine room and bar available to guests, amidst an architecturally significant backdrop.
Como House
Como House and Garden is a part of the National Trust and offers a glimpse into the area's past. The design is mixed between Australian Regency and classic Italianate, making it unique. Weddings here are a truly elegant experience, with the colonial mansion and the beautifully landscaped gardens at your back.
Billilla Mansion
Wonderful heritage property with a lovely formal garden and historic house, the Billilla Historic Mansion in Brighton is one of Melbourne's most significant homesteads. The gardens and property have been carefully renovated and now can host weddings in various styles and for many budgets.
Carrick Hill
Carrick Hill is located just 15 minutes from Adelaide's CBD, but this culturally significant attraction offers a major heritage building and around 40 hectares of land with gardens and native bushland. It's a fantastic all-in-one wedding venue with on-site wedding ceremonies and reception packages.
Kingsford Homestead
One of the newest wedding venues of the Barossa, Kingsford Homestead, is a stunning location just 45 minutes from Adelaide. The homestead was built in 1856 and sat in the heart of the gorgeous Barossa area, with wine and food that will blow you away!
Martindale Hall
A unique historical building located near Mintaro, completed in 1880, Martindale Hall is sure to make an impression. This mansion is ideal for a memorable wedding, with the entire site available exclusively for events.
Anlaby House
Anlaby House is special, positioned conveniently in the Kapunda, Barossa Valley and Clare Tourism area. With 10 acres of gardens, including shade houses, glasshouses, rose gardens and terraced lawns, and a stunning manor house, this is one spot you should consider for your wedding.
Ayers House
A boutique wedding venue that embodies the elegance of Adelaide, Ayers House is located on the city's main boulevard close to the Botanic Garden. Perfectly situated for a wedding, the architecturally significant house has stood for 160 years and offers several incredible venues for wedding parties.
Seppeltsfield Winery
As far as great destinations go, the Seppeltsfield estate is one of the grandest. With space for everything from small and elegant to enormous and celebratory, the estate has been standing successfully since 1851. Offering a historical backdrop and quality wine from their vineyard, it's the full experience.
Collingrove Homestead
A national trust historic homestead, Collingrove Homestead is small but exclusive, making it the perfect wedding venue. Located in the heart of the Barossa Valley, Collingrove has several wedding locations, including rustic paddocks, manicured gardens, century-old trees, and a gorgeous gazebo. Lovely!
Conclusion
So, if you're looking for a stately home wedding venue in Australia, we hope this list has given you some ideas. Keep in mind that each of these venues comes with its own unique set of benefits and drawbacks, so be sure to do your research before making a final decision. And finally, don't forget to book early - many of these venues tend to fill up quickly!