In this post, we'll look at some of the best wedding venues in Melbourne, from rustic barns to luxurious hotels. So whether you're just starting your wedding planning process or have already been working on it for a while, read on for some inspiration!
The average cost of a destination wedding is $20,000, which is far less than the national average for traditional weddings. In big cities like New York, people regularly spend almost $100,000 on their big day. Vines of the Yarra Valley has proven to be an iconic wedding venue and function centre in Melbourne.
Spring is traditionally the start of the wedding season. However, according to recent statistics, spring weddings are the most popular choice for brides and grooms in Melbourne, with as many as 37% of couples choosing to get married from September to November.
The biggest chunk of your wedding budget will go to the biggest investment, often the venue. Our study found that couples typically spend about 30% of their overall budget on the setting of their weddings.
Talk to a Planner First.

Choose a Venue That Aligns With Your Vision.

Know Your Guest List.

Remember Your Budget.

Consider Your Guests' Experience.

Think About What Is Included.

Stay True to Yourselves.
Planning a destination wedding can lower overall costs because it often prompts a smaller guest list. It also allows you to add your honeymoon to the end of the wedding—meaning you won't have to pay for two getaways.
East Elevation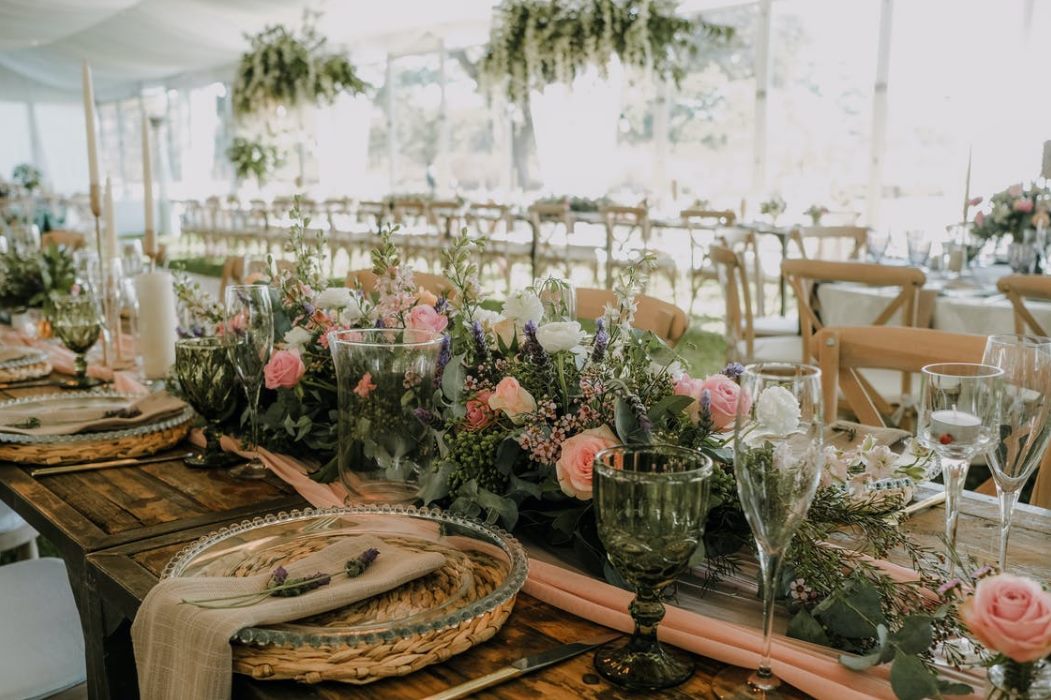 East Elevation ceremonies are rustic and intimate. We design your ceremony from your vision, facilitating the coordination of all vendors and guests.
Included in your ceremony is the use of a platform and wooden wedding arch, which you may choose to dress with floral designs beautifully.
Eureka 89
Sitting at the peak of Melbourne's iconic Eureka Tower, Eureka 89 showcases unforgettable views across the city.
Your guests will feel like VIPs as they enter via the red carpet on the ground floor, where our friendly host will greet them. Then, with the fastest lifts in the southern hemisphere, you will reach level 88 in 38 seconds. From here, your guests will be shown up one level to Eureka 89, where your private event space awaits. Upon entry, your guests will be blown away by the ambience the room gives as they embrace the surroundings of the Melbourne skyline.
Gather & Tailor
Gather and Tailor features the option to have an all-inclusive wedding package provided by the amazing team at Nudo. With Nudo, your wedding journey includes a wedding planner who works with our hand-selected team for no extra cost than if you were to source the suppliers yourself. If you prefer to do it all on your own, there is also the option to hire the venue as is - all furniture included. 
Featuring hardwood floors, exposed beams, and autumnal luxe finishes. This venue invokes a sense of warmth, perfect for any gathering. Each space has been carefully curated with a thoughtful design to ensure your guests will smoothly transition through each area with ease and comfort. 
State Library Of Victoria
The State Library Victoria is an impeccable wedding venue; the various spaces are steeped in history and have been beautifully developed since its initial creation in 1854. The Library is currently undergoing an $88million redevelopment of its events areas, opening gradually, completed in July 2019. Each venue will be state of the art, with the best lighting, audio/visual and restoration available. The Library has every aspect covered for your wedding day, classic and contemporary.
An architecturally and internally beautiful building, stone pillars, natural light, hardwood floors, marble, etc.
The Baths Middle Brighton
The Baths Middle Brighton weddings are one of Melbourne's most unique venues overlooking the city skyline and beautiful Port Phillip Bay.
The restaurant upstairs overlooking the beautiful city's remaining sea baths offers contemporary, modern dining perfectly suited for a romantic evening of exquisite fresh foods and wine or a superb lunch for your most special day with friends and family.
The Langham, Melbourne
The Langham, Melbourne wedding venue features a classic style admired by every generation. From grooms to grandparents, The Langham, Melbourne's timeless luxury, appeals to every member of the wedding party and engaged couples' guests.
The Langham, Melbourne wedding venue is part of a global group of luxury hotels that continue to set new benchmarks for service and luxury worldwide. Melbourne's Langham provides personalised, understated service that creates lasting memories.
Zinc At Federation Square
ZINC at Federation Square offers city and river views, a short stroll from Flinders Street Station. Sophisticated, neutral interiors complement any wedding colour scheme.
Located in the heart of Melbourne CBD, ZINC at Federation Square is the ideal venue for the modern bride. ZINC boasts panoramic floor-to-ceiling windows, city views, and two large waterfront decks. With the ability to split the large room into two smaller studios, ZINC can be customised to suit your wedding celebrations.
Encore St Kilda Beach is a perfect choice. Located within the iconic St Kilda Sea Baths, We provide the most flexible room options to suit a variety of events, especially weddings.
Our elegant wedding venue is flooded with natural light and combines spectacular views of the bay with modern décor. We have a range of packages and can create bespoke options to meet your dream wedding requirements.
Batesford Hotel
Located 10 minutes from Geelong or 40 minutes from Melbourne, the Batesford Hotel is our dream for everyone to share.
After the post-ceremony, everyone can relax and mingle in our picturesque gardens with a drink in hand and some delicious food while you and your bridal party go for photos, either down by the river, along with the beautiful gum trees or across to the iconic dog rocks.
Metropolis Events
Located on the top floor of the Southgate precinct on the banks of the Yarra, Metropolis Events offers stunning views of the city's skyline and iconic landmarks, including the highly sought-after and uninterrupted views of the Yarra River.
With exceptional cuisine, breathtaking surroundings, unrivalled views of the city and unparalleled service, your special day will be beyond exquisite.
Projekt 3488
Like any place that captivates, charms & mystifies, Projekt 3488 has grown from passion given free rein. Cradled within the majestic mountains of Warburton in the Yarra Valley, just over an hour from Melbourne, Projekt 3488 is one such place. 
Designer Mark Fenech fell in love with the simple dignity of this 1920s building. Now meticulously restored & reinvented, it incorporates a stunning main hall, gathering spaces & gardens.
Rendezvous Hotel Melbourne
Rendezvous Hotel Melbourne wedding venue boasts a prime location in the heart of the central business district, located on Flinders Street, a three-minute walk from Flinders Street Station overlooking the scenic Yarra River.
Your wedding is a day to be treasured and remembered forever, reflecting your love for one another and a time to share with family and friends that is unique to you.
Sheldon Reception
Entrust your wedding reception to Sheldon, and it will truly be an Unforgettable Story to be told.
Sheldon Reception prides itself on providing a professional, comprehensive approach to working with you to plan your special day. Trust the venue's wedding coordinators, with over 20 years of experience, will help you create that picture-perfect wedding you have always wanted. 
The Savoy Hotel On Little Collins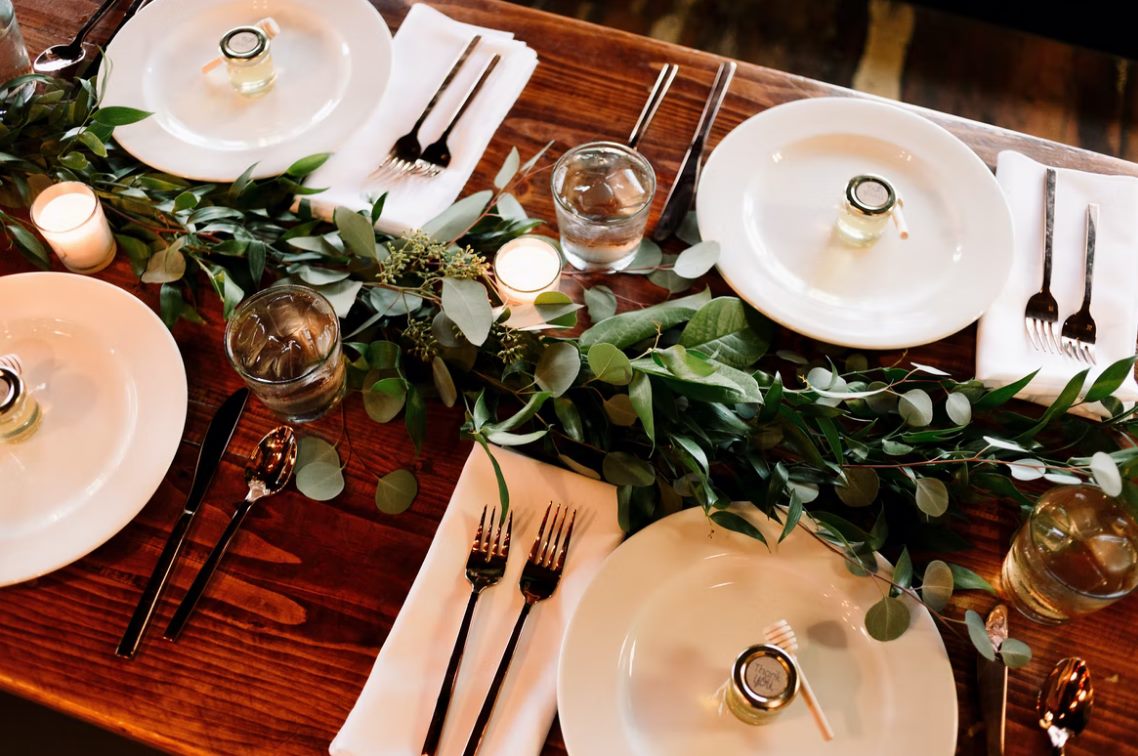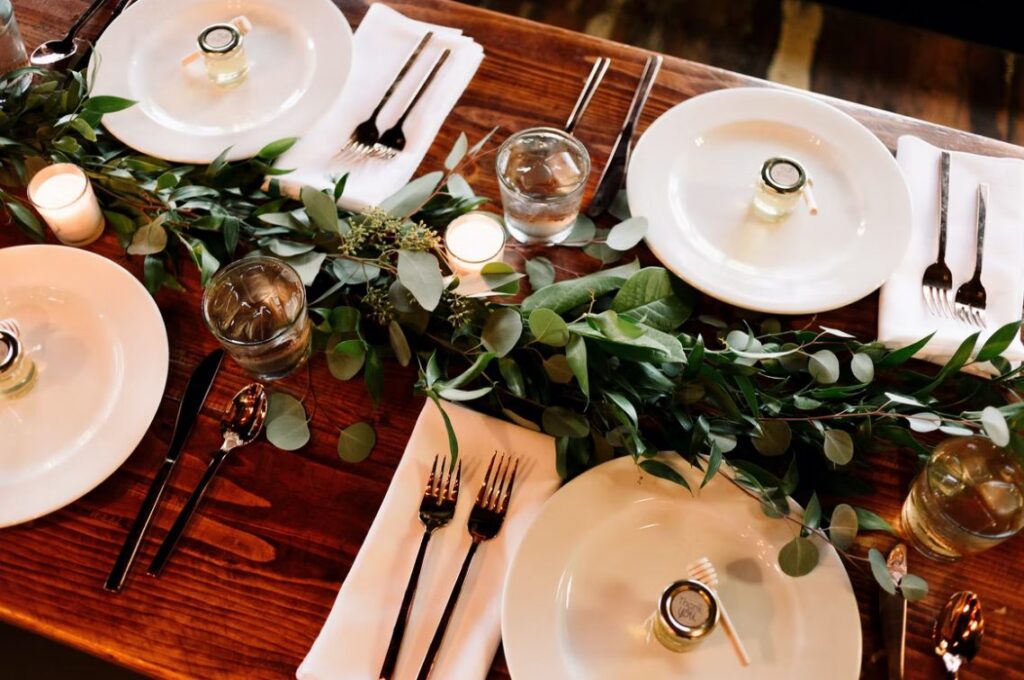 The Savoy Hotel on Little Collins Melbourne is right in the heart of the Melbourne CBD and less than a minute's walk from Southern Cross Station.
With a beautiful façade and the internal grandeur of an art deco building, the Savoy Hotel on Little Collins provides the perfect backdrop for your day.
The Sebel Pinnacle Valley Resort
The Sebel Pinnacle Valley Resort is the Victorian High Country's premier wedding venue. Located 20 minutes from Mansfield and 2 ½ hours from Melbourne, we offer sophisticated elegance and the luxury of space, plus superb facilities and individual personalised service. 
Whether you want to have an intimate celebration of 30 guests to a grand extravaganza of 200 guests, we can arrange a package that suits your budget, needs and style. With the option of numerous ceremony and reception locations and luxury accommodation for guests, the team can create a memorable celebration and getaway for family and friends. 
The Windsor
Established in 1883, The Windsor is the place for a grand romance. A striking facade, beautiful historical features, the grandest ballrooms, and classically elegant suites make the hotel a wedding destination.
Elegant and gracious, The Windsor is a Melbourne icon and the destination for the celebration of a grand romance. Established in 1883, The Windsor is one of the last grand hotels, perfect for the dashing groom and romantic bride. Those wishing to celebrate their wedding in a timeless location with all the charms and glamour of a bygone era.
Treetops
Your happily ever after begins at Treetops at Melbourne Museum when your wedding celebrations occur in one of our unique spaces.
With striking architecture and a vast selection of gallery spaces, you and your guests will have a unique opportunity to celebrate among millions of collection items or be immersed in the stunning natural surroundings.
Waterfront On The Pier
Waterfront on the Pier is a Melbourne based exquisite bespoke function space ideal for your wedding.
Waterfront on the Pier is a uniquely breathtaking function space on the pier's edge for any function and wedding in Port Melbourne. The large open plan space allows us to mould the function to your needs. You will have your bar, kitchen, and bridal suite available to you during the night with no interruptions from any other dining space.
W Melbourne
With its rebellious Flinders Lane address, W Melbourne takes its design cues from the streets of Australia's cultural capital, an elevated event space to own the moment and celebrate the most memorable moments. Experience exceptional design and luxe furnishings in our unmistakable venues and event spaces ranging from grand and glam to stylish and intimate. Whichever you choose, we'll ensure your special day goes off without a hitch so you can spend more time revelling and creating a lifetime of memories. 
Amora Hotel Riverwalk
Imagine cruising up the Yarra River and arriving in style at Amora Hotel Riverwalk. Say "I Do" in the gardens, then relax in the stunning fairy-lit marquee with guests. Amora Hotel Riverwalk Melbourne is a truly spectacular venue for your wedding ceremony and reception.
Situated on the city's crest and overlooking the Yarra River, the hotel provides the perfect setting for your special day. We offer a range of function rooms and catering options for your wedding ceremony and reception.
Arco Restaurant
Arco Restaurant Wedding Reception Venue prides itself on being warm and welcoming. We aim to customise your special day with all the elements that matter most to you!
Gorgeous modern décor and outstanding restaurant cuisine marry perfectly within this chic lakeside oasis and wedding venue. Restaurant weddings are becoming more and more popular in Melbourne, and it's no wonder why – guests enjoy a more relaxed setting whilst enjoying incredible food and outstanding service.
Butter And
You can build butter in 1904 in the Victorian gold rush township of Newstead, 16kms from Castlemaine and 37kms from Daylesford. The Butter Factory operated as a successful dairy until 1975. Then, in the early '80s, it became a candle factory, and manufacturing continued on the site until 2009. 
Butter ensures that we continue to be a unique, relaxed Country Wedding Venue that offers an extraordinarily beautiful setting to celebrate your love and unity. We welcome any conversation about how we can be a part of your wedding day. 
Hotel Chadstone Melbourne, Mgallery By Sofitel
World-class dining, design, and service are intertwined at Hotel Chadstone Melbourne to provide a memorable wedding where attention is placed on every detail.
With 250 rooms and suites, Hotel Chadstone is the perfect accommodation choice for you and your wedding guests. Facilities include; an indoor rooftop pool, two unique restaurants, a bar and lounge, a day spa and a gym. Every amenity is available to allow for a relaxing and memorable experience between celebrations.
Morning Estate
Rich in history and spoiled by uninterrupted views of the Macedon Ranges, Marnong Estate provides the perfect backdrop for your wedding. Conveniently located 15 minutes from Melbourne Airport and 35 minutes north of Melbourne CBD, our unique property offers the flexibility and facilities to create your dream wedding.
Features a range of indoor and outdoor ceremony locations, contemporary event spaces flexible enough to adapt to your style, historic homestead accommodation, endless onsite photography locations, and dining options for pre or post-wedding celebrations so that you can continue the festivities and relive every special moment with your guests over brunch the next morning.
National Gallery Of Victoria
The National Gallery of Victoria is home to a large collection of artworks and attracts thousands of visitors each winter for its Melbourne Winter Masterpieces exhibitions.
World-class elegance in Melbourne's famous Art Precinct, a few minutes' walk from the CBD, and the NGV is home to a large collection of artworks. It attracts thousands of visitors each winter for its Melbourne Winter Masterpieces exhibitions.
Park Hyatt Melbourne
Celebrate your special day at Park Hyatt Melbourne — where luxury is personal. From start to finish, our team will collaborate with you to create an event that is a true reflection of your love. You will personalise each detail to ensure that your special day is everything you envision, whether it is a modern fairytale or a more intimate occasion.
Overlooking St Patrick's Cathedral and Fitzroy Gardens, Park Hyatt Melbourne is an elegant city location where unexpected pleasures are woven into each moment. Surrounded by century-old elm trees and stunning architecture, our hotel is distinctive in location and design. Our tree-lined driveway creates a wonderful sense of arrival, setting a great tone for what is to follow.
Pearl Riverfront
We bring exceptional, extraordinary, curated, and inspirational to the planning where your wedding, in a word, is: "Brilliant".
Pearl Riverfront's modern design wraps the riverfront with Melbourne's Yarra River views, the perfect setting for luxurious weddings and celebrations when ordinary celebrations become extraordinary. From exchanging vows on the pool deck to arrival cocktails with projection on the riverfront, our dedicated events and culinary teams are ready to transform your lifestyle of dreams into reality; each detail is curated, striking the right balance for a tailor-made sit-down celebration.
Port Melbourne Yacht Club
Gaze into the horizon and feel the fresh ocean breeze at Port Melbourne Yacht Club. Perched on the Port Melbourne foreshore since 1889, this iconic coastal oasis is located just a few minutes from the CBD.
Its spectacular beach views are amplified by floor-to-ceiling glass windows that open onto a superb deck built over the water. Experience the light beach breeze and savour cocktails at sunset surrounded by the serenity of the ocean. The open-plan interior is complete with modern furnishings and a light contemporary colour palette. This versatile space and its tranquil ocean setting will offer you and your guests an exceptional experience by the beach for your special day.
Conclusion
Melbourne has plenty of amazing options if you're looking for the perfect wedding venue. We've compiled a list of some of the best wedding venues in Melbourne based on our own experiences and recommendations from friends and family. So we have you covered whether you're looking for an outdoor setting or something more traditional.