One thing every couple planning a wedding must settle on is who will be playing music at the reception. You may narrow down your search for the right wedding DJ by asking yourself these 5 questions. The answers to these five inquiries are as follows: When would you have them on? How much per hour would it be? Does their work exist online in any form (a portfolio, for example)? Do you require a specific minimum amount of time? Will they play songs in a random order, or in a radio-style playlist? If you answer these questions, you'll be well on your way to hiring the perfect DJ for your big day.
Selecting a competent DJ is crucial for the success of your wedding. A good one will probe deeply, so they may be fully prepared for the moment of truth. There won't be any uncomfortable moments when guests seek clarification in person on particular requests or if a song is available at the last minute because someone forgot something if they use an Online Wedding Planner.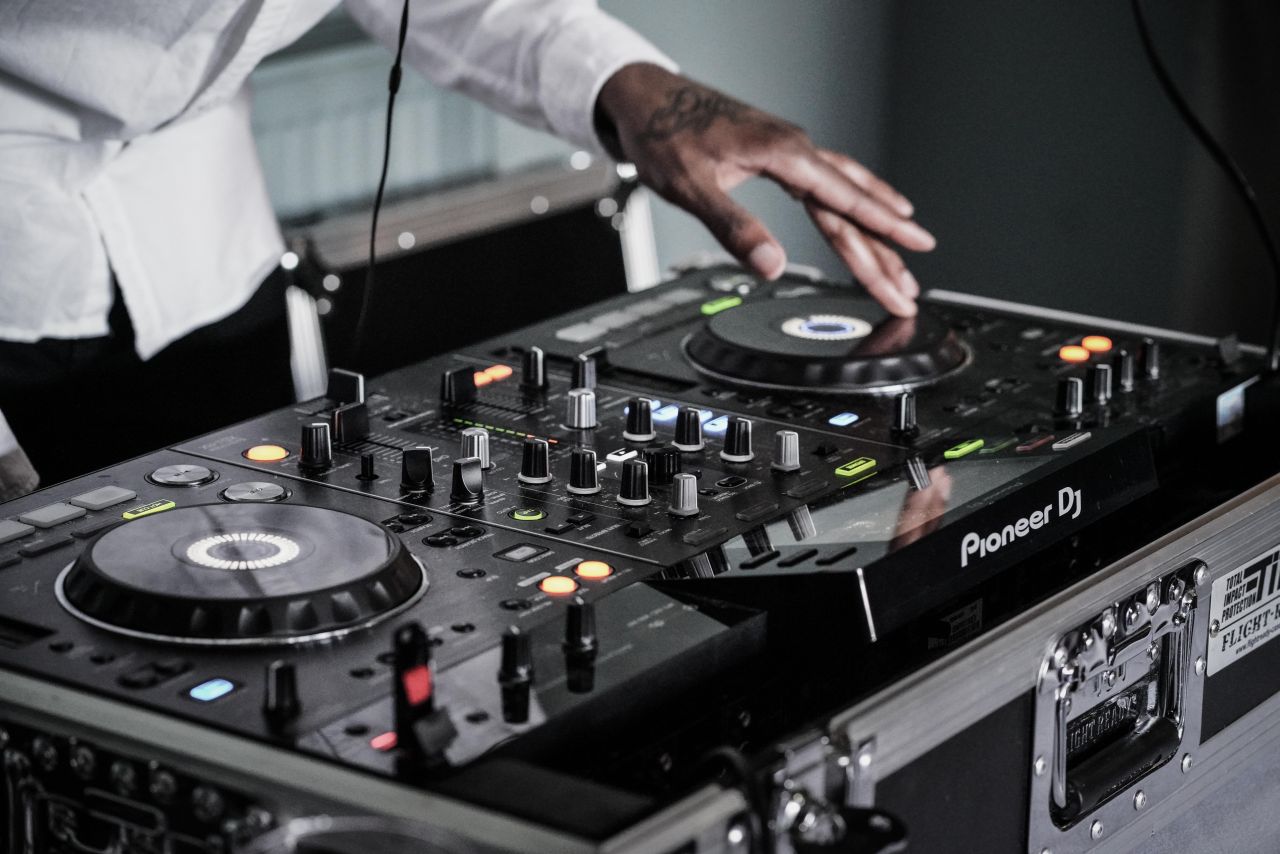 How much should I pay for a DJ?
How can I ensure that We hire a DJ within my price range? There must be no initial surprises or ambiguous fees. Second, there needs to be a price for the labour involved in setting up and taking down, as well as the cost of any necessary equipment, as well as any additional costs, such as travel time if the location is more than an hour away.
To attract more customers, some disc jockeys provide discounts for several services. If you're not sure how to choose a DJ service that meets your demands and budget, this all-inclusive package could be the perfect solution! Keep in mind that some bundles are more affordably priced than others before committing to such an agreement.
Can we meet to discuss my wedding?
A competent DJ should have no trouble with this at all. Meeting someone for the first time might completely alter your impression of them. You should feel comfortable with the DJ you hire because they will play a significant role on your special day. And bet after you two get to talking. You seem to have a lot more queries than you first thought.
What song should our first dance be?
A DJ at your wedding should be able to lend a hand without taking over the event. Popular options include "Can't Help Falling in Love with You" by Elvis Presley, "Marry You" by Bruno Mars, and "Endless Love" by Lionel Richie and Diana Ross.
Everyone is welcome to let loose and enjoy themselves on the dance floor during a wonderful wedding. If you're not graceful, it doesn't matter; people will still love you for who you are.
Are you PAT tested and did you have PLI?
You must have PAT testing and public liability insurance if you want to be a DJ. These might not seem exciting, but they are crucial! The term "Pat Testing" refers to a yearly inspection of all electrical appliances and signifies that maintenance has been kept up to date. There can be no wiggle room on this one; both the venue and your DJ need to be covered by PLI (Public Liability Insurance). If a DJ is not a member of professional organisations like SEDA and NADJ (for example), you should insist on seeing membership certificates before handing over any payment.
Do you offer a written contract?
To avoid any misunderstandings on your wedding day, a formal contract is highly recommended. It's not always easy to predict who will take what action, which can lead to unpleasant surprises down the road. Which is why I always stress the need of making an in-person connection before making any firm promises. Since when have you been a DJ? Do you have any prior experience working weddings? If there isn't any, we should discuss liability insurance and anything else that would be relevant to me.
Make sure they have the abilities necessary to provide you and your visitors with the best service possible. You might want to think twice about hiring them if they aren't a professional DJ or doing this as their main career.
Can we see you at booking?
It would be inappropriate for a DJ to invite potential clients to a wedding they are already performing at so that they may observe them in action. Let's not sugarcoat this. Imagine if that happened at your own event — how would you feel about it? You shouldn't count on getting a different response because it's your birthday. Nonetheless, it's always a good idea to enquire about their past shows and the reactions of other couples who saw them perform. It could help to hire them for such a momentous occasion if you could see some images or video from other events they have worked on.
You're playing to a mixed crowd. What music do you have?
A professional disc jockey can keep the dance floor packed, but not with every single one of your guests at once. Don't feel bad if some of your guests want to sit down and have a good time without constantly getting up to dance or arguing about who has the best taste in music. A skilled DJ knows how to gauge the mood of the crowd and adapt the music selection accordingly. Someone who can mix music expertly should be able to tell you how many tracks will be in each mix before you book them. There are no abrupt changes in tempo or volume when mixing, which could discourage listeners from sticking around for more.
You may like to provide the DJ with some suggestions or a selection of 10–15 songs that have been well received at previous family weddings. Couples who try to create a playlist for the entire event are sometimes hampered by the fact that they cannot accommodate guest requests without potentially offending others who have different musical tastes.
What genres can you cover?
Talk to your future spouse about the style of music you want played at your reception to help you choose the right DJ or bandleader. Next, you should enquire as to the genres in which they specialise to determine if they are a good fit for your event. If you're going for a retro, Old Hollywood feel at your event, you probably shouldn't choose a DJ that plays a wide variety of music. It's still a good idea to meet with possible artists in advance to discuss any requests for particular musical types.
How do you work with couples to come up with a playlist?
When it comes to setting the tone for a wedding, music is crucial. Knowing the mood you hope to achieve for the party will help guide your music selections. Do you and your partner like to be hands-on when putting together a playlist? Or would you rather just give broad instructions and step back? If you want to make sure that your DJ and the rest of your suppliers work well together, ask them how involved they want to be in the event before hiring either one. Before booking, it's a good idea to enquire about their prefered dinner/background music tracks, pump-up jams, and slow tunes.
Can you learn specific songs for us?
Think about asking the band to learn a song that means a lot to you so that your first dance is as meaningful and memorable as possible. A professional musician, DJ, etc., can accomplish this for you, and it's the ideal way to get their help!
Some of the best love songs ever written are included in the Top 50 Wedding Songs list, such as "I Will Always Love You" by Whitney Houston, "At Last" by Etta James, and "(You Make Me Feel Like A) Natural Woman" by Stevie Wonder. Someone on our wedding music team needs to go out and find one of these songs right now so that we're prepared.
What do you typically do to get guests on their feet?
You don't want the vibe to fizzle as folks leave the dance floor one by one. Therefore, some DJs may use the microphone (or even the crowd!) to rally the crowd, while others may just play a song that is known to get people dancing again. If you want to have a good party, choose a performer who uses one of these techniques but doesn't spend too much time talking from behind their instruments.
Can you also act as the emcee and make announcements?
Someone needs to take charge of the reception and lead the guests through the various events, such as announcing the arrival of the meal, introducing the speakers, and playing the music. This task is taken on by friends and family members for some couples, while others hire a DJ. Get everyone on the same page before the big day by letting your event planner know what they may expect from them.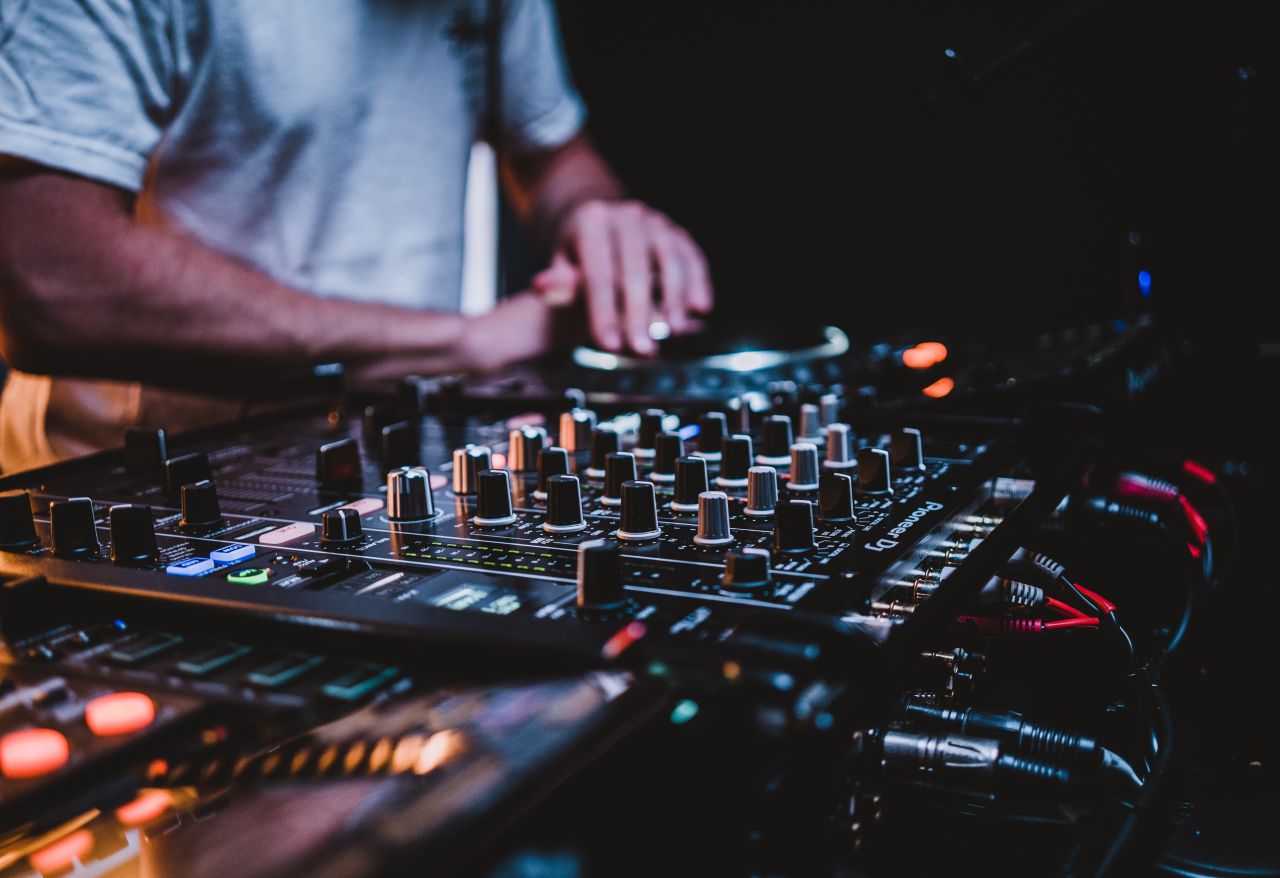 What are your power and amplification requirements?
There are still many unanswered questions that must be resolved before the big day. Powering the event's audiovisual components, which might include anything from a live band to a DJ booth, is one such consideration. Think about the setup they'll need, whether that's just plugging into an outlet, having extra outlets nearby in case there isn't one near their set up spot, renting tables with space underneath them so wires won't create tripping hazards among attendees, or hiring a professional.
What music will be provided during breaks?
One method to guarantee that everyone has a good time at the reception is to provide plenty opportunities for rest and relaxation. You'll need to chat with your DJ about what type of music will be played throughout these breaks, so everyone knows when it's okay for them to have some free food or take another dancing break!
Do you provide other services such as video projection, lighting, photo booth, ect.?
Your event can be elevated to the next level with any one of the numerous available forms of entertainment. Fog machines, a projected dance floor, and a picture booth are just a few of the personalised touches you may add to make the party unforgettable for you and your guests.
The information provided here relates to various service providers who specialise in organising wedding celebrations. The final product should go beyond just outlining the services provided by each vendor at an event and instead offer suggestions for how those vendors might enhance the enjoyment of the guests, for as through the use of unique lighting or video projections during dinner service (monograms).
What's your rate and what does that include?
The price of hiring a live band or DJ depends on a wide range of variables. In general, bands cost between $2,850 and $6,488 and DJs can cost as little as $780, though these figures can vary widely from one region to the next due to market forces.
If you want music at your wedding but are on a tight budget, disc jockeys may be your best bet because their starting rates are often less than $2,000, making them a more economical choice than hiring a band.
Useful Tips:
If there will be live music at your event, find out if there are any restrictions on volume from the venue to ensure that the sound doesn't travel to other events in the area. It is also important to have adequate room for everyone who will be attending, and if at all feasible, a set place for them to eat.
You can't tell whether or not an entertainer is a professional because of how they're dressed. However, as the customer, it is YOUR job to dictate the dress code for the performance. In most cases, customers are expected to pay more for special requirements (such as period outfits or all-white tuxedos).
Before meeting with a DJ, bandleader, etc., it's a good idea to jot down some notes about the kinds of music you enjoy. Follow our guide for the best results if you aren't picky about the music played at the ceremony and the reception: "Classical music for the ceremony, a set from the Rat Pack era, or Motown for the cocktail hour."
You need to make sure you get a professional Wedding & Events DJ for your special day. A professional, skilled Wedding and Event DJ can help you with all aspect of your big day, from the initial planning stages to the final dance. Furthermore, by asking questions like "What's most important while we're working together?" or "Should we play any requests throughout dinner?" they will get a sense of who you are as a couple. If you want your big day to go off without a hitch, you need to make sure the entertainment is top-notch.
Frequently Asked Questions About Wedding Dj
Questions to Ask a Wedding DJ
Do you offer a written contract? 

Will you be the DJ at our wedding? 

May we meet our DJ before we sign a contract? 

How long will you hold our date for us? 

Do you work exclusively for this company? 

How long have you been a DJ, and how many weddings have you done?
The amount of time for DJing will be dependent on how much coverage you've paid for. The normal, optimal length for a wedding reception is 4 hours (this includes the dinner portion). When you add in cocktail hour and the ceremony, there would be another 2 hours of music.
A professional DJ does so much more than play music. They make formal announcements, coordinate, and organise your wedding with you. They keep track of the timelines created and make sure that all the other vendors are ready for each specific formality, such as the first dance and so on.
The DJ will arrive at a time to suit you (usually around 6 pm) and set up their equipment where required. To unload and set up takes around 45 - 60 minutes, depending on how much equipment the DJ has.
You will need to feed your wedding planner, photographer, videographer and band or DJ/emcee, plus their assistants. (On the other hand, you won't need to feed your baker, florist or anyone working only at the ceremony).