If you are getting married, there is one thing every couple needs to decide: the DJ. This decision can be made easier by asking 5 questions to help you find the perfect DJ for your wedding. These five questions are: What time slot do they play? How much would it cost per hour? Do they have a website with samples of their work online? Is there a minimum number of hours needed? Will they mix songs or play them consecutively as radio stations do? Answers to these questions will help guide you in choosing the right DJ for your special day!
It's important to find the right DJ for your wedding. A good one will ask you plenty of questions and make sure they're ready when the big moment comes! If they use an Online Wedding Planner, it'll be easy to get all your answers together beforehand, so there are no awkward moments where guests need clarification in person on special requests or if a song is available at the last minute because someone forgot something.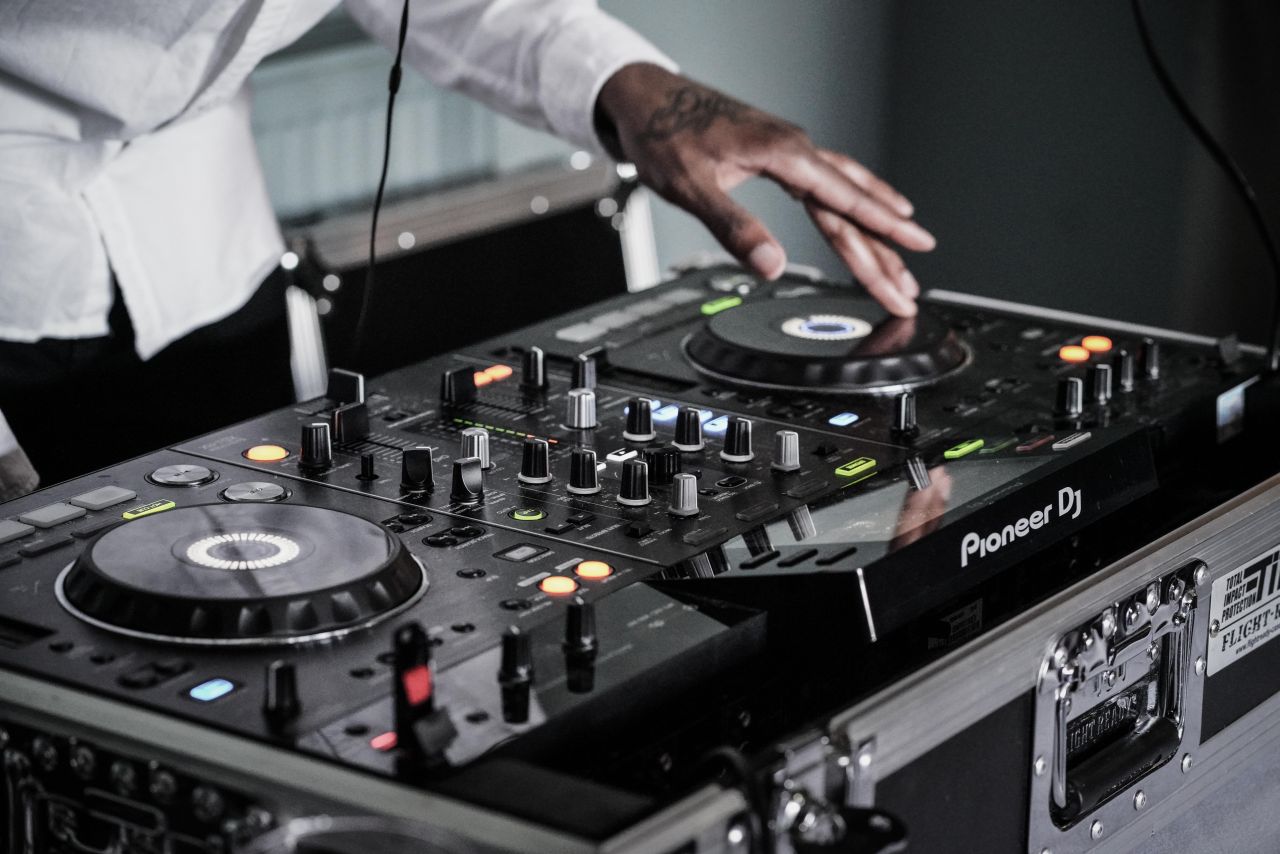 How much should I pay for a DJ?
What is the best way to make sure you get a DJ with your budget? First, there must be no hidden or unclear costs. Second, there should be prices for the setup, equipment and transportation, and additional fees such as travel time if it needs to go over an hour from home base.
Some DJs offer a "package deal" for their services. This is convenient because you may not know how to decide what kind of DJ service best fits your needs and budget, but the package provides an all-inclusive option that might be just right for you! One thing to keep in mind when considering this type of arrangement through some packages are priced better than others, so make sure it's worth getting locked into something else.
Can we meet to discuss my wedding?
A good DJ will have no problem with this. People can be very different when you meet them face to face. It is really important that you like the DJ you are booking as they will be a big part of your day. I'll bet when you meet and get chatting. You have loads more questions than you realised!
What song should our first dance be?
A DJ should be able to help you with your big day but not dictate it. Some popular choices include Endless Love by Lionel Richie & Diana Ross, Can't Help Falling In Love With You by Elvis Presley and Marry You by Bruno Mars.
The beauty of a good wedding is that anyone can have fun on the dancefloor if they want to! So don't worry if you're graceful or not – everyone will love you for who you are anyways.
Are you PAT tested and did you have PLI?
Here are the two most important things you need to know about DJing: PAT testing and Public Liability Insurance. These may sound boring, but they're very important! Pat Testing stands for Portable Appliance Testing, which means all electrical equipment has been checked in the last year. The venue should have its own PLI (Public Liability Insurance), while your DJ should also have it on their behalf as well – no excuses accepted here! To be safe, make sure that if a DJ is not already a member of SEDA and NADJ (for example), they will provide these certificates upon request before paying any money at all-this ways, nothing left open for argument later down the line.
Do you offer a written contract?
A written contract is a great way to ensure that you are both on the same page when it comes to your wedding day. It can be hard to tell who will do what, which may lead to unpleasant surprises later! That's why I always recommend meeting with people before committing. How long have you been DJing? What kind of experience do you have at weddings? If none, then we should talk about liability insurance or anything else important for me as well."
To ensure the best possible experience for you and your guests, make sure they have the right skills. If not a professional DJ or someone who does this as their full-time job, it could just be worth considering whether to hire them at all.
Can we see you at booking?
Unfortunately, it would be seen as unprofessional for a DJ to invite potential clients to someone else's wedding so they can watch them at work. Let's be honest. How would you like it if that happened at your own event? So expect the answer will most likely not change just because this is your special day! However, it never hurts to ask about their previous performances and see how other couples felt after attending one of those events. Perhaps some photos or footage from these past events could make you feel more comfortable hiring them on such an important occasion!
You're playing to a mixed crowd. What music do you have?
An experienced DJ should be able to keep the dance floor busy, but not with all of your guests at once. Some people might want a chance for old friends to catch up and chat without being on their feet or in conflict about which song is better than another–so if you have some sitting down but having fun, don't worry! A good DJ will read the crowd well enough to play something different depending on what everyone likes best. If you're looking for someone who mixes music really well, ask them before booking because they must know how many songs are going into each mix. Hence, there aren't any jarring transitions between new songs and older ones when mixing, as this could turn an audience member from wanting more information.
You might like to give the DJ some guidelines or a list of 10 or 15 tracks to fit into the evening that have gone down well at previous family weddings. Couples who try and playlist the whole night very often handicap themselves by not giving any guidance on what's been doing well before, which will limit their options when it comes time for requests from guests as they'll be unable to incorporate these in without upsetting people with different tastes than theirs.
What genres can you cover?
To find the perfect DJ or bandleader for your reception, have a conversation with your fiance to figure out what type of music you're going for. Then ask them about their specialty genres and see if they are right for this event. For example, if you want an Old Hollywood-inspired vibe at events, then don't book indie-folk bands because DJs usually have songs from all different types of genres. However, it's still a good idea to check on specific styles that suit better than others per request when meeting potential performers in advance.
How do you work with couples to come up with a playlist?
Music can really make or break the mood of a wedding. So when choosing your music, it's important to figure out what vibe you want for your celebration: Do you and your partner prefer being very involved in creating the playlist? Or are you OK with providing some general guidelines and then letting someone else handle all that work? Once deciding how much involvement is right for both parties, be sure not only to ask potential DJs this question but also any other vendors as well to see if they're going to mesh well together. Pro tip: Ask them about their go-to dinner/background music tracks, pump-up jams, slow songs so get an idea of their style before booking!
Can you learn specific songs for us?
Make your first dance as personal and special as possible by considering the band's ability to learn a song that is important to you. The best way for them or any other professional musician, DJ, etc., can do this for you if they are willing!
The Top 50 Wedding Songs list has some great choices, including "I Will Always Love You" (Whitney Houston), "At Last" (Etta James) and "(You Make Me Feel Like A) Natural Woman." Have someone from our wedding music team help find one of these songs today, so we're ready when the time comes!
What do you typically do to get guests on their feet?
The last thing you want is a drop in energy as people trickle off the dance floor. So some DJs might take to the mic (or even jump into the crowd!) to encourage guests, while others might switch to a song that's guaranteed for getting everyone on their feet again! Just be sure to book someone who uses one of these methods and doesn't bore your party with too much chatting from behind turntables or instruments.
Can you also act as the emcee and make announcements?
You'll probably need someone to serve as the master of ceremonies and help guide guests through the different phases of the reception, from announcing when dinner is served, introducing toast-givers for a wedding speech or providing music. Some couples ask friends or family members to take on this responsibility while others have their DJ do it. If you want your event planner to be in charge, then make sure they know about any expectations beforehand so no one feels left out on your big day!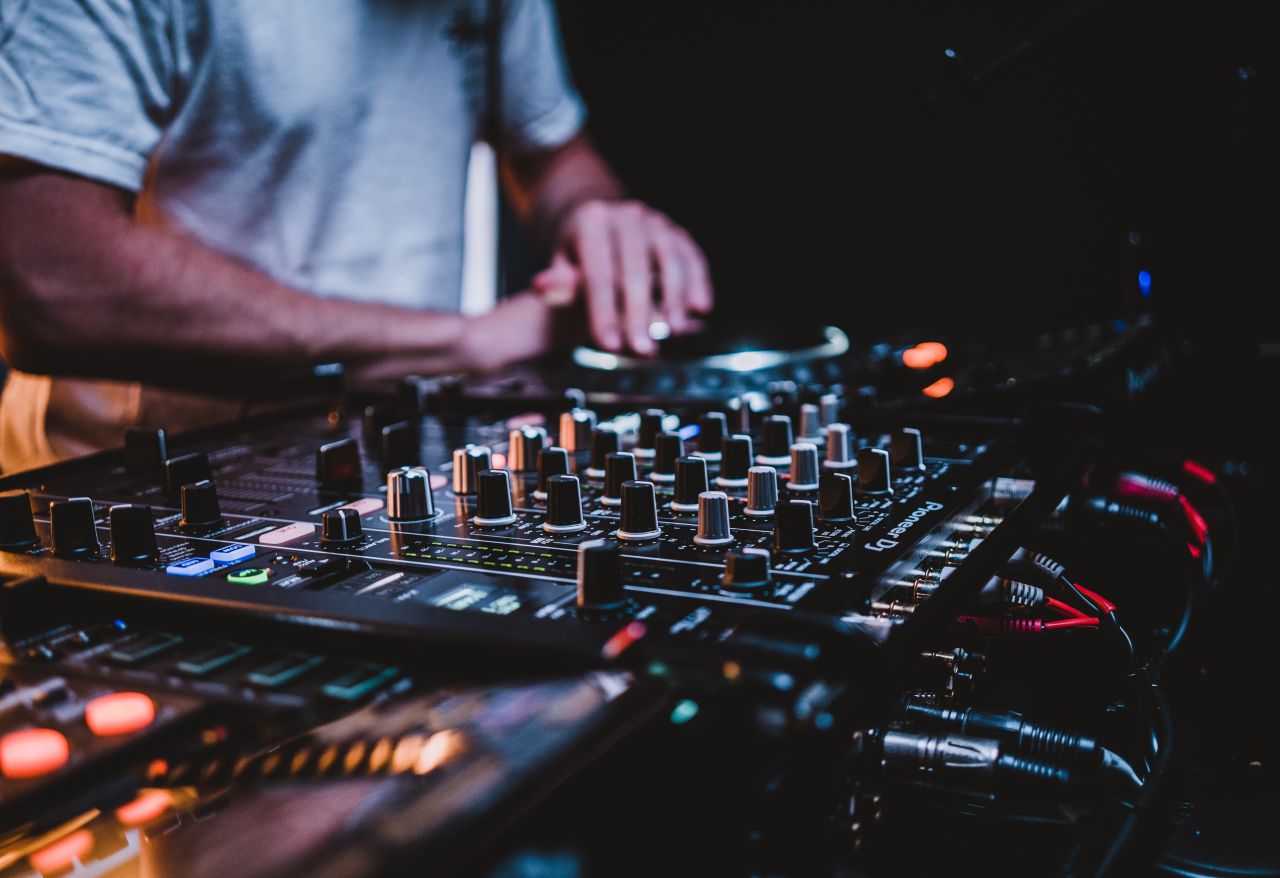 What are your power and amplification requirements?
Many questions need to be answered before the big day arrives. One of those is how you'll provide power for necessary equipment like sound and lighting at your event, which can range from a wedding band to or DJ table. Consider what type of setup they will require – whether it's just being able to plug into an outlet on-site, having enough outlets nearby in case there isn't one available near their set up area, renting tables with space underneath them so cables won't create tripping hazards among guests or hiring someone who has experience setting these things up!
What music will be provided during breaks?
You want to make sure that your guests have a great time at the reception, and one way you can ensure this is by making sure they get plenty of breaks. You'll need to talk with your DJ about what type of music will be played during these breaks, so everyone knows when it's appropriate for them to enjoy some free food or take another dance break!
Do you provide other services such as video projection, lighting, photo booth, ect.?
There are many entertainment options out there that can take your event up to the next level. For example, you could add some fog machines, dance floor projection or even a photo booth- all designed with you and your guests in mind!
The input is about different types of party vendors for wedding events. The output should be more creative than just talking about what each vendor does at an event and include ideas on how they might help make things fun for those attending, such as special lighting effects, video projections during dinner service (monograms) etc.
What's your rate and what does that include?
There are a lot of factors in determining the cost of booking live musicians or DJs. Bands range from $2,850 to $6,488, and DJ's can be as low as $780, but that is not always the case because some regions will have different rates than others due to competition.
If you're on a tight music budget, then hiring wedding DJs may be your best option since their prices start around just over 1K, which is much more affordable than what bands charge per person these days!
Useful Tips:
If you know who will be performing at your event, make sure to ask the venue about any sound limits so as not to interfere with neighboring events. It's crucial also that there is enough space for all of those attending and if possible a designated area where they can eat their meal!
All professional entertainers wear formalwear, so you're not going to be able to tell if they are professionals just by their dress. However, it is YOUR responsibility as the client to specify what type of clothing attire should be worn for your performance. Any extra requests (like period costumes or all-white tuxes) usually have a fee from the customer that goes towards them.
Make sure you take notes of your music preferences before meeting with a DJ, bandleader etc. If you're not too picky about the type of music played during both ceremonies and the reception follow our list for best results: "Classical at ceremony, Rat Pack-era cocktail hour set or Motown."
Choosing the right Wedding & Events DJ for your big day is crucial. A qualified, talented Wedding and Event DJ will be able to guide you through every step of planning a wedding from start to finish – including selecting songs that are perfect for each moment in the process! In addition, they'll get an understanding about who you are as a couple by asking questions like 'What's important most while we're working together?' or if they should play any requests during dinner time. Your special day deserves nothing less than perfection when choosing entertainment, so talk with one today and see what kind of difference this can make in your event!