Do you want your guests to have a good time? Do you want them to remember the music from your wedding reception for years to come? If so, then you must find the right DJ. A great DJ can make a difference in creating an unforgettable party atmosphere with songs and mixes that keep people dancing. They should know how to read a crowd and be able to adapt their sets accordingly. The best DJs are known for being professional, reliable, personable and competent on the mic. So what should I expect from my wedding DJ? Read more here!
Your wedding DJ is one of the most important pieces of your day. It's their job to keep your guests on the dancefloor and have everyone having a good time. You want someone who has experience with weddings, knows what kind of music you like, and can read the crowd to make sure people are happy all night long. When booking a DJ, you might not think about things like needing an assistant (you should ask), how much is set up space they need and do they offer free consultations? Make sure to find out these details before selecting a professional for your event! Read more about what makes a great wedding DJ below!
Cocktail hour
During your photoshoot, the DJ will be on hand to provide cocktails and appetizers for guests. We have a classical piano or light jazz if you're looking for a more relaxed sound with cocktail-style music. For something truly unique to the two of you, ask about our custom playlist!
Wedding party introduction
Your DJ will choreograph your grand entrance. Keep the music upbeat and energetic for this special moment because you are entering a roomful of guests that have been waiting with excitement all day! Some couples may choose one or two songs, while others may opt for an intro song per couple so everyone can be introduced in style. A professional DJ is there to ensure every name is pronounced correctly as well as help coordinate the perfect dance move just before each introduction begins 🙂
Your wedding reception awaits – arrive on time looking like royalty thanks to our customized introductions by our master DJs who specialize in getting people up out of their seats and onto the floor dancing!
The DJ will arrive at your wedding reception and then play a little bit of music. After that, they introduce the wedding party by playing songs or two. If you have a certain song in mind beforehand, tell them to play it during this time too! Some couples choose one song for the introduction, while others choose separate ones like "Here Comes The Bride." This is important because if their name isn't said correctly, people might laugh instead of clapping when someone's called up onto stage–and we all know how awkward that can be!
Toasts and speeches
During this time, your DJ will have a wireless mic that they can give to the best man, father of the bride or anyone else who will do something momentous. You should expect them also introduce each person's speech as well! During these times, they may not play any music and will likely add elements for more entertaining speeches, so don't worry about it too much – enjoy yourself while you're there.
Cake cutting
Every wedding is unique, and for some couples, it's important to do the cake cutting ceremony before dinner. Other couples prefer to wait until after they've eaten their salad or even dessert! No matter what you decide, your DJ will announce when people can take photos so that everyone gets a chance at capturing those memories of this special day with you.
Dinner hour
Your DJ will be playing instrumental music – smooth jazz, piano, classical or easy listening. This is best for the dinner hour when guests are likely to talk and share stories over a nice meal without any distractions from horns and screaming guitars that would make it difficult to hear other people on your guest list speak during conversation time.
Your DJ understands how important background music can play in setting an ambience, so they'll take care not to play anything too loud while you're eating because then you wouldn't be able of hearing what others have been saying all night long!
Special dances
The DJ will introduce your First Dance, wedding party dance, bride-father and groom-mother dances with the accompanying song you choose. They'll have some fun music for when it's not appropriate to play a slow love ballad or something more traditional like "Forever." For example, they could start by playing upbeat songs so that hungry people don't get too sleepy as time goes on!
As a newlywed couple, one of the things you look forward to most at your wedding reception is getting on the dance floor for that first time. Of course, it's when they will introduce you and play the song by default. Still, if there are other dances too, such as bride and father or groom with mother, it might be best to find out how long each will last beforehand, so there aren't any awkward moments where everyone moves back into their seats prematurely.
Asking about these details ahead of time can also reduce stress levels because having an idea beforehand makes planning easier while still leaving room for spontaneity should anything come up later down in line.
Dancing
You'll provide a list of your favourite dance songs to your DJ, and he'll mix them in a way that flows well and gets people on the dance floor. Typically, older music will be played first while parents are still feeling up for it! Then as time goes by, more upbeat newer tunes will replace oldies but goodies until there's little left from what was once considered cool or hip. Consider all of your guests when choosing requests – they're not just picking music for 3-4 friends; everyone should feel welcome at any party so we can have success together!
The DJ is the most important person at your event. You wouldn't want to be dancing and enjoying yourself only for a song that you're not feeling, come on, or worse yet, have any of them skip! The DJ will take care of all this by providing us with their playlist beforehand to know what songs they'll play throughout the night. A professional always take precautions like these when it comes to handling something as grand as our music selection to ensure everything goes smoothly from beginning to end with no missing tracks or skipping tunes here!
To choose the right music for your wedding, knowing what people will be it is important. For example, if you are having a kid-friendly event, consider whether young children or older adults may attend and make sure that the DJ has some songs appropriate for each group in mind!
Bouquet/Garter
Your DJ will oversee the bouquet and garter tosses, each with its song of your choosing. Remember that music is one way to bring all these people together who have come from different parties or areas for this special occasion. And you want songs that will add excitement!
Final song
Many couples want to pick the last song of the evening in advance, and your DJ will time the last few minutes of the wedding with that special song at just the right time. Of course, there may be calls for "One more!" But if you've chosen a specific final tune, it is guaranteed to end up being played as well!
The best wedding DJ will make sure you and your guests have a good time at the reception. However, wedding receptions are not all the same, so it is important to find someone who knows what they're doing before booking them for yours.
DJ's Responsibilities
Wedding DJs are key to your success on the big day. You want a DJ who will work with you and give professional tips on what time is best for certain events, such as when guests should arrive or leave. In addition, a great DJ can make sure that everyone has fun at your wedding by playing music they enjoy, so there's never any awkward silence!
Attire
The DJ should be wearing formal attire. The outfit you wear as a professional DJ service is very important because it will represent your company and the type of work. Whether this means suits or dress clothes for those who want to look more casual, all outfits must abide by certain guidelines like being neat and pressed with no visible stains on them at any point in time during their shift. Additionally, if someone chooses to use an even trade program, some companies may require shirts from their partner brands that can include logos, so make sure you know before agreeing!
Back-Up Gear
Planning and being prepared are important qualities of a professional DJ. Murphy's Law states, "if anything can go wrong, it will." So be sure to have backup gear for key equipment like microphones, laptops, or speakers if something goes awry at your event. Professional DJs always pack an extra speaker system, laptop adapter cable with appropriate power cables as well as more than one microphone, so they're ready should the need arise!
Professionalism
With the DJ, it's important to know what their position is. They are there for you and doing a job during your wedding reception that they've been hired for – not as another guest who has come in with mixed intentions of being helpful but also looking out more so for themselves. Make sure when picking them up or finding one by other means that he knows his boundaries and responsibilities, such as making announcements about coming up next on the schedule at times suitable within reason.
Music
Choosing the right songs for special dances, introductions, professionals, and recessionals is crucial to making your event perfect. There are so many versions of a song from various artists covering these titles in today's day and age, but you have specific preferences! So make sure that when choosing music with your DJ or band, they can get access to whichever version you prefer. Otherwise, it may be too late before people start noticing how different things sound at certain moments during their wedding reception experience, which could lead to embarrassment on behalf of both yourself as well as those around you who know what should've been played in its place.
Communication
After your DJ got paid, they disappeared! However, they should be in communication with you leading up to the wedding. If any questions or concerns about them showing up on their end, ask and make sure that both parties have signed a contract for services rendered. It is also possible that an amateur service will not show when it comes time for your event because small businesses might go out of business before then; Dream House Productions has stepped in to help those who were left without a DJ at all last minute but make sign contracts beforehand if you want peace of mind from start to finish.
Contract
Make sure the service you pay for is delivered. The DJ company should provide what was promised, not charge extra and then disappoint with a lesser package than they agreed to give in your contract. You might be busy on that day of celebration but if it's important enough – take time out to check whether or not everything matches up! For example, say there are ten uplights in agreement, but when you look at them all, only six lights work? Don't let this go unnoticed just because it doesn't seem like much- always ask about refunds if things don't match up as expected!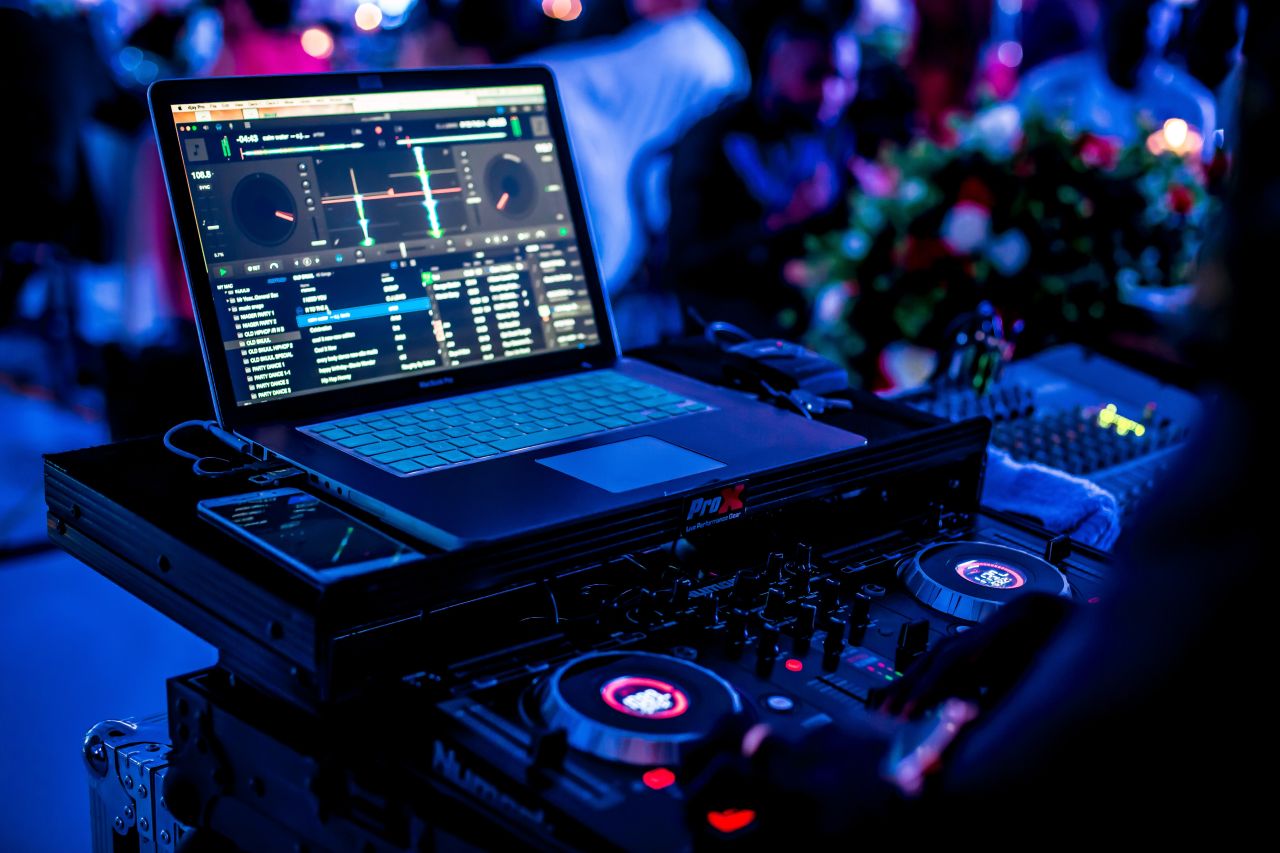 What Else Should I Expect From My Wedding DJ?
Experience
DJ gear and capabilities are some things you need to consider when looking for your Wedding DJ. But, let's be serious – if you took the same DJ equipment (good or bad quality) and had three different wedding DJs play music at the same venue as a guest, then each event would have drastically different results. Not every wedding is created equally, nor do they deserve equal rates from their guests because we all know that not everyone has an unlimited budget!
It can be difficult to know when it's time to leave a wedding. You might feel obligated or uncomfortable, but you also don't want the newlyweds' first dance and cake cutting ceremony ruined by your absence! The best way of determining if you should stay is gauging how much fun everyone else seems to be having. If there are audible groans in response from guests after every song that plays-or they've stopped dancing altogether-you may want to consider leaving!
Now, close your eyes and picture that perfect wedding DJ. They only make announcements when necessary (no talking between every song), and the dance floor is energized the entire time. This DJ even had people up dancing before dinner or during course changes? The difference between a trained professional versus an amateur can be seen at any event they do – this isn't just about gear or years djing either- I know DJs who are still doing the same stupid cheesy DJ stick for over 20 years!
Master of Ceremony – Wedding MC
A polished professional wedding entertainer knows that there is a balance between great music selections that fit their couple's interests and being an excellent MC. A great DJ/MC will coordinate details to keep the flow of your event running smoothly, so you don't have any last-minute surprises on your big day! With 125 people in attendance, it can be hard for everyone to get together at practice sessions- luckily, this fabulous party planner has got you covered with all they need for success behind the mic as well as coordinating food and beverage service throughout.
If you want to have an amazing wedding, it's worth the investment of a professional DJ/MC. Your guests will be entertained and focused on key moments that are staged for maximum emotional impact as your wedding DJ plays various genres throughout the evening. Think about spending more than just $900-$1200 in this area if you want a memorable event!
These wedding DJ qualities are just the tip of the iceberg because every potential wedding gig will always be unique, but they're a great place to start if you want to build your reputation as a professional. Suppose you're serious about doing it.
In short, though, remember that while entertainment is mostly what people expect from their DJs and not instructions on how well they dance at weddings (though I've seen both), these tips can help us become better professionals by listening first before we make any assumptions based off our own preferences for music or styles of dancing which might differ greatly from someone else's preference in either one.
With the help of a true DJ professional, your entertainment will likely be one less stress-inducing part to worry about when planning for that big celebration. Everything from cocktail and dinner music to your special songs is included in their online workbooks, letting you fill in personal preferences easily. With interactive access to his entire song list on hand as well so it's easy picking out favourite dance tunes!