Your wedding day is a day in your life that you'll want to remember forever—and you will. You'll remember the details, the feeling of your post "I do" kiss, and even a couple of songs that you broke it down to on the dance floor. But the best way to make sure your wedding memories are captured and recorded for a lifetime is through the photos that you take on the big day.
You'll have the urge to tell your photographer to snap photos of everything at every second, and, while that sounds like a good idea, it's better to come to the table before your wedding with an organized list of must-have photos. The kind of photos that represent the key moments of the wedding and the people who filled the day with endless love, support, and excitement as they stood by your side and danced with you on the dance floor.
Besides the group photos of you and your new spouse, the bridal party, and the guests, there's a long list of other detail shots you'll want to be captured. There are so many small and intricate elements that you'll want your photographer to prioritize shooting, like your invitations, welcome bags, and another décor. You'll not only want these to preserve the memory of those special details but, as the bride, you'll find yourself floating with nerves and excitement—you might very well miss the stunning centrepieces and pulled-together place settings that you spent so many hours gruelling over on Pinterest. It's those special components that you'll be able to look back on and appreciate having in your wedding album.
So if you're wondering what must-have photos to put on your shot list, we have you covered. We've flipped through countless real wedding albums and broke down the key moments of the wedding to bring you a list of 50 photos you should have your photographer capture. This way, for years to come after your wedding, you can sit back with your partner, relax, and relive the magic of the best day of your lives.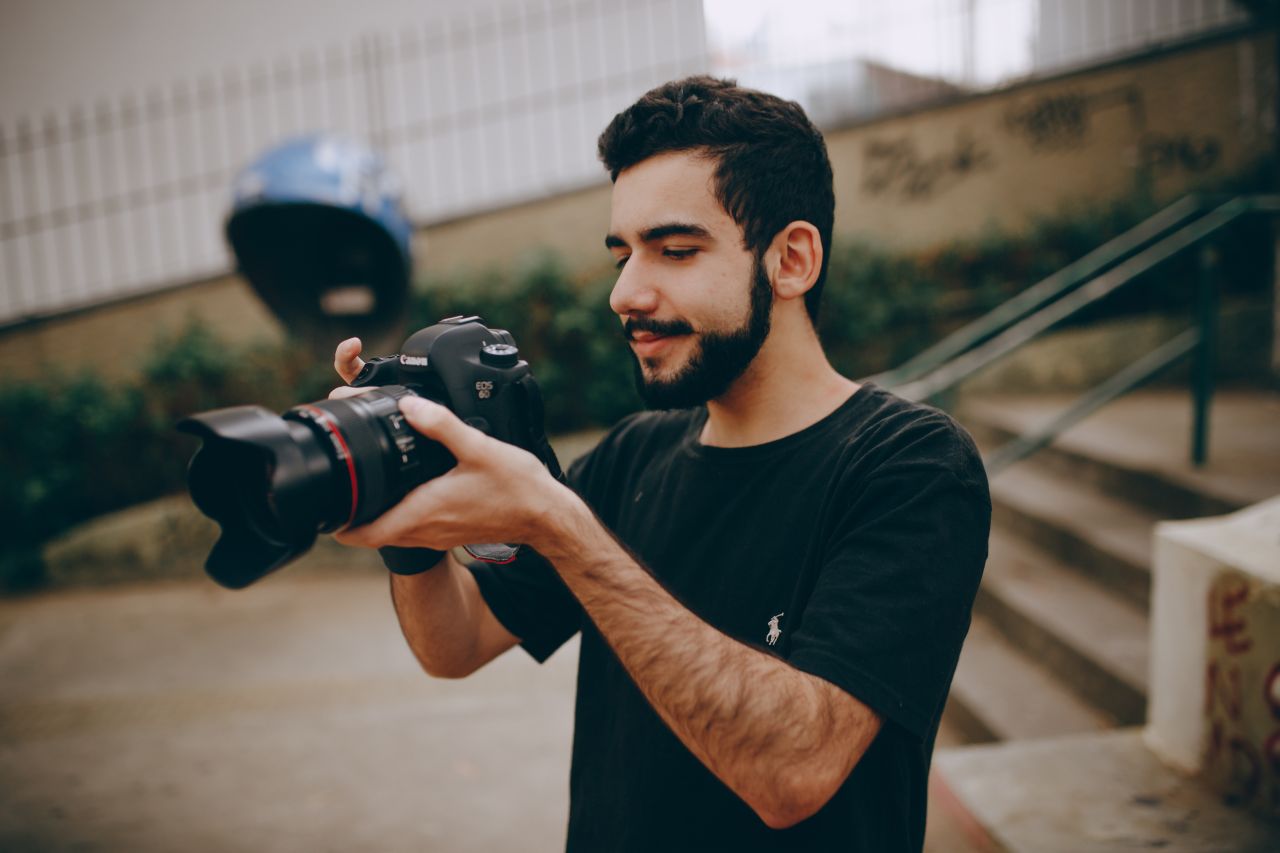 Must-Have Wedding Photos
The Invitation Suite
Some photographers shoot the invitation suite on the wedding day, while others do it afterwards in a studio. Talk to your photographer about what you're looking for in this photo moment and be direct about whether or not you want extra details (like these flowers) in the shot.
The Beauty Moment
Invite your photographer to the bridal suite to capture the beautiful moments, like actress Carlson Young did to get a shot of her pretty braid. Give them a timeline before the big day, and don't forget to include your partner's getting ready moments as well!
The Accessories
You spend time handpicking your wedding day accessories and making sure they're special, so be sure to capture that. And if you're wearing something old, new, borrowed, and blue get a shot of everything together!
The Getting Ready Moments
These photos are effortlessly casual and make for the most fun photo ops. Before all the glitz and glamour of the dresses and jewellery, get some fun snapshots of the day in cute matching pyjamas or robs to have some more casual fun photos to enjoy!
Personality pic
Sometimes wedding photos can seem very formal, make sure your personality shines through as well! Don't miss an opportunity to be silly and to have photos taken that capture the rollercoaster of emotions a wedding day consists of. Seriously, look how happy these two look!
Bouquet
We love florals! Make sure your beautiful bouquet is captured in all its glory! It is also a great piece to use in detail, dress, and ring shots!
Invitation suite
You likely will save a few extra invitations, but we think it is still worth the photograph! We think invite suite photos tell the story of the day, so we love to incorporate them into Wedding Album designs.
Generational photo
If you are lucky enough to have parents and grandparents celebrate your special day with you, do not miss the opportunity for a generational photo. We love this up-close photo showing off three generations of happily married ladies!
Shoes
This isn't a must-have for everyone, but if your shoes are this pretty, you may want it captured!
Individual bridal party shots
Don't forget to take individual shots with the members of your bridal party! These images will be so meaningful since oftentimes bridesmaids and groomsman don't know each other. They love you so much and will cherish a solo picture to remember your special day! We love the idea of printing these out and including them in thank you notes!
The reception space (empty)
While of course, you are excited to have your reception space filled with your favourite people, make sure you have some shots of it empty so you can truly appreciate and remember the details!
Cake
Before everyone digs make sure, a photo is snapped of your cake in picture-perfect condition!
Centrepieces
You spent so much time picking out all the small details, make sure your photographer snaps a photo so you can remember every last minute that went into planning the best day ever!
Rings
Ring detail shots are some of our favourites! This is another image that will look amazing in your Wedding Album.
Confetti or other fun exits
How amazing is this shot? Don't be shy to throw a little confetti, as you can see, and it's worth it!
Groom portrait
The ladies seem to get most of the attention on the big day, but the groom is equally as important. Don't forget to get a groom portrait so you can remember how handsome he looked on your most special day!
The Veil
This little detail deserves photo evidence that it was there and it was beautiful. Most brides opt to take it off for the reception and remainder of the evening so make sure you have a shot so you can remember its elegance.
The little ones
Portraits with the flower girl and ring bearers are timeless. They are also the best photos to look back on when that little one is grown up and planning a wedding of their own!
Favours or welcome bags
If you got creative on your welcome gifts or favours, make sure it is photographed. We love these custom koozies!
Bride and Groom gifts and letters
If you plan to gift your other half the morning of the wedding, wait until your photographer arrives! There is such an amazing photo op for your photographer as you read the sweet letter or open the sentimental gift!
Escort cards
This is a detail that often gets looked over, but if you have an escort table as gorgeous as this one, you are going to want to remember it!
Decor and signage
As personalizing the wedding day has become more and more important, these details certainly are a big part of what makes your wedding so uniquely yours and its fun to see what you had adorned the room as styles change year to year.
Hair and makeup shots
Before you dance the night away and sweat your makeup off and your hair falls, get some nice images of the details! It's also really nice to share these with the vendors so they can use them for their portfolios.
The Ceremony
Guests streaming into the site
Ushers escorting guests to their seats
Ushers escorting moms to their seats (Christian wedding)
Close-up of groom's adorably nervous mug waiting for his other half
Bridesmaids and groomsmen walking down the aisle
Flower girl and/or ring bearer entering
Honour attendant walking down the aisle
Grandparents walking down the aisle (Jewish wedding)
Wedding party waiting at the altar
Groom walking down the aisle
Bride and Dad/escort/parents (Jewish wedding) walking down the aisle
Close-up of the bride just before she makes her entrance
Bride and groom at the altar
Altar or canopy from the back during the ceremony
Wide shot of the audience during the ceremony, from the bride and groom's point of view
Faces of bride and groom as they exchange vows
Close-up of bride's and groom's hands as they exchange rings
The kiss
Bride and groom proceeding up the aisle, guests' smiling faces at their sides
Bride and groom outside ceremony site
Congrats shots: bride and groom hugging, laughing, and crying with good friends and family
Bride and groom leaving the ceremony site
Bride and groom in limo backseat
Before the Reception (During the Cocktail Hour)
Note: You can also take these before the ceremony.
Bride and groom together
Bride with her happy, proud parents and/or stepparents
Bride with her entire immediate family
Groom with his happy, proud parents and/or stepparents
Groom with his entire immediate family
Bride and groom with all parents
Bride and groom with immediate family members from both sides
Bride and groom with groomsmen
Bride and groom with bridesmaids
Bride and groom with the whole wedding party
The Reception
Shot from outside reception site (to set the tone)
Reception details such as place cards, guest book, centrepieces, decorations, table settings, favours table, and champagne glasses
Bride and groom arriving (make it dramatic — their faces through the dark limo windows, the two lovebirds atop a staircase or pushing through a curtain)
Receiving line moments
Bride and groom at the head table
Parents' table
Guests' tables
Close-up of friends and family making toasts
Bride and groom sipping champagne
Bride's and groom's parents whispering to each other during dinner
Bride and groom chatting up the guests
Bride and groom's first dance (maybe with slow shutter speed, so the movement blurs the image a little)
Parents dancing
Bride and Dad dancing
Groom and Mom dancing
Wedding party dancing
Grandparents dancing
Kids playing or dancing
Musicians or DJ doing their thing
Guests going nuts on the dance floor (again, slow shutter speed could be effective)
Bride laughing with bridesmaids
Cake table
Bride and groom cutting the cake
Bride and groom feeding each other cake
Dessert table
Bouquet toss (perhaps a vertical shot from in front of the bride)
Tossing and catching of the garter
Bride and groom leaving, waving from getaway car's backseat
The rear of car departing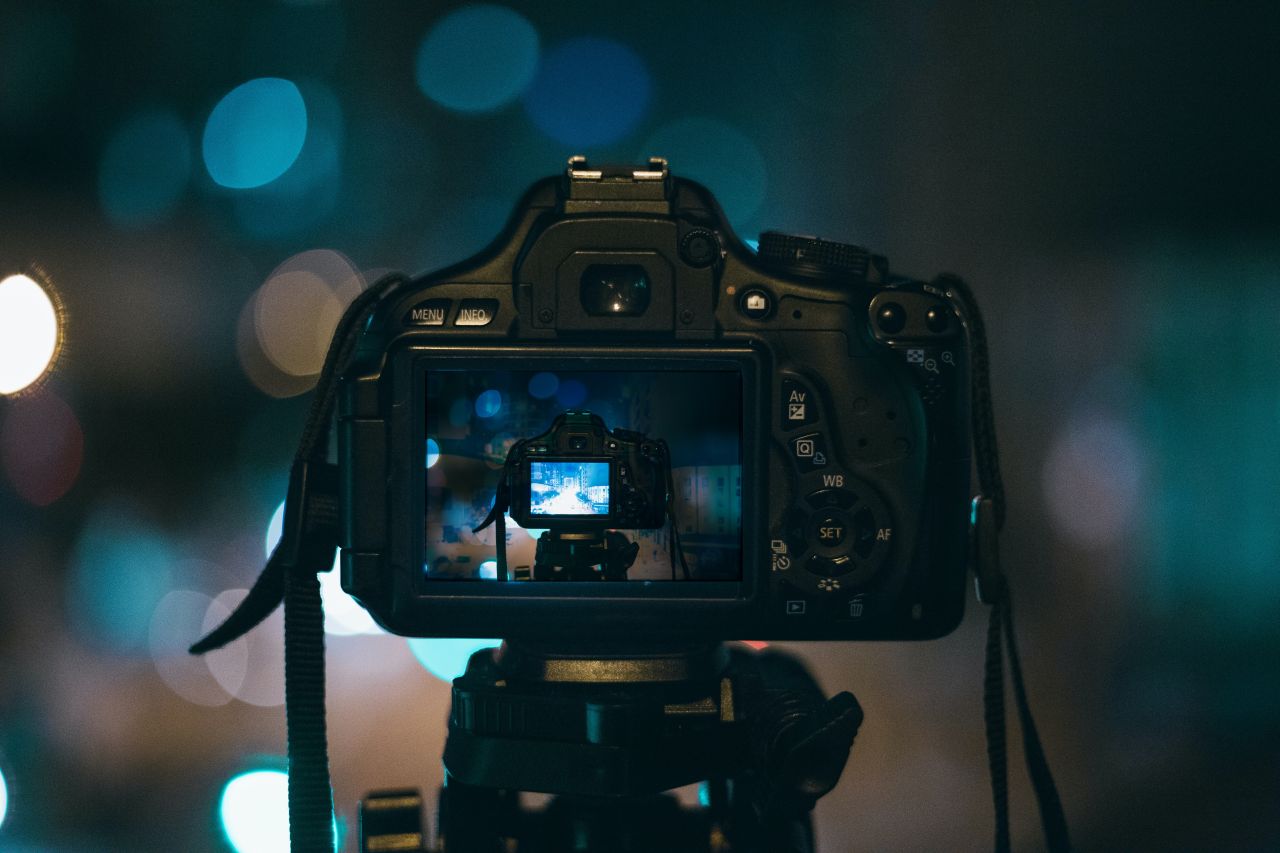 Tips for Amateur Wedding Photographers
Create a 'Shot List'
One of the most helpful tips I've been given about Wedding Photography is to get the couple to think ahead about the shots that they'd like you to capture on the day and compile a list so that you can check them off. This is particularly helpful in the family shots. There's nothing worse than getting the photos back and realizing you didn't photograph the happy couple with grandma!
Wedding Photography Family Photo Coordinator
I find the family photo part of the day can be quite stressful. People are going everywhere, you're unaware of the different family dynamics at play, and people are in a 'festive spirit' (and have often been drinking a few spirits) to the point where it can be quite chaotic. Get the couple to nominate a family member (or one for each side of the family) who can be the 'director' of the shoot. They can round everyone up, help get them in the shot and keep things moving so that the couple can get back to the party.
Scout the Location
Visit the locations of the different places that you'll be shooting before the big day. While I'm sure most Pros don't do this – I find it helpful to know where we're going, have an idea of a few positions for shots and to know how the light might come into play. On one or two weddings, I even visited locations with the couples and took a few test shots (these made nice 'engagement photos').
In Wedding Photography Preparation is Key
So much can go wrong on the day – so you need to be well prepared. Have a backup plan (in case of bad weather), have batteries charged, memory cards blank, think about routes and time to get to places and get an itinerary of the full day, so you know what's happening next. If you can, attend the rehearsal of the ceremony where you'll gather a lot of great information about possible positions to shoot from, the lighting, the order of the ceremony etc.
Set expectations with the couple
Show them your work/style. Find out what they want to achieve, how many shots they want, what key things they want to be recorded, how the shots will be used (print etc.). If you're charging them for the event, make sure you have the agreement of price in place upfront.
Turn off the sound on your camera
Beeps during speeches, the kiss and vows don't add to the event. Switch off sound beforehand and keep it off.
Shoot the small details
Photograph rings, backs of dresses, shoes, flowers, table settings, menus etc. – this help give the end album an extra dimension. Flick through a wedding magazine in the newsstand for a little inspiration.
Use Two Cameras
Beg, borrow, hire or steal an extra camera for the day – set it up with a different lens. I try to shoot with one wide-angle lens (great for candid shots and in tight spaces (particularly before the ceremony in the preparation stage of the day) and one longer lens (it can be handy to have something as large as 200mm if you can get your hands on one – I use a 70-200mm).
Consider a Second Wedding Photographer
Having a second backup photographer can be a great strategy. It means less moving around during ceremony and speeches, allows for one to capture the formal shots and the other to get candid shots. It also takes a little pressure off you being 'the one' to have to get every shot!
Be Bold but Not Obtrusive
Timidity won't get you 'the shot' – sometimes you need to be bold to capture a moment. However, timing is everything and thinking ahead to get in the right position for key moments are important so as not to disrupt the event. In a ceremony, I try to move around at least 4-5 times but try to time this to coincide with songs, sermons or longer readings. During the formal shots be bold, know what you want and ask for it from the couple and their party. You're driving the show at this point of the day and need to keep things moving.
Learn how to Use Diffused Light
The ability to bounce a flash or to diffuse it is key. You'll find that in many churches that light is very low. If you're allowed to use a flash (and some churches don't allow it) think about whether bouncing the flash will work (remember if you bounce off a coloured surface, it will add a coloured cast to the picture) or whether you might want to buy a flash diffuser to soften the light. If you can't use a flash, you'll need to either use a fast lens at wide apertures and/or bump up the ISO. A lens with image stabilization might also help. Learn more about Using Flash Diffusers and Reflectors.
Shoot in RAW
I know that many readers feel that they don't have the time for shooting in RAW (due to extra processing). Still, a wedding is one time that it can be particularly useful as it gives so much more flexibility to manipulate shots after taking them. Weddings can present photographers with tricky lighting, which result in the need to manipulate exposure and white balance after the fact – RAW will help with this considerably.
Display Your Shots at the Reception
One of the great things about digital photography is the immediacy of it as a medium. One of the fun things I've seen more and more photographers doing recently is taking a computer to the reception, uploading shots taken earlier in the day and letting them rotate as a slideshow during the evening. This adds a fun element to the night.
Consider Your Backgrounds
One of the challenges of weddings is that there are often people going everywhere – including the backgrounds of your shots. Particularly with the scope of the formal shot out the area where they'll be taken ahead of time looking for good backgrounds. Ideally, you'll be wanting uncluttered areas and shaded spots out of direct sunlight where there's unlikely to be a wandering great aunt wander into the back of the shot. Read more on getting backgrounds right.
Don't Discard Your 'Mistakes'.
The temptation with digital is to check images as you go and to delete those that don't work immediately. The problem with this is that you might just be getting rid of some of the more interesting and useable images. Keep in mind that images can be cropped or manipulated later to give you some more arty/abstract looking shots that can add real interest to the end album.
Change Your Perspective
Get a little creative with your shots. While the majority of the images in the end album will probably be fairly 'normal' or formal poses – make sure you mix things up a little by taking shots from down low, up high, at wide angles etc.
Wedding Group Shots
One thing that I've done at every wedding that I've photographed is an attempt to photograph everyone who is in attendance in the one-shot. The way I've done this is to arrange for a place that I can get up high above everyone straight after the ceremony. This might mean getting a tall ladder, using a balcony or even climbing on a roof. The beauty of getting up high is that you get everyone's face in it and can fit a lot of people in the one-shot. The key is to be able to get everyone to the place you want them to stand quickly and to be ready to get the shot without having everyone stand around for too long. I found the best way to get everyone to the spot is to get the bride and groom there and to have a couple of helpers to herd everyone in that direction. Read more on how to take Group Photos.
Fill Flash
When shooting outside after a ceremony or during the posed shots, you'll probably want to keep your flash attached to give a little fill-in flash. I tend to dial it back a little (a stop or two) so that shots are not blown out – but particularly in backlit or midday shooting conditions where there can be a lot of shadows, fill-in flash is a must. Read more about using Fill Flash.
Continuous Shooting Mode
Having the ability to shoot a lot of images fast is very handy on a wedding day, so switch your camera to continuous shooting mode and use it. Sometimes it's the shot you take a second after the formal or posed shot when everyone is relaxing that captures the moment!
Expect the Unexpected
One more piece of advice that someone gave me on my wedding day. 'Things will Go Wrong – But They Can be the Best Parts of the Day'. In every wedding that I've participated in something tends to go wrong with the day. The best man can't find the ring, the rain pours down just as the ceremony ends, the groom forgets to do up his fly, the flower girl decides to sit down in the middle of the aisle, or the bride can't remember her vows….
These moments can feel a little panicky at the time – but it's these moments that can make a day and give the bride and groom memories. Attempt to capture them, and you could end up with some fun images that sum up the day well.
Weddings are about celebrating – they should be fun. The more fun you have as the photographer, the more relaxed those you are photographing will be. Perhaps the best way to loosen people up is to smile as the photographer (warning: I always come home from photographing weddings with sore jaws and cheeks because of my smiling strategy).
Shooting your first wedding is nerve-wracking. Proper preparation can both calm those nerves and help you get enough shots to fill an entire wedding album.
Use a list to become a real expert in wedding photography.