Instagram is one of the most popular social networks worldwide, especially among young adults. 
The photo-sharing app was born in 2010, purchased by Facebook in 2012, and has grown to over a billion users who log into their accounts every day.
Although the app began as a place for users to share their photographs, brands quickly learned that it was a platform that could be used to market effectively. 
Today, there are over 25 million business profiles on Instagram. If you're thinking of promoting your business on Instagram, here are a few statistics according to Hootsuite:
80 per cent of users follow at least one brand

60 per cent of users have discovered a product on the platform

75 per cent of users take an action like visiting a brand's website after looking at a brand's post
All this is to say that Instagram means business!
We know that a fashion photographer clicks pictures at fashion shoots, edits, and fine-tunes those pictures.
His responsibilities generally do not involve directing the photoshoot, but he uses his eye for design and lighting knowledge. 
If you are looking for success as a fashion photographer, Instagram is the way to go for you. 
You must effectively leverage a powerful and versatile social media platform like Instagram to promote your fashion photography. 
Instagram is an incredibly effective way of showcasing your most recent work, keeping all your followers updated, attracting collaborators, grabbing the attention of potential clients, and impressing new clients. 
However, you cannot win the trust of your followers overnight. Moreover, it takes some time to establish a loyal following.
As per Forbes.com, fashion is supposed to be a continuous form of art, and it is bound to get transformed into new reiterations, again and again, every year and every season. 
A great way of evaluating a brand's success is to consider its overall sales and its influence on Instagram.  
Instagram has changed a lot in the past year with new algorithms, new content opportunities, stories, and live videos, to name a few features. 
Although Instagram's organic reach isn't as great as it once was a few years ago, the platform can still be a vital component of any photographer's business. 
Instagram Tricks for Fashion Photographers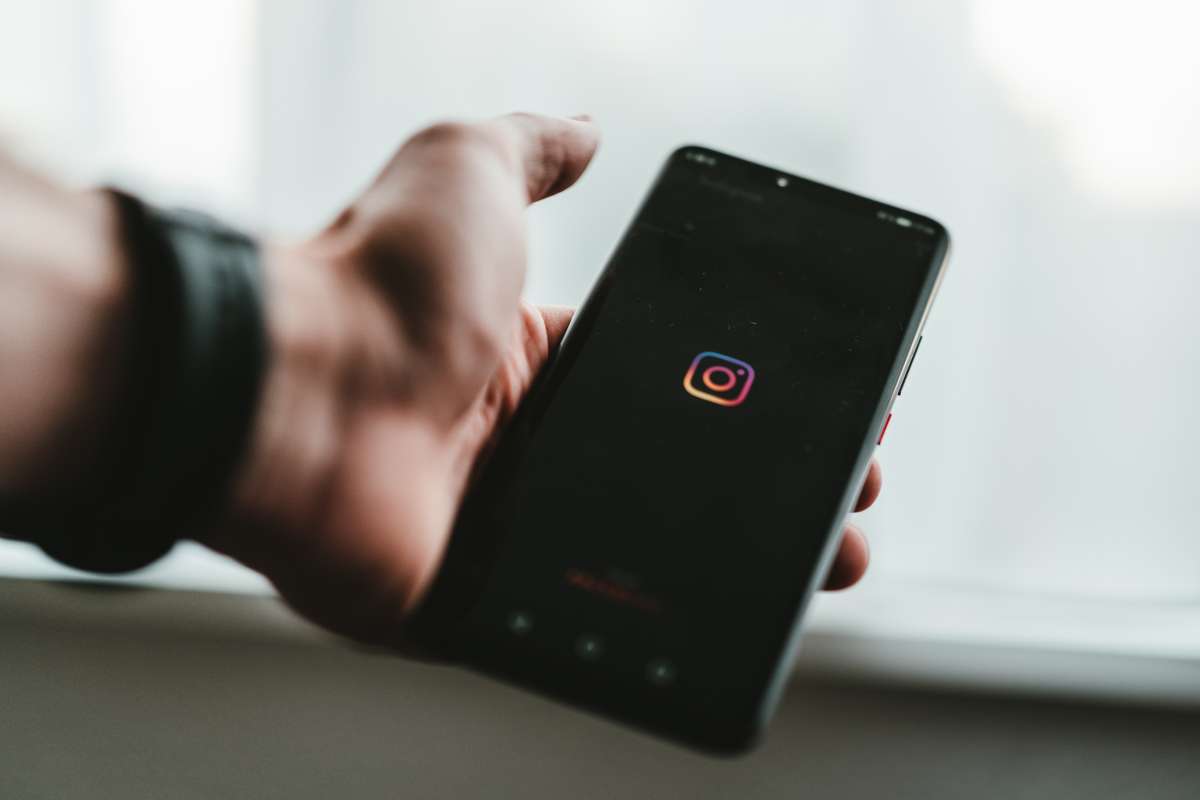 Instagram is regarded as the hub of all things related to the fashion world. 
Instagram helps followers to stay abreast of the latest developments in the world of fashion and to keep up with the latest trends. 
Here are some fantastic Instagram tips for fashion photographers to make their presence felt on Instagram. 
Remember Quality is More Important than Quantity
It is quite natural for a fashion photographer to make sure that his fans and followers do not forget about his work, so he may continuously be posting pictures to maintain a consistent flow. 
But more often than not, your followers are also browsing other accounts, and it is just not necessary for you to keep updating your account at the drop of a hat. 
When you are concentrating solely on frequency, your quality of posts is bound to suffer. Do not ever compromise quality for maintaining quantity. 
It is a good idea to share a stunning post or a mind-blowing picture a day instead of sharing several uninteresting ones.
It's important to post, but if your account doesn't have a significant cult-like following (which some do), posting less frequently with better content is the way to go. 
At least for photographers, you don't need to use Instagram 24/7, just enough to keep people who follow you interested and show them that you produce content with value. 
This is a welcome change for those who believe that they need to use Instagram constantly to do marketing or outreach.
Choose a Good Username
There is no point in overcomplicating issues. Choose a cute username that is short, easy to spell, and certainly makes sense. 
Your objective is to make things easier for everyone to track you. 
People would find it extremely challenging to locate you if your username has no connection with who you actually are and what you precisely do.
Optimize Your Bio
You have 150 characters in your bio to let users know who you are, what your business is about and what is in it for them. 
You can use relevant hashtags in your bio and direct users to your website or sign up for your lead magnet using a clickable URL of your choice.
Plan Content Beforehand 
For Fashion photographers, Instagram shows new trends and hype every day. So, you have to be careful about it if you want to get more followers. 
Planning content in advance will help you avoid repetitive content publishing and result in meaningful content sharing every day.
Ultimately, your audience will be more likely to follow you for recent trends and versatility. 
You can also use a theme for specific days. For example, you can create a hype of "Fashion-Friday", where you will share the best fashion photographs of the week. 
This way, your followers will wait for Friday throughout the week, and you will get noticed by a vast audience as well.
Keep Engaging with Everyone  
You must focus on connecting and interacting with more and more people on social media or tech blogs. 
Explore new users and like their pictures. Everybody is looking forward to reactions. They may visit your profile once they find that you have liked their post. 
If you are in the habit of sharing top quality fashion photographs, everyone will come back to your Instagram account again and again. 
You must know that you may get in touch with a reputed digital marketing company to buy Instagram followers and likes in this context.
Use Narration in Your Pictures
It would help if you focused on building a story behind every picture. Even though it may seem pretty complicated, in reality, it is quite a simple exercise. 
You know that it is not incorrect or unacceptable to use a white background in your fashion photos, but you could explore some other practical and attractive ways of going about it. 
If you want to upgrade your Instagram marketing, you should create more videos instead of photos to generate more engagement and sales. 
Yes, it will take you more time to create videos. But you can cut short the time to minutes with a tool like a video.
Use Props in Your Photography
Props are great for building a fascinating story behind every photo, and they are just suitable for adding depth to a picture. 
Accessories could be a proper technique that is implemented to boost a fashion photography session. 
You could hope to be quite creative with props. If you are doing a photography shoot in the pool, you could use some pool floats or just a sweet drink. 
It would help if you considered using things that are all around you for embellishing your photos. 
Consider Highlighting the Fashion
Instagram photography is all about highlighting the element of fashion. A fashion photographer must focus on giving top priority to the outfit. 
You must pay attention to the way you would like to do the outfit presentation. Once you know how to showcase the gear, you may consider other essential factors such as the background. 
Suppose you wish to highlight pink attire; you may choose a background to bring out the beauty and radiance of the dress. 
You must emphasize an experience that genuinely complements the outfit instead of opting for an appealing backdrop. 
Moreover, as a fashion designer, you must choose a picture to share with other Instagrammers with a lot of care. Your photo must not only be stunning; it must highlight the details of attire. 
The model must be asked to pose so that the entire outfit is in full view of the audience. If you are working with an aspiring model, please comfort her and remember that your photographs will get her into the modelling.
Use the Social Aspect of Social Media
A lot of people forget that social media is a social platform. You need to interact and talk or chat with other people in your niche to achieve your goals. 
While a select few of us can leverage the content we produce and not interact with, Instagram favours people who comment, post to stories, and use the app. 
It doesn't have to be for a long time, just 10-20 minutes a day will suffice, but it can help you out in the long run. 
I've found that commenting on people's photos in your niche and on people who also the comment is a great way to drive interaction and engagement. 
I've also noticed a great way to gain followers is to target hashtags in your niche. These posts tend to be seen more and can help you focus on your target audience. 
Connect with Instagram Influencers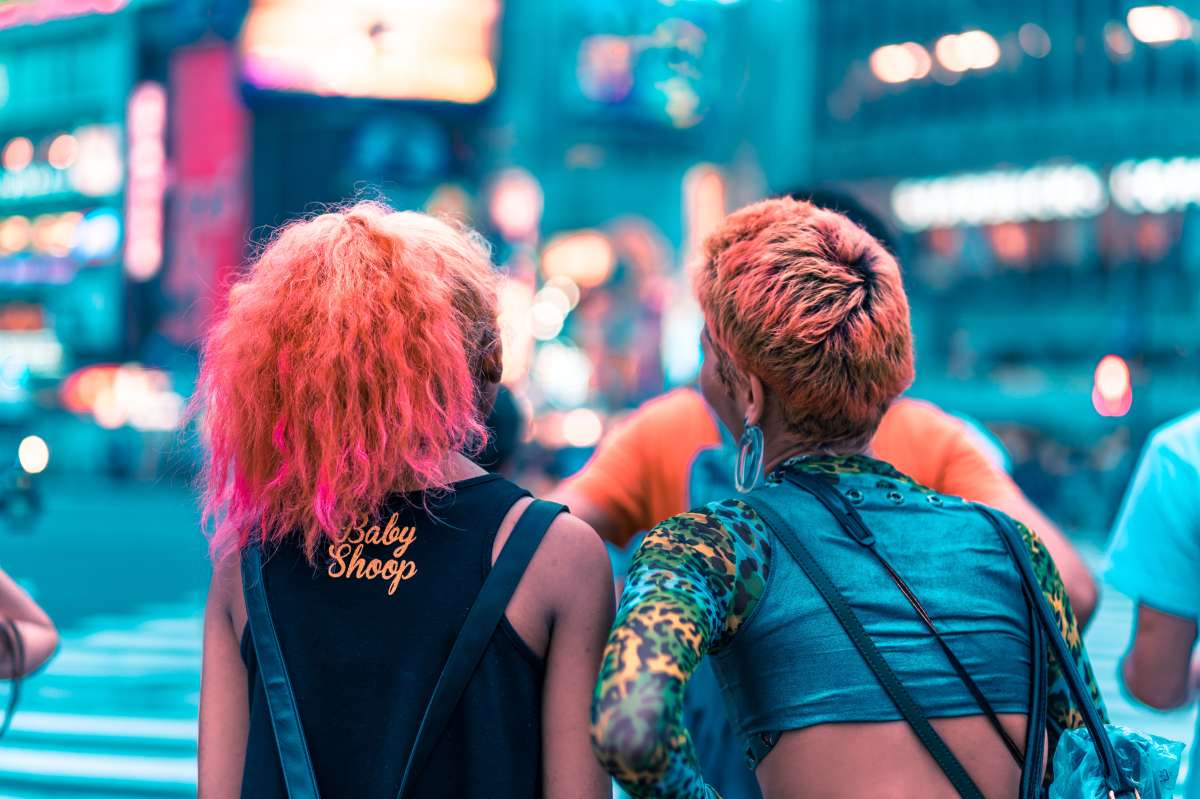 Previously, it was pretty easy to grow your following through likes, comments, and posting regularly. 
Unfortunately, those days seem to be going away as Instagram becomes more commercialized and favours paid, sponsorship-oriented content. 
To get more leverage and exposure, you can reach out to influencers in your niche using the platform. 
Try to form a meaningful relationship with them through a cold email, personal message, or just actively engaging with their content in a significant and positive way. 
Even if you fail to do a shoot or become their best friend, your exposure and engagement will grow due to naturally piggybacking off their devoted followers. 
Accounts that regularly collaborate will grow faster, and having multiple influencers involved through video, stories, and live feeds only accelerates that process.  
Instagram Stories 
It's true that the story craze has hit Instagram! Stories are great for several reasons. 
You can tag and share with brands, businesses, other photographers, and your models to get noticed (with a chance for a re-share). 
You can utilize live videos if you have a larger audience to engage with your followers quickly. 
You can keep yourself relevant by posting great content to your story and ensure that it goes to the top of your fans' pages. 
I've noticed that often, people will engage and interact more with levels than with my actual images. 
For better or for worse, this is an essential part of keeping yourself in the hearts and minds of your fans. 
Photos and videos you post to your stories can also be directly sent through a direct message to followers, a quick way to spread information about an upcoming event or showcase your latest content.  
Use 5:4 Crop Ratio
This tip is an Adobe Photoshop tip for those who want to optimize images for social media. 
During shoots, you can "shoot wide" and then crop down to a 5:4 crop ratio (check the crop ratios at the top of the page in Photoshop or use the editing tools on your phone's photos, VSCO, Preview Apps, etc.) to ensure you have all the parts of the image you want in your Instagram post.
In terms of cropping and what you can do, Instagram users have also got creative with their design and the layout of their feeds, utilizing white space, images that span two panels, and other fun experiments to break the linear square or landscape ratio that can seem to limit creativity at times. 
Experiment with different crops and see what you can come up with. 
Use a Business Profile 
If you want to see the analytics of your Instagram Page, switch to a business profile! 
This feature allows potential clients or customers' access to a direct line to email or call your business through Instagram and shows you audience demographics and the best times of day to post for your profile.
Speaking of profiles, it's also essential to keep your bio exciting and to have a recognizable profile photo for your photography business to ensure that people go to your page and instantly want to follow along. 
Depending on who your audience is, you should tailor your profile to what can provide the most value to your customers while still letting your personality shine through.   
Utilize Other Forms of Content Marketing 
At the end of the day, you should try to socialize on and utilize Instagram as a platform, but you shouldn't worry about the number of followers you have. 4
Instagram is one of many ways to connect with other photographers, models, businesses, and clients. 
If you don't become Instagram famous overnight, you can still become a successful photographer through your website, referrals, connections, friends, or family. 
Those are just a few avenues to help grow your photography career or help maximize your hobby.
Scope Out the Competition
If your competitors are on Instagram, spend some time to see what they are posting and what seems to be working for their brand. 
You'll want to pay particular attention to the kinds of posts they are using. For example, are videos working well for them or are image carousels? 
Do they combine images and videos into a single carousel post to give their followers a look behind the curtain? Are they creating very engaging Stories?
Take note of all of this, and then ask yourself what you can do to improve upon it or what would be unique to your own brand. 
Also, note the hashtags that your competitors are using, how often they are posting and how quickly their follower count seems to be growing.
If you notice that there are things that your competitors aren't taking advantage of, see if you can use this to your advantage.
You can also see who follows your competitors and then engage with those people. You will want to make sure that you're doing it in a natural, non-spammy way. 
When you begin to follow new accounts, Instagram will recommend new accounts for you to follow. 
Explore these accounts and see if they would be good fits for your product or service, and then begin engaging with them as well.
Types of Instagram Posts
Though Instagram originally began as an image sharing platform, users can now also share video content, image carousels and Stories. 
While images are still the most common type of post, experimenting with other kinds of content can be a great way to see what your audience engages with the most.
Image Sizes
There are three image sizes that you can utilize on Instagram. By default, images are cropped to a 1080px by 1080px square. 
However, you can choose to use a horizontal or portrait orientation. When you're considering images for your Instagram gallery, keep these orientations in mind:
A square image is cropped to 1080px in width by 1080px in height

A vertical image will be cropped to 1080px in width by 1350px in height

A horizontal image will be cropped to 1080px in width by 566px in height
Video Specs
As with images, Instagram supports three types of in-feed video sizes. You can upload square videos, horizontal or vertical. 
Square videos require a minimum resolution of 600 x 600px. Landscape videos need to be 600 x 315px at a minimum, and vertical videos need to be 600 x 750px minimum. 
The maximum video length for in-feed videos is 60 seconds, and Instagram recommends a .mp4 or .mov file type.
Carousel Specs
A carousel allows you to upload between two and ten pieces of content in the same post. 
This format is a great way to share an image with behind-the-scenes content, show a step-by-step guide, or showcase more related content.
Pictures and videos in a carousel will all be cropped to a square, so be aware of your compositions when using this format!
Stories
Instagram Stories are photos and videos that appear at the top of the home screen and disappear after 24 hours. 
The content shared in Stories won't appear in your followers' feeds or on your profile grid. 
Their ephemeral nature makes them a great way to showcase a more casual and real-life side to your business.
To view someone's story, either tap on their profile photo from the top of the home screen or their profile. 
The report will then appear full-screen, and you will be able to see all the pictures and videos they have shared within the past 24 hours. 
Some users can also choose to highlight some of their stories on their profiles.
Instagram Live
Like Facebook, Instagram has a live video function via Stories that allows you to stream real-time video. 
Live videos are great to do Q&As with your followers, to give glimpses of real-time events, or to do a reveal in your business! 
To start a live video, open the Instagram camera, swipe to the Live setting, and click Go Live.
Your followers on the app will receive a notification when you go the life and join your conversation by using the built-in chat feature. 
Followers who don't join in on your live broadcast will be able to watch it for 24 hours afterwards and will be able to access the video at the top of the home screen along with other Stories.
IGTV
Instagram TV is Instagram's newest offering and is available to watch either in the Instagram App or the IGTV app. 
This is where creators can upload pre-recorded long-form vertical video. To create for IGTV, you will need to download the IGTV app, create a channel, and upload your content. 
Videos can run up to 10 minutes for non-verified accounts and up to an hour if your account is verified. 
Right now, IGTV content is only available via the apps and cannot be accessed via desktop.
What to Post to Instagram
As a creative business owner, you have the advantage of being able to create and share original content that shows off your unique brand and experience. 
As we discussed in our social media strategy article, changing the kinds of posts you share can help keep your audience engaged. 
Here are some popular types of content to inspire you:
Behind-the-scenes images

Actionable tips or ideas

Client stories or testimonials

Posts that promote a cause

Inspiring or motivational quotes

Beautiful landscapes

Humorous images or videos

Timely shots or news-related content

Ask questions

Offers, promotions or giveaways
Conclusion
Every fashion photographer must treat Instagram as a platform to extend its brand identity. 
Instagram is an excellent way of reaching millions of people with high-quality specimens of your work. 
Showcase your best work on Instagram and win the trust and hearts of millions across the globe. Instagram is the gateway to a successful career as a fashion photographer!