Having a wedding that everyone remembers happily is a common fantasy, but few people look forward to the financial stress that comes following. The ideal option is to carefully examine all of the costs associated with a wedding and discover practical, thrifty methods to reduce the price without compromising the experience or the memories it creates. Need help planning your wedding? Check out our list of Wedding Event Planners here.
Preparing a wedding budget is a difficult task. In terms of scale and budget, your wedding is likely to be the single largest event you've ever organised. Budgeting is adding up your funds, keeping a comprehensive spreadsheet to ensure you don't go over while planning, anticipating charges you didn't anticipate, and making significant sacrifices if you go over. We realise it's not easy, but if you put in the effort today, you'll be rewarded with a life of bliss in the future (wedding-debt free). Here is a step-by-step guide to creating a workable wedding spending plan.
Wedding Budget Breakdown
Read on for a breakdown of how much money should be set aside for certain wedding-related costs.
50% Percent: Rental, Catering and Venue Costs
The largest chunk of your wedding costs will go into the big-ticket goods like the venue, catering, and other rentals like plates, silverware, and centrepieces. The cost of the wedding cake is often factored in by some couples.
12% Percent: Photography and Videography
At the very least, allocate 12 percent of your total wedding budget to include professional photography and videography. Remember that you'll always cherish these wedding mementoes. You'll have to fork up cash for the photographers' and videographer's time in addition to the finished goods.
9% Percent: Hair, Attire and Makeup
Be sure to earmark at least 9% of your budget for your attire. Of course, this percentage should also include the dress and tuxedo rental cost, along with shoes and any accessories, such as jewellery or cufflinks. You will want to lump in the cost of your hair and makeup, too.
8% Percent: Decor
Spend 8% on embellishing the venue for the ceremony and the party that follows. We provide a wide variety of floral arrangements, as well as customised lighting and decorations to complement your bouquets.
7% Percent: Entertainment
The cost of hiring musicians or a DJ might vary widely depending on the kind of entertainment you're interested in. Determine how much money you'll need to set aside for this aspect of the wedding by doing some preliminary research. If you're doing the maths, we'd say 7 percent of your total should go towards the sound system.
3% Percent: Wedding Planner
The assistance of a professional wedding planner may be invaluable when organising the details of your big day. After all, when experts are in charge of organising the event, you can relax knowing that everything will go off without a hitch. To pay for a wedding planner, set aside three percent of your overall budget.
2% Percent: Stationery 
The stationery for your wedding is an important part of the big day. Your guests' first glances of your wedding will be on the save-the-date cards and formal invites you send them. Programs, menus, thank you cards, and other stationery items are all included in this allotted sum. Allocate two percent of your total wedding spending for invitations and programmes.
2% Percent: Officiant 
The cost of an officiant to perform a lawful marriage ceremony average around 2% of the total cost.
2% Percent: Transportation
To make sure their guests arrive on time and at the correct location, many couples choose to employ transportation services. One option is to arrange for a bus or shuttle to transport guests between the hotels. While some couples choose to just drive away in their own cars after the ceremony, others prefer to rent a limousine for the wedding party. Allocate a minimum of 2% of your total wedding budget to transportation costs.
2% Percent: Wedding Bands
Someone among you may be wearing a beautiful engagement ring, but don't overlook the need for wedding rings. You should set aside around 2% of your total budget for the rings, since you will be wearing them every day for the rest of your life.
2% Percent: Goodies for Guests
Favours and presents for guests that helped make your wedding day memorable are the last line item in your wedding budget. Many newlyweds give their guests a little something extra to help them remember the big day. It's a little thing, but it'll mean a lot.
How To Plan A Frugal (Not Cheap) Wedding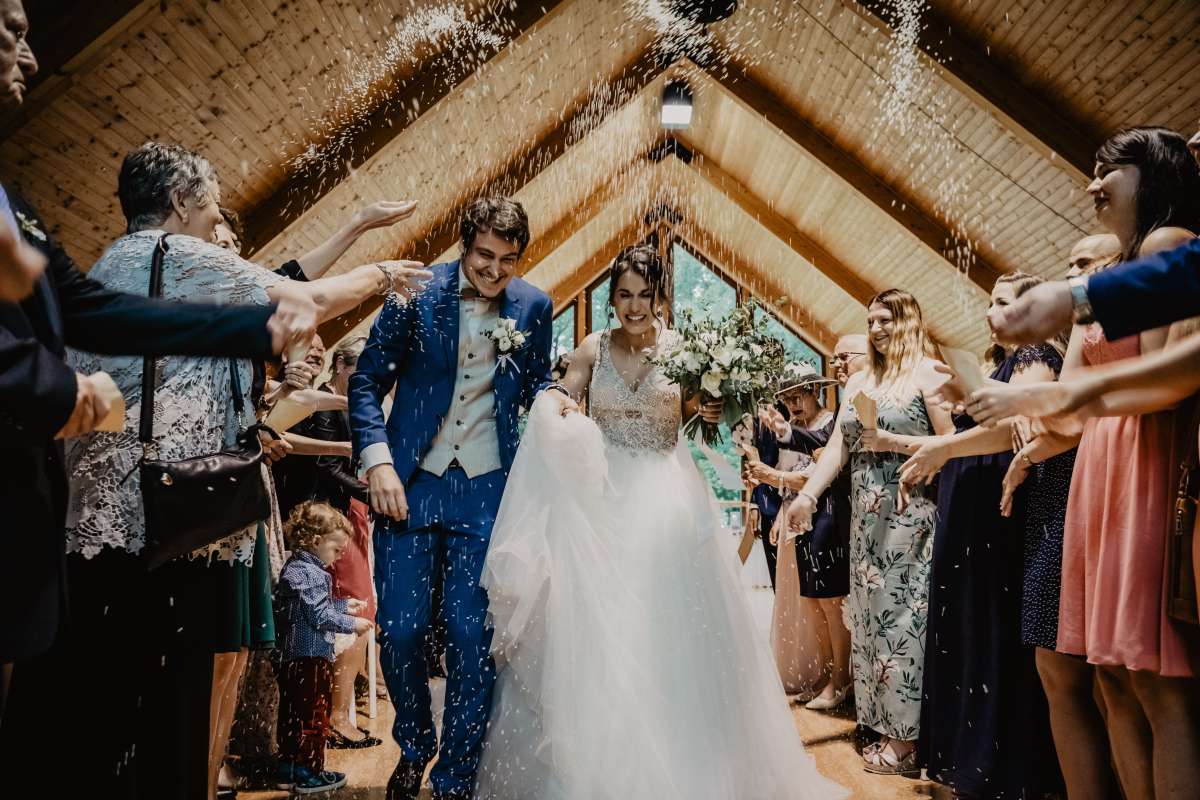 As soon as you have a firm grasp on how to divide up your wedding budget, you can go on with your financial preparations. Here are some suggestions for a budget-friendly yet not skimpy wedding.
Count Your Cash
There are three main ways to increase or decrease the amount of money available for the wedding:
The money you and your fiance have put aside separately: To check your bank balance would be easier. In case one of you loses your work or has a health crisis, you'll have enough money saved up to cover your basic needs for at least three months without having to go into your retirement savings. If you take the amount, you've set aside in case of an emergency and deduct it from your overall savings, that's how much you'd have left over to contribute towards the wedding.

The percentage of your current salary that can be saved: Pay off any outstanding bills, such as school loans, then put away up to 10% of your monthly income. Set up automatic payments into a dedicated wedding savings account to ensure that no money is wasted.

No one should ever anticipate that their parents or other relatives would assist pay for their wedding, no matter how much they may want to. A simple enquiry, however, never damaged anybody.
Track Your Spending
Make a tally sheet with columns labelled "Estimated," "Modified," and "Actual" for your outlays. The difference between the three columns is the amount you will really pay the suppliers you choose; this difference is what we call the "Actual" column.
After getting pricing information from suppliers, readjust your projections accordingly. Choosing a location is step one since it is the wedding's centrepiece and a major element in selecting the total number of invited guests. Make sure you ask whether tax is included in the estimates given to you by suppliers. If such is the case, you will need to perform the arithmetic to change the proposal based on the rates applicable in your state and municipality.

Don't forget to include a column for the suggested gratuity amount. If the vendor's pricing already includes the cost of a tip, indicate that it is "included" in the text. When you hire a caterer, for instance, they will add on a service charge of 15% to 20%, which you will have to pay in advance.

Make sure you leave 15% of your overall budget for "Extras" to cover items like invitation mail, parking valets, and unexpected corkage and plating costs. Never use this money up front; it will be needed for unexpected costs as you go along with your preparation. Lean on us.
Instead Of Wedding Gifts, Request Assistance.
Ask any of the guests you plan on bringing to the wedding if they would be interested in helping out instead of giving a gift. This is especially the case if you plan on inviting any guests who possess special skills.
Your wedding guests may be able to assist with the unending number of jobs that need to be completed, such as taking photos, acting as the emcee, or serving drinks during the reception. Some visitors may be uncomfortable with the idea, while others would jump at the opportunity.
Both friends and family members stepped forwards to fill several important responsibilities during our wedding. We thought it would add so much more to the ceremony if our loved ones could take part in it, and they all leapt at the possibility. As wedding presents, some of them sent us goods, while others gave us discounts on various services.
Hold The Ceremony At Home Or Outdoors
The average cost of a wedding location is $10,500 (or around 35% of the entire cost). While inviting fewer people is one way to save costs, being creative with your location is another option to consider. If someone knows of a place with a large enough yard or other suitable area, you may ask them to host the wedding. This is considerably more doable if your guest list is short.
Another option is to inquire about the possibility of holding the ceremony and reception at a public park and making use of the facilities provided by the parks and recreation department. You can have events like this at many of these departments' lovely, older homes that are located close to parks. When We inquired with the parks department where We live, we were told that such locations were available for between one thousand and four thousand dollars, albeit there would be extra fees for setting up certain utilities. Of course, this won't be cheap, but it's usually far more affordable than renting a full-service facility.
Check out our ultimate list of Wedding Planners in Melbourne to help you organise a stress-free wedding.
If You're Being Married In A Church, Ask For Assistance From The Auxiliary.
Inquire whether the auxiliary club of the church or civic group whose hall you'll be using has any recommendations or ideas for your wedding. They may not be able to deliver significant savings on their own, but they may have suggestions and provide little services that may save a bit, and they may sometimes send you in the direction about something unanticipated that could result in a large save.
Find Ways To Save
Spending too much? You may expect to see significant savings after implementing these strategies.
Change The Venue.
The initial cost of renting a barn or loft may seem low, but the cost of getting it wedding-ready may be substantial. It's possible that you'll need to bring in things like tables, chairs, china, glasses, cutlery, catering kitchen equipment, bathrooms, and air conditioning or heating. Compare the overall cost of having your wedding there to having only the necessities covered before making any final decisions.
Revision The Guest List.
When you include in the expense of sending an invitation, a welcome package, transportation, a piece of cake, and a favour for each guest, the total amount is far more than the price of the dinner itself. Keep your A-list small and your B-list nonexistent. If you have a reception planned for 135 guests, and you can get rid of 15 of those invites, you can save almost $1,300.
Go Off-Peak.
Perform the ceremony in the colder months. Make it a weekend day, preferably a Friday or Sunday. Or, instead of presenting a formal, four-course dinner with wine pairings, have a mimosa brunch.
Build-In Time.
57% of women indicated they would be prepared to extend their engagement in order to save money for their dream wedding. When suppliers learn you're on a tight timeline, they're less likely to be flexible during negotiations.
In The Same Location, Host Both The Ceremony And The Reception.
Guests and the wedding party might save up to $4,000 if they carpool.
Avoid Hiring A Live Band.
Popular ones may cost upwards of $30,000, while a DJ can run you a few thousand.
Order All of Your Paper Items Yourself.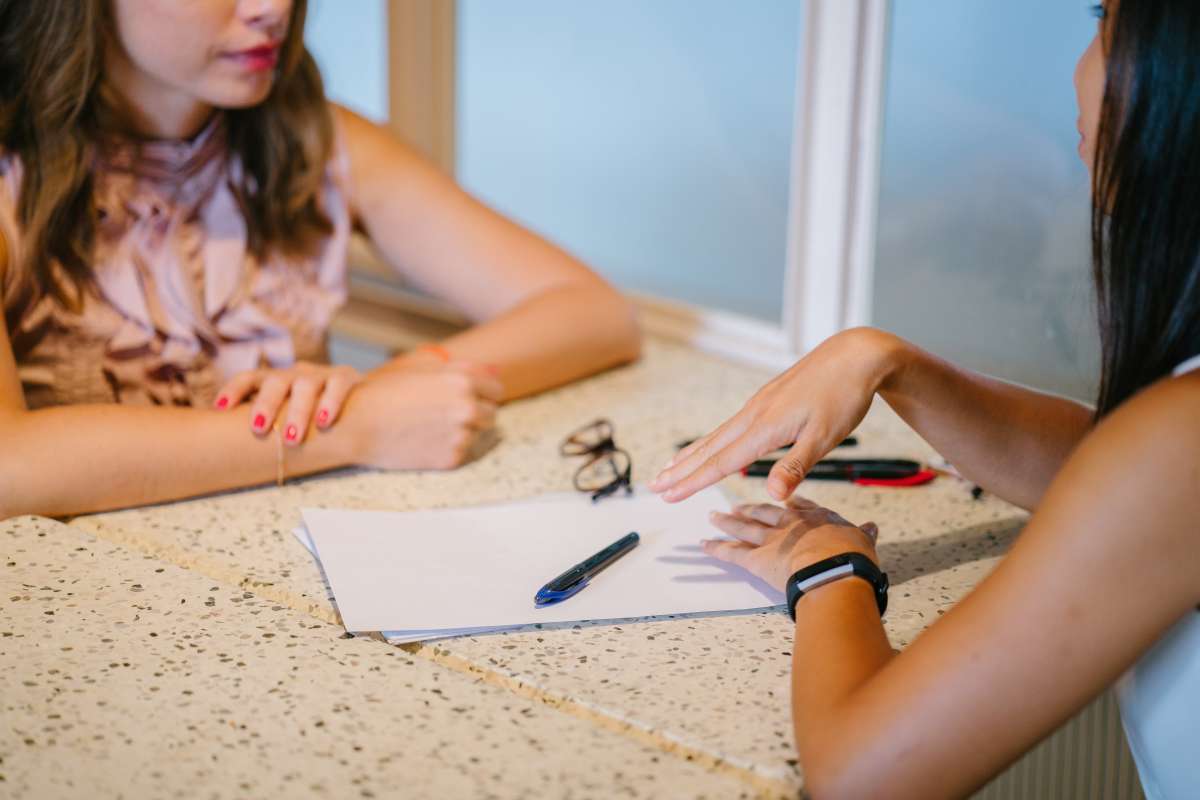 Your invitations and any inserts will need to be ordered or made for the wedding. In the future, you may also hold table numbers, place cards, and even programmes. Many of these tasks may now be accomplished with relative ease by the average person working from home thanks to technological advancements. The couple selects the proper paper (many internet retailers provide free samples), prints the invitations on their home printer, and finally stuffs and mails them. Ordering printed documents from a stationer is OK, but you should still handle it personally. Your wedding planner will add a markup to the price or get a thank-you commision from the vendor, either of which will increase the final price.
Have her check things over, but do the actual making, ordering, and putting together yourself.
Address Your Invitations.
The cost of calligraphy may quickly add up. The best way to perfect your calligraphy for your invitations is to invest in a calligraphy pen and put in some practise time. It really isn't that hard to do. In fact, only a trained eye could tell that it was not done by a pro. There are several guides available online that might serve as a jumping off point.
Say No To Upgrades.
One of the best ways to save money on your wedding is to decline costly enhancements. Use the stuff that comes with the deal or whatever is the cheapest alternative you can stomach. Some couples spend thousands more than they originally planned for their wedding because they want anything other than standard white tablecloths. Or they just dislike the ceremonial seating.
Use Fewer Vendors.
Think about hiring a DJ who can also provide lighting for the reception hall or a cake baker who can also make edible wedding favours. You may save money by purchasing numerous services from the same provider rather than from various providers, and you can avoid paying additional setup and delivery costs.
Choose What Is Most Important.
You should spend more on the three most important things, such as the dress, the food, and the music. Choose the three items that are the least important to you, such as the invitations, the cake, or the bouquets, and stick to that amount.
Skip the Expensive Details
luxurious finishing touches You don't care if your daily expenses soar since you don't find it entertaining. Release the pressure to improve and make good decisions instead. Before signing a contract, it's a good idea to go through the specifics of what you'll be paying for and ask, "Will anybody notice if we don't do this?"
Consider printing costs. While two-tone invitations with matching ink colours may seem like a good idea, the added printing and mailing expenses may really mount up. It's common sense that personalised stationery would cost more than using a premade template.
Get a Smaller Car
Instead of renting a stretch limo, you might use town cars to transport the wedding party to the reception.
Do Not Use The Special Effects.
Don't bother with sepia tones, multiple exposures, or split frames if you just want some standard wedding photos.
Substitute Less Expensive Flowers
To save down on expenses, buy flowers when they are in season and choose those that may be cultivated locally rather than those that must be flown in. If you want to save roughly $4 per stem on your floral arrangements, try swapping out the Black Magic roses for some affordable, deep-colored dahlias. The bride and her attendants might save $700 by reducing the number of roses they order from five to four for the bouquets and from ten to five for the centrepieces.
Simplify Your Menu
In order to save money on dinner, serve fewer dishes—three superb meals instead of five basic ones. Use seasonal and local ingredients wherever possible.
Save The Good Stuff For Later
Make a toast using the more costly Dom Perignon, but have the caterers serve cheaper champagne for the remainder of the evening; no one will notice the difference.
Cake Extras Should Be Reduced
Have a tiny, wonderful cake made to order and have numerous sheets of cakes of the same kind sliced in the kitchen for your visitors. Avoid elaborate decorations like piping, sugar flowers, rich fillings, and unusual moulds, as well as elaborate constructions like tiered cakes. Instead of using cutlery, have your caterer use flavoured sauces to garnish each meal. Buttercream frosting is not only more affordable than fondant, but it also tastes better.
Resell And Reuse Clothing
We totally appreciate why you'd want to hang on to your wedding dress. However, there's no need to do so. You may resell your wedding dress on Nearly Newlywed, and Rent the Runway is a good place to look for a tux. It's quite OK to borrow or repurpose an item of clothing from a friend or family member for a wedding-related occasion.
Not Being Realistic 
As was previously said, it is simple to oversimplify many wedding cost considerations. The only way to keep your wedding expenditures under control is to have an accurate understanding of how much things like these often cost. Budgeting becomes less of a challenge if this information has been obtained. Check out our Top Wedding Planners here to help make your special day as smooth as possible.
It's easy to feel overwhelmed by the sheer volume of information you'll need to dig down for a wedding budget. If you put into practise the advice we've given above, you should find it much easier to control your spending.
FAQs About Wedding Budget
How to Start Planning a Wedding: The First Steps
Dream – get the vision for your big day.

Determine what's most important to you.

Set a wedding budget.

Form your wedding party.

Create your guest list.

Determine dates.

Start looking for your dream venue.

Begin looking into the vendors you want for your wedding day.
It's usually everyone involved, including the couple's parents and extended relatives. The typical couple pays for around 60% of their wedding alone. On average, debt.org reports that the bride's family pays 21% of the wedding cost while the groom's family pays a little less.
You might be aware that the bride's family is expected to cover the majority of the wedding day costs. In contrast, the groom's family pays for various extra activities, like the rehearsal dinner and the honeymoon.
Follow these important steps to plan a wedding on a $1,000 budget.
Make Sure to Create a Checklist. 

Buy a Cheap and Elegant Wedding Dress. 

Find Cheap Wedding Venues. 

Make it a Family Affair. 

Getting Wedding Flowers. 

Cheap Wedding Decorations.

Think About Preparing Dessert and Food Items by Yourself. 

Don't Hire a Photographer.
If you can't save enough to cover the full cost of the special day, taking out a loan could be your best alternative. Personal loans aren't the cheapest option. But they will allow you to repay your wedding tab in fixed monthly instalments over several years.