Many people dream of a beautiful, unforgettable wedding, but not many long for the financial aftermath. The best solution is to take a serious look at all of the expenses involved with a wedding and find realistic, frugal ways to cut back on the cost without tinkering with the magic or the memories. Need help planning your wedding? Check out our list of Wedding Event Planners here.
Figuring out your wedding budget is no easy feat. Your wedding will likely be the biggest party you've ever hosted—and the priciest. To make a budget, you'll need to tally up your savings, maintain a detailed spreadsheet so you don't go over during the planning process, prepare for unexpected costs, and make meaningful cuts if you exceed your total budget. It's hard work, we know, but putting in the time and energy now ensures you'll live happily ever after (wedding-debt free). Here's precisely how to set a wedding budget you can stick to.
Wedding Budget Breakdown
Below, we outline how much of your wedding budget should be allocated to specific expenses. 
50% Percent: Venue, Catering and Rental Costs
The most significant part of your wedding budget will go toward the big-ticket items, which covers the cost of renting out your venue space, hiring caterers for food, alcohol and rentals, such as tables, chairs and dinnerware. Some couples also include the price of their cake in this 50% chunk of their budget. 
12% Percent: Photography and Videography
When wedding budget planning, set aside at least 12% of your budget for the images and videos of your special day. After all, these are wedding keepsakes you'll treasure forever. In addition to paying for the final products, you'll need to cover the cost of the photographers and videographers' time. 
9% Percent: Attire, Hair and Makeup
Be sure to earmark at least 9% of your budget for your attire. Of course, this percentage should also include the dress and tuxedo rental cost, along with shoes and any accessories, such as jewellery or cufflinks. You will want to lump in the cost of your hair and makeup, too.
8% Percent: Decor
Allocate 8% for your ceremony and reception decor. This includes bouquets, flower arrangements, special lighting and decorations. 
7% Percent: Entertainment
Whether you're looking into hiring a live band or DJ, the price of hiring these professionals can vary. Do your research in advance to know exactly how much money to put aside for this portion of the wedding. When crunching numbers, we suggest putting 7% of your budget toward the music. 
3% Percent: Wedding Planner
A wedding planner can make all the difference when it comes to planning your special day. After all, you can rest easy that your celebration will go off without a hitch when you have professional care of all the details. Save 3% of your total budget to cover the cost of a wedding planner.
2% Percent: Stationery 
Your wedding stationery is an essential detail of your wedding. Just think, your save-the-date cards and formal invitations are the first glimpses of your wedding that your guest will receive. This stationery budget will also cover your ceremony programs, menus, thank-you cards and more—Reserve 2% of your budget for your wedding stationery. 
2% Percent: Officiant 
If you're hiring an officiant to legally marry you, allocate 2% of your budget to cover these costs. 
2% Percent: Transportation
Many couples like to hire transportation to ensure their guests get to the right venue at the right time. This may involve hiring a bus or shuttle to run to and from the hotels. Others like to hire a limo for the wedding party or an elaborate getaway car after the ceremony. Set aside at least 2% of your wedding budget for transportation. 
2% Percent: Wedding Bands
One of you may already have a sparkling engagement ring on your finger, but don't forget about the wedding bands. These are the rings you will both wear for the rest of your lives, so save around 2% of your allocated budget for them.  
2% Percent: Goodies for Guests
The last piece of your wedding budget breakdown includes the cost of party favours and gifts for those who made your day extra special. Many couples like to provide their guests with parting assistance to remember their wedding. It's a small gesture that will go a long way. 
How To Plan a Frugal (Not Cheap) Wedding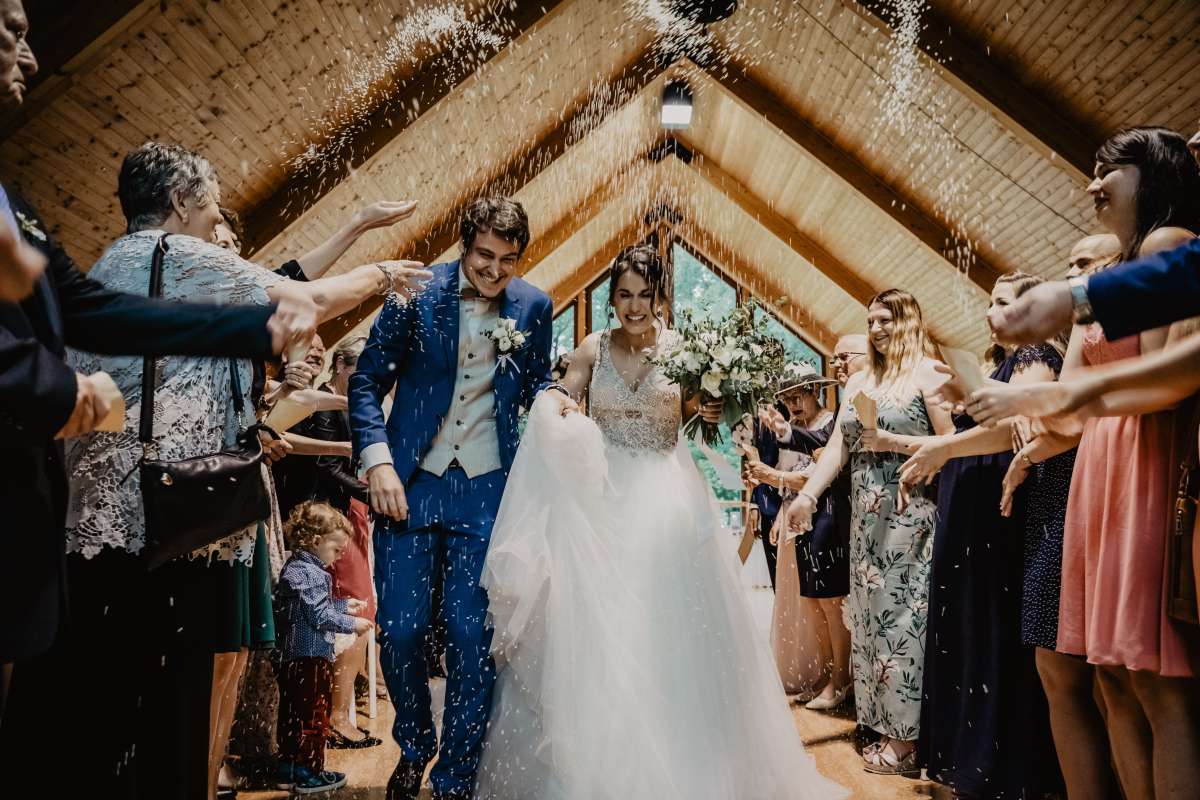 Once you have a general understanding of how to allocate funds in a wedding budget, you'll be prepared to move forward with financial planning. Below are steps for a frugal (not cheap) wedding on a budget.
Count Your Cash
How much you have to spend on the wedding is directly proportional to three sources of money:
You and your fiancé's individual savings: This isn't as simple as checking your bank account. Ideally, you and your partner each have three months of living expenses set aside for a job loss or health setback (separate from retirement funds). Subtract that in-case-of-emergency amount from your total balance in the bank, and that's how much you could put toward wedding costs.

The amount you can set aside from your current income: After you've made payments for existing debts, like student loans, set aside up to 10 per cent of your earnings each month. Establish direct deposits into a separate account for wedding expenses, so it isn't just leftovers that get saved.

Any contributions from parents or loved ones: Never assume your parents or other loved ones are willing and able to help cover the cost of a wedding. But it certainly doesn't hurt to ask.
Track Your Spending
Create a spreadsheet with three expense columns: Estimated, Modified, and Actual. Amounts under Estimated will be driven by researching costs in your area, proposals from the vendors you choose will go in Modified, and the final amount you pay them to Actual.
Adjust your estimates after calling in vendors' costs. Please start with the venue because it's the most significant piece of the wedding pie and a substantial factor in determining guest count. When vendors give you estimates, verify if tax is included. If not, do the math yourself with state and local tax rates to adjust the proposal.

Add a column for the estimated tip. Write "included" if gratuity is factored into the vendor's price. (For example, caterers automatically tack on 15 to 20 per cent of the total, which you pay in advance.)

Add a line item called Extras that equals 15 per cent of your total budget to cushion for things you'll likely forget (invitation postage, parking valets) or won't anticipate in advance (corkage and plating fees). Never spend this money upfront; you'll need it throughout the planning process as incidentals arise. Trust us.
Ask for Wedding Help Instead of Wedding Gifts
Talk to some of the friends and family you're inviting to the wedding and ask them if they would be willing to provide help at the wedding instead of a gift. This is particularly true if you have someone on the guest list with a particular talent.
Guests for your wedding might be able to help with photography, provide emcee services, tend the bar at the reception, or perform any of the other endless tasks that a wedding entails. While some guests may prefer not to do this, others will relish the chance.
Many of the roles at our wedding were provided by family and friends. From our perspective, we felt that everything would be much more meaningful if people we loved were involved with the ceremony somehow, and many of them jumped at the chance. Some of them provided supplies as their wedding gift, while others provided discounts.
Hold the Ceremony at Home or Outdoors
The average wedding venue costs USD 10,500, adding up to around a third of the total cost of the big day. While trimming the guest list can certainly help reduce this cost, another approach is to think outside the box with your venue. You might consider hosting the wedding at someone's home, particularly if they have a nice yard or plenty of space. If your guest list is small, that's much more feasible.
Another approach is to see if you can use a public park for the wedding and utilize any parks and recreation department's structures for a reception. Many such departments have nice older houses near parks that can be used for events like this. Contacting local parks services in my area found that such venues were available with a range of USD 1,000 to USD 4,000, though there would be additional costs to help set up some services. While there will still be a significant cost involved for this, it's often significantly lower than paying for a full-service venue.
Check out our ultimate list of Wedding Planners in Melbourne to help you organise a stress-free wedding.
If You're Getting Married in a Church, Ask the Auxiliary for Help
If you're getting married in a church or the hall of a civic organization, ask if the auxiliary club associated with that venue has suggestions or ideas. While they might not be able to provide a lot of savings directly, they may offer ideas and small services that can save a little, and they sometimes can point you to something unexpected that can be a considerable saving.
Find Ways to Save
Over budget? These ideas will slash your spending in a meaningful way.
Change the Venue.
Raw spaces like barns and lofts seem like a steal, but you could spend a lot making them wedding-beautiful. You may have to bring in tables, chairs, china, glassware, silverware, kitchen equipment for the caterer, even restrooms and AC or heat. Before you commit, estimate the total price of a wedding at that space versus one that includes all the basics.
Edit the Guest List.
Each attendee costs far more than his or her meal when you consider the invitation, welcome bag, transportation, slice of cake, and favour. Never have a B-list, and be ruthless with your A-list. For the average 135-person reception, shrinking the guest list by 15 people saves you approximately $1,300.
Go Off-Peak.
Have a winter wedding. Choose a Friday or Sunday. Or celebrate with mimosas over brunch instead of hosting a four-course, wine-paired dinner.
Build-In Time.
To save for the wedding they want, 57 per cent of brides said they were willing to prolong their engagement. Negotiating is a lot more difficult when vendors know you're in a time crunch.
Host the Ceremony and Reception in the Same Place.
Doing so could save as much as USD 4,000 on transportation for the wedding party and guests.
Forgo a Live Band.
The big-name ones can charge upwards of USD 30,000, while a DJ will cost a few thousand bucks.
Order All of Your Paper Items Yourself.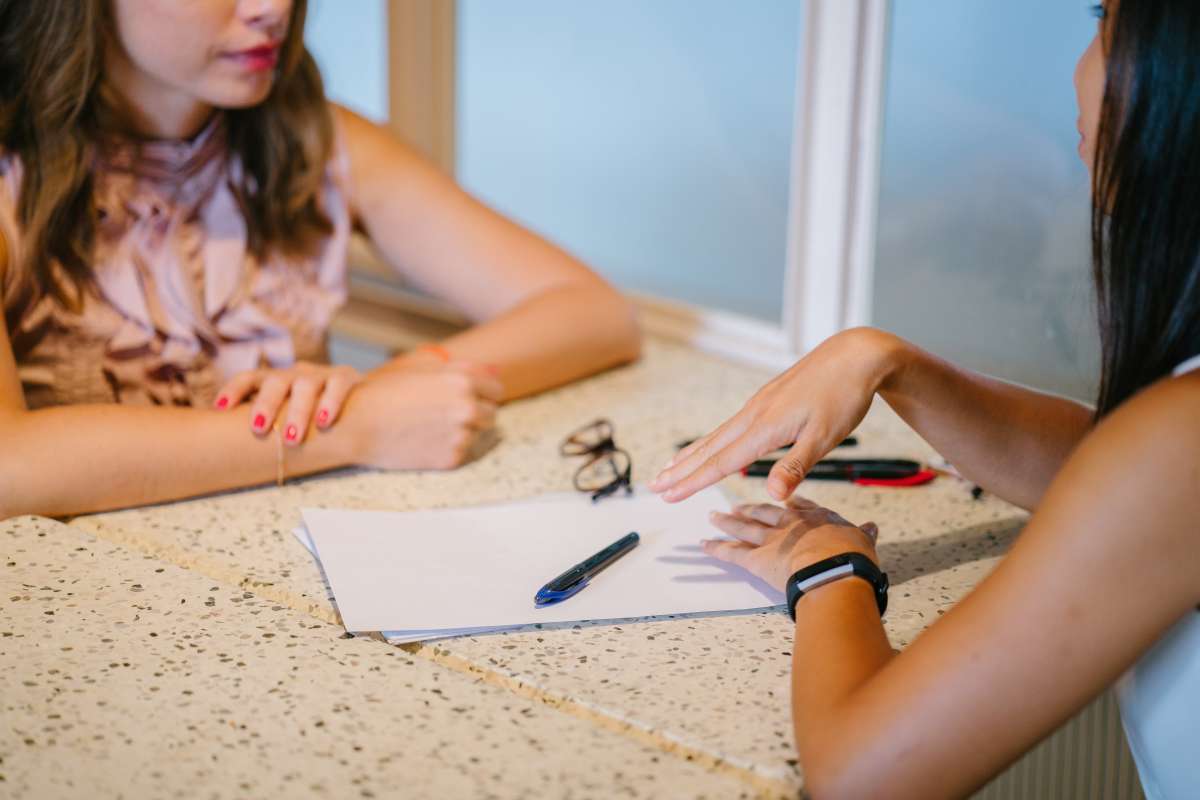 This means ordering or creating your wedding invitations and appropriate inserts. Later, you'll be containing place cards and table numbers and maybe programs and other things, too. Technology has made it easy to do a lot of this stuff on your own at home. The newlyweds-to-be choose the appropriate paper (most companies online will send free samples), print them on their printer, then assemble, stuff, and mail them. Even if you choose to order printed materials through a stationer, be sure to do it yourself. When you have your wedding planner assist or do it for you, it will cost you more, whether through her markup or because she'll likely be getting a thank you commission from the shop.
Don't be afraid to have her proofread them; do the creating, ordering, and assembling yourself.
Address Your Invitations.
Paying for calligraphy is not cheap. If you must have calligraphy on your invites, consider buying a calligraphy pen and practising until you get it right. It's not that difficult. And only an expert would notice it wasn't done by a professional. As a starting point, there are tons of tutorials online.
Say No to Upgrades.
Another key strategy for how to budget for a wedding is saying no to unnecessary upgrades. Take what comes with the package or the least expensive option you can stand. Couples sometimes add thousands of dollars literally to their budgets because they don't like the design of the white-on-white tablecloths, for example. Or they can't stand the chairs provided for the ceremony.
Use Fewer Vendors.
If your DJ also offers lighting services for your venue or your cake lady also offers edible wedding favours, consider hiring that vendor to provide more than one service for your big day. You'll always get a better rate if you're getting more from one vendor, plus you won't be paying multiple setups or delivery fees the way you would be if you had hired separate vendors for each task.
Decide What's Most Important
Pick your top three priorities and allocate a little extra money for them (like your gown, catering and band). Next, pick the three things that come lowest on your priority list (maybe flowers, cake and invitations), and budget accordingly.
Cut the Guest List
We know it's tough, but one of the fastest and most effective ways to lower your wedding cost is to pare down the invitees. Get out that red pen! At USD 100 ahead, taking 10 guests off the guest list saves USD 1,000. Also, consider the size of your wedding party: Gifts and transportation are cheaper for two than for ten.
Pass on Pricey Details
Glamorous details on items you're indifferent about spike costs without adding any fun to your day. Free yourself of the pressure to upgrade and instead make moral choices based on what you want. As a general rule, before you sign a contract, look through the itemized list of what you're buying and ask yourself, "Will anyone notice if we don't do this?"
Consider printing costs
Having two shades of ink on your invitation might match your colour scheme, but it can also add massive printing costs; square invites also require extra postage. And, of course, bespoke stationery typically costs more than customizable templates (The Knot Invitations has many gorgeous—and more affordable—options).
Get a Smaller Car
Town cars will shuttle your wedding party to the reception just as effectively as a stretch limo.
Skip the Special Effects
If you're happy with simple wedding pictures, pass on options like sepia tones, multiple exposures and split frames.
Substitute Less Expensive Flowers
Choose flowers in season, and pick locally grown flowers rather than blooms that need to be flown in from afar to reduce costs. For example, if you exchange Black Magic roses for more reasonably priced, deeply coloured dahlias in all your bouquets and table arrangements, you'll save about $4 a stem. If you were planning on having five roses per bouquet and 10 per centrepiece and have a wedding party of five ladies and a guest list of 150 people, you could save $700.
Simplify Your Menu
Reduce the number of overall dinner courses (making three courses fabulous costs less than serving five individual courses) and keep your menu simple. Stick with the specialties of the season and region.
Save the Good Stuff for Later
Have the caterers bring out the fancy Dom Perignon for the toast but pour less expensive champagne the rest of the night—no one will know the difference.
Pare Down the Cake Extras
Order a small, fabulous wedding cake that's exactly what you want and, in the kitchen, have several sheet cakes of the same flavour cut for your guests. And stay away from tiers and (time-consuming) handmade sugar flowers, fancy fillings and unique moulded shapes. Have your caterer decorate each plate with a flavoured sauce instead. Buttercream frosting is also tastier and less expensive than fondant.
Resell and Reuse Clothing
If you want to hold onto your wedding attire for sentimental reasons, we get it. That being said, you don't have to. Use Nearly Newlywed to resell your wedding dress, or consider sourcing a tuxedo from Rent the Runway. The same goes for all your wedding-related event outfits: there's nothing wrong with borrowing or repurposing your pieces—sharing is caring, after all.  
Not Being Realistic 
As mentioned above, it's easy to oversimplify some of the financial aspects of a wedding. To stay on top of your wedding budget, you have to be realistic about what each element generally costs. Once you know this, it's easier to allocate funds from your budget. Check out our Top Wedding Planners here to help make your special day as smooth as possible.
There's a lot to keep track of when it comes to wedding budget planning, but it doesn't have to be stressful. Follow our tips above, and you will be more equipped to stay within your means.