The success of a wedding planning firm depends on the entrepreneur's ability to think ahead, learn quickly, and interact well with people.
You need to ensure that you're taking the proper steps to make your new company successful. You'll build trust with prospective clients and put together the wedding of a decade if you don't cut corners.
Understand that there are numerous moving elements if you want to start your bridal service, from selecting a bridal gown and venue to selecting invites, engaging a musician or DJs, and preparing the cuisine.
This is just the beginning of a long list of examples. Although intimate ceremonies are all the rage right now, they can be more complicated to organise than you might imagine.
Due to the couple's other commitments, such as searching for a new home and working long hours, wedding planners are in high demand.
It's convenient to have someone else take charge so that the happy couple can relax and enjoy themselves on their big day. Need help planning your wedding? Check out our list of Wedding Event Planners here. 
FREQUENTLY ASKED QUESTIONS
The work centers around ensuring two people have the happiest day of their lives, stay within budget, and stick to a schedule. Planning weddings can be a very rewarding career. You will never experience a downturn in job opportunities, people never stop getting married, and weddings are almost always fun.
These can be completed between 4 and 18 months. The Wedding Planning Short Courses are easy to study because they have no examinations. They are made up of assignments.
According to the latest research, it takes an average of 6 to 12 months to plan weddings. Some busy couples prefer to extend the wedding planning timeline to 18 months to give themselves some extra wiggle room, as well. The sooner you can knock out wedding planning, the better.
But even more than that, most full-service wedding planner duties include design services to help couples select color palettes, create floor plans, choose decor, rentals, lighting, and curate an overall aesthetic that carries throughout the entire event.
A day-of wedding coordinator is a person responsible for making sure the wedding day or weekend is executed perfectly. Their roles include overseeing vendors, managing the timeline, and overcoming any last-minute challenges that arise during the festivities.
Think About Shadowing An Existing Coordinator To Gain Experience
Gaining experience in the field through an internship or full-time position is a terrific way to break into the lucrative wedding market. You can always dive in headfirst and start your own firm, but working as an event organizer for a wedding site or food business first can be quite beneficial.
Many establishments that serve as event locations or food providers include entry-level positions for event coordinators. It's a great way to get your feet wet professionally in a safe setting before you commit to the financial risks of starting your own company.
You'll get to experience many different types of weddings and events, and you'll get to work with many different types of wedding suppliers, such as bands, photographers, and cake makers.
You will be responsible for the majority of the core duties of a wedding planner, including but not limited to developing event timelines and supervising the vendor team.
Even if you decide that on-site wedding coordination isn't for you, these five steps can help you start your own wedding planning firm.
Try Your Hand at Learning
Those interested in becoming wedding planners can take advantage of the many organisations that provide training and certification. Getting certified in a certain area isn't a surefire way to succeed in business, but it can open doors to further education and networking opportunities.
If you're lucky, many of your family and friends will trust you enough to let you organise their weddings so that you can gain practical experience. Add them to your profile.
If you don't know someone already in the event planning industry, you'll need to start by helping them out. Careers and internships are often advertised on the websites of established wedding planners.
Other than that, contact them via phone or email and offer your complimentary services for an upcoming event if they're interested. When you do that, you're more likely to get a positive answer.
Create a Brand for Your Business That Reflects Your Individual Tastes.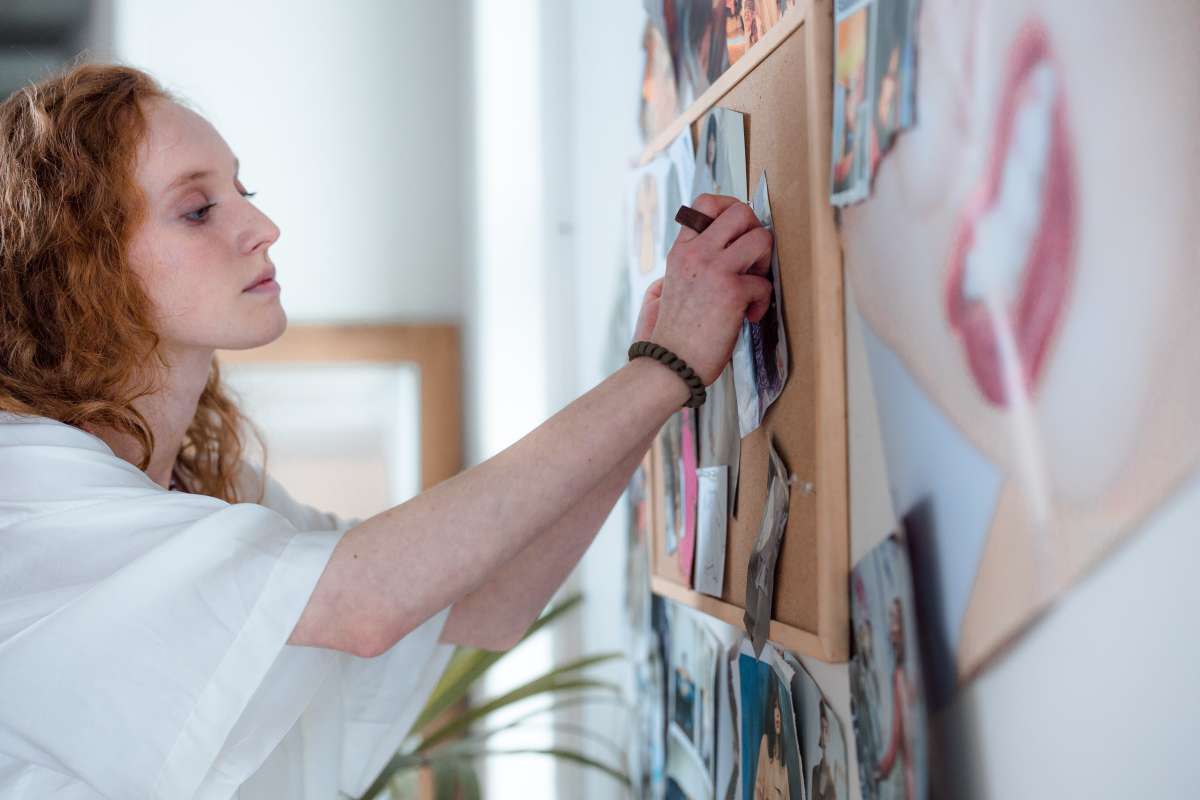 Planning a wedding is a fashion show. They are putting their faith in your ability to create a stunning event for them. Everything from the company's name and logo to the fonts and colors used in branding efforts should exude sophistication and care.
Perhaps you or a friend knows a talented graphic designer who would be willing to help you out for a reasonable fee and bring your idea to reality.
You'll need professional-looking business cards and an attractive website to get things rolling. It's okay to wait until later to start making brochures and printing adverts.
Maintain Reasonable Monetary Expectations
In other words, you have a clear idea of where you'd like to go. You need to leave right now. Having enough money on hand to meet initial expenses is a must.
It's estimated that the minimum start-up cost for a wedding planning firm in 2018 will be around $1,000. Perhaps think about putting down at least $2,500 in your investment.
A computer, some software, and some basic office supplies are the bare minimum needed to get started, and that's assuming you can find customers and spread the word about your new venture for next to nothing.
Make a Marketing Plan That Won't Break the Bank but Will Bring In Plenty of Money.
Today's astute entrepreneurs recognise that the Internet is the place to go to connect with brides. Promoting on WeddingWire and other prominent local sites has proven to be highly successful for many wedding businesses.
Your advertising budget would be best spent on websites and event management blogs that attract your ideal customer if your business catered to a certain subset of the population, such as women who wanted an ethnic wedding, "indie" brides, or brides who wanted to reduce their environmental impact.
However, if your website is likewise well-designed and optimised for search engines, you may expect prospective brides to find your business online.
Lastly, massive "bridal shows" should be approached with caution. This category of items is typically very costly. Unlike caterers or clothes shops, wedding planners lack a physical product to showcase, thus the return on investment is typically low.
Ensure the Legitimacy and Legality of Your Company.
When launching a firm, no matter what its nature, it's smart to have legal advice. He is an excellent resource for figuring out whether a sole proprietor, a LLC, or even a corporation is the right legal framework for your firm.
Regardless, you must register the name of your company with the appropriate authorities in your state. An lawyer can also assist you draught legal documents for your business or analyse ones you've already made, like a client contract.
Take Into Account the Importance of Relationship Building to Your Success.
Making an effort to network with other local wedding vendors might pay dividends. Referrals can help bring in new companies, allowing you to learn which vendors are trustworthy and which ones to avoid recommending to your clients.
Think about becoming a member of the International Special Events Association and the National Organization of Catering Executives. They have connections with places to have the ceremony, food providers, photographers, videographers, florists, and ministers.
You can also arrange lunch meetings or coffee chats with wedding vendors through direct contact. Most people in professional fields are eager to expand their spheres of influence and become familiar with more providers in their communities.
Starting Your Own Wedding Planning Company
We'll teach you a few basic steps to get your bridal business off the ground, but there are plenty of resources out there to learn more.
Pick a Name for Your Wedding-Related Enterprise and the Service You Plan to Provide.
You'll need to settle on the specific offerings of your bridal firm before you do anything else. There is a wide variety of services that a wedding planner may provide, and you should decide what those services will be before diving into the nuts and bolts of starting a business in this field.
During this time, you should also select a business name and verify its availability through your state's official websites. Most websites will provide a database you may use for this purpose.
Determine Your Business Structure
The next thing to do when beginning a bridal service is to figure out the best legal and tax structure for your company. Choosing a legal structure for your bridal business that shields you personally from liability is a good idea. In this case, forming a limited liability corporation (LLC) as your company of choice is a great idea.
The proprietors of a limited liability company (LLC) are shielded from personal responsibility for the company's debts and obligations. If you want a business associate but the liability protections that an LLC provides, you may wish to form a limited partnership instead.
Step three, developing your business plan, can begin once you've decided on a legal structure for your company.
Once you've settled on a legal structure and company name, the next step is to register your firm with the state. If you want to be sure everything is in order and you aren't leaving any stone unturned, now is the time to talk to a company attorney that specialises in your industry.
This person will also be able to advise you on the optimal legal structure for your bridal company.
Prepare a Comprehensive Business Strategy
You should have this stage down pat if you're beginning a bridal business because, hopefully, you're already an excellent planner. Before you can launch your company, you'll need to put together a detailed business plan. You can simplify the process by using business plan templates or business model software, but there are key details that should never be left out.
In addition to a brief overview of your company and its goals, your business plan should also include a thorough examination of your target market, a comprehensive catalogue of the goods and services you intend to sell, a strategy for attracting customers, a breakdown of your expected revenues and expenses, and more.
Imagine your business plan as a set of instructions for getting your company off the ground and running smoothly.
Any suppliers or potential partners should be mentioned in your business plan as well. Make these connections a priority in the initial year of your company's existence. The first year will be tough, but you may use that time to network with other local wedding professionals and build a reliable referral network.
In other words, you need to get your business off the ground and your name out there.
Explain What It Is That You Offer
You can provide any or all of the following functions as a wedding planner:
Complete wedding planning: from the initial consultation to the big day itself, you'll handle everything from concept development to vendor coordination.
When a couple simply needs assistance with the wedding's timeline and management, they'll employ a partial wedding planner.
During a wedding consultation, you will only provide advice to the happy couple.
When you take up more of the organisation of the event, the service cost typically rises. Therefore, the most costly alternative is full-service wedding preparation. Don't forget to outline your price and services in your strategy.
Your strategy will evolve as your company expands. Having reasonable goals for your startup is important. Make necessary changes to your strategy once your business has grown.
Maintain Your Records for the Law
Next, sort out the legal documents to run your business. Check out our ultimate list of Wedding Planners in Melbourne to help you organise a stress-free wedding.
You may want to check with a lawyer about the best business structure for your needs. The tax implications and security of your possessions will depend on the structure you select. Following the selection of a method, it is time to register the company name with the appropriate authorities.
Don't forget to protect your company financially in the event of natural catastrophes, catastrophes, or other hazards. When you get employed, it's crucial to be aware of the contracts you'll be signing with your clients.
The contract will often outline the parameters by which services will be provided, as well as prepayment, cancellation, and termination policies.
Establish Your Reputation
A distinguishable identity is the foundation of a thriving wedding planning enterprise. There are always going to be new wedding planners, so standing out from the crowd by having a speciality and a name for yourself is essential.
You may specialise in helping folks who want to host elaborate ceremonies for hundreds of guests, or you could help those who wish to exchange vows in a scenic natural setting.
It's worth considering:
In your niche. How are you different from other event planners and why should someone hire you to organise their wedding?
The company's emblem. A memorable logo won't have any complicated elements and will be easy to recall.
The brand's overarching aesthetic direction. Besides the layout itself, the website's aesthetic also includes things like colour schemes and fonts.
What do you want your brand's voice and tone to sound like? When interacting with customers or website visitors, how does your business come across?
Make-up Ideas for the Wedding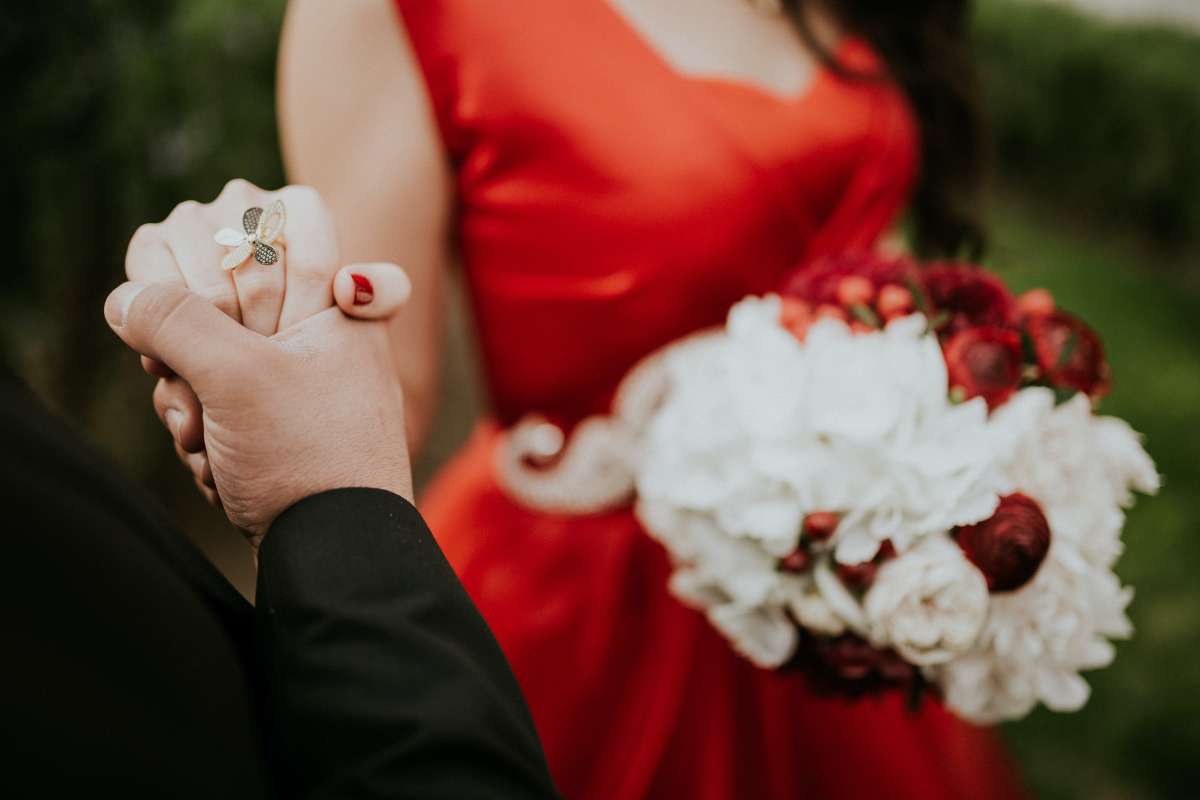 You likely may not have enough work to showcase in your portfolio just yet, given your inexperience. This problem can be remedied by drawing up some fake marriage plans to be used as promotional materials.
It is necessary to first investigate modern wedding fads. Discover what kinds of party decorations and themes are most frequently used. Seek out such ornamentation if you intend to market to couples interested in holding culturally significant nuptials. Compile your research and use it to inspire a variety of wedding plans.
Make some calls to potential suppliers next. Solicit their participation in the ideation process to see if they're ready to help. You should hire an outside company to provide floral arrangements, decorations, and lighting. Hire a photographer to take pictures of the entire event.
Use Pinterest and other comparable sites as inspiration for your mockup designs; feel to set them up in the comfort of your own home. Create sample wedding timelines for various scenarios. If a prospective customer is having trouble picturing their wedding day, this can sway them to engage you.
Get the Word Out About What You Can Provide, and Get To Work.
Assuming you have your wedding planning firm up and running with you services mapped out, you can begin advertising and, ideally, bringing in new clients. You can promote your business at bridal exhibitions and nearby boutiques, or you can connect with local event spaces to build a clientele. After signing on your first customer, you're officially in business.
Your clients, the bride and groom you assist, will be eternally grateful to you, and you'll be able to alleviate some of the pressure they're under on their wedding day.
Reasons to Launch a Wedding-Related Enterprise
The wedding planning industry is one that can provide both exciting and lucrative career opportunities. The wedding business has become very successful in recent years.
The initial investment to launch this company is low. With a laptop and a smartphone, you can do your job virtually anywhere. This position may suit your interests and abilities. Customer service, event planning, administration, and aesthetic sense are all skills you'll need as a wedding planner.
Possibilities of Disaster When Launching a Wedding Planning Company
Understanding the potential downsides of beginning a wedding planning business is essential before taking the plunge.
Weddings typically take place on weekends, so plan accordingly. To avoid burnout, it's a good idea to take some time off during the week. To add insult to injury, the wedding planning industry is notoriously difficult to establish a reliable clientele. They may refer you to others, but it's unlikely that a previous client will engage you again.
During slower times of the year, you should increase your marketing efforts. Create a plan to get couples to tie the knot outside of summer and winter. If not, you run the danger of losing money during periods of inactivity.
A Career in Wedding Planning
Even though wedding planning can be lucrative, it takes a person with commitment and versatility to succeed in the profession. Think carefully about the financial and time commitments of launching a business before you launch.
Weekend and holiday work, as well as increased marketing efforts during slower times, will be required. Seeking Melbourne's Best Wedding Planner? If you're looking for a Wedding Planner, your search is over.
Keep in mind that you'll also have to have excellent people abilities and pay close attention to detail. Customers can expect to have input into all aspects of the wedding planning process because this is an event that will only happen once in many people's lives.
Planning a wedding could be the perfect field for you if you enjoy working with people, are good under pressure, and have no problem dealing with "bridezillas."
Conclusion
Here are five guidelines to help you launch your own wedding planning business. If you want to break into the field of coordination, you might want to consider observing a professional already in the field. Before launching your own company, gain experience as an event organizer at a wedding venue or catering company.
To get things rolling, you'll need professional-looking business cards and a sleek website. In 2018, a wedding planning business can be launched for less $1000. Starting out, you need little more than a computer, some software, and some paper and pens.
If you want to run a successful business, you must first verify that the proper legal structures are in place. Before you do anything else, you need to settle on the services that your bridal shop will provide. It is wise to select a legal form that will protect you from personal legal responsibility.
It is imperative to create a thorough business strategy before launching a company. A business plan is a formal document outlining the future directions of your organization. It needs to provide an exhaustive list of all the products and services you plan to offer.
Keep the necessary records and business documents in order to comply with the law. Look no farther than our comprehensive list of Melbourne wedding planners if you want a hassle-free big day. It's important to study up on the client contracts you'll be signing before you start a new job.
The success of a wedding planning business hinges on its unique selling proposition. Being memorable is crucial in the wedding planning industry since there will always be new entrants. In this day and age, all you need to do your job is a laptop and a smartphone.
As a wedding planner, you'll need to excel at communicating with clients, organizing events, managing logistics, and having an eye for design. You should schedule some time off during the week to prevent burnout.
Since for many people a wedding is a once-in-a-lifetime event, the couple's guests should have a say in every decision that is made.
Content Summary
You can always jump in feet first and launch your own company, but gaining experience as an event organiser for a wedding venue or catering company first can be very useful.

You can use these five steps to launch your own wedding planning business even if you decide that on-site wedding coordination isn't for you.

Include them in your record.

In order to break into the event planning industry, you should first lend a hand to someone who is already established in the field.

The ability to cover your basic costs quickly is essential.

Start-up costs for a wedding planning business are expected to be around $1,000 in 2018.

Successful businesspeople of today know that the Internet is where brides can be found.

Getting legal advice before starting any kind of business is a good idea.

In any case, you'll need to file the business name with the state government.

Putting in time and energy to build relationships with other wedding professionals in your area could pay off in the end.

Following the selection of your business name, the next step in starting a bridal service is to select the most advantageous legal and tax structure for your enterprise.

After you've settled on a company structure, you can move on to the next step: creating a business plan.

After deciding on a business structure and name, the next step is to register your company with the relevant authorities.

A well-thought-out business plan is required before a new venture can be launched.

Think of your business plan as a blueprint for launching and maintaining your company.

In the first year of your company's existence, making these connections should be a top priority.

You'll take care of every aspect of wedding planning, from brainstorming ideas for the big day to coordinating with the various vendors who will be needed.

The growth of your business necessitates a shift in strategy.

As your company expands, you'll need to adjust your approach accordingly.

Get your company's paperwork in order so it can operate smoothly.

To determine the most appropriate company structure for your needs, you may want to consult a lawyer.

It's important to study up on the client contracts you'll be signing before you start a new job.

Success in the wedding planning industry begins with establishing a unique brand name and voice.

Assemble your findings and let them inform a number of wedding-related ideas.

Assuming your wedding planning business is up and running and your services are defined, you can start promoting your business and, ideally, attracting new clients.

When you get your first client, you can say that you're in business.

As a wedding planner, you'll need excellent communication, organisational, interpersonal, and aesthetic skills.

Before taking the plunge, it's important to weigh the benefits of starting a wedding planning business against the risks.

During slower times of the year, you should increase your marketing efforts.

Wedding planning is a lucrative industry, but it takes a dedicated and adaptable individual to succeed.

Before you start a business, give some serious thought to the time and money it will take.