Starting a wedding planning business is all about detailed planning, proper training, and good people skills. You want to make sure you're doing the right things to help your new business stand out. By not taking shortcuts, you will be able to talk to your potential clients confidently and plan stunning weddings of the century.
If you're wondering how to start a wedding planning business, know that there are many moving parts, from picking out a bridal dress and venue to choosing invitations, hiring a band or DJ, and selecting a menu. And the list goes on. Even small weddings—in vogue right now—aren't as simple to plan as you might think.
Need help planning your wedding? Check out our list of Wedding Event Planners here. 
There's a need for wedding planners as couples are busy doing other things, like looking to buy a house and working long hours in their careers. Having someone to manage things is attractive, and this way couples can enjoy themselves and be present on their wedding day.
Consider Learning the Ropes As an On-Site Coordinator
Learning the business while you're employed by someone else can be a great way to get started in the wedding industry. Of course, you can jump in with both feet and create your own business, but a lot can be said for gaining experience working as an on-site event coordinator for a reception venue or catering company.
Event coordination is an entry-level position with many venues and caterers. It allows you to gain experience in a stable work environment without immediately taking on the inherent financial risks of business ownership. You'll also have an opportunity to work with a variety of wedding vendors, from bands to photographers to cake bakers, as you're exposed to a wide variety of weddings and events. Weddings involve many protocols and traditions, and you'll perform most of the essential tasks that a wedding planner is responsible for, such as creating event timelines and managing the vendor team.
On-site wedding coordination is a viable career path that might serve your interests well, but if you decide to launch your own wedding planning business, consider following these five steps.
Get Your Feet Wet With Some Education
Several professional associations offer educational programs and even accreditation in the wedding planning field. Although accreditation won't necessarily guarantee your success, at least by itself, these programs can help you learn more about the various aspects of running your own business.
As for the hands-on experience, you might have numerous friends and family members who are ready and willing to allow you to plan their weddings if you're fortunate. You can include them in your portfolio.
Otherwise, you'll have to start by assisting other, more established planners with their events. Many experienced wedding planners feature a "careers" or "internships" section on their websites. Otherwise, email or call them and ask if they'd be willing to accept your assistance on an event...for free. That usually catches their attention and increases their chances for an affirmative response.
Develop a Company Image That Reflects Your Style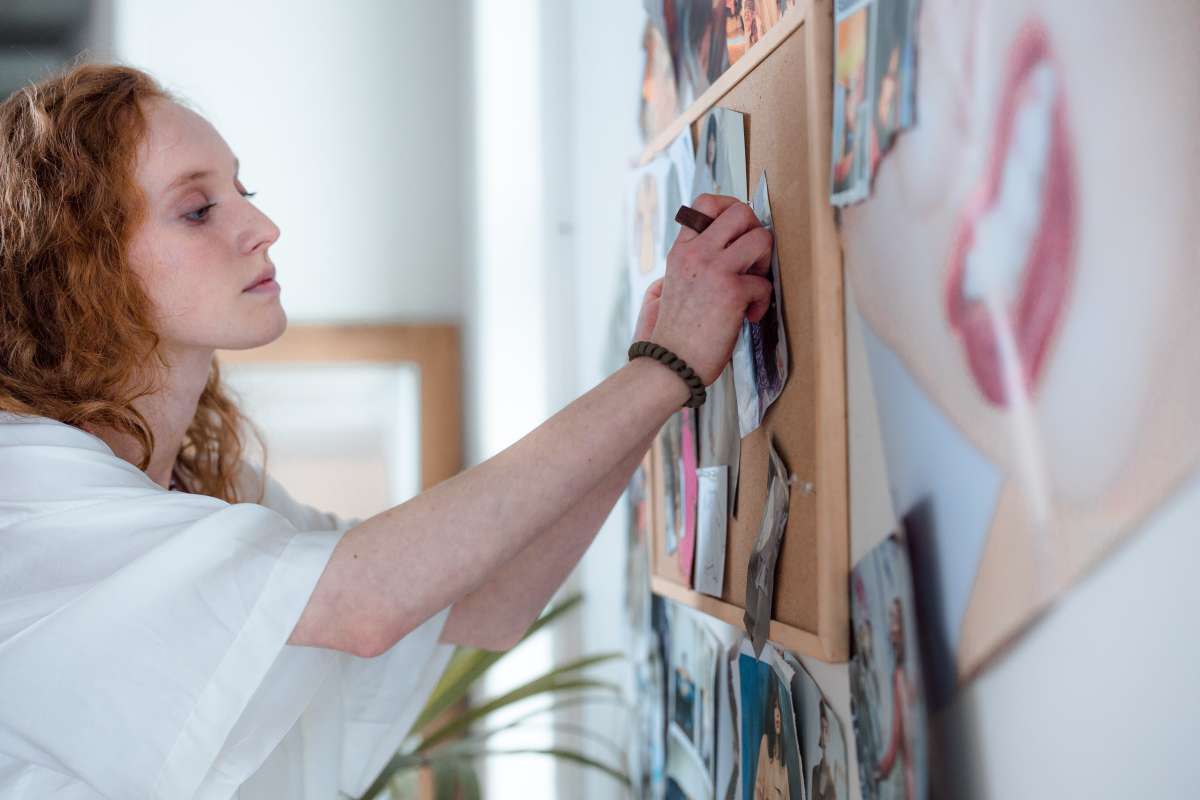 Wedding planning is all about style. Brides are trusting you, your eye, and your ideas to make their weddings beautiful. From your business name to your logo to the colours and fonts you'll use in your marketing, your company image must demonstrate great style and attention to detail. 
Maybe you or someone you know is acquainted with a great graphic designer who can help bring your image to life at a nominal cost. Otherwise, websites like 99designs offer logos, cards, and stationery at a relatively modest price. Some even create websites.
At the very least, you'll need great-looking business cards and a smartly designed website to start. Brochures and print ads can come later.
Keep Realistic Financial Goals
You know where you want to go. Now you have to get there. Make sure you have sufficient cash on hand to cover startup costs.
Wedding planning is named one of 27 businesses you can launch into on USD1,000 or less in 2018, but many estimates increase. You might be better off planning on investing USD2,500 or more. At a minimum, you'll need a computer, software, and office supplies, and this assumes you can network and market your new business at virtually no cost.
Create a Marketing Strategy That's Low on Cost, High on Returns
Savvy business owners know that the way to reach brides these days is online. Many wedding vendors get great results advertising on WeddingWire and prestigious local sites.
If your business is serving a particular niche—may be ethnic weddings, "indie" brides, or eco-conscious brides—consider targeting your advertising dollars to sites and event planning blogs that cater to that clientele. Otherwise, having a great website that has been properly optimized for search engine rankings will also drive prospective brides to your company.
Finally, be wary of large-scale "bridal shows." These tend to be exorbitantly expensive. They usually have a meagre rate of return for wedding planners because planners don't have a tangible service to display the way caterers or dress shops do.
Make Your Business Legitimate and Legal
Consulting with an attorney is always a brilliant idea when you're starting a business of any kind. He can provide invaluable advice when it comes to determining which business structure will work best for you, whether that's a sole proprietorship, an LLC, or a corporation. In any case, you'll want to register your business name with your state. An attorney can also review the documents you plan to use in your business, such as a client contract, or help you create them. 
Realize That Your Success Depends Upon Building Relationship
Investing your time and energy into developing relationships with other wedding professionals in your area can be well worth the effort. You'll create referral sources for new business, and you'll get an understanding of which vendors are professional and reputable and which might not be worth referring to your clients.
Consider joining local chapters of the National Association of Catering Executives and the International Special Events Society. They can put you in direct contact with venues, caterers, photographers, videographers, florists, officiants, and more. 
You can also contact wedding vendors directly to set up lunch meetings or get together for coffee. You'll find most professionals are eager to build their networks and learn more about other service providers in their area.
How to Start a Wedding Planning Business 
There are many different ways you can learn how to start a wedding planning business, but we'll give you a few steps to help you get your business started.
Choose the Type of Wedding Business You Want to Start and a Name
Before you can do much else, you need to decide what kind of services you want your wedding planning business to offer. Wedding planners can offer all types of different services, and you should pick which ones you'll offer before you get to the nitty-gritty of planning your business and setting it up. You should also choose a business name during this step and check with your state's resources to ensure that the name you want is available. You can usually do this using an online database on their website.
Choose a Business Entity
The next step in starting a wedding planning business is deciding how you'll structure your business for legal and tax purposes. You'll likely want to choose a business entity that protects you personally from any legal ramifications your wedding planning business might face. An excellent option for this would be to choose a limited liability company (LLC) as your business entity. An LLC is a registered business in which owners are not personally liable for the business's debts or obligations. You might also choose a limited liability partnership if you want to have a business partner but the protections an LLC can offer you. Once you select a business entity, you can move on to step 3, writing your business plan.
You'll also want to register the business with the state once you have the entity and name decided. Now would be a great time to consult a business attorney familiar with your type of business who can help you make sure everything is up to par and that you aren't missing any steps. This person can also help you choose which business entity is best for your wedding planning business.
Write a Detailed Business Plan
Hopefully, if you're starting a wedding planning business, you're already a good planner, and this step should come naturally to you. You'll need to write a business plan before you can get your business up and running. You can use a business plan template or business plan software to make the process easier, but there are some specific things you should be sure to include in it, no matter how you write it.
You should include a summary of your business in the plan as well as a market analysis, a detailed list of the products and services you'll offer, your marketing and sales plan, your financial plan and projections, and more. Think of your business plan for a roadmap that will lead you through the early stages of building your business and making it profitable.
Your business plan should also include some of the vendors and any other businesses you plan on working with. During the first year of starting your business, focus on developing such relationships. It will be a challenging first year, but you could spend the time introducing yourself to the local wedding vendors so you could find people to recommend and work with. Set the groundwork for your business and establish yourself.
Define your services
As a wedding planner, you can offer one, a selection, or all of the following services:
Full wedding planning:

 you'll plan the entire wedding from the first consultation to the day, including designing the concept and coordinating with the vendors.

Partial wedding planning:

 typically, the couple will only hire you to help with their timeline and manage the event.

Wedding consultation:

 you'll only give recommendations on a couple's event plans.
The service fee usually gets higher as you get more involved in planning the event. Thus, complete wedding planning is the most expensive of all options. Be sure to include your services and pricing in your plan.
As your business grows, so will your plan. In the early stages, it's better to set out realistic expectations for your small business. Once your company has expanded, adjust your plans accordingly.
Take care of legal documents.
Next, sort out the legal documents to run your business. Check out our ultimate list of Wedding Planners in Melbourne to help you organise a stress-free wedding.
For this, consider hiring an attorney to consult on a suitable business structure. The structure you choose determines your taxes and the protection of your assets. When you've decided on a system, register your business name with your state and local governments.
Also, remember to get business insurance in case of disasters, accidents, or any other risks. Don't forget to take care of your client contracts for when you get hired. Generally, the contract includes terms for services, payment, cancellation, and termination, among other things.
Create your brand
A successful wedding planning business is based on a unique brand. With new wedding planners constantly appearing, having a particular niche and a brand helps you catch your clients' eye. You could focus on working with clients who want a big wedding with hundreds of guests or cater to people who want to get married in a nature reserve.
Think about:
Your niche. What sets you apart from the others and makes you the wedding planning business someone should choose?

Your logo. A good logo is simple, easy to remember, and unique.

The overall visual look of your new business. This includes other web design elements like the colour palette and typography you will be using.

The tone and voice of your brand. How does your company sound like when you talk to potential clients or the people visiting your website?
Create wedding concepts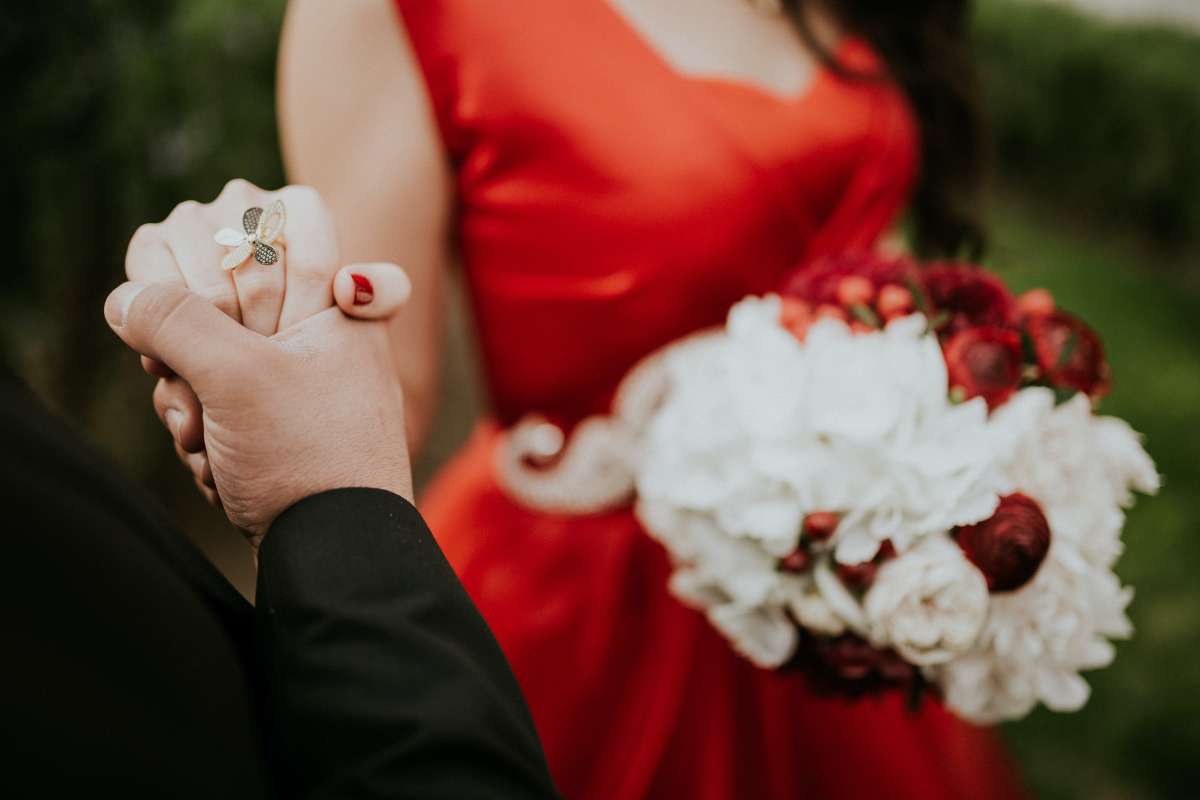 As a newcomer, you probably don't have enough content for your portfolio. You can solve this issue by creating some mockup wedding plans to use as marketing material.
First, research on current wedding trends. Find out what the most popular themes and decorations are. If your business focuses on cultural weddings, look for such decorations. Gather what you've found and design several wedding concepts.
Next, contact vendors. Ask if they're willing to work with you in creating the concepts. You'll probably need a vendor for flowers, decoration, and lighting. Also, get a professional photographer to capture the entire setup.
To make your mockup designs, get inspiration from Pinterest and similar sites – feel free to set them up in your own home. Try making several mock wedding timelines for different occasions. This will help potential clients visualize their wedding day when they are deciding whether to hire you.
Market Your Services and Start Doing Business
Once your wedding planning business is up and running and has the services you're offering laid out, you can start marketing them and hopefully bringing on new business. Consider marketing at trade shows and with any bridal boutiques in your area, or forge relationships with wedding venues to find clients. Once you get your first client, you're off to the races and can consider yourself fully in business.
The brides and grooms you work with will be grateful for your services, and you can help them make their special day as stress-free as possible.
Why you should start a wedding planning business
Getting into wedding management can prove both exciting and profitable. Today, the wedding industry is a lucrative business.
Regarding startup costs, starting this business is quite affordable. You can work from anywhere on your computer and smartphone. If you're passionate and multi-skilled, this job could be for you. As a wedding planner, you need to be good at customer service, event coordination, management, and design.
Risks of starting a wedding planning business
Before starting your business, you need to know the risks of becoming a wedding planner.
Since most weddings happen during weekends, you will lose some free time. Consider scheduling some days off during the week to minimize burnout. Furthermore, you can't build a loyal clientele from a wedding planning business. Your past customers might recommend you to their friends, but it's not likely that those who have worked with you will hire you again.
It would be best if you also market your business more during low seasons. Craft a strategy that encourages more people to wed in other seasons. Otherwise, you might risk losing income during idle times.
Becoming a wedding planner
The wedding industry remains a profitable business – but it takes a dedicated and multi-skilled person to become a wedding planner. Before you start your business, consider the time and money needed to invest in starting your own business. You will have to work weekends and holidays and market harder during the off-seasons. Looking for the Top Wedding Planner in Melbourne? Look no further and check out our ultimate list of Wedding Planners here.
Remember that you will also need to have great people skills and pay attention to detail, no matter how tiny they may seem. Since weddings are a once-in-a-lifetime event for many, your customers will expect to be able to have a say in everything. If you think you can easily handle a bridezilla and want to help create real fairytale weddings, wedding planning could be just the right career move for you.