A fashion photoshoot is an essential part of creating a brand and product, and your first one can feel daunting if you've never produced one before. 
Just like any event or party that you might throw, it's all about pre-planning, predicting what could go wrong, and making sure you have the right team on your side through it all.
A fashion photoshoot is not like any other photography session. 
For brand owners, they need to showcase their line of products in a way that would appear irresistible to consumers. 
You have to make it work along with the type of model and the makeup look. The days leading up to a photoshoot are always buzzing with anticipation. 
The ideas that have been bouncing around in my head for so long are finally released with the first click of the shutter when that vision appears on the screen. 
However, from the development of garments to the logistics of location scouting and prop sourcing, there's a lot of preparation leading up to the 'big day.
Brands hire professional photographers as they know how to catch people's attention from pictures alone. 
If you're somewhere new to the game of professional photography, you may want to read the following tips that can help you on your way to success.
Producing a Fashion Photo Shoot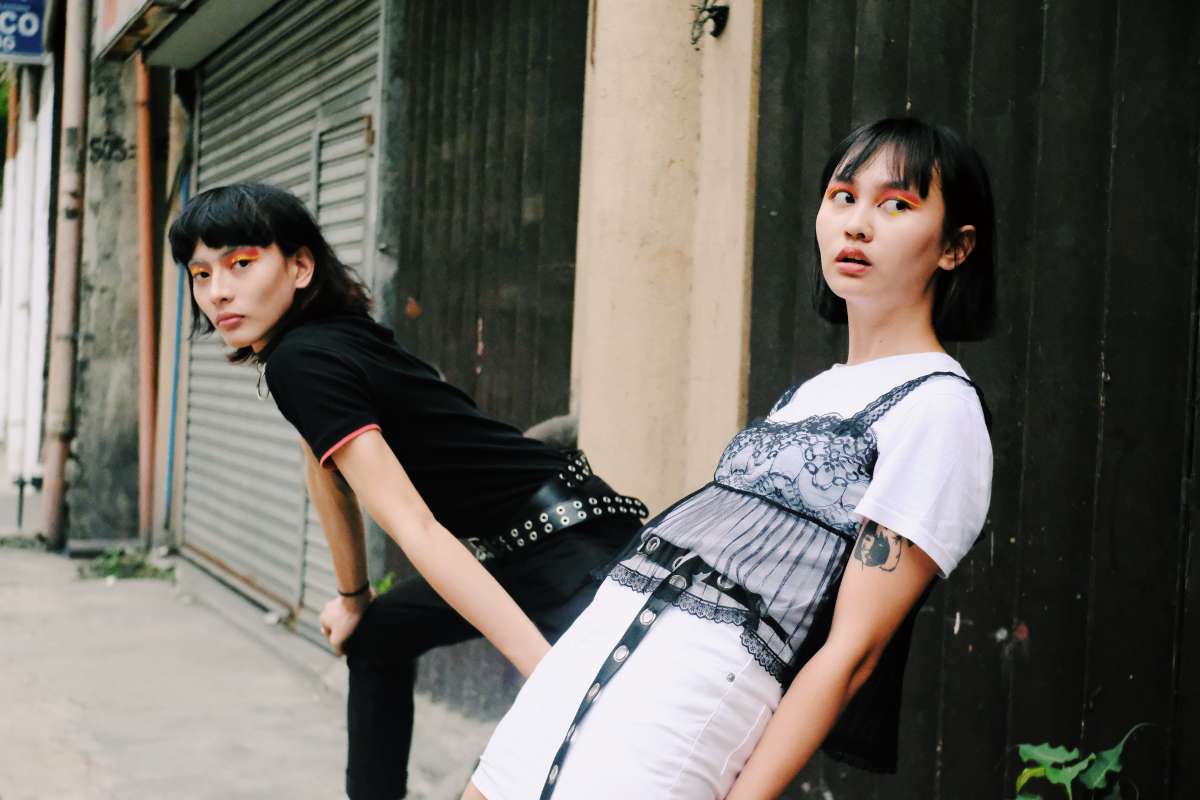 First, you need to have a plan — If you are shooting for a publication, the art director may tell you what kind of feel they want. 
The theme planning falls on your shoulders if you are shooting for your lookbook or a personal website. 
Find a team for the project and keep that in mind as you select locations and backdrops and communicate with the stylists and models.
Pre-Production
Decide your objectives and set a budget. 
Never go into a photoshoot without knowing precisely what you need to get out of it. 
Do you need content for social media for the next two months, product photos of your new line, or lifestyle photos for a lookbook? 
You can repurpose pictures for things like Facebook ads, blog posts, or emails too, but it'll help to know all of these things up front.
Write down all your goals for this shoot before you do anything else, and then set a budget for how much you have to spend in total.
Build a Shot List and Photo Direction. 
You'll want to start a document with a list of all the shots you'll need and be as specific as possible. 
You'll be running around doing a million things on the day of the shoot, so you want to make sure you've planned.
Also, you'll want to create some photo direction and inspiration, whether it's on a mood board, Pinterest, or a Word document. 
Here's the fun part! You can source images from the internet, magazines, or even go out and shoot some photos yourself. 
Make notes about what you like, for example, particular colours, lighting, and even poses or facial expressions.
You'll want to share this document with the photographer and the model, hair and makeup, stylist, and anyone else involved with the shoot.
Build Your Team. 
In addition to yourself and the model(s), your team should have a stylist who understands tailoring and can make adjustments to the clothes, so they fit the model properly; a hairstylist and makeup artist who can help you bring your vision to life; and an all-around support person who can fill in or run errands as needed.
The importance of your team for a photoshoot really can't be overstated. 
Make sure you have a group of people you can trust to show up on time, get their jobs done, and jump in to help, whatever it takes.
You might have people working more than one job (and let's be honest, you will probably be one of those people!), 
Ensure all the responsibilities listed here are covered, and everyone knows what they're in charge of.
Creative Director

Photographer

Model(s)

Hair/Makeup

Wardrobe/Stylist

Set Design/Props
No matter how well you plan, something will always come up, so it's essential to have a team you can depend on to take care of it, no matter what, with a positive attitude. 
Just in case you get a last-minute cancellation, it's always good to have a backup lined up for your model or photographer as well.
Get Contracts in Place.
There are so many horror stories about what can happen if you don't have a contract in place.
Model releases are a must (and if you're not sure how to draft one, you can download templates for free online pretty quickly!). 
Also, make sure your contract with the photographer has all the essential details like:
Exactly what deliverables are included

What format they'll be delivered in

When you'll receive selects

When you'll receive the final photos

How much and when the photographer will be paid

Photo rights

Cancellation or delay scenarios
This might not be in the contract but confirm with your photographer that they have the proper lighting, backdrop, and other equipment needed for the shoot that they'll be bringing. 
If they don't have it, they can always rent what they need, but you'll need to budget accordingly.
Scout Your Location. 
If you are shooting on location rather than in a studio, make sure you consider safety and legal issues. 
For example, railroad tracks are usually private property, and it is illegal (and dangerous) to photograph them. 
For other locations, you may need a permit or authorization from the owner. So do yourself a favour and check before you go.
It's not always feasible, but it's such a big plus if you can scout your location in advance (particularly with your photographer) so you know the best shots, the lighting, and any situations you need to plan for.
During the scout, take detailed photos (they can just be taken with your mobile phone) of the area, taking into account things like foot traffic, noise, sunset and sunrise, parking, etc. 
Check signage and online schedules to make sure there's nothing unusual happening on the day of your shoot. 
The last thing you want is to show up on the day and realize that the whole street is blocked off for a private event.
Create a Call Sheet. 
You can build your call sheet from an online template as well. 
It's essential to have everyone's cell phone number for any hiccups on the day of the shoot and make sure they know where to park, when to show up, what to bring, and when they can plan to wrap.
It should include a schedule for the day, particularly if you have different locations or significant changes. 
I like to bake in extra time before each location change or significant outfit/makeup change, so if you're running a little long, you don't run out of time at the end of the day. 
I usually also make everyone's call time 30 minutes before I genuinely need them there.
Send out the call sheet before the shoot, and ask everyone to reply to your email with their call time to ensure no confusion!
Create an Appropriate Setting 
To create the best background for your fashion photographs, determine whether you're shooting for a catalogue or an ad. 
Professional photos for records benefit from simple sets to highlight the fashion piece's best features. In addition, natural and exotic settings will help pop out the outfit for advertisements. 
Set up Your Equipment.
You may have a straightforward setup or all of the latest gadgets, but along with your camera, lenses, and a source of light are the bare minima you can get away with. 
You should know exactly how your camera works, but it's a good idea to know other tricks and tips if your equipment fails or some different plan goes awry. 
On the "nice to have" list is a way to backup the shots before you even leave the location, a system for keeping track of the shot details, water and food for the team, and a first aid kit.
Use the Right Lens for the Job. 
While Erik Madigan Heck can do much of his work with a hand-me-down lens from his mother, most photographers build up a core set of lenses that they use for specific purposes. 
Use Simple Lighting 
A common beginner mistake is to spend so much on lighting gear and overusing flashes only to have a picture turn out not so good. Making lighting schemes overly complicated will only waste your time. 
The best way to start is to try the basics first. Use only one lighting source and a white reflector to see if you can get the desired outcome. 
It's also good to work with the natural lighting of the location and see how you can work with it.  
You will need to decide between natural and studio light and understand how to work in either situation. 
Lighting your shoot correctly is crucial for showing off the clothes and the model. 
Photo Shoot Day
When you get there — Once your team is assembled and the shoot is underway, stick to your schedule and set a professional tone.
Be Ready Before the Model Arrives.
Set up your lights, backdrop, and props before the model arrives if you're in the studio. 
If you're going to be shooting on location, get there before the model does so you can set up your equipment.
Part of Preparing Is Being Inspired.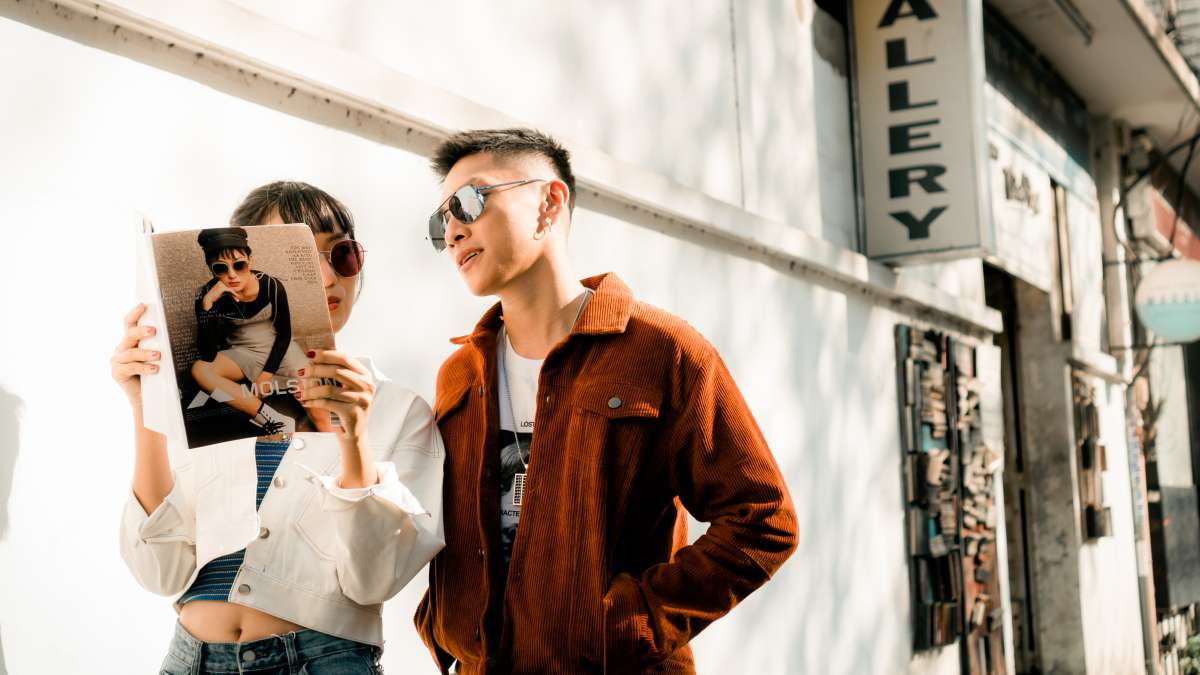 Get to know the work of other photographers as well as the history of fashion photography. 
Spend time looking at magazines, websites, and photographers' books to better understand composition, colour, and lighting. 
Here are some ways to source inspiration for your photoshoot:
Think of ways to convey the idea behind your seasonal range into something your customers can visually understand

Determine the "feel" you want for the season, and then choose the location that exemplifies this concept and start to imagine the poses your model will act out

Determine what props, setting, or styling will help convey your collection; create a mood board to narrow down the concepts you want to have at your photoshoot.

Create a plotline with character concepts and mood, i.e. will your model powerfully wear your designs or casually lounge around a comfortable setting.

Use Pinterest to source ideas for your photoshoot. Please take advantage of their powerful search options and the thousands of boards created for fashion shoot inspirations.

Adventure out with a camera, your inspiration board, and capture 20 photos that you can take back to the office to shoot

Research fashion magazines editorials or shoots that have done something similar to what you hope to accomplish; these will be excellent sources of inspiration when deciding on shoot locations, lighting and props.

Scout the location, and be sure to do your homework. A studio is ideal because photographers can easily control critical elements like lighting and weather. However, if you decide to shoot outdoors, make sure you gain the appropriate permits or permission requests in advance.
Establish a Rapport With the Subject.
When your model arrives, spend a little time talking to the person and putting them at ease. When relaxed, they will be much more natural in front of the camera, shown in your final images.
Make the Outfit Flow 
One of the tricks of photographing fabrics in an outfit is to show its texture and how it moves along the wearer's body. 
You need to create a vision for consumers of how it would look on them and be comfortable to wear. 
The best way to capture that feature is to ask the model to spin around so that the fabric goes along with the movement. 
It will form a triangle that creates a balanced picture. This technique will benefit long dresses that need to flow and fill negative space.  
Make the Fashion Standout 
Fashion shoots have one main goal—to show off the latest creative piece and its selling points. 
Most of the time, you don't need props that will distract the audience's eyes. Instead, make sure that nothing will obstruct the view from the fashion piece. 
Show off every detail that will make people want this coat or dress. The colour must be vivid, and it must look great on the model.  
Give Credit to the Team.
Acknowledge everyone's contribution to the shoot's success and thank them all for their time and hard work. 
Your name might be on the final image, but everyone on the set contributed to the final results.
The excitement and anxiety around the day of a photoshoot will always be a little bit overwhelming. So here are a few tips to keep it productive, seamless, and positive:
Show up early and bring more snacks and water than you think you need

Bring printed copies of the call sheet, shot list, and photo direction, as well as digital.

Don't forget to check the time, all the time. If you're the producer, you are in charge of keeping to the schedule or knowing when the program needs to be changed.

Get sneak peeks at the shots from the photographer, and don't be afraid to say something if you want something changed.

Stay positive! Your attitude will affect how the whole shoot goes, so even if something goes wrong (which I guarantee something will), it's essential to take a breath and lean on your team to help you find a solution.
Post Production
After the session, most photographers touch up with software such as Adobe Photoshop, but software can't fix poorly lit or out-of-focus images. 
As you adjust colour balance and make adjustments, be aware that there is lively debate about where to draw the line for digital manipulation of images. 
Stay current on the conversations surrounding photography and the fashion world.
Retouch Your Photos 
The post-production of the photo is essential if you want to get stunning images you can be proud of. 
Some photographers may or may not have the time to retouch photos. You can choose to use software or pick a service that can work on your pictures like magic. 
Retouching may involve corrections, airbrushing, enhancing backgrounds, editing creases, or stray hairs, and more. But, again, editing by an experienced artist will help produce the outcome you need. 
Meet Your Deadline.
It is sometimes hard to stop adjusting and tweaking images; it is equally hard to pick only a limited number of shots from a day's worth of work. 
Still, if someone else is waiting on those images, deliver them on time and with a professional attitude. That will help open the door for other opportunities.
Be Ready to Do it All Over Again.
If your editor says none of the shots work, none of the shots works. 
Accept that assessment, ask for clarification on what they are looking for and go out shoot again.
Take Care of Business.
Submit your invoices, track your receipts, and update your portfolio, website, and resume.
Be Bold and Break the Rules 
There are official and unofficial rules to photography, but nobody says you can't exercise your freedom to bend or break them. 
You're a photographer that must have the creative freedom to produce photos in various ways. 
You may have to use unconventional lighting, experiment with colours and shadows, and move out of the path you follow. 
Don't be afraid of making mistakes because they are a part of the process. Sometimes, the most beautiful photos are created not by being professional all the time.  
In Conclusion 
A photographer must have the eye and the skills to create wonderful and captivating photos. 
They use concepts and elements that also apply to fashion photoshoots. In addition, they must create visually inspiring images that can sell products. 
They do it by highlighting the garment's best features even though the consumer can only see it through photos. 
A fashion photographer should know how to make the models, the setting, and the props work with the subject without overwhelming it. 
Following these tips may help you expand your creativity and develop ideas. Also, by increasing your skills as a photographer, you'll be on your way to being a successful artist in a lucrative industry.