A Bohemian Wedding is like pages from a mythical woodland enchanted book. Boho Chic Weddings have a distinct soft and romantic feel that is earthy and inspired by nature and the beautiful outdoors. These wedding ideas are for sure some of my favourites, and I hope you enjoy them as much as we do!
Wedding planning is something most of us find thrilling yet nerve-wracking to do. Of course, your wedding is a once in a lifetime moment since you are going to share it with the love of your life, it is only natural that you want everything to be perfect. Well, first off, you might be thinking of a motif to go with. If you are a couple that embraces such a carefree and nature-loving personality, we have a feeling that a Bohemian Wedding is a perfect theme for you!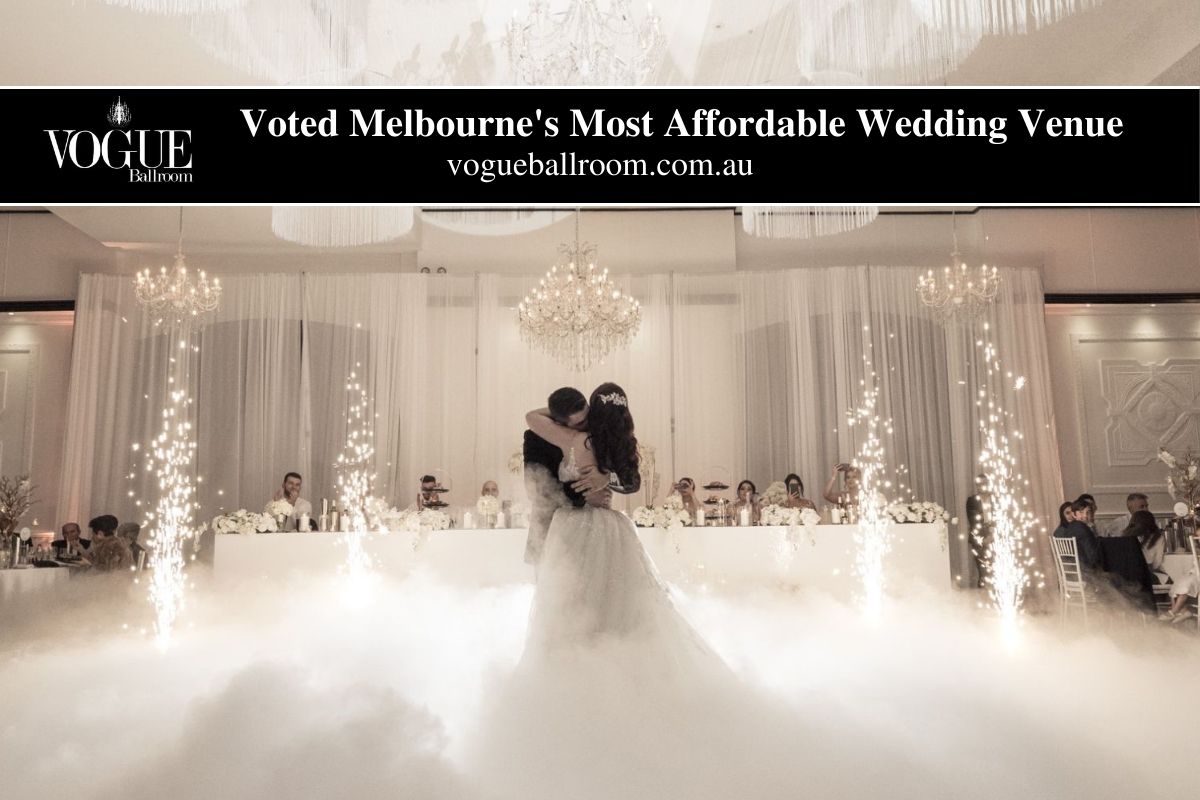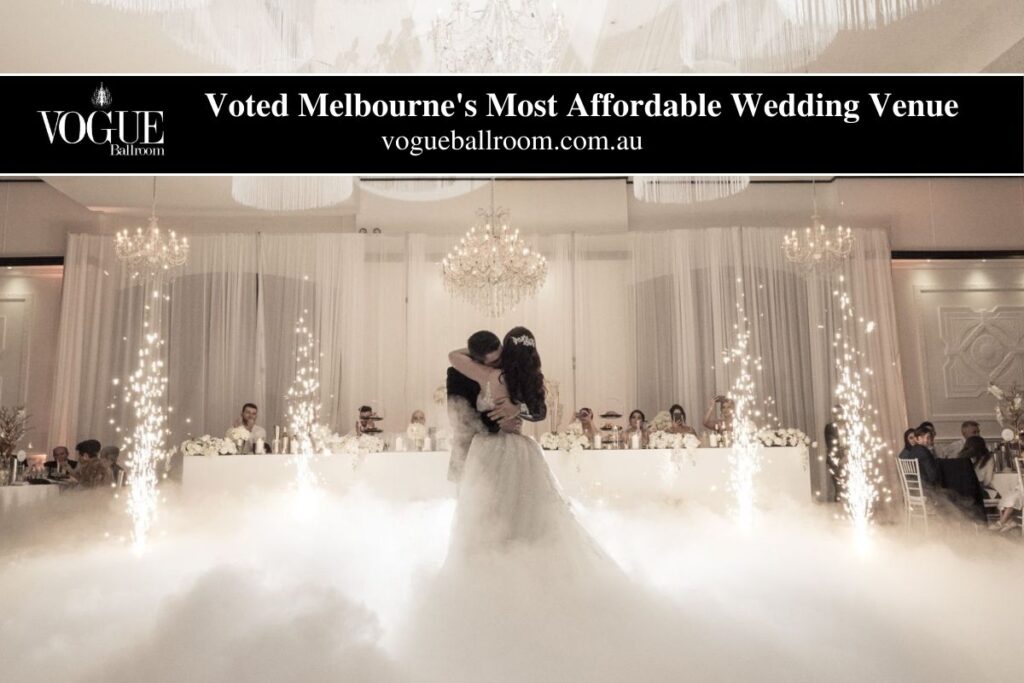 Choose an Enchanting Venue close to Nature.
Bohemian weddings are usually held in places that give everybody a full glimpse of nature. Either you choose the riverside or the gardens, it will surely be a picturesque moment. Outdoor weddings like garden or beach weddings are best held during summer or spring. But just in case you do worry about the weather is quite unpredictable, why not consider rusted barn venues for your Bohemian Wedding? When it comes to your special day, Vogue Ballroom has proven itself to be an iconic wedding venue and function centre in Melbourne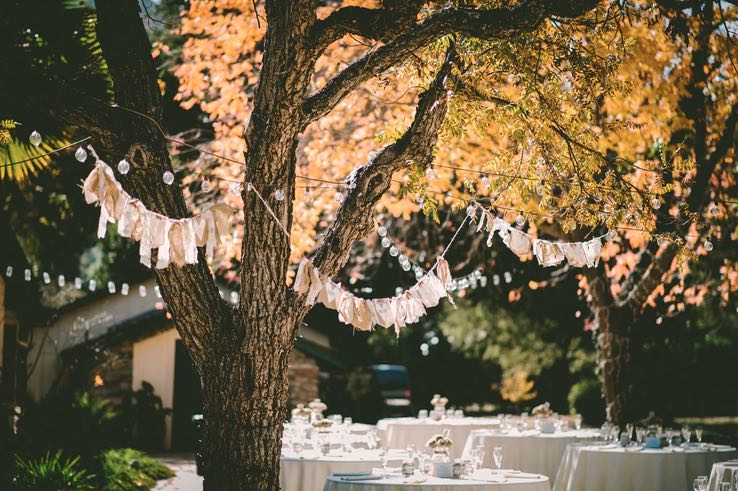 Green & Yellow Rustic Farm Wedding in North Carolina
The bride and groom love the mountains and wanted a true outdoor wedding with a simple, bohemian feel, so they chose the green meadows and mountain views of a farm in Asheville, North Carolina, for their celebration. The couple exchanged vows in an open field decorated with yellow blooms and a rustic metal arch covered in greenery. The reception was held in a gorgeous barn featuring high ceilings, a stone fireplace, and custom decorations including peace signs, burlap table runners, light fixtures made of twigs, and yellow and green flowers.
Romantic Woodland-Inspired Atlanta Wedding with Natural Details
Natural foliage along with a colour palette of earthy neutrals and delicate pastels established an ethereal theme that inspired the décor for both the ceremony and the reception. The bride was a vision of innocence in a vintage-inspired sheath gown by Claire Pettibone adorned with winding vines and a dainty floral motif. The ballroom of a luxurious hotel was effortlessly transformed into an exquisite woodland for the nature-inspired reception that followed.
Outdoor Ceremony Altar
If you're looking for the right backdrop to your outdoor ceremony space, try a macrame curtain. It's the perfect combination of practicality: shade from an otherwise overbearing sun and pretty decor. Looking for the Best Wedding Celebrant to help you tie the knot? We at Vogue Ballroom have compiled an exclusive list for you.
Watercolor Invites
These gorgeous invites are what bohemian dreams are made of. Whether you buy them pre-painted or get artsy with your fiancé, watercolour invites are a definite must-have for any boho wedding.
Rock Place Cards
Who knew rocks could make great place card accents? Make do with rocks from your backyard and pretty it up with some paint or get store-bought ones to recreate this easy place card idea.
Wooden Signs
From welcome signs to menus, opt for a wooden board to scrawl out those wedding messages. It's just the right amount of rustic to round out those indie vibes.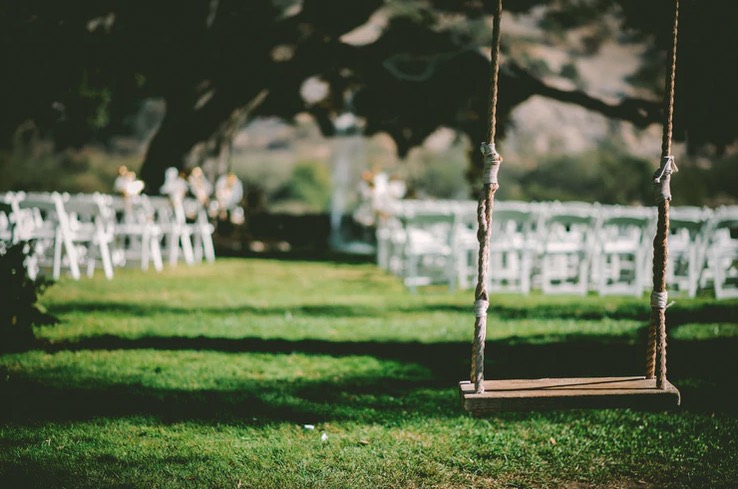 Hanging Flowers
This whimsical wonderland no doubt smells just as lovely as it looks. To recreate this bohemian's daydream, hang flowers from the ceiling using ribbon or fishing wire.
Metallic Gold Accents
To get the most out of those table centrepieces, display your feather + flower bouquets with an equally stunning assortment of gilded vases. Metallic accents are always an easy way to up your modern game and add some overall dimension to any look.
Wedding Chair Flowers
Instantly brighten up otherwise plain chairs with a decorative bouquet that'll gorgeously light up the aisle to make way for the bride. Don't be afraid to mix up flowers to create different bouquets per aisle for the quintessential bohemian eclecticism.
Bohemian Theme Wedding Cake
Flower crown cake
Using plenty of flowers, greenery, and earthy elements on your wedding cake is the perfect way to give a boho vibe. A simple way to do this is to have a simple white frosted cake in any size you prefer. Then decorate with small faux flowers and twigs to look like flower crowns, and vines are surrounding your cake. This will give a great naturalistic look that is elegant and beautiful.
Wood carving cake
This is a great idea for those who love nature and romance. Using either frosting, fondant, or paper, you can make your cake have a wood look that will fool anyone. You can then use frosting on any of these surfaces to create a wood carving illusion. You can "carve" your initials or wedding date to create a cute and rustic wedding cake.
Naked fruit cake
Here is a tasty and rustic looking cake idea for your boho wedding. Using a naked cake, decorate the sides or layers with fresh fruit like strawberries, blueberries, and raspberries. Naked cakes are great because they are fairly inexpensive and have little frosting. This gives the cake a rustic natural look that is perfect for this style of wedding. Check out our list of Melbourne Wedding Cake Shops to make the search as easy as possible.
Feather & greenery cake
Feathers are great decor pieces for a rustic boho themed cake. Feathers have a versatile yet rustic charm, and they look great on a cake. You can use faux feathers, or you can have edible feathers made from fondant. You can use as many as you like on your cake and compliment them with greenery and colourful flowers.
Flower Cake
Don't let the flowers stop short of your wedding cake. Bright petals make for a gorgeous cake that'll smell as deliciously fragrant as it tastes.
Decorate with Laces and Flowers
Flowers make everything more beautiful and colourful. Begin with your fancy wedding arch by filling it up with flower rolls, spring bouquets and lace curtains. If you are feeling more creative, then why not add some tree branches to add more drama. Remember, whatever happens under the wedding arch will take a ton of space in your wedding album; make it worth all the photos!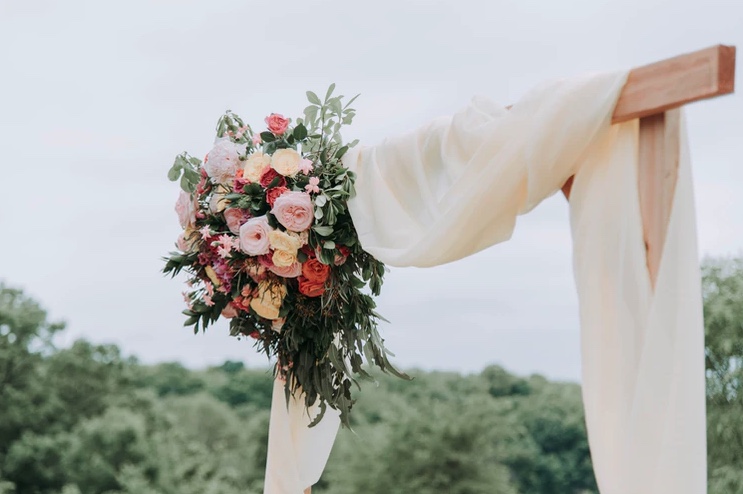 Apart from decorating your wedding arch, you can also add a swing or a vintage couple bench. Make every corner of the venue Instagram-worthy, not only for you and your partner but for your guests as well!
Brighten up those lapels with a colourful collection of wildflower boutonnieres. Coordinate with your mismatched bridesmaid dresses by making each boutonniere as unique as each groomsman.
The typical bohemian wedding includes a magnitude of flora. It's all about looking like you haven't made an effort, even though (of course) you have. The bridal bouquets are often oversized and 'unstructured', to create the 'I picked these myself and threw them together this morning' look.
Decor usually consists of large floral hanging installations and huge amounts of greenery. Like previously mentioned, the decor at a typical bohemian wedding brings the outside within.
Boho Chic Seating Area
There's nothing more inviting than a cozy tent in the outdoors. Give you and your guests a comfortable space to lounge and chat while fulfilling those boho #goals.
Boho Themed Wedding Centerpieces
Abstract art
Using abstract art as vases or candle holders is a great idea for a boho wedding centrepiece. Using a piece that has gold, rose gold or silver accents is a great way to tie several colours together. You can use whatever size or shape you like, as your wedding theme really depends on your own taste. You can find abstract art online or at local decor stores in your area.
Rustic lanterns
Rustic lanterns are perfect centrepieces for a boho wedding. You can do so many things with them like place small lit candles inside, fill or surround with flowers of your choice, and so much more! You can find them online or locally in colours like gold, white, or black.
Lights in a bottle
This is a simple centrepiece that you can make yourself or buy online. Simply place string or "fairy lights" inside an old clear glass bottle, making a magical and romantic wedding reception centrepiece. You could also use the small one with small candles.
Bohemian Themed Wedding Attire
Definitely, your wedding gown should be the perfect fit for you. It should make you feel good, make you feel wonderful! But then aside from this, you should also consider the environment and the venue. Would it be practical to wear a maxi dress or a long-sleeved dress? Bohemian weddings are usually held outdoors so try to take it into careful consideration. You are thinking of what shoes to wear on your wedding day?
We found this glorious Boho wedding dress that can definitely turn you into a forest goddess! This daring full-sleeved long dress is by Zuhair Murad. One of the best designers for bridal gowns! Plus size bride? No problem!
Flower crowns & boutonnieres
Using nature in your wedding is an important part of a boho themed wedding. Making your bouquets, flower crowns, and boutonnieres consist of various flowers and greenery is a great way to do so. Make bouquets and flower crowns from wildflowers and vine-like greenery. Make your boutonnieres have pine cones, greenery, and wildflowers to continue with this theme. Check out our ultimate list of Wedding Flower Shops in Melbourne to help you pick the perfect arrangements.
Suspenders & Bow Ties
When it comes to actual attire, you will need just the right colours to compliment your flowers and greenery. For your groomsmen, you may want to have them wear suspenders and bow ties for a more elegant yet rustic look. Have them wear colours like sage green, orange, or burgundy for this wedding theme.
Bridesmaids dresses
Having your bridesmaids each wear a different colour is an ideal option for a rustic boho themed wedding. Using colours such as mustard yellow, forest green, burgundy, and orange are great colour schemes. You could choose to have one style of dress and several colours or a different style of dress for every bridesmaid. If you are having a fall or early winter wedding, you may want to have longer styled dresses.
It will be some sort of a bummer if your guests don't follow the Bohemian dress code. While you look stunning being the most beautiful Boho bride, it only fits to have your guests, particularly those who will join the entourage, to be in their Bohemian look as well!
Be the Ultimate Boho Chic with your Bohemian Hairstyle
Thank god there's the internet to give us tons and tons of ideas when it comes to hairstyles. Bohemian chic hairstyles, in all our honest opinion, are the best type of hairstyles out there. The beauty of it is that it looks effortlessly done, and it doesn't have to be perfect to look beautiful!
Whether you go for an updo or down do, the key is to take it easy with your hair and have fun! If your hair is too long and you would want something that looks neat, you can never go wrong with braids. It gives a very traditional feminine vibe, and it lets you be creative by experimenting with different styles.
Accessorize with Whimsical Headpieces
The Boho chic style requires fancy accessories. Instead of going for a diamond necklace, opt for something more different – such as a headpiece encrusted with crystals or embellished with flowers. The classic Bohemian chic style is all about looking like an enchantress straight from a fairy tale, and whimsical headpieces do the job!
Flower crowns are also perfect to complete your Bohemian bridal look! You can either go for fancy roses or a spring floral mix of everything.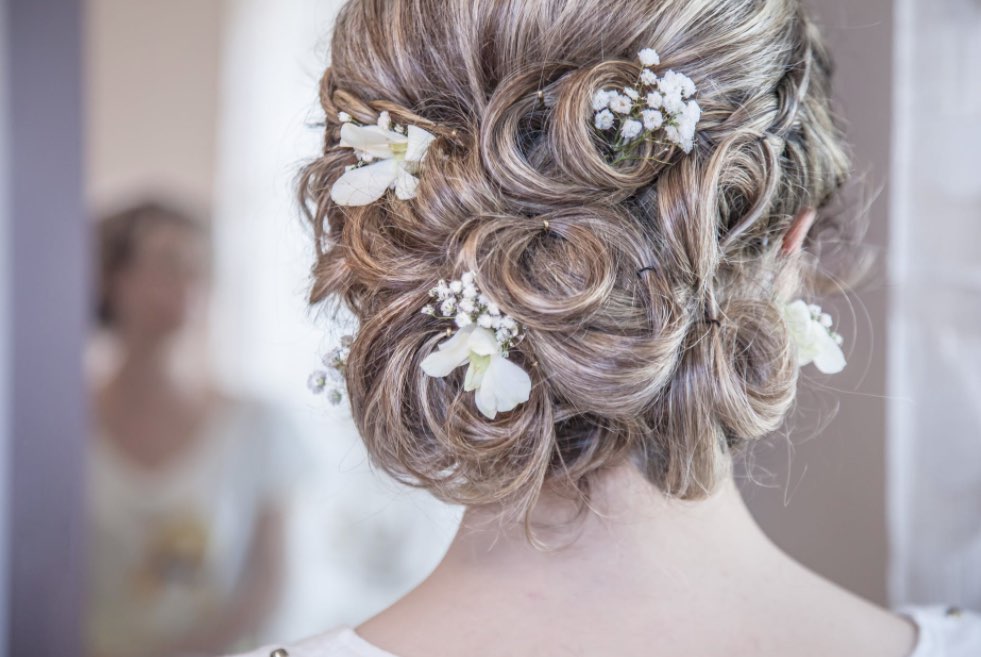 If you want to tone it down a bit and you kind of feel like a headpiece won't work with your hairstyle, you can also settle for hair barrettes. We love this hair accessory that Blake Lively wore in one of her red carpet events! It looks so beautiful with her subtle fish braids.
Floral Crown
boho-chic-wedding-inspiration-photo-shoot-Kimberly-Chau-photography-5
Of course, no bohemian wedding is complete without a flower crown. Don the prettiest arrangement of wildflowers for a beautiful, head-turning bridal accessory.
Terrarium Favors
There's nothing like a little greenery to symbolize the start of a new chapter in your lives. Send your guests off with the cutest assortment of shrubs and flowers encased in beautiful glass terrariums.
More Flowers and Vintage Pieces for your Table Setting
We can't get enough of these flowers! Well, a Bohemian wedding won't be complete without it. Plus, it makes everything picture-perfect, don't you think? For your table setting, choose vintage utensils and candle holders.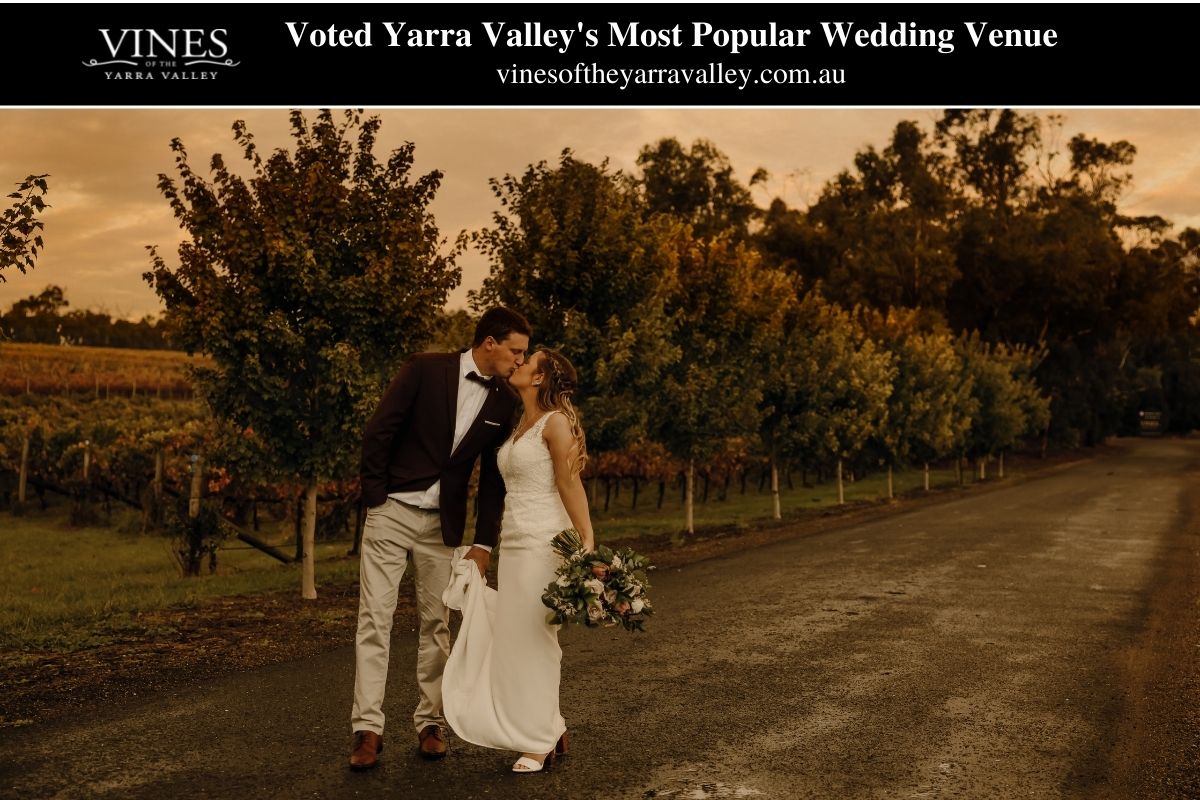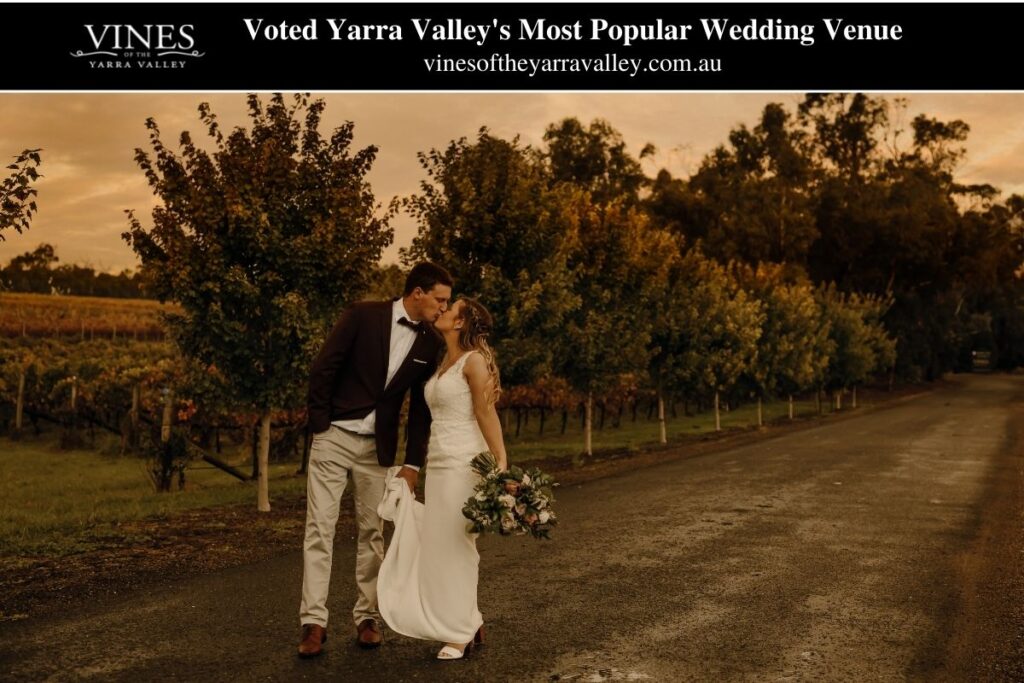 DIY Lace Tambourines
Guests will love the opportunity to celebrate your union with these DIY tambourines. The touch of lace is just what's needed to tie in the musical instrument to your whimsical wedding aesthetics.
If you are a nature lover, there's nothing more magical than to have your wedding ceremony in a place where you can see the clear blue skies, enamouring flowers and enchanting trees. Such a mesmerizing setup truly shows the wanderlust in you! If you think your Bohemian Theme Wedding is a huge go, then here are some gorgeous ideas you can take inspiration from.
Frequently Asked Questions About Boho Weddings
A Bohemian Wedding is like pages from a mythical woodland enchanted book. Boho Chic Weddings have a distinct soft and romantic feel that is earthy and inspired by nature and the beautiful outdoors. Braids, greenery, flowers, soft waves, and long hair are beautiful bohemian hair styles.
For women, the wedding guest boho look could take a few forms. We love long maxi dresses in a gorgeous color like the one above, or a floral print, or with a great detail like a ruffled hem, blouson sleeves, tie waist or straps, or a sleeveless halter style.
First, a lot of couples identify with the simple, anything goes, DIY filled style of a boho wedding. It allows for many ways to personalize a wedding. Second, because of its frugality, it adjust to even the smallest of budgets.
Really, vintage is another word for old. Like, 20 years old, but not older than 100 years old. Once you hit 100 years, you're talking antique. To me, Boho is just a specific style of vintage.