Photographers often confuse photoshoot time and the actual time it takes to prepare, shoot, and process images from a photography session. As a new or beginner photographer, one must understand the difference between these things. 
Before we dig into the details of what components make up a portrait session from start to finish, let's run through the basics. First, as a photographer, you must calculate how much time is involved in your line of work. After all, we all want to be profitable without exhausting ourselves. 
This article will discuss how long it takes for the photographer to shoot and process a fashion photoshoot.
We will look into a case when the photographer gets all of the photography steps done on his own (from communicating with the client to photoshoot time to editing and delivering the final product)
Photographer Work-Time Breakdown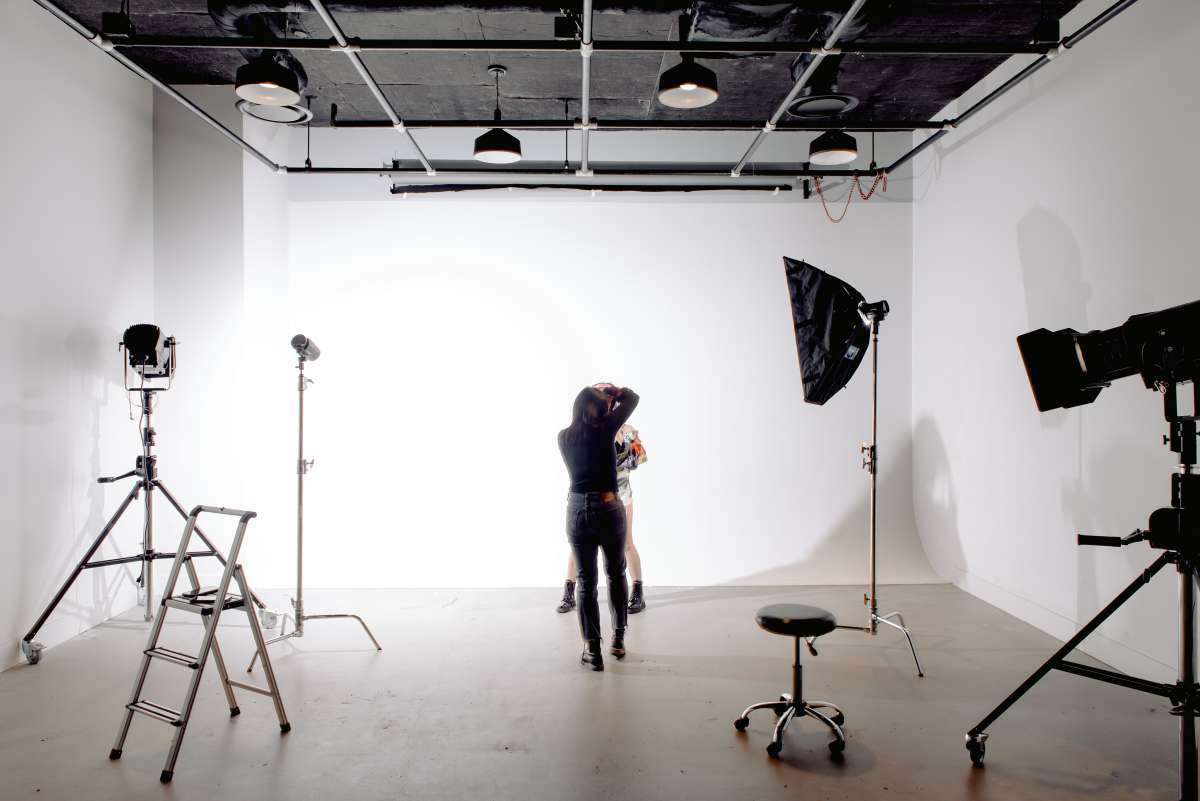 This is a breakdown of approximately how much time it takes for a photographer from initial client inquiry to deliver final images/products. 
Communication with the client (emails, calls, messages, in-person consultations): 2 hours

Photoshoot & equipment preparation: 1 hour

Drive to and from the photoshoot: 30 min -1 hour

Photo session time: 2 hours or more

Transfer + photo backup: 30min – 1 hour

Culling photos: 1-2 hours
Communication Time 
Client communication can be done in many different forms – email, phone calls, text messages, social media messages, or in-person consultations. After the initial contact, both client and photographer choose which method of communication is most convenient for them. 
There is no right or wrong way of communication – it's a matter of preference between the client and the photographer.
The main goal is for the photographer to explain their services to the clients and help them feel secure that they made the right choice by hiring you for the job. 
As a client, you can tell a lot about the photographer based on their communication skills. Professional photographers always reply to messages promptly, answer any clients' questions, and help them with photoshoot styling ideas. 
A lot of times, the photographer is your photoshoot planner. He or she will give you suggestions on how to better prepare for the session, what outfits to pick, and how to choose the correct location. 
Don't forget to add the time spent on communicating with potential clients interested in your services but didn't book. Communication with the client both before and after the photo session will take approximately 2 hours or more.
Photoshoot & Equipment Preparation Before the Shoot
Photographer Preparation
In addition to helping your clients prepare for the photo session, the photographer spends time developing new ideas and using creativity before the project. Photographers constantly research new photoshoot spots and do location scouting. 
Your clients will have different preferences, and we must be able to accommodate that. Creating a unique and custom photography experience is the goal of a professional portrait photographer. 
Depending on whether a single person portrait photoshoot or a family group photoshoot, different posing ideas will come into play. Before the session, the photographer usually refreshes their mind with inspirational images and posing pictures for the session. 
Equipment Preparation
It's equally important to prepare your photography gear for the photo shoot ahead of time. It's best to examine your camera and lenses not just before the photoshoot but regularly.
Doing so will prolong the life of your photography gear, and you will be ready to do even a spontaneous photo shoot. 
The night before the photo session, start preparing my gear for the job. Make sure to charge the camera batteries and bring spare ones just in case. Also double-check if all of the images from memory cards have been transferred and the cards are formatted. 
After batteries and memory cards are ready, it's time to pack the camera bag. Bring my 85mm, 50mm, and 70-200mm lenses for portrait sessions. It's also a good practice to get a backup camera if your primary camera breaks down during a shoot. (This doesn't happen very often, but it is a good tip.) 
Overall, the time spent on preparing your ideas, inspirations, and photography gear for the photo shoot will be 1 hour or more.  
Drive to and from Photoshoot
When calculating the time spent on a photo shoot project, we must not forget the time it takes to commute. Depending on the location of the session and the time of day, the drive time will vary. 
Getting to a local park may take no more than 15 minutes one way. But if you are heading to a state beach or national park – it may take you at least an hour to get there. 
It's essential to consider the commute time when preparing for the photo shoot.
If you miscalculate the driving time and show up late to the photo session, it may be too late for sunset pictures. The photographer must be timely and professional at all times. 
Details such as location choice must also be taken into consideration when pricing your photography project.
Photographers must get reimbursed for the extra driving time, park admission fees, permits, and any additional fees that may come up. On average, photographers dedicate 30min to 1 hour or more of their time for driving to and from the photo session.
Photoshoot Time
It won't be wrong if we say that the photographer is unsure how long the photoshoot will last going into it. It depends on what type of photoshoot it is and how many people are being photographed. 
A single person photo session, such as a senior shoot, may take about 2 hours.
For multiple location sessions – add another hour. But it also depends on how quickly the client gets used to the camera and becomes relaxed. 
It's never a good idea to rush the photoshoot or suggest your client weird or uncomfortable poses. The main goal is to have a fun time and a great experience while feeling comfortable in front of the camera.
Usually, the photoshoot takes 2 hours or more to capture enough client photos. 
Transfer + Photo Backup
Now that the photo shoot is over – the fun part begins. The first step after each photo session is transferring the images. It's essential to share pictures right away, to reduce the chances of losing any data. 
Once you transfer images to the computer, you must also do backup in another storage place. Backing up work is crucial – it will save you a lot of unnecessary headaches. 
Backup can be done either on a hard drive, online via Dropbox, or on a server. Back up my work on the computer, hard drive, and online storage. It's really up to the photographer which method of backup they prefer. 
Typically, it may take 30 mins to 1 hour for a photographer to transfer images and backup their work. 
Culling Photos                                 
After transferring and backing up images, the photographer proceeds to sort the photos. The process of sorting pictures in photography is called culling. 
During the culling process, the photographer takes images out of focus, has closed eyes, or has funny faces. The photographer must also choose between the "ok" pictures for the one that stands out the most. 
For me, culling is a 2 or 3 round process. During the first round, take out the pictures with apparent flaws such as being out of focus, closed eyes, etc. During the second round, look for doubles or multiple images of the same pose. If the photos are too similar, choose one that looks the best out of the bunch. 
After the culling process is finished, the photographer is left with the very best images from the session. This way, their client will be presented with the best photos to make their selection from. 
The culling process can take 1-2 hours of your time. 
Photo Shoot Planning Tips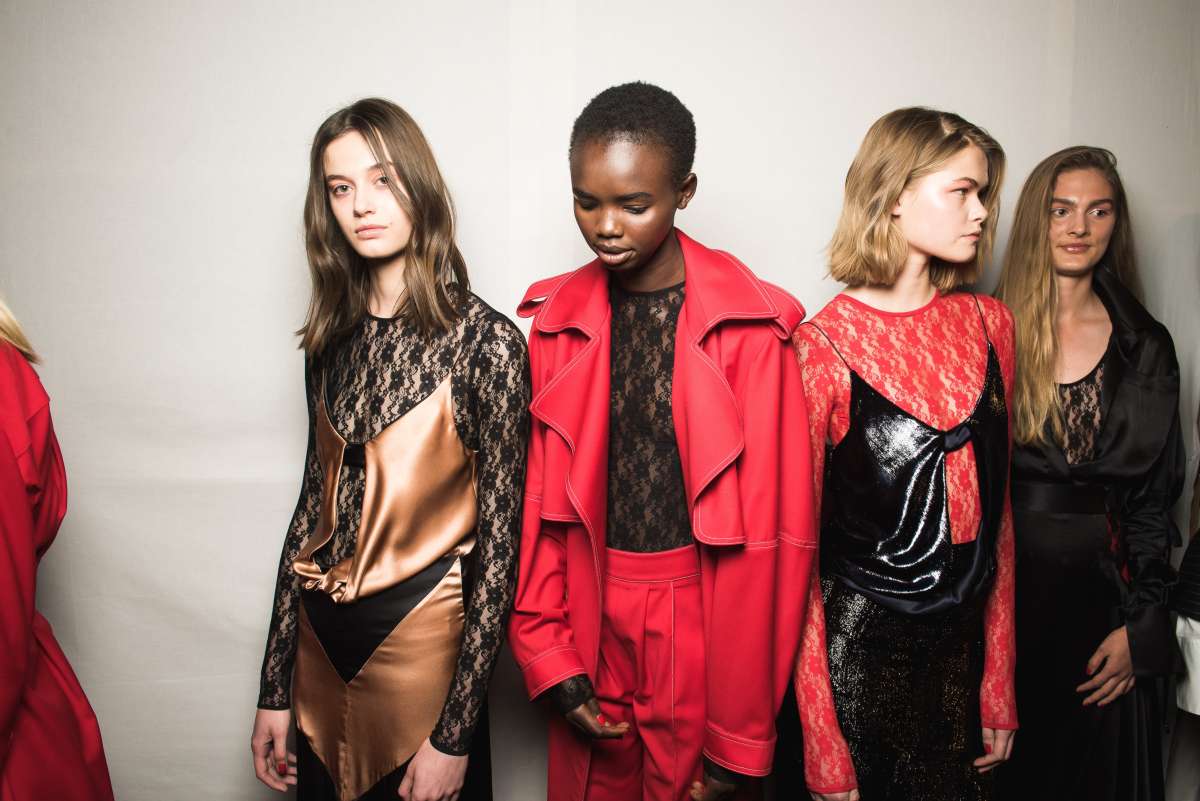 Looking ahead, here are some key points to remember for photoshoots:
Planning Is Crucial.
Because photo shoots occur during a fixed window of time and generally capture an environment or circumstance staged, planning is essential to make sure you can leverage the time to its fullest potential.
Additionally, there are many details that compound each other, so having a solid grasp on everything that needs to be accomplished will help minimize surprises and stress the day of the shoot. That said:
Be Flexible. 
Plan for long days and realize that no matter how much you plan, surprises will pop up—like having to iron a king size duvet cover that was ordered from Amazon for the bedroom scene! 
Make Lists. 
And bring printed copies to the shoot. A shot list may include overall scenes, moments to capture within each stage, models in the background, wardrobe for each location, time of day replicating in the setting, time of day needed to shoot, props, etc. 
Equipment List. 
Prop List. 
Think through all of the props needed, down to the last detail. For example, we shot a corporate office scene in someone's home. We needed to bring a monitor, laptop, and other desk supplies like pens. 
Model and Wardrobe List.
Bring extra printed copies of your lists to the shoot. This will help your team (and you!) stay on schedule. This will also allow your crew and models to plan for upcoming scenes proactively.
Create a Detailed Schedule. 
Include buffer time within your schedule so that if things take longer than planned, it doesn't throw off the day. Include time for scene set-up and break down. Include time for meal breaks.
If needed, double book scenes within your schedule if models will be arriving/leaving throughout the day.
This will help mitigate issues that could arise if a model is late or if a scene is shot more quickly or slowly than planned. Share the schedule with everyone involved.
Set up a Cinema Display on Set. 
If it's feasible, this is an excellent way for the team to review photos in real-time.
Clean up Along the Way. 
It's much easier to stay organized and less overwhelming at the end if you clean up along the way.
Define Roles and Responsibilities. 
Once your schedule and all of the accompanying lists have been defined, meet with your internal and client team to define roles and responsibilities.
Assign individuals to each task and include a deadline. What's needed to set up a shot? Who is handling what? What are the expectations?
Rent Equipment from a Reputable Place. 
Don't you own all of the equipment you need? No problem. Rent from a reputable place. This provides easy, lower-cost access to excellent equipment. Plus, they will generally offer backups for things like light bulbs that could blow out.
Remember the Model Release Forms. 
Are you photographing people? Plan time to develop and review a model release form with your legal team to make sure it covers liabilities, rights and usages.
Every model needs a signed release form—even three-month-old babies, like Harper. This even applies if you take a picture of a picture (oh, the Inception!).
Don't Forget to Feed Your Crew. 
Plan ahead—especially for those long days. Your crew will be hungry. Or "hangry" if you don't feed them. Have snacks and drinks on-site that can be easily munched on between scenes.
To save time, think ahead about breakfast, lunch and dinner breaks. Plan these breaks into your schedule and order the food in advance of the shoot, so you don't have to worry about it on the day of.
Bring Extra, Everyday Materials to the Set. 
There are materials we take for granted in our natural environments that you'll surely need while on set—eating on set?
Make sure you have disposable cups, dishes, silverware, trash bags, drinks and snacks. Are you emulating an evening during the day? You will need strong tape and black-out curtains.
Remind Your Models of Shoot Expectations a Day or So Before the Shoot. 
A friendly reminder will go a long way. Send them the site schedule. Remind your models about the importance of being on time and being flexible with their time.
Remind them of any props or wardrobe they are expected to wear or bring. And don't forget to give them the address of the shoot and contact information of someone on set to get in touch with if something comes up.
Make the Models Feel Comfortable. 
This is especially important if you did not hire professional models. Chat with the models and provide strong art direction so that they feel comfortable and understand the expectations—and most of all, have fun! It will shine through in the images.
Thoroughly Estimate and Include a Buffer. 
In addition to budgeting for the time to prepare and conduct the shoot, don't forget to budget for the expenses.
You probably won't know all of the hard costs at the time of planning, so make your best guesstimate and add a buffer. Here are some suggestions for tasks and expenses to plan for:
Location Scouting

Model Scouting

Photo Shoot Planning — Don't underestimate the time this will take, especially for shoots with many scenes. Areas to consider:

Scene Definition

Shot List

Identifying models, wardrobe, props for each scene

Identifying equipment needed to set up each scene

Creating a schedule

Post-production

Miscellaneous project management and coordination with internal and client teams, vendors and models

Expenses

Equipment Rental

Props

Makeup

Travel Costs

Food (meals and snacks for shoot days)

Compensation for models / location
Don't forget to include a buffer for both time AND expenses. You probably won't know the exact amount of time needed to prepare and conduct the shoot or the hard costs at the time of planning, so add a buffer to your budget. 
Make Sure Someone on Your Team Is Experienced and Can Help Drop Knowledge. 
When you or your agency are running a photo or video shoot, have someone on your team experienced and help forecast and provide tips for things that could come up along the way. Many things could have gone wrong if this was planned with a team of all newbies.
Photoshoot Day
While you may be the creative director, you are also the runner. For everyone to do his or her job well, you need to facilitate. Plan to arrive first and bring water and snacks; happy teams are more productive than grumpy ones!
If you have tea and coffee facilities, that's great, but if the location doesn't allow these amenities, then water is fine. Have spare copies of every pertinent document, including the call sheet.
Keep your cool and stay focused. Your attitude will determine the overall mood of the shoot, so be positive and encouraging to make sure that everyone involved feels that his or her efforts are appreciated.
Build rapport with the photographer, and sneak a peek at the shots as they happen so you can tweak the direction of the photoshoot a little if needed. Overall, your prior planning efforts should ensure a good day, so go ahead and enjoy it.