Your wedding is probably the priciest party you'll ever throw in your life. 
It's easy to say you'll stick to a budget or have tons of great DIY details, but at the end of the day, your venue and catering bill could amount to way more than you imagined. 
It's essential to understand how your budget will be broken down. Saving up for the wedding isn't an impossible task—we promise.
Catering your own wedding? Let us put you in touch with the Top Melbourne Wedding Caterers.
Here's how to save up and pay for your wedding by spending smartly and cutting back a little along the way.
How People Pay For Weddings
The strategy to pay for their weddings is a classic combination of budgeting, borrowing, and gifts from family. 
Funds come from many sources for today's weddings. Often, it's a combination of parents, families, and the couples themselves.
On average, couples cover about 60% of their total wedding costs. However, according to debt.org, the bride's parents pay for about 21%, while the groom's parents typically cover a bit less, according to debt.org.
However, couples are increasingly self-reliant when it comes to paying for a wedding.
Many couples, especially those with established careers or a little older, are paying for weddings themselves. 
In these cases, funds can come from savings, credit cards, loans, or a combination of these methods.
For example, a 2015 survey found that close to half – 49% – paid cash as needed during the wedding planning process. 
More than half – 57% – of couples relied on borrowing via credit cards or financial institutions to finance their weddings, while 16% of couples borrowed the money from a friend or family member.
Best Ways To Pay For a Wedding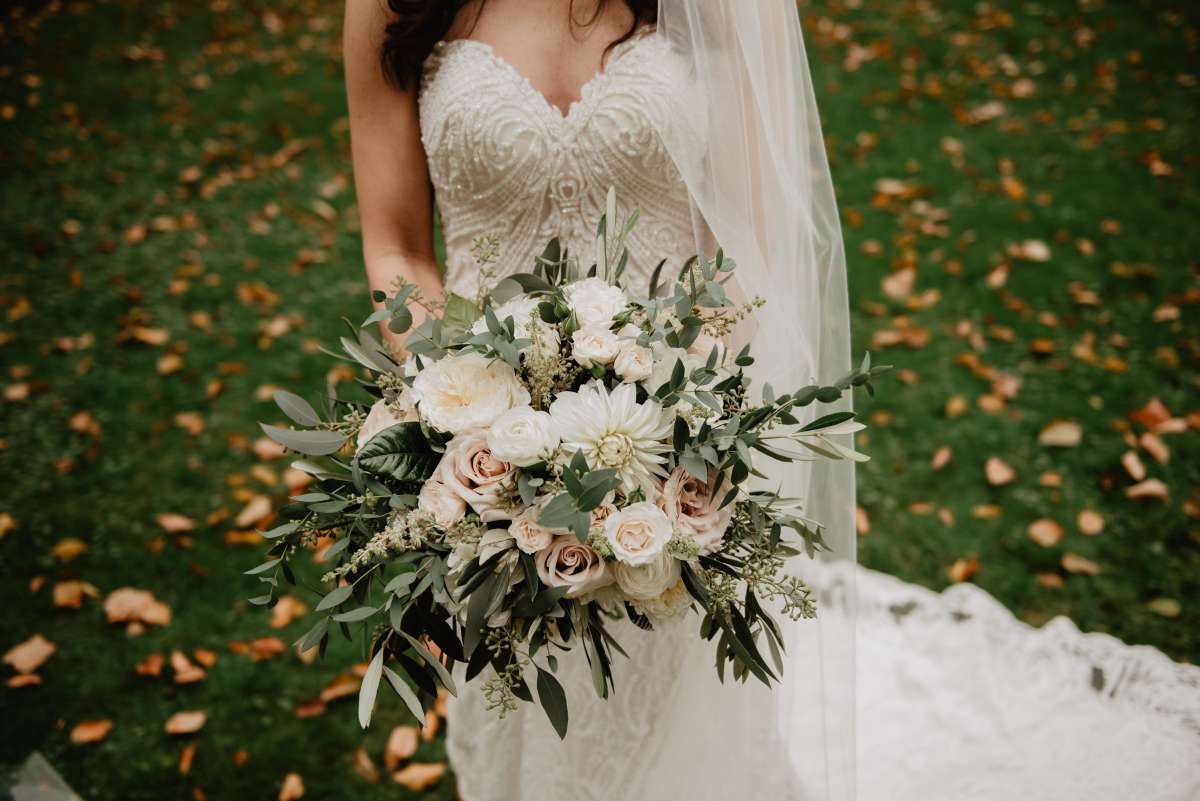 Of course, how to pay for your wedding will depend on your financial situation and preferences. Here's how you could afford the wedding of your dreams without sacrificing your financial health.
Set A Realistic Budget
Close to one-third of couples came up with their wedding budgets right after getting engaged. 
The first step is for the couple to create a detailed budget for the wedding of their dreams. When it comes time to talk about the wedding budget, do it as a couple from the start.
This ensures you're both on the same page before you dive into more detailed planning.
It would help if you started by deciding on your must-haves, maybes, and skips for the wedding.
Then, prioritise what you and your significant other must have at your wedding and budget for those first.
Build your budget based on absolutes and maybes, and take a look at that number. 
See how many months you have until the wedding, divide the total budget by the number of months. That amount is what you need to save to make your wedding happen.
Use This Simple Math Equation.
If you have a big budget goal that seems daunting, divide it into smaller chunks that are easier to digest. 
The simple math trick that makes it all work? Take the sum of your desired budget and divide it by the number of months you have to save. 
Getting married in a year with a budget of $20,000? Divide $20,000 by 12 (which equals about $1,700 per month). 
If that amount seems too much per month, add more time or try cutting back on a few of your big-ticket monthly expenses to help you save. 
That's literally how simple planning [financially] for a wedding can be,
Where should this money go? Into a newly created "wedding account," of course. 
Throughout your life, having a savings account dedicated to something more exciting than a retirement plan, like travel, a wedding or another significant event, is a good idea and will help make saving more fun. 
The amount of time you'll need to save up for a wedding depends on your current income and expenses. 
For example, if you can only save $800 a month, but your dream wedding looks like it will cost somewhere in the $50,000 range, you'll be saving for over five years. 
When you're thinking of your budget, work within realistic parameters and don't set unattainable goals. 
More drastic sacrifices will be required for some couples, while other to-be-weds will be splitting the cost with relatives to help lighten the load. 
Think about what's best for you and your partner and what makes sense. Be practical about your limits. 
The amount of time it takes you to save will depend entirely on your circumstances.
Cut Back On Monthly Expenses.
Do you belong to a gym, club or subscription service that takes a monthly sum out of your account? 
Cutting back on these types of expenses can have some of the quickest effects on your account balance. 
Turning off your cable could save you $100 a month, and ending a gym membership could put an extra $75 in your account each month. 
You're not going to give up your cell phone, but you might be able to change the data plans or forgo on-demand movies for a year. 
It would help if you made a habit of reaching out to your cell phone and cable companies annually and negotiating a better deal. 
Sometimes, just by asking, you can get a price cut on your bills. Even $20 off a monthly bill can save you $240 over a year. 
Nowadays, it's so expensive for a company to acquire a new customer that most will lower their fees to keep you around. 
And if your attempts at negotiation fail, consider cutting out unnecessary monthly costs. But, of course, we're not talking about your health plan or life insurance—those things are non-negotiable. 
But for things like cable, Netflix, Amazon Prime, Birchbox and Spotify—anything that debits you every month—the time has come to consider if these are must-haves you genuinely need or if you can sacrifice them for a bit in favour of a larger wedding budget—and that fancy cake you have your eye on. 
Stop Little Spending Habits That Add Up.
Scale down your shopping during the months you're saving or only buy lunch out one day a week. 
You'll begin to see a little wiggle room for your wedding account in no time. 
We call this 'the latte factor'—the way we spend money on many little things without thinking about it. 
It could be your coffee, bottled water, eating out for lunch and dinner, or having drinks. 
It could even be taking a cab instead of taking the subway or parking your car closer to your office, therefore paying a higher parking fee.
A dollar here, three dollars there—it adds up over days and weeks.
So cutting back on a few (or a lot) of these expenditures can result in saving up to $10, maybe $20, per day—that's $300 to $600 per month. 
But don't worry—cutting out these expenses isn't going to change your whole life for the following year. Trust us; time flies when you're wedding planning. 
Make Bigger Sacrifices, If You're Willing.
Looking for any possible way to cut costs or find extra money to help pay for your wedding? 
There are some more drastic measures you can take as well. 
You could move in with your parents to save on rent for the year (or move in together if you haven't already). 
If you both own a car, consider selling one of them—that itself could save you more than $5,000 in expenses like gas, tune-ups and insurance. Need help planning your wedding? Check out our list of Wedding Event Planners here.
The expenses from that car could pay for a third of the wedding.
Use Your Credit Cards—realistically.
If you're in the process of saving up for the wedding while you're making deposits to reserve your venue and other vendors, you're likely going to have to use credit cards. 
That shouldn't worry you as long as you're using them correctly (read: paying them off in full promptly). 
Credit cards can protect you from fraud and make transactions easier (especially if you're using one of the best credit cards for wedding planning), so we don't suggest avoiding them entirely as long as you've saved up enough or will have saved up enough to pay them off before interest sets in. 
But one big thing to keep in mind: Don't start your marriage off in debt—it's never a good idea—and don't consider paying for things with money you don't have and won't have for a long time. You also shouldn't take out a loan to cover costs. 
Going into marriage with debt for a one-day party is a huge mistake. People start their lives in these huge financial holes, and it's just a shame. 
It's wise to create a specific wedding account to put money into and then reverse the math to come up with your savings plan.
Bottom line: Don't spend more than you can afford. 
Think Of Creative Ways To Make More Cash And Save.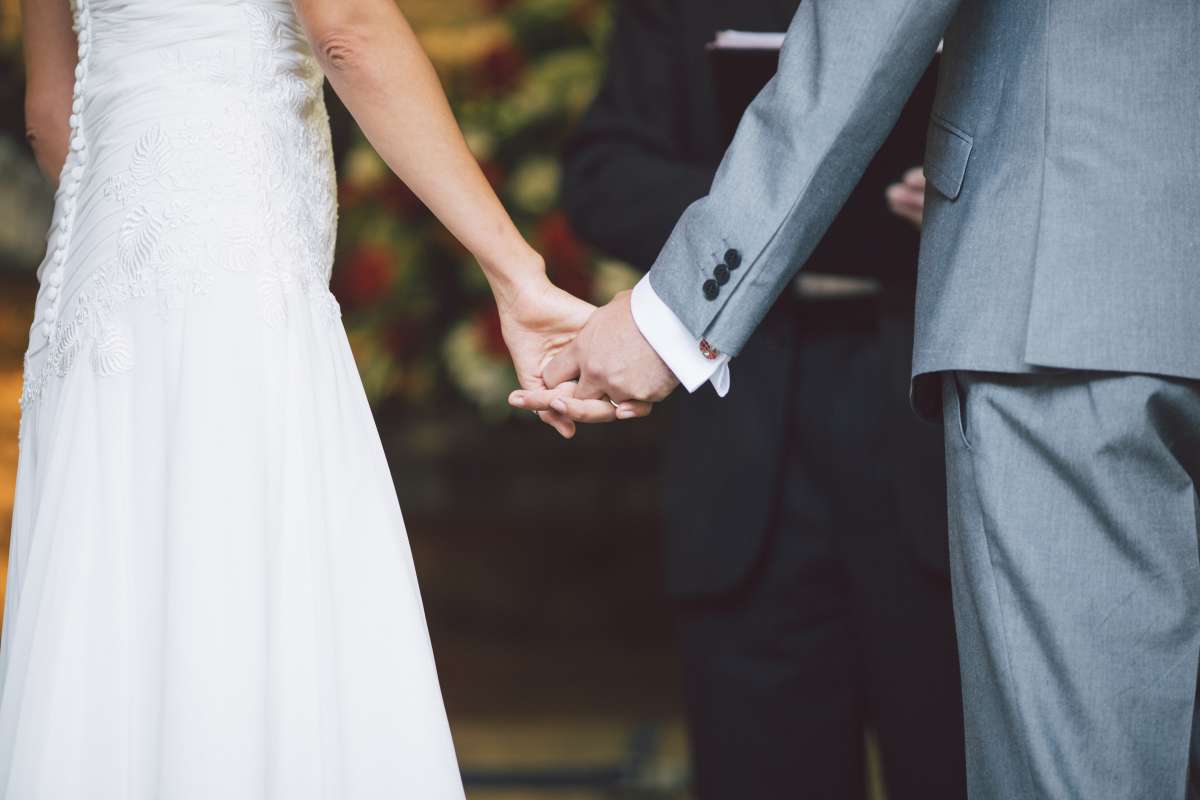 Have you considered selling items you don't need anymore online? What about starting an Etsy shop or doing freelance work? 
This can be a great way to supplement your wedding fund. Once you have a plan in place to pay for your wedding, start your wedding budget. 
It's also worth looking into expensive wedding dates to avoid and checking out some planning advice to get a handle on the whole process. 
Whatever kind of help you need, we've got you completely covered below. And let The Knot wedding planning app keep you on track every step of the way.
Ask Family And Friends To Chip In (When Appropriate)
This is a very traditional option, as it was once considered the "norm" for the parents to kick in for the wedding, if not pay for it all outright. 
This is a less used option in my circle of friends since so many people are getting married later in life and can afford to finance their weddings independently. 
Having family contribute to your wedding can be an excellent way to keep your costs down while having the wedding of your dreams, but keep in mind that the check you receive may come with conditions.
If you plan to have your family contribute to paying for a wedding, be sure to have a conversation early on about what that will entail. 
Many couples we meet say things like family is 'helping,' but they haven't asked precisely what that means.
The couples need more specific amounts to see if what the family is chipping in, combined with what they can save and spend, can get them to their dream wedding.
Gone are the days when most parents hand over large sums of money that have been saved just for this occasion.
Another consideration is making sure that those who contribute understand how the money will be used. 
The conversation should include what the family is expecting the money to go toward, if anything. 
For example, if your parents want to fund a traditional church venue but have their sights set on a rustic farm setting, it's crucial to develop those expectations ahead of time or risk some tension.
If someone wants to sponsor a specific feature, such as flowers or cake, then you'll know your budget for that component and understand what you're responsible for.
Of course, not everyone has a family they can ask to contribute to wedding costs. And some couples might choose not to avoid any potential awkwardness.
That's perfectly okay! The point is, you should know whether family and friend contributions will factor into your overall wedding budget, and if so, exactly how much.
Save During Your Engagement
Usually, couples don't face immediate pressure to fund a wedding fully. 
After all, you have an engagement to enjoy before tying the knot. Use this time to give your budget some breathing room and save up as much as you can.
Couples need to make sure they have enough time between planning and the wedding date itself to have enough to pay for everything.
If it looks like you're going to come up short, consider extending the engagement to give yourself more time rather than taking on debt. 
For couples who aren't great at saving and sitting on the money (and she admits to being one of those people), it helps to ask your vendors if you can pay monthly leading up to the wedding rather than in one lump sum. 
That way, you aren't tempted to use the money elsewhere.
Pick Up A Temporary Side Hustle
What if your wedding budget requires more money than you can realistically save in time? In this case, picking up a "side hustle" saves extra cash toward wedding costs.
For example, maybe you're handy with crafts that you could sell on Etsy. Or perhaps you're a wordsmith and could get paid for a few freelance writing gigs. Driving for a ridesharing service is easy to make a few extra bucks if you have a decent car.
The goal here is to make a bit of money on the side, not pick up a second job that makes the already stressful task of planning a wedding that much more taxing.
Think about this: An extra $250 a month inside income would equal $3,000 toward your wedding after one year.
Cut Costs On Lower-priority Items
Remember those "maybes" on your list? Here's where to skimp a little and reserve the big bucks for your must-haves. 
You could consider reducing some details, such as a minor wedding party, smaller bouquets and centrepieces, streamlined drinks or bar service, reducing the guest list, etc.
They also relied on local, small vendors for a lot of their wedding needs. 
For example, we rented dishes and flatware for the dinner, a platform and chairs for the ceremony on the sand, and had the food catered by our favourite restaurant – all independent small businesses.
Take Advantage Of Credit Card Rewards
Just because you're trying to avoid debt doesn't mean you should avoid credit cards altogether.
Even if you save up your entire wedding budget in cash, it's a good idea to charge the expenses to a credit card and then immediately pay them off.
For one, your credit card company may guarantee all of your purchases. 
That means if you worry about a small vendor going out of business or needing to dispute any charges, you have protection from your card issuer.
Today, many credit cards offer lucrative rewards and welcome bonuses for hitting spending thresholds within the first few months of account opening. 
You can earn enough points to offset your spending or even fund your honeymoon by putting all your wedding expenses on a rewards card.
However, keep in mind that this strategy only works if you pay the balance in full right away. 
If you allow your credit card to accrue interest month over month, you'll quickly cancel out any savings. 
So if you aren't 100% sure you'll be able to pay off your credit card bill, it's better to stick with cash.
Consider A Personal Loan
Finally, if you're not sure how to afford a wedding without borrowing at least some money, there are relatively low-cost loans available.
Personal loans, which are sometimes marketed as "wedding loans," are a form of financing that's gaining a lot of traction lately.
These loans often advertise low-interest rates and easy, fixed payments. And it's true — taking out a personal loan can be more affordable than racking up a big credit card balance. 
But keep in mind that the lowest rates are reserved for borrowers with excellent credit. Plus, personal loans often come with origination fees that can add to the long-term cost.
The Bottom Line on Paying For Your Wedding
The best way to pay for a wedding is to set a realistic budget that won't mean financial woes down the road. 
Remember, your wedding is an essential day for you and your families, and having a budget doesn't diminish the day's significance.
Vogue Ballroom is your perfect wedding venue in Melbourne delivering fairytale weddings for the bride and groom.
Everyone will remember the abundance of love and personal touches, no matter how much money you spend.