A fashion photograph is a photograph explicitly made to show (or, in some cases, to allude to) clothing or accessories, usually with the intent of documenting or selling the fashion. In existence since the invention of photography in 1839, photographs of fashionable dress do not fashion photography. 
The distinguishing feature-and the common denominator in the enormous diversity of style, approach, and content-is the fashion photograph's intent to convey fashion or a "fashionable" lifestyle.
At the end of the twentieth century, the Calvin Klein advertisement featuring only Calvin's portrait changed the very definition of a fashion photograph from a picture of the featured clothing to the selling of a glamorous lifestyle identified with a specific logo.
Fashion photography has sometimes been called ephemeral, commercial, and frivolous, and its importance has been called into question.
That fashion photography has a commercial intent implies to some that it lacks photographic and artistic integrity. In reality, it has produced some of the most creative, engaging, and socially revealing documents and revealed the attitudes, conventions, aspirations, and taste of the time.
It also reflects women's image of themselves, including their dreams and desires, self-image, values, sexuality, and interests.
The psychology behind a fashion photograph as a selling device is the viewer's willingness to believe in it. No matter how artificial the setting, a fashion photograph must persuade individuals that if they wear these clothes, use this product, or accessorize in such a way, the reality of the picture will be theirs.
The fashion photograph can offer a vision of a particular lifestyle (from glamorous to grunge), sex, or social acceptance (via the most current, the most expensive, or the most highly unattainable). Still, it is the viewer's buy-in that makes the photograph successful.
The success behind the portfolio of many models lies in the hands of a fashion photographer. This genre of photography is dedicated to showing fashion apparel and accessories in a way that enhances them.
Over time, fashion photography has developed its aesthetic with the beauty of clothes, models, and accessories, enhanced by the use of exotic locations, storylines and stylized photographic techniques.
Styles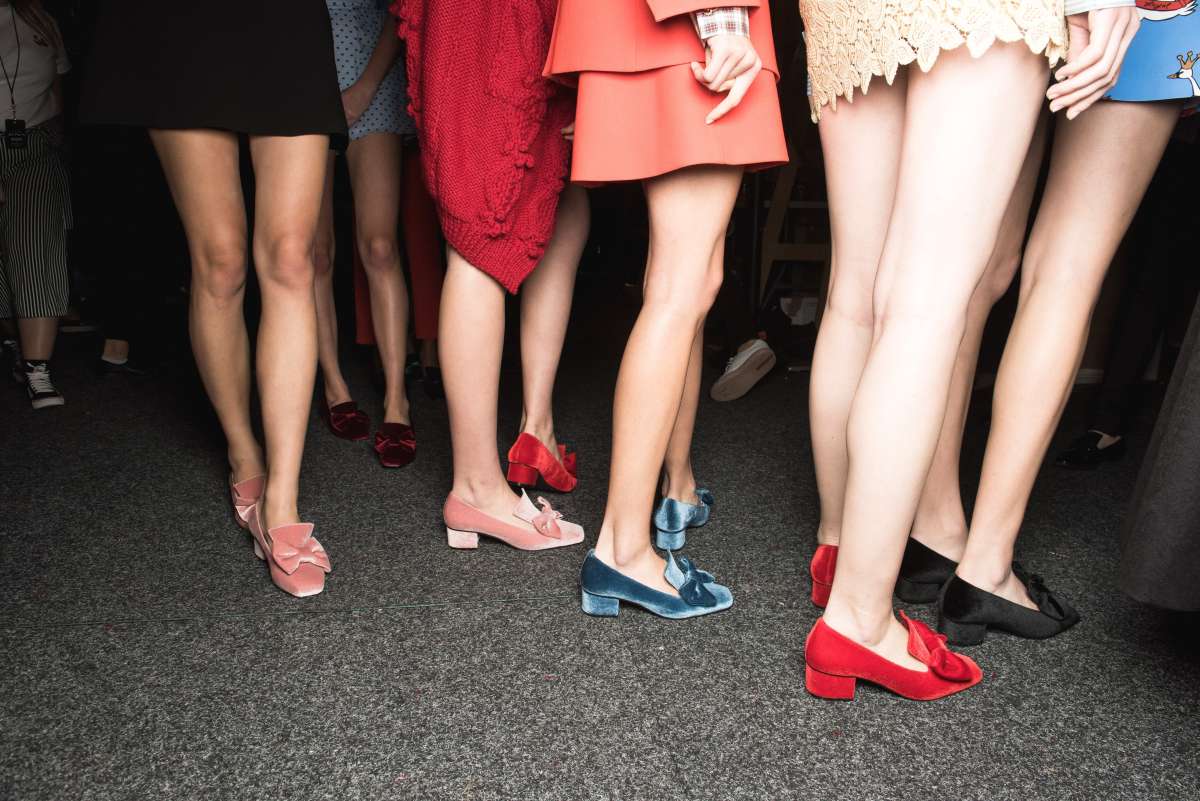 This genre can be divided into three main styles; editorial, catalogue and high fashion. A fourth style that is slowly gaining prominence is called street fashion photography.
While catalogue and street styles are easily distinguishable, it isn't easy to distinguish between editorial and high fashion because they share a similar manner.
Editorial fashion photography
Most fashion magazines feature this style of photography. Here, styling takes a prominent forefront. In most cases, there is a story running through the shoot; the models are often photographed through the course of the day, morning wardrobe, mid-day wardrobe and finally, the evening attire.
These shots depict a theme, and the models need to enact the role they are given and emote to convey their story. The whole image is shot to create a powerful statement.
High Fashion
fashionistaBig fashion brands and labels often advertise their products using this style of photography. The photographs generally feature supermodels, famous actors and actresses.
The clothes and accessories featured are often styled in a way that is a complete departure from reality. The poses can be exaggerated and over-the-top. All elements of the model, the wardrobe, styling, hair/makeup, lighting and location, work together to create a perfect image.
Catalog Photography
This style is used by companies that print to market their products to their consumers. This is an information image where the model is made to pose against a specific background, and you see the clothes very clearly.
Here, styling is hassle-free, the experience usually is white or grey, and the photograph is so that the details of the dresses are visible. Most of these photographs are shot in studios or another ideal location.
Street Fashion Photography
This style is all about the people of the street. It's about capturing the essence of what is fashionable amongst typical people, what they wear, how they perceive style and how they make a statement with their clothes. Photographers of this style would shoot fashionistas out and about their daily chores, highlighting trends in the real world.
Beginnings of Fashion Photography
19th Century Trends
By the mid-1800s, some commercial photographers became known for portraiture focused on aristocratic and fashionable women, a practice that would set the pattern for fashion photography. The Countess di Castiglione Virginia Oldoni, the mistress of Emperor Napoleon III and a celebrity of the court, became, in effect, the first fashion model when, in 1856, she began working with the photographer Pierre Louis Pierson. 
Their collaboration (the Countess, or La Castiglione, as she was more popularly known, played an active role in designing the photoshoots, selecting theatrical scenarios and dressing to play various roles) spanned four decades and resulted in some 800 images, including photographs of her modelling her custom made "Queen of Hearts" dress. Other celebrities, such as the actress Sandra Bernhardt and the socialite Gertrude Vanderbilt Whitney, sported for several photographers while wearing the latest fashions. From its very beginnings then, Fashion Photography was to have a symbiotic relationship with celebrity portraiture that has continued to the present day.
The birth of the fashion model (that is, a fashion model who was not already a celebrity) can be traced back to 1853 when Charles Frederick Worth, a French designer, hired Marie Vernet to model his clothing range exclusively.
In the late 1890s, Lady Duff Gordon recruited several tall statuesque women to model her Lucille brand of clothing in a series of fashion parades. And in the early 1900s, Jeanne Paquin became the first designer to send her models to public events and, with Paul Poiret, organized fashion parades featuring their studio models throughout Europe and the United States.
The earliest fashion photographs were made, probably in the 1850s and 1860s, to document fashion for Parisian fashion houses. Reproduction in fashion journals occurred much later, between 1881 (with the invention of the halftone printing process by Frederic Eugene Ives) and 1886 (when the refinement of the process made it financially practicable). This breakthrough made it possible to reproduce photographs and sell to a large audience through the medium of the printed page.
In the late nineteenth and early twentieth centuries, distinctions between fashion photography, portraiture, and theatre photography were often blurred. The idea of using professional models was initially considered shocking, and it thus became fashionable in the early years of the century for society celebrities, such as Gertrude Vanderbilt Whitney, to model. The result was that fashion photographs were strikingly similar to society portraits. The idea of using an actress such as Sarah Bernhardt is not unlike the Vogue in the early 2000s for using Gwyneth Paltrow or Madonna, or the tennis stars Venus and Serena Williams to model current fashion.
That nineteenth-century fashion photography did not exist is a misconception. Many believe that Americans were first in this field, perhaps based on Edward Steichen's claim that he was the first fashion photographer. This has obscured the contributions of such crucial Parisian fashion photographers as Maison Reutlinger, Talbot, Felix, Henri Manuel, and Boissonnas et Taponnier as early as 1881. They worked in the studio, but charming outdoor fashion photography was also shot on the Parisian boulevards and at the races by the Seeberger Frères in the first decade of the twentieth century.
Edward Steichen
Edward Steichen's photographs for his 1911 fashion shoot were published in luxury fashion albums and displayed next to the designs of Paul Iribe and Georges Lepper. In the early 20th century, Paris was the leading centre for fashion design, and French designers were warming to the creative potential for Fashion Photography. By 1910, Jules, Louis, and Henry Seeberger, who had begun their business as postcard photographers, started to publish portraits of aristocratic and fashionable women in prominent French journals. 
Around the same time, Lucien Vogel, who had founded two new fashion-oriented publications, La Gazette du Bon Ton and Les Jardin des Mode, challenged the fine art photographer Edward Steichen to bring his creativity to fashion photography. Steichen rose to the challenge, and in 1911 he took thirteen images featuring Paul Poiret's fashion designs for the Art et Decoration magazine. 
As photographic historian Jesse Alexander noted, Steichen's intervention is "now considered the first-ever modern photography shoot. That is, photographing the garments in such a way as to convey a sense of their physical quality as well as their formal appearance, as opposed to simply illustrating the object."
The Rise of the Fashion Magazine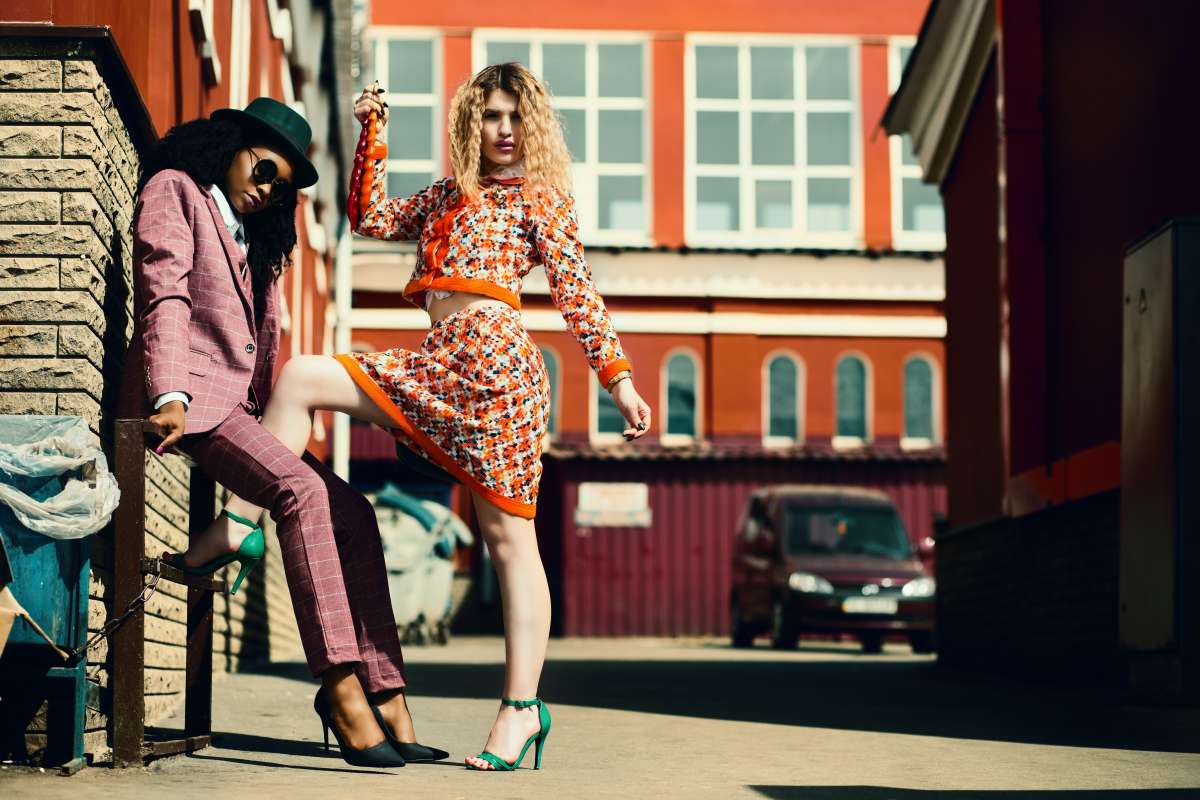 The history of fashion magazine predates the 20th century. A potential prototype for fashion illustrations began as early as the 17th century, when, in 1672, Jean Donneau de Visé founded Le Mercure Galante. Publications like The Lady's Magazine, published in Britain between 1770 and 1818, also included fashion illustrations. 
In France, 19th-century publications like Le Costume Francais and Journal des Dames et des Mondes carried fashion illustrations too, but these relied upon hand-coloured engravings for their effect. In 1867, Harper's Bazaar became the first American fashion magazine, and Vogue followed soon after in 1892. 
Their emergence coincided with technological advancements that made it possible to reproduce photographs, and by 1890, new printing techniques allowed for text and pictures to appear on the same page. This development boosted the popularity of fashion magazines and radically transformed the format of the leading women's magazines. Indeed, by the early 20th century, and with the beginnings of proper modern photography, Vogue emerged as the top fashion publication, with Harper's Bazaar positioned as its leading rival.
Vogue and Condé Nast
It was, above all else, inspired leadership that informed the rise of the modern fashion magazine. In 1905 Condé Nast bought Vogue and Vanity Fair and directed the magazines toward a greater emphasis on women's fashion and photography. He introduced inspired innovations such as the two-page spread and, later on, colour photography. Nast also appointed Baron Adolph de Meyer, a photographer renowned for his celebrity photographs, as the first Vogue head photographer. 
Depicting glamorous women in compositions that emphasized mood and atmosphere, de Meyer set the aesthetic standard for the magazine. However, it was the appointment of Steichen in 1923 as house photographer for Vogue and Vanity Fair, a post he held for the next fifteen years, that defined both magazines' visual style. Employing the sharp focus of Straight Photography, he created an indelible image of what it was to be a chic, contemporary woman.
Harper's Bazaar and Carmel Snow
Harper's Bazaar became a distinctive and pioneering fashion influence in the 1930s. Vogue's fashion editor Carmel Snow left Vogue for Harper's in 1932. A vast personality - she was rumoured to hardly ever eat or sleep and functioned on a daily "three-martini-lunch" habit - Snow took to the task of reinventing the magazine. 
Viewing it as a reference "for well-dressed women with well-dressed minds," she created a distinctively American look. In 1933 she hired the Hungarian photojournalist Martin Munkacsi to shoot the swimwear "Palm Beach" issue. Munkacsi photographed Lucile Brokaw running along Piping Rock beach on Long Island and, as Harper's critic Stephen Mooallem noted, the action shot that resulted "would turn out to be a defining one for Bazaar [and soon] Bazaar was filled with images of women in motion and the world."
Taking over as editor-in-chief in 1934, Snow hired a dynamic team that turned the magazine into a global force. Renowned as a model and social trendsetter, Diana Vreeland became the head of fashion, and Alexey Brodovitch became the magazine's art director. A Russian émigré, Brodovitch, worked as a graphic designer and theatrical designer for Sergei Diaghilev's Ballet Russes, and his bold, dynamic designs reflected a modernist aesthetic. 
Louise Dahl-Wolfe became the head photographer; her colour cover images of models in sun-drenched outdoor settings reflected the independent and active modern woman. As fashion critic Charlotte Cowles wrote, Dahl-Wolfe "and her eagle-eyed, Russian-born art director [Brodovitch] were both itching to banish the stodgy black-and-white society portraits that still dominated the burgeoning world of fashion photography. 
Instead, they wanted the images to match their vision for the modern, liberated woman - one who worked, travelled, danced, drank champagne, and lived with such vitality that she'd leap off the page." The team transformed fashion photography for the next two decades until Louise Dahl-Wolfe left the magazine in 1958, and Vreeland moved to Vogue in 1962, where she became editor-in-chief until 1971.
The Post War Revival
Following the "make do and mend" attitude that took hold during World War II, designers consciously attempted to re-embrace femininity and glamour and revive France's fashion industry. Financed by Marcel Broussac, a clothing and textile manufacturer, Christian Dior launched a new spring/summer collection in 1947, intended as he said, "to bring back beauty, feminine clothing, soft rounded shapes and full flowing skirts."
Dubbed the "New Look" by Harper's chief Carmel Snow, the feminine "rebranding" reached its apex a decade later with the Hollywood musical Funny Face (1957). The film starred Audrey Hepburn as a bookish modern woman (she prefers to dress in black slacks and sweater) who travels to the jazz clubs of Montmartre in search of philosophical conversation with the father of Existentialism Jean-Paul Sartre. 
She doesn't meet Sartre but becomes involved with a fashion photographer, played by Fred Astaire. He slowly "re-feminizes" Hepburn (she of the "funny face"!), who he photographs in a series of fashion shoots in the shadow of Paris's most famous landmarks. 
Astaire's character was modelled on Richard Avedon. He also worked as an advisor and photographer on the film (and photographed Hepburn for the film's iconic poster). In contrast, the fashion editor, played by a striking Kay Thompson, was modelled explicitly on Diana Vreeland. Givenchy's designs also played a leading role in the film's "New Look" leading critic Pamela Hutchinson to describe Funny Face as "nothing if not a fashion show." The film's musical centrepiece "Think Pink" (sung by Thompson) features the following lyric:
Dior (rather than Givenchy) became the leading fashion house and contributed most to the revitalization of Paris as the world centre for fashion. The Dior look became so iconic that it has continued to influence later designers, including Miuccia Prada, Vivienne Westwood, Thom Browne, and Alexander McQueen. Yet, at the time, the "New Look" was criticized by some women who found the corseted look and its emphasis on male definitions of femininity as repressive. Coco Chanel was amongst those critics: "Only a man who never was intimate with a woman could design something that uncomfortable" she complained.
The post-war era also saw the emergence of leading women fashion photographers, most notably Lillian Bassman. As an assistant to Alexey Brodovitch, Bassman became art director for Harper's, an essential mentor to Richard Avedon, Robert Frank, and Paul Himmel. 
Turning to fashion photography in 1947, she experimented in the darkroom, using bleach and burn techniques, and printing through unusual materials to create photographs that were, as art historian Lisa Hostetler noted, "memorable for their emotional atmosphere, impressionistic mood, and subtlety of intimate gestures." Bassman's individualistic approach often clashed with fashion's commercial purposes, however, and Carmel Snow felt compelled to remind her employee that "You are not here to make art; you are here to show the buttons and bows." (Bassman was to leave fashion for fine art photography by the 1970s, though her work has endured through several monographs and retrospectives, including one in Hamburg, Germany in 2009.)
Fashion Photography After World War II
Fashion photography was severely affected at the outbreak of World War II in 1939, not only because of the lack of materials, models, and safe locations, but also because of demoralization in attitude toward the medium: because fashion was seen as a frivolous and unnecessary form of luxury, fashion magazines stressed women's role in the war, rationalized fashion as morale building, published war reports instead of society columns, and featured the tailored, plain, and often drab clothing more suitable for a world subjected to daily reports of death and destruction. 
Studio photography with its complicated props and setups was almost eliminated. In general, photographers such as Lee Miller in Paris and Cecil Beaton in London turned to a straightforward documentary approach. Louise Dahl-Wolfe produced some of the most influential American fashion photography of the 1940s using a clear, concise style.
With the end of the war, New York replaced Paris as the mecca of fashion photography. America's fashion design and ready-to-wear industry achieved its first international success in the postwar period. Thus, the time was ripe for the emergence of two young American talents who would dominate fashion photography for many years to come: Richard Avedon and Irving Penn.
The charming ease of Richard Avedon's fashion style of the 1950s was perfectly suited to a war-weary society. In this decade, Avedon staged his models as glamorous but "real" girls whose carefree exuberance was sophisticated and appealing. 
Each was an actress of sorts, creating both a fashion look and a dialogue of emotions. By the 1960s, Avedon's fashion work had moved from the outdoor locations and softly beautiful natural light of this early work to his signature style of models running and jumping across a plain white background, illuminated with the harsh, raking light of the strobe.
The other prominent fashion leader whose work started in the 1940s is Irving Penn. Penn's work has no rival in terms of formal complexity, the rich beauty of constructed shape, the elegance of a silhouette, and the abstract interplay of line and volume. Compared with the white-hot moment of the immediacy of Avedon's photographs, Penn's work aimed at the values of monumentality, formal clarity, and quiet truth. Perhaps his most incredible shots are those done in collaboration with his wife, the model Lisa Fonssagrives-Penn.
Both Avedon and Penn have sustained careers over five decades, a record of remarkable range and consistency. Avedon's ability to take inventive risks and his creative inspiration, with its kaleidoscope of techniques and ideas, are unequalled in the field of fashion photography. He always captures the "look" of the moment, in part because of his choice of the model who best epitomizes the time, from Dorian Leigh, Dovima, and Suzy Parker to Verushka, Twiggy, Jean Shrimpton, Brooke Shields, and Nastassja Kinski.
Fashion Photography in the 1960s
Fashion photography in the 1960s yielded to more socially oriented and exotic themes. In part, this was because fashion designers began to show the influence of many diverse sources, from peasant and "street" styles to the women's liberation movement, the space program, and pop art. There was a break with convention, both in social mores and fashion itself: outrageous, seemingly unwearable outfits were designed, models reflected a new diversity of "look" and race, and style was redefined toward a defiant market dominated by the youth culture.
The 1960s was also when certain fashion photographers, including Bert Stern and David Bailey, enjoyed high-voltage lifestyles, skyrocketing fees, and lavish studio setups. At the opposite extreme, the influence of Penn and Avedon continued to attract young severe photographers from the world over to New York. 
Yasuhiro Wakabayashi, known professionally as Hiro, developed a monumental, clear, and memorably vivid style while Bob Richardson's work flirted with social concerns such as lesbianism. Other photographers working in fashion in the 1960s included William Klein, Art Kane, and Diane Arbus. Her photography for the New York Times Magazine was among the most disturbing and uncharacteristic children's fashion images ever published.
Conclusion
The most profound shift for the fashion magazine has come in the way Fashion Photography is now consumed. With the rise of Instagram and fashion blogs, the industry has had to adopt new strategies. Indeed, some Fashion Photography may not even find their way onto a printed magazine page at all. As the idea that images can be consumed, "liked", and "retweeted" so the rise of "lookbooks" - which are cheaper to produce and distribute - had come to dominate digital mediums. Seen by many as a new democracy in what has been regarded as an elitist industry, others see these technological developments as bringing about the demise of the fashion industry's long and proud avant-gardist heritage.