You might not be into portraits or event photography. Or you may hate the thought of spending weekends at weddings or packed exhibition openings. Or, on the contrary, packing your gear and going out for a gig might be just what you prefer when it comes to earning money as a photographer.
Whatever your preference, there are numerous ways to make money with photography—the way you love it—whether it's online or offline. From teaching photography to selling gifts with your photos and becoming a stock website guru, we've compiled a list of 18 profitable ways on how to make money as a photographer.
Without a doubt, one of the most frequently asked questions some photographers get is, "How can I make more money as a fashion photographer?" Most questions somehow relate to money, which is difficult because they also struggle with the financial sides of things.
As we covered in our earlier guide to photography jobs, fashion photography is one of the most competitive niches you could ever hope to enter as a photographer.
It's notoriously cutthroat to break into at a professional level. Still, those who overcome the hurdles can expect all the glitz and glamour associated with the industry and a nice paycheck to boot.
Ways to Make Money as a Fashion Photographer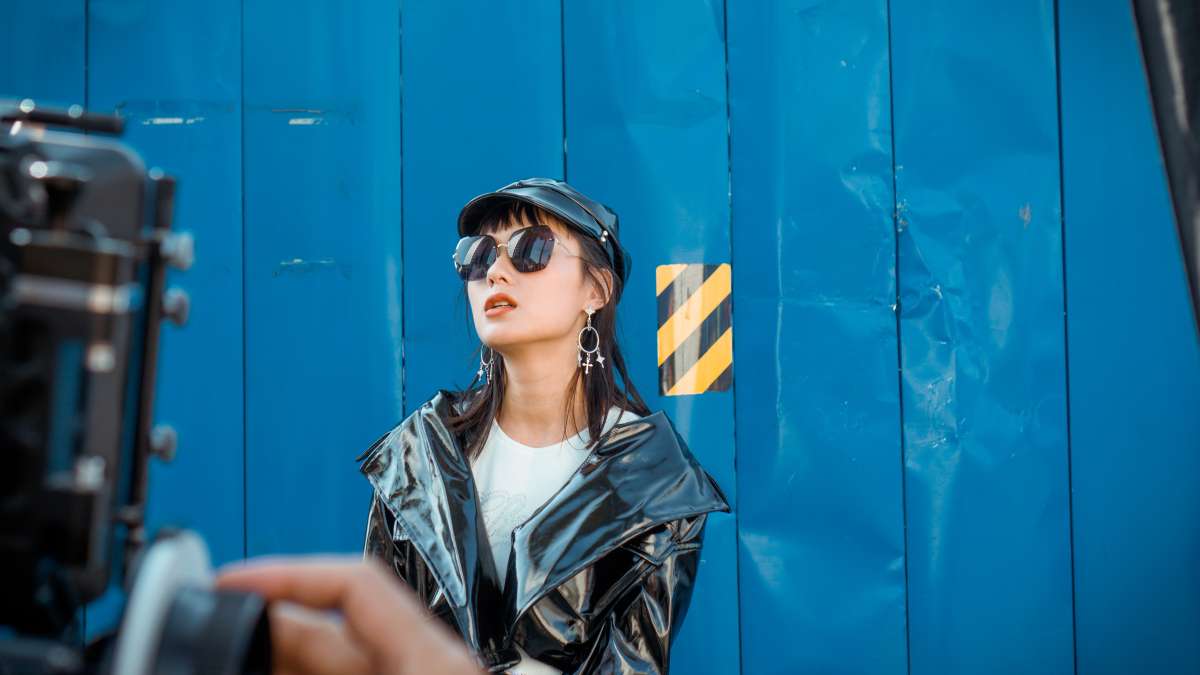 Shoot E-Commerce
If you don't know what e-commerce (aka e-comm) is, it's the images you see on websites to sell products. Think of any brand with an online shop. Every product displayed on a site needs to be photographed, and it needs to be photographed well. 
This can be a long day, if not many long days, but it also pays very well. It's not very creative, as it often involves the same static poses over and over. Sometimes, it requires nothing but a dummy as well, which then gets cut out in post-production. Honestly, I've shot quite a lot of e-commerce now, and it can be delightful if your team is friendly, you've got lovely models, some good music going, and snacks!  
Shoot Lookbooks
More creative and more "editorial" in style than e-commerce, lookbooks are what brands use to show off their products in a more creative way to their customers.
These create more of a story, an aspiration, a way that clients can look at the clothes and picture them in context. These shoots are lots of fun and can pay as well. Generally, you will only shoot the critical pieces of collections, rather than the entire collection, as you would with e-comm. 
Content Creation
One of the main ways to earn a living as a fashion photographer is through content creation. This is a relatively new way of making it, seeing as brands have only been using social media effectively in the last couple of years. But the key here is that they are, and brands need more imagery than ever before. 
Brands need photos of their clothes throughout the year, for all seasons, special occasions, events, the list goes on. There is often less money in content creation because you tend to spend less time on each project but build a good relationship, and the work can come in regularly (which is never a bad thing!).
Shooting Editorial
Although rarer, you can make money shooting editorial. Editorial is what you see in magazines, newspapers, etc. Magazines often have a tiny budget, if no budget at all, to give photographers. However, it does happen, so don't rule it out. 
Ad Campaigns
Shooting ads will always be the most lucrative way to make money as a fashion photographer. Ads are where brands will put the most of their budget. The bigger the brand, the more the income will be. Ads are most brutal to get booked for, for obvious reasons, but they're the goal for most fashion photographers! 
Line Sheets
Line sheets are very similar to e-commerce or lookbooks; only these images are shot for fashion buyers and not usually seen by the general public. Brands will bring photographers in to shoot their line sheets quite far ahead of time, and these images will then be used to create catalogues that get sent to buyers.
These are often long days and can be a bit dull (similar to e-comm); however, they pay well. Generally speaking, you will have a lot of clothes to shoot, and some of them will also never end up making their way into the final production (because no buyers buy the items!).  
Retouching
Although this isn't directly shooting, if you're skilled in retouching and enjoying it, fashion retouching is a way to make money as a fashion photographer. 
Assisting
If you're just starting and want to earn a living whilst learning and building your portfolio, assisting an already established fashion photographer is a great way to do so. 
Assistants get to learn from someone they admire, often get access to studios and kit on their days off, and make industry contacts along the way. 
Sell Canvas Prints With Sellfy
One of the easiest ways to earn money with photography is by selling canvas prints online. And guess what? You don't have to find a supplier or wholesaler for this. With Sellfy's pattern on-demand dropshipping, you can start selling as soon as you've set up an online store. 
Not only do canvas prints look fantastic in any setting, but they're also a beautiful way to showcase your photos. Hanging canvas prints on the wall can dramatically enhance interior decorating, which is why interior designers and homeowners often use them. If you have, for example, a lot of brilliant landscape photos, your chances of making sales are incredibly high!
All You Need to Start Using Sellfy Is a Valid Email Address:
Choose a subscription plan or start with a 14-day free trial and see if it fits your needs. Remember that you can also upgrade your account at any time. An upgrade will give you access to additional features.

If your email address has been verified, you can start adding canvas prints. All you have to do is find the Products section on your Dashboard and image on demand. Choose your product category and start adding your photo files.

When you're finished, click Continue to name your product and write a fitting description. Hit Save product, and it'll appear on your store page.
Sell Digital Products
If you have (literally any) digital products to sell, Sellfy is the place to start.
Here's how it works. You create your online store with Sellfy. Add any product you'd like to sell. Prepare a juicy description, set a price, publish your product, and share it wherever you want. Putting up a product on sale takes 5 minutes.
Digital Products You Can Sell:
Video or photo presets

E-books or whitepapers on technical aspects of photography

Artistic photos

Mockup images

Photoshop templates and scripts for photo editing

LUTs

You can also sell your video class in your store. This way, you'll avoid the intermediary fees of the skill-sharing platforms.
Review Photo Products on Youtube
Most of us check product reviews online before buying, especially when choosing a technology or other expensive products. If you have good technical knowledge about photo products, why not use it to prepare your product review videos?
The photo industry relies on selling and upselling technology, equipment, and different accessories. Cameras, lenses, and flashes are the most common products you can review for money.
Ways to Earn by Reviewing Photo Products on Youtube:
YouTube ads. If you get a lot of views, advertising can be a good source of income. Read more about earning money on YouTube.

Affiliate marketing. Add affiliate links in the video description and get a cut of the sale. For example, you can even review the products you already have with the Amazon Associates program.

Arrange paid sponsorships. Brands are looking for knowledgeable people to review technical products. Your first reviews will probably be unpaid and will cover the equipment you already have. When you already have a follower base, you can contact companies via email or Twitter to initiate paid sponsorships. Or, use sites like Famebit to find sponsorships by category.
With time, you can grow your audience, gain influence and work out more deals reviewing products you love.
Sell Your Photos on Stock Websites
Uploading photos on stock websites is a widespread side job for many photographers. The most popular microstock sites are Shutterstock, iStock, Dreamstime, and BigStock. 
The amount paid for each downloaded photo is generally low, so you should bet on quantity and upload high volumes of images regularly. The key to getting noticed on stock websites? Adding many relevant keywords that people would search for.
Some Other Important Points to Consider When Uploading Stock Photos:
Stick to photographing what you love (make sure it's top quality).

Use the correct file type & size suitable for each database.

Add metadata to each picture (caption and relevant keywords are essential).

Aim for earning in the long term, not next week or next month.

To increase your earnings, upload photos regularly throughout the year.

Find a low competition area and a high buyer request area.

Follow photo trends to know what will be in demand for the following year.
Become a Freelance Photojournalist
Freelance photographers can work for travel magazines, local newspapers, online media outlets, or be employed by photo agencies.
Your chances of getting accepted will depend on the size and authority of the media outlet. For instance, National Geographic requires at least five years of experience in photojournalism and a degree in a discipline other than photography. However, a little less prominent travel media might accept your photo simply because they find it brilliant.
Some Tips for Aspiring Photojournalists:
Publish your work. Hiding your photos for security or copyright reasons is not a strategy that will get you noticed. Instead, choose reputable websites to share your photos and update your portfolio regularly.

Email photo editors (or editors-in-chief) from local newspapers. Attach your photo or a series of images, introduce yourself briefly and tell them that you took this photo recently and thought they might find it interesting. If your photos are good enough or depict very current events, your work will be noticed.

Contacts are vital for getting published. Networking is also a process that takes time, so always keep your eyes open for any mutual friends, LinkedIn contacts, or events with networking opportunities.

Don't give up. If your photo is not accepted at first—follow up. If one, two, or five sites refuse, keep pitching others. Be systematic, be patient, and show professionalism in every email you send.

Show your experience in fields other than photography. Mention if you're an avid traveller, environmental activist, human rights supporter, rock music enthusiast, etc. All these specialized areas will add value to your resume.

Follow professional photojournalists on social media, get inspired by their work and look for opportunities to network.
Create and Sell Photo Books
Another way to earn money is by creating and selling photo books. While online photo galleries and portfolios are more common, an actual book showcasing your talent might also work well for your business. Not only is it perfect for sharing with clients, but it's also the perfect gift for family or friends. 
A Couple of Photo Book Theme Ideas:
Wedding

Animal or pets

Travel 

Family 

Children's picture book

Memoir
Offer Tutorials, Photo Editing or Restoration Services
Besides photoshoots, you can also offer photo retouching or restoration services as part of your online business. If you already have an existing portfolio that demonstrates your photography skills, you'll probably be able to sell photo editing too.
Retouching photos involves adjusting the tone, colours, or lighting. But more than that, it requires a trained eye. We've seen a surge of face editing apps like Facetune over the years. 
While these apps can be helpful for editing or airbrushing minor details, they leave much desired. The reason is that edited photos, more often than not, end up looking unnatural. That's why marketing yourself as a photographer offering professional retouching services can be a very profitable business. 
You don't even need to have Adobe Photoshop to do the job. There are hundreds of apps out there specifically made for photographers that work as well as computer software.
Something else you can try is photo restoration⁠—there's a growing market for repairing old or damaged photos. Not only will this service appeal to vintage photo lovers, but it'll also make you stand out as a niche service provider.
Here Are a Couple of Ideas:
Sell Photoshop tutorials on your blog or website and monetize the site through advertising.

Join an advertising program such as the YouTuber Partner Program and create video tutorials.
Tips for Landing Paid Fashion Photography Work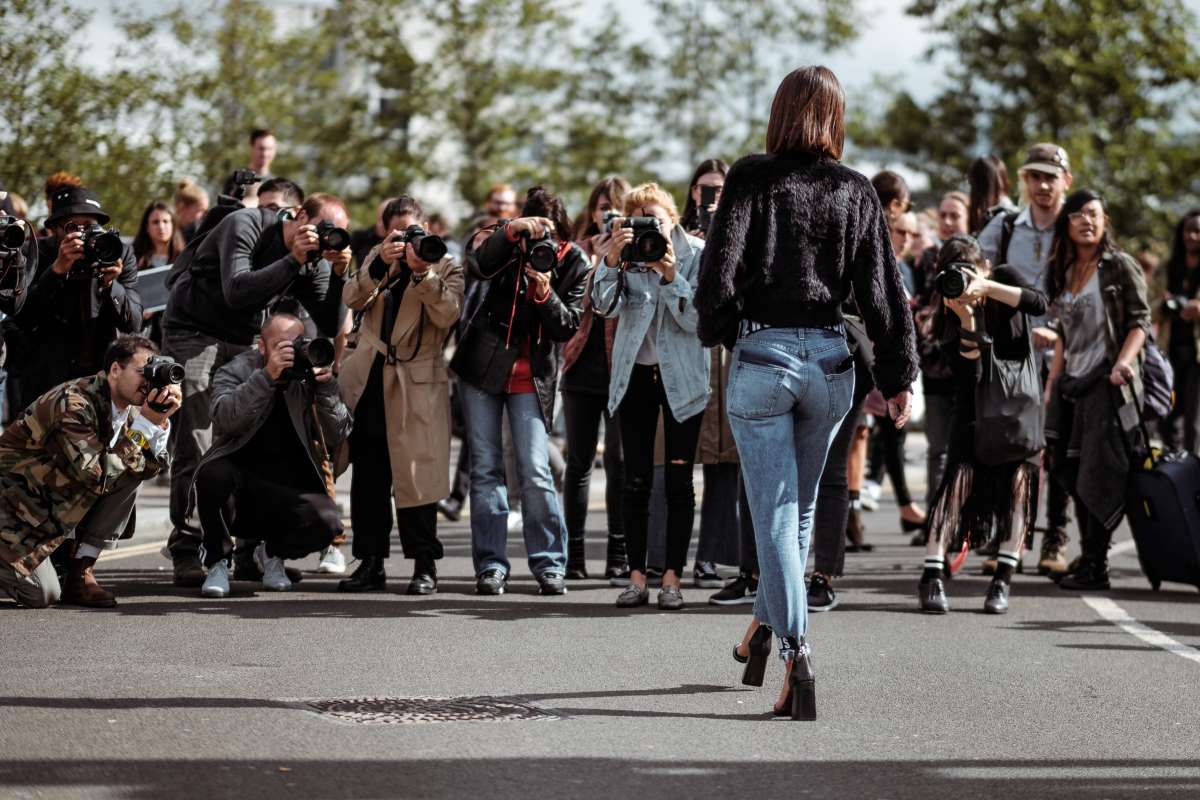 Your Portfolio Is Everything
In an industry as competitive as this, you'll want to instantly capture a prospective employer's attention and hold it for as long as it takes to land the job. Short of meeting him or her in person and grabbing them by the lapels, you've only got a way of doing this: your portfolio. So you best make sure it's a damn good one.
Don't make your portfolio look like an "evolution" of your craft, with the images getting better and more advanced as the pages turn (a common pitfall.) Trim all the fat; leave only the excellent stuff. 
Get as many second pairs of eyes on it as possible to get a better perspective on how it looks to an outsider before sending it off, and remember to pay close attention to their faces to pick up on their initial reactions to each shot. It's a great way of figuring out which images are mediocre and which make a genuine human impression.
Develop Your Eye
A layperson would be forgiven for assuming that it's simply about taking snaps of nice clothes. Still, as a photographer, you'll know that there are many layers of nuance and subtlety at play, as well as a deep sense of personality inherent in the photography.
Finding your own "voice" is an exceptionally long process, and you should be prepared to be in it for the long haul. But if you want to advance the pace and develop a deeper understanding of what works and, more importantly, why, attending photography school should be a serious consideration.
Don't Just Shoot. Read.
The fashion industry is a fast-moving one. Styles change at a lightning pace, as does the gigantic list of people and entities in the business you should be intimately aware of.
As such, you'll need to throw yourself into the magazines. The glossies are a great place to start, but since they can be expensive, set up an RSS feed filled with fashion blogs and make sure you flick through it daily.
Get Paid Well.
Given the competitive nature of the industry, you'll often be offered exposure instead of hard cash for your work and sold as if it's a great deal, and you should be grateful.
Exposure doesn't pay the bills. While there's nothing wrong with doing work for free when there isn't any budget, and you'd love to do the gig anyway, recognize that there's nearly always a budget for larger jobs or anywhere that products are being sold. Chances are, a lot of people are getting a healthy pay-off from the back of your work, and you should be the first person in line and unapologetically so.
Conclusion
Photography can be an expensive hobby, but it's in your power to turn it into a steady source of income, too. Before you start hustling, decide what it is that you love about photography. Is it the artistic side of it or, on the contrary, the mirrors, shutters, sensors, and other technical bits and pieces?
Ideally, take a photography course and experiment with different genres to find your favourite niche. Finally, decide if you're looking for a side gig or a full-time hustle, and only then set out for the dream job that will help you make money with photography.