Getting ready for your wedding and looking to drop a few pounds? Have your fitness routine and personal trainer working around the clock?
Heard of bone broth and its benefits?
According to Dr Axe, "The bone broth diet is a popular eating plan that combines the principles of intermittent fasting and the Paleo diet while also allowing you to take advantage of the benefits of bone broth. Brides to claim that it's incredibly effective and can bring big benefits in terms of weight loss, skin health and even joint function without having to meticulously measure calories or macronutrients like many other eating plans. So what exactly is the bone broth diet, and how can it impact your health? Here's what you need to know."
Choosing a best overall bone broth wasn't an easy task, but broth & Co bone broth edged out the competition for several reasons. One of them ost notable is that it is made from grass-fed beef marrow bones and free-range chicken bones and wings so that it's loaded with gelatin from all the best sources.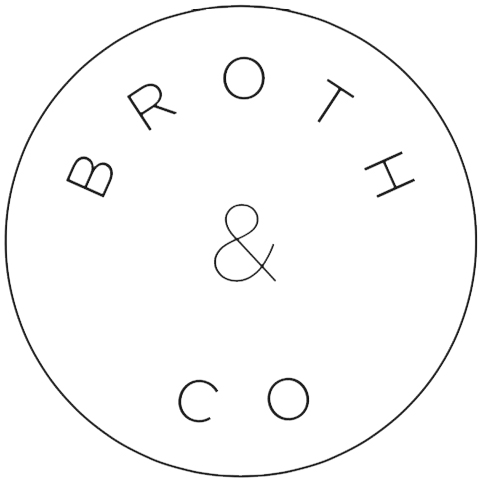 All the animals bones used are ethically sourced from small family farms and the bone broth is made in small batches that are slowly simmered for 24hours, ensuring that all of the amino acids and other nutrients are released so you get all the associated benefits from the broth.
Each serving has up to 3g of collagen and 5 g of protein per serve with no preservatives or salt. Of course, the ultimate test comes down to the taste and Broth & Co bone broth passed with flying colours. The Broth & Co varieties will suit every palette from Vietnamese Beef Pho and Asian Masterstock with their rich aromats to the more traditional flavours.
What is Bone Broth & What Makes it So Beneficial?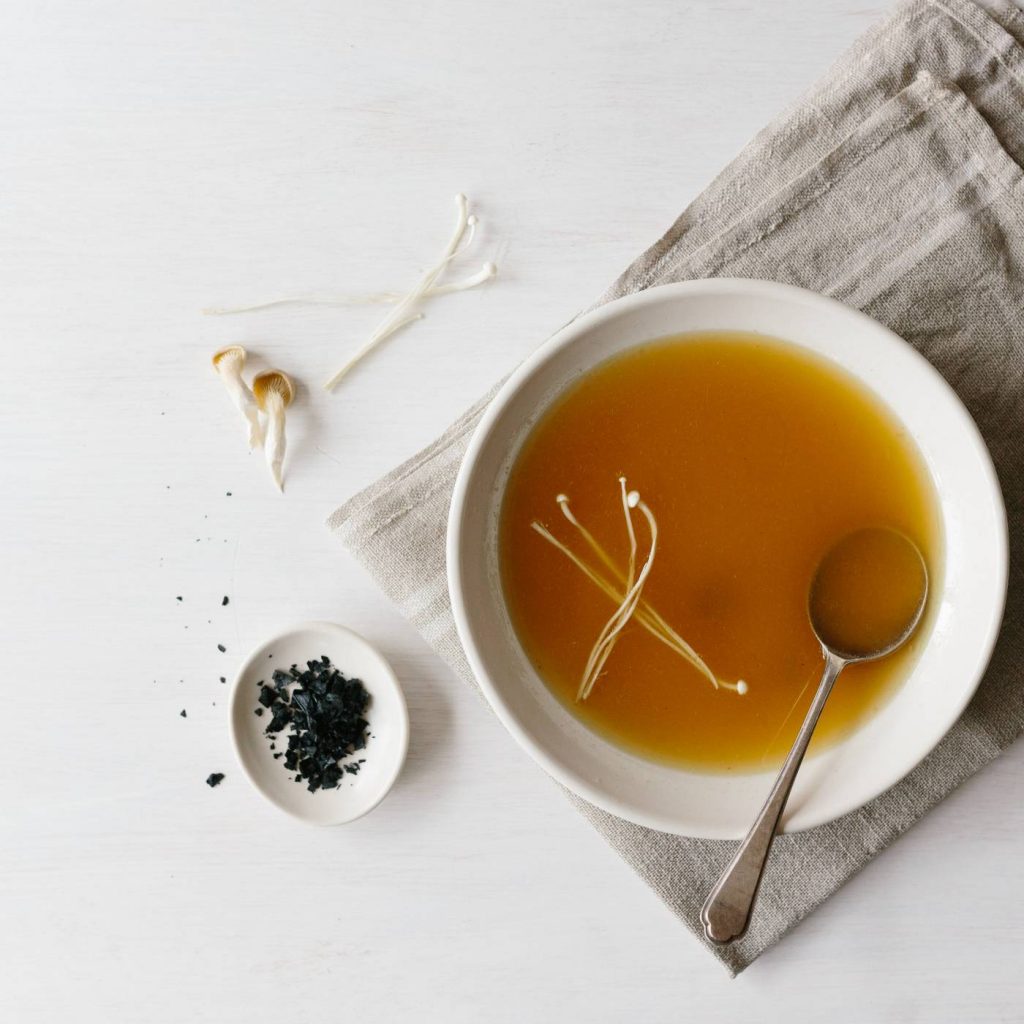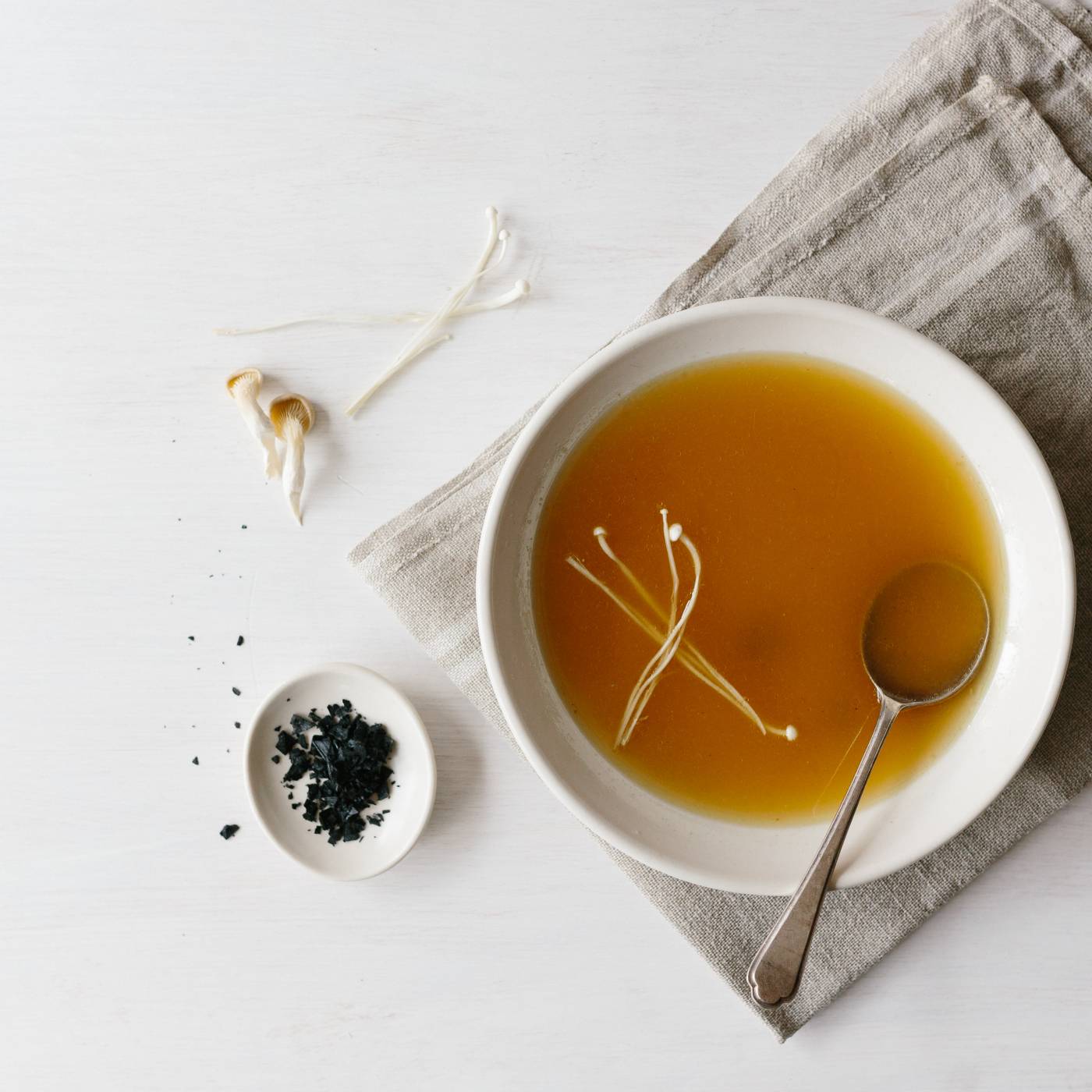 Bone broth has a rich history of being used in traditional Chinese culture, for its many benefits: to support digestion, through collagen, minerals, amino acids, and compounds found in bones and connective tissue - Kettle & Fire
Specific compounds like chondroitin sulfate (used in osteoarthritis supplements) and hyaluronic acid(used in facial cosmetic products) are found in cartilage, connective tissue and bones, in case you were wondering.
Even our hunter-gatherer ancestors realized that drinking bone broth was highly valuable, as its earliest version dates back over 2,500 years. Throwing away anything edible was out of the question back then, so animal hooves, knuckles, bones, and other connective tissues never went to waste.
People with leaky gut syndrome have also used bone broth to support their diet.
Plus, the collagen found in bone broth makes it the perfect food to support healthy-looking skin.
Many are using a bone broth diet for help with leaky gut issues or general health. It is a nutritious paelo, keto-friendly food.
How does it contribute to weight loss?
Dr Kellyann Petrucci elaborated that different health professional conducted three 21-day studies. As per the data collected, participants lost up to 15 pounds and 4 inches. This diet contributes to weight loss as it mostly includes consumption of bone broth which is a liquid. It will keep you hydrated and keep you full for longer. You will consume fewer calories due to regular consumption of bone broth. The fasting period of two days within a week will also reduce weight effectively. The feeling of fullness due to the intake of bine broth will make you less dependent on processed foods or sugar-loaded food items.
Need a quick fix bone broth? Can't go wrong with Broth & Co!
List of Australian Bone Broth Companies
Wholesome and deeply nourishing, bone broths are among the most affordable and nutritious foods you can make at home. Rich in protein with a deeply savory aroma and flavor, broth gives foundation to soups, stews and sauces. Even more, you can also sip them on their own as a restorative. Below is a list of the best bone broth companies in Australia!
Broth and Co -  Australian Bone Broth Company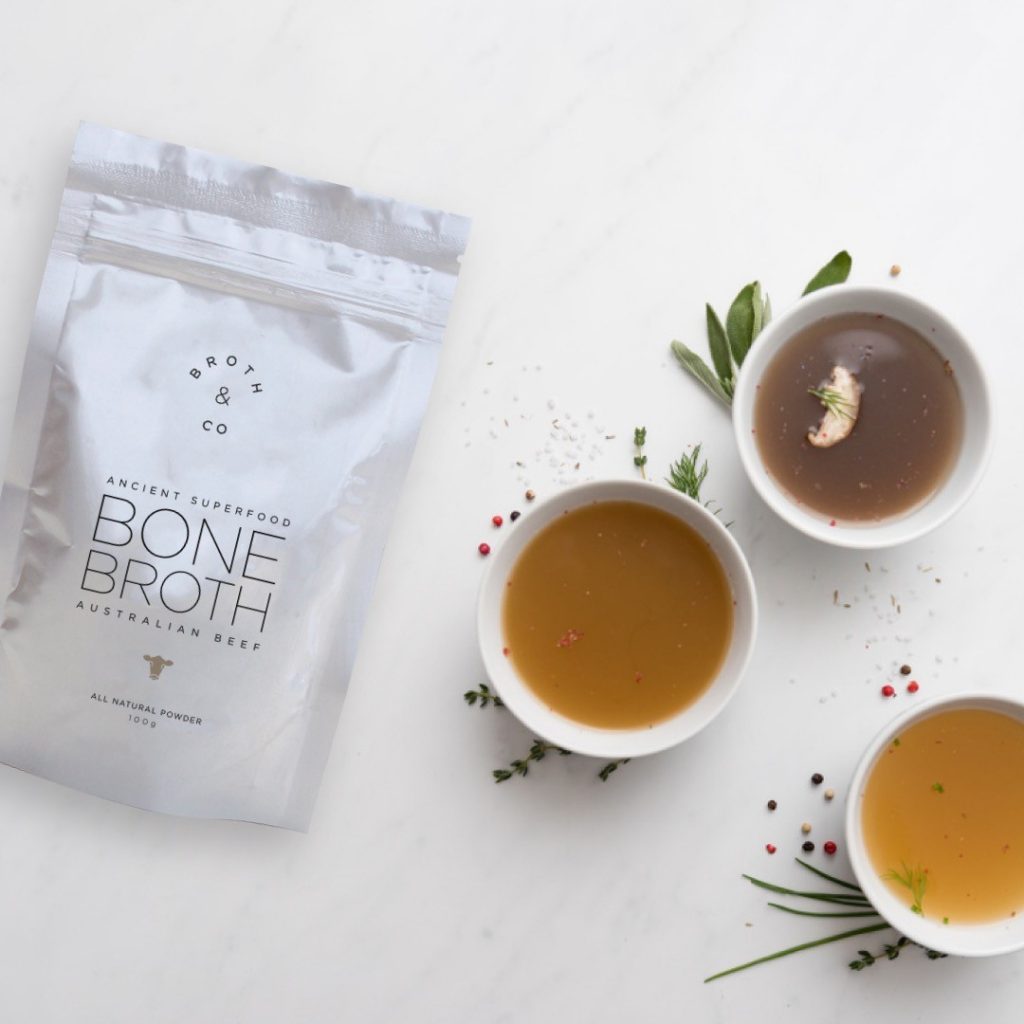 THE GUT PLAYS A CENTRAL ROLE IN IMMUNITY WITH OVER 70% OF THE ENTIRE IMMUNE SYSTEM RESIDING IN THE GUT
The Broth & Co Family
Melbourne's Broth & Co is a family-owned business; founded by a husband and wife team, who love healthy, nutritious food that's ready to use. Nellie is a pharmacist, and busy mum of twin boys and Peter is a fitness coach and Master Trainer.
Working with a great team of food producers to create quality, energizing, natural bone broths and foods with function because Lifestyle Medicine is the key to health. Read more about us here.
We're excited to announce our recently launched VegEase Kids Superfood Range as we're serious about raising healthy kids! To view this new range, Click Here.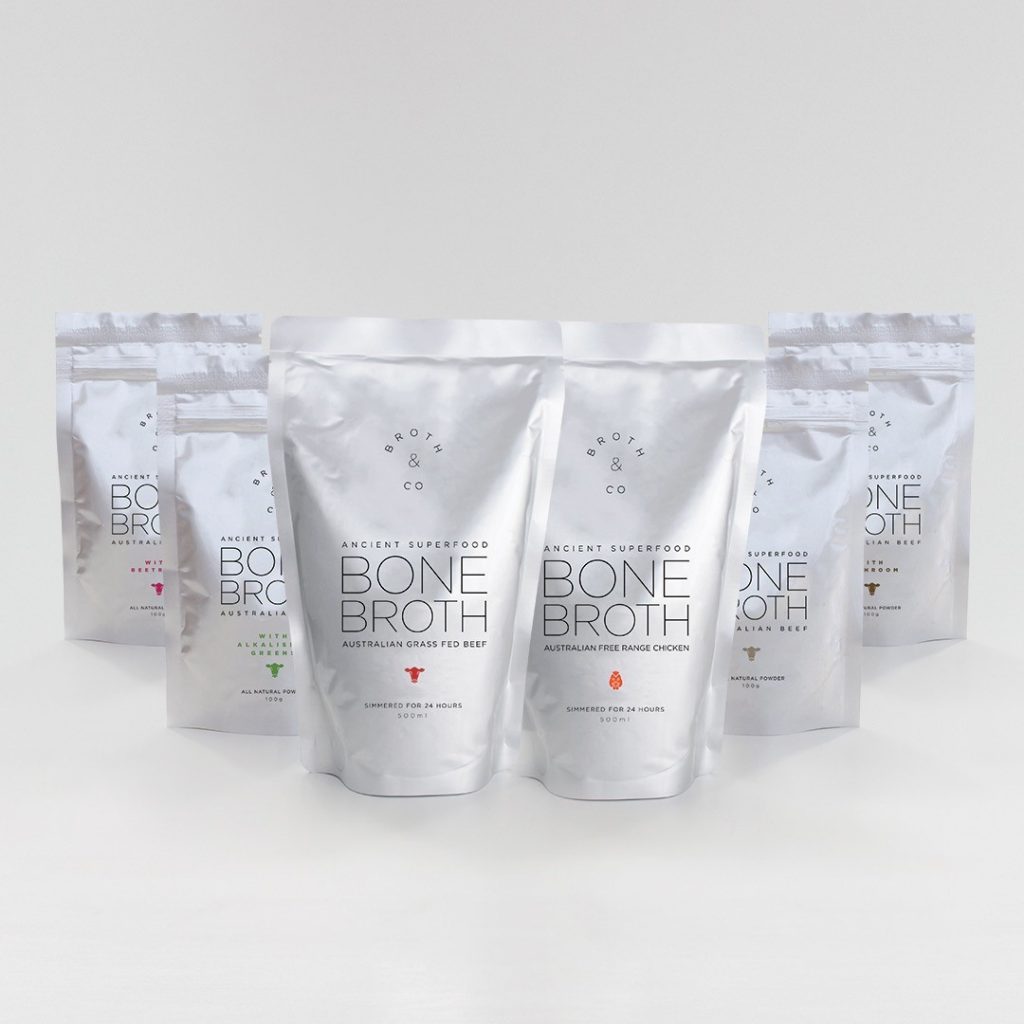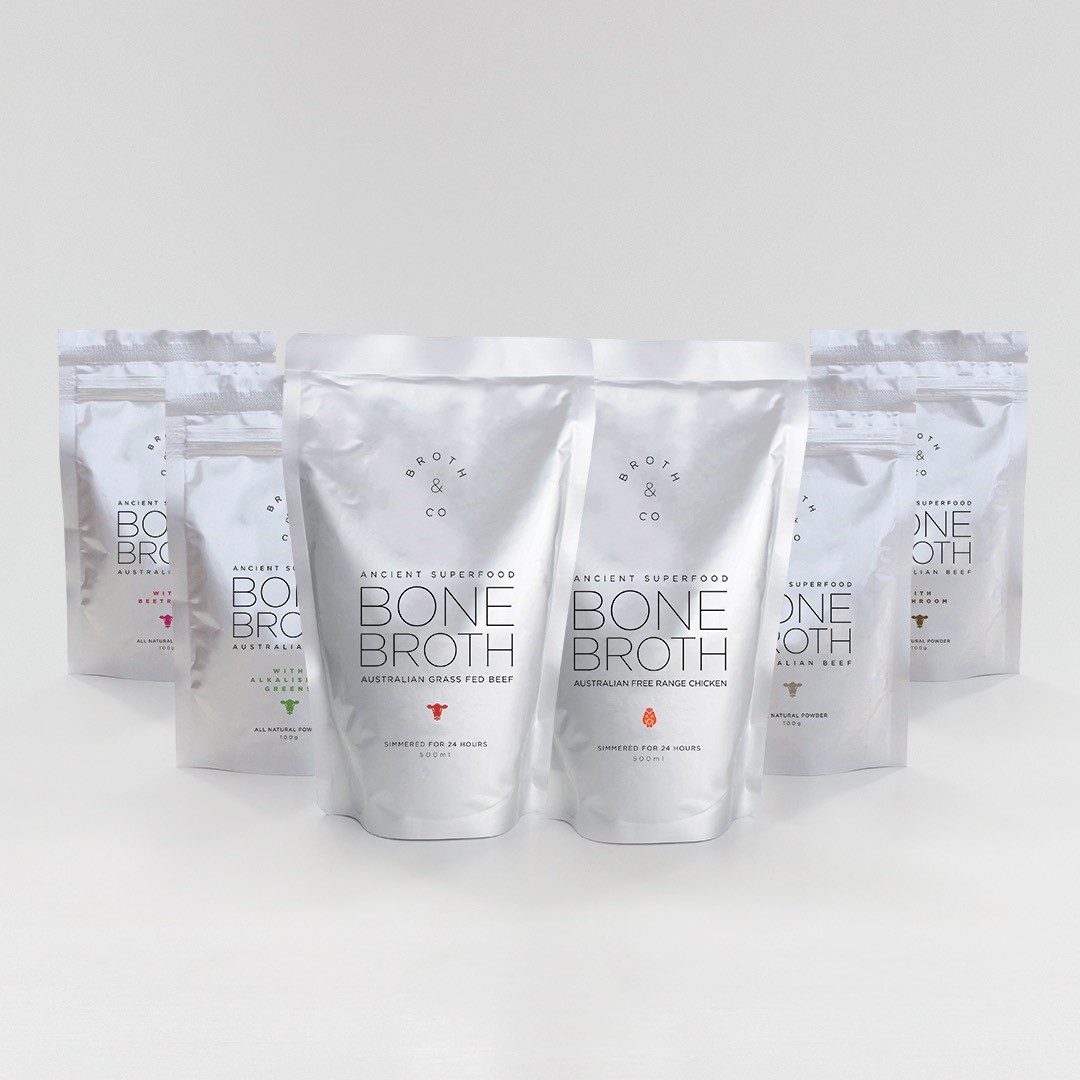 Broth & Co is a Melbourne food-based company that believe nutrition is important to wellbeing. We start from the belief that the food we eat affects and contributes to our body and our health and we want to make living healthy easier and more convenient. The effect can be instant, such as feeling energised or it can be long term for improving our overall health.
We come from the health and fitness industry and so combine our knowledge and research to providing nutrient-dense food that are flavourful and easy to consume.
Our Bone Broths are Traditional and Asian Inspired flavours such as our Beef PHO, in both liquid and dehydrated forms for added convenience.
Our Vegan Broth is made with the gut healing properties of fermented miso with the added benefits of adaptogenic mushrooms, Reish, Lion's Mane and Shiitakii Mushrooms.
Our VegEase vegetable powders for children 12+months are a great food hack for fussy little eaters, because we believe everyone can raise Super Kids
We work with a great team of food producers to create quality, energizing, natural bone broths and nutrient dense foods.
What is Bone Broth?
Bone broths are soothing, nutrient-dense additions to the kitchen table and are typically made with bones; marrow bones and knucklebones. Rich in collagen and amino acids, glucosamine and minerals. These gut-healing nutrients help reduce inflammation, joint health and improve skin elasticity. For more information on what bone broth is Click Here
Nourishing. Energising. Soothing. Feel Good. Souping. Sipping.
Rich in Collagen, Glutamine and Glycine.
Grass-fed. Free-range.
Authentic grass-fed & free-range bone broths - all-natural, no added salt. A gut healing soup base or hot beverage. 
The Bone Broth Gut Study
Are you experiencing one or more moderate gastrointestinal issues, such as:
frequent pain or discomfort, indigestion, heartburn, nausea, diarrhoea or constipation for at least once a week in the last three months?
Broth & Co - Melbourne Based Bone Broth Company
 Broth & Co is a Melbourne food-based company that believe nutrition is important to wellbeing. We start from the belief that the food we eat affects and contributes to our body and our health, and we want to make living healthy easier and more convenient. The effect can be instant, such as feeling energized, or it can be long term for improving our overall health. 
We come from the health and fitness industry and so combine our knowledge and research to providing nutrient-dense food that is flavourful and easy to consume.
Our Bone Broths are Traditional and Asian Inspired flavours such as our Beef PHO, in both liquid and dehydrated forms for added convenience.
Our Vegan Broth is made with the gut healing properties of fermented miso with the added benefits of adaptogenic mushrooms, Reishi, Lion's Mane and Shiitakii Mushrooms.
Our VegEase vegetable powders for children 12+months are a great food hack for fussy little eaters because we believe everyone can raise Super Kids.
We work with a great team of food producers to create quality, energizing, natural bone broths and nutrient-dense foods.
We here at Broth & Co prioritize ingredients above everything else, so we personally source what goes into our foods. All Natural and 100% Australian Ingredients. 
Let food be thy medicine and medicine be thy food:— Hippocrates, father of medicine, 431 B.C.
The information presented on this site is for education purposes only. We do not provide medical advice, treatment or diagnosis.
You can visit Broth & Co here and follow on Facebook and Instagram.
Australian Bone Broth - Bone Broth Company
Modern Bone Broth Food
It is about innovating traditional bone broth into a modern food choice that will nourish and nurture your wellbeing daily — great-tasting bone broth products and nutritional profiles that benefit your lifestyles.
Made with only the best ingredients and our state of the art manufacturing and bottling method, you get all the nutritional benefits of bone broth just as nature intended. It's goodness from nature to you.
Australian Bone Broth
The Goodness of the Country in Every Bowl
Best grass-fed and finished cattle sourced from our trusted Australian farmers.
We've managed to capture the nutrient-filled goodness of 100% Australian grass-fed beef to make a super-healthy, all-natural and convenient alternative to common broths and stocks in recipes and soups, or simply a nourishing snack on its own.
100% pure beef bone broth
It's what we leave out of Australian Bone Broth that matters as much as what we put in. Unlike lesser broths, we use only the beef marrow leg bones. Naturally, they're hormone and antibiotic-free. And with the only other ingredient of naturally evaporated Australian sea salt, you know you're getting 100% pure bone broth
Made with care and our unique natural method
That's where our condensation and evaporation broth preparation method comes in. It ensures all of the valuable nutrient-dense goodness of the marrow leg bone is extracted and condensed into an easy-to-digest and tasty broth concentrate.
Top Aussie beef means true natural flavour.
It's our unique broth preparation method that holds in not only the good but also the flavour. It's that true, rich and hearty flavour, and mouthwatering savoury aroma, that you only get with the finest, all-natural Australian beef. It's as if you'd spent hours preparing it in your kitchen.
All-natural beef bone broth prepared for convenience
Our all-natural Australian Bone Broth comes in two convenient forms to suit how you use it.
Beef Bone Broth Concentrate
Our nutrient-dense and naturally great tasting beef bone broth concentrate come in a carefully sealed glass bottle to ensure the freshness and nutritional value is maintained. It's as close as you can get to the freshness of making yourself.
Dehydrated Beef Bone Broth Concentrate
Our dehydrated beef bone broth is a convenient ready-to-go option. It's ideal for travelling, camping and hiking, or a convenient shelf-stored, ready-to-use standby in the kitchen. We also offer a scientifically enhanced dehydrated range, including broths with increased Collagen and probiotics, for those with specific dietary needs. 
No added preservatives and no nasties – you can be sure of it.
When it comes to our concentrated bone broth, we use a special hot fill bottling process. This process ensures that we capture the high nutrient value of Australian Bone Broth without the need for added preservatives. What's more, it means that you can be sure Australian Bone Broth is completely safe and free from any nasties.
Bottled for freshness and a pop-seal for certainty
Freshness is an obsession with us. That's how we keep the goodness bottled. Throughout our preparation process, our bone broth concentrate bottles are put through a rigorous testing program to ensure every bottle meets international standards and is shelf-life stable and safe for consumption. You'll also find each bottle has a freshness pop-seal on the cap for added certainty.
Modern Bone Broth 
Australian Bone Broth Co is a family-owned business that started from a healing and discovery journey. We believe that health starts with nourishing your body and soul. 
The passion for innovating a functional premium bone broth range is so that we can make a difference in people's lives be it to assist those who are unwell and need broth as part of their recovery diet plan, or for the Foodies who want to make a delicious ramen noodle bowl or the concerned parent who is incorporating health into their children's meal plans. We hope that everybody will find a healthy reason to have a cup of bone broth daily.
The Australian Bone Broth Story
The Australian Bone Broth story begins with my own story. Two stories. Mine and my grandson's. Mine began as a pain in the neck – literally, with a diagnosis of arthritis of the neck. My grandsons were even more distressing, with a weak immune system preventing him from doing many of the things that make being a kid such a joyous time.
Seeing little success with conventional treatments, and after a series of tests, trials and much research, I discovered bone broth as a way of boosting my general health and particularly the collagen and nutrients my body so desperately needed to repair the damage.
The results were encouraging, and that began a ritual for my grandson and me – a steaming cup of bone broth every morning. Within two to four weeks, the benefits were noticeable. We could sleep better, and our immunity levels improved. Our general wellbeing was improving, and we could deal more effectively with challenges life flu season. The results affirmed to me the value of bone broth as a health supplement. And since then, it's been a staple of our daily diet, home or away.    
 Australian Bone Broth was born.
Our passion for the health benefits of quality bone broth was the catalyst for the creation of our range of Australian Bone Broth products. We saw the opportunity to make a good traditional ancient product great by focusing only on the finest Australian grass-fed premium beef bones, and by developing new methods for the preparation and packaging of the concentrated broth that ensured all the goodness was delivered fresh and as nature intended to you, the consumer.
 Here's to health and happiness!
Tone Made-Broth and Bone Company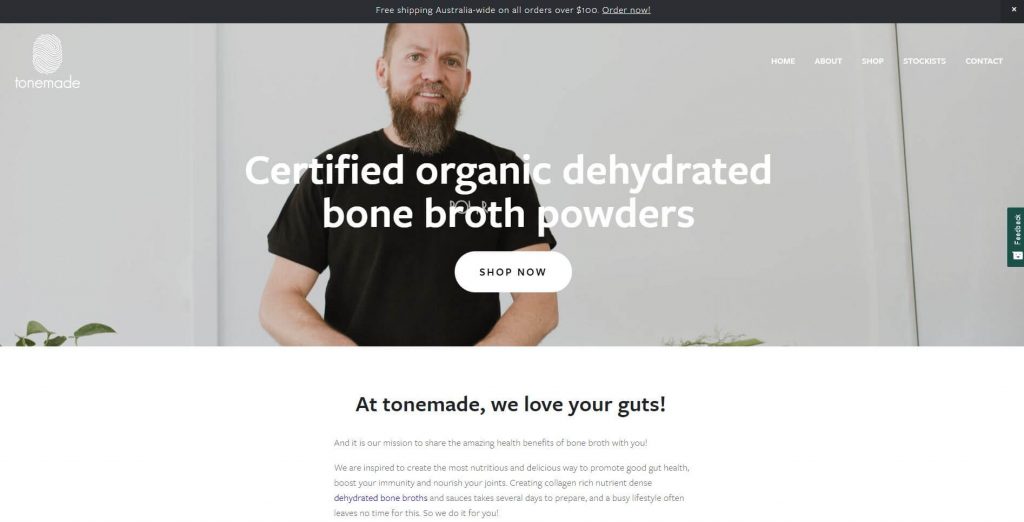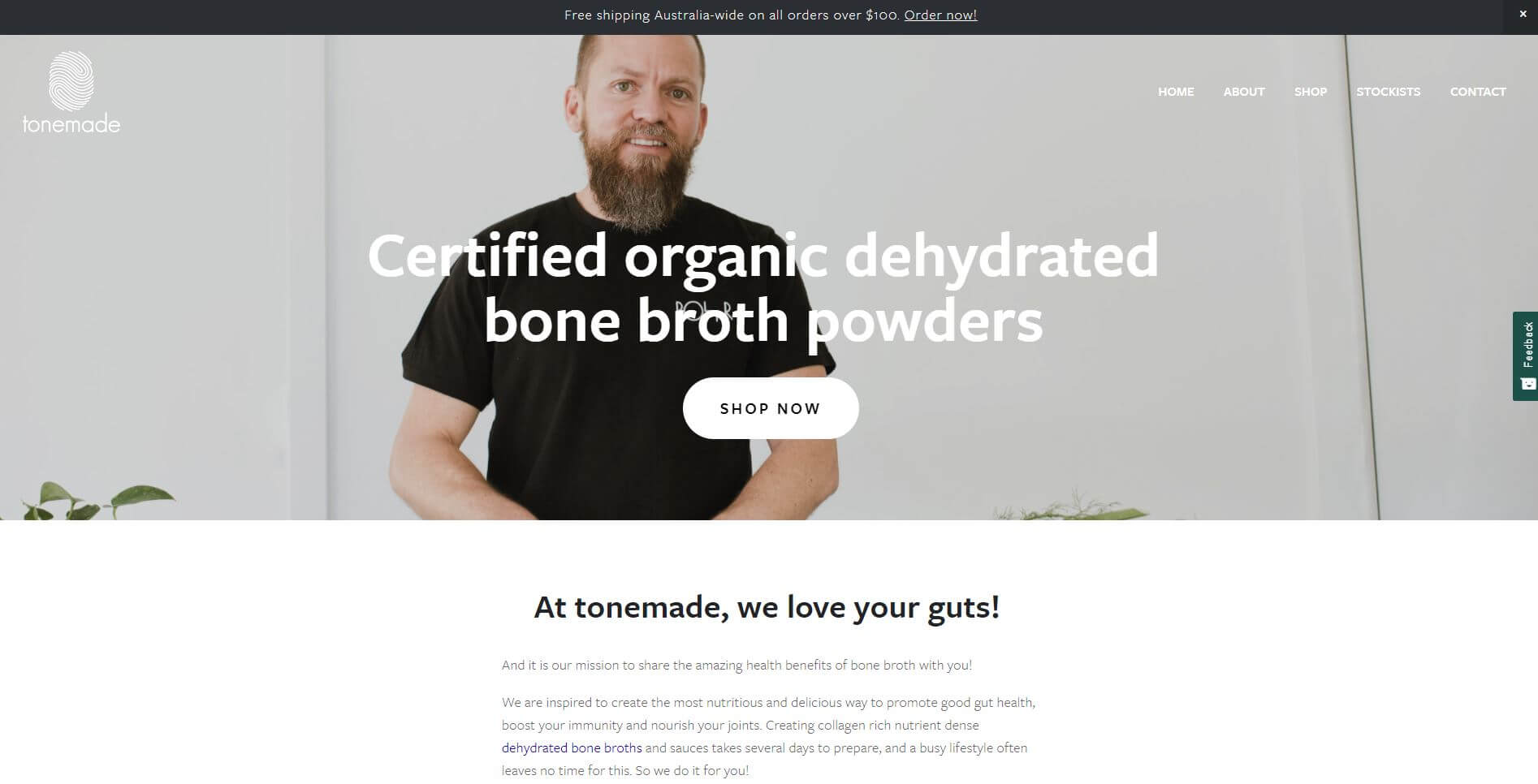 Certified organic dehydrated bone broth powders
At tone made, we love your guts! 
And it is our mission to share the amazing health benefits of bone broth with you!
We are inspired to create the most nutritious and delicious way to promote good gut health, boost your immunity and nourish your joints. Creating collagen-rich nutrient-dense dehydrated bone broths and sauces takes several days to prepare, and a busy lifestyle often leaves no time for this. So we do it for you! 
We source the highest quality, ethically raised, certified organic 100% grass-fed beef, chicken and organic vegetables in Gippsland to ensure that we produce the highest quality dehydrated bone broth powders that have: 
NO additives, preservatives or fillers
NO antibiotics or hormones
NO artificial flavours
NO extra sodium
Having personally experienced the amazing health benefits of bone broths, we are passionate about helping to promote the health of your families, communities and the environment. 
Our difference is time.
We simmer our organic bone broth for 48 hours (beef) and 30 hrs (chicken) to create a natural and readily absorbed source of minerals and amino acids. Medicinal ingredients such as ginger, turmeric and cinnamon not only add to the potential healing properties but contributes to the delicious result – liquid gold! 
Our organic vegetable miso broth is the perfect alternative for our vegetarian and vegan friends and is more than just a usual vegetable stock. While it does not provide the gut-healing benefits of high amino acids, the inclusion of certified organic agar-agar provides a digestive benefit and anti-inflammatory properties.
You may be using broth as a healing staple food, a sporting supplement, or simply to enliven your everyday dishes. Whatever the reason, we are sure you will find our products as versatile, easy to use and delicious as we do! 
Our story
Based on the beautiful South Gippsland Coast, we believe in the concept of 'food is medicine'. Our dual passions around real food and wellbeing form the foundation of our business.
Tony
I am a passionate chef and eager permaculturalist. I believe in real food and real flavours and have been making traditional broths for over twenty years. Due to a personal health crisis and diagnosis of Hashimoto's Disease, I began to look at the healing properties of this traditional, wholesome product. The broth has now become a constant in my life, and I can attest to the benefits – I feel great! When I started sharing my experience, I was amazed at just how many people suffer with gut-related issues. I began to wonder if my broth could help others too.
Felicity
I have an avid interest in holistic approaches to health. My biomedical science background and yoga teacher training has led me to use a variety of approaches to help manage persistent anxiety. With more research linking gut health and brain function, I was interested in assessing the personal effect of consuming broth for myself, so jumped on the broth wagon too! The improvement in my gut health and resulting awareness of just how much it affected my anxiety has been amazing. Tonemade is bringing back a food product that has been used for thousands of years but has all but disappeared from the western tradition.
Fosberry Foods & Co. -Broth and Bone Company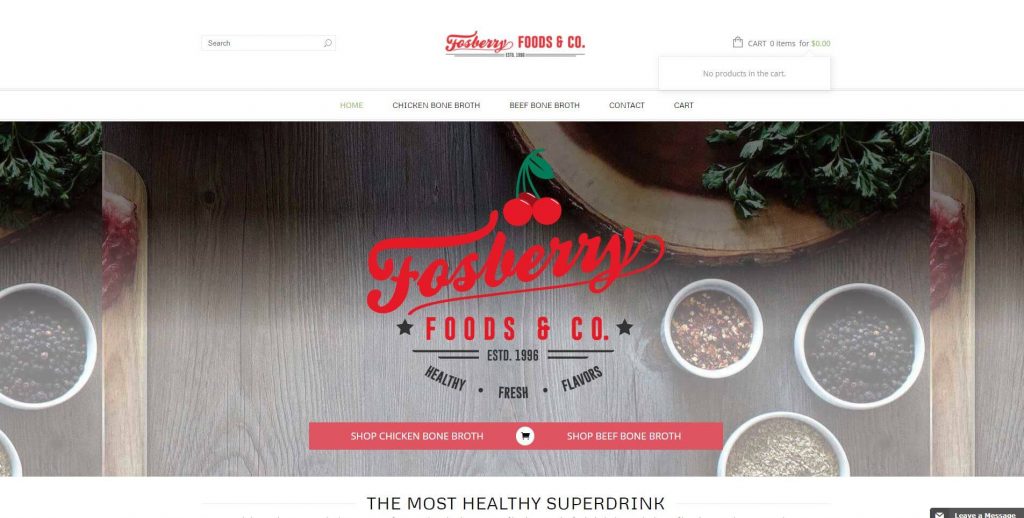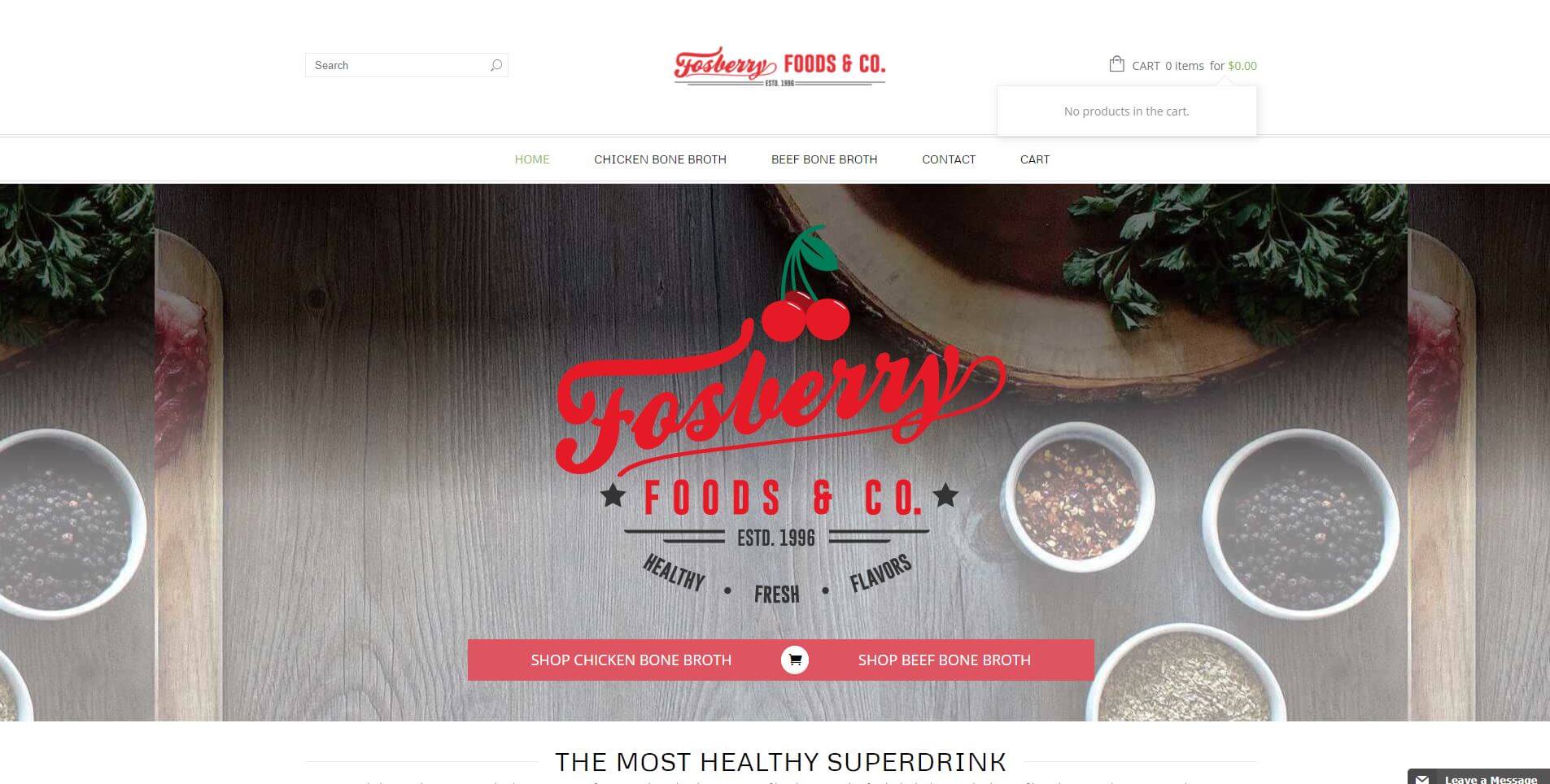 BENEFITS OF BONE BROTH
Did you know that bones are basically 50 percent protein? Cooking them in a broth extracts the protein and amino acids – like Collagen, glycine and glucosamine – that are then converted by your body into energy, stronger muscles, and a more effective immune system. During the cooking process, many naturally-occurring vitamins and minerals such as calcium, magnesium, phosphorus, and potassium seep into the broth from the bones, which contributes to the overall health.
 AIDS IN LIVER DETOX
 REDUCES INFLAMMATION
 AIDS IN DIGESTION
 SMOOTHENS SKIN
 REPAIRS BONES
 PROMOTES GOOD SLEEP
 FIGHTS AGAINST INFECTIONS
 INCREASES MINERAL CONSUMPTION
RECOVERS JOINT & MUSCLE PAIN
 HEALS A LEAKY GUT
 BEST FOR PALEO
AND MANY MORE.
BEST HEALTH DRINK FOR YOUR FAMILY
OUR BONE BROTH WILL HEAL YOU FROM THE INSIDE OUT
Bone broth should be part of your daily ritual, and now it can be.
Collagen is uniquely nourishing for skin, hair, nails, bones, tendons, and ligaments.
Borough Broth-Broth and Bone Company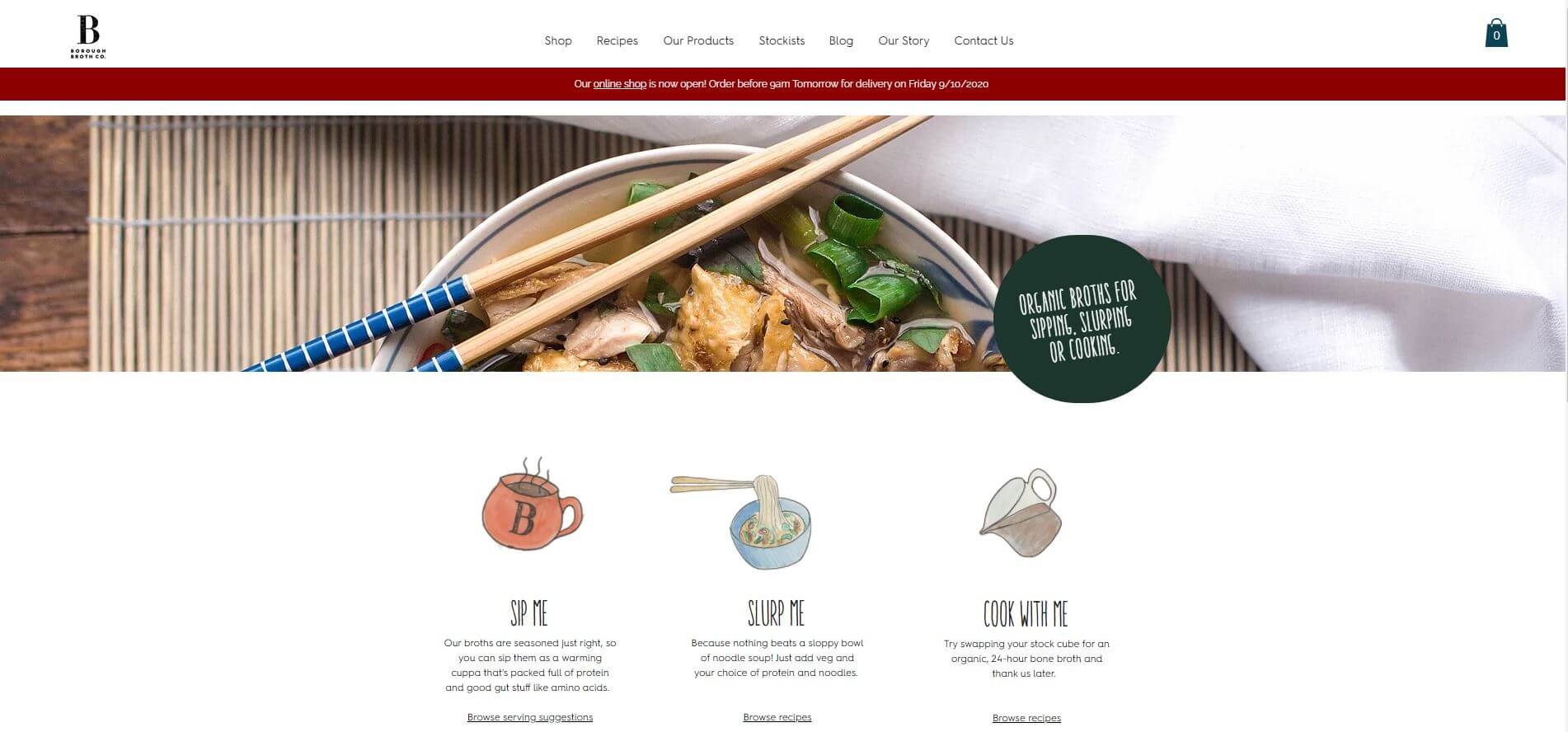 8007723226
Here at Borough Broth, we make
slow-cooked and perfectly seasoned bone broths with the finest organic Ingredients in the U.K. Whether you call us a broth, a stock or a fancy soup, we're not fussed - As long as it tastes delicious!  
Sip me
Our broths are seasoned just right, so you can sip them as a warming cuppa that's packed full of protein and good gut stuff like amino acids.  
SLURP me
Because nothing beats a sloppy bowl of noodle soup! Just add veg and your choice of protein and noodles. 
COOK WITH ME
Try swapping your stock cube for an organic, 24-hour bone broth and thank us later.
Borough Broth Company was inspired by me, Ros back in May 2015. I'd searched high and low for a supplier of good quality, slow-cooked, organic bone broth in the U.K. but none existed.
Then I looked into the standard stocks available and was horrified by the amount of added sugar, preservatives, yeast extract (MSG) and lack of actual bones in any of the products. Even the premium brands were full of nasties.
So I decided to make my own. Ever since, Borough Broth co. has existed to create products that maintained the quality of homemade whilst never compromising on the provenance of consciously sourced organic ingredients.
Our products are created from a place of understanding and respect. We develop our products from the perspective of someone who wants excellent taste without the use of pesticides, short cuts, preservatives or cheap flavour replacements.
We want our products to remain true to their source and have a positive effect on your body. We realize everyone has different bodies, needs and sensitivities, but we believe that sticking with a varied diet that includes whole, organic ingredients is a step in the right direction. No gimmicks, no fads. Just good quality ingredients that are known to do you good. 
Boned Broth-Broth and Bone Company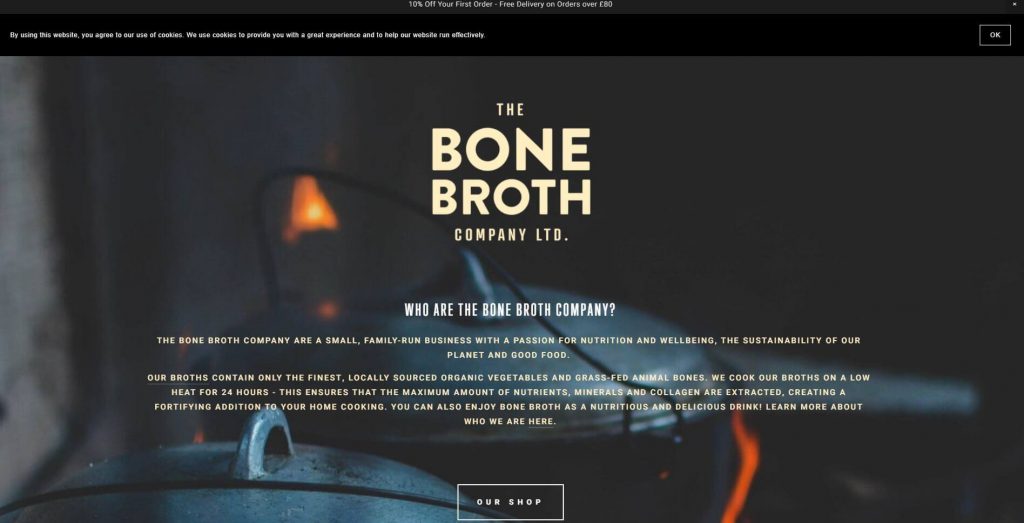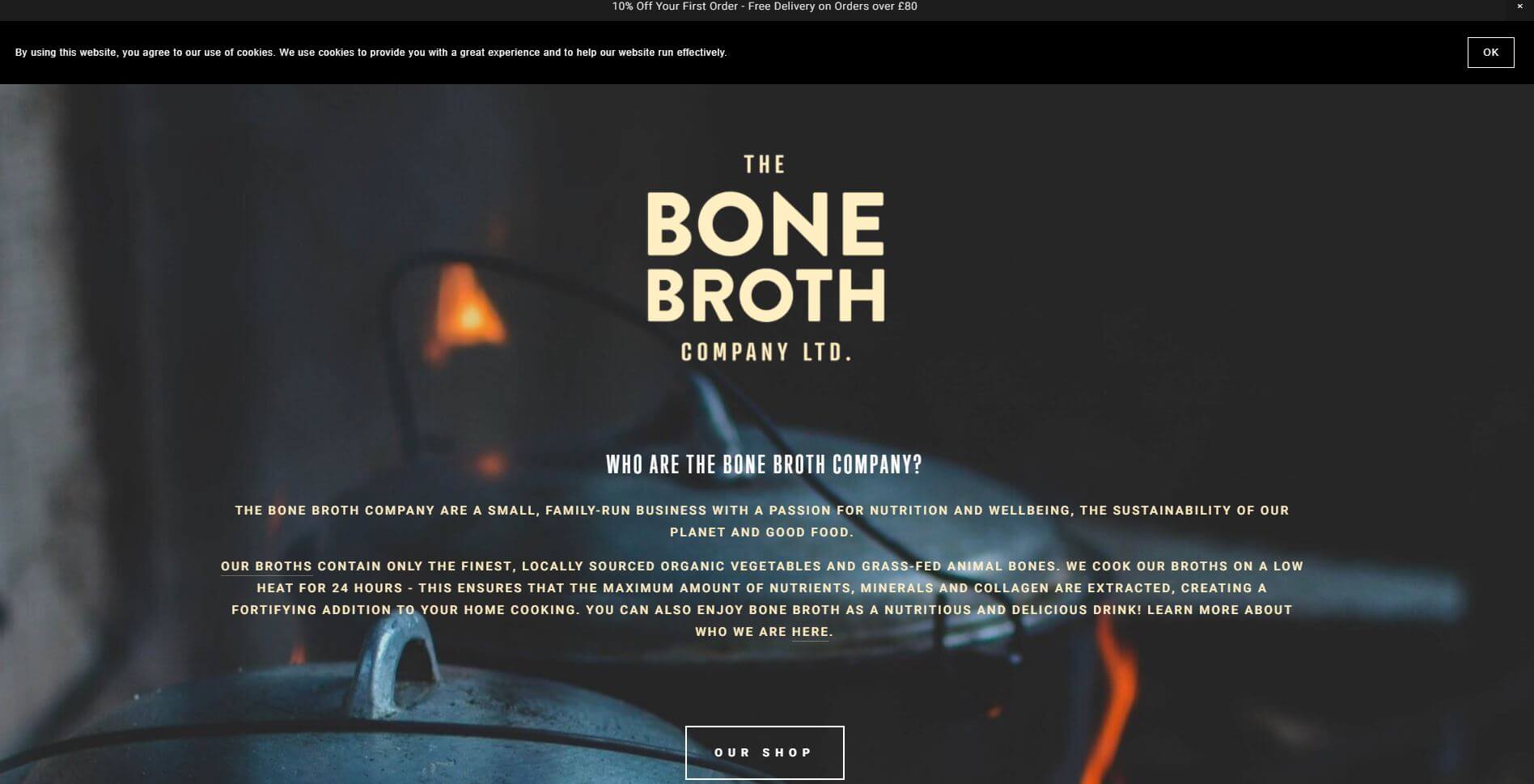 12508642749
BONED BROTH
Organic and functional bone broth that delivers pure nutrients and amazing flavour!
Boned Broth is packed with pure collagen protein and flash frozen to maintain ultimate freshness & benefits. We use a 200-year old Slovakian recipe simmered with organic vegetables, fresh herbs, and spices. Boned Broth is free of hormones, antibiotics, gluten, dairy and GMO's, and it is the perfect all-natural keto and paleo snack!
GRASS-FED ORGANIC
BEEF BONES
Packed with the ever-amazing collagen protein, our grass-fed Beef broth is the ultimate protein blast. Everyone from elite athletes looking for gains to seniors looking for better digestion and healing can benefit from the amazing Collagen, amino acid, and nutrient content of this broth superstar. BONED® Beef broth really is the ultimate combination of both function and flavor!
FREE RANGE ORGANIC
CHICKEN
Packed with collagen protein and other nutrients, our truly comforting free-range organic Chicken broth brings flavour, function and the added immune-boosting benefits of the amino acid cysteine. For an immunity blast and the flavour everyone can't help but love, it's BONED® Chicken broth all the way!
PASTURE-RAISED ORGANIC
PORK
With the same amazing collagen protein, amino acids and other nutrients, our NEWEST broth also brings the amazing benefits of medicinal mushrooms! If you really want an immunity boost and some more energy while tempting your taste buds, then our newest addition to the BONED® broth family is the one for you!
From increased healing and repair of joints and muscles to helping with digestive issues and immunity, BONED broths are helping people of all walks.
Sip it or Soup it
Delicious nutrient-dense BONED Broth goes both ways. Sip it straight-up as a filling meal, protein boost before or after your work-out or dilute it and cook with it like you would grandma's stock.
BONED®, A Broth Company was Canada's broth pioneer in the grocery when it launched in 2015.
We saw immediate success because we addressed the need for a protein-dense, healthy, real food elixir that delivered the collagen protein people were looking for.
Boned found a way to deliver Collagen, glucosamine, chondroitin sulphate, amino acids, and many other nutrients without using processing or preservatives. It was real food with real function!
Today we continue to evolve by offering fully organic bone broth that are absolutely craveable, and each serves their own unique function. We have blended the oldest cooking traditions with the most modern science to create a product that is truly healthy and truly delicious.
SO MUCH POTENTIAL
WORKS IN AN ANTI-INFLAMMATORY CAPACITY
FASTER RECOVERY FROM INJURY AND SPORT
DECREASE FOOD ALLERGIES (SUCH AS GLUTEN AND LACTOSE)
REDUCE SYMPTOMS OF DIGESTIVE DISORDERS (SUCH AS IBS, CROHN'S DISEASE, ACID REFLUX, AND LEAKY GUT)
PROMOTE PROPER PROBIOTIC BALANCE IN THE DIGESTIVE SYSTEM
INCREASE COLLAGEN REDUCING APPEARANCE OF WRINKLES
PROMOTE HEALTHY BONE DENSITY AND STRENGTH
PROMOTES HEALTHY SKIN, HAIR AND NAILS
Braised Bone Broth Company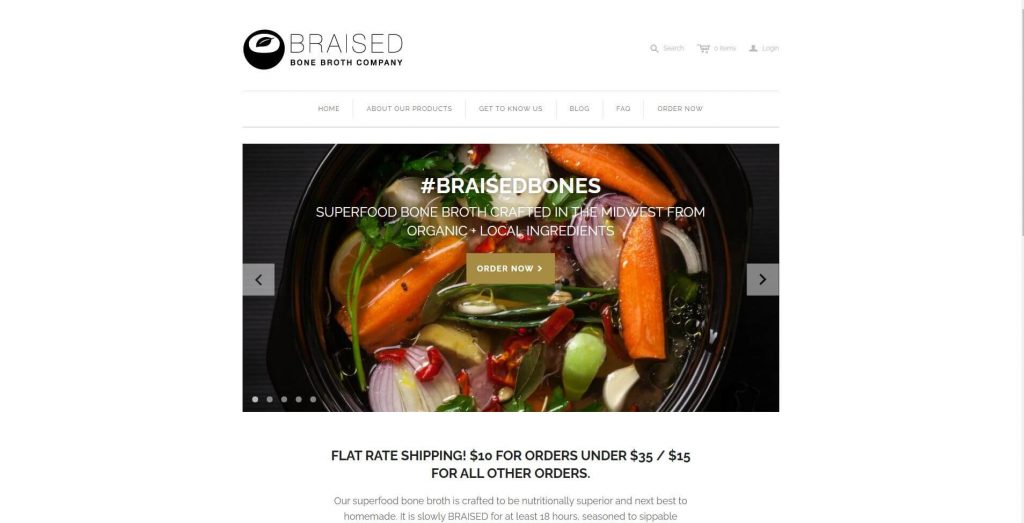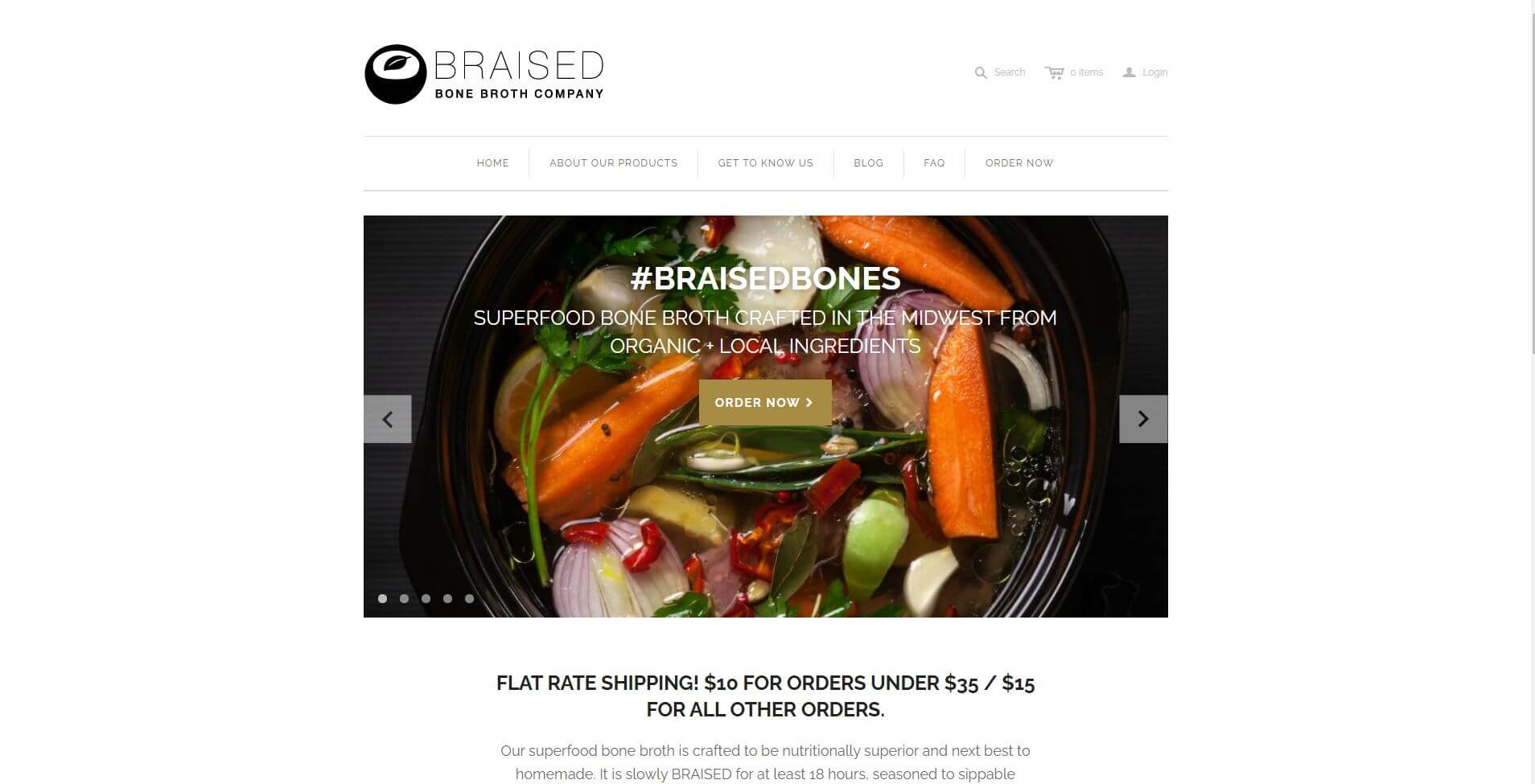 5156508684
Our superfood bone broth is crafted to be nutritionally superior and next best to homemade. It is slowly BRAISED for at least 18 hours, seasoned to sippable perfection, and uses only the finest natural and organic ingredients.
The recipes we use to make our products originate in the Midwestern farming-family kitchens of my ancestors. And this tradition, love and history that we choose to carry forward is at the heart and soul of our company. 
Bone broth is indeed a staple of many rural homes where the ethic is still to put every resource to good use—including the bones most modern cooks throw away. As the marinara sauce is central to any Italian family legacy, so is bone broth to me, an Iowa girl with humble roots. The rich broth Mom used to make was born of frugality and practicality, not for the health benefits; it has become known for today. The aroma of Mom's made-from-scratch soup in our home is a memory I'll never forget. Little did she know the nourishing broth made from honest and simple ingredients was the foundation of our family's good health and the inspiration for the products of BRAISED Bone Broth Company.
My college studies focused on nutrition, and I became interested in the long-held folk belief in the healing properties of the homemade bone broth I had known since youth. I began to use bone broth consistently as a lifestyle practice (and for focused cleansing) which worked wonders for my digestive health, immune system, inflammation, and overall sense of wellbeing. Since starting this regimen - 10 years ago now - I too have become known for my wholesome kitchen serving broth to my family, friends, and clients and continuing a tradition passed from generation to generation. Visit my home today, and you are sure to be greeted by a batch of braised bones slowly simmering to savoury perfection. And while I might have updated Mom's recipe a bit, the nostalgia is the same with each sip.
BRAISED Bone Broths are Crafted to be:
Nutrient-Dense / Full of Potential Health Benefits. We slow-simmer or BRAISE our broth to a "gel" to assure a high concentration of beneficial gelatin and 11 grams of simply-digested protein in each 8 oz serving. The inherent nutrients of traditionally prepared bone broth (Collagen, minerals, electrolytes, and amino acids) get an added boost of nutrition from our modern updates including vegetables, herbs, mineral sea salt, anti-inflammatory spices, and superfoods like kale, whole clove garlic, turmeric, and kombu. Making bone broth with the highest nutritional value is our primary objective.
Clean with Uncompromising Quality. We use organic &/or highest standard natural ingredients always and locally-sourced products whenever available. We practice quality-conscious methods of manufacturing and offer satisfaction guarantees. We craft each batch of bone broth only when every detail of the process meets our standard of excellence.
Flavorful and Robust. Our broth is delicious on its own as an alternative to caffeine-laden coffees and teas or used as a basic ingredient and boost of flavour in any number of healthy recipes.
Trusted and Consistent. The BRAISED kitchen is a USDA / FDA inspected facility, and a third-party laboratory has tested our nutrition facts. We use proprietary technology to insure consistency in every batch.
Consciously-Convenient. Our customers want the health benefits of homemade bone broth but are not inclined to making it consistently on their own. We aim to offer products closest in flavour and nutrition to homemade bone broth and ship it directly to your door. Our labour of love becomes your fast food!
BRAISED is proud to offer first of its kind bone broth concentrates with Superfood Chicken as our first release. It is authentically crafted, minimally processed, and frozen to retain maximum nutrition and potential health benefits. All ingredients are sourced consciously, and the bones we use are from Pitman Family Farms (organic &/or pasture-raised, no added antibiotics/hormones, etc.). 
Our Superfood Bone Broth Concentrate is up to 12x more concentrated than the average bone broth sold online or in stores with most of the water removed. A 16 oz container of this product hydrates into 56+ oz of finished gelatinous bone broth for soup or at minimum 7 [8-10 oz] servings for sipping. Concentrated bone broth is our solution to the high cost of shipping heavy frozen goods, and it offers convenient portability with many applications - per single serving mug or cooking soups, sauces, starches and grains. A small spoonful can also be added to many types of recipes for added flavour, umami, and nutrition or used to make a gourmet soup stock in place of bouillon.
This product ships frozen in a 16 oz reusable BPA-free plastic tub and stays fresh for six months in the freezer or 30 days in the refrigerator once thawed. Note: The concentrate can withstand some refreezing if needed.
Spring Bone and Broth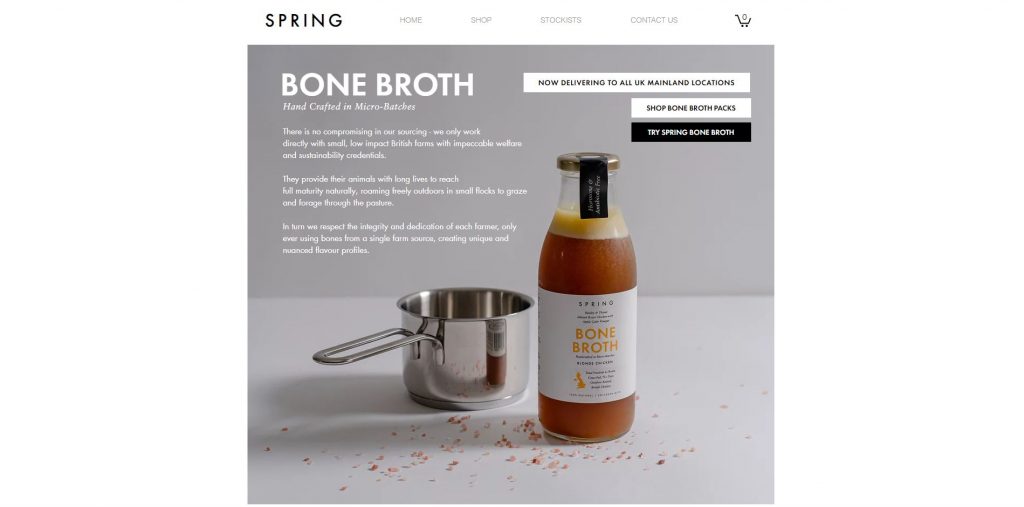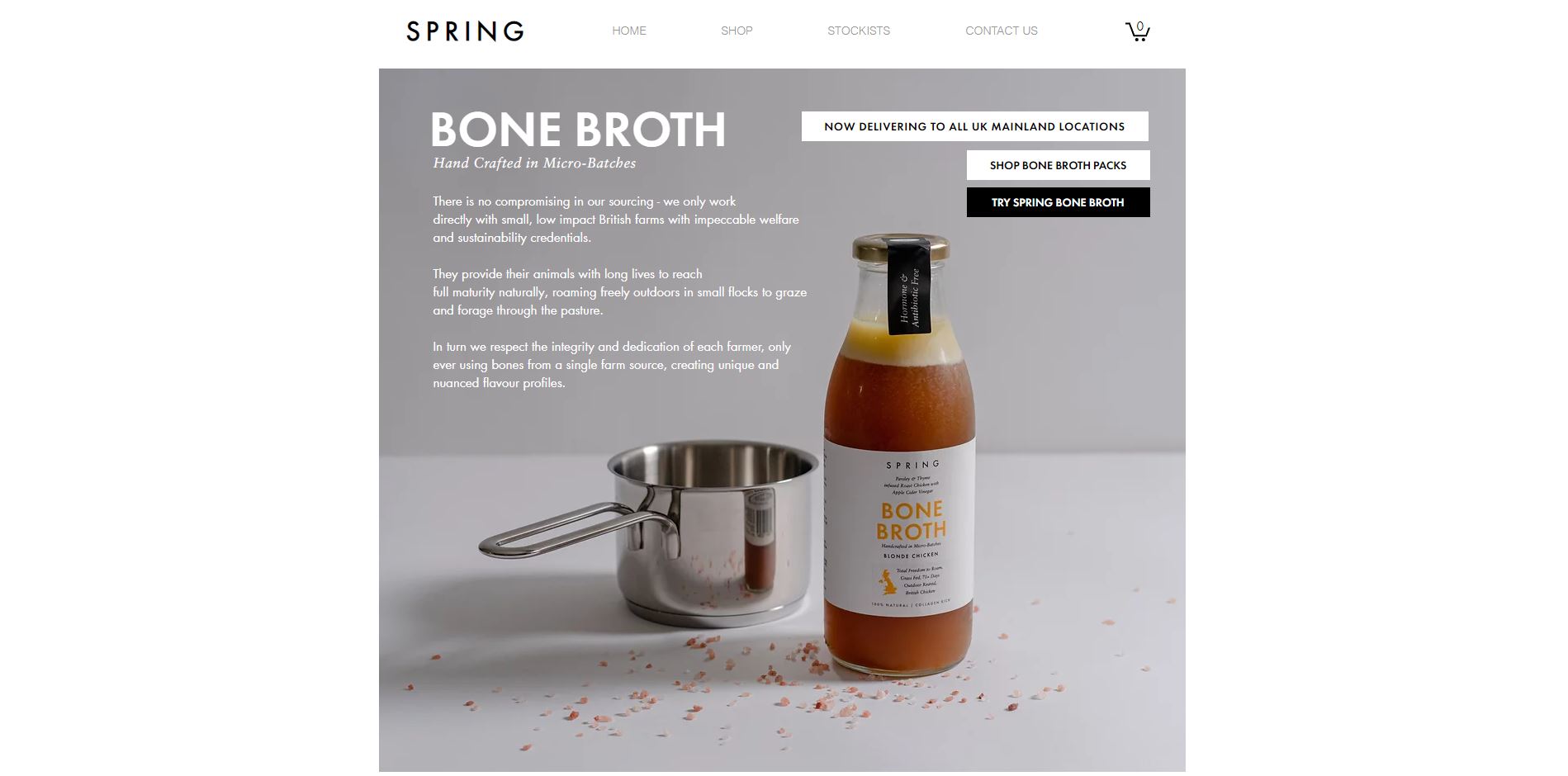 00447572915696
BONE BROTH
Hand Crafted in Micro-Batches
There is no compromising in our sourcing - we only work directly with small, low impact British farms with impeccable welfare and sustainability credentials.​
They provide their animals with long lives to reach full maturity naturally, roaming freely outdoors in small flocks to graze and forage through the pasture.
In turn, we respect the integrity and dedication of each farmer, only ever using bones from a single farm source, creating unique and nuanced flavour profiles.
Beth's Bountiful Bone Broth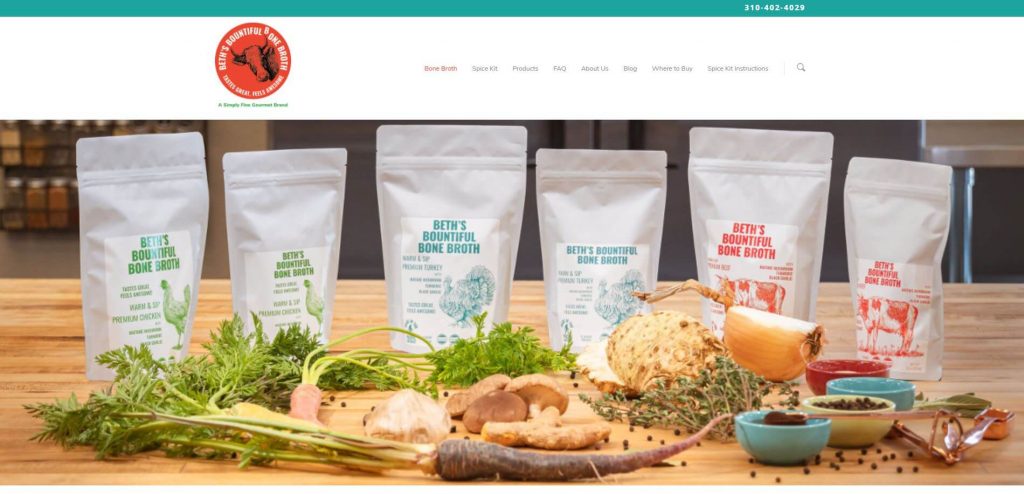 3104024029
Imagine sipping a rich, delicious, umami-flavoured nourishing broth, and once you are done, you feel awesome. Your digestion gets moving, and you have amazing energy. Long term your skin starts glowing, your knees don't hurt as much, and your digestion improves.
THIS IS THE POWER OF BONE BROTH
The Magic of the Jiggle
The Jiggle (gelatin) comes from slow cooking the bones in our special way to extract the Collagen and minerals, ensuring rich gelatin is produced for optimum Jiggle. The Jiggle contains high levels of Collagen. Collagen is essential to your body's intestinal tract (the gut barrier), skin, connective tissue, bones, joints and cartilage to be healthy, strong and flexible.
Is it harder to make this way? Absolutely, but we believe it's worth it.
It's Delicious!
Beth's Bountiful Bone Broth goes to great lengths to ensure our broth is full of healthy, healing gelatin. Our pasture-raised and finished bones are simmered for hours in pressure cookers with turmeric, maitake mushrooms, black garlic, and celeriac to bring out the very best healing medicinal qualities. When we say It's Gelicious, we mean it. You will love the taste of our broths, and your body will feel awesome thanks to the Jiggle of the Gel. Try 16 ounces a day for two weeks, and you'll see what we mean.
Tastes Great, Feels Awesome!
Beth's Bountiful Bone Broth takes the best of the best locally sourced ingredients and creates the most flavorful bone broth on the market. Through time and care, we tease out all the flavour each vegetable, spice, and the herb has to offer while honouring the animal that is nourishing our health. You can taste the difference.
MISSION:
TO ENRICH PEOPLE'S LIVES AND DAILY DIET BY PROVIDING THEM WITH THE ORGANIC AND NUTRIENT-RICH FOODS TO IMPROVE DIGESTION, PROMOTE HEALTHY WEIGHT LOSS, AND INCREASE ENERGY
Broth Of Life - Broth and Bone Company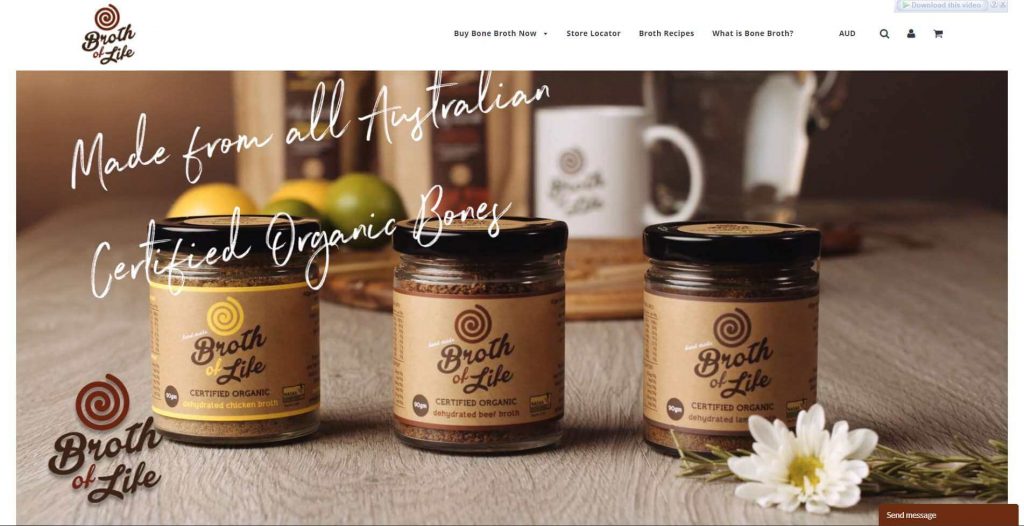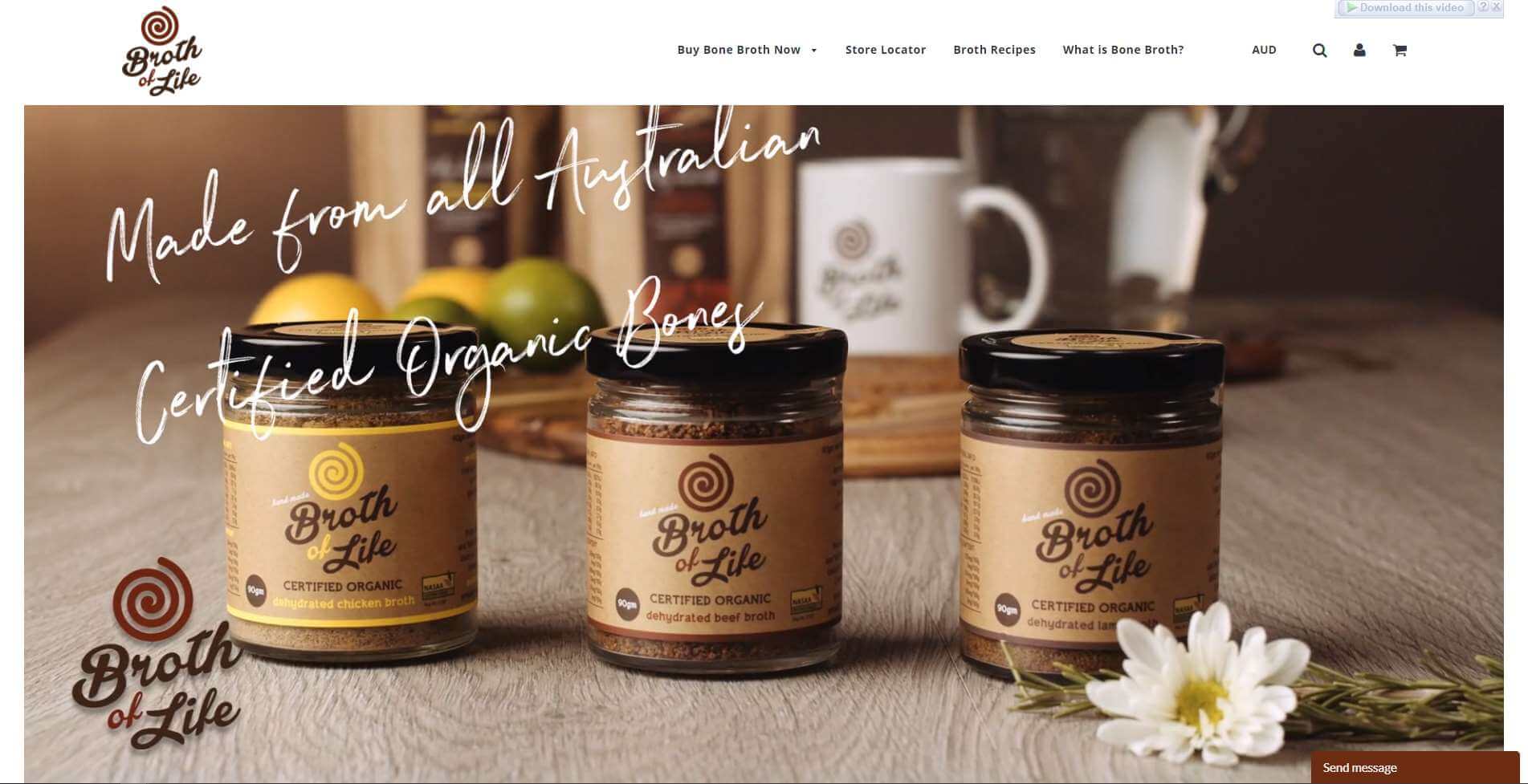 Made with Fresh Certified Organic Ingredients
100% grass-fed start to finish beef and lamb bones
100% organic chicken carcasses
Beef and Lamb slow cooked for 24-48 hours
Chicken slow-cooked for 24 hours
No additives
No preservatives
No fillers or thickeners
No hidden ingredients
100% Certified Organic Bone Broth Powder
Experience True Health with the HIGHEST PROTEIN bone broth available!
What is Bone Broth?
Whine not! 
No… seriously. Drink bone broth, and it's quite possible that you will whine less!
Dehydrated bone broth is a natural source of minerals extracted from bones that our bodies can easily absorb.
Bone broth has been known to help repair gut problems, boost immunity, assist in managing arthritis & joint pain, aid digestion, combat stress and aid efficient thyroid function, to name a few. Due to the high levels of Collagen, it helps growth and strength in fingernails and hair. So, the question really should be, 'why not?'
What makes our Bone Broth different?
Being the FIRST dehydrated bone broth in the world, and the FIRST certified organic bone broth powder, know you are purchasing the original, most experienced and nourishing bone broth on the market.
With years of research and development ahead of our competitors, we ensure you get the maximum healing benefits of bone broth. We pride ourselves on being transparent with our ingredients so you can purchase with confidence knowing exactly what is in every mouthful of this nutritious golden elixir.
Interesting Facts about Our Bone Broth
We were the FIRST dehydrated bone broth in the world.

We were the FIRST certified organic bone broth powder in the world.

The original, most experienced and nourishing bone broth on the market

Years ahead of our competitors in research and development

Maximum healing benefits

Complete transparency on ingredients

Purchase with confidence knowing exactly what is in every mouthful
Naturally high in Gelatin & Collagen
Gelatin helps the body to fight inflammation and improves digestion.
Collagen supports regeneration of bones, tendons, cartilage and joints.
Our slow cook method ensures maximum extraction of Collagen, gelatin and all protein amino acids from the bones.
Alison's Monthly Recipe Round-Up
Herb Crusted Rack of Lamb with Pomegranate Salad
Get the oven fired up for a big Christmas family feast with this luscious lamb roast. Don't tell them it's got broth and they'll never know how good it is... in taste and gut health.
Why is Bone Broth so good for me?
Find out how you can be bursting with vitality, living the energized and vibrant life you desire!
ORGANIC BONE BROTH POWDER
We're about to blow your mind and make your insides glisten!
FULLY DISSOLVABLE

FLAVOUR BOOSTED

LARGER SIZE
THE MISSION
Broth of Life's mission is to help heal the nation's gut problems. 
We want to help people feel their best.
We want people to understand that what they put into their body has a profound effect on their overall wellbeing.
We aim at enlightening people's minds with the knowledge that they can control or maintain their health issues naturally.
Our mission is to make people's insides sparkle, and outsides glow.
You live once… So, do right by your body – with Broth of Life.
Enrich your life, fuel your body and nourish your soul.
Erie Bone Broth Company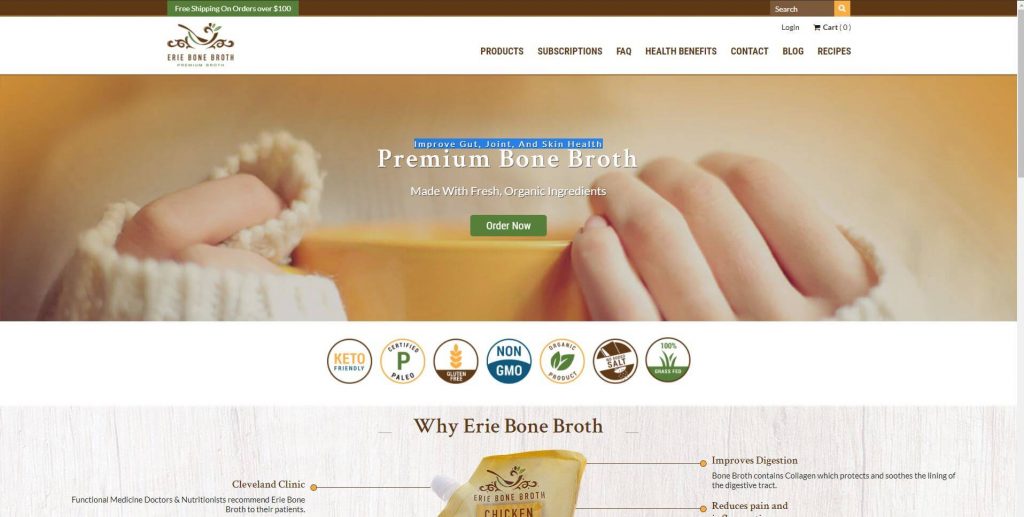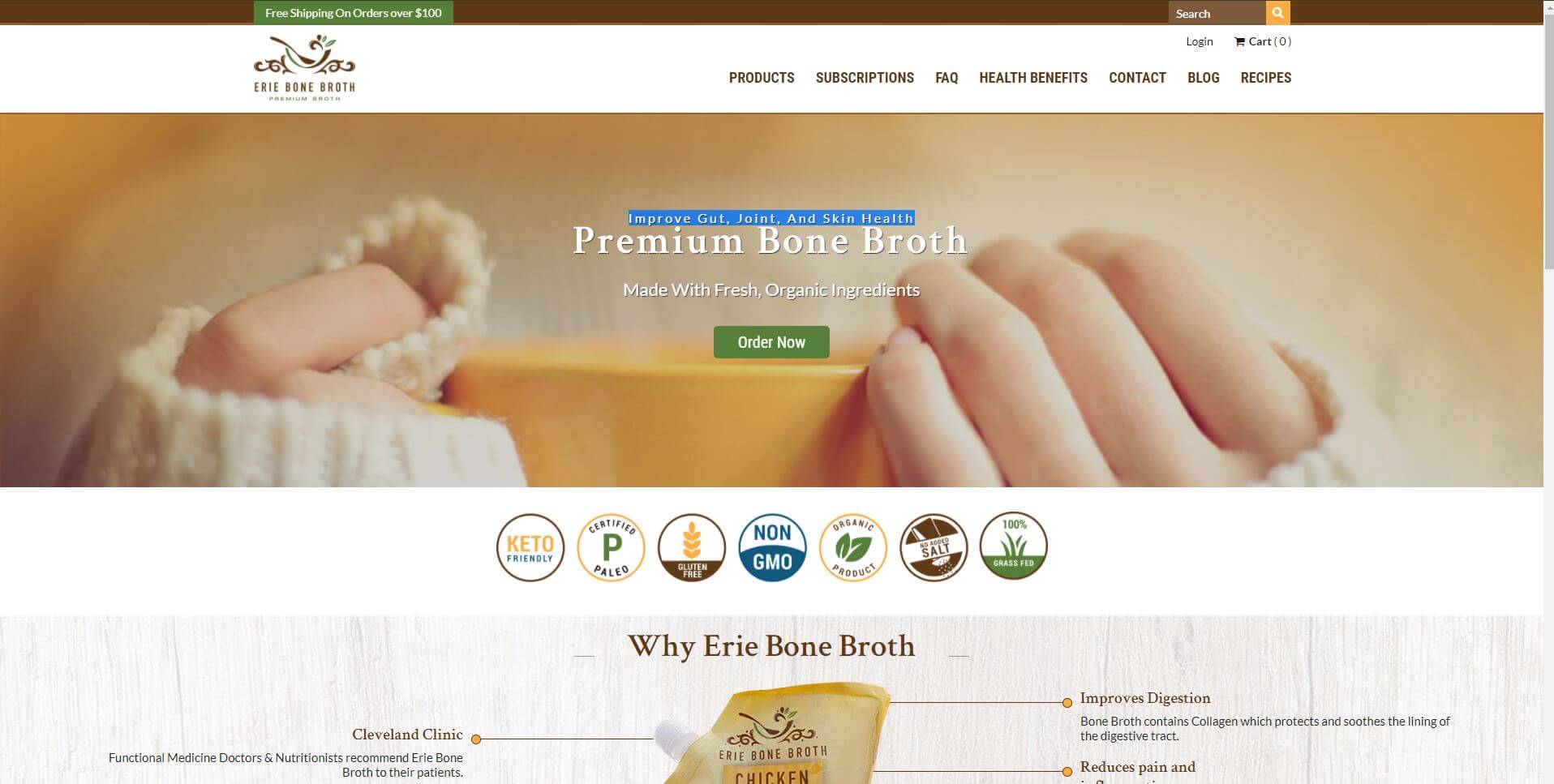 2165050221
Why Erie Bone Broth
Cleveland Clinic
Functional Medicine Doctors & Nutritionists recommend Erie Bone Broth to their patients.
No Salt Added
You can always put salt in, but you can never take it out. Taste the essence of the protein, not the salt.
Reverse Osmosis Water
Our broth does not contain contaminants found in tap water such as chlorine, fluoride compounds, nitrates, and pesticides
Improves Digestion
Bone Broth contains Collagen which protects and soothes the lining of the digestive tract.
Reduces pain and inflammation
The amino acids in bone broth help to provide a cushion-like coating for your achy joints.
Grab & Go
Now available is our handy 8oz. Single-serve packages. Perfect for on-the-go snacking or a quick lunch.
Bones and Marrow Broth-Broth and Bone Company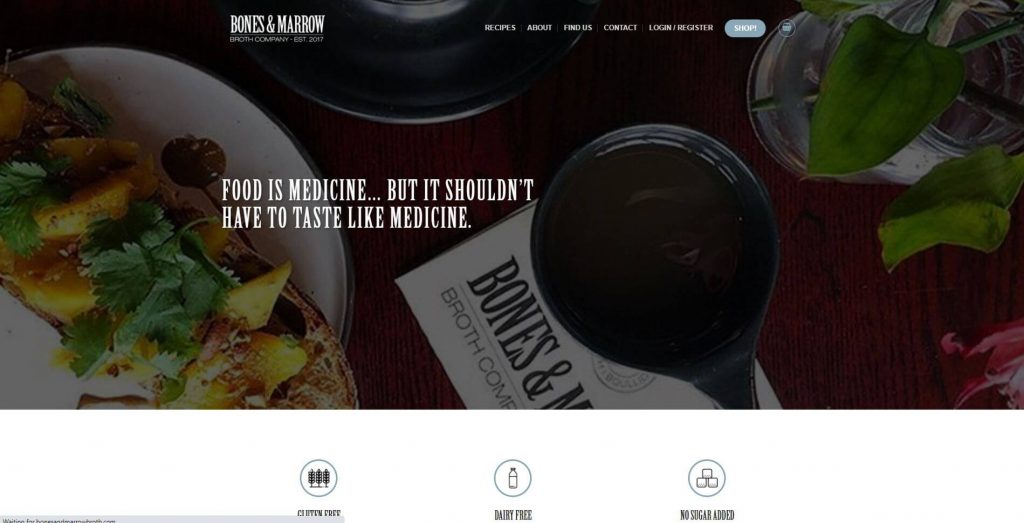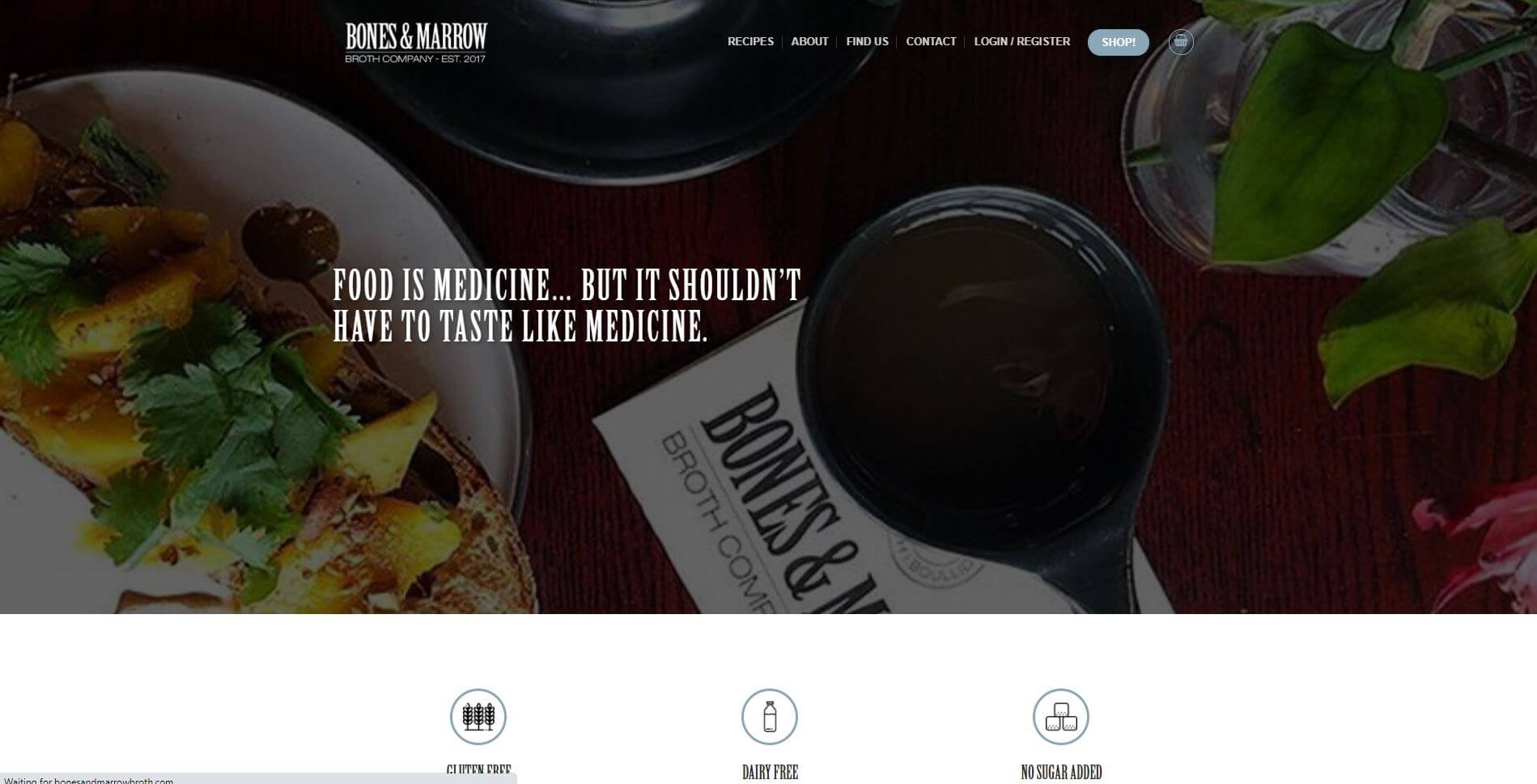 BONE BROTH HISTORY
The nutritional and medicinal properties of bone broth have long been recognized in traditional diets. The process of roasting and simmering bones in water for an extended period of time extracts a plethora of micronutrients, amino acids, and minerals resulting in a nutrient-rich broth good for the whole body.
GLUTEN-FREE
No need to worry! We ditched the
gluten and opted for healthy alternatives.
DAIRY FREE
You can count on us to bring the flavour without the worry of dairy products.
NO SUGAR ADDED
We keep things natural and harness all the sweetness our veggies and herbs have to offer.
GUT HEALTH
Gastrointestinal health is key to overall health. Glutamine, glycine, proline, and collagen help contribute to a healthy gut lining maximizing the absorption of essential nutrients. A healthy gut lining can reduce chronic low-level inflammation which can contribute to achy joints, digestive issues, skin rashes, arthritis, and autoimmune diseases.
JOINTS & MUSCLE RECOVERY
Glucosamine, chondroitin, collagen and other proteins are key to keeping joints lubricated and play a valuable role in muscle recovery and maintaining bone density and joint integrity.
HAIR, SKIN & NAILS
It's far more important what you put In your body than what you put on it. Bone broth supplies your body with Collagen, which has been identified as an important building block for healthy skin, hair & nails.
BONES & MARROW BROTH CO.
We put a fun and creative twist on a traditional product. At the base of all our products is a nourishing slow-simmered broth that is perfect for cooking and tasty enough to sip on its own!
Bone And Broth London-Broth And Bone Company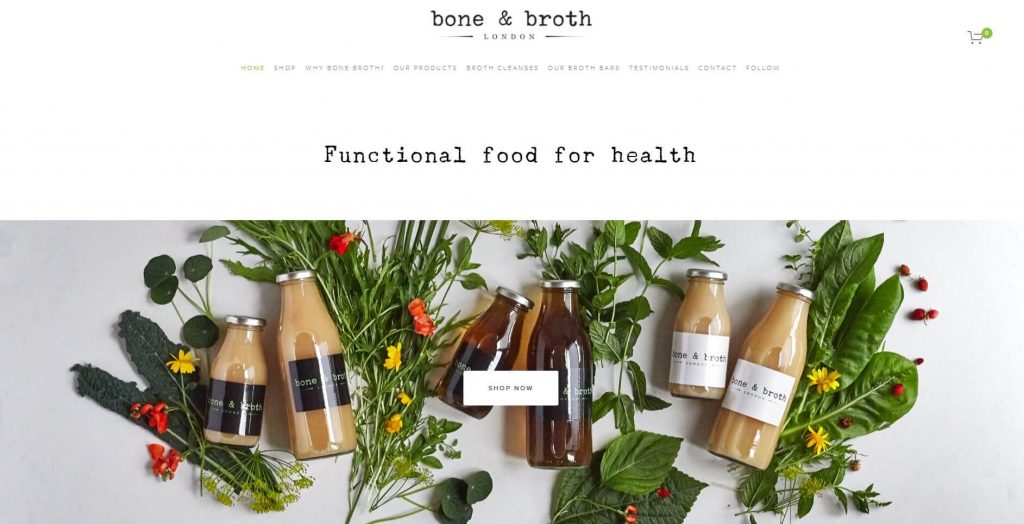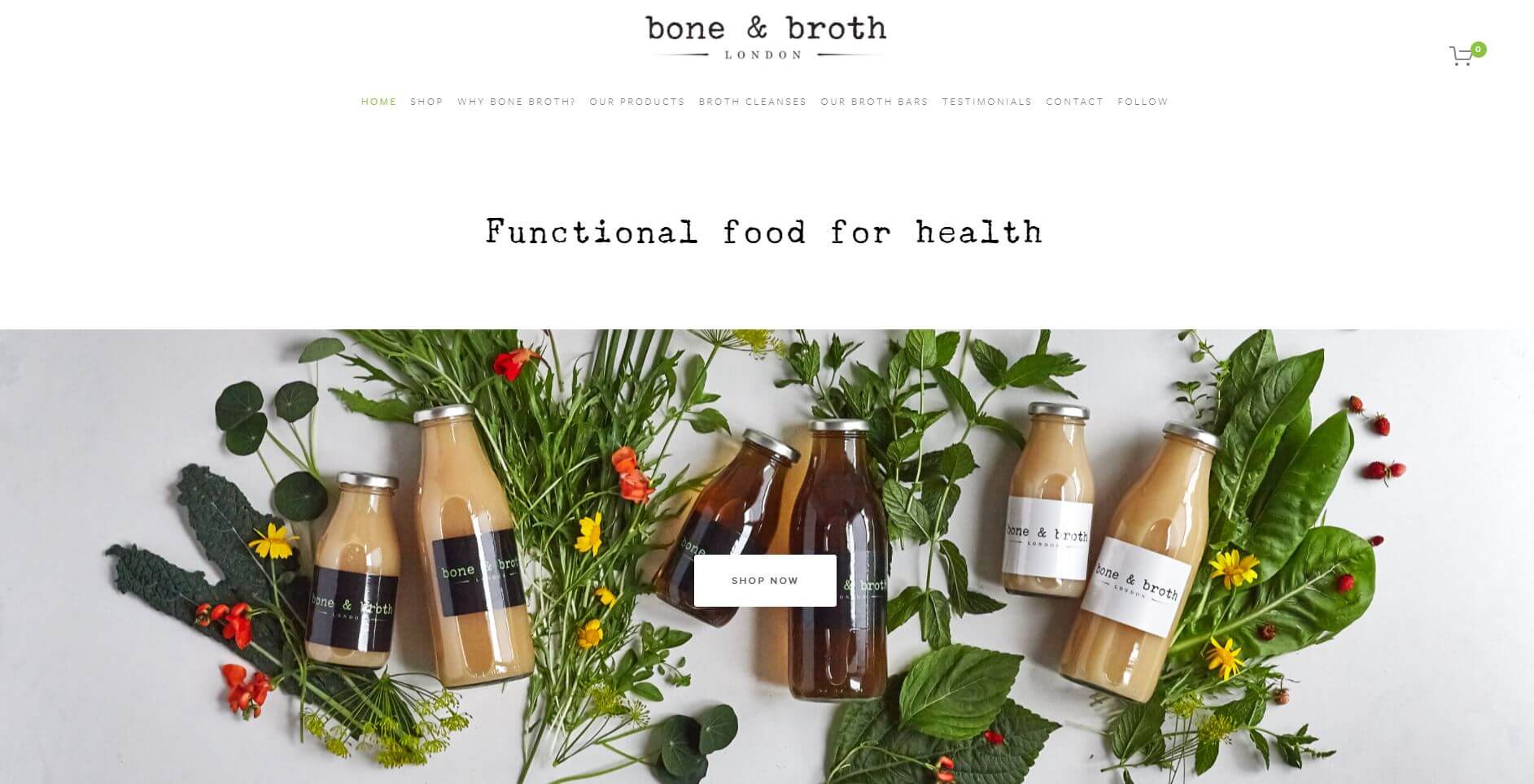 7708248441
Functional food for health
If I were to recommend one simple healing food that contributes to our overall health, it would be Traditional Bone Broth. This is one of the most healing, nutrient-dense substances that we can add to our daily lives."
Broth has been made for centuries as comfort food but also to heal our bodies. Each cup of broth is full of Collagen, amino acids and minerals that contribute to healthier living. The cooking time (typically a minimum of 24 hours) helps break down the bones and connective tissue, resulting in Collagen and mineral-rich broth that is easily digested and absorbed by your body.
We create beef broth and chicken broth using grass-fed beef bones and organic chicken from environmentally responsible farms in England. Our bone broth is slow-cooked for at least 24 hours using traditional recipes with elements of fusion from East Asia where broth have restorative and curative purposes.
Broth has been made for centuries as comfort food but also to heal our bodies. Each cup of broth is full of Collagen, amino acids and minerals that contribute to healthier living. The cooking time (typically a minimum of 24 hours) helps break down the bones and connective tissue, resulting in Collagen and mineral-rich broth that is easily digested and absorbed by your body.
Bone broth is low in calories. It helps curb cravings for sugar, which is bad for the skin because it causes glycation, destroying collagen and elastin fibres and leading to premature ageing and elastosis.
bone broth is packed with nutrients
COLLAGEN
Referred to as the "glue" that holds our cells together, Collagen is our main structural protein that makes up our connective tissues. Collagen works together with elastin (another structural protein) to maintain connective tissue flexibility or elasticity. Collagen is destroyed by inflammatory processes, hence the need to feed the body with Collagen.
GELATIN (THE BREAKDOWN OF COLLAGEN)
Gelatin was one of the first functional foods, used as a medical treatment in ancient China and, as found in bone broth, is the ideal way to increase and feed the Collagen in the body. In a warm liquid form, it lends itself to easy digestion and is generally well-tolerated in people with gastrointestinal conditions and food sensitivities. Gelatin provides bone-building minerals in easily absorbable ways, preventing bone loss and reducing joint pain. It may also help with inflammatory conditions such as osteoarthritis, IBS and autoimmune disorders.
MINERALS
As a result of soil degradation, the mineral content of our foods is reduced, and many of us have compromised absorption due to poor gut health. Yet minerals are critical to so many bodily functions and impact everything from our bones to our mood and our sleep. Supplying magnesium, potassium, silicon, sulphur and phosphorous, bone broth provides an excellent means of boosting your mineral intake, and thus help heal the digestive system and prevent insomnia, fatigue and anxiety.
AMINO-ACIDS
The gelatin in bone broths contains "conditional" amino acids arginine, glycine, glutamine and proline. These amino acids also have healing properties. For example, glycine helps detoxify the body of chemicals and acts as an antioxidant; it is also a neurotransmitter that improves sleep and improves memory and performance. Proline helps regenerate cartilage and heal joints; it also reduces cellulite and makes skin suppler.
Good Bones Broth-Broth and Bone Company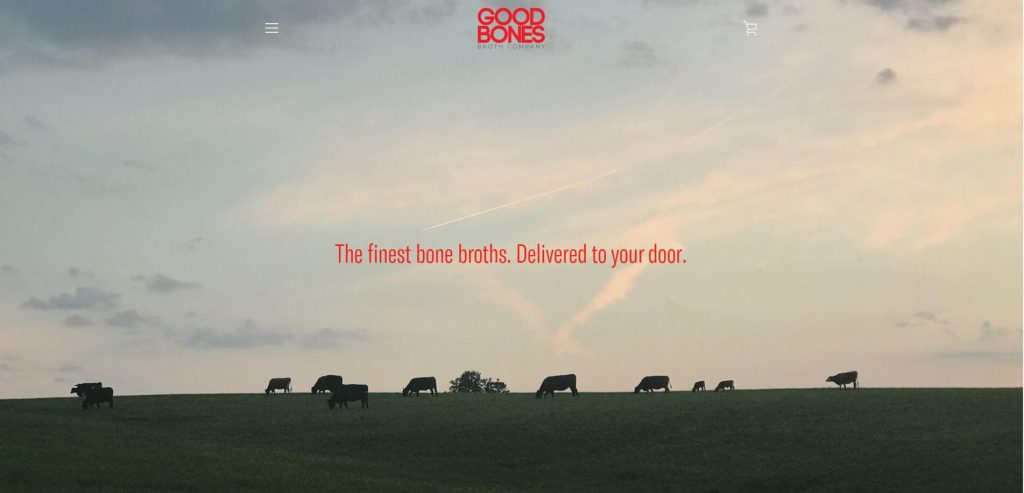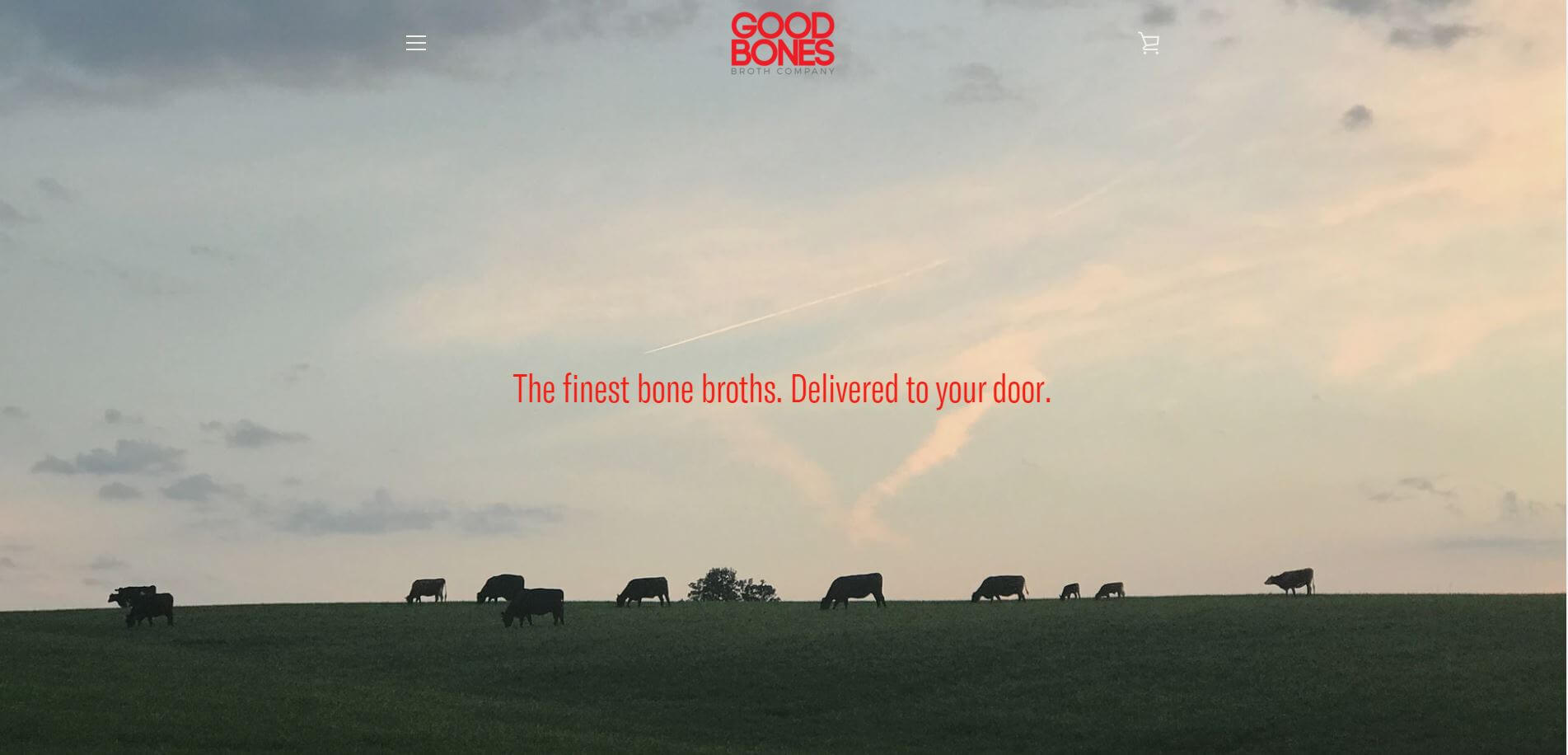 The Good in Good Bones
Throughout history, cultures around the world have valued broths: the French call it bouillion, the Italians brodo, and the Japanese suimono. We call our Good Bones!
Making good bone broth takes time. At Good Bones, we take the time to source the finest local ingredients and the time to build lasting relationships with our farmers. We use organic grass-fed beef raised in the foothills of Virginia's the Blue Ridge Mountains, organic chicken and organic vegetables. This, in turn, supports a vast network of small businesses and strengthens our communities. 
The result is a unique nutrient-dense broth high in protein and rich in Collagen. They have no added sugar or hidden ingredients and are never diluted with water. In fact, the gel solid when chilled just as they should, giving you more of what you want from your broth. It is a difference you can both see and taste. Quite simply, you will find none finer!
Ancient Nutrition
"Food is our common ground, a universal experience." - James Beard.
Our traditional recipes have been perfected by Olivier, our Chef & Founder, during years at the stove in top kitchens from California to Switzerland. A Swiss-American born Chef and graduate of The Culinary Institute of American, he is hands-on in the kitchen and passionate about crafting the best broths available.
Hand selecting a nose to a tail variety of Virginia's finest bones and meat allows us access to cuts that most Chefs can only dream about! We use a very high ratio of bones to water and simmer at the right temperature for the right amount of time with organic vegetables, aromatics and spices. Our broths are incredibly rich and flavorful. You can actually reduce a few spoonfuls to a slightly sticky glaze, making intense sauces à la minute - the same way it's done in the world's best kitchens. Good Bones will transform your cooking and quite possibly your health! 
BONE BROTH BENEFITS
Rich in Collagen
Packed with nutrients
Aids joint mobility
Anti-inflammatory
Promotes restful sleep
Supports digestive wellness
Non-dairy, no added sugar
Low carb, high in protein
Gluten-free
A Short History of a Long Tradition
According to legend, in 1765 the first "restaurant" was opened on the rue des Poulies by a Parisian named Monsieur Boulanger. He served mostly bouillons restaurants. The French word restaurants that described Boulanger's broths is from the Latin restaurant, which means "to renew." Hmmm ... we see a trend here!
The sign over his door read: "Boulanger provides divine sustenance" and he continued with a sense of humour emphasizing in Latin: "Venite ad me omnes qui stomach laboratis et ego vas restaurant."
In English, this translates as "Come to me all who suffer from the pain of the stomach and I will restore you" - a pun reflecting the restorative powers of his broths and Jesus's invitation in Matthew 11:28 "Come to me, all who labour and are heavily laden, and I will give you rest."
So, Chef Olivier in leaving his long career in restaurants to create Good Bones has, it seems, unwittingly returned to the roots of his profession - a restaurant. An irony that is not lost on him! So really we're doing nothing new here. What's old is new again, and we are simply making the finest bone broths for you to enjoy.
Osius Bone Broth-Broth and Bone Company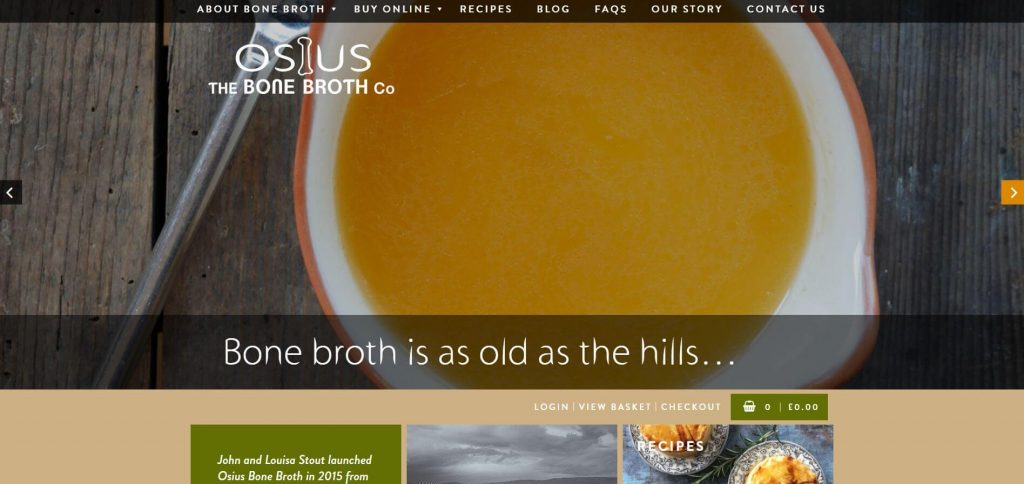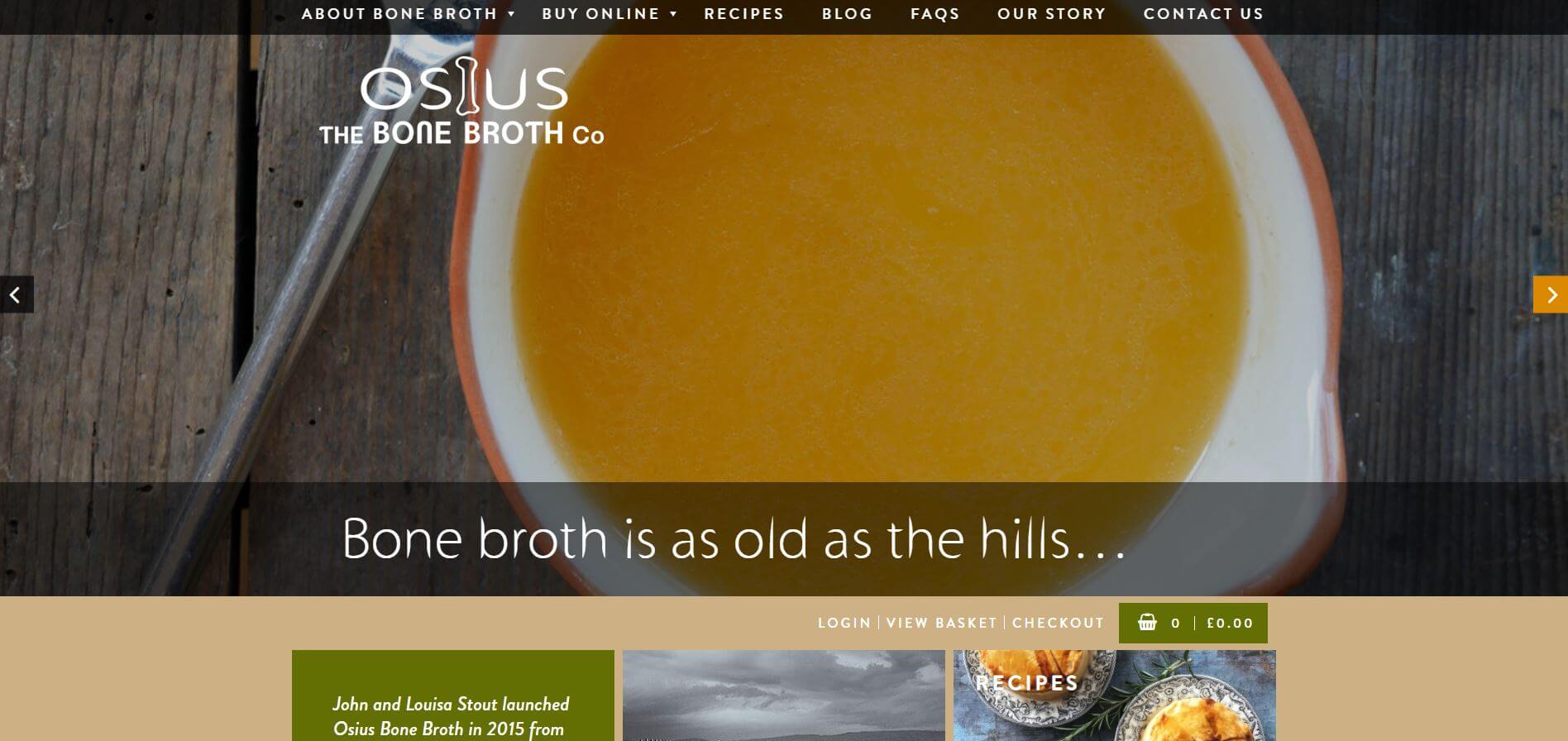 01989764422 
Osius Bone Broth was developed at the request of a local nutritionist who was treating an eight-year-old boy suffering from a severe gut disorder. His mother was a vegetarian and whilst willing to do anything to help her son, even boil up bones for hours, would have preferred to buy an organic, grass-fed bone broth. So, we teamed up with a local organic farmer, and Osius Bone Broth was launched.
Our values
Three words:
Our aim is to produce a bone broth of superior quality.
Our bones are sourced from local organic farms where the cattle are grass-fed, we use organic vegetables - British when available - and we use organically certified British seaweed and herbs.
Osius bone broths are simmered for long periods of time - 12, 24 or 48 hours depending on the variety. They are simmered at a very low temperature with organic apple cider vinegar (with Mother). 
By the time they are ready for you, we have a nutrient-dense, delicious, rich broth.
Our process takes time and costs money but results in what we believe to be a truly powerful food.
Essential Broth Co - Bone and Broth Company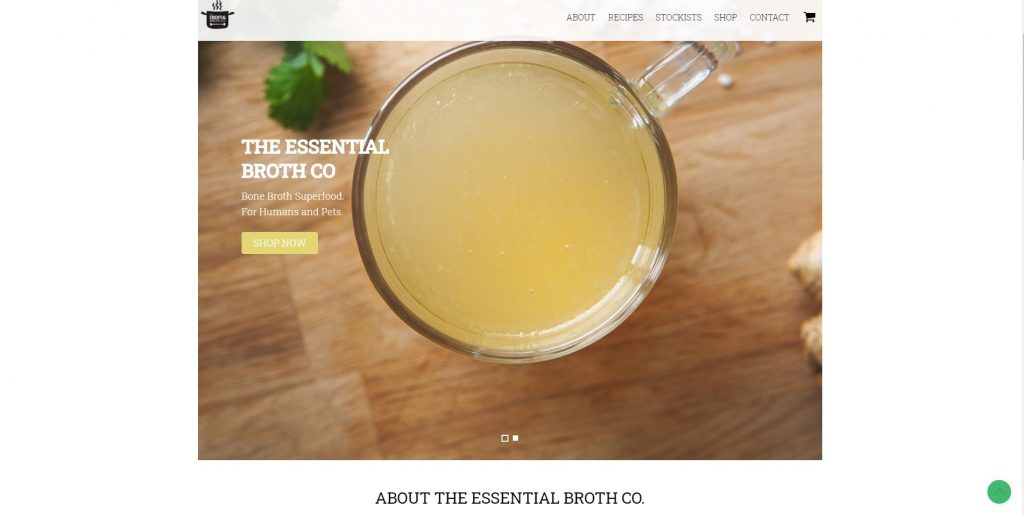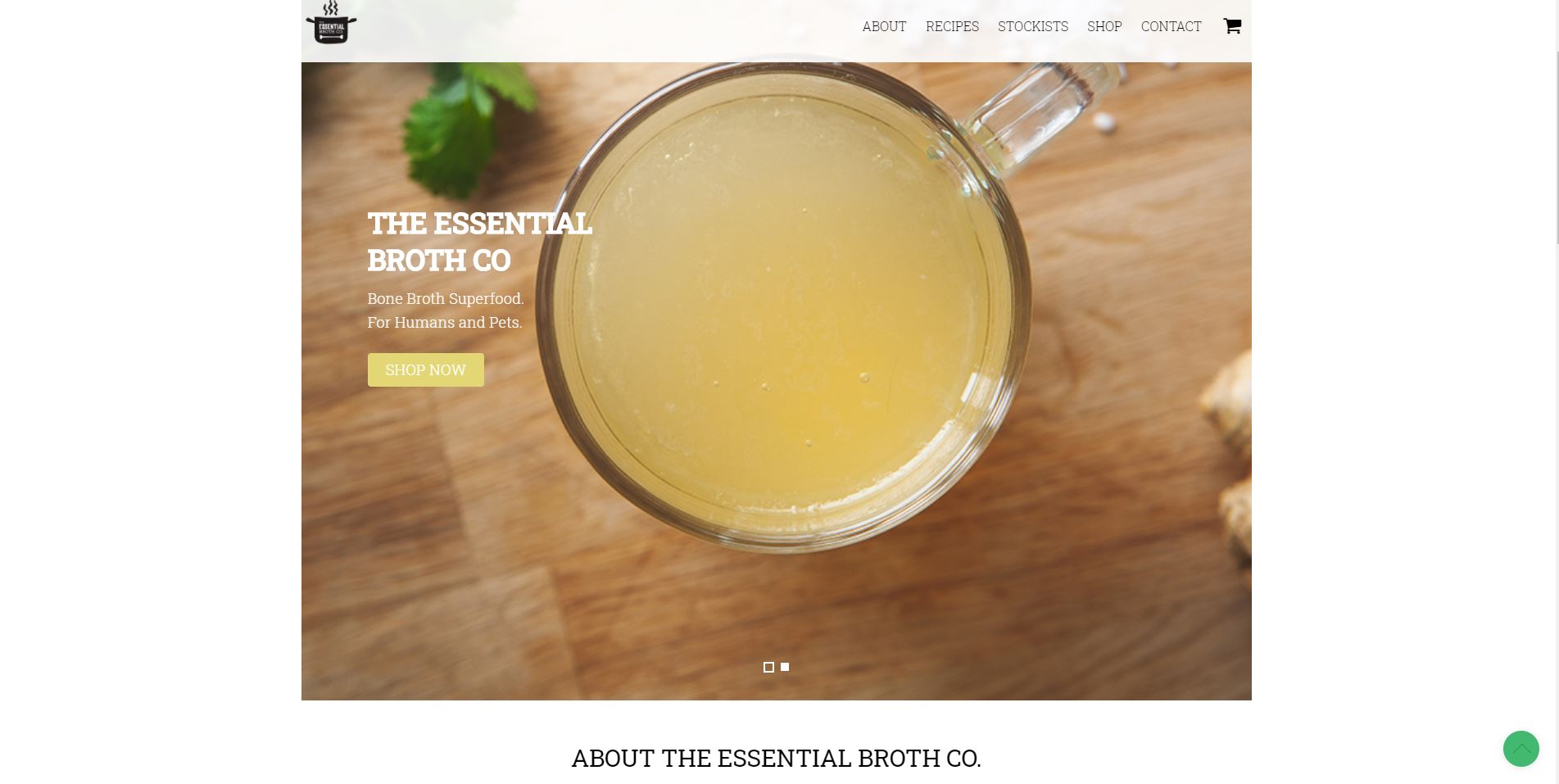 94786378
The Essential Broth Co are specialists in nutrient-dense NZ-made bone broth. Our broths our lovingly brewed with the best, locally sourced ingredients we can find. We are passionate about the health benefits of broth and a food system that benefits people and the planet.
The broth is a gelatinous, nutrient-dense superfood. Easily digested, broth has been used in nourishing traditions the world over to heal and restore gut health. In our modern environment of readily available, highly processed food, and growing rates of chronic disease, broths offer a welcome return to simple, effective, and supportive nutrition.
Crafted on the North Shore in Auckland, New Zealand, using local ingredients and sustainable practices, we are proud members of the Sustainable Business Network and Buy N.Z. Made. We also make broth for pets.
Our busy kitchen crafts four types of broth: Organic Chicken, Chicken and Duck, Organic Beef, and Beef. All broths are hand-poured into pouches and blast-frozen to keep nutrients at an optimum level. We also turn our organic beef broth into easy-to-use frozen cubes. All products can be bought online via our shop or check out our various stockists around the country.
Is Bone Broth The Same as Regular Stock?
No.
There are two main differences between bone broth and regular broth or stock: simmering time and the part of the animal it's made from (bones or flesh).
Regular broth and stock are simmered for a shorter period of time than bone broth. The expedited cooking process reduces the amount of beneficial gelatin extracted from the bones, limiting its ability to support the immune and digestive systems.
Bone broth, a stock made by simmering bones and connective tissue of chicken and beef, has gained popularity over the past few years as a health drink. The nutrient-dense liquid is rich in vitamins, minerals, and collagen protein and is thought to be healing for everything from the digestive tract to skin and joints.
Bone broth contains amino acids such as glutamine, which has been shown to prevent and heal leaky gut syndrome and quell inflammation related to irritable bowel syndrome and irritable bowel disease. It also contains proline and glycine, which the body uses to make connective tissues like collagen. Dietary collagen can also be broken down and reconstructed into collagen for your joints, reducing inflammation and improving joint health. However, it's important to note that the body uses dietary collagen to construct all kinds of proteins, so the collagen you eat won't all necessarily go to your joints.
Bone broth is made using few ingredients, usually water, animal bones, and some veggies. It's easy to make at home; however, if you're short on time or want to reap the benefits of the tasty beverage, but prefer to purchase rather than make it, there are many great options on the market.
What Is a Bone Broth Diet?
The bone broth diet plan is a meal plan that involves cycling between following a Paleo diet five days per week and fasting for two days weekly over a period of 21 days. The 21-day bone broth diet plan was first made popular by Dr. Kellyann Petrucci,  a nutritionist who wrote several bone broth diet book resources, such as "Dr. Kellaynn's Bone Broth Diet."
It involves eating one to three servings of bone broth per day each day, alongside a diet rich in whole, unprocessed foods for five days per week. During these days, grains, gluten, soy, dairy and sugar should also be restricted. Two days per week, you should fast and consume only bone broth for all of your snacks and meals throughout the day.
Proponents of the plan claim that the bone broth diet results in quick weight loss, better skin, improved gut health and decreased inflammation. Let's take a look at a few of the potential ways that the diet can enhance overall health.
Other health benefits of bone broth diet
Not just weight loss bone broth diet will provide you other health benefits as well. The essential vitamins present in bone broth contribute to other health benefits. Some of the health benefits of following bone broth diet are:
1. Bone broth diet can promote gut health. It can strengthen the mucosal lining of the digestive tract. It will heal the gut during your weight loss process.