So if the thought of writing a large check is making you consider eloping, don't panic. There are plenty of budget-friendly wedding venues that don't sacrifice style and personality.
When planning a wedding with a tight budget, choosing a venue is crucial as it can be one of the biggest expenses. Your wedding venue will also determine the ambience and the logistics of your special day. Saving money on your venue also means you can splurge on another budget item.
The good news is that the most affordable venue options are often the most unique and just as Instagram-worthy as the poshest ballroom. Here we've outlined ten great inexpensive wedding venue ideas to help you start your search. Read on to discover the perfect idea that may have never crossed your mind.
Know your budget and set priorities.

Recce is a MUST.

Rope in local vendors. 

Keep the guest list smaller.

Stay and Book events in the same venue.

Invest in a wedding planning journal

Delegate smaller duties to friends & family.
The most popular months to get married are from May to October. More specifically, September takes at 16 per cent, followed by June with 15 per cent, and lastly October at 14 per cent. The most popular wedding seasons are Fall/Autumn and Summer.
Planning a destination wedding can lower overall costs because it often prompts a smaller guest list. It also allows you to add your honeymoon to the end of the wedding—meaning you won't have to pay for two getaways.
It's your wedding, and the only people that should be present are the ones you want. So any third cousins, co-workers, and acquaintances you don't like should not get an invite. A good way to decide who to invite is whether you have had dinner with them in six months. If no, then don't bother with an invite.
Guests should be expected to pay for their transport to the destination wedding, whether a plane ticket, train ticket, a tank of gas, etc. Also, guests usually cover their hotel room stay, although the bride and groom may be able to arrange a discounted price when booking the wedding package at the hotel.
How To Book An Affordable Wedding Venue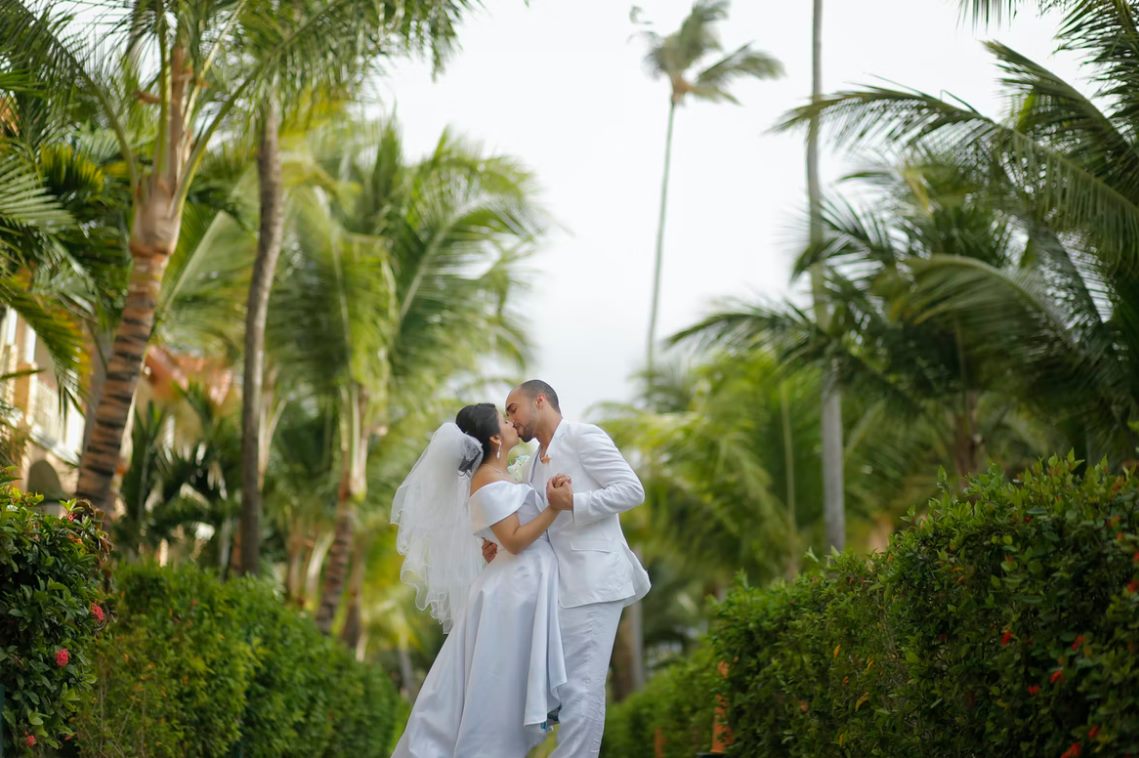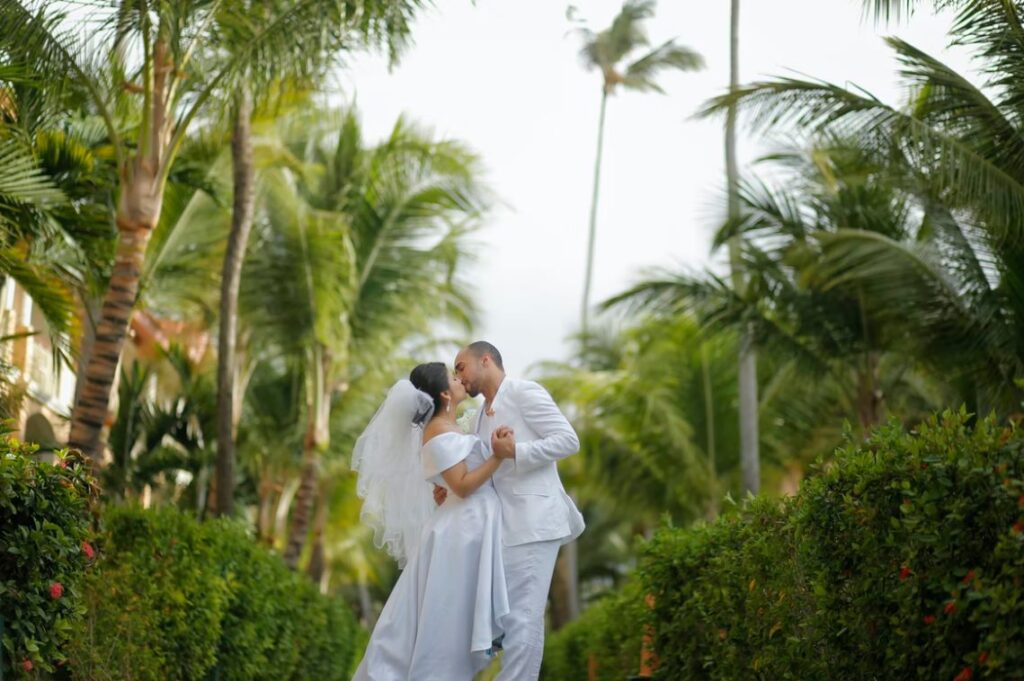 Choosing an affordable option will all come down to your total wedding budget. Typically, a couple will devote at least 40 per cent of the budget to the venue, as venue fees can run anywhere between $3,000 to $15,000.
"If you don't have a planner, start by thinking about places in your area that are naturally beautiful or have meaning to you and your fiancé," says Nichols. "This could mean public parks, beaches, vistas, or other public areas. Generally speaking, venues like that will have lower site fees than a hotel or resort." It's also important to consider what you will include in other wedding necessities in your rental wrapped up in a package fee. According to Nichols, there are a few key points to keep in mind when booking a venue on a budget to be sure you're not adding more stress to the big day:
Asking your wedding planner for a list of venues to best suit your budget will help to avoid countless hours of searching on Google and Instagram.
Double-check if the pricing stated includes items such as tables, chairs, any décor or games, or even catering.
When considering public space as your venue, double-check if the space is required to stay open to the public during the event.
If your date is flexible, work with the venue on finding the best date to suit your budget, even if it's a Friday or Sunday.
Here are 16 of our favourite affordable wedding venue ideas to get the planning started, plus some stunning examples that will serve up serious inspiration. 
National Parks
Considering an outdoor wedding in a park or garden? Unfortunately, some of the most popular (think Beaulieu Garden in Napa Valley, California, or the Phipps Conservatory in Pittsburgh) can have years-long waitlists and budget-busting prices. On the other hand, National parks offer special use permits for a fraction of the cost, and they give you a chance to tie the knot surrounded by nature. Visit the National Park Service's website to find the permit requirements for the park of your choice, where fees will run you around $100.
How could you resist a ceremony site with a name like this? Bridalveil Falls is an easy 1⁄2-mile loop near the entrance to Yosemite and is one of the first falls you'll see in the park. A special use permit at Yosemite costs $150.
Upper Beaver Meadows, Rocky Mountain National Park, Colorado
A one-and-a-half-mile hike (with both a dirt trail and paved path available) leads you to a gorgeous spot with uninterrupted views of the Continental Divide. The open Upper Beaver Meadows will make you feel like you're the only ones in the world—except for the herds of elk nearby. A special use permit at Rocky Mountain National Park costs $350.
Timber Creek Overlook, Zion National Park, Utah
Looking to keep your ceremony small? To maintain the area, Zion limits groups hiking to the Timber Creek Overlook to 12 or less—perfect for a mountain elopement. The trail follows a ridge overlooking the Kolob Canyons, and you can even see Mt. Trumbull at the northern edge of the Grand Canyon. Head there in the summer for a spectacular wildflower display. A special use permit at Zion National Park costs $100.
Hoh Rain Forest, Olympic National Park, Washington
Trade an altar for the lush, green canopy of the Hoh Rain Forest. Mosses and ferns give the forest an enchanted feel, and several short nature loops and longer hiking trails mean you can keep walking until your ceremony spot feels right. A special use permit at Olympic National Park costs $50.
Moran Point, Grand Canyon National Park, Arizona
This iconic park is probably the best known in the country, so finding a secluded spot for your ceremony is key. West of the main viewpoint on Desert View Drive, Moran Point never gets quite busy but still offers those same spectacular views of the canyon and the Colorado River below. A wedding permit at Grand Canyon National Park costs $240.
City Hall
A city hall wedding doesn't have to be an elopement. While most are designed for more intimate groups, you can still say "I do" with close friends and family in attendance. In addition, many are housed in historic buildings, so even if the ceremony room isn't gorgeous, the post-ceremony photos on the front steps will be. As a bonus, having a ceremony at city hall is super affordable and is usually a small fee in addition to the cost of your marriage licence.
San Francisco City Hall
Yes, the stunning San Francisco City Hall may scream "luxury wedding venue," but you don't have to rent the building for the entire night. Instead, host a simple celebration Monday through Friday between 9 a.m. and 3 p.m. with up to 100 guests for $1,000. Sure, it's more expensive than a civil ceremony at the Office of the County Clerk ($93, plus the $112 marriage licence fee), but the setting and the history make the investment well worth it.
Louis City Hall
For a ceremony only, the rotunda at St. Louis City Hall is a steal—only $150 for a group of fewer than 99 people. In addition, you'll have access to the space for two hours (including photos), which is plenty of time for a walk down the aisle and a kiss. This dramatic space was inspired by the Hotel de Ville in Paris and will infuse your celebration with French luxury.
Atlanta City Hall
Atlanta City Hall offers a few different options for on-site ceremonies. Several judges are available to perform ceremonies in their chambers by appointment and do not charge an additional fee beyond your marriage licence. Some are also available for off-site or after-hours ceremonies, for which you may charge an additional fee. Looking for something a little more formal? Like San Francisco City Hall, certain building parts are available to rent for your wedding celebration. For example, wed beneath 1929 chandeliers in the Old Council Chambers for $1,500, or celebrated in the City Hall Atrium for between $2,500 and $3,500, depending on the date and time.
Philadelphia City Hall
The largest city building in the country, Philadelphia City Hall, is known for its towering granite facade and Baroque design. Wedding appointments at City Hall are released every month, so when picking up your licence, ask about when available slots will be released. The fee for a marriage licence is $90, but additional fees may apply for the ceremony itself.
Brooklyn Borough Hall
Brooklyn Borough Hall is a Greek Revival–style building with can't-miss columns and photo-worthy steps and overlooks the municipal building where civil ceremonies are held. Please wait 24 hours after applying for your marriage licence, get in line with your $25 fee in hand, and then head to Brooklyn Borough Hall once it's official for photos.
An Airbnb
More than an affordable way to find a place to stay, Airbnb is full of gorgeous private properties that can be (affordably!) rented for your wedding celebration. Bonus: You and your wedding party will have sleeping accommodations right on-site. Just consider all other rentals that may need to be brought in to accommodate the space. "The thing to keep in mind is that if you're planning your wedding at a place that does not include in-house services, the cost will be high to bring in things like tables, chairs, and catering," says Nichols. Prices for Airbnb fees vary based on location and size, but if you're willing to do a little digging, we bet there's a perfect spot for you.
A Washington Lodge On The River
Escape to this waterfront lodge in the Pacific Northwest for a dreamy outdoor wedding. This 12,000-square-foot lodge has plenty of space to accommodate at least 40 guests, and there are even tables, chairs, and tablecloths for use on-site. Pricing ranges from $2,000 to $3,000 per night, giving you everything you need to tie the knot into one location.
A Cancun Beach House With A Private Dock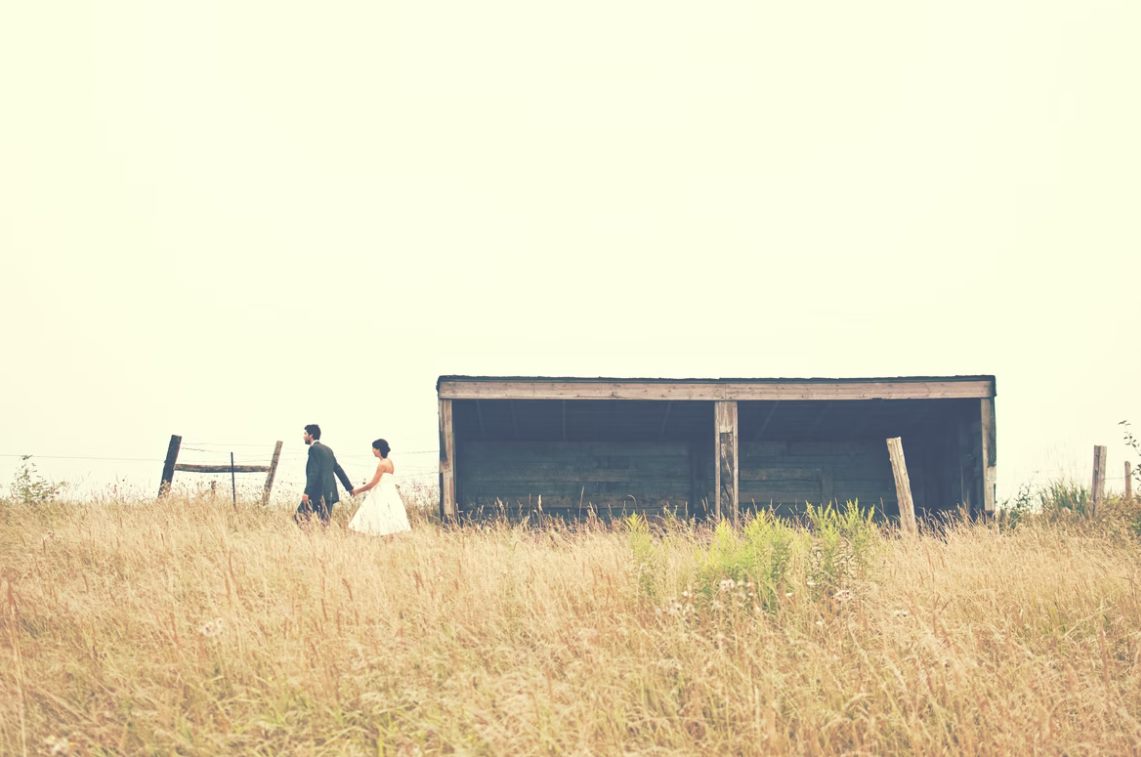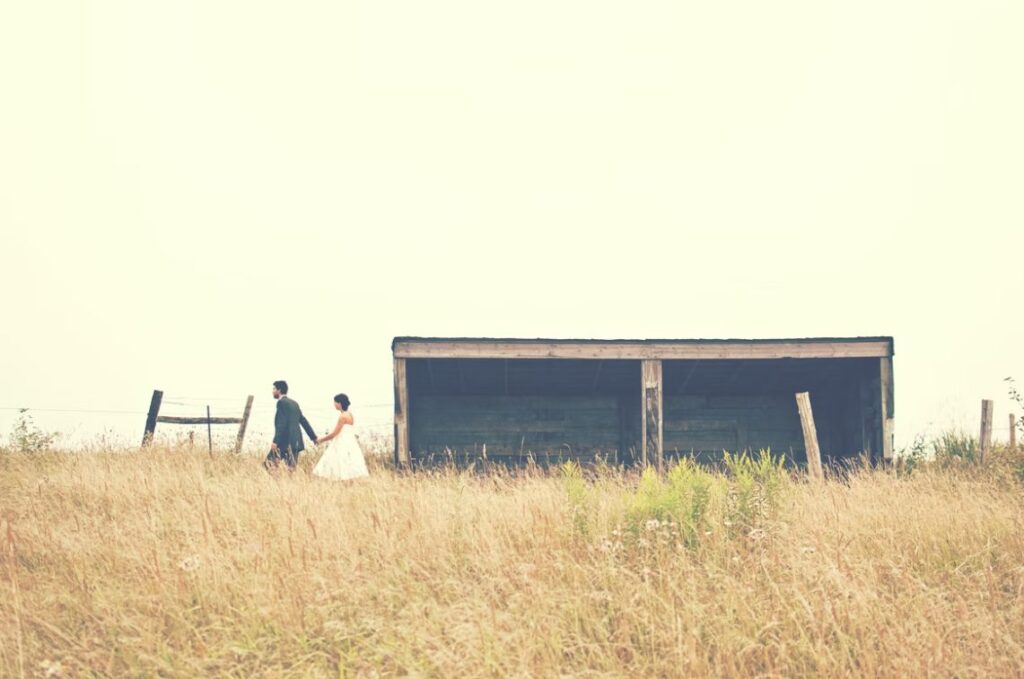 Looking for a dreamy seaside escape? At under $600 per night, this Cancun beach house can be yours for the weekend. There are rooms to host a maximum of 22 guests to celebrate your nuptials, and you can choose between an intimate ceremony on the grounds or head to the private dock on the beach for a stunning backdrop.
An Italian Countryside Villa
Ready to be whisked off to Tuscany? This gorgeous villa allows you to get married in the heart of the Italian countryside. With a 17th-century farmhouse and stunning olive groves and oak trees on the property, this property is beaming with historic charm. Plus, there's room to host 26 guests. Pricing varies by season, but with bookings under $2,000 per night, this is an attractive option for a destination wedding.
Barn At Madeline Island In Wisconsin
This barn home has serious history. The hand-hewn beams and barn board walls come from a 200-year-old barn in Vermont that was lovingly disassembled, transported, and constructed into this waterfront home. Surrounded by white pine forest and private lakefront access, it's the perfect cosy spot for a family retreat—or an intimate wedding. For a group of 35 or fewer, settle into the property and fill your wedding weekend with kayaking, biking, and long nights under the stars on the back deck. Rates start under $1,000 per night, and the minimum stay varies depending on the season.
A Backyard
While having a backyard wedding isn't free, the amount you'll save on a venue means you'll have more to spend on the necessities (like furniture rentals, décor, and catering). It also gives you a cosy and comfortable place to get ready, and it means you'll always be able to go back to visit where you tied the knot. Of course, there are a few things to consider. Be sure to check with your town and country about permitting and insurance, and consider looking into renting luxury portable restrooms (so your home's system isn't overloaded).
A Sophisticated Backyard Wedding In Connecticut
A wedding producer at Fête NY, Allison Aronne has years of experience planning weddings, but planning her wedding to Ryan Beauchamp was that much more special of a job. And through her industry connections, Aronne found the perfect location for their nuptials—her boss, Jung Lee's, stunning backyard in Kent, Connecticut. With a gorgeous backdrop for their ceremony and the most beautiful tent on the lawn for dinner, this backyard wedding left no detail untouched.
A Backyard Wedding At A Historic Maryland Farm
One couple opted to say "I do" on the 17th-century farm in Maryland where the bride grew up. It was the perfect setting for their English garden-inspired celebration—plus, thanks to the acres and acres of farmland, it had more than enough space for their 220 guests.
A Poolside Backyard Wedding
What do you think about partying poolside for your wedding? One real couple pulled it off flawlessly with a stunning backyard wedding at the bride's childhood home in Kansas City. With a gorgeous brick patio paired with a beautiful white and floral altar, this backyard soirée was timelessly elegant.
A Backyard Wedding At The Bride's Family Home In Arizona
While wedding planning, Samantha and Greg decided to move back to her home state of Arizona and that they'd get married there too—at Samantha's childhood home in Tempe. "We wanted to share our love for the state with our family and friends," the bride says. So they invited 225 people to her parent's home for a backyard wedding that Father of the Bride inspired.
A New England Home
When your family home is a stunning Padanaram Village property in Massachusetts, you don't have to go far to tie the knot in a gorgeous setting. Real couple Maddy and Andrew had ties to the New England area, and Maddy dreamed of showing off the important place she considered her summer oasis to friends and family. With a stunning harbour backdrop for the ceremony and a lovely dinner set up on the lawn, this wedding brought together the perfect balance of nostalgic childhood memories and a toast to the future.
A Welcoming Home In Michigan
Wedding planner Alicia Fritz wanted to evoke the feeling of a welcoming atmosphere when it came to her wedding. What better way to fill a house with love and laughter than to invite all of your closest friends and family to celebrate your big day? So Alicia and Matt's wedding kicked off with lawn games at their Michigan home, followed by a ceremony in the property's fern-covered forest and a reception under a black tent on the lawn.
Conclusion
While the options for wedding venues seem endless, narrowing down your search to stunning locations can be a challenge. However, we've gathered some of the most beautiful places to tie the knot, so we have you covered whether you're dreaming of an oceanside ceremony or exchanging vows in front of a fairytale castle. So keep reading to find your dream venue!