There are plenty of great boat wedding venues in Melbourne to choose from. This blog post will highlight some of Melbourne's best boat wedding venues. So, if you're planning a boat wedding in Melbourne, be sure to read on.
Beach weddings can be some of the most beautiful and special weddings around. If you are a water person and love the ocean, then a beach wedding is something you should strongly consider. Just a few tips for your beach wedding in Melbourne. The sand is not always good for you and your guests.
For those interested in cruise ship/yacht venues, the starting price is around $12,000 for a ceremony and reception for 100 guests. Remember that rental fees, event duration, and booking deposits will vary by venue. Please get in touch with the venue wedding coordinator for more details on pricing.
In St. Kilda, Victoria, you can find a stunning beach and waterfront wedding venue. Port Phillip Bay provides a gorgeous backdrop for an outdoor ceremony and your wedding or bridal photography.
You will need a Wedding Ceremony Permit at most beach wedding locations in Melbourne and Victoria. To hold your Beach wedding ceremony in Melbourne or anywhere in Victoria, you will need to get permission from the relevant authorities.
While standard venues may handle permit paperwork, if you're getting married somewhere public like a public beach, a National Park or even your local neighbourhood park, you'll need to put in some extra leg work to make sure your wedding location is legally squared away.
The Lady Cutler - Melbourne Showboat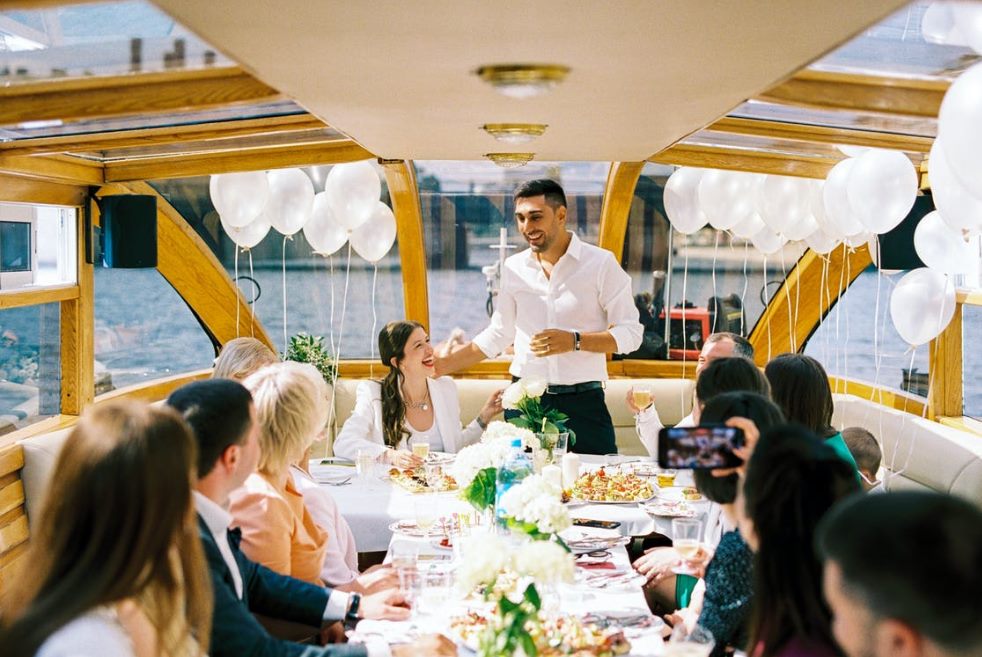 Let the romance of the water sweep you and your guests off your feet!
A wedding afloat in the harbour and around Bayside Melbourne is a truly unique experience. So step onto the dock in the centre of the action at Docklands and onto your dream boat to celebrate your wedding day. Your day will be memorable with the harbour as your backdrop and an indoor/outdoor blended setting. A wedding on our pocket cruise ship, The Lady Cutler, is always special fun!
Start your cruise in exciting Docklands gliding under the Bolte Bridge and head out to the famous Port Melbourne and St Kilda via Williamstown. Experience all this and more on your five or six-hour wedding cruise with your special guests and enjoy the moving canvas of the best of Melbourne.
Wedding With A Difference
Introducing Our All-Inclusive Packages
If you are busy or planning a wedding is not your day job, we have you sorted. Our comprehensive wedding day packages are coordinated and conducted by trusted specialists Jenn Lithgow and Petra Harmer-Shrowder, with trusted, leading Melbourne wedding providers to provide that extra level of personal attention and effortlessness that your wedding deserves.
Our wedding packages offer much more than just a venue with catering. We bring all of the essentials into the package through our trusted wedding provider partners to create a seamless wedding planning experience.
The packages offer flexibility with simplicity. Tick off 90% of your wedding day items with one step.
All of the Lady Cutler wedding packages feature:
The Lady Cutler cruise boat is exclusively yours for your wedding

Please select from our Ceremony + Reception Packages or Reception-Only Packages

Indoor and outdoor deck with seating for an incredible sunset wedding backdrop and your photos

Upper and lower decks with expansive views of the Docklands Harbour and Port Phillip Bay

Sound, lighting, projection & staging equipment

A cocktail wedding can welcome up to 350 guests

Seated dining for up to 110 guests

Flexible floor plan to suit your style

Full-service catering choices – cocktail, high tea, buffet & plated meal dining, with grazing & dessert station options.

Wedding cake option

Special diet requests are always welcome

Fully licensed bar with drinks packages

Dance floor (option) with band or DJ choices

VIP lounge / chill zone

Personalised and beautifully appointed wedding arch, décor & styling

A wedding photographer who is experienced in waterside wedding photography

Flexible cruise itinerary, length of cruise, departure & arrival times

All those extra wedding extras in other packages, such as furniture, linens, plates, etc.
Your wedding day is the most important day of your life. We can make it seamless aboard the Lady Cutler.
Our COVID-safe service team have almost two years of experience with the varying landscape of what it means to provide a COVID-safe setting for your wedding. As regulations are still changing, please check with our team if you have any questions.
Melbourne Boat Hire
Looking for a boutique wedding venue in Melbourne?
We've got a stunning private boat for intimate weddings, available for hire on the Yarra River. Exchange your vows with the city skyline reflected in the water. Then, take in a picturesque Melbourne sunset as you enjoy post-ceremony food and drinks.
Our vessel Birrarung is the ideal venue for boutique weddings that will leave life a long-lasting impression and wow your guests and is an experience unlike any other.
Suitable for up to 35 guests, Birrarung is a boutique option that offers a class with a luxurious surroundings that you can use for both your ceremony and reception.
There's ample space for moving around and seating for all guests, with lots of room onboard. Opportunity abounds for capturing memories to last a lifetime and get your Insta account buzzing. We've secured discounts for photobooth hire with our friends at Poppy's Place. They have some great nautical props too!
Imagine cruising along the Yarra River, taking in the spectacular views of Melbourne, saying, "I do", with your family and friends.
You can tailor your wedding requirements to suit your needs with several cruise options and food and beverage packages, or you can bring your own. Menus, times and even the format of the day are flexible. In addition, we have the advantage of knowing the best photography locations in any light- and for any time of day- so we can stop at any photo locations for you to step ashore.
Yarra River Cruises
Are you tired of looking at venues but cannot decide which one to lock in for your boutique wedding.? Are you concerned about going over budget?
Have you considered a boutique wedding cruise?
Imagine a magical day onboard a luxurious vessel to take your sacred vows along the beautiful Yarra River. Gather you're intimate few and throw an an-after party your guests will treasure forever.
For your lifetime experience, we offer you our spectacular vessel, the Birrarung. It can accommodate up to 35 guests for an afternoon or evening of delight. This boat offers a boutique option to wow the guests, and in these luxurious surroundings, you can exchange vows and continue with a spectacular reception.
Be sure to leave life a long-lasting impression and wow your guests, and it is an experience unlike any other.
Saying those magical "I do" words as the boat gently cruises the waters is a memory to cherish forever with family and friends close by.
How about stopping outside the gorgeous Botanical Gardens for a photoshoot against the gorgeous greenery or stepping off and taking photos in front of the Wolf-Famous Crown Casino. We are here to help you make your day memorable, so let us know where you would like to stop, and we will organise it for you.
Yarra River Cruises tailors several foods and beverage package options, or you can also bring your own! Please do not forget to ask about dietary requirements as we are happy to accommodate you and your guests. We want this to be an enjoyable time for all.
Come and experience our bespoke service, and we can also provide a photographer and a celebrant to ease the burden of planning a wedding.
Pleasure Boat Cruises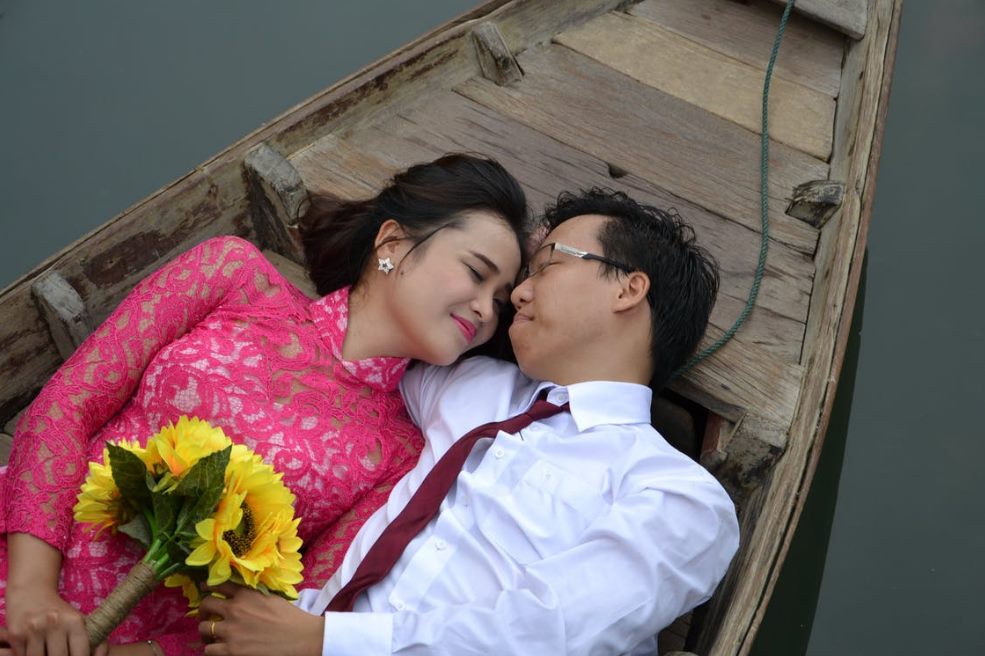 Pleasure Boat Cruises offers a unique water venue to experience the serene Melbourne waters of Port Phillip Bay, Yarra, and Hobsons Bay. You can hold your engagement, wedding, birthday, or any other special function at this function. If you are yearning to have a luxurious boat wedding, then Pleasure Boat Cruises should be your top choice.
Facilities And Capacity
It is a stunning boat venue situated at the Docklands of Melbourne. To give you the ultimate experience, you can choose between two boats.
The MV Mandalay boat option has up to 120 seated guests.
The MY Challenger boat options have a maximum capacity of 80 guests for a cocktail party.
Pleasure Boat Cruise's wedding photos are enhanced by the Melbourne skyline's breathtaking backdrops and the serene waters. Photography at this wedding venue will always be a blast owing to the stunning views of the surroundings. In addition, it is an ideal location where you will get to celebrate with your family and friends.
Services
Dedicated and professional event management
The friendly staff will offer you the best services to make your wedding successful.
Catering
Exclusive use of the entire boat venue
Decoration
Pleasure Boat Cruise comes with a luxurious exterior look that will automatically impress your guests. The cruise's interior is also filled with elegant and glamorous features, and they have left spaces where you can add your decorations. You can add personal decor that will create a personalised experience.
In-House Catering
As an all-around venue, Pleasure Boat Cruises will also curate the best cuisines for your guests. So whether you are having a seated dinner or a cocktail, the catering team headed by executive chefs will work for hand in hand with you until a personalised menu is created. You will also avail a comprehensive beverage package.
Pleasure Boat Cruises stands at the top of the most remarkable venues in Melbourne. At its perfect location on the Melbourne Docklands and cruising through the waters of the Yarra, you and your guests will be treated to a rare experience. Pleasure Boat Cruises' wedding prices are highly competitive. Reach out today if you want to get a price quote for the venue.
Classics Team Boat Cruises
Want to celebrate your wedding in style and create unforgettable memories?
Hire our boat and make the most of your special day as you move through the iconic sights of Melbourne. At Classic Steamboat Cruises, we understand that your wedding is an important event that you will always treasure. So, our wedding boat hire service offers you the ultimate venue to enjoy with family and friends. We have a selection of options to choose from, and based on the scale and type of the party, you can select any of our vessels. We know that every wedding celebration is unique and will discuss your preferences, budget and guest number to guide you through the process of planning the most spectacular wedding celebration on our boats. So, give us a call now, and we will help you plan your party!
Host Your Wedding Amid A Fabulous Backdrop With Our Boat Hire Service
We are experts in planning weddings aboard our vessels and can tailor the party to suit your exact specifications. All our boats are known for their unique charm and style and provide the ideal atmosphere for your celebration. So whether you host a small party or require our service for larger weddings, we have your needs covered. We can guide you with our impressive choices, and our boats can be decorated to suit your taste. 
The tranquil setting adds to the uniqueness of your event. We have two unique riverboats, including the historic MV Grower and our cruises are available for personal and corporate events. Call us today to hire our boats and mark the special moments of your life aboard our luxurious boats. 
Celebrate Your Wedding in Style in a Unique Venue
At Classic Steamboat Cruises, we know the preparation and planning to perfect your wedding day. Our goal is to make your event extraordinary with our expert planning and impeccable service. We will work closely with you to make your celebration a success and hassle-free the entire experience. 
We have bespoke packages for our guests and can assist you at every step to ensure that your celebration is to your expectations. Offering an idyllic setting, we can assist you with every detail, including entertainment, food and drink, decoration, etc. 
We invite you to hire our boat service to take your celebration to a new level!
Ballara Wedding Receptions
Ballara is a gracious Victorian Estate nestled amongst glorious English gardens, with its picturesque lake, weeping willows and family of ducks.
At Ballara, you will find everything you have dreamed of in one location.
Please select from our chapel or the Gazebo overlooking the lake for your ceremony.
Our beautiful authentic chapel features an exquisite stained glass alter, rich burnished cathedral ceilings and timber pews. At the same time, the Gazebo and lake provide a gorgeous backdrop for your garden ceremony.
With so many photo opportunities on-site, there is no need for you to leave to find all of those magical photo spots.
From the waterfall, light fairy garden, rose arbours and lakeside stone chairs, to name a few, you are sure to capture all of those special moments without the hassle, stress and expense of going to additional locations.
Then relax and enjoy the reception in our enchanting ballroom - with windows looking out to the gardens, sparkling chandeliers and a large central dance floor.
With only one function room accommodating up to 160 guests, Ballara is exclusively yours, and you can relax knowing that our team is there for you during each planning step and on the big day.
Park Hyatt Melbourne
Park Hyatt Melbourne's multi-purpose hotel is the perfect setting for a luxury wedding. This venue has seven unique function spaces, making it one of Melbourne's most versatile venues.
Park Hyatt Melbourne is a unique, multi-purpose hotel with facilities and venues that cater for your special day.
Park Hyatt Melbourne offers seven unique spaces for your wedding day, designed to accommodate large celebrations or intimate gatherings, featuring luxurious designs and professional functionality.
Park Hyatt Melbourne prides itself on being able to plan, build and host your dream luxury wedding, alongside creating memories that will last a lifetime. We will ensure the experience will be exceptionally special for you and your guests from the ceremony to the honeymoon.
When you choose a Park Hyatt Melbourne wedding venue to celebrate the most important day of your life, you can rest assured that our experienced team will devote themselves to designing a memorable day that reflects you and your love.
Offering some of the unique wedding settings in Melbourne, let our wedding specialist focus on the finer details, allowing your special day to be exceptional in every way.
CONCLUSION
So, if you're looking for a unique wedding venue with plenty of charm and beautiful surroundings, a boat wedding might be right up your alley. Melbourne has no shortage of stunning locations to choose from, so take your time to find the perfect spot for your big day. And when you do find it, contact us – we would love to help make your dream come true!