When you're pulling together an entire look for the rehearsal dinner, you also have to keep in mind the rest of what you need to wear beyond just your clothing.
"For accessories, try to figure out one piece of your outfit to be a focal point," Bergthold said. "Don't be afraid to layer jewellery, whether that be stacked bracelets or a choker with a chain necklace."
Though it can be tough to know exactly what to wear to a wedding rehearsal dinner if you're not explicitly told what the general dress code or theme might be, opting for a business casual look that you feel good in is often a good idea. And don't forget, it's a party for someone else, and the focus really isn't about you, so just do your very best to dress appropriately and don't worry too much about fitting the dress code to a T.
As your wedding weekend draws closer, there's one outfit you should be thinking about besides your wedding dress: your rehearsal dinner attire. Choosing what to wear to a rehearsal dinner is an important task that shouldn't be forgotten. This event serves as the formal kick-off to your wedding festivities, where your loved ones begin to gather to celebrate you and your fiancé—meaning you'll need a fabulous outfit for the occasion.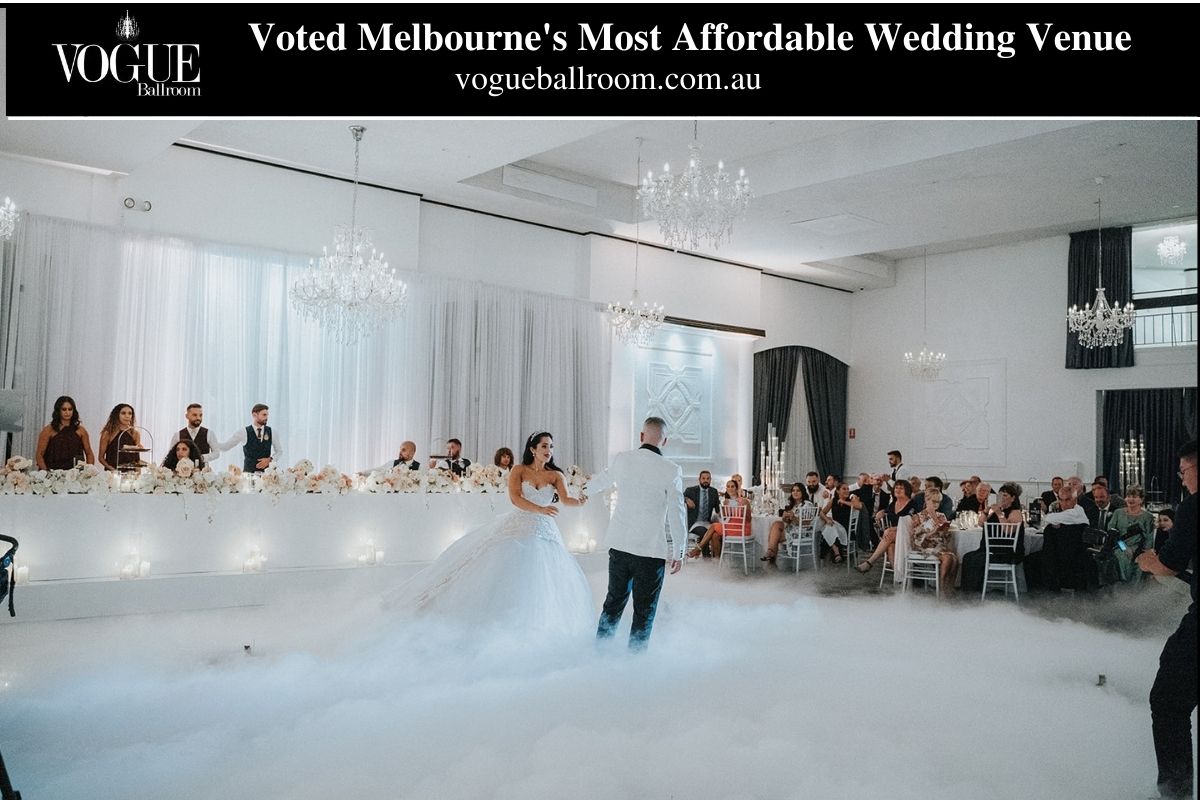 With so many options available, it can be hard to find the perfect look. Below, we break down everything that goes into deciding what to wear to a rehearsal dinner. Whether your style is simply classic or trendy and bold, your rehearsal dinner attire should be a reflection of your style. Here's what to consider when selecting your outfit. 
Vogue Ballroom has proven itself to be an iconic wedding venue and function centre in Melbourne. Book today so you don't miss out.
Rehearsal Dinner Fashion
Formal or Not?
The rehearsal dinner may seem like an uber-formal occasion where everyone dresses up prim and proper and has to remember which fork is the for the salad or which is the dinner fork. In actuality, it is simply a get-together of the soon-to-be bride and groom's friends and family to celebrate before the grand celebration.
The rehearsal dinner gives those nearest and dearest to the bride and grooms a chance to get to know each other, in case they haven't already met. And if they have already met, then the rehearsal dinner gives everyone a chance to dine with the newlyweds-to-be as one big family before they take the plunge and make that extended family official.
Of course, the rehearsal dinner comes with its stresses, which is why it can't hurt to have a rough idea of what to expect.
Who Pays for the Wedding Rehearsal Dinner?
If you are following a more traditional etiquette guide for your wedding planning process, then you've likely read that the groom's parents typically plan and pay for the rehearsal dinner. That's right – you don't need to worry about paying or doing any of the work, your man's parents are on the hook for it all!
Okay, maybe that was a bit too exuberant.
As it may happen, sometimes no one offers to pay, or the couple prefers to have control over the rehearsal dinner themselves. In either case, the couple would then plan and pay for the event themselves. Couples can also elect to ask both sets of parents for help in sharing the cost.
Whoever ends up paying, the tradition seems to hold sway. If the online forums are anything to go by, the consensus is that making guests fork over their cash for a rehearsal dinner is a no-no.
If you have a particular venue in mind, and you do not want to compromise on where your rehearsal dinner is held, it is important to discuss this with those responsible for shelling out the expenses.
For instance, if you want a rehearsal dinner held at a swanky seaside restaurant, it is important to discuss this with those hosting the occasion. They may not be able to afford a lavish affair that may be more per head than your wedding meal.
Need a caterer for your special day? Check out Vogue Ballroom's Top List of Wedding Caterers in Melbourne.
Is it okay to forgo a rehearsal dinner?
If you think the expenses outweigh the benefits of having a rehearsal dinner, it is perfectly okay to skip it.
Couples sometimes like to put the money that would have otherwise been spent on their rehearsal dinner toward the venue, flowers, or another luxurious expense.
What Happens During a Rehearsal Dinner?
As its name suggests, a rehearsal dinner is a sit-down dinner enjoyed by both sides of the aisle: the bride, the groom, and the bridal party.
Time to Laugh
The rehearsal dinner is arguably a more intimate event. In the chaos of the wedding day to come, the bride and groom may not be able to spend as much one-on-one time with the people closest to them.
We worked out the calculation for Love & Lavender's wedding. It turned out we only got to spend 4 and a half minutes with each guest! Not a lot of time if you've planned a big invite list. A rehearsal dinner allows you to spend a bit more quality time compared to the hectic wedding day schedule.
Time to Cry
So what happens at the rehearsal dinner? If the bride wants to read a poem to her maid of honour, she may wish to do this during the rehearsal dinner. Things will likely be a bit quieter, and she has more time.
The couple may also want to play some of their favourite songs that remind them of their relationship — songs that may not fit neatly into the theme of the upcoming ceremony.
Video presentations documenting the bride and groom's lives before and after they got together are also great for the rehearsal. Everyone can "ooh" and "aah" at how cute they were as kids, and how in love they are now.
Thank-you gifts can also be handed out to everyone in attendance, especially if the gift is something the couple wants everyone to wear or bring to the wedding.
Toasts at the rehearsal dinner
One of the most popular activities for a rehearsal dinner is toast. First, the host – usually the groom's father – offers a toast, followed by the best man. After that, the floor is fair game, and anyone can give a toast.
No limits for brevity here – everyone can be as lengthy and as humorous as they want to be. Be sure to rise and thank everyone who has toasted you, as well as thank the hosts when everyone has finished.
To get more wedding menu tips, check out our post on What is a good wedding menu?
What to Wear at a Rehearsal Dinner?
Any excuse to dress up is a good excuse as far as we are concerned. That's why we think you should have a little fun with your rehearsal dinner outfit choice. It's most likely the eve of your wedding and excitement will be in the air. It's still a special occasion where you want to look amazing. And nothing does that better than a fabulous new outfit!
Keep in mind, and there will probably be a lot of movement and mingling throughout the evening. So we recommend choosing something that you will be comfortable and fashionable.
Rehearsal dinner shopping – like shopping for your wedding gown, but a little less stressful!
Think sparkles and beading (it is a celebration after all), play with cuts, hemlines, and fabrics, or perhaps choose something you wouldn't normally wear like a classy jumpsuit. You can really wear whatever you would like to your rehearsal dinner as long as you feel comfortable. You don't have to choose white, but we love the idea and decided to share our favourite little white rehearsal dinner outfit ideas from below.
Get Inspired By Your Rehearsal Dinner Venue
Naturally, the first thing to keep in mind when selecting your look is what type of rehearsal dinner you're having. Much like how your wedding venue can influence your gown, the same can be said for your rehearsal dinner dress.
Are you having a casual backyard BBQ or an elegant soirée at a country club? A dinner in someone's home or at a steak restaurant? Is it an intimate gathering, or a free-for-all with all of your out-of-town guests? These are the questions to ask when deciding what to wear to a rehearsal dinner. The type of party you're having should set the tone for what you wear—for example, cocktail attire for a swanky rooftop dinner or a breezy sundress for a casual outdoor gathering. 
Shop Styles Unlike Your Wedding Dress 
Your rehearsal dinner is a great opportunity to go bold with your fashion choices. Consider wearing a rehearsal dinner outfit that helps you express yourself in a different way than your wedding gown does. If your dress is traditional (lace and long sleeves, for instance), go for something more contemporary for your rehearsal dinner (like a sleek jumpsuit) to show off a different side of your style. 
Now is also a great chance to wear a trend you're loving. While you might want to keep your wedding look classic, use your rehearsal dinner to show off an eye-catching hair accessory or a pair of printed heels to make a statement. Or, if you're wearing a bold wedding dress, consider sporting a different silhouette like a silk sheath gown or a fitted midi dress.
Go Bold With a Pop of Color
Any shade of white is a great choice for your rehearsal dinner—you'll look every bit the part of the bride that way, of course. But a white rehearsal dinner dress isn't the perfect fit for everyone. If you want to break with tradition and have a little fun with your rehearsal dinner attire, feel free to incorporate some colour into your outfit. 
There are no rules when it comes to your night-before-the-wedding look. If you'd rather wear a sleek little black dress or bold red pantsuit, go for it. Or, stick to light hues of pink, green or lavender. (You could also use this moment to wear "something blue.") No matter the colour palette you follow, keep in mind that this is a great opportunity to show off your personality.   
Play With Prints
Much like pops of colour, fun prints are also a great way to spice up your rehearsal dinner attire. If you're struggling with choosing what to wear to your rehearsal dinner, opt for something unexpected, like a floral frock or a dazzling sequined jumpsuit to make a statement. As the bride, you're not relegated to wearing solid white if you'd rather stun in something unexpected. With so many bridal outfit options, why not take advantage of the chance to wear what you love at your rehearsal dinner?
Opt For Comfort 
This will likely be your first time greeting some of your guests and mingling with out-of-town family members. When it comes to deciding what to wear to a rehearsal dinner, comfort is key. Make sure you can move around in whatever you're wearing—the last thing you want to worry about is an itchy hemline or a skirt that keeps riding up. Your rehearsal dinner is all about spending time with your fiancé and your loved ones, so you don't want to spend the night preoccupied with preventing a wardrobe malfunction. This is the time to wear something easy and relaxed, not fussy and annoying. To avoid an outfit mishap, make sure you can try on the dress ahead of time so you can make any necessary adjustments. 
Buy Something You Love Wearing
Don't buy a rehearsal dinner dress because you think it's what you should wear or what your family would want you to wear (or what you think would look the best on the 'gram). Your rehearsal dinner is the kick-off event to your wedding weekend, so pick an option that makes you feel your best. When you feel confident, you look confident—and that's the best way to start your wedding weekend.
Don't break the bank
You've probably already invested a lot of money in your bridal ensemble, and there's no need to go overboard for your wedding rehearsal dinner dress. Try to find a look that's under $200, so that you can invest more in other parts of your event. Of course, if you've got a few extra pennies to spare, you can go for something more extravagant, but it's not necessary.
Stick to your theme
Now, this isn't an absolute must, but it's fun to incorporate a bit of your wedding theme into your wedding rehearsal dinner dress. For example, if you're having a boho wedding, think about looking at shops like Free People and Anthropologie for your wedding rehearsal outfit. They sell plenty of flowy peasant dresses and maxi frocks that'd fit the bill perfectly (and aren't too expensive).
Be an outfit repeater
You don't have to buy something brand new to wear to your wedding rehearsal dinner. We suggest shopping in your closet and seeing if you can repurpose any of your looks. Maybe you can rock the same dress you wore to your engagement party? Or perhaps this is the perfect occasion to break out that killer cocktail dress that's been sitting in your closet for two years?
Stay comfortable
Choose something that's comfortable and easy to move around in. If you plan on spending the following day strapped into a corset and/or swathed in layers of tulle and taffeta, you'll want to wear something a little less restrictive for the night before.
You don't have to wear a dress
While you'll probably be donning a wedding dress on your big day (though that's not a must), you definitely don't have to wear an elaborate wedding rehearsal dinner dress. If it's a formal event, a shirt and skirt combo or a chic jumpsuit might fit the bill perfectly. Or, maybe you're going for something laid back, like a pizza party or BBQ? Jeans and a t-shirt will do the trick - you can save the fanciness for the following day.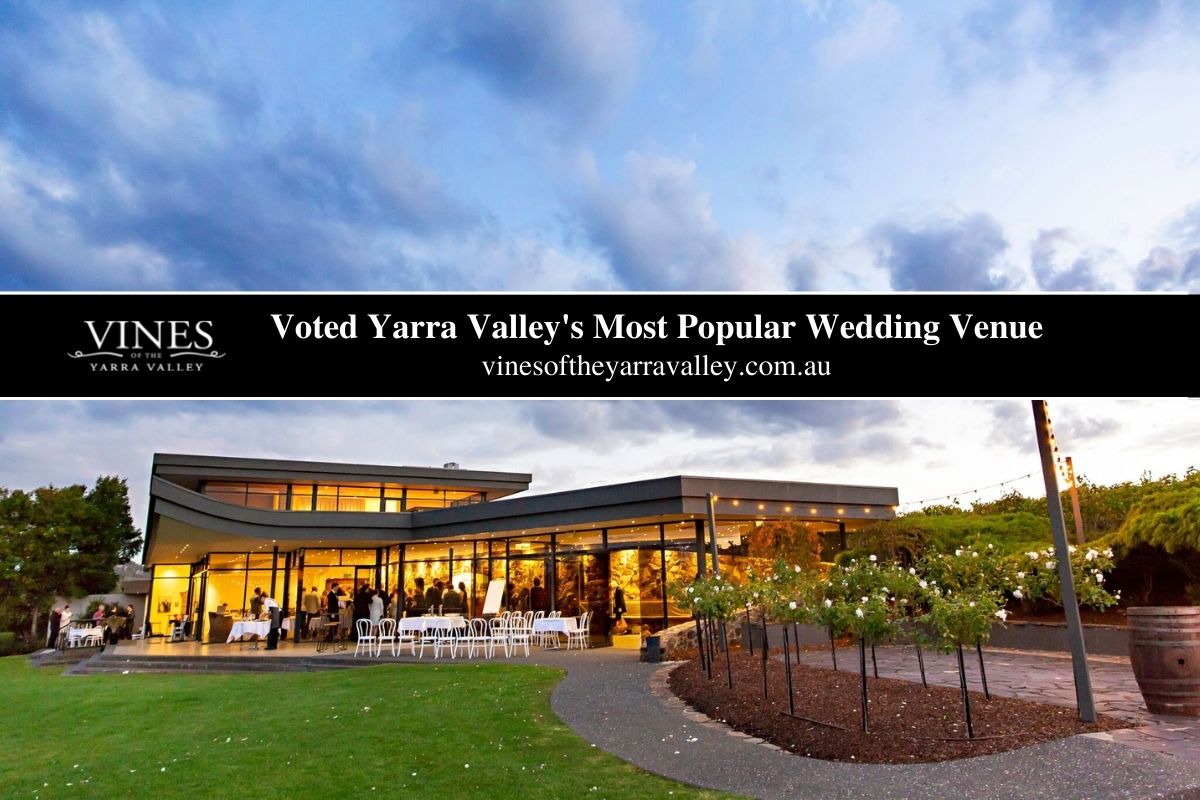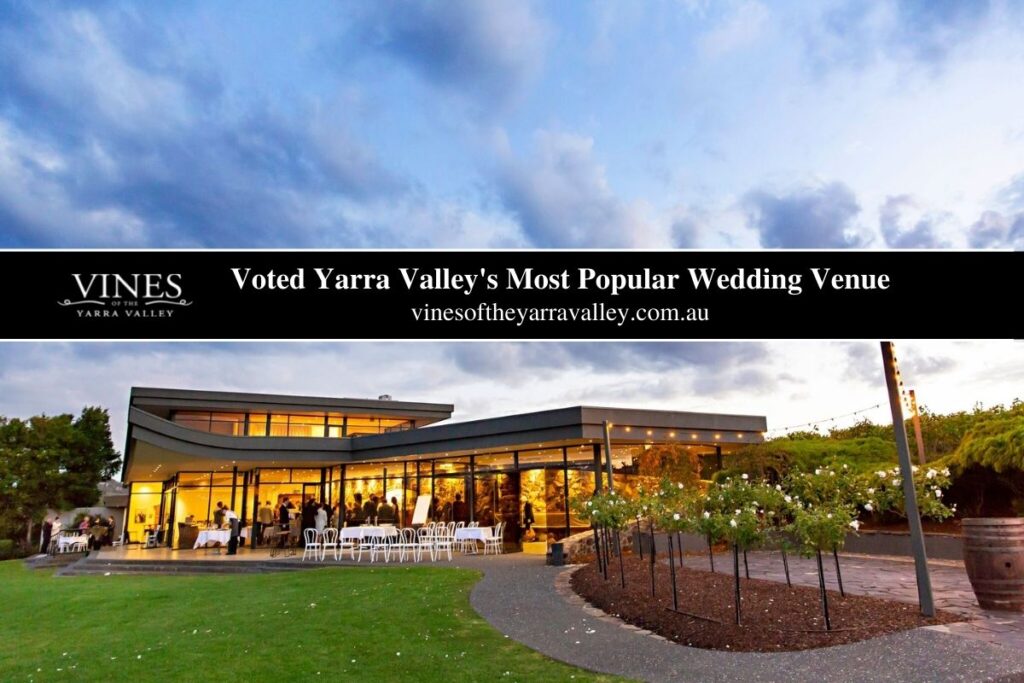 Formal Rehearsal Dinner
If you and your spouse-to-be are a super fashionable pair, there is a chance that your wedding plans consist of formal attire festivities for the entire wedding weekend, including formal rehearsal dinner. Certain venues just don't make sense to dress casually, and most often the level of formality of the occasion is dictated by the venue. Examples of formal venues include estates, castles, and city view rooftop restaurants.
For Him:
There are several options for the groom-to-be for a formal rehearsal dinner attire. A dark (navy, midnight, or black) suit or tuxedo is a good place to start. When making a selection, consider selecting a look that is a little less "show stopper" than your wedding look. After all, the wedding look should be the highlight of the weekend. If you are wearing a navy tuxedo with contrasting black peak lapel for the wedding, consider a classic black shawl lapel tuxedo for the formal rehearsal dinner. And if you are a fashion risk-taker, style it with a low-cut round neck t-shirt in black and patent or velvet loafers with no socks. If your formal rehearsal dinner is not quite a tuxedo affair, then consider wearing a navy or black suit and styling it monochromatically. Purchase a dress shirt and necktie in navy or black to match the suit and pair the look with black leather dress shoes. If you will be wearing a loafer for the wedding, then oxfords or double monk shoes would be a great option for the rehearsal dinner or vice versa.
For Her:
For the bride-to-be, this is a great opportunity to mix it up from your wedding day style completely. If you are wearing a traditional white or ivory wedding gown for the wedding, consider an ivory shawl lapel women's tuxedo made with a figure-flattering tailored silhouette. Your groom-to-be can complement your look nicely with a monochromatic navy, midnight, or black suit or tuxedo look. Or if you want to save ivory for the wedding, don't be afraid to consider a black women's tuxedo. You can style it very non-traditionally with a silk tank or lace bodysuit. Women's tuxedos are stylish, bold, and often unexpected. This look will show that you are a strong fashionista who is not afraid of stepping out of the box for the occasion. Now if pants for the rehearsal dinner is just not your thing, consider wearing a floor-length gown with a flattering neckline in a dark colour such as black, navy, or a rich jewel tone – something that is a far departure from the ivory or white dress you will wear the following day. 
Semi-formal / Cocktail Rehearsal Dinner
Semi-Formal or cocktail attire is the best of both worlds – being an element of formal minus the pressure of being in a tuxedo or a full-length gown. Many rehearsal dinners are semi-formal, especially those being held at a country club, yacht club, or jazz lounge where a blazer is maybe required for gentlemen. Considering the venue, there is a certain level of formality and uniformity that is suggested by the space itself.
For Him:
For a semi-formal look for the groom-to-be, consider a navy blazer. Navy blazers are a gentleman's style staple. The versatility of a navy blazer is unmatched because you can wear it with virtually anything and it will instantly elevate the overall look. A nice chino in a sand colour or white could make a strong statement when paired with a navy blazer. A range of shirts could be worn as well including a button-down in white or a blue and white Bengal striped shirt for a more distinguished look.  
For Her:
For the bride-to-be, a beautiful tea-length illusion lace or eyelet wedding rehearsal dress could be a good option. Lace is classic and looks great on many different people. Even though this will be a look for your rehearsal dinner, find a dress that will really set the tone for your wedding day to follow. Make sure the look is a nod to your overall wedding theme or colour scheme. A-line dresses with a 'fit and 'flares shape, or bodycon dresses are typically good options for semi-formal rehearsal dinners. 
Casual Rehearsal Dinner
Likely the most popular of rehearsal dinner styles in recent times is the casual rehearsal dinner. The venue of choice may be indoors at a bowling alley, winery, or distillery or an outdoor boat cruise, picnic, or a New England style clambake. If there is a theme implied by the venue or type of event, then it is certainly acceptable to style your look to complement the venue or theme.
For Him:
For a casual rehearsal dinner attire, keep in mind that you still want to be easily identified as the man of the hour, even at the rehearsal dinner. If you do not plan to wear a jacket, a collared dress shirt or polo shirt is strongly recommended. You will have plenty of weekends after the wedding to sport your favourite vintage tee so skip it with the wedding festivities unless your rehearsal dinner is after a game of beach volleyball! As mentioned above, styling your look to complement the rehearsal dinner venue or theme is a great option. For a bowling, rehearsal dinner consider wearing a short-sleeved patterned (polka dot, striped, all-over printed) button shirt, selvedge denim jeans, and a pair of simple sneakers like Common Projects. For a New England style clambake, consider wearing a seersucker button-down shirt and crisp pair of chino trousers or shorts and complete the look with tan or white suede bucks.
For Her:
For the bride-to-be, a fun patterned or chambray boiler-style jumpsuit would be perfect for a bowling rehearsal dinner. Consider a beautiful flowy floral tea-length rehearsal dinner dress for a casual outdoor affair like a New England style clambake. 
The rehearsal dinner is often the preview of the wedding to come the following day. Most times it is a smaller, more intimate group of people and sometimes like a celebration dedicated to your inner circle of family and friends. As the bride and groom, you are likely so busy planning your looks and the wedding party looks for the actual wedding day that the rehearsal dinner style becomes an afterthought on the wedding to-do checklist. 
Your rehearsal dinner is the first official party to kick off your wedding celebrations, and your rehearsal dinner dress will likely be the last outfit you wear before saying "I do" (unless you count you are getting ready robe!). Whether you're having a casual summer wedding or a formal winter wedding, your rehearsal dinner dress will set the tone for your wedding weekend.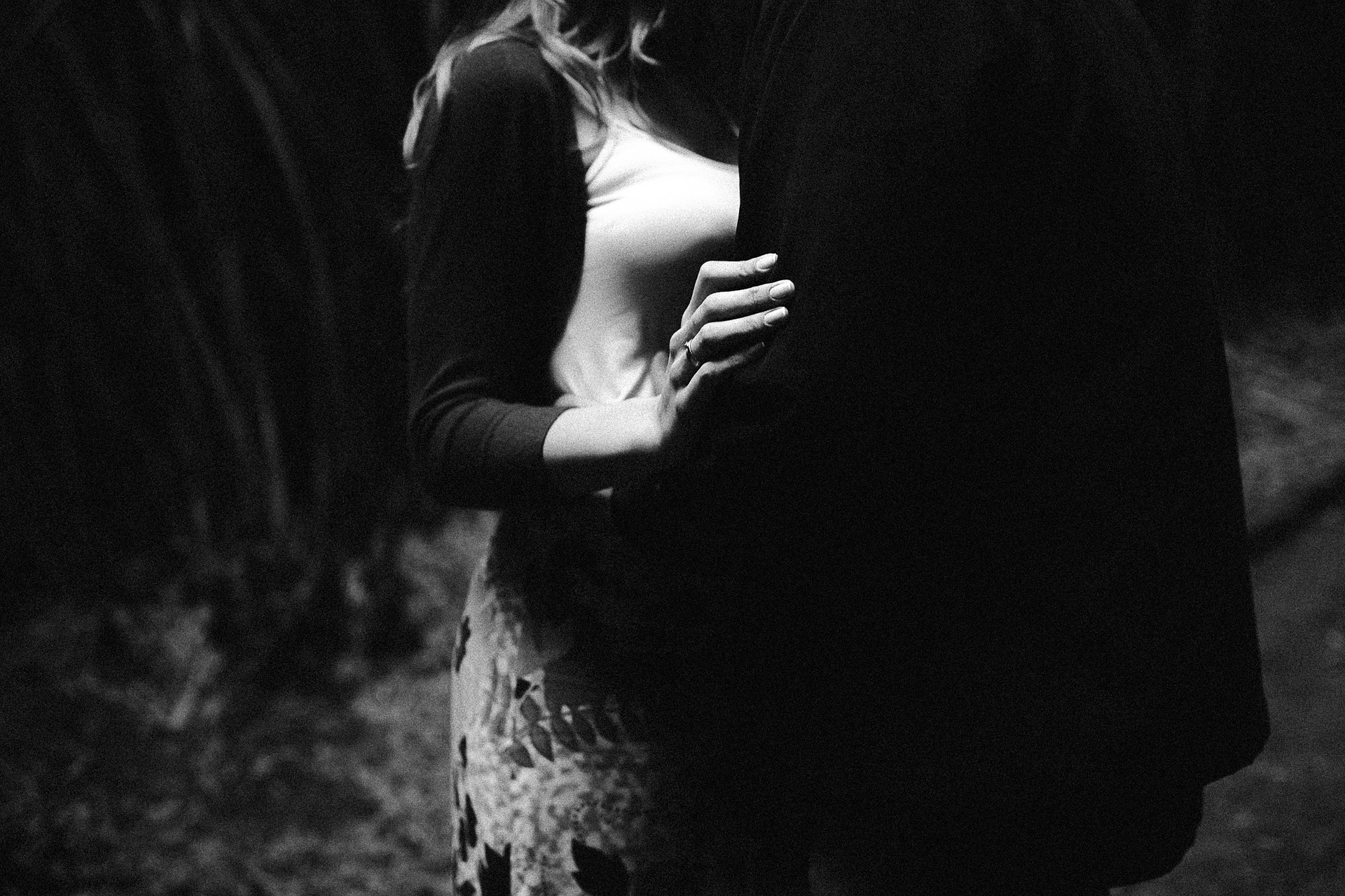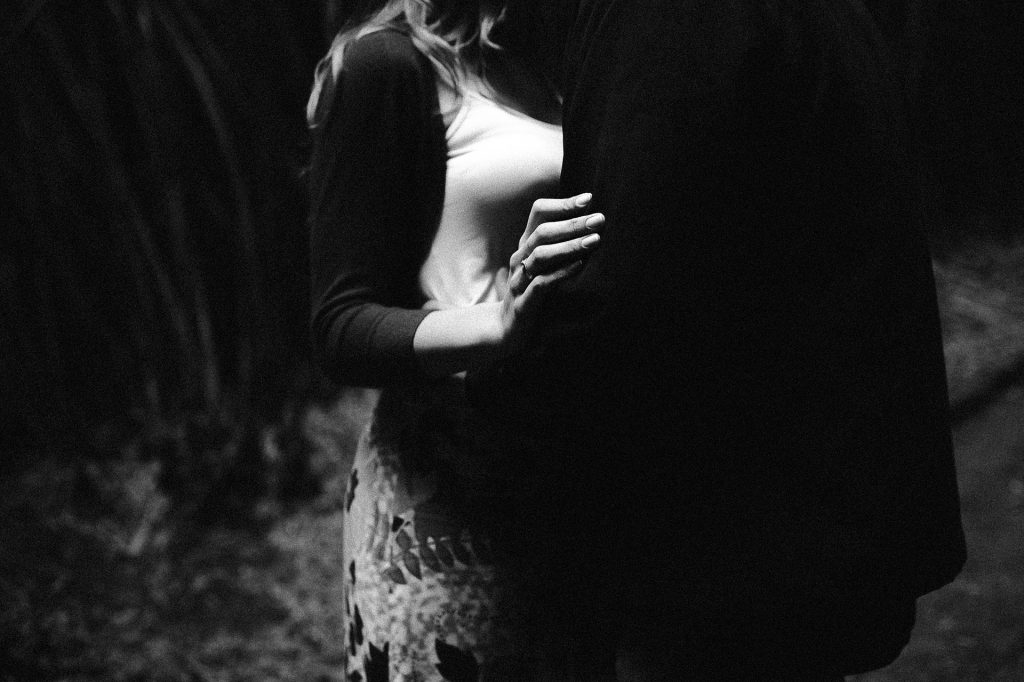 Frequently Asked Questions About Wedding Rehearsal
During the wedding rehearsal, you'll do
a complete practice run (or maybe a few) of your wedding ceremony from start to finish at the actual location of your wedding
. This ensures everyone involved in your ceremony knows the order, pacing, when to walk, and where.
The Guest List. Only those who will actually take part in the rehearsal—
the bride and groom, their parents, the officiant, the wedding party
 (including any child attendants), and readers—plus their spouses or dates, need to be invited to the rehearsal itself and the festivities that follow.
Consider timing. The rehearsal dinner schedule is traditionally held
the night before the wedding
, most often on a Friday. Usually, the ceremony rehearsal begins around 5:30 p.m. and typically lasts about 30 to 45 minutes.
Usually,
the hosts of the event will kick things off, followed by the groom toasting his bride and her family
. You could also stand up together and offer a more personal toast to your family and wedding party at this time.