Bill Gates' famous assertion that "content is king" is an adage that, despite being easily agreed upon as true by customer-focused organisations, poses a difficult challenge to realise in practice.
Despite the importance of content creation, management, and promotion, enterprise operations still face content challenges. According to a 2019 survey from the Content Marketing Institute, content professionals in enterprise settings operate amongst "thousands of employees…across multiple brands, product lines, office locations, and functional silos".
Unsurprisingly, the majority of respondents cited department silos and the coordination of content efforts across departments and brands as the two greatest hurdles they face. This translates into a detriment for the business: only half of enterprise content professionals surveyed report delivering correctly timed, personalised content to the correct audience or crafting content based on the customer journey.
The data quality issues that cause poor content personalisation and delivery often stem from an organisation's lack of an enterprise marketing taxonomy and, more specifically, a governed information layer. Read on to learn how applying governed metadata at key stages of your content lifecycle helps you avoid inconsistent brand experiences, time lags, and wasted budget for your business.
At its simplest, digital content management refers to the lifecycle of content across an organisation. I won't go into the details of each stage of content management. Still, the efforts and processes to create, manage, distribute, publish, and retrieve the content can all generally be included in the definition. Much of what I'll refer to here can be narrowed into web content management, which Gartner explains as a process to control content "over one or more online channels through the use of commercial, open-source or hosted management tools based on a core repository". A couple of functions of content management are to aid personalisation and content delivery.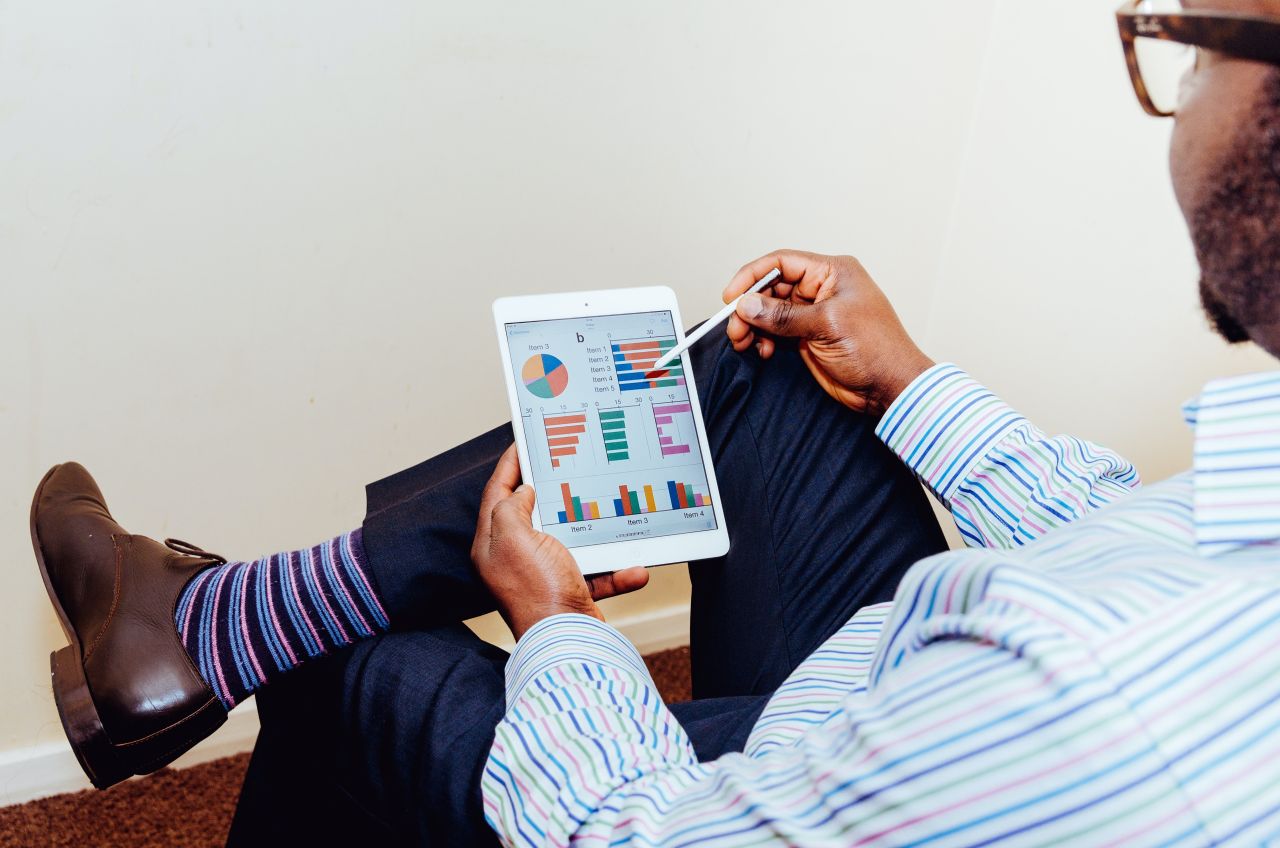 Content management is the process of organising and consolidating these pieces of content (text, graphics, and multimedia clips) and tagging schemes (XML, HTML, etc.,) in the most efficient way and storing them only one time in a repository, known as a content management system. The related content can then be used over and over again (content reuse) for many different publications and repurposed for multichannel publishing.
Various types of content management systems exist to meet the needs of users in a range of different industries. Content management can entail anything from managing a website's digital assets to storing enterprise documents such as branding guidelines, business plans, emails, and more.
Content resource management is an essential priority in healthcare, government contracting, and other industries with specific reporting requirements. It's also useful in the financial industry, where transparency is critical, and in manufacturing, where official user guides and help documents are a key part of overall quality control.
Larger organisations have more complex content management needs, whether they include maintaining several regional websites with shared resources, or improving collaboration between distinct business units.
Roles
There are many different roles involved in managing content, including:
Stakeholders
Contributors
Editors
Publishers
Site Administrators
Depending on the size of an organisation, it may be a small group of people who fill these roles in the content cycle. In large enterprise companies, these roles are often filled by several teams and often agencies across the different brands, regions or channels.
Technology
Enterprise companies that constantly create content rely on technology to create, manage, and store content. These two categories make up an incomplete list, but for this post include a Content Management System (CMS) and a Digital Asset Management system (DAM). You can check out Gartner's 2019 assessment of Web content management vendors for a detailed comparison of competitive content management solutions.
Content management (CM) is the process for collection, delivery, retrieval, governance and overall management of information in any format. The term is typically used in reference to the administration of the digital content lifecycle, from creation to permanent storage or deletion. The content involved may be images, video, audio and multimedia as well as text.
Content management process
Content management practices and processes can vary by purpose and organisation. This can lead to differences in steps or terminology.
The stages of the content management lifecycle are:
Organisation: The first stage where categories are created, taxonomies designed, and classification schemes developed.
Creation: Content is classified into architectural categories.
Storage: Content format and storage decisions are made based on ease of access, delivery, security and other factors dependent on the organisation's needs.
Workflow: Rules are designed to keep content moving through various roles while maintaining consistency with the organisation's policies.
Editing/Versioning: This step involves managing multiple content versions and presentation changes.
Publishing: The stage where content is delivered to users, which can be defined as website visitors or internal publishing via the intranet for employees.
Removal/Archives: The final stage where content is deleted or moved to an archive when it is infrequently accessed or obsolete.
Digital Content Management Strategy
Content Management Strategy is about creating, updating, processing it through a workflow and distributing the content. Content types are online and offline. Online content is through various channels like social, web, blogs, mobile and email. Offline content is through leaflets, brochures and mailshots. Workflow strategy is to create the roles and responsibilities for creation, updating, archiving and deleting the content. Governance is about setting ground rules and resources. Resources are mapped to people and systems for content management. The success of the strategy is measured through key metrics for different content management process areas.
The key metrics are the following:
Digital Asset Management system is very popular in the media and entertainment industry. Basically, it is a content management solution for digital assets. Typical Digital content management is used in world-leading media and e-commerce companies such as BBC, CNN, Amazon, Walmart etc. Media and E-commerce companies possess a very large volume of digital assets related to products and services. Digital Asset Management facilitates the organisation of those assets for easy retrieval, protecting the assets from access by unauthorised users.
Digital asset management (DAM) involves the ingestion, annotation, cataloguing, storage, retrieval and distribution of digital assets. Digital Asset management systems are various types. Brand asset management systems, Library Asset management systems, Production asset management systems and Cloud-based Digital Asset management systems are the different types of Digital Asset management systems.
Brand asset management systems involve largely marketing or sales-related content, e.g., product imagery, logos, marketing collateral or fonts.
Library asset management systems focus on storage and retrieval of large amounts of infrequently changing media assets, e.g., video or photo archiving.
Production Asset Management
Production asset management systems manage assets created for a digital media production (e.g., video game, 3D feature film, animation, visual-effects shots). Work-flow, project-management and the storage, organisation and revision control of frequently changing digital assets are the features of Production asset management systems. Cloud-based Digital Asset Management systems are emerging to complement on-premise systems.
The metadata of an asset describes parts of the asset. Authorship and rights information, parts included in the published content are retained in the metadata. The parts can be video, images, tables, reference and links.
Assets are managed by collecting and storing in a digital format. Metadata of the asset can vary based on the needs of the system, designer and user. Metadata consists of encoding/decoding, provenance, ownership, access rights and others. The Digital manages asset Types Asset management system. Users of the system will have roles and belong to one or more groups.
Extensible Metadata Platform is the standard from ISO created by Adobe for the creation, processing and interchange of standardised and custom metadata for digital assets. The metadata platform standardises the data model, a serialisation format and core properties of extensible metadata. The guidelines are provided for embedding XMP information into popular image, video and document file formats, such as JPEG and PDF, without breaking their readability by applications that do not support XMP. The non-XMP metadata have to be reconciled with the XMP properties. The metadata can alternatively be stored in a separate file, and embedding metadata avoids problems that occur when metadata are stored separately.
Digital Marketing platform manages the customer's experience through digital channels. Marketing strategies have evolved from traditional selling to customer satisfaction and retention due to the competition. Digitalisation and Internet provide enormous scope to target customers and user experience enhancement.
Marketing offers target customer interaction through social networking, web, instant messaging systems and mobile apps. The digital marketing software market is attributed by increasing digital marketing proportion in overall marketing budget of the organisation, real-time marketing, a large volume of unstructured data, increasing internet usage and broadband connections, emerging social media platform and increasing adoption of mobile devices.
Cloud-based solutions play a significant role in improving the growth due to its attributes which are cost-effectiveness, minimum IT investment, automatic integrations and easy accessibility.
Digital Content Marketing Strategy
Content Marketing strategy consists of a brand story or a mission. The content is aligned to the buyer personas and has the language which the target audience can relate to. The style guide is created for marketing content templates, documents and media. The style guide needs to match the brand persona and is consistent across different platforms.
CONSISTENT YET FLEXIBLE: THE CHASSIS ANALOGY.
The need for standardisation while still maintaining creative flexibility isn't something new. It's a problem that has been solved in more mature industries, like in the Automotive sector. Car manufacturers have developed reusable chassis platforms to solve this particular set of challenges.
Chassis sharing used to be a secret in the automotive world, with car companies going to great lengths to conceal the obvious borrowing that went on when one or more models were built from the same basic platform. Today a modular toolkit strategy is the backbone of the entire industry as automakers strive to keep development costs down and recoup investment on existing technologies while improving efficiency and performance on the road and in their manufacturing.
Did you know, for example, that the Jeep Grand Cherokee and Mercedes-Benz M-Class vehicles have the same chassis framework? The M-Class doesn't offer the same level of off-road ability or four-wheel drive systems available with the Jeep, but the framework remains very much the same.
THE MODULARISATION METHODOLOGY
"Modularisation enables standardisation with visible customisation," is the phrase coined by leading car brand, Volkswagen.
VW uses platform technology across several car models and argues that "the platform is an entity that has no impact on the vehicle's outer skin."
Applying this practice to the management of a CMS, manageable and clearly defined functional modules that can be developed, designed, and installed as small scale projects, which make for a more streamlined assembly process. A modular toolkit for your CMS allows standardisation, allowing consistency, yet the ability to adapt and customise for a refreshed look and feel.
A MODULAR TOOLKIT FOR YOUR CMS
Component Content Management Systems (CCMS) allow components (parts) to be built around a chassis (your CMS). This system allows the creation of agile and responsive content – all under the fuel of the marketing department.
Just like Red Bull's Soapbox challenge, websites are judged on speed, creativity and showmanship. In essence, even the least discerning website visitor expects brands to meet these criteria when they consume a brand's onsite content.
A well-engineered CMS puts marketing departments in the driving seat while a powerful system of intricate parts and components powers campaigns for delivery. The system uses the same language as the CMS itself, which means that content managers don't notice it's there. It just sits in the background, making campaign content work harder to deliver results.
Campaign marketers decide what size and shape template they want to use and which components they want to sit in it. They can create as many as they want, flexibly and at speed – without the need for a developer every step of the way.
This is exactly the approach marketing teams want to take when building their websites and campaigns – the ability to take components and functionality from a toolkit and leverage previous investments in technology and development as well as standardised approaches, while still having the flexibility to customise the customer experience and creative.
MODULAR FRAMEWORK CMS IN PRACTICE
Dept has adopted the component-based Modular Framework CMS methodology when finding solutions for our global enterprise client base. This approach supports marketing teams to take components and functionality from a toolkit and leverage previous investments in technology and development as well as standardised approaches. Importantly, this framework allows brands to maintain the flexibility to customise the customer experience and creative.
We worked with a client where historically, 80% of campaigns were 'build & burn' based. Producing up to 100 microsites/pages per year with different creative approaches, each campaign was launched in multiple and languages using various technologies, integrations and analytics. Small changes took days or weeks through third party agencies, and campaign managers had no direct control over their content. This was of working was slow, reactive, and very expensive.
Dept turned this on its head. We proposed creating a Modular Framework CMS where the marketing team could use their CMS to self-serve the creation of new campaign pages/sites with little or no input from IT or external agencies.
This framework contains a core, and mobile optimised, responsive HTML foundation with key integrations to back-end systems. Web analytics and tracking platforms are pre-configured, which is essential for reporting on ROI of individual campaigns.
We created a toolkit of over 30 reusable components which the team could place and position on pages in a drag and drop interface. We introduced functionality to upload themes for each site to customise the look, feel and animations used – making each site seem unique.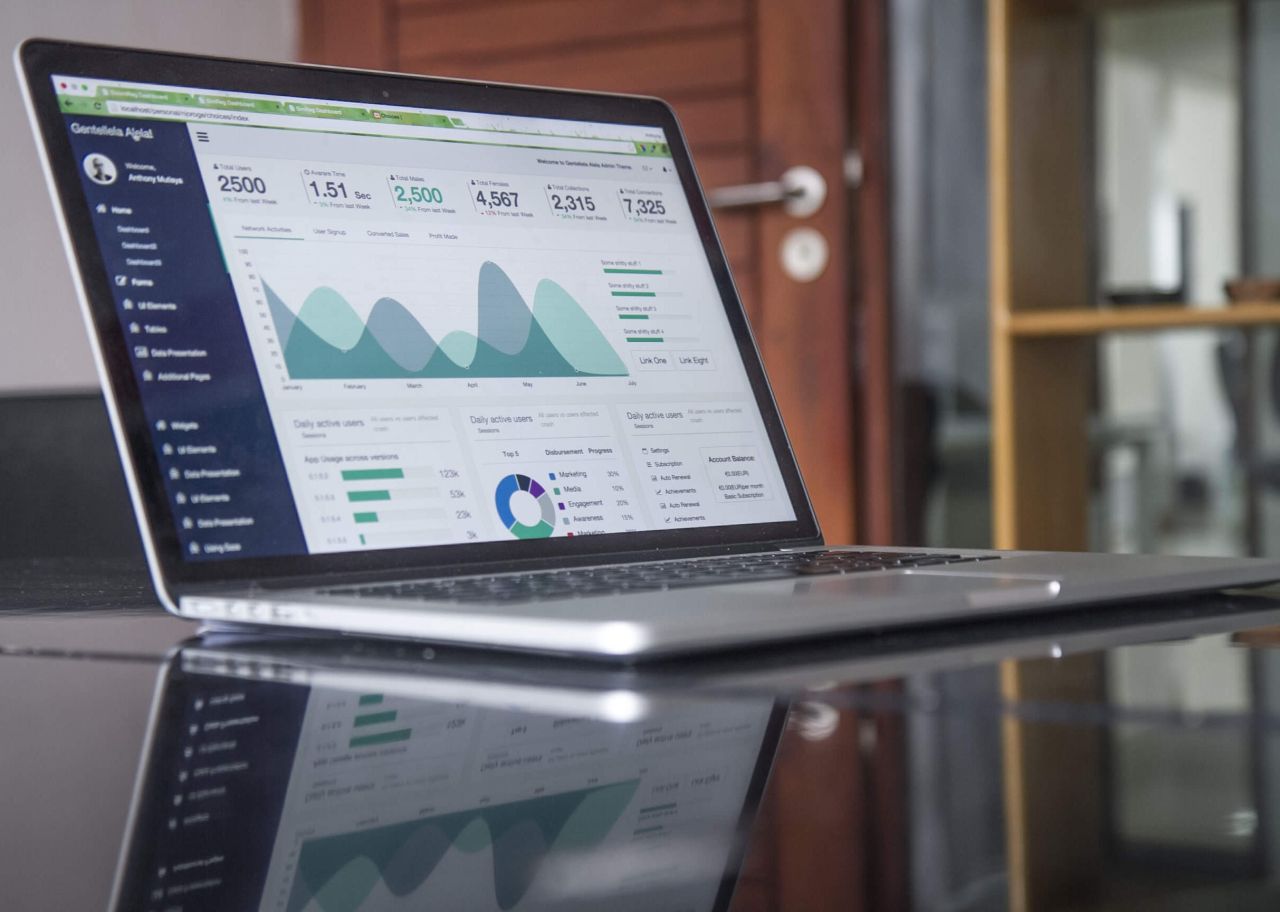 THE BENEFITS OF IMPLEMENTING A MODULAR FRAMEWORK WITH YOUR CMS
In our upcoming whitepaper 'Digital Acceleration with Modular Framework CMS', this methodology is underpinned with case studies, examples and benefits that this process offers for brands who are lacking ROI when managing multiple pages and sites with new campaigns.
Content governance
Content governance provides content creators with structure and guidelines. Digital content management governance can help determine priorities, provide specific standards, assign ownership for content and provide access control. This helps to create a consistent user experience, minimise content bloat and create internal controls.
Common governance tools that organisations use include content workflows, taxonomies and style guides, along with records management tools which include audit trails for compliance.
Types of digital content management
For just about every category of digital content, there is a corresponding tool or process for managing it.
Social media content management: Social media content management tools help to create an organised social media marketing strategy with defined goals and to analyse engagement. Some social media content management systems include Sprout Social, Google Analytics and BuzzSumo.
Web content management: Web content management is used to create, manage and display webpages. A web content management system (WCMS) is a program that provides organisations with a way to manage digital information on a website without prior knowledge of web programming and can include components for a specific industry, such as a content management application (CMA) that automates the production of HTML.
Mobile content management: Mobile content management (MCM) provides secure access to corporate data on smartphones, tablets and other devices. The main components of MCM are file storage and file sharing.
Enterprise content management: An enterprise content management (ECM) system has components that help enterprises manage data effectively. ECM components are geared to goals such as streamlining access, eliminating bottlenecks and minimising overhead, along with version control, routing, archiving, content governance and security.
Content management systems and tools
In addition to content management platforms for specific content types, there are also general content management systems (CMS) which provide automated processes for collaborative digital content management and creation.
Why is metadata important to content management?
Metadata is the context for all your data. In the case of content, this applies to anything a user or customer might interact with. For example, this could include a URL, image, video, or any component of an experience you might create. When businesses prioritise the proper application of metadata in their management process, they unlock the full value of their content. Part of this is realised by making it easier for analysts to use data from the DAM and understand content ROI. Ultimately, it's metadata that transforms a piece of content into an asset for the business.
While it's more common to hear about digital experience metadata in the context of launching a campaign, this metadata plays an equally important role from the moment a piece of content is requested, through to the creation of a digital experience. An experience involves many elements, including products, creative, marketing channels, tactics, audiences, segments, offers, etc. Many enterprises lose out on the value of these content components by failing to apply metadata consistently. For example, if the way you describe each experience is different, you can't compare them. The impact on content management includes lack of asset utilisation, confusing site navigation, and partial data for personalisation (not to mention a huge headache for analyst teams attempting to dissect and derive meaning from context-less data).
Governing your metadata
You may be thinking 'we already tag and use metadata in our content management process' or 'my organisation already has a defined taxonomy', and that would make sense. We work with a lot of organisations that have started to tap into this process.
Unfortunately, a lot of information is lost in translation when you try to manage content across a complicated enterprise without governance in place. For example, content creators (who may not even be in the same country) can tag or personalise content but may leave out data because they're siloed from content strategists, whose priority and expertise may be the brand voice. Many organisations believe that it's easy enough to standardise and run ETL processes at the end of a campaign. Still, in reality, data is lost, and time is wasted in content cycles and back-end data retrieval.
While it may seem simple to let each team provide the metadata for their content, there are a few key elements to governing your content metadata:
Centrally define a taxonomy for content (across the organisation). Introduce a standard, enforced process for tagging and creating content. Engage a solution to validate pages, marketing tags, and data readiness automatically. This step is overlooked more often, but it's a step you can't go back and solve after an experience goes live.
Manage the data formats and data flow across your marketing ecosystem from a central location
Ultimately, an enterprise content management process needs to meet the demands of the complex enterprise system (accounting for its employees, business function and tech stack). By making everyone create a taxonomy in a centralised environment, you ensure that the full scope of metadata is there and nothing is missing during the content creation process, misspelled, misunderstood by outsourced units, and ultimately unused or unfindable. Adding an additional layer of governance to your content management process will streamline content creation, facilitate seamless communication between remote teams, and allow you to get the most value out of your content.