Photographing weddings is a challenging task, and you only get one chance at it, so there is no room for mistakes. This is a special day for the couple, and your photos will be stored as memories for generations. More than perhaps any other photography genre, it is crucial to prepare and practice ahead of time – the last thing you want to do is mess it up. Especially if you are beginning to shoot weddings, it is important to research everything ahead of time and leave nothing to chance. In this article, I will give you a few crucial tips and pointers to get you started. Looking for a wedding photographer in Melbourne? Look no further. Vogue Ballroom has compiled an ultimate list of wedding photo companies to help you choose.
Meet the Couple
Before you start planning anything, the first step is to meet up with the couple and talk about their requirements for your wedding photography, including any special requests. This might sound simple, but it is one of the best ways to determine the type of images your client will like the most. No two couples will have the exact requirements!
Write a List
With help from the couple, it is helpful to write a list of the critical wedding guests to photograph, including who needs to be in the group shots. Your clients will not be impressed to receive their photos and realise their parents aren't in any of the pictures, or you left their grandparents out of the group shots.
Check Out the Locations
It would be highly recommended to check out the locations beforehand so you can choose the best spots to photograph. This also should help ease any tension before the day arrives. It is a good idea to take the couple to the locations to get their input. It would be best if you considered taking some test shots with different poses in various spots, so you know what to do for the wedding itself.
Practice Before the Event
Practising before the event is vital for a successful shoot. If you go without any experience photographing people or weddings, you are setting yourself up for failure.
But the chances are good that you've taken photos of people before, or this is not the sort of article you would be reading! So, build upon that experience by photographing your friends or family around the house. If it is one of your first times photographing a wedding, you can even take your friends to the ceremony's location to practice and gain confidence.
Prepare Ahead of Time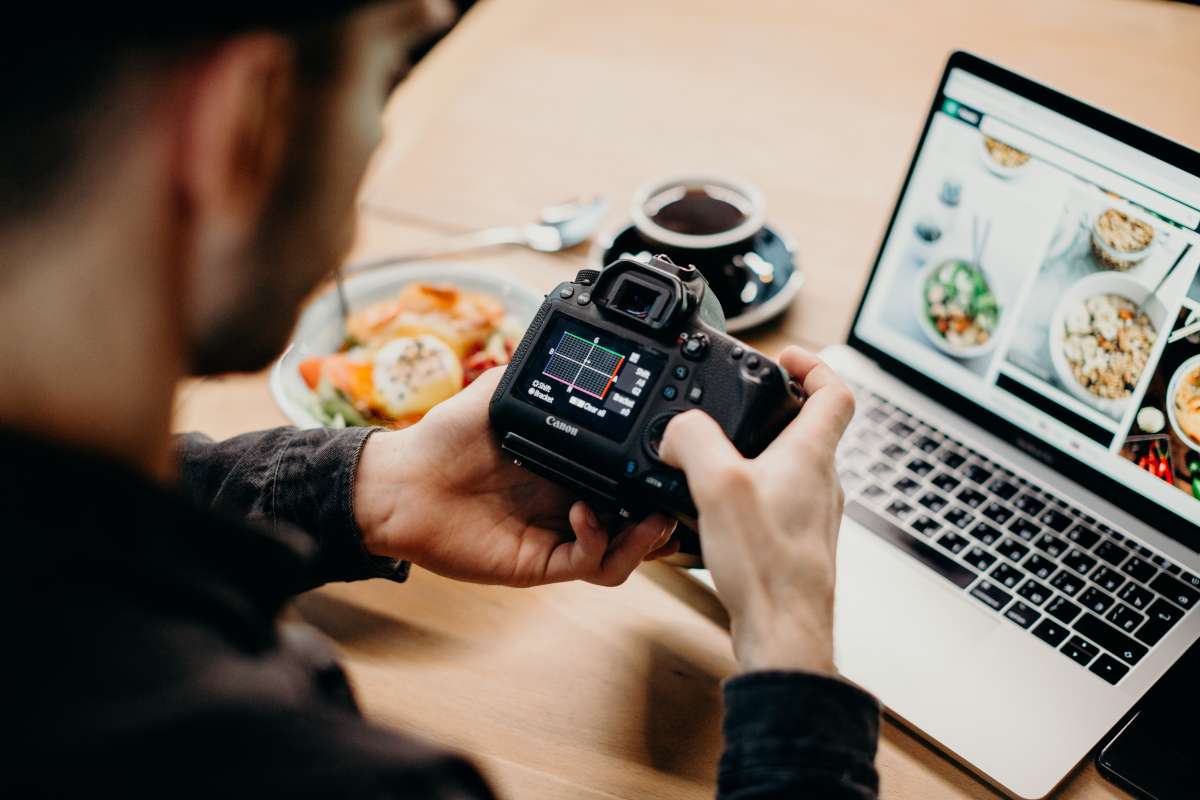 There is nothing worse than being clueless about where and when to take your important photos. So, be sure to have a schedule of the day on hand. It is essential to plan the places where you will stand while taking pictures, especially for the most critical parts of the ceremony. So, scout the building (if it is an indoor wedding) ahead of time so you know how to move between the positions you have in mind. A good time to do this is at the rehearsals. Ask the couple if you can attend it, and they'll probably be happy for you to go.
Have a Backup Plan
The weather during the wedding can ruin all your preparation if you don't have a backup plan. Every photographer dreads facing rain on the big day, but you can use this to your advantage and get some theatrical photos if you plan.
Here Are a Few Tips to Get the Most Out of Bad Weather:
Include some props. For example, you could give the couple a black or white umbrella to add some contrast.

Use the sky to your advantage. Positioning the couple in front of dark, moody clouds can give some impressive results.

Make sure the bride brings spare shoes. If the ground is muddy and soft, you don't want your bride wearing heels and sinking into the ground. So, make sure to warn them ahead of time to take a spare pair.

Look for alternative locations. If rain cancels some of your plans, you will need to find some alternative places to photograph. So, be sure to find these beforehand, and perhaps ask the venue owners if they have any excellent sheltered spots or rooms you can use.

Prepare Your Camera Gear

There are a few gear essentials you'll need, including backup camera equipment in case something breaks. The same is true of memory cards and batteries – always bring a spare. Not everyone can afford to buy all of this outright, but you may be able to borrow from a friend or rent the equipment you need for a small fee.
Here Is Some of the Essential Gear You'll Need If You Do Not Have it Already:
A good camera, preferably a DSLR or a more advanced mirrorless camera

A range of lenses appropriate for many different situations

A camera bag to keep your gear with you at all times, with easy access.

A flash with a diffuser for the ceremony and indoor shots

Memory cards with lots of storage

Spare batteries and chargers

A tripod, maybe, although you can do without it in many cases.
Make Your First Wedding Photo Shoot a Success
Being a hired wedding photographer for the first time can be a nerve-wracking experience. A couple's life-long memories will be captured forever in an album showcasing your handy work - mistakes would stand out like a sore thumb! But fear not, we've got tips to help you tackle the day and become the wedding photographer you were destined to be.
Set Expectations With the Couple
They may be family friends who know you own a DSLR, or you may be filling in for a pro who's fallen ill; either way, it's crucial that you clarify with the couple where your strengths are and that you probably won't be able to produce an album of the breadth and quality of someone who's been in the industry for decades.
Once that is clear, you'll be in a great position to meet their photographic expectation and hopefully even surprise them.
Bring Multiples of Everything.
Batteries, SD cards and even a second camera. You don't want the battery to hit 0% just before the first dance! And imagine setting up a perfect portrait of the couple only for your memory card to decide it has no available space. Bring spares, even consider a spare you (in the form of an assistant, someone to carry bags or take snaps while you focus on the bride and groom).
Fill Flash
The sun can only do so much! If the ambient light emanates from behind your subject, then a fill flash will offer you the solution to the dark silhouettes. By removing dark shadows, you reveal more detail. That might sound simple enough, but it's worth reading this guide on how to use fill flash.
Gain Second Shooting Experience
If you never have a second shot of a wedding with another photographer, you may not be ready to photograph a wedding on your own. Unlike portrait sessions, there is no room for error on a wedding day. You don't want to be learning for the first time on the job.
Find a Local Photographer for the Second Shoot to Improve Your Skill.
When reaching out to experienced photographers in your area, it's important to remember: you are taking time out of their schedule, and they do not have an obligation to help you. The best chance to score a great relationship with a photographer is to follow what they do online exceptionally closely. This will help your name to become more familiar to them.
Network With Other Photographers to Expand Your Skillset
After a few weeks or months of this encouragement, send them an introductory email.  

Share why you love what they do, who you are, and what you would like. 

Keep your email short – nobody wants to read multiple paragraphs.
In the email, offer something to them – perhaps that's your assistant or second shooting skills for free, maybe that's lunch at their favourite restaurant at a time convenient for them. Show them you've done your research, you respect your time, and you'd be fantastic to work with.
Keep at it, and eventually, you'll find you're 'in' with another photographer and gain valuable experience and, possibly, a great friendship. Some of my favourite photographers have reached out to me this way! I'm still connected to them! Check out our extensive list of Wedding Photographers in Melbourne to help capture your special moments.
Set Expectations With the Bride and Groom
Before the wedding day, sit down and exactly discuss what is involved in your photography collection. Set expectations for delivery of images (how and when) as well as image usage rights. Set expectations in advance and use contracts to capture the agreement in writing, for example: Are you allowed to use the images online? (I would recommend always having this in your contract!) Do you require a meal at the reception? Write it all down and review it with the client so there are no surprises.
Scout Locations in Advance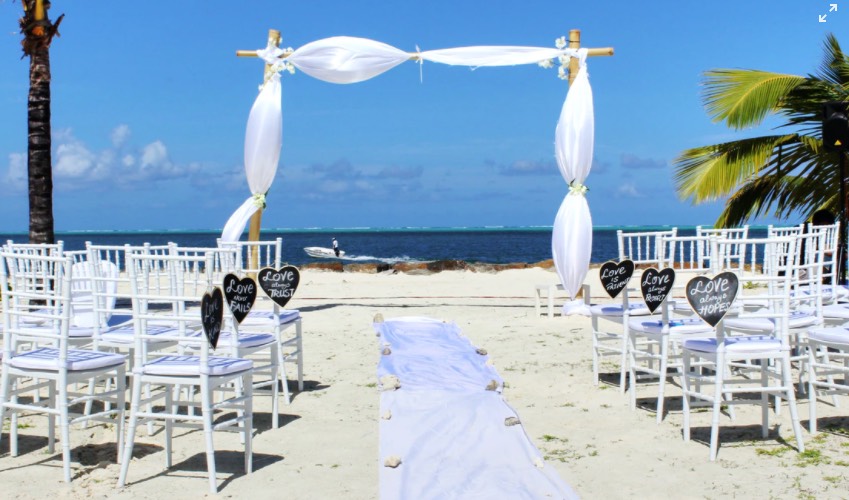 Until you gain a better understanding of the locations and venues in your local market, travel to the locations in advance. Learning to 'think on your feet requires experience, so take the pressure off of yourself. Visit locations in advance!
People have wedding receptions in all kinds of places. From churches to fields, country houses to roof-top balconies overlooking a city, you've got to know where the light is coming from, where the hazards are for your gear, and where you'll get a great shot. One tip would be to scout wedding photographers' online portfolios that feature the location you'll be shooting; you could be browsing for only a couple of minutes before having an 'aha!' moment.
Familiarise Yourself With the Location and Lighting Before the Day
Walk around the venue or location and brainstorm possible poses for a) bride and groom, b) wedding party, and c) family photos. Look for interesting backgrounds, textures and even shade. Visit the locations at the same time of day you'll be photographing portraits. This way, you'll know you're dealing with the same light you will on the day of the wedding.
Know the Day's Schedule
Every couple likes to add a little personalisation to the day and do something out of the ordinary. Whether it's the groom dancing up the aisle to music or the couple wanting their five giant pet dogs to be in the shot list, if you're aware of the plan, then you can be in the right place at the right time to anticipate where the extra effort needs to be.
Be Prepared for Rain.
It's not necessarily the end of the world if it rains, especially if you're prepared. Bring a couple of umbrellas – one for your camera and one for the bride. Imagine how much of a hero you'll be if you hand the bride a white umbrella that ends up creating an incredibly memorable shot!
Expect the Unexpected
You never know what will happen; every wedding has its unique event that sticks in everybody's memory. Be prepared to take a shot in any situation, half of your quick snaps might be blurry and unusable, but if you can get one phenomenal photograph, it could make the whole album.
Create a Shot List & Get Inspired
Shooting weddings is like any other skill. With practice, it gets easier and more natural! But as a beginner, you're going to want to write down an exact list of shots you want to capture and do your best to memorise the list. With experience, you'll know when you're ready to step away from using the list, but it's so helpful in the beginning.
It is essential to make a list ahead of time with critical events and subjects you will photograph, especially if you don't have experience shooting weddings. It is also a good idea to get the couple's input on this. A few key events that come to my mind include walking down the aisle, the kiss, exchanging rings, cutting the wedding cake, and dancing. But don't forget to shoot the small details such as flower bouquets, rings, and the wedding dress as well.
Bride's Getting Ready
dress, shoes, rings, other details

photo of bride + girls in robes

bride putting on a dress (wide and close)

putting on shoes
Groom's Getting Ready
individual detail shots

groom tying his tie

putting on shoes
Ceremony
decor (wide shot and details)

each attendant walking down the aisle

bride walking down the aisle

groom's face as she walks in

each set of parents during the vows

vows from each side (up close)

vows from straight on

ring exchange

first kiss

the signing of the legal documents

bridesmaids at the front of the church

groomsmen at the front of the church

super-wide shot of the ceremony space

reactions of guests

Recessional
Portraits
bride and groom (variety of full length and close up)

bride with bridesmaids

bride with each bridesmaid

groom with groomsmen

groom with each groomsmen

wedding party together (guys on one side, girls on other)

wedding party together (girl and guy alternating)
Reception
table décor (wide shots and up close)

couple's entrance

photo of each person who gives a speech

reactions of the bride and groom

reactions of the parents

any other guest reactions from each table

first dance
Gain inspiration from other photo blogs, Pinterest, and magazines. Take note of how couples pose or relax in movie scenes. If you have a significant other, practice poses with them in your home, see if it feels natural. If not, make adjustments. If you're artistically inclined, you can sketch poses in a notebook for visual examples.
Prepare your shot list in advance to save stress on the day of the wedding shoot.
There's no shame in jotting down a list on your phone. Don't necessarily look at your phone during portrait time, but as you're walking to a new location, you can sneak a peek.
Craft an Efficient Timeline
When a client first books their wedding day with you, ask for a rough idea of their timeline. What time are their ceremony and reception? Do they want to have a First Look before the ceremony? Do they have any idea of where they want to take wedding portraits? I would draft a sample timeline based on the details provided.
It's key to ask early in the process before they've sent out invitations or finalised too many details. Sometimes brides won't know how much time is required for images! Once those invitations are sent out, noting the ceremony at 5 pm and the reception at 6 pm, and she's against a First Look, you're in trouble.
Even if you didn't initially include an engagement session in the collection, offer a complimentary session for your clients. Your bride and groom will be thrilled at the added (and unexpected!) value, and it's also a great time to chat timeline details naturally. If the client doesn't live locally, arrange a Skype or FaceTime call to talk about more information and sort out any questions they may have. Looking for the Best Photographers in Melbourne? We have compiled an exclusive list of some of Melbourne's best photographers to capture your special day.
Some Final Tips
If you plan on shooting weddings as a career, it is an excellent idea to assist as a second photographer before jumping in solo. 
Ask the couple beforehand if they have any special requirements, like not using flash in the ceremony.

Move around to capture the wedding from different angles, but make sure not to be intrusive or get in the couple's way.

Check your photos for people blinking, and don't place anyone in a position, so they're squinting in bright sunlight.

Usually, eye contact with the camera is essential for the couple and group shots, or your subjects may look spaced out.

Take as many pictures as you can – the more you have, the greater the chance you'll have a good one, and the more photos you can choose from.