Wedding photography is a difficult job with no room for error because the event only happens once. Your photographs will serve as cherished keepsakes for the couple for years to come. Preparation and practice are more important than in any other type of photography since failure would be catastrophic. If you're just starting out as a wedding photographer, it's crucial that you prepare thoroughly and leave nothing to chance. In this piece, I'll provide you with some basic advice to help you get going.  Looking for a wedding photographer in Melbourne? Look no further. Vogue Ballroom has compiled an ultimate list of wedding photo companies to help you choose.
Get To Know The Couple
Prior to making any other preparations, you should first meet with the couple to discuss their expectations and needs in terms of your wedding photography. Despite its apparent lack of complexity, this is a powerful technique for anticipating which photographs a client will enjoy most. Requirements for a marriage are highly individual and no two partners will share the same set of needs.
Make A List
Creating a list of the most important wedding guests to shoot, including those who need to be included in group photographs, is a great idea with the support of the happy couple. Customers will be less than thrilled if they receive their photos and notice that neither their parents nor their grandparents are included in any of the group shots.
Look At The Locations
Checking out the areas ahead of time will help you pick the ideal spots for photography. The anticipation of the big day will be less stressful with this. To gain the couple's perspective, it might be beneficial to take them to the sites in question. You should practice shooting pictures in a variety of locations and with a variety of positions before the wedding day.
Practice Before The Event
The key to a smooth shoot is plenty of pre-event practice. You're setting yourself up for failure if you go into this without any background in wedding or portrait photography.
But I'm willing to bet that if you're reading this blog, you've already shot images of people before. Create new memories by taking pictures of your loved ones in familiar settings around the house. If this is one of your first weddings to photograph, you can even bring along some friends to the venue so you can get some practice done before the big day.
Plan Ahead Of Time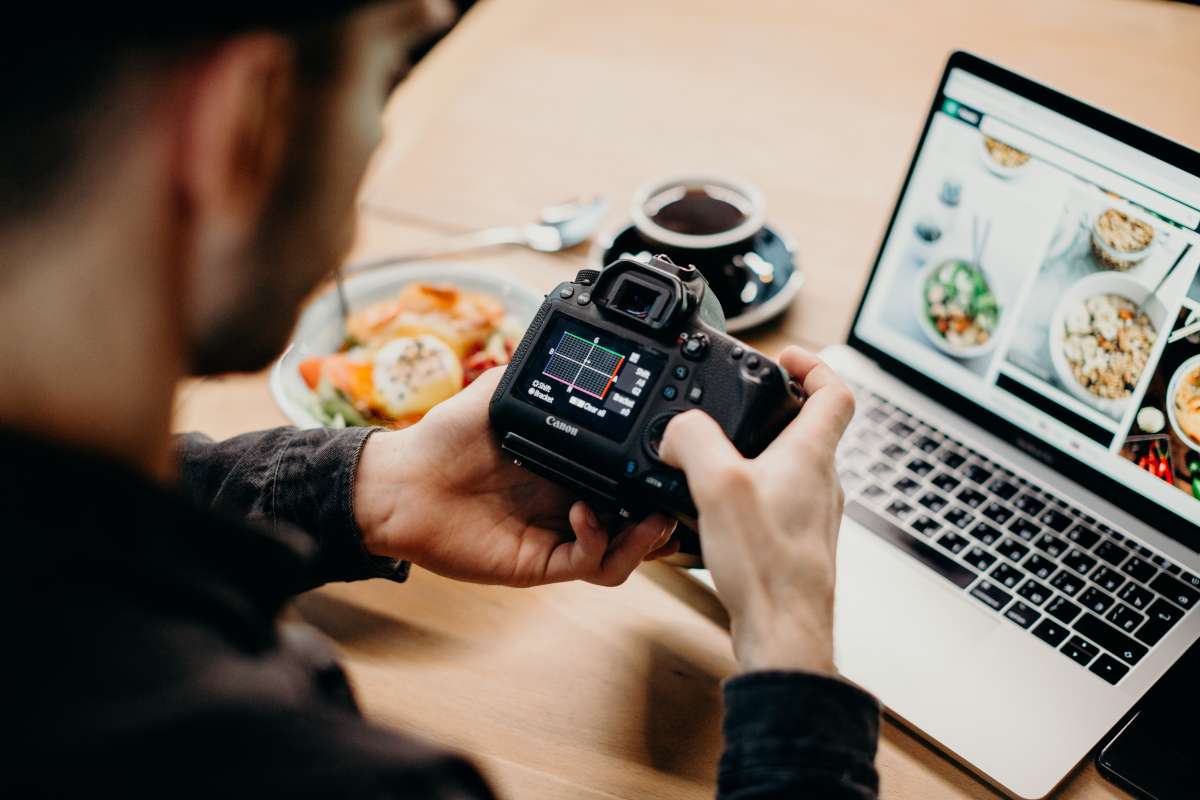 There is nothing more frustrating than trying to document a significant moment but having no idea when or where to do it. A daily schedule is essential, so make sure you have one. If you want to get good shots of the most important aspects of the ceremony, you'll want to think ahead about where you want to stand. Therefore, if the wedding will be held inside, you should investigate the venue in advance to determine the best routes for getting from one location to another. This is a fantastic task to accomplish during the dress rehearsal. You should presumably ask the couple whether you can attend, and they should say yes.
Prepare A Plan B
If you don't have a plan B in case of bad weather on the wedding day, all your hard work may be for nought. Although rain on the big day is something every photographer fears, it can actually be used to your advantage if you take the time to set up some dramatic shots in advance.
Here Are Some Tips for Making the Most of Bad Weather:
Do not forget the props! To create visual interest, you may provide the pair with a contrasting colour umbrella, such as black or white.

Make good use of the starry night sky. Photographing the pair against a backdrop of ominous clouds might produce striking effects.

The bride must remember to bring a backup pair of shoes. You don't want the bride to wear high heels and risk falling in the mud if the ground is soft. As such, you should forewarn them to bring an extra pair.

It's time to start thinking about backup plans. You'll need to come up with a backup plan for photography if you have to reschedule due to weather. Find these areas ahead of time, and if necessary, enquire with the venue owners about the availability of any particularly good shielded rooms or areas.

Get Your Camera Equipment Ready

There is some mandatory equipment, such as a spare set of cameras in case your primary set gets damaged. Bring an extra battery or memory card just in case. Even if you can't afford to buy everything completely, you might be able to borrow from a friend or rent it for a low price.
If You Don't Already Have It, This Is Some Of The Essential Equipment You Will Require:
Good camera, ideally a digital single-lens reflex or a mirrorless camera with excellent features

An assortment of glasses suited to a wide variety of uses

A camera bag allows you to keep all of your equipment together and close at hand.

For indoor photographs for the ceremony, use a flash with a diffuser.

High-capacity memory cards

Back-up power sources and adapters

Possibly a tripod, though in many instances you can get by without one.
Make Your First Wedding Photography Session a Success
When hired for the first time, taking photographs during a wedding can cause some anxiety. Your work will be on display for all time in an album that will hold a couple's most treasured memories; any flaws will stand out like a sore thumb. However, you need not worry, as we have advice to help you conquer the day and blossom into the wedding photographer you were always meant to be. Looking for the ultimate Wedding Reception Venue in Melbourne? Look no further, Vogue Ballroom is here. 
Set Expectations With The Couple
Whether the couple knows you through mutual acquaintances and you possess a DSLR or you're standing in for a professional who's fallen ill, it's important to set realistic expectations and explain to them that you won't be able to create an album on par with the expertise of someone who's been doing this for decades.
Once that's established, you'll be well-positioned to deliver photographs that not only match but also exceed their expectations.
Bring Extras Of Everything.
Extra power sources, memory cards, and a second camera can all be carried. The last thing you need is for the battery to die right before the first dance. Just picture yourself arranging the perfect shot of the newlyweds, only to have your memory card tell you it's full. Do not rely on luck; have backups ready, and maybe even a back-up for yourself (in the shape of a helper, who can carry luggage or take pictures while you concentrate on the happy couple.).
Fill Flash
There's only so much the sun can do! If the source of the ambient light is behind your subject, a fill flash can help you avoid shadows. You can see more of the underlying structure by eliminating shadows. Even though it seems obvious, you should study this flash tutorial.
Obtain Additional Shooting Experience
Do not assume you are prepared to photograph a wedding on your own if you have never had the opportunity to shoot a wedding with another photographer. A wedding day is one of life's most important and memorable occasions, but it also leaves no space for error. The workplace is not the place to acquire new skills.
Find A Local Photographer To Help You Improve Your Skills For The Second Shoot.
Always keep in mind that contacting established photographers in your region will require them to take time away from their busy schedules, and that they are under no obligation to assist you. Keep a careful eye on the photographer's internet activity for the best chance at forming a fruitful working relationship with them. Their exposure to your brand will increase as a result.
Connect With Other Photographers To Improve Your Skill Set.
After a couple of months of constant prodding, it's time to write an introductory email.

Expound on your admiration for their work, introduce yourself, and express your desires.

Don't make recipients wade through numerous paragraphs of text by sending them an email.
Send them an email offering them something, such as your services as a complimentary assistant or second shooter or a lunch reservation at their favourite restaurant. Demonstrate that you're well-prepared, value their time, and would be a pleasure to work with by answering their questions thoroughly.
Persevere, and you just could get "in" with another photographer, gaining invaluable expertise and maybe even a lifelong friend in the process. The photographers We admire the most have contacted me via this method. We haven't lost touch with them at all! Browse through our wide selection of Melbourne wedding photographers today.
Set The Bride And Groom's Expectations
Plan ahead of time to sit down and talk about the specifics of your photography package before the big day. Clarify who gets what and when in terms of image distribution and usage rights. Establish what is expected of each party and put the terms of the arrangement in writing with the use of contracts. This clause (which should be included in every contract) is essential. Is there a specific cuisine you need at the celebration? Put everything down on paper and go over it with the client so there are no misunderstandings.
Spot Possible Locations Ahead Of Time.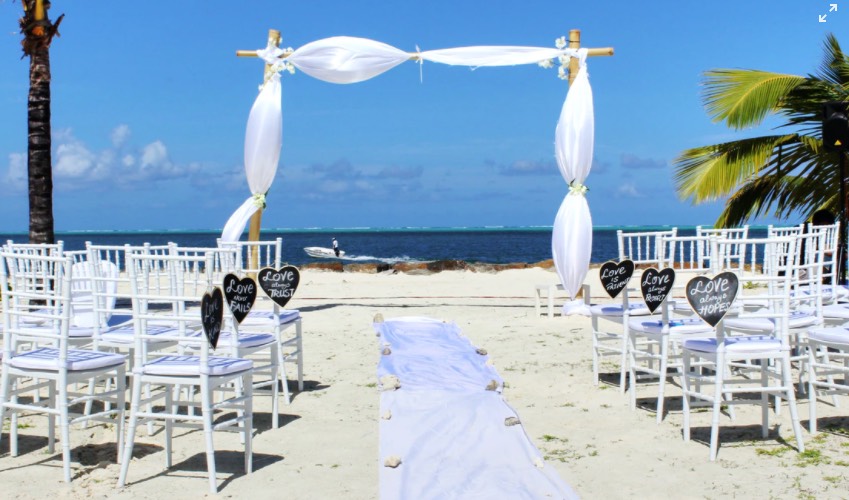 You should visit the areas ahead of time to get a feel for the places and events that will be most useful to you in your local market. Relax; learning to "think on your feet" is a skill that comes with time and practise, not a mandate. Pre-trip site inspection is a must!
Locations for wedding receptions can range widely. You need to be aware of the lighting conditions, potential risks to your equipment, and the best vantage points in any given setting, be it a church, a field, a rural home, or a city rooftop. You might get some inspiration by reading the online portfolios of wedding photographers who have previously shot in the area you want to shoot in.
Get To Know The Place And The Lighting Before The Big Day.
Explore the area and come up with ideas for photo ops with the happy couple, the bridal party, and the extended family. Attempt to capture images with unique lighting, textures, and even shadows. Pay a visit to the spots where you intend to take portraits at the same time of day. This will ensure that the lighting conditions are the same as the wedding day.
Know The Day's Schedule
Every couple wants to bring a touch of their own personality to their big day and do something that's a little out of the norm. Whether it's the grooms dance up the aisle to song or the couple wanting their five enormous pet dogs to be in the shot list, if you're aware of the plan, then you can be in the right position at the right time to anticipate where the additional effort needs to be. If you're not aware of the plan, then you can't be in the right place at the right time.
Be Ready For Rain.
If you are well-prepared, a little rain won't ruin your day. Don't forget to include an umbrella for the bride as well as one for your camera equipment. What a hero you'll be if you give the bride a white umbrella and she uses it to make a picture that everyone will remember forever!
Expect The Unexpected
You can never predict what will happen at a wedding, but there always seems to be one unforgettable moment. Have your camera ready at all times; half of your hasty shots may turn out blurry and useless, but a single spectacular shot could save the entire album.
Make A Shot List And Get Inspired
Wedding photography is just another skill to be honed. It becomes more second nature the more you do it. If you're just starting out, though, it's a good idea to make a detailed list of the photographs you hope to take and try to commit it to memory. The list is really useful at the start, but as you gain experience, you will be able to tell when it is time to stop using it. Check out Vogue Ballroom Wedding Venue for your ultimate wedding reception.
If you don't have much experience shooting weddings, it's especially important to plan ahead by making a list of the most important events and themes you'll film. Asking the pair for their thoughts is also recommended. The processional, the kiss, the exchange of rings, the cutting of the cake, and the reception dance are just a few of the highlights that come to mind when We think of a wedding. Don't just focus on the big picture; capture the bridesmaids' dresses, the rings, and the flower arrangements as well.
Bride's Getting Ready
Dress, shoes, rings, and other minor details

bride and bridesmaids in robes

bride putting on a gown (wide and close)

putting shoes on
Groom's Getting Ready
individual close-ups

groom fixing his tie 

putting on shoes
Ceremony
decor (wide shot and details)

each attendant walking down the aisle

bride walking down the aisle 

vows from each side (up close)

ring exchange 

super-wide shot of the ceremony space

groom's face as she walks in

each set of parents during the vows

vows from straight on

first kiss

the signing of the legal documents

bridesmaids at the front of the church

groomsmen at the front of the church

reactions of guests

Recessional
Portraits
wedding couple (variety of full length and close up)

bride and bridesmaids bride and bridesmaids groom and groomsmen

wedding party of the groom and each groomsman (guys on one side, girls on other)

wedding celebrations (girl and guy alternating)
Reception
table décor (wide shots and up close) 

any other guest reactions from each table

couple's entrance 

reactions of the bride and groom 

reactions of the parents

first dance 

photo of each person who gives a speech
Discover new ideas by perusing photography blogs, Pinterest boards, and print publications. Consider the ways in which a pair sits back and relaxes on screen. Try these yoga positions with your partner at home to see if you feel comfortable doing them together. Alter your approach if necessary. Sketch some poses in a notebook if you're the creative type and need some visual inspiration.
You may avoid last-minute craziness on the wedding day by creating a shot list in advance.
Don't feel bad about making a list on your phone. You shouldn't check your phone while the photographer is taking your portrait, but it's okay to do so while you're walking to a new location.
Create An Efficient Timeline
When a customer books your services for their wedding day, it's important to get a sense of how they envision the day going. When is the wedding and the reception? Is a First Look something they'd like to do before the wedding? Where do they hope to shoot their wedding pictures? With the information provided, We could create a rough timeline.
You should enquire early on, before invites have been sent out or too many plans have been finalised. Many times, the bride has no idea how long photography takes. You're in deep trouble if she's against a First Look after you've already sent out invitations advertising your wedding's ceremony time of 5 p.m. and reception time of 6 p.m.
Provide an engagement session for free, even if it wasn't originally part of the collection. Your new spouse will appreciate the unexpected bonus, and you can casually discuss the timing with them. Contact the client via video chat software like Skype or FaceTime if they are located outside of your immediate area so you can answer their queries and provide them with more details. In need of Melbourne's top photographers? For your wedding, we have produced a list of only the most highly regarded photographers in Melbourne.
Conclusion
Taking photos at a wedding is a stressful profession with little tolerance for error. The best way to ensure a successful shoot is to put in lots of time practising before the big day. To help you select the finest photographer for your wedding, Vogue Ballroom has produced a comprehensive list of wedding picture businesses. Time and place are crucial elements in photography, so plan out each day in advance. If the ceremony and reception will be conducted indoors, you should plan the most efficient paths for guests to follow.
If you plan ahead and put up some dramatic pictures, bad weather might actually work to your benefit. One such piece of required gear is a backup camera set in case your primary cameras are damaged. If you don't have enough money to buy everything, consider asking a friend for a loan or looking into inexpensive rentals instead. For safety's sake, you should bring along a spare battery or memory card. Find a professional photographer in your area who can advise you on how to hone your craft for the next attempt.
Keep reading to learn how to get a free second shooter or helper from some of Melbourne's best wedding photographers. Photographers at weddings must be aware of the available light, any threats to their gear, and the greatest view points. Use contracts to lay out the responsibilities of each side and commit the agreement to paper. Take pictures in which the subject is illuminated in a novel way, or in which there is a striking texture or shadow. Photographing a wedding is just another craft that needs to be perfected. Lack of prior experience underscores the significance of careful preparation. Create a comprehensive list of potential photo subjects and try to memorise it.
Content Summary
Because of the dire consequences of an unsuccessful shoot, preparation and practise are more crucial than in any other branch of photography.

Starting out as a wedding photographer requires meticulous planning and zero room for error.

In this essay, we'll provide you some pointers to get you started.

Meet the Newlyweds and Get to Know Them Before doing anything else, you should sit down with the couple and talk about what they want and need from you as their wedding photographer.

To find the best locations for your photographs, you should scout them out in advance.

Prior to the wedding, it's a good idea to get some practise taking photos from a range of angles and in different settings.

The best way to ensure a successful shoot is to put in lots of time practising before the big day.

Take images of your family and friends in everyday settings around the house to create new memories.

If this is your first wedding photography gig, you can even invite some friends to the location to help you get some practise in before the big day.

Location is key if you want to capture the ceremony's high points in sharp focus.

All of your preparations may be in vain if you don't have a backup strategy in case of inclement weather on the big day.

Every photographer dreads it raining on the big day, but if you plan ahead, you can use the wet conditions to your advantage.

The bride should definitely bring an extra pair of footwear just in case.

We need to immediately begin formulating contingency strategies.

If you need to reschedule your photographic session because of inclement weather, you'll need a backup plan.

Locate these spots in advance, and if necessary, ask the venue owners if they have any appropriate protected rooms or spaces available.

One such piece of required gear is a backup camera set in case your primary cameras are damaged.

For safety's sake, you should bring along a spare battery or memory card.

Please utilise a flash with a diffuser if you plan on taking any pictures during the ceremony inside.

How to Ace Your Very First Wedding Photoshoot

Taking images at a wedding for the first time might be nerve-wracking for a newly hired photographer.

Don't fret, though; we've got some tips that will help you survive the big day and develop into the brilliant wedding photographer you were always meant to be.

Tell the couple what you expect from them.

It is important to set reasonable expectations and explain to the couple that you will not be able to create an album on par with the expertise of someone who has been doing this for decades, whether you know the couple through common acquaintances and own a DSLR or you are filling in for a professional who has fallen ill.

Pack in plenty of safety nets.

A fill flash can be used to eliminate shadows when the light source is located behind the subject.

Earn More Time Behind the Gun

If you have never worked a wedding alongside another photographer, you should not think you are ready to capture a wedding on your own.

Learning new skills in the workplace is not a good idea.

For the next shoot, consult a local photographer for advice on how to improve your technique.

If you want to have a successful working relationship with the photographer, it is in your best interest to monitor their online activities.

Make contact with other photographers so you can hone your craft together.

After two months of persistent nudging, it's finally time to send that first email.

Share your deep appreciation for their efforts, identify yourself, and tell them what you want from them.

If you're going to email someone, don't make them slog through a novel.

Send them an email where you make an offer to help them out in some way, whether it's free help as an assistant or second shooter or a lunch reservation at their favourite restaurant.

Answering their questions thoroughly will show your preparedness, appreciation for their time, and promise to be a pleasure to deal with.

Check out the many options we have for wedding photography in Melbourne right now.

Schedule a meeting with your photographer well in advance of the big day to go through the finer points of your photography package.

Checking through the online portfolios of wedding photographers who have worked in the location(s) you're considering can give you ideas.

Prepare for the Big Day by Familiarizing Yourself with the Location and Lighting.

You should look around the neighbourhood for potential photo locations for the newlyweds, their bridal party, and their families.

Visit the locations at the same time of day you plan on taking portraits there.

By doing so, the illumination will be just how it will be on the big day.

A little rain won't dampen your spirits if you pack appropriately.

Make sure you have an umbrella for the bride and another for your camera gear in case it rains on the big day.

Prepare a list of potential outcomes and draw motivation from it.

Photographing a wedding is just another craft that needs to be perfected.

Making a list of the photos you want to take and trying to memorise it is a fantastic idea if you're just starting out.

If you're looking for the best wedding reception venue, go no farther than Vogue Ballroom.

If you don't have a lot of practise filming weddings, you should prioritise what you want to capture by making a list.

Take pictures of the little details as well, including the bridesmaids' attire, the groomsmen's rings, and the floral arrangements.

Making a shot list before the wedding will help you be calm and collected on the big day.

Don't feel guilty about using your phone as a list.

Construct a Reliable Timeline

When a couple books your services for their wedding day, you should ask them about their ideal timeline and other details.

We were able to piece together a rough schedule using the data provided.

You're in big danger if you send out wedding invites announcing a 5 p.m. ceremony and 6 p.m. reception and then she says she doesn't want a First Look.

If an engagement session wasn't already included in the package, throw one in for free.
FAQs About Wedding Photographers
The wedding photography checklist that we have here is a good place to begin. But, first, novice photographers must dispel the notion that they are limited to taking only traditional wedding images. In that case, the instrument can become suffocating.
The time of day a wedding is photographed must be planned around the available light. It's also important to have a plan B if the weather worsens. If you're interested in outdoor wedding photography, read our article. This isn't a niche that just wedding photographers need to explore.
Beginning a career as an amateur wedding photographer can be very intimidating, much like beginning any other kind of freelance photography. The photographer's responsibility is to ensure that all the significant moments of the big day are recorded in the photographs. But photographing weddings doesn't have to be such a difficult experience.
45-60 minutes is the sweet spot. When it's either early in the day or late in the day is perfect. Ideal Venue Lobby, Garden, Beach, Park, Off-Site Location suggestions for the wedding party photo session: 45 minutes to an hour. This is when we obtain a wide range of images from which to choose.
It would be best if you collaborated with your wedding planner to develop a detailed written itinerary for your wedding day, which should include a timeline for the wedding photography. In addition, include a "buffer" of five minutes in your schedule at various points throughout the day to make up for any unexpected delays. Finally, don't forget to account for travel time if you need to go from one place to another.