When Instagram first began in 2010, smartphone cameras were still lacking in features and quality. Instagram photos were taken with the in-app camera, and on today's screens, those old posts look blurry and pixelated. Now, the feed is a mix of smartphone photos and professionally processed photos. The smartphone camera is good enough now that it's possible to use it on the fly, and some won't even know the difference. If you're looking to improve your photography skills for your brand so you can take great Instagram photos no matter what resources you have on hand, then this article is for you. Small businesses are not always able to hire a professional photographer, so the next best thing is to understand some basic photography principles and learn what actually drives engagement on Instagram.
Talk less, shoot more. This could really be the slogan of Instagram. The dominating social media channel did everything it takes to put images (and videos) at the forefront, with great success. Besides that, the platform is super easy to use, requires very little knowledge in tech and doesn't ask you to be a natural-born writer. Last but not least, Instagram now has over one billion monthly active users, eager to consume beautiful photos – and possibly yours! In a nutshell: Instagram is a paradise for photographers. It also just so happens to be the perfect complement for your online portfolio. 
On Instagram, the more often you publish, the more you can raise your brand awareness. Yes, you're not only an artist but a brand too. The channel is swarming with thousands of curators, agencies and potential clients looking for fresh talent like yours. Moreover, having an Instagram photography account will help you build an enthusiastic community that will hopefully associate with your imagery. This platform allows for one-on-one engagement that can bring you valuable feedback on your work and endless inspiration. Check out our extensive list of Wedding Photographers in Melbourne to help capture your special moments.
So what's the catch? The competition is harsh between Instagram photographers. Everyone is fighting hard to claim their daily portion of little hearts, comments and new followers. That's why we've come up with 10 crucial tips that'll help put the spotlight on your Instagram photography account.
10 Instagram Tips for Photographers
Instagram is one of the best social networks for photographers because it's visual, and you've already got the skill and know-how to take wonderful photos. If you want to use it to promote your photography business – regardless of which niche you serve – follow these 10 tips.
Use a Real Camera.
You'll be able to get better quality images this way, and then you can edit them according to your preference and needs, then save that version for upload to Instagram. Business profiles can add new
Experiment With Various Editing Techniques.
Try different editing techniques with your original photo to see what you like best. You can even post multiple versions of the photo and ask your audience to tell you which one they like best so you know what to use again in the future.
In addition to experimenting with your editing techniques, you can use a variety of different Instagram filters to change the appearance of your photo.
Tell your followers something about each one of the photos. Describe the shoot and what led you to take the photos. Share details of the venue, the couple/family in the photo, etc. Use hashtags where appropriate – more on that later.
Don't Treat Instagram as Your Portfolio.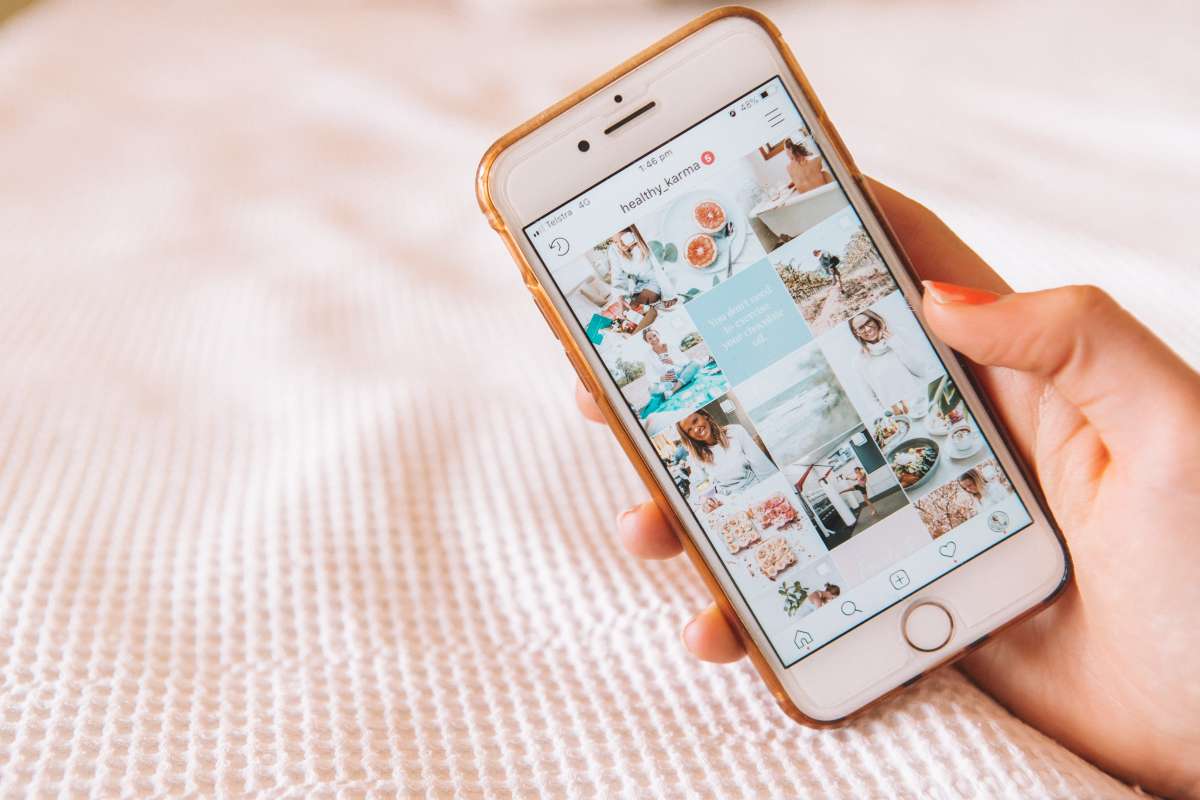 It's not where you should post all your photos – you should use it as a platform to drive traffic back to your website. Instead, use it to show your latest work or as a daily journal. You can add it quickly to your Instagram while you work on uploading the entire project to your portfolio.
Use it to post images you wouldn't normally put in your portfolio, such as a single photo, rather than a series of work. Use Instagram as a business card, and give people your Instagram handle if you ever find yourself out and about without cards or without cards while you wait on another round to be delivered.
Whatever you do, avoid hashtag mistakes, such as using banned hashtags or using ones that aren't relevant to your brand or niche. Depending on what kind of photos you take, there are specific hashtags you should consider using to help people find your work.
For instance, wedding photographers can use: #weddingphotography #weddingphotographer #weddingphoto #weddingday #weddingmoments #weddingceremony #weddingstyle #weddingfashion #bridalfashion #weddinginspirations #weddingdetails #weddingideas #weddinginspo #weddingrings
#weddingblog #weddingblogger #weddingplanning #loveauthentic #junebugweddings
#destinationweddingphotographer (if of course, you shoot destination weddings!) #bridalphotographer
#couplesphotography #engagementphotos #engagmentphotography #engagementsession #bridebook
Landscape shots can use: #landscapephotography #landscapelover #landscape_captures #landscapes #landscape_photography #pixel_ig #landscape_hunter #landscape_lovers #landscapecaptures
#landscapestyles_gf #landscape_specialist #landscapeporn #getlost #landscapephotomag #ig_landscape #trapping_tones #ig_masterpiece #ig_podium #splendid_earth #gramslayers #agameoftones #optoutside #discoverearth #exploretheglobe #nakedplanet #places_wow #earthfocus #ourplanetdaily #earthofficial #natgeo #nationalgeographic #awesome_earthpix
Portraits can use: #portraits #portrait #portraits_ig #pixel_ig #portraiture #expofilm3k #portrait_perfection
#portraitstyles_gf #snowisblack #portraits_universe #featurepalette #bleachmyfilm #portraitmood #featurepalette #rsa_portraits #makeportraits #profile_vision #top_portraits #life_portraits #postthepeople #quietthechaos #2instagood #way2ill #justgoshoot #artofvisuals #l0tsabraids #ftwotw #igPodium_portraits #ftmedd
There are even hashtags specifically for black and white photos and general photography, too. No matter what you're photographing, there are hashtags you can use to target the right kind of followers – all just a quick search away.
Show Behind the Scenes.
Beyond showing your killer photos – give your followers a glimpse into the life of a photographer. Have someone take photos of you while you're working on a shoot, so you can show people what goes into planning the photos you take.
Share screenshots of your editing process that you can use as a sneak peek before uploading a full project to your portfolio. Encourage people to visit your portfolio to see the rest of the shoot.
Test Your Post Timing.
Posting content at various times of day will affect how your audience sees and responds to it. You want to post your content at a time when most of your audience is online to engage with it, so the Instagram algorithm picks it up as popular.
This way, it will have a better shot at landing on the explore tab, where you can get a bunch of new followers. Once you know the time that works best for your audience, schedule all future posts around that time.
Engage With Your Followers.
Take the time to respond to their comments when they say something in one of your photos. Check out some of your followers' profiles and like their photos and leave comments.
When they see you as an active participant in the community, they will be more likely to continue engaging with you and even recommend your account to their friends and followers.
Follow the Kiss Principle.
KISS stands for "Keep it simple, sweetie." That's exactly what you want to do with Instagram. Don't post long descriptions on all your images because people won't read them. Use Instagram automation to help foster account growth while you're working on your photoshoots.
It'll help you get more followers, while also giving you a way to schedule your posts so you can keep content fresh even when you're so busy with shoots and editing photos you come home and collapse into bed.
Don't Forget to Have Fun.
Instagram is a social network, so you should be social with it. Have fun with your followers and the shots you post. If it's all work and no play, you likely won't see the return on investment you're hoping for.
Treat Instagram as a community where you can meet new friends and promote your work. You'll get real feedback that you can use to make yourself a better photographer, and you may even find that you land
a few new gigs, too.
Do's And Don'ts Of Photography
So, you've just invested in a new camera, but all of those settings and icons can be overwhelming! No need to fret! Know that this hobby can really be rewarding, as long as you're willing to explore it. Listed below are some of the do's and don'ts to get you started. Read on to find out.
Do's Of Photography
Focus on the Eyes
If you're familiar with the phrase, "the eyes are the windows into the soul," then you ought to know that this phrase plays a vital role in photography as well. In order to lock in the viewers' interest, it's important to keep them in focus. Why? Failure to do so could cause the final output to look like a mistake.
Additional tip: Filling the flash, together with a diffuser, are some of the great ways to make the eyes brighter.
Experimentation Is the Key
When it comes to photography, there are a plethora of things that you can experiment with. That being said, this is considered to be the biggest tip. You can try playing with the settings, editing, style, accessories, cameras, and the like. Don't be afraid to try new things, and know that messing up during the process is normal. Who knows, you might even end up with a remarkable piece of art after.
Shoot Various Poses
For this, different shots should be included, such as shots of the head and shoulders, full-length, waist-level shots, and so on. The subject could strike a pose where he's looking over the shoulder, torso, or head at a 45-degree angle to the camera.
If it's needed, don't be afraid to take more pictures. Also, one benefit of this approach is the fact that even those who feel conscious in front of the camera, will eventually feel at ease, as he starts to loosen up during shooting. This will make the pose more natural.
Also, as a photographer, you should tell the subject that you're going to take a lot of photos and make sure he agrees first.
Props Can Be Used to Tell Something About the Subject
When shooting in a studio against a plain background, it's always ideal to ask the subject to bring something that they find important – this should be included in the image. For instance, an accountant can bring a calculator or even a tax form!
Accessorise
As a photographer, you're allowed to buy things needed for your camera. For instance, you're going to need a lens cleaning kit in order to get rid of those pesky dust on the lens. Likewise, you can try a crafty strap if you're not comfortable with advertising your camera brand.
You can also consider buying a bag that matches your style. Get some filters, new lenses, a flash, and perhaps, a lighting equipment. It's all up to you on how you're going to experiment.
Don't be afraid to post the photos online and let the whole world see them. There's a lot of photography enthusiasts out there who will be interested in seeing what you do with the use of your DSLR. So, what are you waiting for? Share this with your family and friends, or find a group of local artists who love doing the same thing! Get as much exposure as possible – this way you will learn much faster.
Consider Meeting Other Photographers
If you want to learn new tricks and techniques, then you should meet other photographers whenever you can. For this, you can consider joining groups, taking a class hosted by a licensed photographer, or simply attend an Instagram or Facebook Meet-Up. You're free to ask several questions, and more often than not, dedicated photographers will be more than glad to teach you the skills you need to know! Looking for the best Wedding Photographer in Melbourne? Check out our ultimate list here.
Don'ts of Photography
Don't Touch the Lens!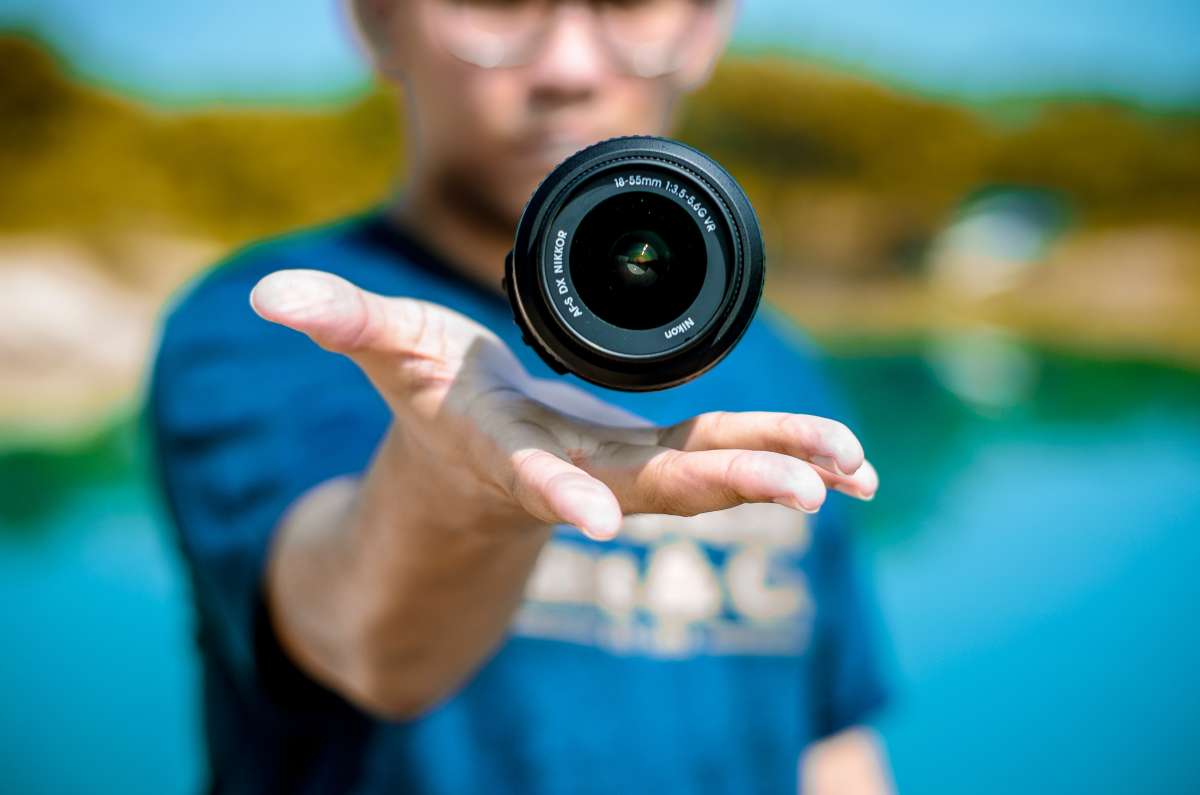 Are your photos turning blurry? If so, try taking a look at the lens. If you'll see a fingerprint or two, then that's the reason why your photos are turning out blurry!
It's always ideal to clean the lens before each use, and a lens cleaning kit is a good investment for this. Keep in mind, lenses are very delicate, and the replacement will never be cheap. Thus, always take precautionary measures and just treat your camera with care in order to avoid those worries of replacing it.
Never Take a Close up With Wide-Angle Lens
If you're a beginner, you should know that it's never advisable to take a close up photo using wide-angle lenses. For one, the closer you get to the subject, the greater linear distortion there will be, especially if you're using a wide-angle lens.
In simpler terms, noses and/or foreheads will appear to be bigger in size as compared to the rest of the face. Likewise, there's also the tendency that the head will also become overly large as compared to the body.
This is completely fine if you're trying to capture a funny face or a certain effect, but this angle will never be flattering.
Never Forget the Essentials
Always be prepared, and know that your shooting conditions will always be unpredictable. Thus, make it a point to bring spare batteries, flash, extra memory cards, filters, etc.
Never Touch Your Model!
Obviously, this will definitely creep them out or something worse. It doesn't matter if your intention is to just show them how to pose; as a rule of thumb, you're never allowed to touch your subject. Instead, you can just demonstrate the pose yourself, give instructions, or even point with your hands.
Don't Shoot in Auto
We know it's hard to break away from those automatic settings. However, the more you explore, the better photographer you'll become. Sure, these settings make everything simple and easy, but you should also keep in mind that you've already spent a good amount to create great photographs. So, why not learn how to get the most of what you have invested.
Don't Be Afraid to Edit
Never be afraid to edit your photographs. Know that you can always click 'undo,' and everything will turn back to normal. Also, there are some programs that will even allow you to be as detailed as possible. That means, if you didn't get the image you wanted, you could always tweak it a little.
Stay Away from Harsh Lighting.
Last but definitely not least, pay attention to harsh lighting. This will just result in deep shadows – either blow out details, or it'll just emphasise the unflattering features of your subject. Looking for a wedding photographer in Melbourne? Look no further. Vogue Ballroom has compiled an ultimate list of wedding photo companies to help you choose.