In the photo world, a "test" is a shoot set up for the sake of portfolio building, experimentation, fun, or all of the above. 
It's not a paid shoot, but these suckers pay off big time. A test shoot is when you book a model (we'll talk about how) shoot a concept you put together. 
Testing is a term used in the commercial/editorial/lifestyle industry that refers to an unpaid shoot where a photographer books a model to build each other's portfolios.
There are so many different definitions of a 'Test Shoot'; no wonder it gets confusing!
Also known as TFP (Time for Prints) or, the old school, TFCD (Time for CD), the definition of a test shoot is a collaboration between a photographer and a model testing out a concept or idea to produce images to use in their portfolios.
A larger-scale test shoot includes those above, plus a makeup artist, hairstylist, fashion stylist, videographer and even a nail artist.
Is it a Job?
Traditionally, no money changes hands, apart from travel costs; instead, people receive a copy of the images to add to their portfolio for their time. In some cases, people will offer a fee to more experienced creatives: a new photographer might pay for the services of an agency model for the day to guarantee she shows up and has experience.
Testing (test shooting) is essential when you're starting your freelance career. Not only does it allow you to expand your portfolio and try out different styles, but it is also a great way to network and expand your contact list.
When starting your career, you don't necessarily know the right people or have the standard of portfolio needed to land big jobs, so testing is a way of refining your skills to be ready.
It's the perfect opportunity to make life-long connections. It is a way of practising for the real thing and getting you prepared and confident to take on paid jobs. 
Test shoots are not jobs, nor are they unpaid work. Test Shoots are a great way to develop your skill, gain experience, and add a professional career to your portfolio without giving up your services to a company for free. 
You might end up with some great shots from your tests, but other times you might end up with rubbish that you definitely won't be able to add to your portfolio, but that is the charm of it, you learn from your experiences, and in the end, your career will benefit from it. It is much better to make inevitable mistakes during a test shoot than a real job.
Like an athlete would go to the gym, creatives need to test shoot to practice and keep their skills up-to-date. New products and styles are constantly hitting the market, and if you haven't tried out a new product or piece of kit, you don't want to risk using it on a real job if you don't know what to expect or how it will turn out. 
Test shoots are a handy way to work out timing too. If you're a hairstylist and are interested in taking a bridal job, you want to be sure that you can complete a look in a certain period. If you're a photographer, you want to be confident that you can provide the client with a specific type of image. What is a test shoot? It's a way to hone your skills.  
You might want to try out some things that you know you won't get paid for, but it's good to have it in your portfolio to show you can do it, and that is what a test shoot is perfect for. 
Why Test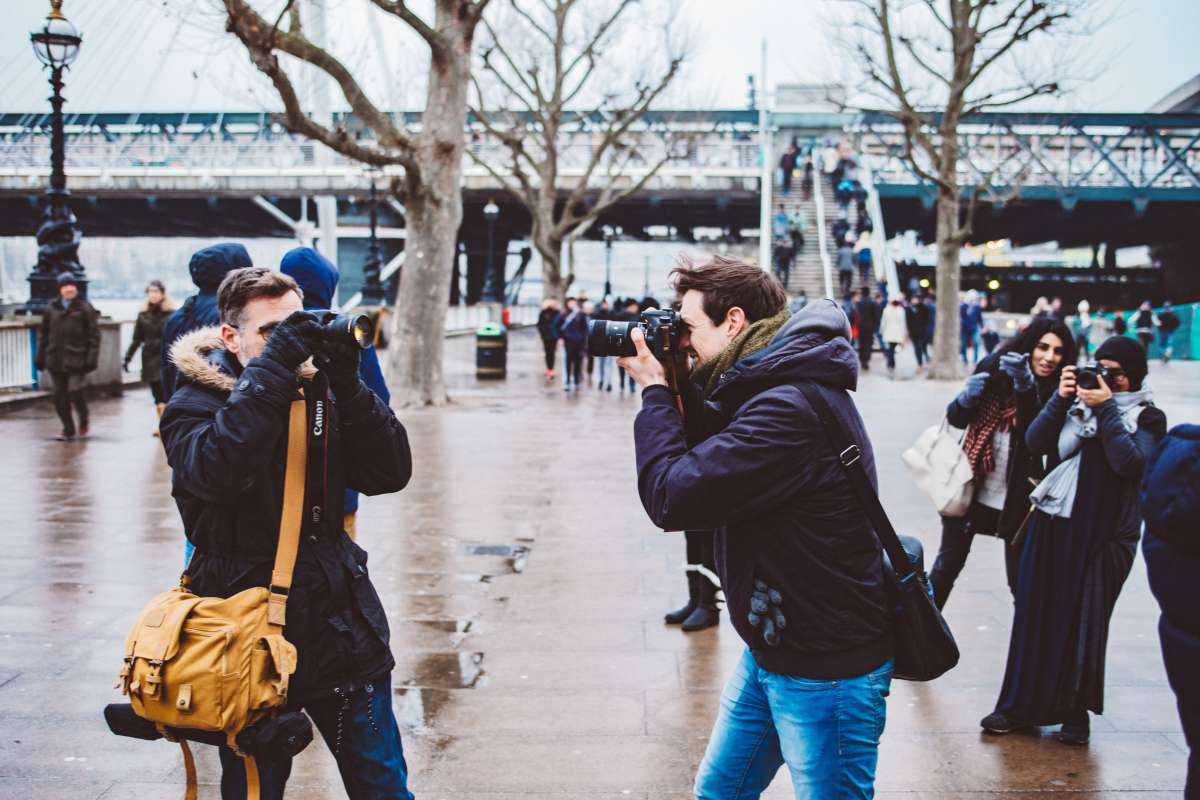 Whether you're looking to build your portfolio, stay creative when work is slow, or experiment with new techniques, tests are the way to do it.
Portfolio Building
Looking to big land jobs but don't have much work to show? It's the whole – you need the experience to get the job, and you need the position to gain experience – paradox. This is where these unpaid shoots come in. Since a test is a due shoot, you don't necessarily need the expertise that a paying client might be hoping for, but it will give you the expertise that a paying client might be looking for. That's a freaking huge win-win in my book. In almost every instance, you have complete creative control over your test shoots, which means that you can build a portfolio full of the type of work you want to be booking more.
Staying Creative
Let's be real here for a second. Just forget about money. If money wasn't a thing, would this be the career path you chose? If so, congratulations! You picked the right job. Perhaps it's pretty safe to say that almost every one of you reading this is a photographer because you love to create. It's massively important for you to take time to make outside of paid work. Sometimes, that means taking advantage of the times when nobody wants to book you, and other times it means that to block out time in your schedule to turn down paid work for the sake of having the free time to create on your own. If you're in this job to create awesome things, put in the effort to make that happen. Paid or not.
Experimenting
Experimentation fosters progression. That doesn't mean that every experiment will be a success, but it does mean that if a particular experiment didn't work (that's okay), now you're able to figure out why and move on to the next one. It's how we learn, and it's how we push our work forward.
During paid shoots, I often step out of my ordinary with a thought like, "Let's try something weird!" but the meat I deliver is in my current style. The client is expecting, and what they hired me for, so I'll provide that, with some bit of experiments tossed in. Since tests are unpaid, I don't have that limitation. I have the free range to try new techniques and to play with any idea that inspires me. When I find something I love through one of those experiments, I begin to work it into my portfolio, so it becomes part of the style that future clients hire me for. Hence, progression.
How to Set up a Test Shoot
Test Shoots are going to be the lifeblood of your portfolio. A test shoot is simply industry speak for a shoot where a team comes together to produce work for everyone's portfolio. Simply put, many creatives come together, make beautiful images, everyone (most of the time) works for free, and get to use the photos to build their portfolio.
That's why these shoots are the lifeblood of your portfolio. Without test shoots, you'll never have any work in your portfolio, which is truly your vision. So how do you go about planning a fantastic test shoot? Let's break it down. 
Come up With an Idea
Before you can do anything, you need to have an idea for your test shoot. You might have a bank of ideas that you've wanted to create for a while. Maybe you keep them written down in a notebook or somewhere like Trello. Take a look at your ideas list and choose one to focus on. 
Create a Moodboard
Once you've decided on your idea, time to gather a mood board together, do this on Pinterest, but you can do it any way you like: in a Word Doc, on Photoshop, or even physically if that works for you. I'd recommend keeping it digitally if you can because you'll want to share it with people soon. 
Spend some time on this step. Don't rush it. Ensure you've got visual prompts covered for styling, lighting, makeup, hair, locations, and posts. 
Find a Team
This can be where some people get discouraged, but you don't need to! I encourage you to push through any fear and resistance. You can find team members very quickly these days. There are all sorts of Facebook groups that are full of fashion professionals looking to collaborate. 
You can also browse Instagram hashtags for makeup artists, hairdressers, stylists, set designers, or whatever it is you're looking for.
A good tip is also to look at the team members featured in magazines. See if there is anyone on these images that is in your area, and message them. 
I'd also recommend browsing agencies of makeup artists, hair stylists and clothing stylists and getting in touch with the bookers. Sometimes these artists have time to test or have up and coming creatives on their books who need more work. It's always worth asking. 
There is no quick way to find a team, but once you've found a good one, it can be the start of something unique.  
Discuss With the Team
Once you've got your team, it's time to plan. Chat to them about your idea. Tell them what you've got in mind and make your vision very clear. They will have pictures of their own, so listen to them. Sometimes they'll bring great value; other times, the ideas won't be a good fit. It's up to you as the photographer to decide what will work and what won't. If something isn't going to work, be open about it. 
Meet the Team Before the Shoot (if You Can)
This is super important if you can make it happen because sometimes, not everyone gets it! Teams must work well together to get good results. I've not always met people before a shoot, especially if I've had to travel far and won't have a lot of time in the shoot location. However, if you can make it happen, do it. It will only make the shoot day go smoother! 
Decide on a Location 
Are you going to shoot in a studio or on location? If you're going to be on site, do you need a permit? How will you manage to change your model if you're on location? Do you need a "base camp" location, or can she get changed in cafes/restaurants/behind a sheet in the street (top tip, always have a big blanket with you to use as a changing room!). What time of day will be best? Do you need to check the location out beforehand at different times of day to be sure of the light? It's a lot to consider, but it's better to plan and be ready for anything than to get there and be stressed. 
Find a Model
You can find models in many ways. Either approach an agency and ask them if they have any new faces that need portfolio images, or you can search for models on places like Instagram. There are also websites like Model Mayhem, which can sometimes be good (but not always). If you're starting, browse your Facebook friends and see if anyone you think would be a great model.
In the early days, I photographed mainly my friends. I built up my portfolio and eventually reached out to girls I saw on Instagram/Facebook. Then, I approached agencies. I still do a mix of all of these things, depending on what I'm working on. 
Shoot 
Well done! You've done it. You've planned your test shoot, you've seen it through, and now you're shooting. Enjoy it! Get creative. Make something beautiful come to life 🙂 
Helpful Things to Note
Just a few little tips you might find helpful as you go into it! It's not as scary as it seems, I promise.
Know Your Level
Hierarchy is a thing in any industry. You aren't Tim Walker (and if you are, thanks for being unique, sir).
If you're reading this, it most likely means that you haven't yet built an extensive portfolio, and you're looking to break into a new realm of the photography world. There are the top agencies, there are mid-size agencies, and there are smaller boutique agencies.
Places like NYC, Paris, and LA have the whole spectrum and just about anywhere else will have small-mid-sized agencies. If you don't have much in your portfolio yet, start small.
Reach out to agencies who you genuinely feel will benefit from having you shoot their new faces (and be honest with yourself). As your portfolio builds, start moving up the ladder!
Build Relationships
In addition to agencies (in fact, probably before agencies), you'll find yourself building relationships with models you've worked with.
That can mean that not only do you have someone you can reach out to when inspiration strikes, but you'll build relationships that turn photo shoots into something more like a collaboration between you and a model who has learned your style and can deliver what you love without as much direction.
Usage
This is pretty dang important. Usage dictates how you can use the images from a test (or any shoot, for that matter).
Typically with testing, you are allowed to use the photos for your portfolio and social media. What's more important is what you AREN'T allowed to do with them.
Unless discussed already, you aren't allowed to sell images (in a print shop or to a company) or submit them for publication. If you have an opportunity to do either of those, get in touch with the booking agent first and confirm that it's okay.
Sometimes it isn't a problem, and sometimes you can, but the model would have to be compensated. Always ask permission, not forgiveness. Otherwise, you may burn a bridge to that agency and have to start sending cold emails again.
Get Used to "no."
Well, that's not entirely true. I don't think I've EVER gotten a "no" email back after sending a cold email (I'm just realizing this as I'm writing it).
Instead, I don't hear back. So get used to that instead, especially early on. Don't worry; it doesn't mean you're hopeless. It just means that you might not be the right fit for that particular agency or that they aren't currently looking for photographers to test with. Keep at it!
Finding Models for Photo Shoots
They Accepted, Now What?
First of all, Congratulations! You've officially made it, and now the road to success will be lined with gold and so many diamonds you should probably buy ice skates (Disclaimer: exaggeration). It might not be that easy, but hey, small steps.
Packages
If an agency accepts your request for testing, they'll most likely send you what's called a "package." This will be a link to selecting their models (usually around 3-10) to choose from. It's a pretty straightforward process from here on out. After that, you'll talk about dates, locations, and details to lock it in!
Hair / Makeup
Often, this will be brought up before this point when you're first reaching out to the agencies. They might ask if you have a "team", which means "Will you have a hairstylist and makeup artist?" If I know I will; I usually include it in the first email. If not, I don't bring it up until they do. It's not usually a deal-breaker if you don't; it just helps if you do.
If you have the budget for it, you can typically find a hairstylist/makeup artist pretty easy on google, at a salon, or through wedding websites (blogs, etc.).
If you don't have the budget, there are a novice and professional photographers out there; you can also find the same range of hair/MU artists.
If you're looking to collaborate with someone who is also starting, you will reach out to them just like you would to a model (date, concept, etc.). Let them know if you are looking to collaborate for free or can offer what is called a "kit fee." A kit fee is a term for the cost of the actual product they use for your shoot.
Wardrobe
Don't forget to pull clothes for your model! Once you have their sizes (which the booking agent can provide for you), there are a few different options for this, depending on what you have in mind.
Studio Rental Policy
Some stores have what they call Studio Rentals, where they allow you to rent wardrobe from them for a week at 10% (ish) of the cost of the clothes you decide on. Yay!
Wardrobe Stylist
If you have the budget for it, a stylist may be a great person to have on set with you! Find someone who fits well with your concept, decide if you want to collaborate for free or pay them, and start reaching out.
If you choose to hire a stylist, they will not only provide a wardrobe for you, but they'll also be on set with pins, clamps, and just about everything else to make the clothes look great.
Designers
Just like a model needs great images for themselves, PLENTY designers look for great photos of their work. If you're starting, Etsy is a great place to look for designers who might lend you a wardrobe (dresses, jewellery, shirts, etc.). If you find someone whose work you like, send them an email letting them know what you have planned, that you have an agency signed model (if you do) and that you'd love to include some of their work. If you're a bit farther along, you can also reach out to more extensive designers to have their job.
Call Sheet
This is it. Everything is set, and you're ready to go! A "call sheet" will be the final list that includes the address, call times for the model, call time for the hairstylist, call time for the makeup artist, and the different looks that you've decided on for hair/makeup.
Essentially, this is something that gets sent to everyone to make sure that you are all on the same page and that everyone is where they need to be when they need to be there.
Remember how I said that the mood board would come in handy? Now is the time. Once I book a model through the agency, I turn the mood board into the call sheet and add details. I include a link to a sample call sheet here!
Conclusion
New to freelancing? Don't be daunted about reaching out to other freelancers (you'll find loads here) and asking them to take part in test shoots.
Chances are they'll jump at the opportunity, as you'll both have something to add to your portfolio after the shoot. Test shooting is also a great way to meet new freelancers and talk to them about the industry and potential opportunities out there. 
Even the most seasoned freelancer will often be seen test shooting as it allows one to work on concepts that they truly believe in with no compromise (a rarity when working for someone else).