For all the stunning brides out there, here is your one-stop shop for the must-know information on 2017's most popular wedding hairstyles and makeup looks. The bride, of course, will be the centre of attention on her wedding day, but you may really wow your loved ones with the beauty and glitz you emanate by selecting a dress that compliments your figure and personality. To help you stand out from the crowd at your 2017 wedding, Vogue Ballroom has compiled a list of the gowns that will make you the centre of attention.
Keep reading to learn about the next year's most eye-catching dress styles.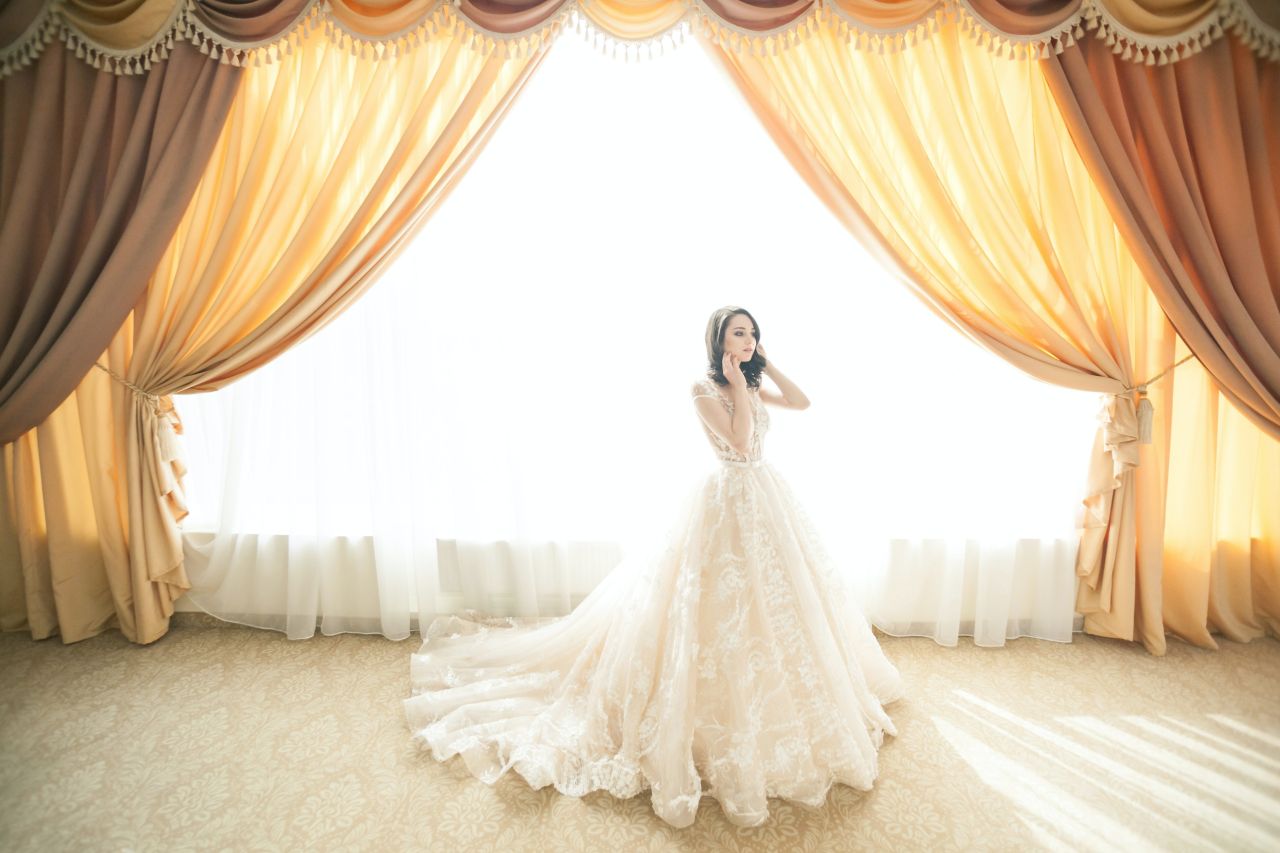 The Flared Skirt Is A Timeless Classic.
While women's fashion choices in previous years have favoured vitality and flamboyance, we predict a return to traditional grace and elegance in 2017. Therefore, many wedding designs this year are expected to prioritise the flared skirt. This specific silhouette is reminiscent of the elegance and glitz of some of Hollywood's most renowned leading ladies, with a straight hemline that runs till just below the hips. Visualise Grace Kelly with Audrey Hepburn.
The Mermaid Skirt Is Bold And Lovely.
On her wedding day, a lady should feel confident enough to flaunt her feminine contours. After all, it is their wedding day in the year 2017. The mermaid skirt is a seductive but endearing style, ideal for a lady who is confident in her body and wants to flaunt it on her wedding day (as should be the case for every bride).
Sleeves And Fashion Go Together.
Every bride who wears a sleeved dress is a princess in our eyes. Extending lace sleeves around the neck exude an air of easy elegance and grace. A flawless air of elegance makes every bride seem completely picture-perfect, and this is achieved by having lace sleeves that reach from the neck down.
The Back
Is
Back 
Dresses with lace backs are another fashion in which the fabric shines. An exquisite detail for any bride is a back that is entirely or partially covered in lace, from the small of her back to the top of her shoulders. It draws the eye where you want it to go while drawing attention to your back in an elegant way.
The Boxy Shape Adds Something Unique.
A wedding dress with a simple, sleek, and attractive boxy silhouette is a unique option that will impress your guests in wonder. This design lacks a defined waist and instead flows freely from the shoulder to the hem. This dress, with its one-of-a-kind style and endearing details, would be a wonderful expression of any bride's individuality.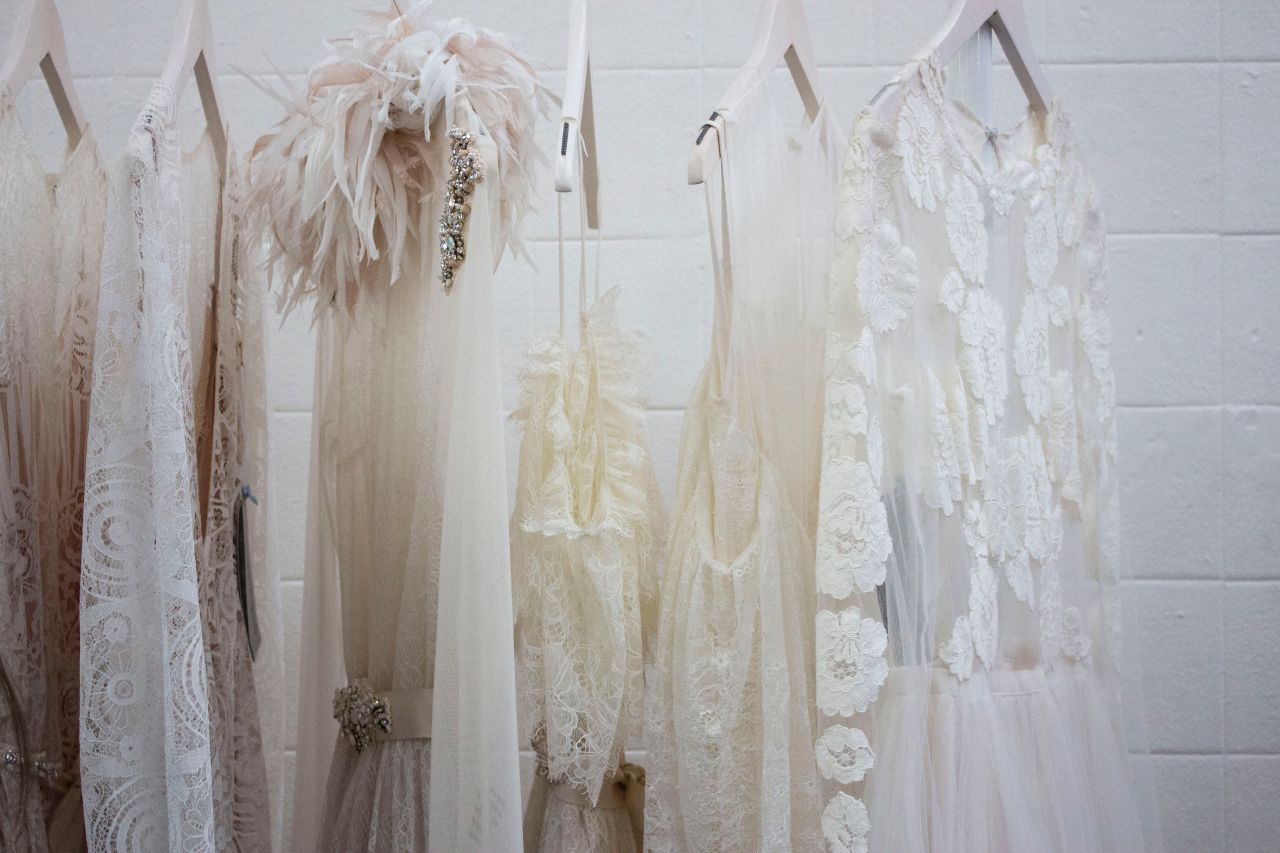 Vogue Ballroom is a place where we really enjoy the company of our brides. Seeing them in an outfit that they feel beautiful in makes our hearts happy. Feel free to get in touch with us if you'd like to speak about how our wedding receptions may enhance the beauty of the bride and groom on their big day. Our team of wedding stylists loves to talk about anything from the dress to the venue.
Even if you have a visual picture of the perfect wedding dress, you should consider whether or not it flatters your figure. You should listen to the advice of your wedding dress designer or consultant even if you already have a clear vision of the gown you want to wear down the aisle. After all, they see hundreds of women each year and have years of experience making sure each one looks her best.
Handle the dresses with care. The dresses on the racks will be samples and likely won't be sold to anyone, but it's still proper wedding dress shopping etiquette to handle them carefully. Brides-to-be will try on these dresses after you, so you'll want to be extra careful getting into each gown.
The average bride-to-engagement lasts between 18 and 21 months, so you have plenty of time to find the dress of your dreams. However, there are many factors to consider, such as how long it will take you to find "the one," whether or not it will be immediately available once you find it, and whether you intend to gain or lose weight before the wedding, etc.
When visiting a business, it's always a good idea to find out what images are allowed and what isn't and to comply with any requests to refrain from doing so. Express yourself (within acceptable boundaries). If you do not like the outfit your stylist has chosen, it is quite OK to say so, but please do so politely.
Depending on when you purchase the gown, what level of alterations you require, and, of course, whether or not you have the gown custom-made, you will likely need at least two fittings, but probably between three and four.