[fusion_text]George and Victoria were living in the same neighbourhood, just around the corner from each other. They met through a mutual friend. They started dating in 2011, and were engaged in 2014. To surprise Victoria, George said his boss could no longer use his room at the Grand Hyatt, and offered it to him at a cheaper price. Victoria, of course, excited for a night away – happily accepted his offer. After dinner,  they arrived back to their room and George told Victoria to wait outside the door as he had to go inside to do something. After a couple of minutes,  she heard Mariah Carey's song –  "ill be there" playing.  George then yelled out for her to come in. When she walked inside, there was a trail of rose petals and candles on the floor that led out to the balcony where, George mirrored a scene from The Bachelor – standing in a love heart of rose petals. Victoria, was completely taken aback, and George held her close to him saying sweet things about their relationship. Then, George did the most amazing thing – he got down one knee, and asked Victoria to marry him. Of course she said yes and they enjoyed not just one, but two nights at the Grand Hyatt.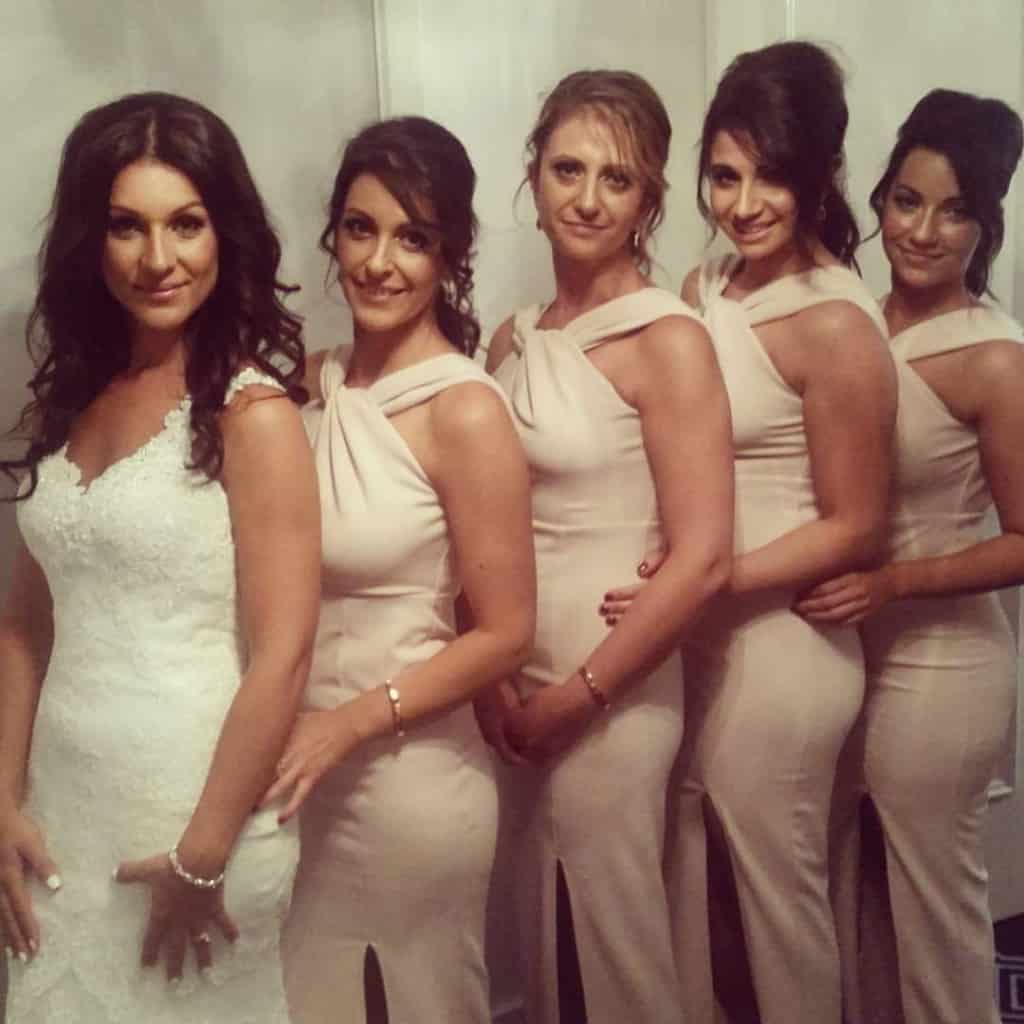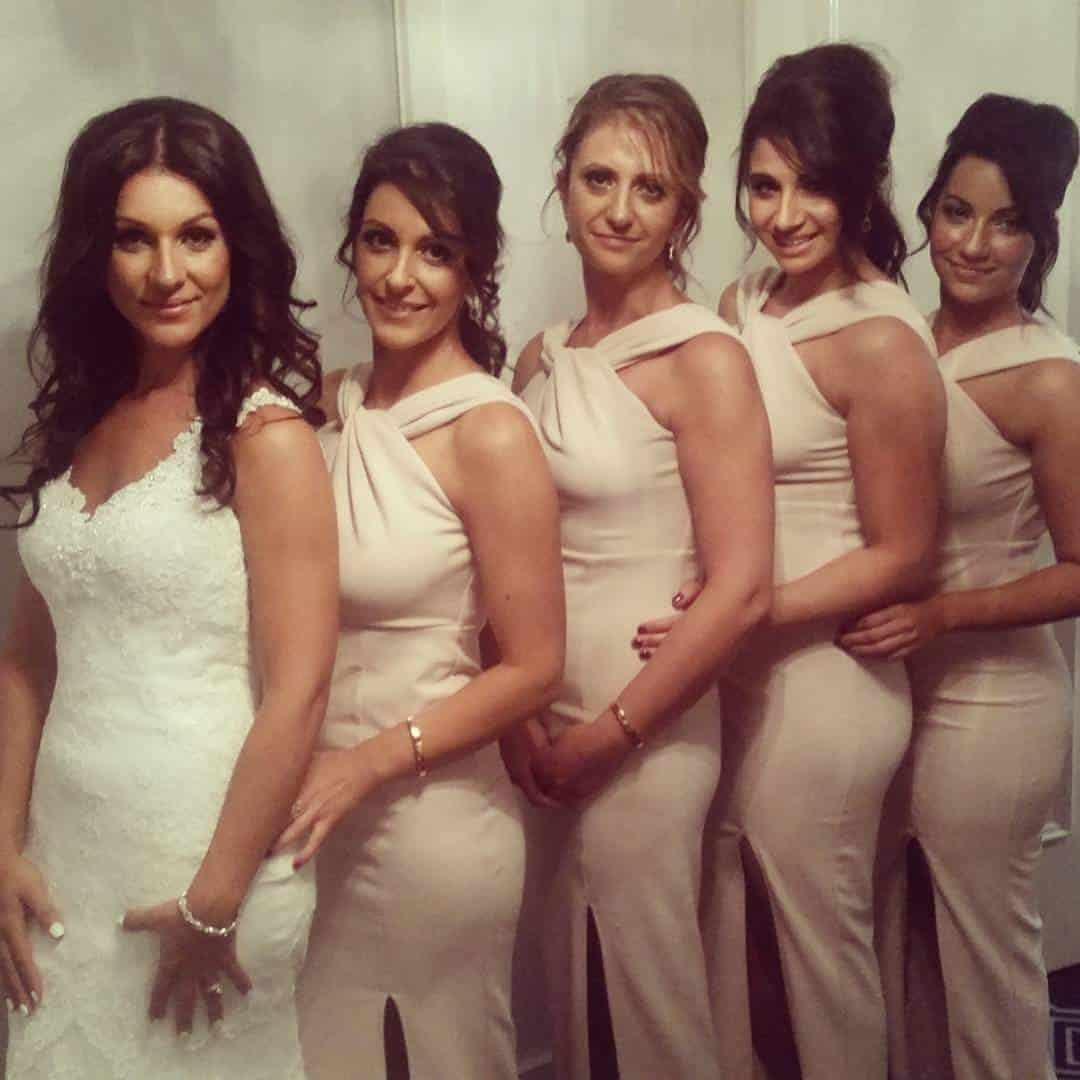 The Engagement 
We were engaged for 16 months and had our wedding at Vogue Ballroom on 27th February 2016.
The Ceremony 
Our ceremony was at St Nicholas Orthodox church in East Melbourne.
Planning the Wedding
The wedding planning went very smoothly, even though there was a lot of driving around and many phone calls, nothing bad happened which was great.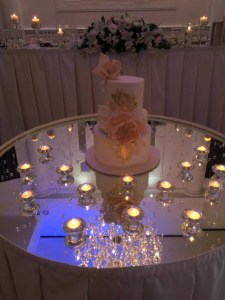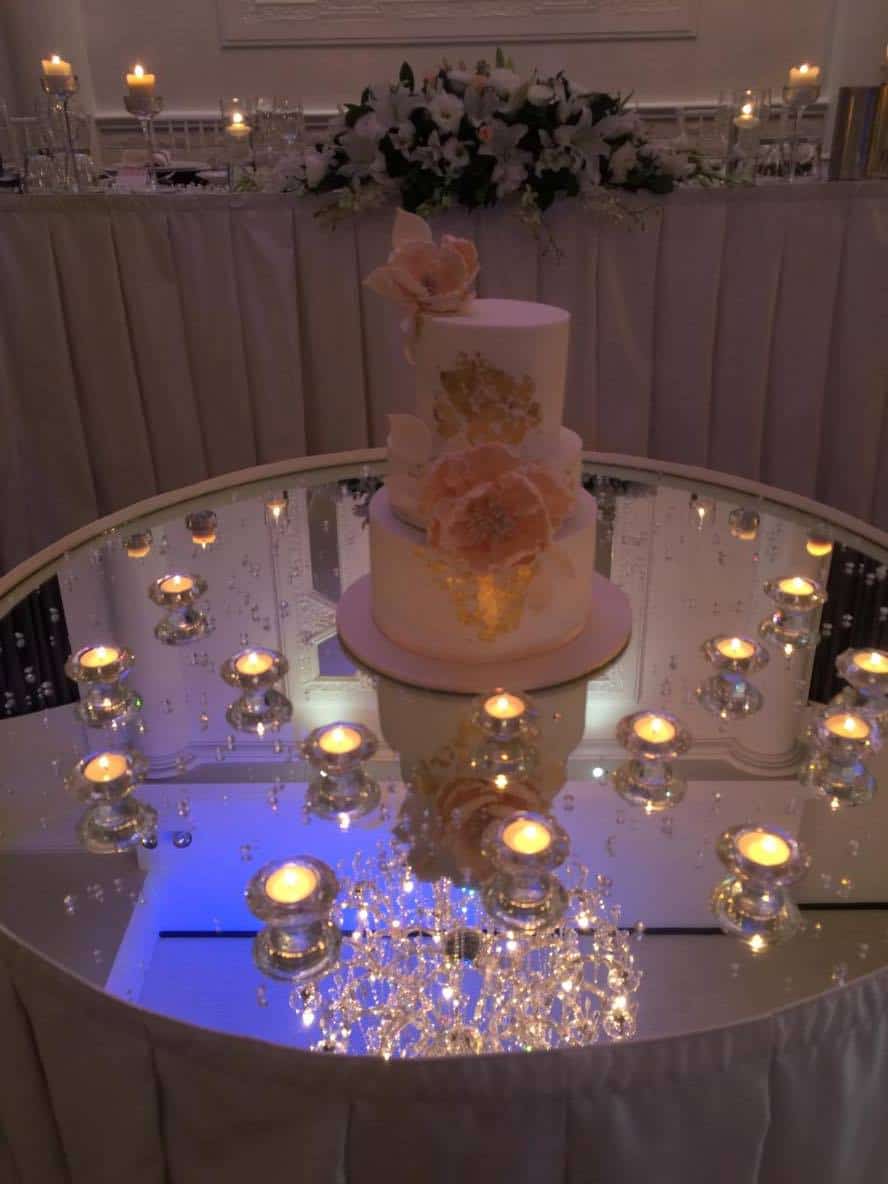 Vogue Ballroom was the easiest part of my wedding planning, they are so efficient and so professional that I didn't stress at all.
They made me feel relaxed and at ease every time I needed them or even just to ask questions.
Styling the Venue
The style I chose for my venue was stunning! With the help from Vogue Ballroom and suppliers they really made it look amazing.
I was extremely happy with my choice – with many thanks to them.
We used gold lighting, dimmed candles, champagne & white flowers and white Tiffany chairs. I wanted white and champagne colours to match my theme of my bridal party.
Highlight of the Evening
Our highlight of the evening was our Lebanese band and entrance, and our speeches and talented MC who sang his heart out and made our guests laugh.
We just wanted everyone to dance and have a great time which they did. Being a half Greek and Lebanese wedding everyone knew how to party.
One word to describe Vogue ballroom
Stunning and professional, which is what you need when booking your venue.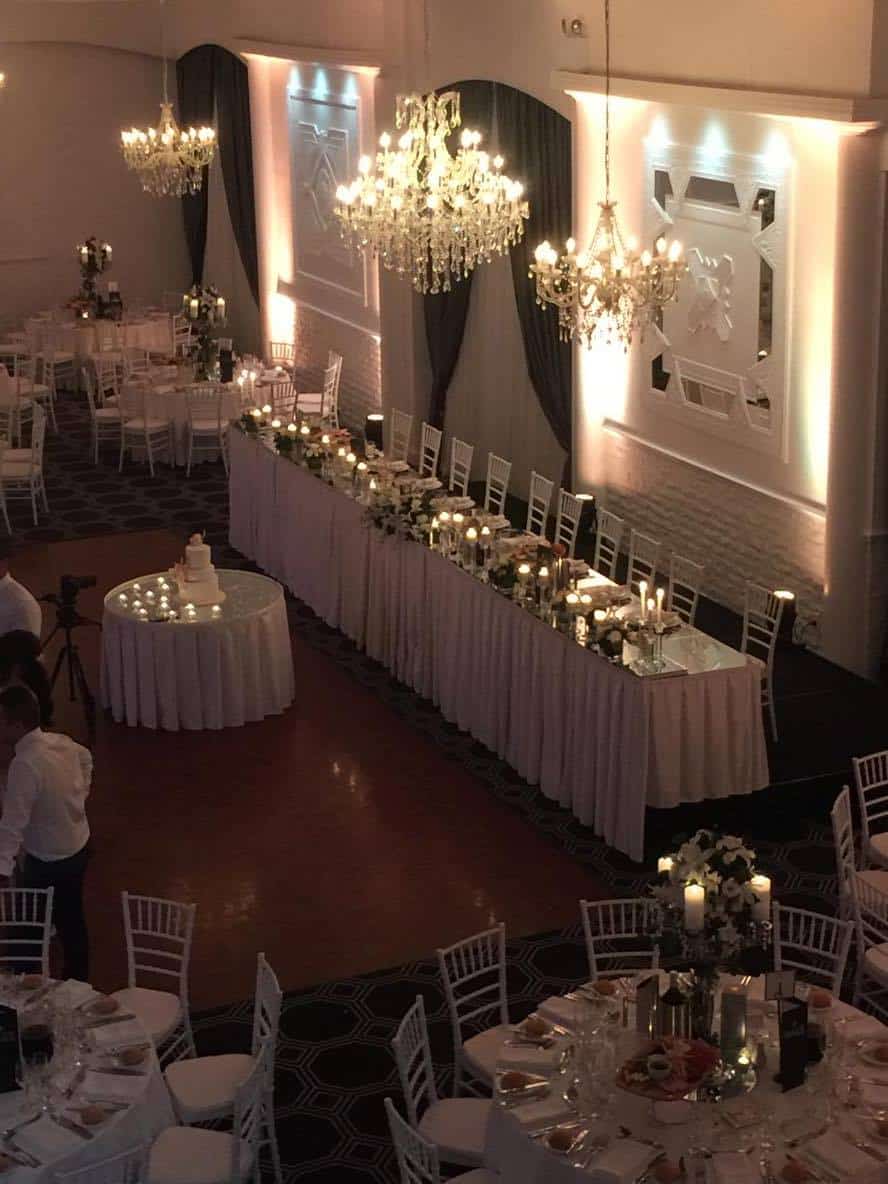 Honeymoon
We went to Fiji for our honeymoon for 10 days.
Suppliers
Hair stylist – Pamela Sotiria
Makeup – Ellie Makeup
Photographer/Videographer – T-one Image
Florist – Busy Bee Florist
Cake – Voula Moutsos – Sweet happenings
MC – Paris Zachariou
Lebanese band – Luis Kattoura
Suits – Peter Jackson
Wedding Dress – Rafaele Ciuca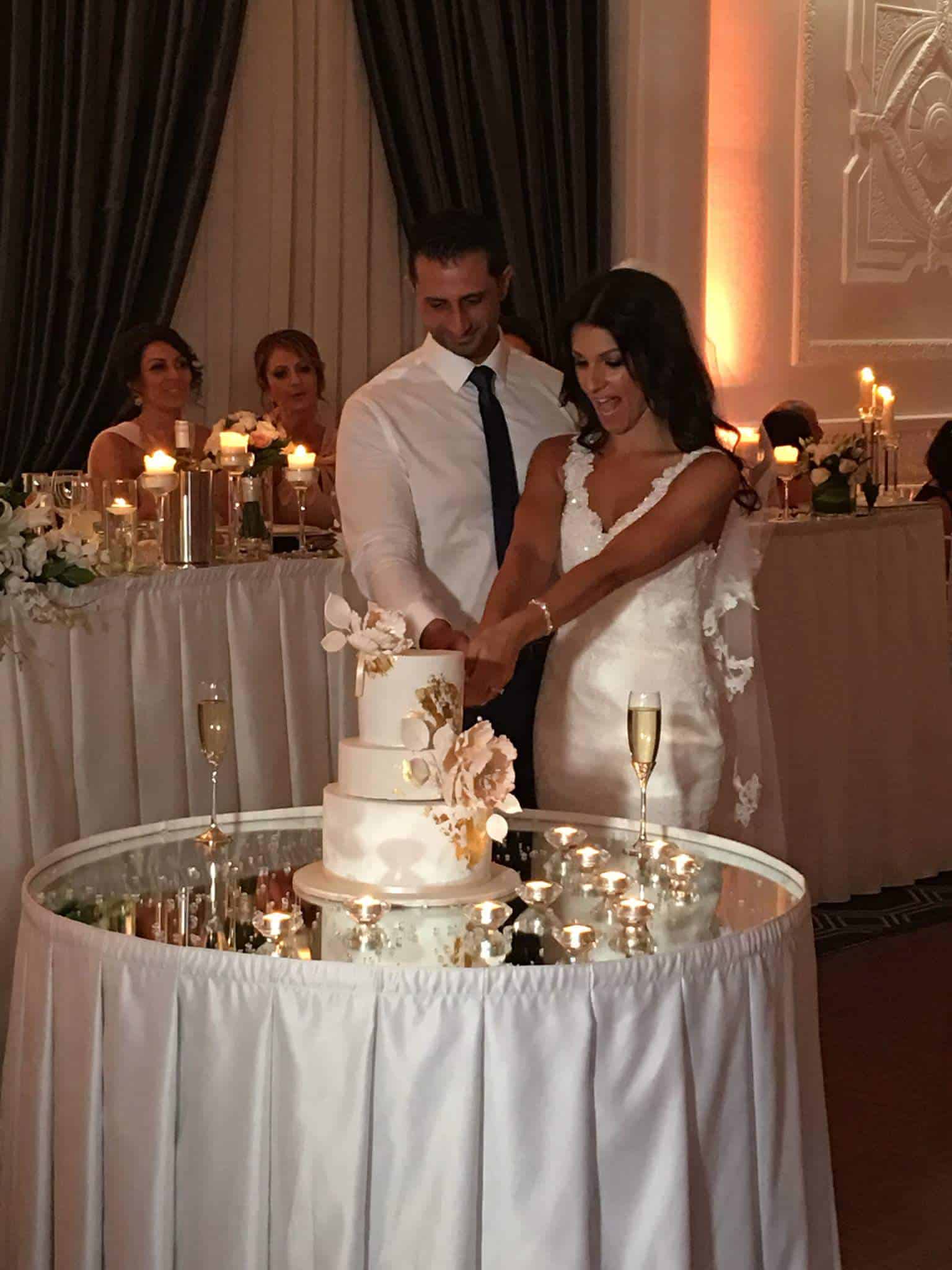 [/fusion_text]