Melbourne families are gifted with an abundance of Christmas lunch ideas, with countless restaurants open on Christmas Day to choose from. Whether you're in the mood for a seafood buffet, a 5-course meal, or all the turkey you can eat, there's an option available to suit every member of the family. If you're thinking of heading out for a Christmas Day lunch instead of cooking and cleaning, consider visiting one of these venues.
Are you located in Melbourne, Victoria, planning a Christmas lunch idea? When you are planning for an occasion like this, you probably want everything just perfect. One of the best ways to make sure that it all turns out the way you dreamed it to select the place or restaurant yourself personally. This way, you can choose the ultimate location, the best entertainment and the most delicious food and craft your ideal Christmas lunch.
Ultimate Christmas Lunch Ideas in Melbourne, Victoria
Lunch At The Top of Brighton Savoy Hotel Melbourne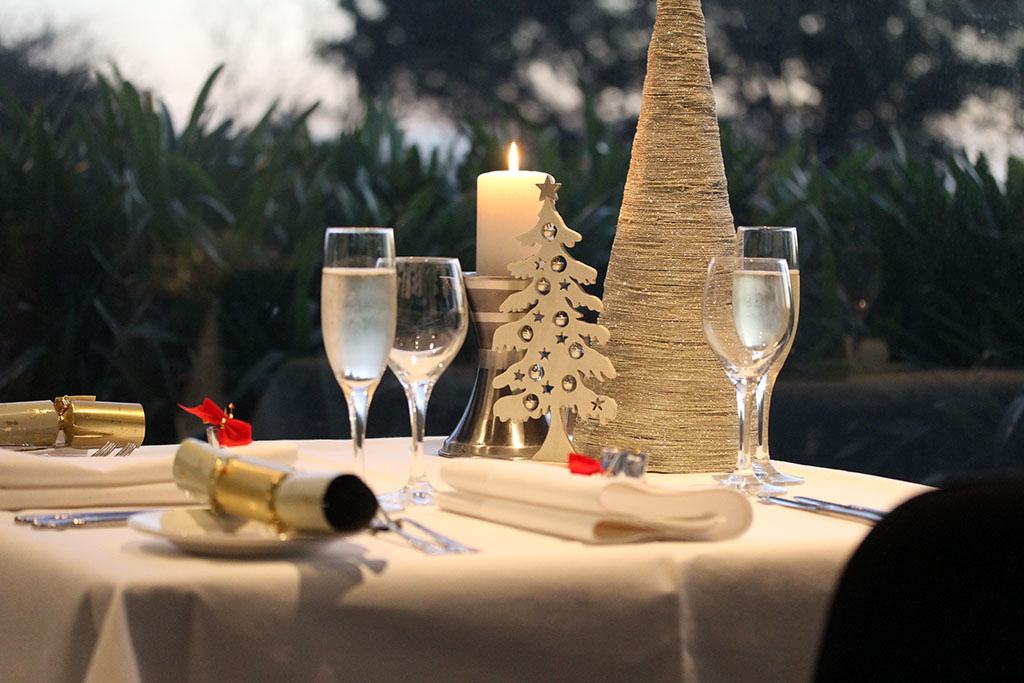 Visit their website at brightonsavoy.com.au
Call (03) 9592 8233
Christmas Day is about joining together with good friends, family and loved ones. Recommended by Domain Review as 'one of the best places for Christmas Lunch in Melbourne', share in traditional Christmas fare, sip a festive drink and celebrate in style with the Brighton Savoy.
While our capacity will be limited due to current COVID-19 and government restrictions, we are delighted to be able to host bookings of 2 adults or more. Get your favourite friends and family members, together with bookings and details, opening very soon.
Traditional Christmas Day Lunch – 12.30pm - 4.00pm
Bookings open on July 
CHRISTMAS LUNCH MENU
ENTREE
Seafood tasting plate prawn cocktail with a whole prawn garnish smoked salmon rosette on a blini with a horseradish cream virgin mary oysters.
TRADITIONAL CHRISTMAS LUNCH
Freshly carved roast breast of turkey & smoked ham served with roast potatoes, vegetables and cranberry sauce.
DESSERT
Christmas plum pudding topped with hot brandy custard and a berry garnish
FRUIT MINCE PIES, CHOCOLATE MINTS, TEA & COFFEE
BEVERAGES INCLUDE
De Bortoli Willowglen Sem. Sauvignon Blanc

De Bortoli Willowglen Shiraz Cabernet

De Bortoli Willowglen Sparkling Brut

Carlton Draught and Cascade Premium Light

Soft Drinks and Iced water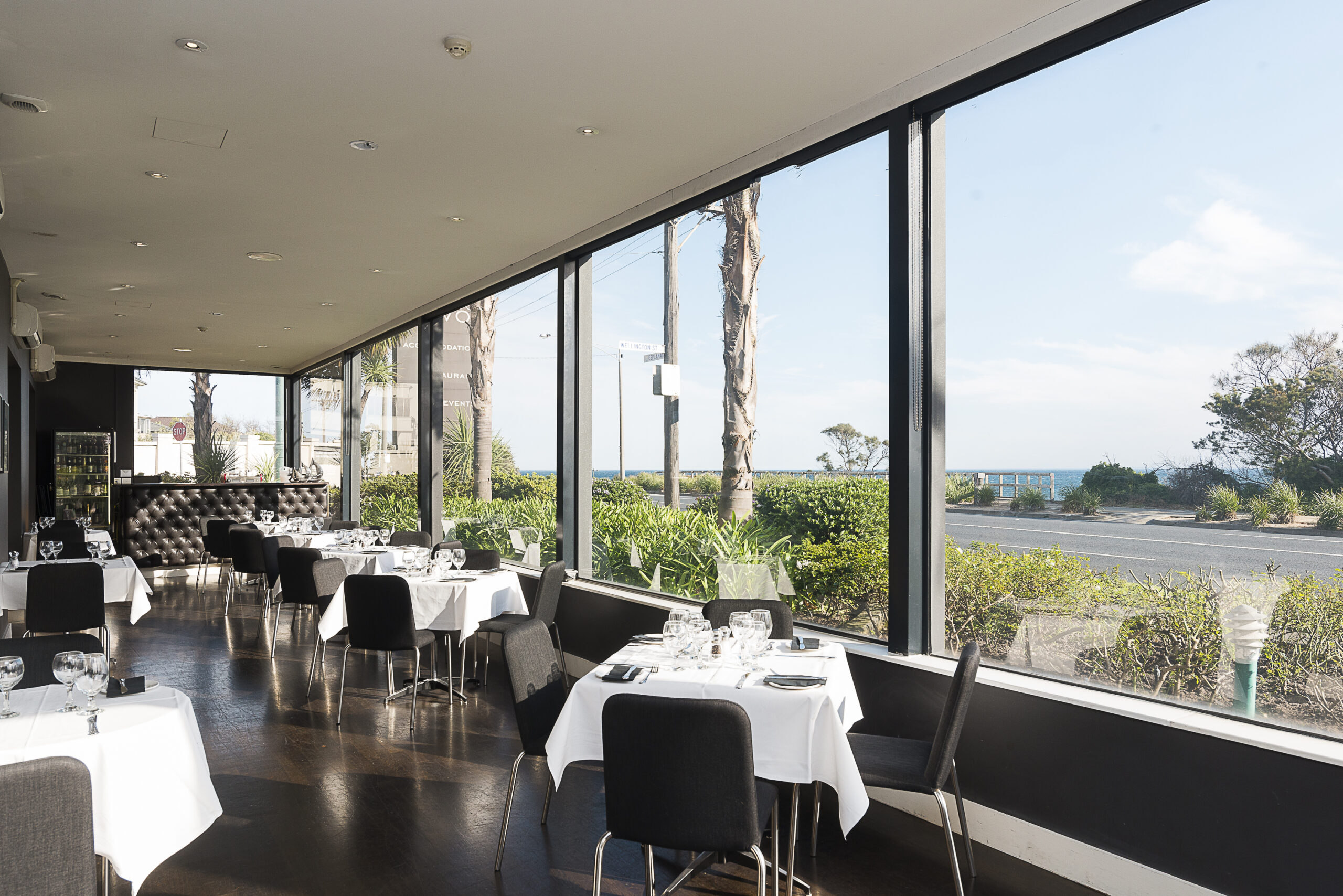 CHRISTMAS LUNCH 
$TBC Adult Private table

$TBC Children 12 & Under

$TBC Children 4 & Under

$TBC High chair
Bookings available in the following event space:
Gala Ballroom– The hotel's main ballroom with elegantly decorated tables with crisp white linen, Christmas centrepiece & Bon Bons with ambient background music.

Seaview Room– Spectacular Bay views, elegantly decorated tables with crisp white linen, Christmas centrepiece & Bon Bons with ambient background music.

Wellington Room– A quieter space, elegantly decorated tables with crisp white linen, Christmas centrepiece & Bon Bons with easy listening and Christmas music by Freddy Gulino.

Seaview Terrace- Premium intimate space with 180 Degree views of Port Phillip Bay. Premium Christmas Lunch Dining - Every table has a bay view, bookings of tables from 8-10 Adults only. Be quick before these premium tables disappear. No other table combinations available in the Seaview Terrace.
Lunch Celebration at Sunda Melbourne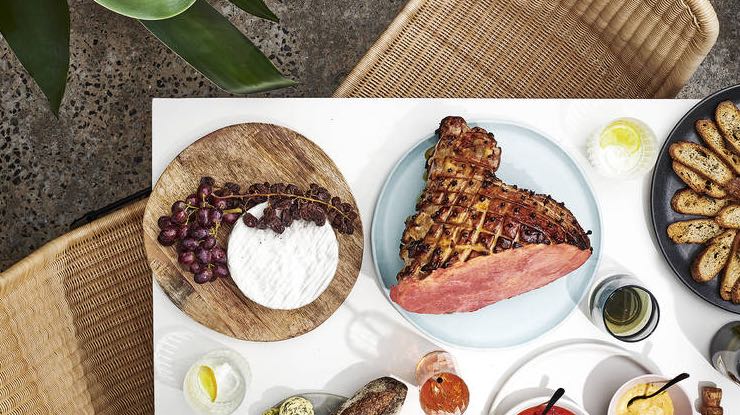 Acclaimed Southeast Asian fine diner Sunda is bringing native Australian and Asian flavours to the Hotel Windsor. Executive chef Khanh Nguyen has dreamt up a decadent six-course menu featuring over 15 dishes. Some of which will include a spin on the classic prawn cocktail, glazed ham, turkey, roasted potatoes and glazed carrots. There will be a free flow of drinks, including wine, beer and non-alcoholic beverages, and you can make it for a 12 pm or 1pm sitting with the advice of allowing three hours for each.
A great restaurant cannot rest on its menu alone. Sunda has emerged fully-formed with one of the more exciting fit-outs of 2018 (the best descriptor is construction site-chic; the combination of red brick walls and scaffolding giving the impression of dining in a gallery space), and the switched-on team of staff are armed and dangerous with a wine list that swings naturally without being obnoxious about it. Sunda has burst out the blocks demanding our love and receiving it. Pass the funky rosé, and toast to its future.
Book your reservation here. 
Call 03 9654 8190
Christmas Lunch in Pure South Dining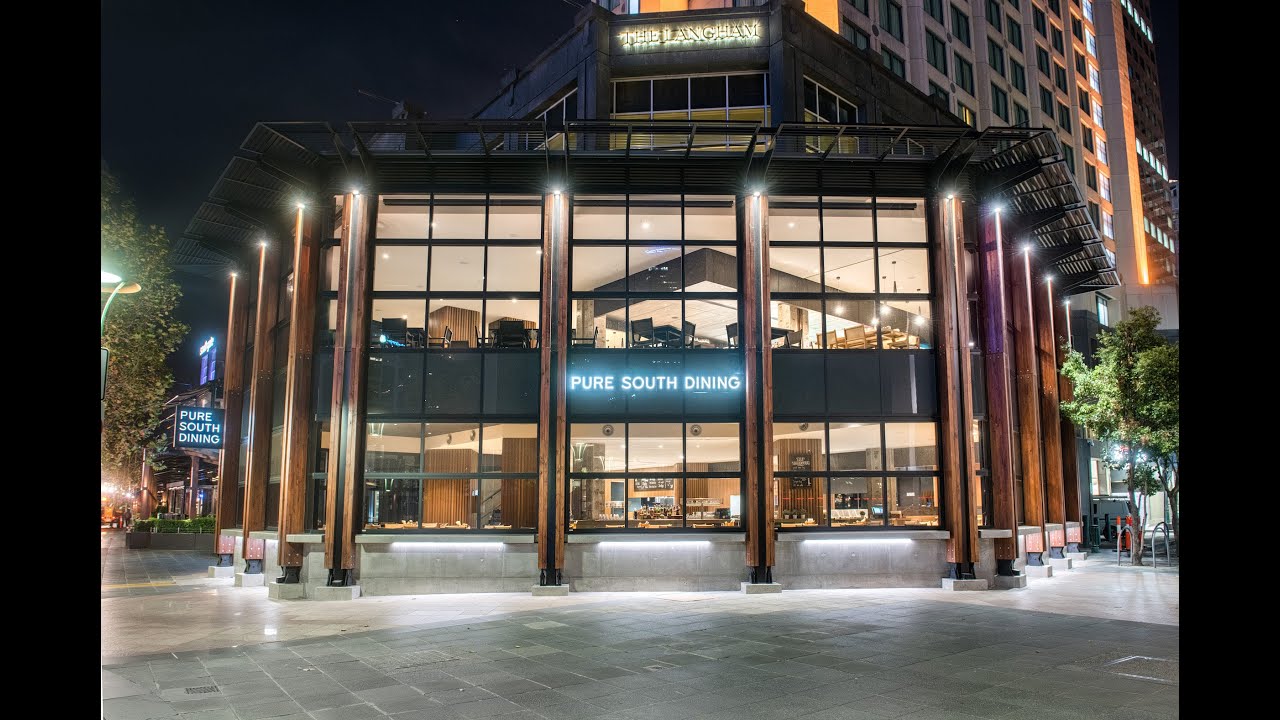 Pure South Dining has forged a reputation for offering a beautiful dining experience based on stunning produce from King Island, Flinders Island and Tasmania since 2004. 
Our elegant dining lives on in the Upstairs Dining Room, but we have 'opened the doors wider' by offering a more casual and unplanned dining experience at Pure South Kitchen on the River Level. The heart of our offer to you is still the stunning produce and informed intelligent service. This is a modern Melbourne eatery that draws inspiration from Farmers, Fishermen and Artisan Producers.
Whether you're looking for a more formal four-course lunch in its upstairs dining room or a casual three-course experience by the riverside, Pure South Dining in Southbank has you covered. Each offering is paired with premium beverages. You can choose from a list of mains that includes King Island grass-fed beef wellingtons served with asparagus, shallot and sauce Bordelaise pan-roasted Huon salmon with smoked potato, peas and preserved lemon. 
Celebrate the Apple Isle with this Tasmanian restaurant in Southbank
Pure South focuses on Tasmanian, including King Island Beef, St Helens oysters, Bass Strait scallops, seafood and quality dairy products. The venue is both a restaurant and an event space, and there are private and semi-private dining spaces for parties and events.
Contact them by visiting their website. 
Call 03 9699 4600
Hot Pot Lunch at JiYu Thai Hot Pot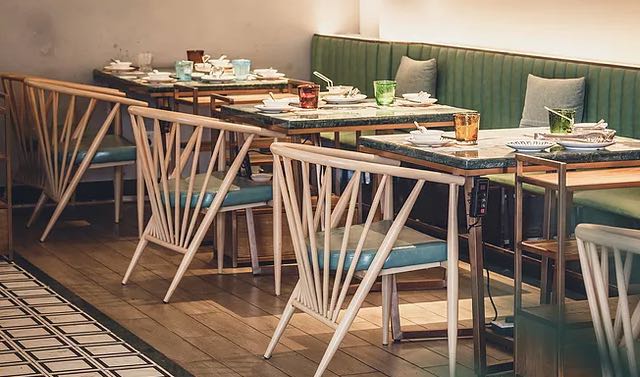 JiYu brings together Thai soup dishes and the modern Chinese hot pot concept.
Jiyu is s famous for its distinctive secret soup, fresh seafood and divine dessert.
The menu includes tom yum and Tom Kha Gai (coconut soup), but their focus is on seafood. You can enjoy a variety of seafood experiences, with hot pot, curry and grilled choices. There are vegetarian choices, too.
Originating in Phuket, Thailand, JiYu translates to 'get all the fish together.
Enjoy their hotpot here. 
Call 03 9639 3669
Spend Lunch at Le Bon Ton Melbourne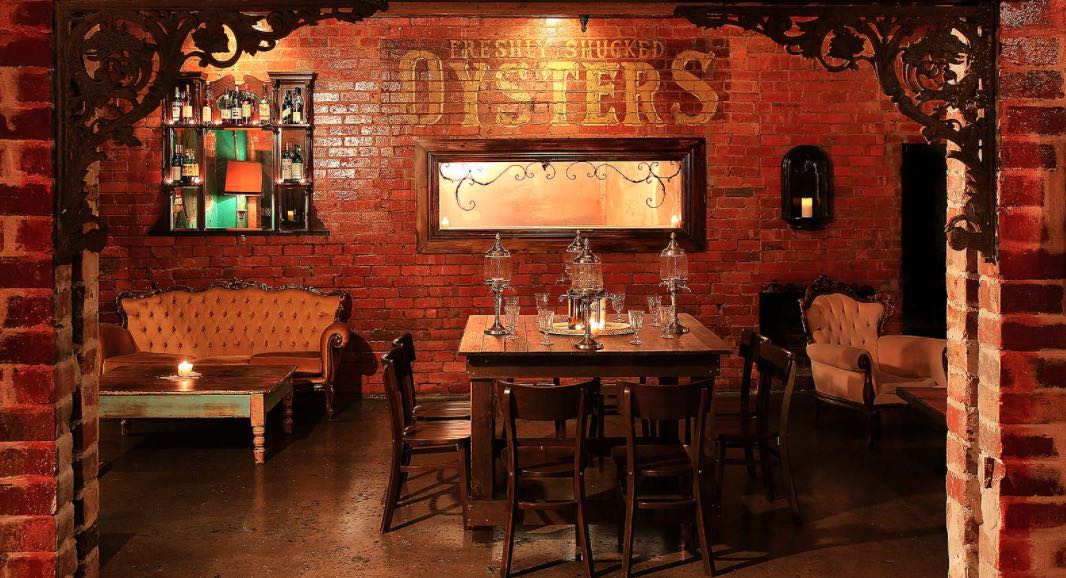 Christmas lunch at Le Bon Ton brought plenty of traditional classics for families to sink their teeth into. The menu featured oysters, turkey breast, smoked ham, sweet potatoes, macaroni cheese, and a pumpkin pie to finish. For a potential announcement or update for Christmas lunch at Le Bon Ton, see its website.
As you travel outside the city, you will notice that the phrase is shortened and simplified by the locals. The rules of the French language are discarded, and the accents changed. Away from the neon lights of Bourbon Street, "Le Bon temps rule" is a much more common phrase. It or one of its Cajun/Creole variations is a typical toast heard in the local roadside bars, oyster houses, crab shacks and BBQ joints of the Louisiana countryside. The ultimate simplification, which rolls perfectly off the tongue and still embodies the original's spirit, is only 3 words long – Le Bon Ton.
Come Hungry, Leave Happy
The kitchen showcases dishes and cooking techniques drawn from multiple American South regions, with inspiration from as far west as New Mexico and as far east as Alabama.
All pit-smoked meats are smoked over ironbark & fruit woods for up to 12 hours and will melt in your mouth.
Book on their website. 
Call (03) 9427 2133
Try Afternoon Lunch at Eureka 89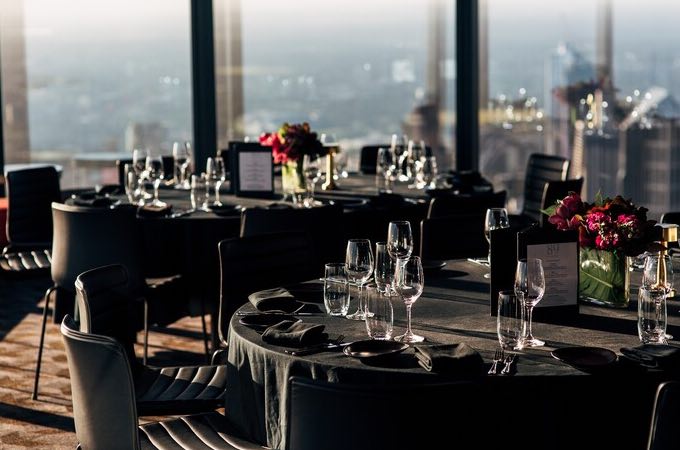 For families on the hunt for a Christmas Day lunch with spectacular views, Eureka 89's dining experience is a popular choice. The 4-course meal includes caviar, prawns, turkey, and sticky date pudding. Prices for the experience are $260 for adults, $160 for teenagers, and $85 for children under 12 years of age.
EUREKA 89 DINING ROOM
In a city that thrives on food, wine & culture, there are few better places to experience the heart and soul of Melbourne than the Eureka 89 dining room. Towering 300 metres above sea level, enjoy breathtaking views of Melbourne whilst indulging in our chefs tasting menus curated by award-winning Executive Chef Renee Martillano.
Renee's ever-changing chef's tasting menus adapt to seasons, working closely with local Victorian & Australian producers to deliver modern Australian menus committed to showcasing the best seasonal produce available.
Our guests can enjoy our 4 or 6-course chef tasting menu's from Wednesday to Sundays evenings.
We also offer a 3 course set menu on Sunday lunch.
Book your reservations now. 
Call (03) 9693 8889
Celebrate Christmas Lunch at Meat Market South Wharf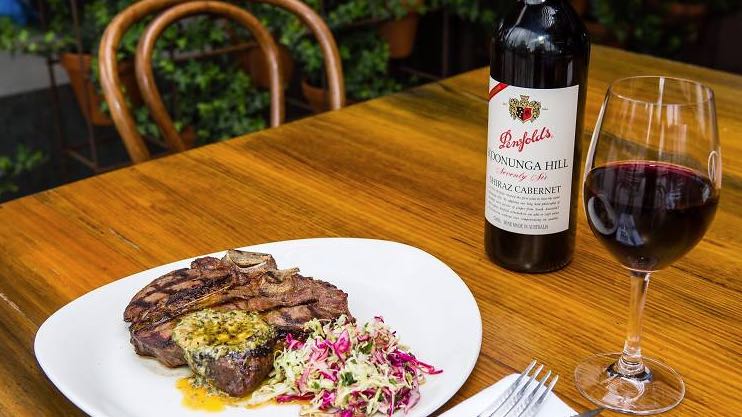 Sit down for a three-course lunch at Meat Market. Check out views of the Yarra in South Wharf as you stroll over to the raw bar containing Coffin Bay oysters and more, or enjoy your choice of main, including cider-brined free-range organic turkey with macadamia and apricot stuffing. There are multiple sittings, and each lasts for two hours.
A range of tasty small plates, larger mains, rustic sides & sharing platters influenced by the flavours of eastern Europe, the middle east, Morocco, India, South Korea & south America form a menu focusing on re-imagined popular dishes highlighting a modern blend of traditional flavours. 
Not just about meat, the meat market also offers a range of flavoursome vegan and vegetarian options from the earth, showcasing our rich local produce. 
Head straight for the steaks at this riverside venue
There's nothing quite like the taste of meat cooked over an open flame. Eat as much flame-grilled meat as your carnivorous heart desires at Meat Market. They've got beef, chicken, lamb, kangaroo, pork and seafood, all of which Meat Market strives to source from ethical producers and Victorian farmers.
The restaurant's open kitchen means you can watch your steak sizzle before sitting down and enjoying it by the river – Meat Market is right on the Yarra. There are classic bistro meals like steak frites, burgers and calamari, and more inventive plays like kangaroo tataki. And while meat naturally takes centre stage (there are seven types of steak alone), feel free to invite your veggo friends as well with substantial vegetarian dishes on offer (like spice fried cauliflower).
Love a deal? Meat Market has a few. Mondays are butchers night with steak and shiraz specials. Tuesdays mean T-bone steaks (500g with a glass of shiraz for $65 or a hefty kilogram and a carafe for $90) while Thursdays are for Tomahawks ($95 including sides and a carafe of wine). Take advantage of happy hour as well – it's on from 4-7 pm during the week and from 2-6 pm on the weekend.
Book a table now! 
Call (03) 9008 8953
Try Lunch Celebration At Ryne Melbourne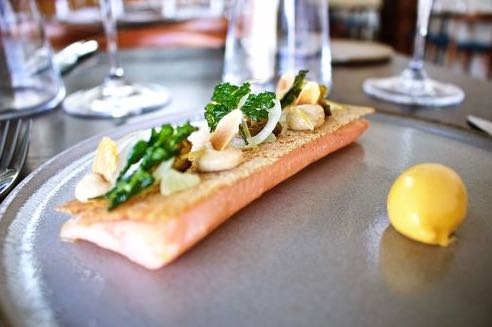 Ryne is a modern french dining experience curated by Donovan Cooke and his team. Situated in Fitzroy north, we offer inspired cuisine executed with classical French cooking techniques.
This Christmas lunch, they will be offering 6 six-course tasting menu with either a glass of NV Bollinger Special Cuvee, Spritz or Mocktail on arrival for $260 per person. For children under 12, $80 per person, including a 3-course menu and a non-alcoholic drink.
Book your reservation
Call (03) 9482 3002
Afternoons at O'Connell's Melbourne 
Make this year's Christmas unforgettable with their three-course lunch, with individual mains and sharing style entrees, sides and desserts for $155pp. Kids 12yrs and under are welcome to enjoy a special half portioned main while sharing the entrees, sides and desserts with the adults for $55pp.
O'Connell's South Melbourne has been home to some of the city's most well-known chefs including Greg Malouf, Cath Kalka and Adrian Richardson. Our seasonal restaurant menu offers innovative cuisine while remaining faithful to our pub roots.
Book your afternoons at O'Connell's Melbourne.  
Call (03) 9810 0086
Christmas Afternoons at Grosvenor Hotel  
St. Kilda's Grosvenor Hotel is serving a delicious Christmas lunch, with a menu featuring fresh prawns, salad, roast duck, and a Christmas pudding to finish off the meal. Prices for the lunch start at $215 per person. 
Walk-ins are welcome at all times, and we will always try our best to accommodate you. However, if you plan to join us for a meal, we suggest you take a few minutes to make a booking.
Check their booking guidelines here. 
Call 03) 9531 1542
Try Lunch Dining at Sheraton Hotel Motel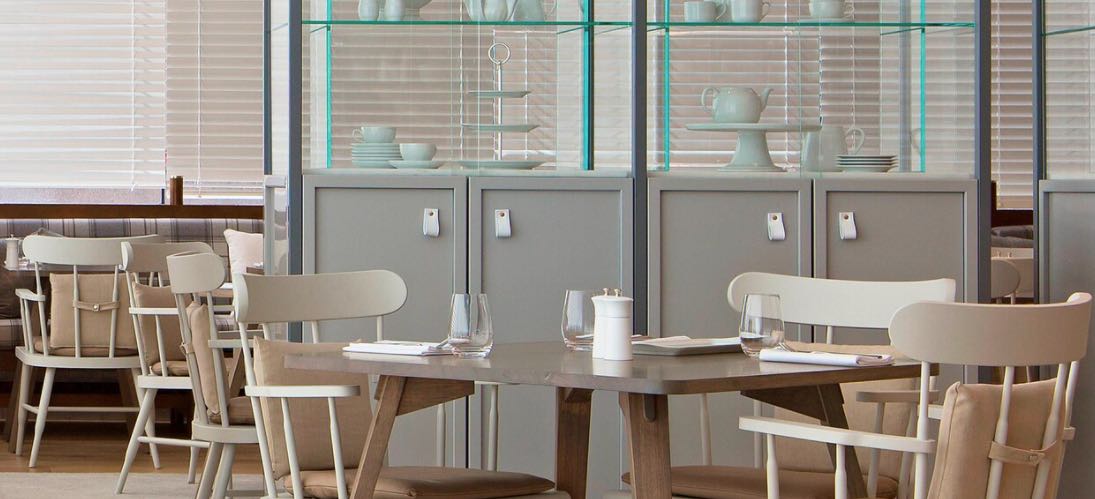 The Sheraton Melbourne is hosting a vast Christmas Day feast for families, available on Christmas Eve and Christmas Day. Kicking off from 5:30 pm and 8 pm, the menu included seafood, dessert, and plenty more. Prices for the event started from $230 per adult and $1oo for kids.
Book your table. 
Call (03) 9290 1000
Afternoons at State Of Grace Melbourne
Twelve months after the State of Grace served its last drinks on Collins Street, shutting up shop along with its secret cellar bar Fall From Grace, the city hot-spot has made a triumphant return. Resurrected in style — and this time sporting a new King
Street address — the well-loved venue has made one hell of a comeback. Here, old-world decor meets contemporary flair with a touch of the experimental.
Conveniently located in the heart of the city, enter State of Grace Melbourne - back as you once knew and loved (oh, the things we got up to). The new residency offers a bustling restaurant on street level with a little European flavour, hidden cellar bar Fall From Grace, and Rooftop.
Book your table. 
Call (03) 8563 0020
Christmas Lunch at Cafe Lafayette Melbourne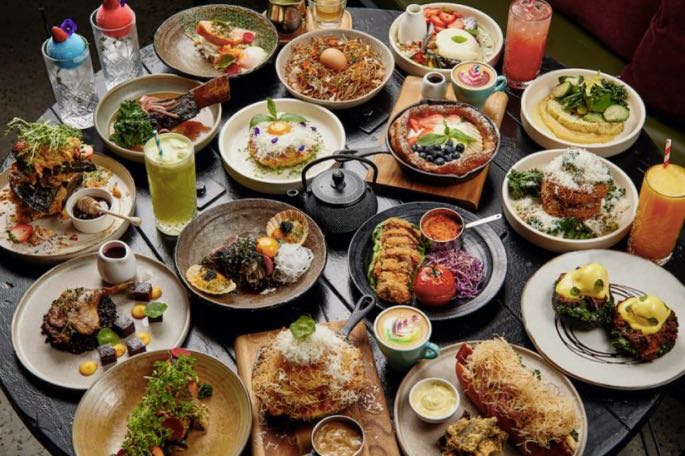 Hiding in the labyrinth of Melbourne's inner laneways, Cafe Lafayette specialises in Japanese-inspired brunch dishes that will entertain your senses and tickle your fancy.
Start with small bites like baked scallops and loaded chips. Move onto panko-crumbed eggplant, house-made okonomiyaki or matcha French toast. Don't miss the must-try unagi hotdog and crispy beef pie. To finish, try pancakes with lemon curd and seasonal fruit and a rainbow latte featuring technicolour art.
Try their cafe menu. 
Call 03 9670 1888
Spend the Afternoon at Aria Lounge in Langham Hotel Melbourne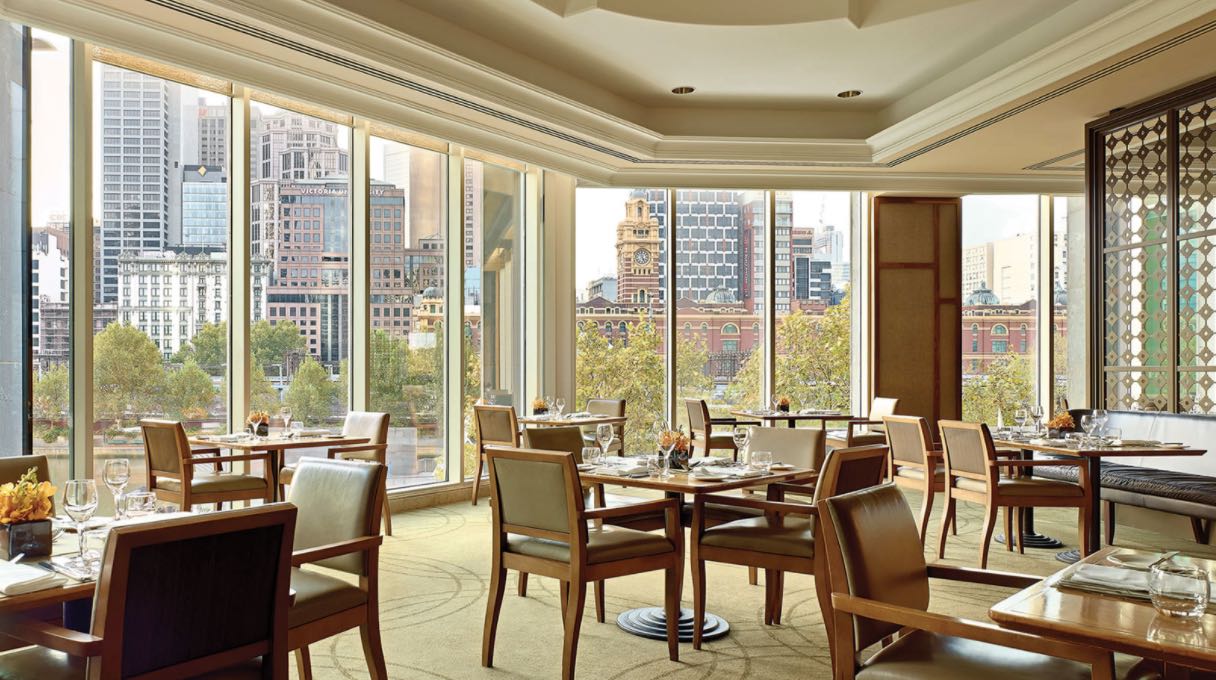 The Aria Lounge will reopen in early December. Keep an eye on their website for updates on Christmas plans.
The Langham Hotel's Aria Lounge delivered families a sweeter Christmas Day lunch, with a spectacular high tea dining experience. The menu was available from 12 pm and 3 pm and included sandwiches, scones, roast turkey, quiche, pudding, tarts, and much more. Otherwise, the Melba Restaurant was open for Christmas Day breakfast, lunch, and dinner, with an extensive menu to suit every family member.
Fittingly for Melbourne, a city known for its many fine restaurants, dining at The Langham Melbourne hotel is always an experience to look forward to. We'll delight your discriminating palate with cuisines prepared from the fresh harvest of Victoria's bountiful farmlands and the rich Tasman Sea.
ARIA BAR & LOUNGE - A SYMPHONY OF CLASSICAL TASTES
Our discreet bar and lounge is the perfect setting for social engagements and post-event nightcaps.
During the day, the ARIA bar & lounge presents an extensive selection of teas, coffees, light meals, and Afternoon Tea with Wedgwood.
In the evening, classic cocktails and fine Champagnes are served alongside artisan wines from the fertile Yarra Valley.
Book your afternoon here. 
Call 1800 641 107
Try Ludlow Bar Melbourne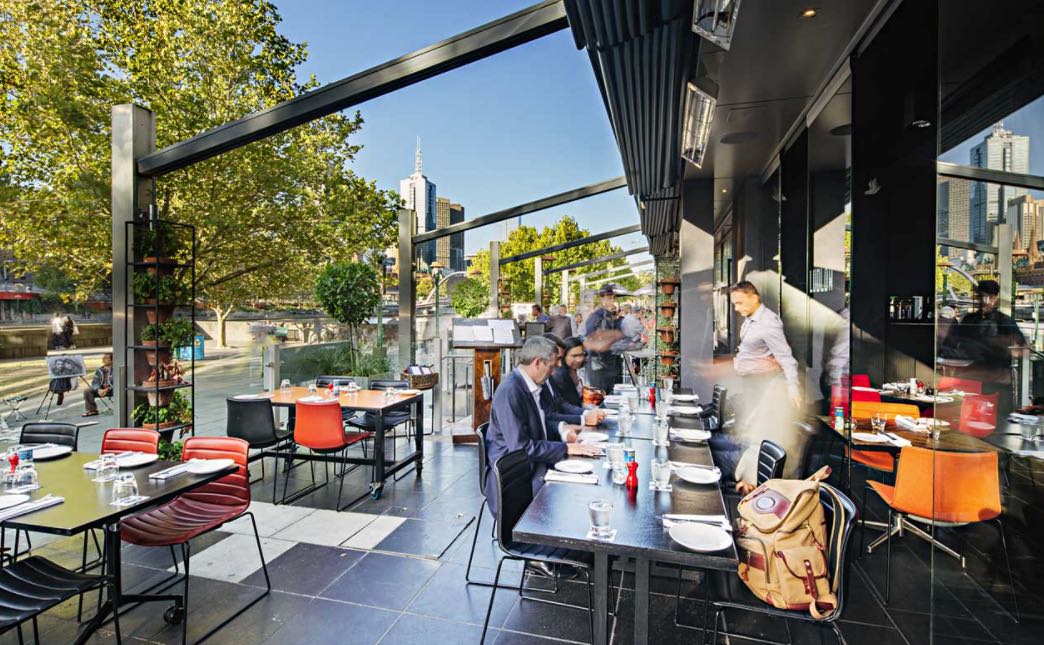 Also located in Southbank is Ludlow Bar. Check out the views of the Yarra and sit down to a three-course menu featuring classic Christmas staples like turkey ballotine served with creamed silverbeet, potato fondant and green peppercorn jus, or a seasonal berry pavlova with honeycomb and chantilly cream. There's even a separate children's menu for the little ones.
The Ludlow Lunch is Back! $25 and choose from Beef, Chicken or Veggie Burger, Fish & Chips, Pasta of the Day or Chef's Salad of the Day with a pint of local beer, cider or glass of wine.
Try Ludlow Bar Lunch 
Call 03 9699 1676
Spend your Christmas Lunch at The Westin Melbourne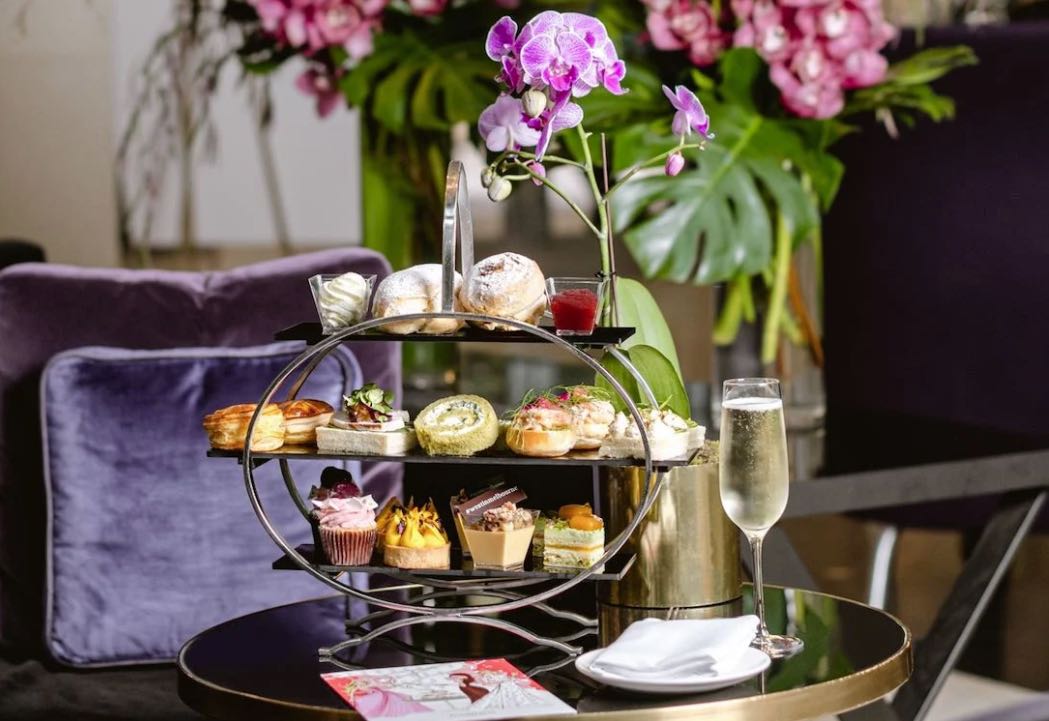 For those on the hunt for a Christmas Day dinner, the Westin restaurant may be a suitable option. Feast on a generous selection of cuisine created to be shared amongst your table. Revel in kingfish ceviche with summer flowers, baked Murray cod in a salt crust, and for dessert, traditional Christmas pudding with cognac crème anglaise, to name a few. Prices start at $199.
Escape to an urban sanctuary located in the heart of Melbourne and awaken your senses with a series of exceptional dining experiences sure to delight.
Unwind for the afternoon with friends or family and revel in a delicate selection of sweet and savoury treats. Indulge in the sophisticated surrounds of the Lobby Lounge or enjoy a takeaway in the comfort of your home.
Visit them here. 
Call (03) 9635 2222
Christmas Lunch at Bangpop Melbourne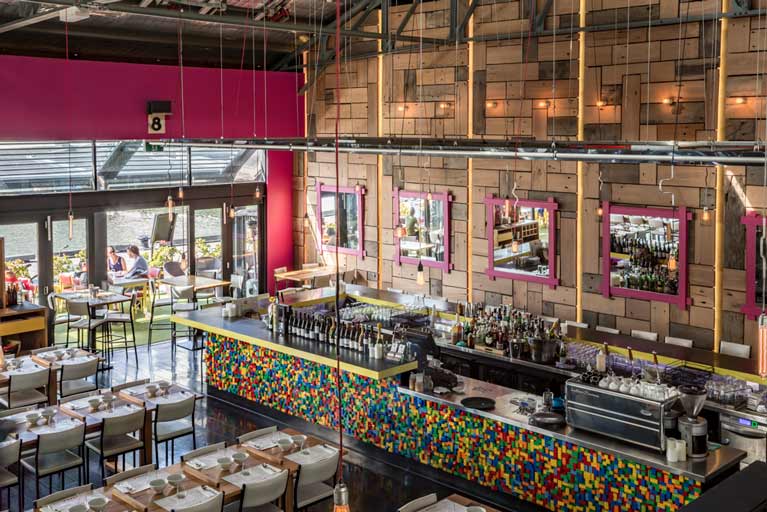 If you're searching for delicious Thai hawker food in Melbourne, BangPop is the place to go. Delighting Melbournians with amazing taste sensations, we offer various succulent Thai dishes, all made with seasonal ingredients sourced locally or straight from Thailand.
Go on a culinary journey to Thailand this Christmas with BangPop in South Wharf. Attend one of the multiple sittings that go for two hours at a time and receive a drink of your choice upon arrival. Taste the likes of crisp pork belly with mustard greens and dried chilli or a rich beef Massaman curry. They're also a vegan menu too. 
The concept is street food but doesn't expect prices to match. One soft-shell crab (albeit fresh, not frozen) with a tumble of herbs and a teacup of rice is a great dish but steep at $24.90. If you're on a backpacker budget, pop in for the lunch special, which will net you a plate (maybe a beef Penang curry) and a drink for $15. Unbeatable.
Book a table!
Call 03 9245 9800
Reasons Families Need To Visit Melbourne This Christmas.
Twinkly Lights And Santa!
Melbourne's so pretty at night time, so take your kids pretty light spotting before bed (and maybe throw in a hot chocolate and a waffle from a city vendor?). On Friday 28th November (at 7.30 pm), head to the City Square (seasonally renamed Christmas Square) to see the big Christmas tree lights get flicked on for the very first time! You can also meet Santa every day between 10 am and midday, at 1 pm and 3pm. Santa stays up late on Friday nights, ready to meet his fans between 4 pm and 7pm. There'll be Christmas buskers to keep everyone entertained as well as an awesome light show, including a new Christmas projection on Melbourne Town Hall.
Santa's Post Box will be open in Christmas Square from 7th November to 19th December, and just in case, the kidlets need to make contact with the big man himself! Include a self-addressed envelope and stamp and get a reply from Santa.
A Very Big Ride!
Our whopping Ferris wheel, the Melbourne Star, sits on Melbourne's waterfront, glowing prettily and offering a pretty unforgettable view of the city. Give your gang the Star treatment. It's pretty much one giant Christmas decoration!
Dumplings!
Dumplings are cheap, delicious and plentiful, just perfect for hungry families. They might even be a little bit festive, right? Little Bourke St (and the shops and lane ways that spill from it) is the best place to start your dumpling tour. If you fancy more than a plate of dumplings, keep your eyes peeled for great Yum Cha options in the same area.
All Of The Art, All Of The Time!
The National Gallery of Victoria is chock full of arty treasures and runs great school holiday and weekend activities for kids too. The water wall is a super fave, but the gift shop is also a gem, filled with interesting people - perfect for a little unique Christmas gift. Just a stone's throw from the city centre (with plenty of snack options on the way and within).
Really Impressive Fireworks!
What better excuse to extend your Christmas time stay than Melbourne's famous New Year's Eve fireworks?! There's an early set at 9 pm for the littlies (or stay up till midnight for the whole shebang).
Secret Laneways!
Melbourne's middle name is 'laneway', and rightly so. We're super keen to make the most of inner-city space, and shops spill into alleyways and dead-end lanes. Get off the beaten track, find some hidden gems and join the locals where they latte. (Don't forget to look for the laneways' special Twelve Days Of Christmas decorations over the festive season.)