It's wedding season and you know what that means – lots of planning and not enough time! We rounded up some of our most favourite DIY marriage blog with a few snaps to capture their romantic ambiance.
Our Top Wedding Blogs & DiY Websites
Wedding planning can be difficult for an inexperienced couple to take on alone. Finding a cheaper venue, hiring bartenders and servers, and other vital details are easy to overlook without the help of an experienced professional.
The trouble is that sorting through the thousands of blogs and websites out there to find legitimate, sound advice can be challenging for a newly engaged couple. That is why I have created a list of the best five blogs and websites to follow when planning a wedding feast!
The Knot
The Knot is a force to be reckoned with when it comes to wedding planning. With endless planning tips, real-life wedding inspiration, a vast database of vendors, and much more, The Knot truly is a one-stop-shop for wedding planning.
Are you looking for a caterer or bartender for your event? The Knot has the Venues and Receptions section on their website that allows users to narrow down their search by price, specialty, and location. The database even includes customer reviews so that users know what to expect.
Once Wed
Once Wed is one of the best wedding blogs for ideas on recipes, used wedding gowns, hair + makeup and more. Her navigation on her website allows you to search by the type of wedding you're trying to create, whether it's rustic or vintage – you'll find what you're looking for.
Budget Wedding Websites
The Budget Savvy Bride
The Budget Savvy Bride is an excellent place for any couple working on DIY wedding projects. This blog offers free printable tools, wedding resources, planning tools, DIY projects, and even has an area on their website devoted to weddings by budget.
The Broke-Ass Bride
The Broke-Ass Bride is a blog devoted to wedding planning on a budget. What makes this blog a favourite is a fact that they promote the idea of brides taking the budget they have and using their creativity to make the most of it.
Small details went a long way. The best part about short information is they can be very inexpensive. So, our advice is to pay attention to the little things. Alone they may seem insignificant, but added up; they genuinely contribute to the whole atmosphere.
A Practical Wedding
The name pretty much says it all. If it is practicality that you seek, then look no further. A Practical Wedding is a blog that offers sound advice, DIY projects, a vendor guide, and several other juicy tips for wedding planning on the inexpensive side.
A practical wedding is a DIY wedding website where you can check out all of these fantastic ideas and Design on a dime. This website is a godsend for the thrifty shopper. You don't have to be crafty to fashion these brilliant ideas. All you need are a few simple crafting tools and voila! Her DIY crafts section is probably one of the most creative and inspiring DIY endeavours we've seen yet!
DIY Weddings
Intimate Weddings
Intimate Weddings is an adorable website that allows you to choose from several DIY projects for weddings, from decor to food + drink. Her ideas are super affordable and very easy to make.
The Daily Meal
Looking for a nerdy wedding cake? How about a DIY centrepiece option? The Daily Meal is the holy grail of DIY wedding food and beverage. With clear DIY and assembly instructions and even video tutorials, Pinterest fails will become a thing of the past.
Need more inspo? Check out some of our top picks for a beautiful Autumn Wedding.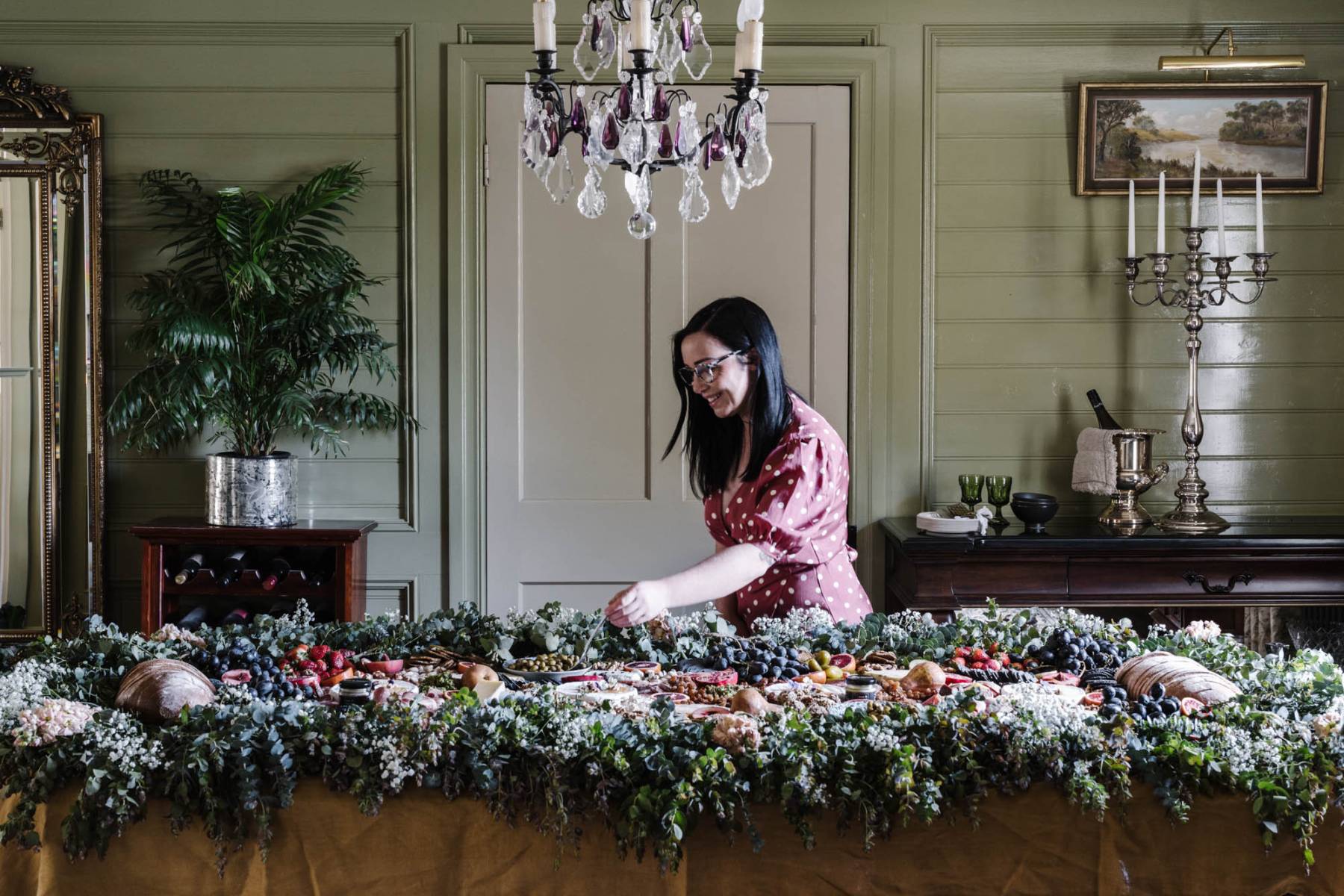 Check out some of our other articles to help you plan your dream wedding.
Details & Decorations - Our Top Picks
Details and Decorations
Etsy

www.etsy.com
Etsy is a treasure trove of wedding inspo at your fingertips. You'll find handcrafted goodness from its more than 1.7 million artisans, ranging from custom cake toppers to tree bark table numbers.
Kate Aspen
Kate Aspen is a premier designer and manufacturer of favours and gifts for weddings, bridal showers, baby showers, and special occasion celebrations.
Kate Aspen favours and gifts pair classic merchandise with trend-right colours, themes, and designs. Always leaders in product development, Kate Aspen designers are committed to creating an original product mix. Since 2004 the Kate Aspen line has expanded to include personalized favours, wedding décor, and small gifts. As always, Kate Aspen products are gift-ready and ready to add a finishing touch to your special day.
Initially available only through online boutique wedding websites, Kate Aspen products are now easier to find than ever! In addition to the original online boutiques, favours and gifts are available for purchase around the world in a variety of retail stores, websites, and directly from KateAspen.com.
Make sure to check out the Kate Aspen Blog. Here you'll find tips, inspirations, and ideas to make your day as special and unique as you are!
Browse by your wedding style at Kate Aspen to find the best décor collections for your specific theme. Are you celebrating your nuptials with a romantic garden party? Choose from a plethora of pretty, modern lace accessories. Are you tying the Knot at the beach? Get your nautical fix with seahorse napkin rings and seaside-themed mason jar wedding favours.
BHLDN
BHLDN (pronounced "beholden") is a thoughtfully curated wedding shop for all things bridal and occasion. Brought to you by Anthropologie, BHLDN Weddings offers a full assortment of wedding dresses, bridesmaid dresses, party dresses, accessories, and décor—all reasonably priced and designed to dazzle. We're here for every aspect of your big day, with collections of classic wedding gowns, bridesmaids dresses, mother of the bride dresses, flower girl dresses, wedding décor, and dresses for special events. Our wedding boutique is stocked with designer styles from Watters, Catherine Deane, Jenny Yoo, Needle & Thread, Tadashi Shoji, Marchesa Notte, Flor Et. Al, ML Monique Lhuillier, Nouvelle Amsale, and many more. Whether you're seeking a sleek, modern wedding dress, a romantic ball gown, a boho lace wedding dress, or a trendy two-piece wedding dress, you're sure to find your perfect gown. Our online stylists are also available to answer your most pressing questions, from how to find the perfect wedding shoes and accessories to whether that veil colour matches your dream dress.
Not sure where to start with your bridal party? Check out our introduction to mix & match bridesmaid dresses that will give your BHLDN bridesmaids a chance to show their true colours and (most importantly!) feel comfortable. If you're looking for wedding guest dresses, we have a curated assortment of formal dresses, cocktail dresses, and jumpsuits that will ensure you're the best-dressed guest at any celebration. Don't forget to take a peek at our new arrivals, little white dresses, bridal accessories, bridesmaid robes, bridesmaid gifts, and bridal separates to complete your BHLDN bridal experience! 
Anthropologie's reasonably priced bridal extension, BHLDN, has all your boho wedding needs covered. Shop for vases and votives, chic place cards, or even a beautiful wedding gown, if you feel so inclined.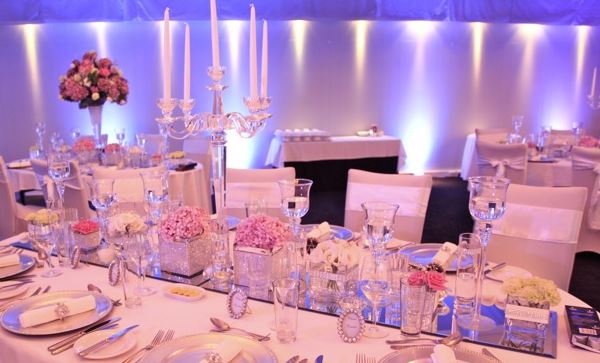 Wayfair
Wayfair goes above and beyond just home décor and furniture. This one-stop-shop specializes in weddings, from string lights to aisle runners and ring boxes.
Save on Crafts
https://www.save-on-crafts.com/
Ballin' on a dirt-cheap budget? Look no further than Save on Crafts for all your DIY needs. Blackboards, cotton pouches, burlap—it's all here.
Impress Rubber Stamps
https://www.impresscardsandcrafts.com/
One $7 stamp can work wonders on an invitation, menu, or favour bag. Impress Rubber Stamps also sells stickers, ink pads, and punches too.
Impress Rubber Stamps was founded in Seattle in 1987, today we have two retail locations with customers from all over the world. Our goal is to make each of our stores a unique and fun place to visit - a site where creative ideas overflow and the service is excellent. We have a talented staff of over 15 people, each with their unique style ready to help you select the elements needed for your creative projects.
Impresscardsandcrafts.com is regularly updated with our newest images, products and class schedules. Our web site features many of the same ideas for cards and projects that you would see if you visited one of our retail stores. Through our website, we hope to promote creativity and the "Impress Style" with customers old and new. We share our ideas with you for the sheer enjoyment of sharing our creative spirit, and with the hope that you will be inspired to show your style when you start your next project.
Jamali Garden
Hooray for decorative goodies like feathers, seashells, beaded napkin rings, and lights—all at wholesale prices at Jamali Garden. 
Their wedding collection will bring your wedding reception and wedding ceremony to life. From rustic charm to modern decor, Jamali Garden's wedding supplies will help you create the perfect wedding theme. Our wide selection of wedding decor includes beautiful silk flowers, bouquets, and floral decorations. Adorn your special day with our candles, vases, decorative birds and more!
For Your Party
Whether you're looking for personalized wedding napkins for your black tie wedding, custom cups for your tailgate or the perfect wedding matches as party favours, you'll find them here. Create perfect, festive accessories for your party! Our galleries are full of trendy and beautiful designs styled for any event. Design monogrammed napkins, birthday party favours, graduation cups or wedding menus—your perfect party supplies are here at For Your Party.
Want to print your faces on a book of matches? Of course, you do. Need monogrammed napkins, place cards, or coasters? You'll find personalized details galore at way affordable prices at For Your Party.
La Tavola Fine Linen Rental
There's so much more to wedding linens than merely picking a colour and putting it on the table. Fortunately, La Tavola Fine Linen Rental—the nation's leading linen rental company—can walk you through all the details to ensure you find your signature linen style.
Luna Bazaar
In search of paper lanterns? Luna Bazaar has them in every shape, size, colour, and pattern imaginable. You'll also find easy-on-the-wallet parasols, hand fans, and votive holders. Who said decking out a party space had to cost a fortune?
Initially founded in 1992 in the foothills of the Green Mountains in Southern Vermont, Luna Bazaar (formerly Cultural Intrigue) is a home décor brand offering a bohemian and globally inspired collection of on-trend accessories for the home, garden, entertaining and events. We serve a wide range of customers, ranging from the décor savvy consumer to large retailers and event planners.
Starting as an importer of unique, small-batch home décor items and indigenous objets d'art, we've grown to become a favourite among event planners, interior designers, and design enthusiasts, as our curated collection has evolved into an ever-enchanting assemblage of decorative accessories. Our universe of products includes timeless artisanal pieces, as well as our signature paper lanterns, colourful glassware, exotic textiles, vintage-inspired décor, and so much more.
If this list is not enough, please check out our list of Melbourne Wedding Suppliers.
Gifts and Favors
Mark and Graham
https://www.markandgraham.com/
Extend thanks to your bridal squad with personalized gifts from Mark and Graham. You can't go wrong with monogrammed canvas totes or initial necklaces that will stand the test of time.
As a part of Williams Sonoma, Inc, we belong to a family of brands that care deeply about quality. Founded in 2012, we sought to create a space where our customers could find beautifully crafted products they could transform into one-of-a-kind pieces with a monogram. Even our name, Mark & Graham, is derived from our mission to help you make your mark with a monogram.
Dogeared
Dogeared is your go-to for finding delicate and affordable keepsake charm necklaces your bridesmaids will la-la-love.
We think this moment... with all that's going on... is a time when we all need these reminders the most. So we've decided to make our entire collection as accessible as possible.
Find a necklace, bracelet, or any piece that speaks to you or anyone you love that can act as a reminder... something to wear as we navigate all that is ahead. A reminder to be strong, calm, loving, or whatever else feels right. If it's good for you, it's good for us.
Our goal is to create a wave of love and connection. Reminding us, we are all moving through this together, and we are here for each other.
We will also have some jewels that we will gift to anyone not able to spend right now, as everyone deserves reminders of love, empathy, and connection always. Please reach out to our do good team.
Fontaine Maury
Get personalized prezzies for all your guests at Fontaine Maury: the ultimate monogram-everything store.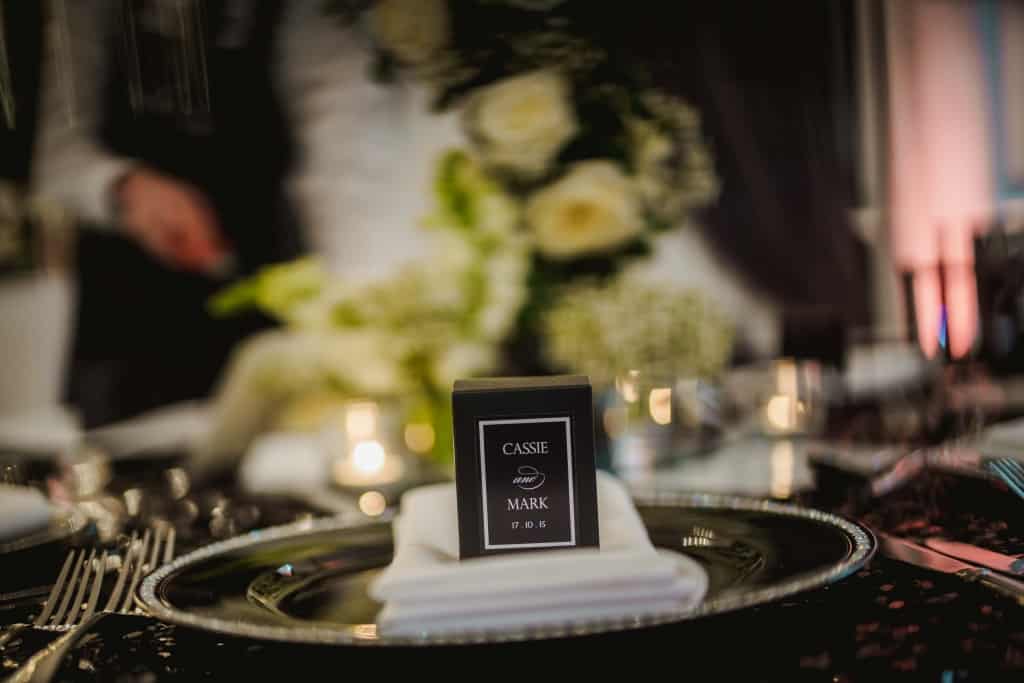 Food52
Navigate beyond kitchenware to find unique favours your guests are sure to enjoy post-wedding. Treat your nearest and dearest to one of Food52's chocolate bars or mini cocktail kits.
A decade ago, we set out to bring cooks together from all over to exchange recipes and to support each other in the kitchen. We wanted to create a buzzing place for others who do what we do all day long: talk about food! Since we started Food52 (we cook 52 weeks a year, get it?), tens of millions of cooks and eaters have found their way to the site.
On Food52, you can find thousands of recipes submitted by our community and cooked by our editors in our very own test kitchens. Our methods and articles are James Beard Award-winning, our cookbooks are New York Times bestsellers, our Instagram is loved and followed by millions, and our community has grown to over 13 million people.
In 2013 we launched our shop to bring like-minded makers and artisans together with all of us. Today we curate the great things that allow you to cook and eat thoughtfully, and we've grown to include the home goods and crafts that support joyful living—and we've even started making some of these products with you! Great food isn't just about ingredients, and it's about everything that makes a meal—it's the platter you serve tacos on; the composter in your kitchen; the knife you take on picnics. And joyful living goes beyond just the kitchen; it's the beeswax candles on your table, the wreath on your doorway, the linen throw that accents your couch.
We envision Food52 as the one place you can see thousands of test kitchen-approved recipes, shop the kitchenware you need to make them, and discuss the results with like-minded people. That same destination can be the go-to when you need a birthday gift for a food-obsessed friend. The place to look for high table linens. The place to window-shop and daydream. We depend on—and we look forward to—your ideas, feedback, and support. So get ready for some inspiration and come hang out!
Glassybaby
Glassybaby offers hand-blown votives in 400+ colours. Not only do they make gorgeous gifts, but they can also be rented for your wedding day.
MoMA Design Store
Pick up quirky gifts like artsy scarves or portable space-age speakers at the MoMA Design Store for your entire wedding party.
In 1932, The Museum of Modern Art established the world's first curatorial department devoted to architecture and Design. MoMA has long recognized Design's important role in our culture alongside more traditional mediums like painting and sculpture.
First, we assess a potential new product against our design filters, a set of 8 criteria that we use to ensure every item is a good fit with our vision of good Design. Next, each proposed product is evaluated by MoMA's curatorial department. Only those items that make it through these two steps successfully can become part of our assortment.
Olive and Cocoa
https://www.oliveandcocoa.com/
Send guests home with gourmet bulk gift boxes from Olive and Cocoa (think: heart windowpane cookies or a sampling of Rocky Road popcorn) for a super sweet surprise.
We are introducing Olive & Cocoa, purveyors of gifts gracious, thoughtful and beautiful. With wit and whimsy, we present to you a collection that includes a little something for every occasion, from the wedding of the season to the office, thank you, to the birthday of a dear friend.
"It's all in the details. Style, art, beauty, meaning, and mostly imagination." As Olive and Cocoa would say, "A gift is an extension of yourself." From our eco-friendly handcrafted wooden crates and packaging to our market-selected edibles and expertly designed florals, our exquisitely presented gifts always make a grand entrance.
"Open your heart, explore meaning, and express feelings with surprises, wows and little thoughts of thanks and love." A carefully selected gift from the Olive & Cocoa® collection ensures that your thoughtfulness will linger long after the last bloom has faded, the final treat has been savoured, and the previous candle has been wished upon.
MyWeddingFavors
https://www.myweddingfavors.com/
If you're looking for wedding bargains or bridal shower favours catered toward a specific theme, look no further than MyWeddingFavors.
We strive to help every bride and groom prepare for their special day. We believe that the little things - a favour, a gesture, a simple thought put into action - speak volumes in all the special occasions of your lives. Wedding favours are rapidly becoming a bona fide tradition, as brides and grooms look for the perfect way to thank their guests. Our vast selection includes ideas to please and amaze every design sense and wedding vision. The My Wedding Favors team of buyers search the world over, drawing from artists and artisans alike in their search for beautiful, elegant favours you can be proud to give your guests, and they'll be happy to take home and remember. From theme wedding to destination reception favours, from favours that feature the elegance of Asia to the romance of the four seasons to the carefree whimsy of the beach - you'll find it all here!
We're making a name for ourselves, too. My Wedding Favors has been featured in Modern Bride magazine, Brides, and many others.
Our help doesn't stop with the sale, either. The My Wedding Favors' expert customer relations and support staff is available Monday through Friday to handle your questions, concerns, and decisions leading up to the big day. If you're looking for a friendly ear, some down-to-earth advice, or only a little cheerful encouragement, we're here for you.
We hope you enjoy browsing our online catalogue and our fun bridal and wedding ideas and looking over our complete selection of wedding and bridal reception favours, wedding accessories, and gifts for your bridesmaids and groomsmen gifts too. We even have a breezy collection of novelty gifts and fun notions, and a range of invitations - as you can see, we've thought of everything! Above all else, we wish you the best - now and in the future - as you plan your extraordinary occasion.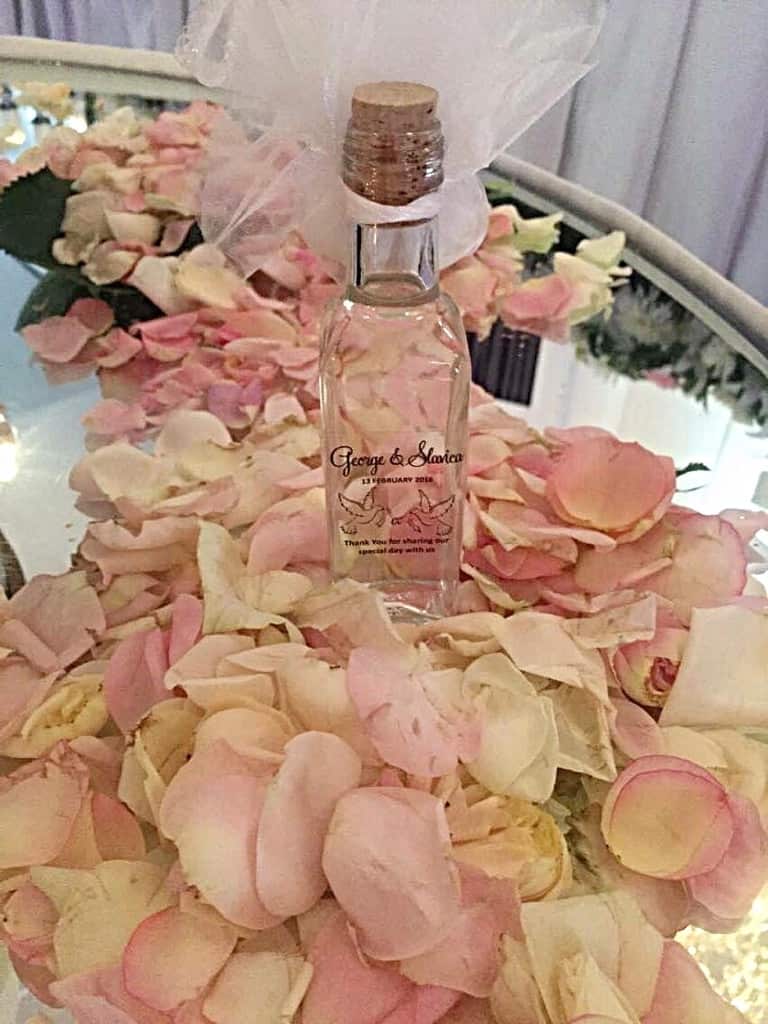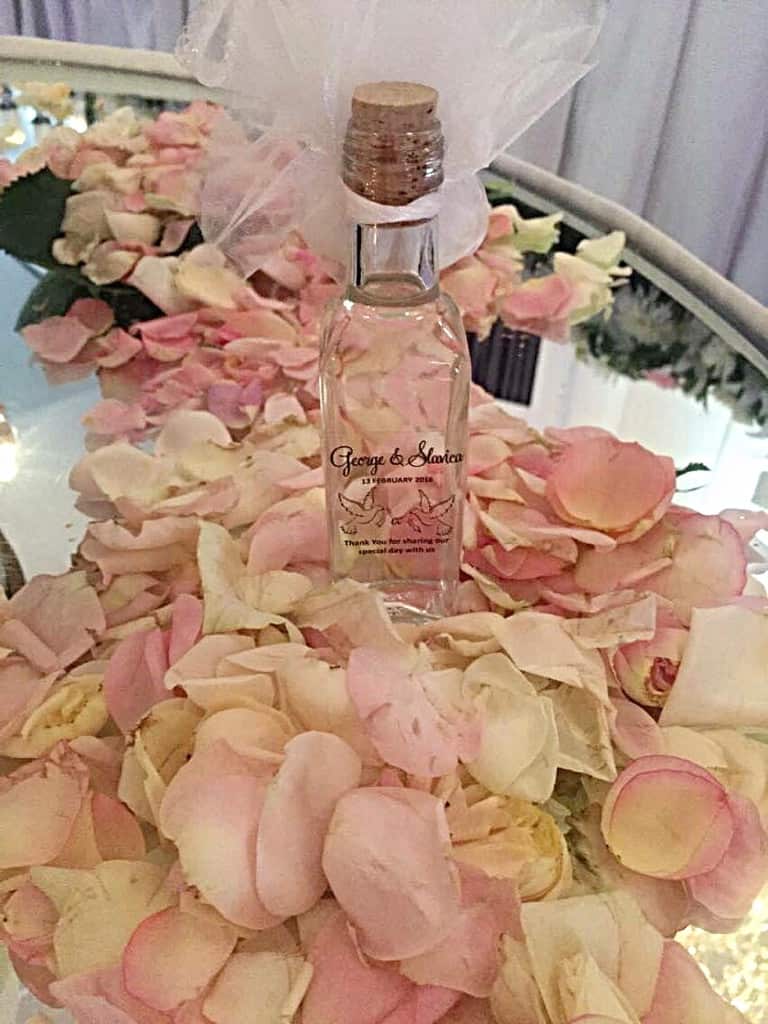 Beau-coup
Brownie pops! Luggage tags! Candy jars! If you can imagine it, you'll probably find it at Bea-coup, an online store devoted to wedding favours and unique embellishments.
We believe that life is a series of milestones to be celebrated and that favours are an essential part of every special occasion. Beau-coup is committed to providing an unmatched selection of high-quality favours, gifts and supplies as well as exceptional customer service so that every celebration can be a once-in-a-lifetime event. We want to inspire our customers and help them find the perfect way to honour their achievements and to thank their loved ones - to say merci beaucoup!
Check out some of our other articles to help you plan your dream wedding.
Flowers
It's By U
If you're looking to put a DIY spin on your floral arrangements, It's By U will be right up your alley. This flower delivery kit arms you with farm-fresh blooms, vases, scissors, and bouquet arrangement tutorials, so you and your wedding party can incorporate some flower power into your next night out before the wedding.
Fresh flowers are an instant source of joy and calm. Arranging them yourself is the perfect way to tap into your creativity, reconnect with nature, or just take a few moments out of your day to make something beautiful.
We only send you in-season, fair-trade items from farms around the world. With every delivery, you'll discover exotic new blooms you'll never find at the grocery store — all while reducing flower waste and making the world a little more beautiful, too.
Rachel Cho Floral
Inspired by the founder's New York City upbringing, Rachel Cho Floral works closely with clients to guarantee the elegant, handpicked floral arrangements of your wedding dreams.
The Bouqs Co.
The Bouqs Co. is an eco-friendly company in which you can order arranged flowers or bulk blooms (this is an excellent resource for DIYers).
Bouqs Company was founded with the bold intention of bringing romance and delight back to what was once a noble exchange: the giving and receiving of flowers.
Grounded in transparency, responsibility and simplicity, we create genuine moments of an emotional connection for our customers, build meaningful relationships with like-minded farmers and florists while empowering them to thrive, and eliminate unnecessary waste along the way.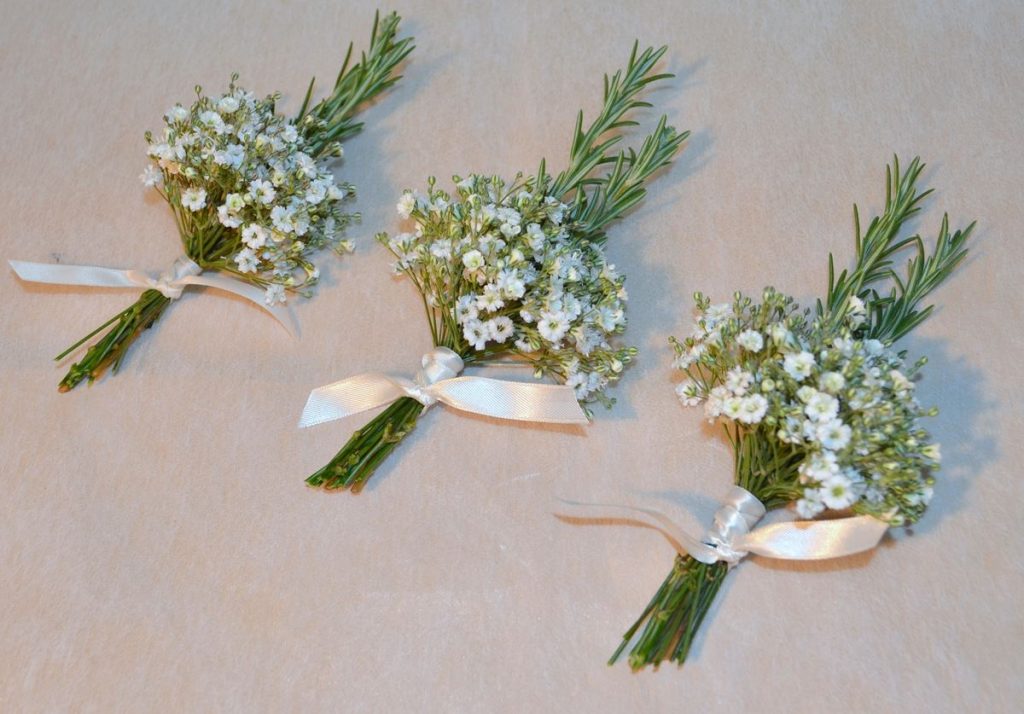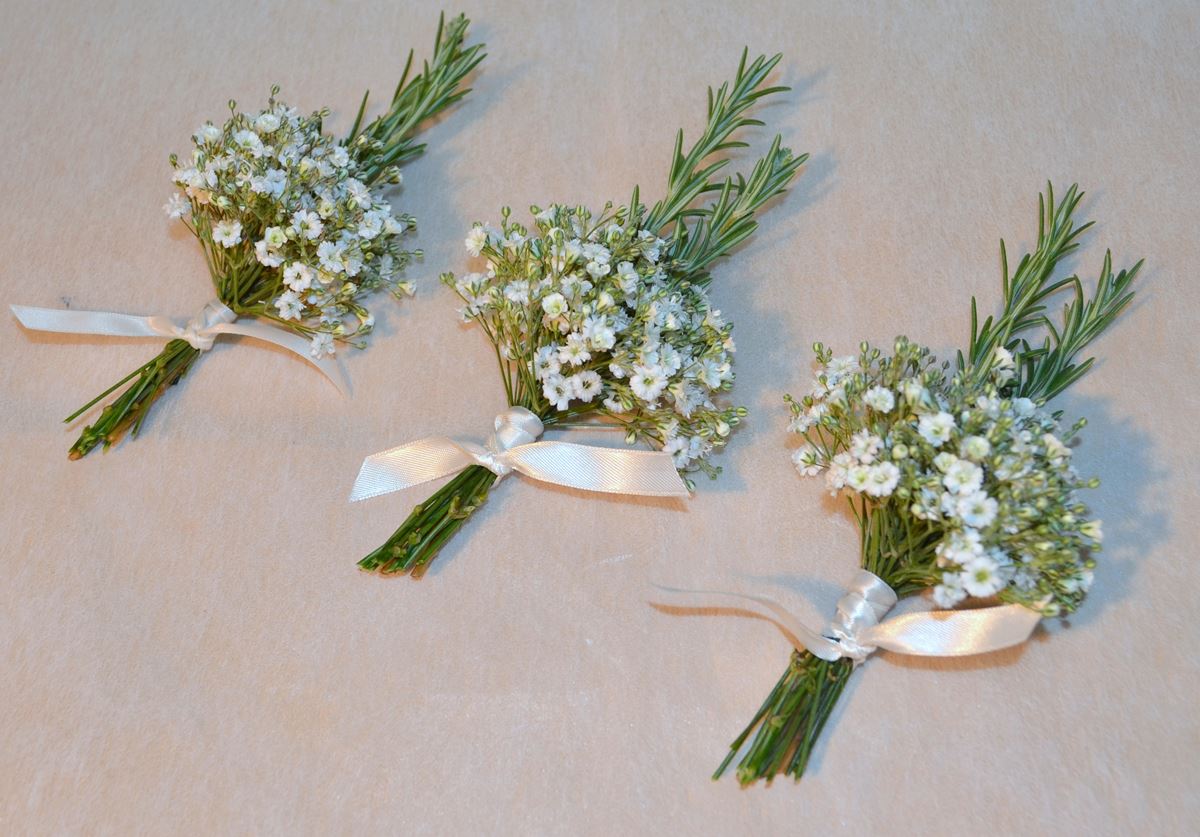 Nettleton Hollow
https://www.nettletonhollow.com/
Along with flowers, you'll find an assortment of branches, grasses, pods, and foliage at Nettleton Hollow. All are perfect for creating unusual arrangements or adding texture to any floral centrepiece.
They specialize in high-quality decorative branches, dried flowers, dried grasses and other lasting botanicals. All of their products are real and occupy a satisfying middle ground between fresh and artificial flowers and plants. Their items should look great for months, if not years. Most are available individually. 
PlantShed
Browse through PlantShed's carefully curated selection of blooms according to price range or flower type. You can customize your bouquets online and have them delivered to you. Rather leave the flower arrangement up to the professionals? You have the option to work with the PlantShed team to decorate your dream venue.
Bloominous
You'll find pretty floral and colour combos aplenty at Bloominous. Peruse its extensive collections for all your wedding day blooms—from your bouquet and table centrepieces to groomsmen boutonnieres.
Bloominous brings beautiful Design, value, personalization and efficiency to wedding flower shopping. We work with farms around the world to bring a diverse variety of fresh flowers to our couples. Shop from our top-selling collections or let our design concierge modify a design to fit your vision.
FiftyFlowers
FiftyFlowers offers a mind-blowing variety of flower options. You can search by colour, season, and bloom type. And the prices? Ah-mazing.
We believe that flowers have the power to elevate any day or occasion into an unforgettable sensory experience. Whether you are designing your dream wedding, coordinating a high-end luxury event, or styling an editorial photoshoot, we take pride in providing you with the highest-quality flowers that will inspire your vision, ignite creativity, and empower you to create a once-in-a-lifetime experience. For flower lovers who want frequent fresh, beautiful arrangements, we offer weekly straight-from-the-farm bundles on an opt-in subscription basis through The Flower Fix.
Afloral
Get everything you need to create your bouquets on Afloral, including tools, floral foam, and bouquet holders.
Are you looking for the best selection of artificial flowers? Shop Afloral for great prices on superior silk flowers, vases, wedding bouquets, floral supplies, and more. Whether you are a bride, florist, event planner, or just love creating with flowers, Afloral's customer service reps are here to help. 
Fritts Rosenow
https://www.frittsrosenow.com/
You'll find unique options (and an extensive celeb clientele) at Fritts Rosenow.
Bloomerent
Craving pretty stems at your wedding, but not loving the hefty price tag? Say hello to Bloomerent. This floral recycling service allows you to share your flowers with another event after your wedding day, or save big bucks and reuse fresh blooms from a previous game.
With Bloomerent, when flowers are being repurposed, your florist is responsible for renewing centrepieces between one event to the next, so you never have to worry about receiving less-than-perfect flowers. So, what changes? Both events save money if the centrepieces are reused, and the florist's hard work and talent live to see another day by being resold.
Bundles are our latest product and were built to make the process of booking wedding flowers easier for couples and florists. With upfront and transparent pricing directly on our website, couples can "build their bundle" by adding all of the flowers they need for their wedding with the price tag attached. Once you check out, we'll match you with a Bloomerent florist in your tier, and it's time to start the design process. Your pricing will be guaranteed, and you can always make additions/changes with your florist.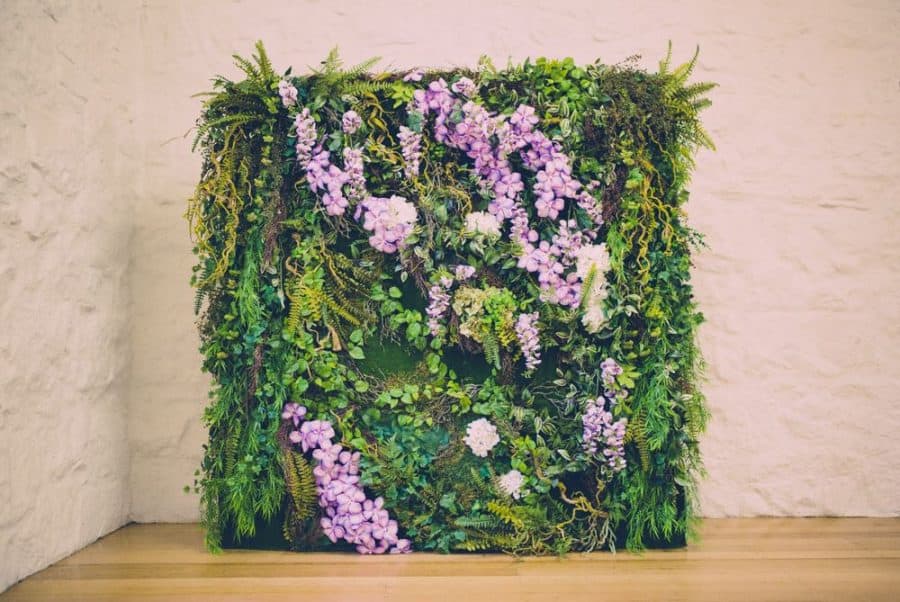 Stationery & Paper Goods
Paperless Post
https://www.paperlesspost.com/
Save major moolah without compromising style by sending digital invites through Paperless Post. From the bridal shower and the bachelorette party to the wedding itself, this stationery site has you covered. Bonus: It even allows you to keep track of your RSVPs online.
Millions of people use our elegant technologies and expressive designs to celebrate their most important life occasions. All of our product is designed, developed, and deployed in-­house. We're serious about what we do, how we do it, and making sure we're scaling quickly and smartly. We know that the essential ingredients for a healthy, happy workplace are autonomy, transparency, sustainability, and empathy.
Vistaprint
https://www.vistaprint.com.au/
At Vistaprint, the invitation options are endless. Check out its wide assortment of design templates. You can even upload your Design or let a team member create an invite for you.
To create an invitation that reflects your wedding-day style, start here.
Evermine
Create labels for tags, place cards, and escort cards for as little as 15 cents each on Evermine.
Creating beautifully personalized products is what it's all about for us! We love helping you make your special events unforgettable, your homemade, home-brewed, and handcrafted treasures look fantastic, and your small business look thoroughly professional.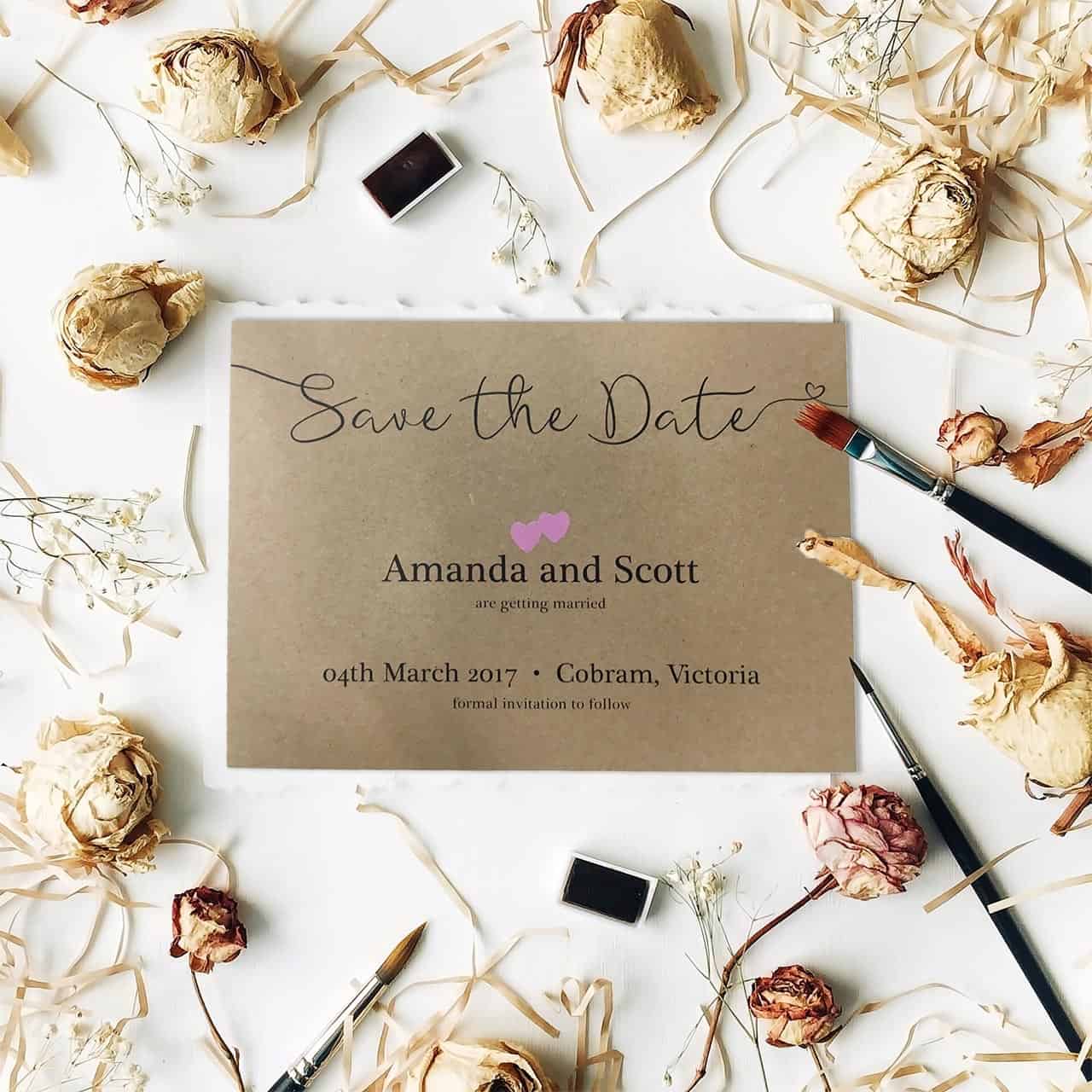 Bliss & Bone
If über-modern stationery is more your style, Bliss & Bone has you covered. From save-the-dates to customizable wedding suites, you'll love its moody, contemporary picks.
Papyrus Online
www.papyrusonline.com
Along with guest books and invitations, Papyrus Online is a primary spot for picking up those all-important thank-you cards.
At PAPYRUS, our products are carefully curated to reflect our passion for fine art and commitment to only the finest quality materials. Adding a personal touch to your gifts and greetings has never looked better. From a card that expresses exactly what you have in mind to gorgeous gift wrap that is perfect for the occasion, PAPYRUS allows you to savour the joy of every day. We believe every significant moment, no matter how small or personal, is a reason for celebration. Our card store offers eloquent and well-dressed greeting cards for many of life's important moments, including birthdays, weddings, and days that call for a few inspiring words.
Minted
Want to have fun with your wedding stationery? Minted can help with that. Share the story of how you met with customizable fold-out save-the-dates.
We believe that great Design lives and thrives in the hands of independent artists that people do not have access to through traditional retailers. Minted uses technology to allow consumers to discover great creative talent, making Minted a place where artists can learn, gain exposure, and build their businesses.
Paper Source
https://inside.papersource.com/
With hundreds of templates and designs to choose from, you'll find creating your dream invitation suite a breeze on Paper Source. Be sure to check out its collabs with brands like Kate Spade New York, Oscar de la Renta, and Rifle Paper Co.
At Paper Source, we believe that every moment presents a new opportunity to create something unique. From the journal where you share your most precious memories to the stationery that helps you celebrate life's simple joys, we've thoughtfully designed each boutique Paper Source location, down to the very last card on the shelf, to be your inspiration haven.
Need more? Here's our exclusive list of Top 10 Wedding Florists in Melbourne.
Check out some of our other articles to help you plan your dream wedding.
Accessories and Extras
Jennifer Behr
https://www.jenniferbehr.com/#
Celebs like Rihanna and Natalie Portman adore Behr's Swarovski-encrusted and silk-organza headpieces—and you will too.
Sara Gabriel
Can't decide what to wear for a headpiece? Get inspired by Sara Gabriel, where you can scour its extensive collection of handmade and customizable veils.
We say this all the time -- every piece we make is crafted entirely by hand, one at a time, and just for you. It's kind of unbelievable to imagine something being made in the modern world without factories, giant machines equipped with multi-directional conveyor belts, stamps, steam, and mechanical arms, and overflowing stockrooms, but that's just how things have always worked best at Sara Gabriel. It never felt right to give up on the details, so we've stuck to our bespoke craft roots, right down to the hand-signed milliner tag on every order.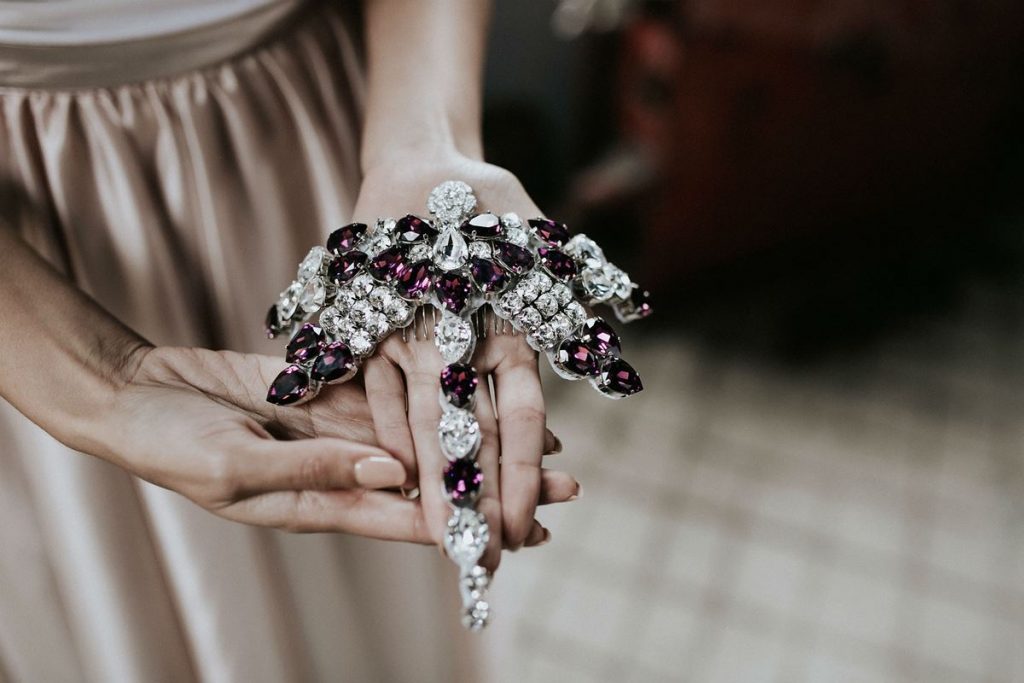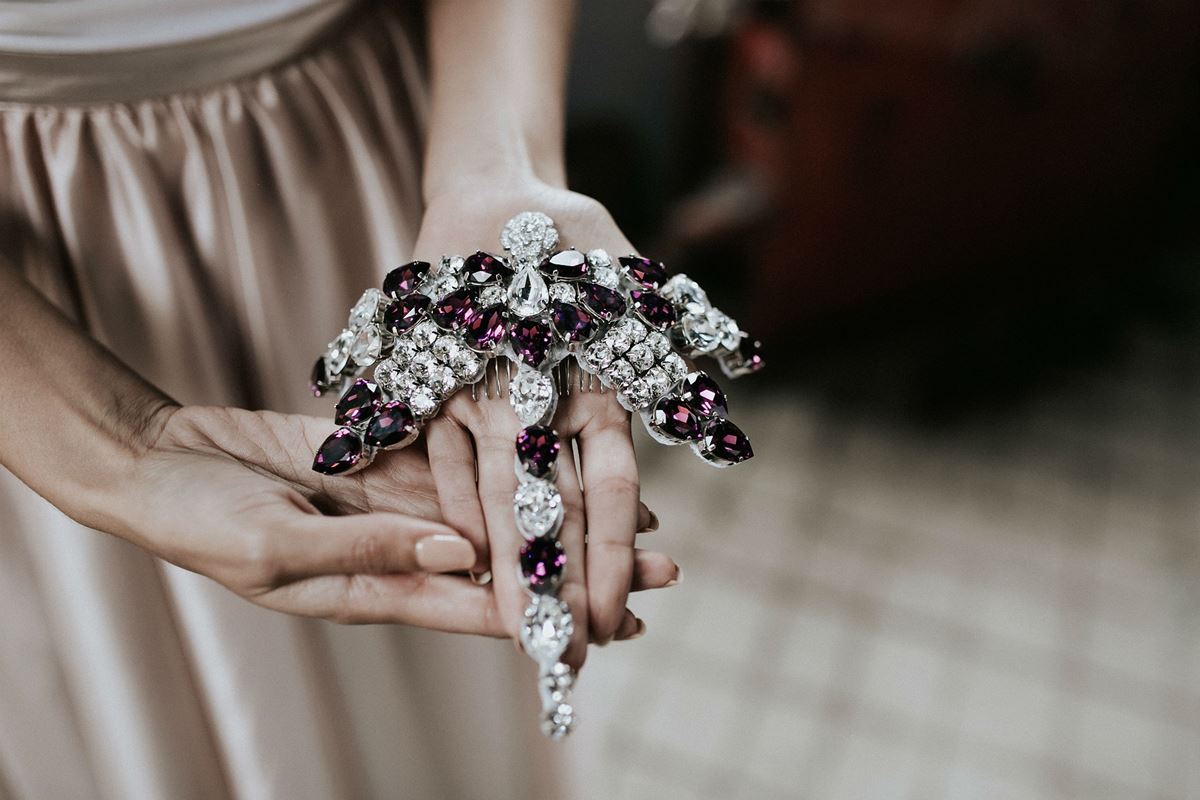 Spanx
Type "bridal" in the site's search box and Spanx will tell you exactly what kind of shapewear works with your gown's silhouette.
SPANX founder Sara Blakely was getting ready for a party when she realized she didn't have the right undergarment to provide a smooth look under white pants. Armed with scissors and sheer genius, she cut the feet off her control top pantyhose, and the SPANX revolution began! With a focus on solving wardrobe woes, the SPANX brand has grown to offer bras, underwear, leggings, active and more. SPANX has secured its place in women's hearts and pop-culture with daily mentions everywhere from CNN to SNL.
In March of 2012, Founder Sara was named the world's youngest, self-made female billionaire by Forbes Magazine and one of TIME's 100 Most Influential People. Headquartered in Atlanta, GA and opening retail shops across the United States, SPANX can now be found worldwide in more than 50 countries. In addition to keeping butts covered from Savannah to Singapore, SPANX also shapes the world by focusing on our mission: To help women feel great about themselves and their potential.
Journelle
La Perla bras, Hanky Panky undies—you'll find these and more on Journelle. Hit up this luxury lingerie store if you want to pick up something sexy for your wedding night.
Journelle is a multi-line, multi-brand lingerie destination for lingerie that works as hard as you do and looks great doing it. Run by women, for women, Journelle sources, and selects our fit-tested, fashion-focused collection from a killer lineup of many different, diverse lingerie designers. Every mood, every look, every feeling, every outfit, every damn day.
The name, taken from the French word "journellement," meaning daily, is a nod to the belief that wearing lingerie that fits your definition of strength AND beauty, is absolutely a necessary luxury, and an empowering part of every woman's routine. After all, you wear lingerie every day. Shouldn't you love it?
Azaara
You can count on Azaara to lend pizzazz to your big day ensemble, whether it's via a pair of filigree earrings, beaded bangles, or oversized rings.
Jimmy Choo
https://row.jimmychoo.com/en_AU/home
Choose from one of the many handcrafted pairs of Cinderella-esque steppers featured in the Jimmy Choo bridal boutique, or design your own made-to-order wedding day footwear.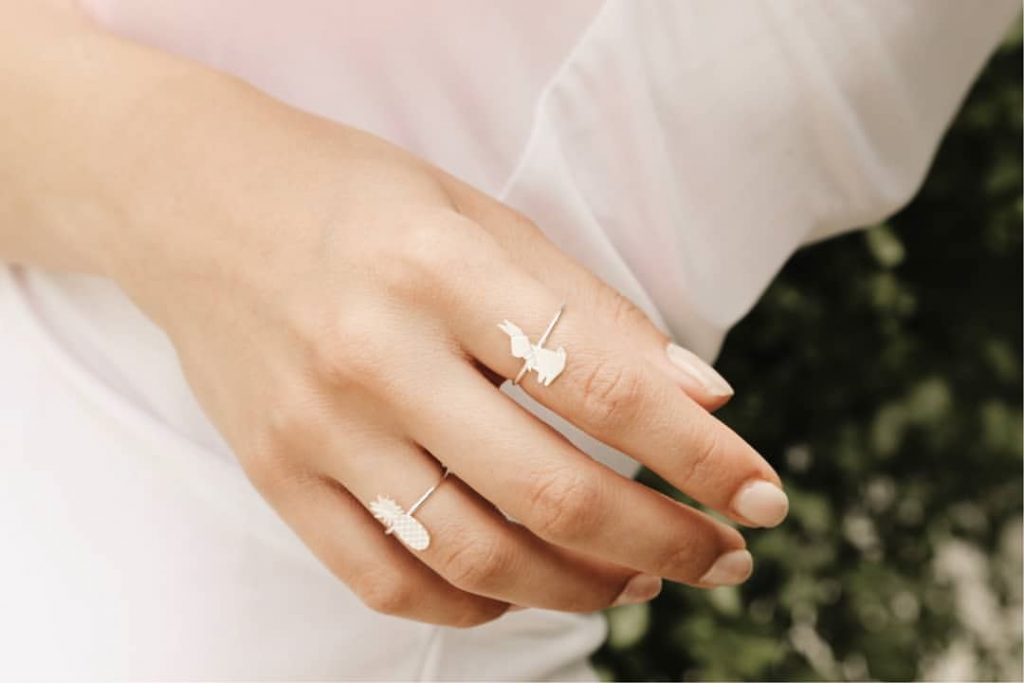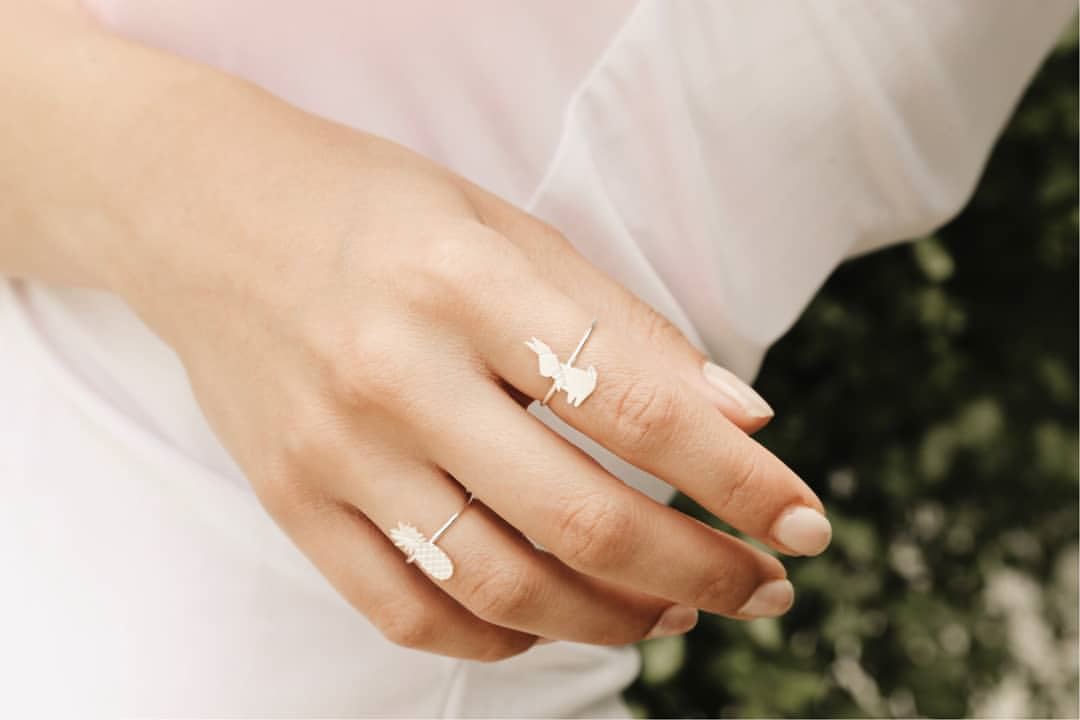 Shopbop
Browse wow-worthy options for every budget and style in Shopbop's wedding boutique. Snag your shoes, jewelry, lingerie, and even honeymoon must-haves from this all-inclusive online retailer.
Nina Shoes
We are officially obsessed: Along with ready-made options, Nina caters to the bespoke bride with its Design Your collection.
David's Bridal
Beyond wedding dresses, David's Bridal has all your big day accessories covered. Find the perfect veil or jacket for your winter nuptials.
Can you really ever have enough accessories? We think not. Check out our Top Wedding Accessories for you.

About the Editors - Suzie & Eugene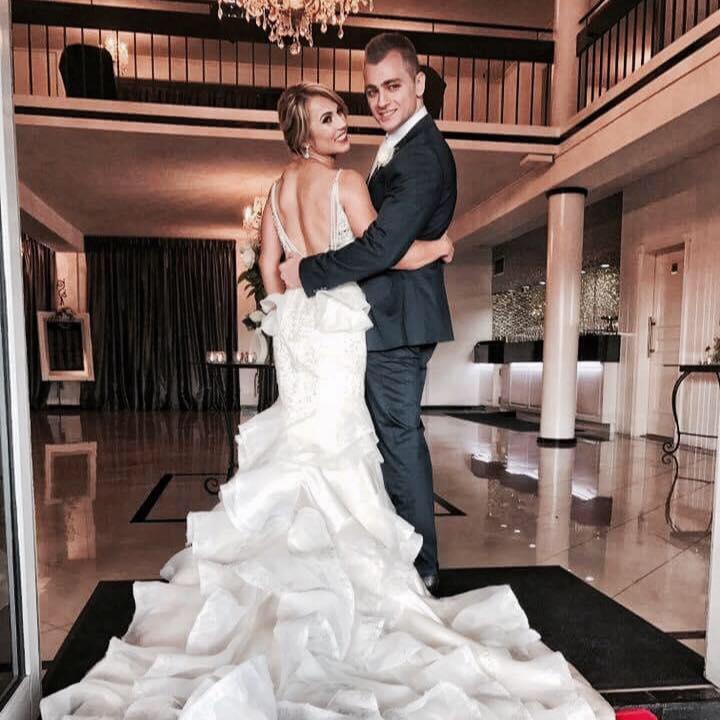 Suzie & Eugene got married at Vogue Ballroom in 2017 and had the best day of their lives! Ever since they have worked closely with Vogue Ballroom & Vines of the Yarra Valley. For queries please contact via [email protected]