Bombonieres are certainly not a thing of the past. We see new bombonieres every week at our Melbourne venue, and some are just so creative and too cute to handle! A lovely keepsake is the perfect gift for your guests, as it is a token to remember your special day forever.
Here are some super awesome and elegant bomboniere ideas:
Bottled Alcohol Bombonieres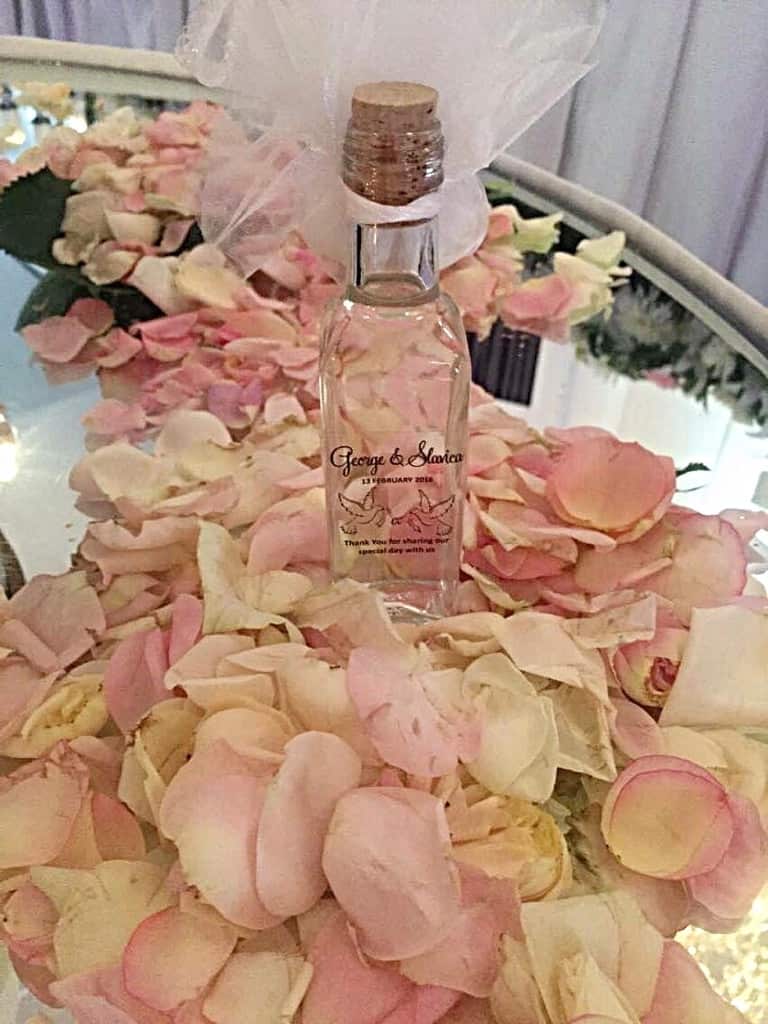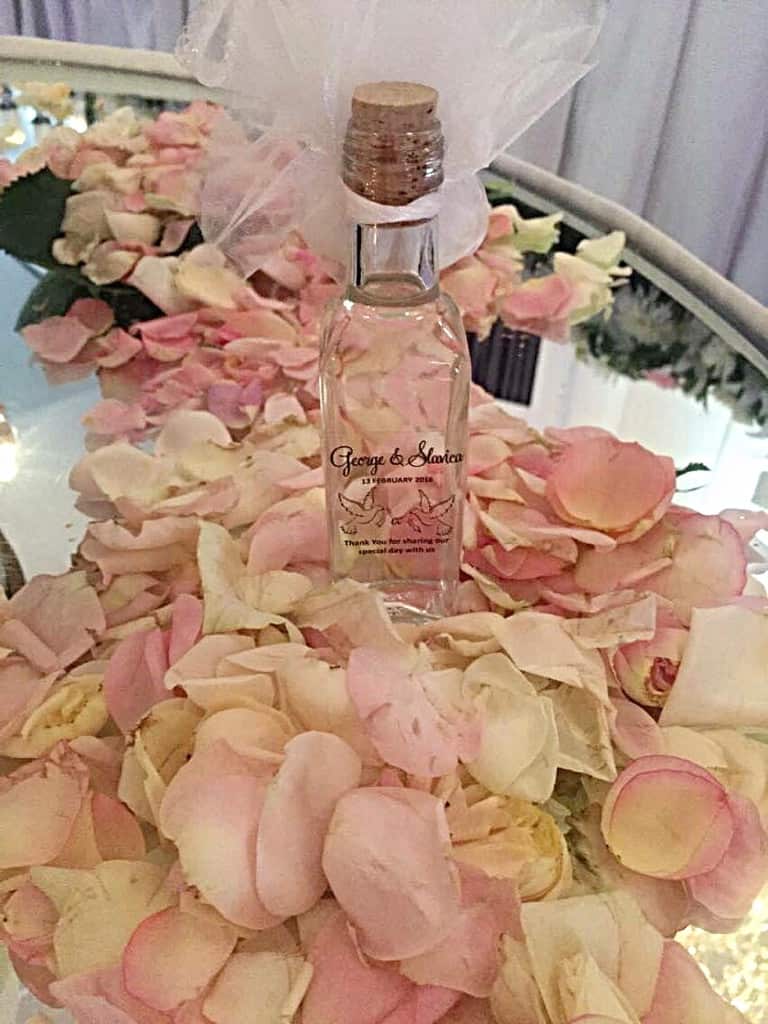 This bomboniere was from our recently wedded couple George and Slavica. Their guests fell in love with this favour because of its sheer elegance and personalised touch.
Spread the Love - Homemade Spreads 
Another great idea is eloquently jarred spreads such as jam. apricot and honey. When your guests eventually taste the spread, it will evoke their senses and remind them once again of your special day.
Bottle Stoppers
Nothing like a beautiful Chrome Heart Bottle Stopper in a Gift Box. This is one favour that your guests will truly find some use for, especially in years to come.
Coasters
Okay, it's obvious why we LOVE this bomboniere - of course it's a chandelier and Vogue Ballroom is known for them! Coasters make a great favour, particularly ones that are well-presented with ribbons attached.
Elegant Frames
Frames are a great idea! You could even hire a photobooth for the night, and allow your guests to put the photos in their frames!
Candles
One common trend we are seeing are beautifully scented and home made candles. Candles are always a great option for a favour, particularly because they are so widely used by everyone. A great flavour to use is something with Vanilla or Caramel - YUM!
Matches
What a great idea! Matches are so simple, yet quirky. Your guests will definitely be wanting to light as many candle flames as possible with this favour. They are also a great addition to candle bombonieres.
Personalised Chocolate Bars
It doesn't get much sweeter than chocolate favours! Elegantly packaged chocolate bars will certainly be a hit with your guests, and the benefits of them are that you can match the packaging to your chosen theme.