Weddings are a great time to celebrate your love with friends and family. Whether you're planning the wedding or attending as a guest, there's plenty of ways for everyone to have fun! There will be lots of events during the day where you can get involved in activities like games, dances and speeches. If you are planning to hire an MC for your event, then here are some things to consider before hiring one.
If you or someone you know is planning a wedding in Adelaide, South Australia, consider hiring a Wedding MC to make your day run smoothly. The best thing about using an event MC is that they can be hired for the whole day, including set up and break down. 
Choosing the right wedding event MCs in Adelaide, South Australia is easy when you know what to look for. Here are some tips that will help guide your choices.
Ultimate List of the Best Wedding Event MCs Adelaide
Adelaide Professional DJs - Wedding Event MC Adelaide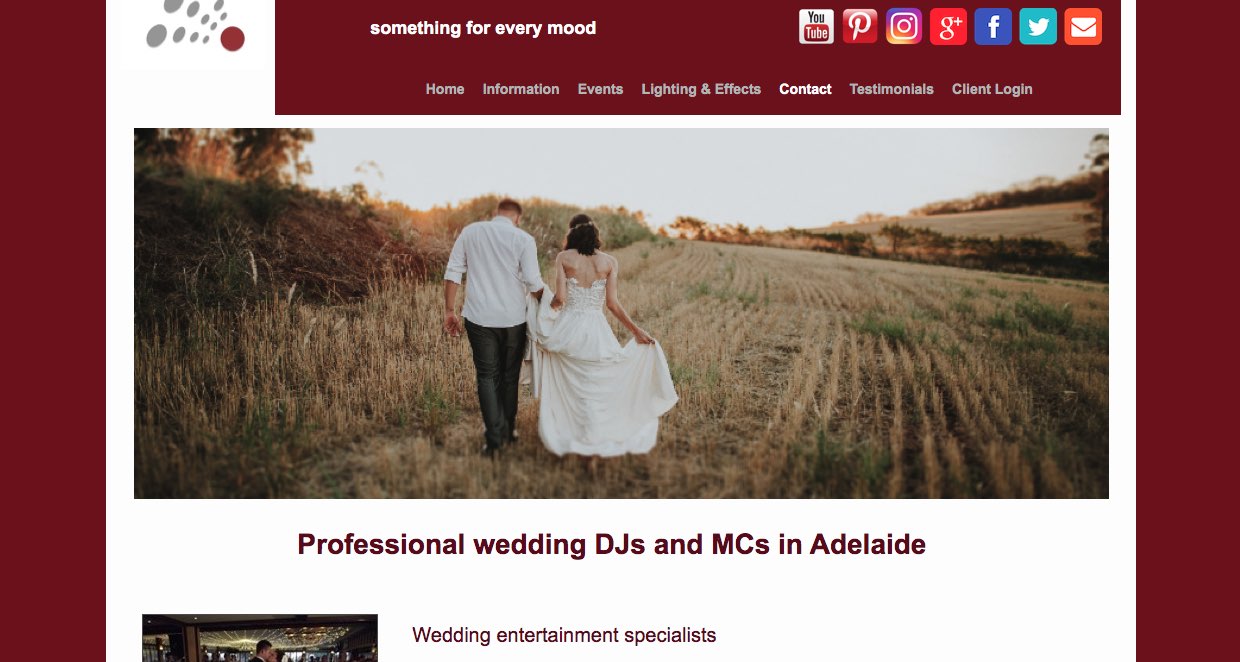 0433 118 458
We know how to make your function a complete success and will meet with you if required to run through the co-ordination, planning and the finer details of your event.
We are SA and National Winners of the ABIA MC Awards. We know how to make your night flow just perfectly and can also work with your own MC if you prefer.
Weddings
Adelaide Pro DJ specializes in weddings but we also offer our services for birthdays, parties, retirement parties, promotions, anniversaries, and others. We offer different distinct DJ service packages. Each is priced to deliver the professional wedding DJ services you require at a price that you can afford. We'll meet with you prior to your day to discuss all your music and procedures in detail. We'll assist with music ideas for your key points and give you lots of tips that will greatly enhance your day. We've also performed at thousands of weddings throughout SA and are familiar with most venues.
Adelaide Wedding DJs
Whether you are looking for the perfect wedding DJ service, or interested in our other services, Adelaide Pro DJ will fully customize your wedding DJ services to ensure you are happy with your overall experience.  We pride ourselves on providing an individualized experience for every client. Our Adelaide wedding DJs never perform two weddings the same.  We will take the time getting to know you so we can make your wedding special, memorable, and awesome!
Adelaide Pro DJ will allow you to interact with your wedding DJ about all your wedding preferences, tastes, and ideas. Not sure what you want for your wedding yet?  No problem!  We can help you to narrow down ideas for your day in a way that will still allow you to personalize your wedding and make it appropriately curated for you! Adelaide Pro DJ is not just your average wedding DJ company. As your wedding DJ, we will walk you through the process of planning your music selection to ensure there are no important missing details.
Bringing Style To Your Event
Choosing the best wedding DJs in Adelaide for your wedding events takes careful thought and planning especially because they will be responsible for so much more than just hitting play on your wedding playlist. Our wedding DJ are able to read the room and maintain the heart-thumping energy and upbeat atmosphere that keeps your party rocking and rolling all night long; not to mention emceeing the wedding party procession and other events, like choreographed dances, at the reception.
A wedding DJ in Adelaide, specifically, mean for us to be adept at catering additional services like providing a mobile sound system, cueing up mics and speakers in your venue spaces for important ceremonies, as well as engineering professional visual effects. Unique lighting and visual displays can truly give your wedding and reception the essential wow factor that leaves guests in awe.
Griffin Alliance Wedding Event MC Adelaide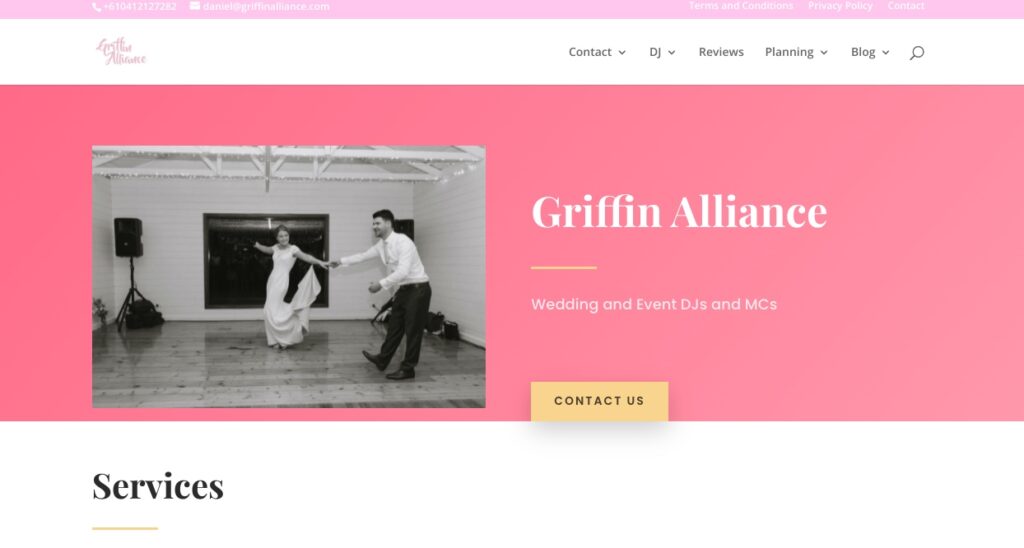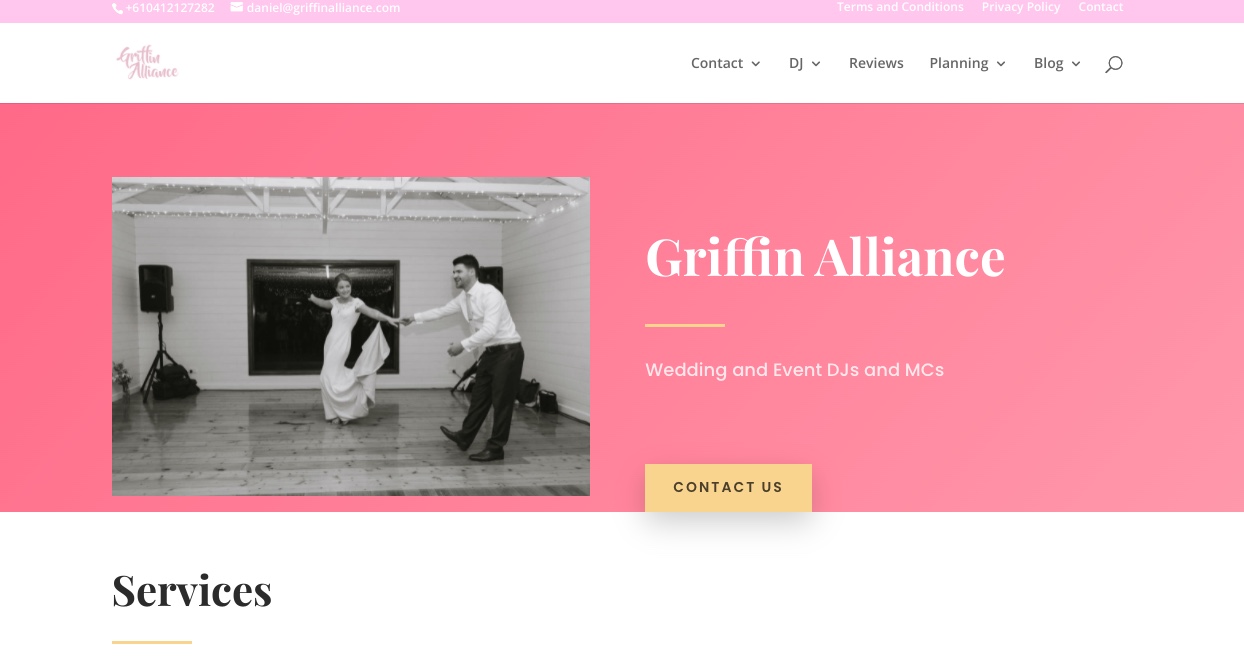 0399941700
Wedding MC
A great MC (Master of Ceremonies) makes a huge difference to your wedding day.
We can supply you with an MC service in addition to our DJ service or we can also recommend a few great local MCs that we have worked with that are great for corporate, Weddings and Cultural groups.
We charge extra for our DJ service as we do a lot of extra work before your wedding to make sure we know a lot more than just what type of music you like! We need to know the history of your families, friends and guests as well as your preference from a casual wedding all the way through to a formal event.
Wedding MC options
There are basically 4 options with your wedding MC
Get a member of your family or close friend to do it. Someone that knows you both really well and are confident at public speaking can be a great option. We can help you sort out the timings and run sheets so that they can just do the fun part.

Get a separate professional MC to do it. Someone with great speaking skills that can keep your wedding flowing seamlessly throughout the night and work with your other vendors to make sure everything works in harmony. Having a separate MC is also great because they can roam throughout the night unlike a DJ that is tied to the decks and unlike a friend or family, it's their job to make sure everything runs smoothly and they have the experience working with others. A separate professional MC is a great option if you have a large wedding, where they may need to roam around the room to keep everyone engaged and give the DJ extra time to maintain mic levels and play music seamlessly.

Get your DJ to also MC. If you have a DJ that has also been trained to MC then this is an option. It's often economical as it's the one person instead of getting another vendor in but there are a few pitfalls. The Dj will be attached to the mixing desk somewhat as the music and microphone volumes will be managed there which means there are some limitations with speeches (different people speak at different volumes) and things like the introduction where it may be impossible to mix the number of songs while also doing the introductions without some changes. This can be alleviated somewhat if you have a function venue manager that can look after some of the items such as checking the cars have arrived for the exit etc that a stand-alone MC can orchestrate.
Middle Tone Events - Wedding MC Adelaide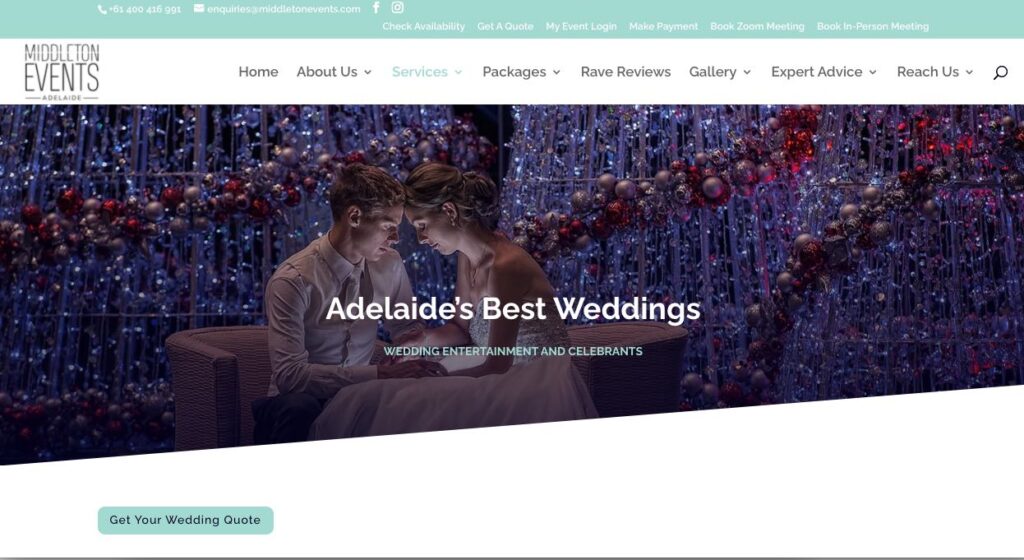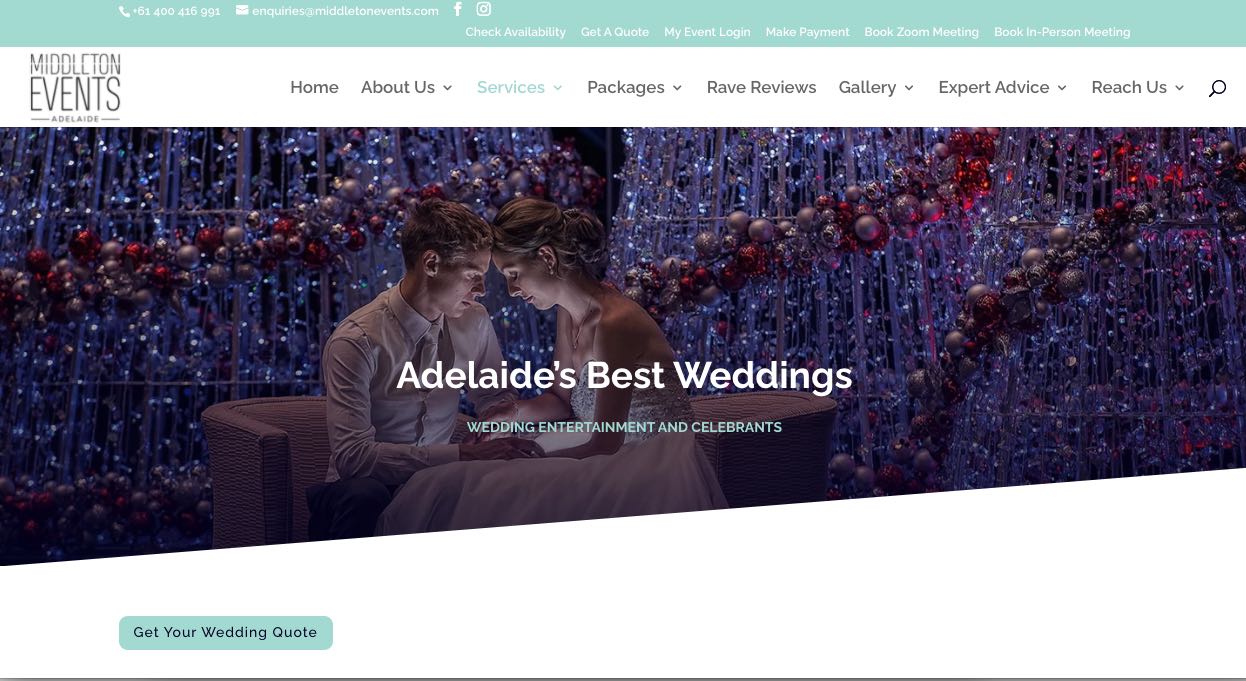 0400 416 991
You're now one step closer to an 'Unforgettable Wedding'
We are pleased to offer Adelaide's best range of Wedding Entertainment and Celebrant services, that will help you to arrange a perfect celebration with a minimum amount of fuss.  Our services suit all budgets, from low cost affordable options, to the grand and elaborate. Either way your guests will have a fun filled night to remember for years to come!
We have the very best of Wedding Planners, Complete Wedding Packages, DJs, MCs, Celebrants, Photographers, Mirror Photo Booths, Indoor Fireworks, Entertainment, Musicians, Karaoke/Music Videos, Lighting and Effects to make your Wedding one to remember.
We are here to listen, and to help make your wedding one of the best celebrations. If you see something you'd like changed, added, or want help to design the event of your dreams, then let us know. Contact us to discuss any of our event packages and pricing.
Wedding DJs Adelaide 'A' Listed DJs and MCs
ADELAIDE'S BEST DJS AND MCS
Our 'A' Listed DJs and MCs will play a great set of your favourite songs with an interactive format that will keep you and your guests dancing the night away. 
FAQs About Wedding Event MCs
The role of a wedding MC is to make your wedding flow, to help keep your wedding on time and keep all your guests informed as to what's happening. Throughout the event they'll most likely cover any formal introductions, announce important moments throughout the event and run through house-keeping rules.
You need someone to MC. The role that an MC plays is a big piece of what separates a wedding from any other event. Even if you aren't interested in hiring an MC as an entertainer, someone will still need to be designated to make announcements.
MC '" stands most often for master of ceremonies. He keeps an event rolling along by introducing functionaries and interacting with the audience. DJ '" are most commonly heard on the radio. They also are the ones who keep the records spinning at a dance club.
It comes from the abbreviation MC, which stands for master of ceremonies. Emcee is a less formal way of saying master of ceremonies. Both terms are used in the context of events like weddings, banquets, and awards ceremonies, but, of the two, emcee is more commonly used in less formal situations.
The DJ is in charge of the music, while the MC is in charge of announcements and communication with the audience. Selecting a 2 DJ team will allow the Disc Jockey to exclusively program the music and operate all sound functions, while the MC is free to host your event and be more visible.
Entertainment Adelaide Wedding Event MC Adelaide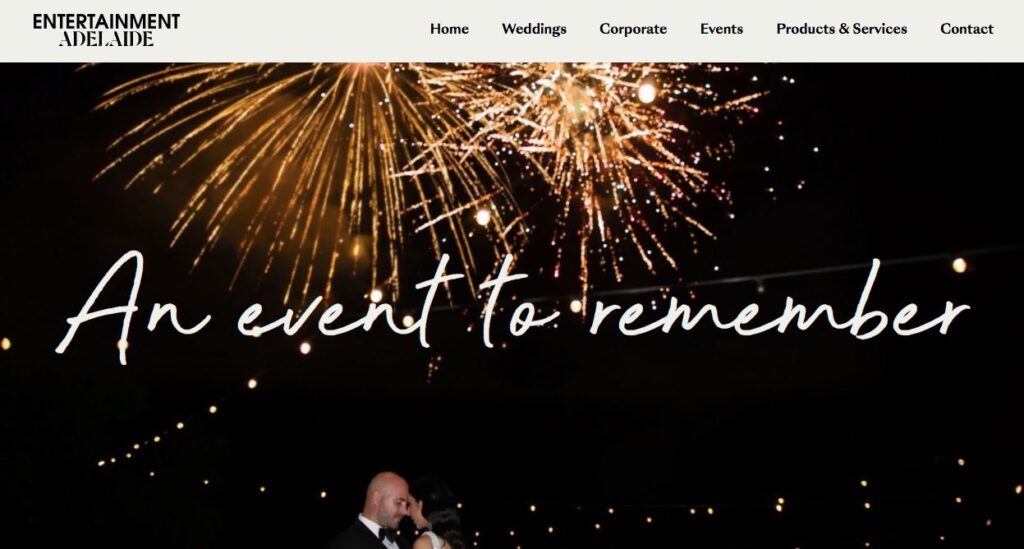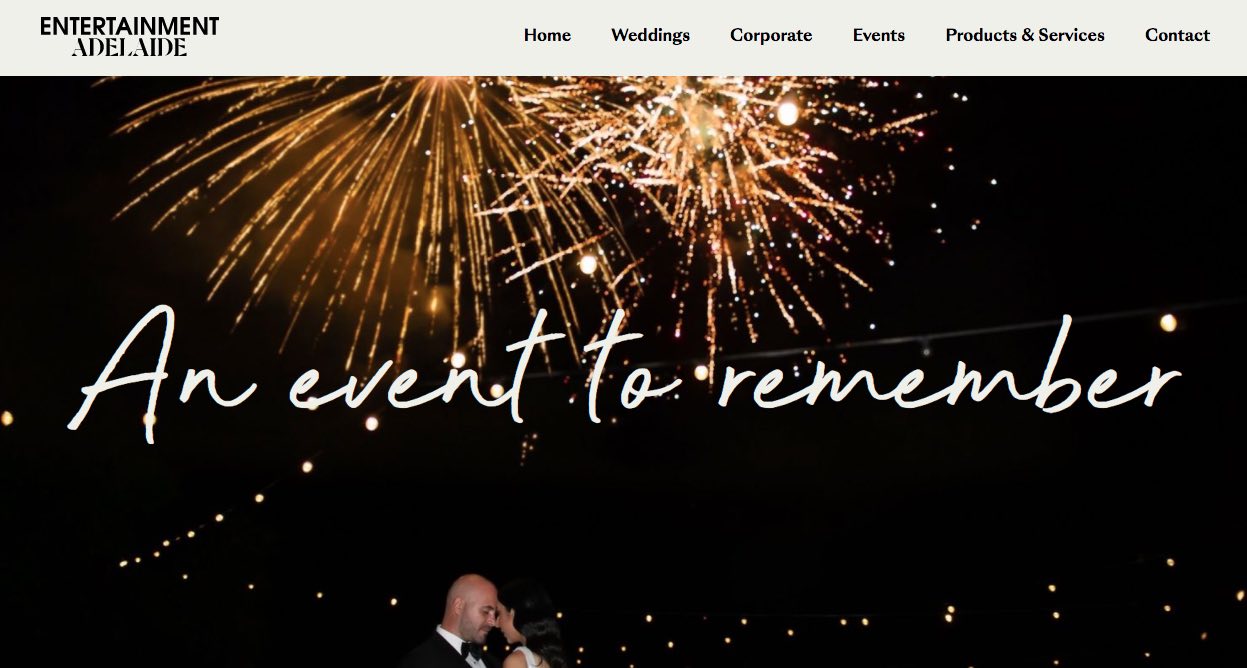 0448400900
Entertainment Adelaide is a boutique entertainment company offering you premium experiences along with exclusive and unique services.
Wedding Packages
Our mission is to make your event memorable.
Wedding Entertainment is a non-negotiable. People often say there are a few things you need to nail to get the perfect wedding. Food, drinks and ENTERTAINMENT! Well, we believe that to be very true and that's why we're here to help give you an Event to Remember.
Below, you're able to browse the various packages we have on offer for your dream wedding. We've put these packages together specifically which means that you're able to choose the right entertainment with the right vibe.
DJ & MC Package
Features a talented Entertainment Adelaide DJ to take care of your evenings' music, working closely alongside one of our professional and experienced MC's. We guide the formalities and allow you to enjoy your event stress-free knowing everything is running on schedule.
This package includes the hire of:
DJ services for the evening (up to 6 hours)

Professional MC who will act as an event manager and liaise with all of your suppliers on your schedule, in addition to taking care of the little things like making sure a knife and champagne is next to the cake for the cutting.

All DJ equipment including 2x speakers, sub, cordless microphone, dancefloor lighting and DJ console.
DJ, MC & Bongo Package
Our most popular package! Features a talented Entertainment Adelaide DJ, professional MC and live percussionist (bongo player).
This package includes the hire of:
DJ services for the evening (up to 6 hours)

Professional MC who will act as an event manager and liaise with all of your suppliers on your schedule, in addition to taking care of the little things like making sure a knife and champagne is next to the cake for the cutting.

Live percussionist (up to 2hours, within a 3 hour period)

All DJ equipment including 2x speakers, sub, cordless microphone, dancefloor lighting and DJ console.
DJ, Bongo & Sax Package
Features a talented Entertainment Adelaide DJ, accompanied later in the evening by a live saxophonist and percussionist.
This package includes the hire of:
DJ services for the evening (up to 6 hours)

Live percussionist (up to 2 hours, within a 3 hour period)

Live Saxophonist (up to 2 hours, within a 3 hour period)

All DJ equipment including 2x speakers, sub, cordless microphone, dancefloor lighting and DJ console.
Our DJs will also work closely with your MC to ensure the event runs to plan and schedule.
James Laversha Personalised Entertainment - Wedding Event MC Adelaide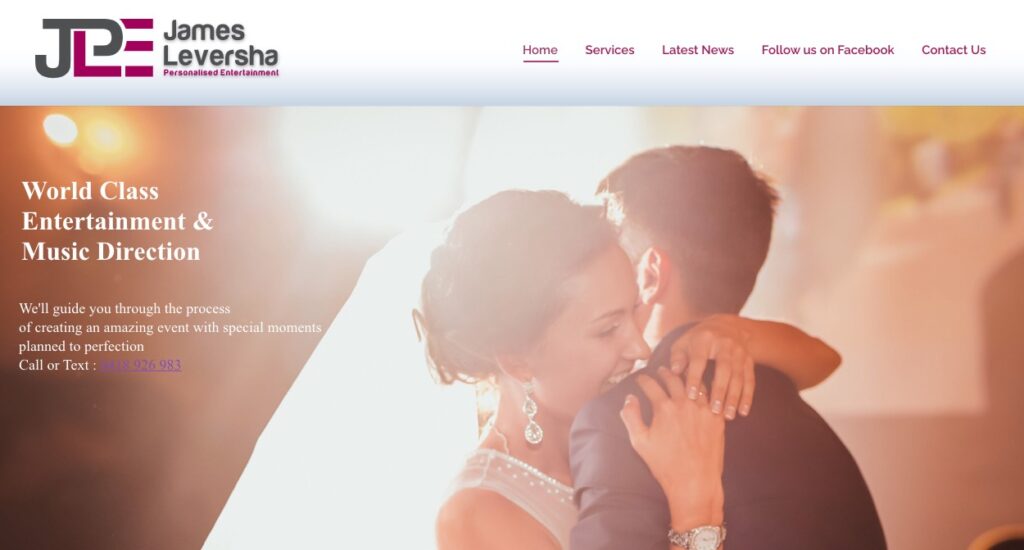 0418 926 983
Wedding DJ & Master of Ceremonies
Planning a wedding?
We've been providing quality entertainment for weddings and events in Victoria and South Australia since 2009. With over 10 years of experience, we know how to create an atmosphere that will make your day unforgettable.
James Leversha is professional and experienced with all styles of music from the 70s to modern hits. He can also provide MC services if you need someone to introduce guests or keep the event running smoothly throughout the night. Let us take care of everything so you can enjoy your big day!
Our staff can MC your event – these people are the big guns – professionals with nothing but excellence in their field. With background in commercial radio they will ensure your function runs to the absolute minute and leave your guest thoroughly entertained and sitting on the edge of their seat wondering what is going happen next.
Personalised DJ and MC for your event
Let us create an amazing event tailored to you!
Our aim is to provide our clients with the best value, quality and service in the industry, with a reputation for excellence. We aim not only to meet the expectations of all parties but also to continue to exceed them and maintain our competitive edge. Our services include:
Modern Mirror Photobooth Hire

Event DJ & Master of Ceremonies Hire

Room Styling including Uplighting

Trivia Night & Quiz Nights
Party and School Formal DJ Hire

Ceremony and Reception Happy Snaps

Dancing on a Cloud "Dry Ice" Effect

Audio Visual and Lighting Design
Trent Slater Entertainment - Wedding Event MC Adelaide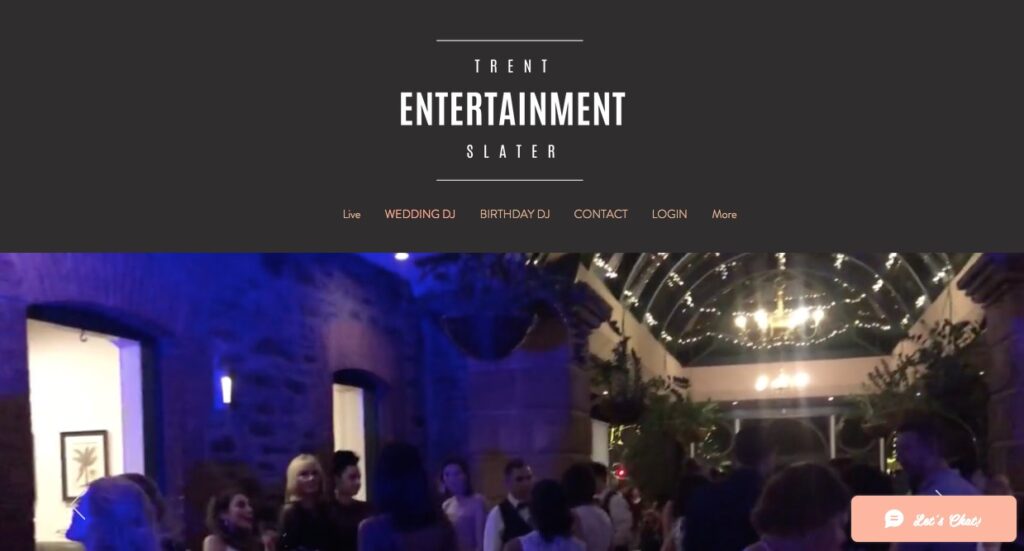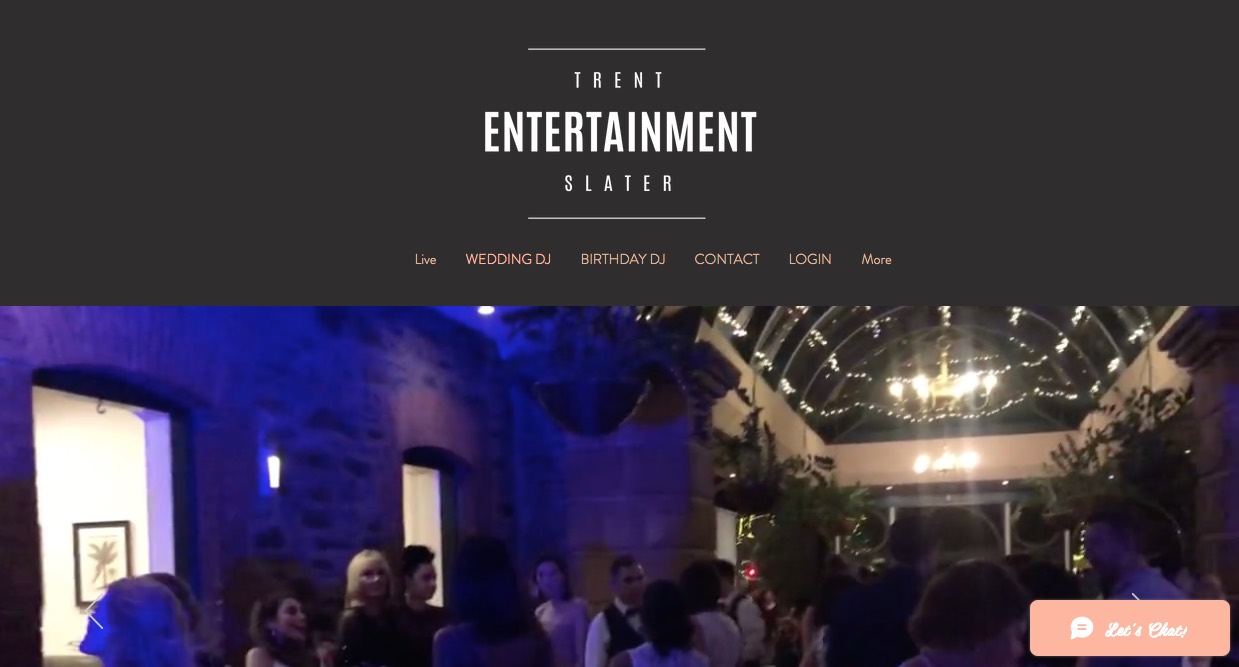 trentslaterentertainment.com.au
0413 239 639
Trent Slater Entertainment was established in 2004. Our DJ company provides Adelaide with experienced DJs & MCs covering every type of function and event including Corporate Functions, Weddings and Engagements, Birthdays, School Formals, University Events, Sports Social Club nights, Christmas Parties, New Year's Eve functions, Pubs and Bars, Presentation and Award nights, and more. 
When you hire one of our DJs. You'll find that we provide professional sound and lighting to your function with a friendly, punctual and well-presented DJ who will play the music chosen by you.
We are a customer-focused business with the aim to provide professional entertainment, value for money, efficient & friendly customer service and long term customer relationships. We have a long list of loyal long-term relationships across Adelaide with a number of owners of businesses and venues who hire our services on a regular basis requiring reliability, excellence and personalised party service. We will individually tailor our DJs to meet your requirements and ensure you get the best out of your function.
What We Offer?
Weddings are multi-faceted events that require bold ideas, precise scheduling and meticulous execution. I provide a free consultation to discuss your plans and expectations, before working through each stage of your wedding to create the right atmosphere for every moment.
Once I have gained a detailed understanding of your wedding reception and guest lists, I develop will create a set based  around your key song choices and preferred genres, reading the mood throughout the event and adapting as the big day runs its course.
My full service model ensures your celebration runs smoothly by coordinating, supplying and operating all sound, lighting & specialty equipment from beginning to end, leaving you free to revel in the occasion.
A standard package includes:
Myself as Professional Wedding DJ/MC/Host

Personal Consultation

Sound System

Lighting

Wireless Microphone

Option of Custom Playlists

Early Setup

Travel & Transport
Wedding entertainment is evolving and the days of just having a DJ play music is slowly being phased out as Brides & Grooms of Adelaide want more from the entertainment booked for their reception.  These days I have evolved into more than a DJ. I consider myself more of a Host at reception as I work to meticulous execution your vision. I will work you're your suppliers to give event direction at your reception whilst engaging your guess is some fun activities keeping them engaged throughout your reception.
Word of mouth spread by satisfied couples has resulted in me being entrusted with the success of countless weddings; and accordingly, I fill up quickly; often a year in advance. 
Decibels Entertainment - Wedding Event MC Adelaide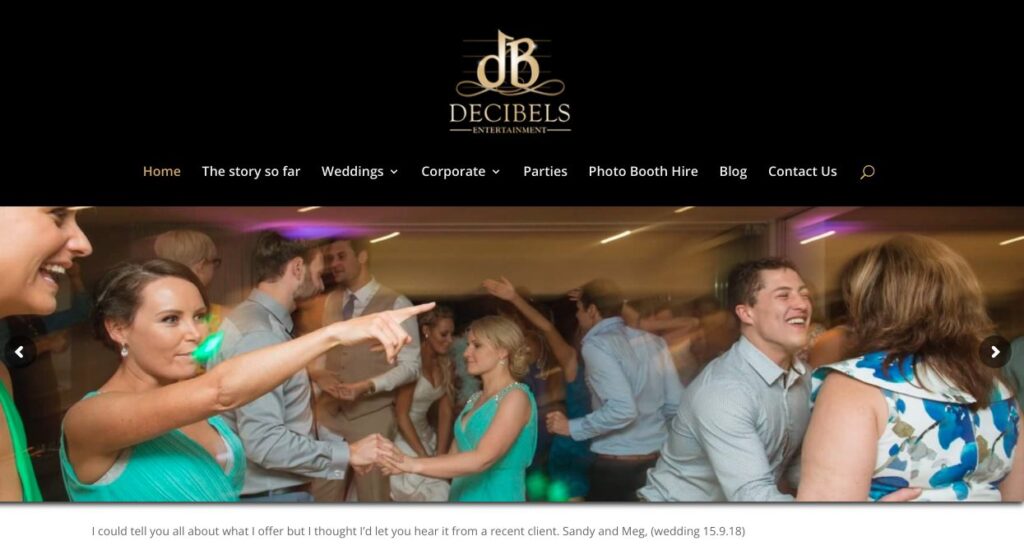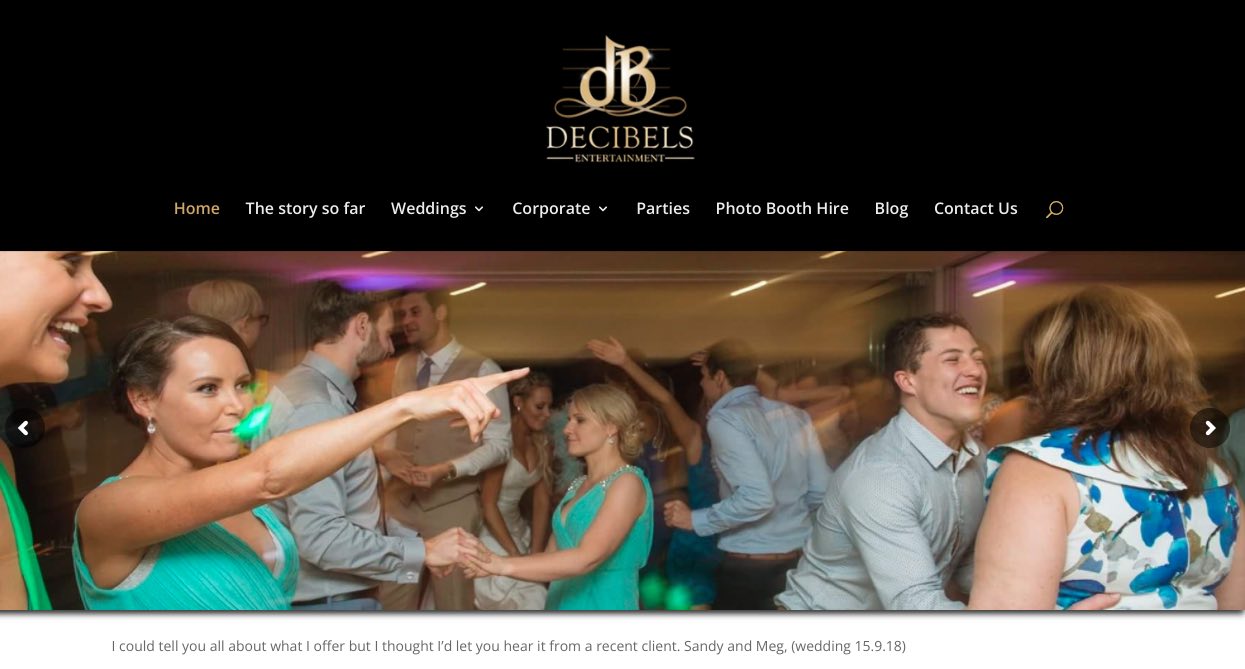 0418 724 079
Wedding Mc
If you're getting married or planning a wedding and are looking for a fun and engaging wedding MC, speak to Decibels Entertainment. We specialise in creating wedding celebrations that are unique, memorable, personalised and most importantly – stress-free.
Your wedding should be a reflection of you, so it is important to understand the role of the MC and communicate your desires and wants, so there are no surprises on the night. Not only does your MC host and entertain you and your guests but they also need to work closely with your photographer, videographer and function manager to make sure your wedding runs smoothly – and on time.
As a full time, professional entertainers we've hosted thousands of weddings and have the expertise to bring your wedding vision to life and help ensure your wedding reception goes off with a bang!
At Decibels Entertainment, we're also the preferred wedding MC for venues across Brisbane, Toowoomba, Sunshine Coast and the Gold Coast.
What sets us apart?
If there's a motto we live by, it's 'No surprises on your wedding day'! We've been trusted with thousands of weddings and pay attention to every little detail so you don't need to worry about a thing.
Your wedding will likely be the biggest party you will ever plan – so don't entrust the highly important role of MC to a non-professional, and certainly not to an amateur DJ.
We do this full-time and are passionate about creating a seamless, fun and memorable event for everyone involved. If this highly important role is given to a guest, ask how he or she can truly relax and enjoy themselves at your wedding with the weight of such responsibility?
We take the time to understand your vision for your wedding day to make sure we get the desired tone just right. That's why so many couples trust Decibels Entertainment to MC their special day.
We take our role as Wedding MC seriously and take the time to get to know both the bride and groom to ensure the reception party is a reflection of you. Oftentimes, where desired, we might weave in some fun games and social interaction between you and your guests – creating memories that will be remembered long after your wedding is over.
Don't overlook the importance of your wedding MC – the earlier you speak to us, the more we can help.
A few reasons to choose Decibels Entertainment for your wedding:
More than just an MC and DJ – BE ENTERTAINED!

Internationally trained using the 'Marbecca' method

Accredited founding member of the DJ Alliance of Australasia (DJAA)

Experienced in event management– we will co-ordinate with all of your wedding vendors on the day to ensure everything runs smoothly

Online planning system so you can add details about your event 24/7 prior to the big day

Professional service and expert time management at your event

Personalised MC service– we take the time to get to know you and help you plan the entertainment at your wedding

Industry-leading equipment compatible with all venue AV systems Experienced at reading the room and able to tailor the music
What's involved?
Tell us all about your wedding vision, the style of event you want, your expectations and inclusions for your runsheet

We'll develop a personalised package and schedule based on your desired wedding inclusions

We can also add themed LED lighting effects, Projector-grams, pin-spotting, photo-booths and so on to really personalise your event.

On the day of your wedding, we'll pay attention to all of the little details and adapt to the atmosphere in the room to make your event one to remember
Adelaide DJ Services - Wedding Event MC Adelaide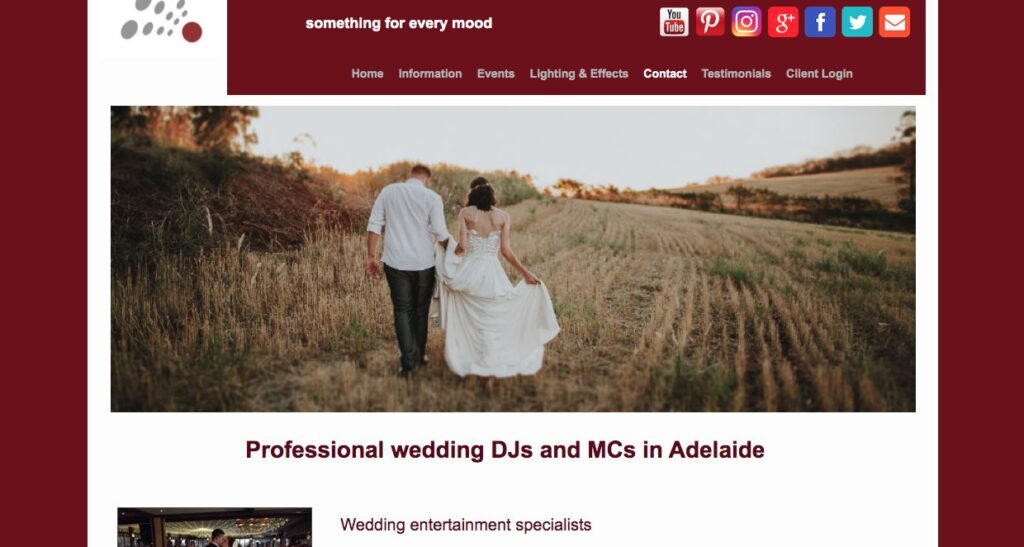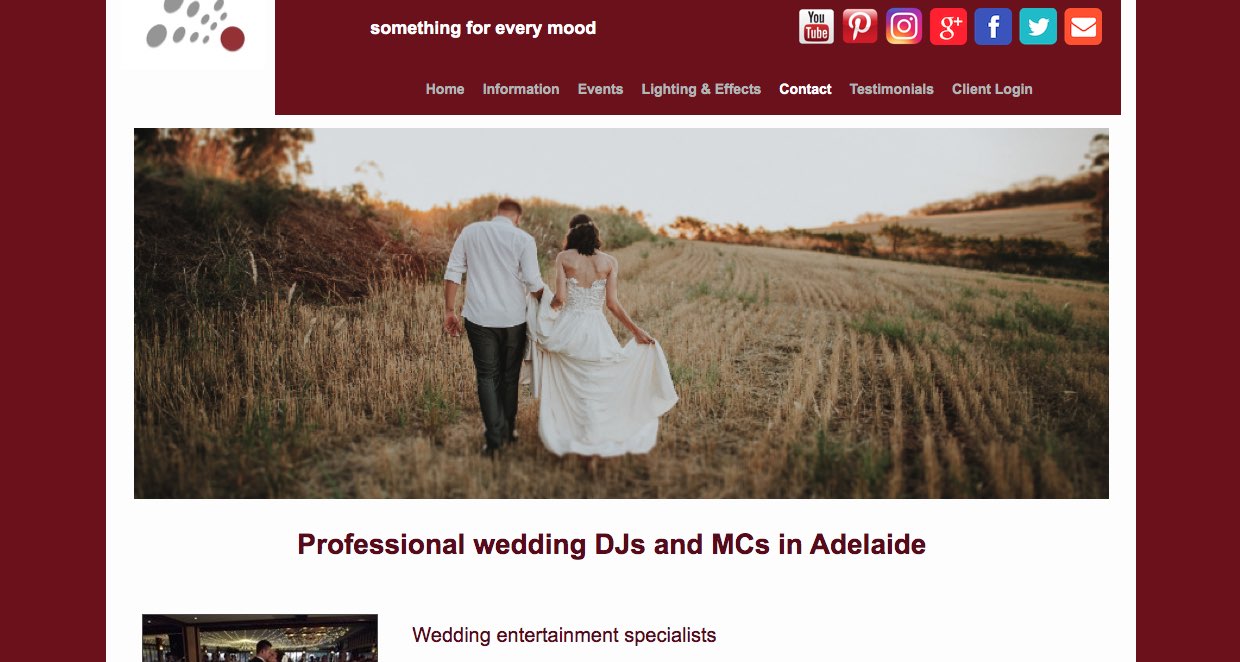 0412 864 455
Professional Wedding Djs And Mcs In Adelaide - Wedding Entertainment Specialists
A wedding is a once in a lifetime event in which special consideration is needed to create memories to last a lifetime for you and your guests. As such, you require a personal service to make your wedding the most wonderful experience of your life.
Adelaide DJ Services are wedding entertainment specialists. Our extensive experience takes the stress out of organising the details of your wedding, ensuring your wedding will be well organized, enjoyable and remembered by everyone for years to come.
Adelaide DJ Services offer experienced professional wedding MC duties should you require this. Our Adelaide wedding MCs and DJs refrain from being over the top, making introductions and announcements in a tasteful, clear and concise manner.
We have a comprehensive online planning tool and detailed ceremony and reception planners, which when combined with face-to-face meetings provides the most complete event planning available.
Event Weddings MC Adelaide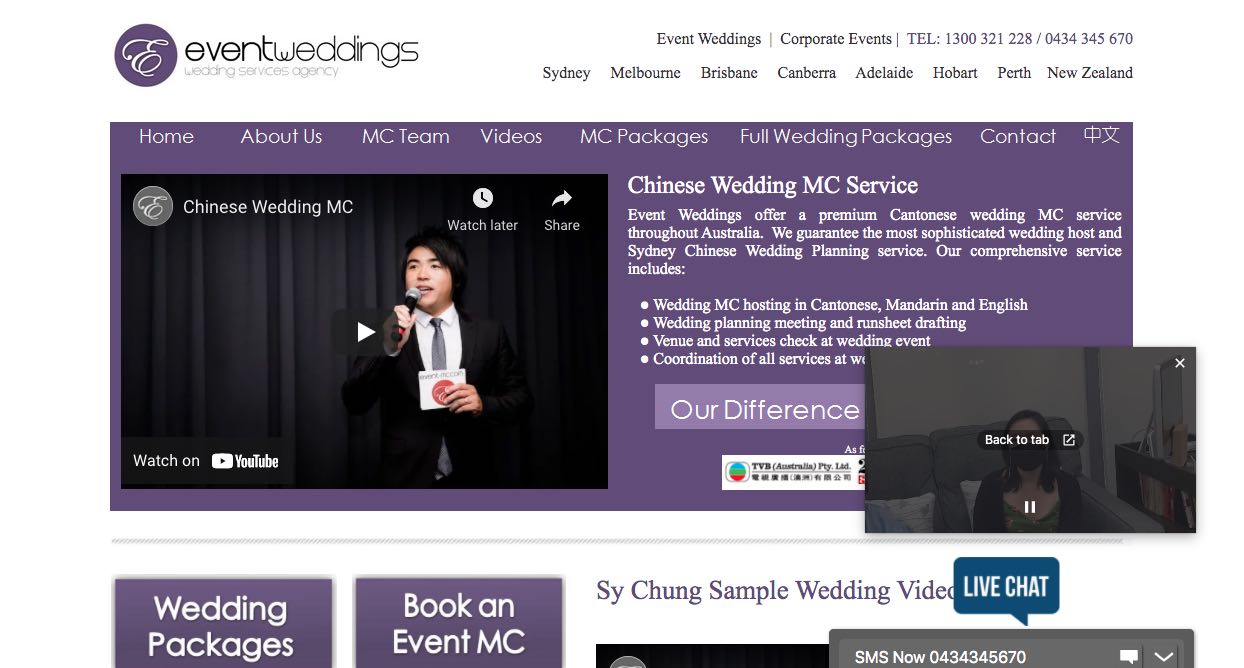 0434 345 670
Premium Adelaide Chinese Wedding Mc
Event Weddings offer a premium Adelaide Chinese wedding MC service.  We guarantee the most sophisticated wedding host and Adelaide Chinese Wedding Planning service. Our comprehensive service includes:
Wedding MC hosting in Cantonese, Mandarin and English

Wedding planning meeting and runsheet drafting

Venue and services check at wedding event

Coordination of all services at wedding event
The Event Weddings Difference
Event Weddings is Australia's premium wedding services agency, offering complete Chinese wedding MC and Chinese wedding planning packages for Australian Chinese weddings. Having hosted 300 weddings in 2014, we are one of the most trusted names in weddings. Event Weddings is also the publisher of the E+ Wedding magazine and the sole organiser of the annual Sydney Chinese Wedding Expo at Darling Harbour.
The Premium MC Service Difference
Event Weddings provides Australia's only premium MC service.
The job of a premium wedding MC is one of the highest pressure roles in a wedding event. The minimum requirement of the job is to create great atmosphere and speak fluent Chinese and English. However, there is a lot more to the job and our ultimate goal is that you can enjoy your wedding day and to make your wedding planning process easier!
Professional Cantonese, Mandarin and English wedding hosting
All our professional senior wedding MCs are from a radio or stage background who are highly talented in their own languages. In particular, our senior Chinese English wedding MC Sy Chung has been a radio host with SBS Radio/TV for 10 years.
By speaking in Cantonese, Mandarin and English on your wedding day, we will ensure that all your guests are comfortable and feel welcome. We will create a great atmosphere, whether you want your wedding to be stylish and personal, or more like a big party.
As professionals MCs, we will make sure that all the attention goes to you, the bride and groom and other people who are honoured on the night and never ourselves, as many amateur MCs tend to do. There will be no embarrassing stories and our job is to make you look good. We also have a zero-alcohol policy.
Wedding Planning Meeting and Runsheet Drafting
Event Weddings is born from a media/staging background with 10 years of experience at SBS Radio/TV. We have received professional training to an international standard in event planning and production. We understand the science behind putting together a great event. We understand that proper planning for the event and having the right rundown formula is paramount in creating your perfect wedding day.
When you go to a wedding venue or go online, you will certainly find sample run sheets for your wedding. However, through hosting hundreds of weddings, we have identified 25 different kinds of Chinese weddings, all of which require a different run sheet.
In our initial meeting, we will get to know you and run a 20 point checklist to find out which wedding programme suits you the best. We learn something new at every wedding, and we continuously update these run sheets and create new ones.
When helping you plan your wedding event, we specialise in the following:
  Taking care of Chinese cultural elements to your wedding

  Adjusting run sheets to cater for specifics of each venue (serving speed, parking etc)

  Strategies to ensure your guests arrive on time particularly in larger weddings

  Strategies to protect the groom during wine toasting

  Managing complicated family situations

  Strategies to help guests stay until the end

  Strategies to maximise guest cooperation and participation

  Managing audience mood flow
Service coordination on your wedding day
A premium wedding MC service is not just getting up and introducing what is happening next. Your wedding MC fulfils the role of your wedding coordinator on your wedding day. This role is distinct from the "wedding coordinator" included with your venue package who is mainly in charge of ensuring the delivery of foodservice.
In many weddings where amateur MCs or lower-tier MCs are used, the bride needs to tap him on the shoulder to let him know what he needs to do, and these MCs also often start programmes without informing other services particularly photographers and videographers, and as a result, important shots are missed.
Event Weddings MCs have taken their stage experience skills in major events such as concerts held at the Entertainment Centre and other large scale events with over 50,000 attendance to your wedding day. We will put you at ease and help you take care of all your wedding suppliers and coordinate all timings with the venue to make sure all your services work well together and on time. We will also help you coordinate everyone who is involved with your wedding party such as parents, bridal party and family members.
Before the start of the event, we will arrive 1-2 hours early to check all your services to make sure that everything is available. As wedding planners, these 1-2 hours gives us enough time to help you make corrections. For example in the past we have helped with undelivered cakes, wrongly spelt names on computer presentations and bringing in a AV and technical team within an hour.
A perfect wedding day is not necessarily one where everything goes to plan. It is a fact that no event ever goes exactly to plan and changes are always made on the day, and the decisions you make affect the quality of the event. Our experience helps us make better decisions, and when an experienced team makes a decision on the day, your guests won't notice.
Translation & Interpretations
To ensure that your guests all know what is going on, our professional MC service includes interpretations for speeches as required.
All the Little Details
Our job is to make things easier for you so we will help you look after all the little details. They include things like helping you and your family put together your wedding speeches and toasts, helping you with organising the signing in and reception table processes based on your venue and guest numbers so that you have an easy and efficient signing in process and many other little bits and pieces that come up in relation to your reception preparation.
Keynote Entertainment- Wedding Event MC Adelaide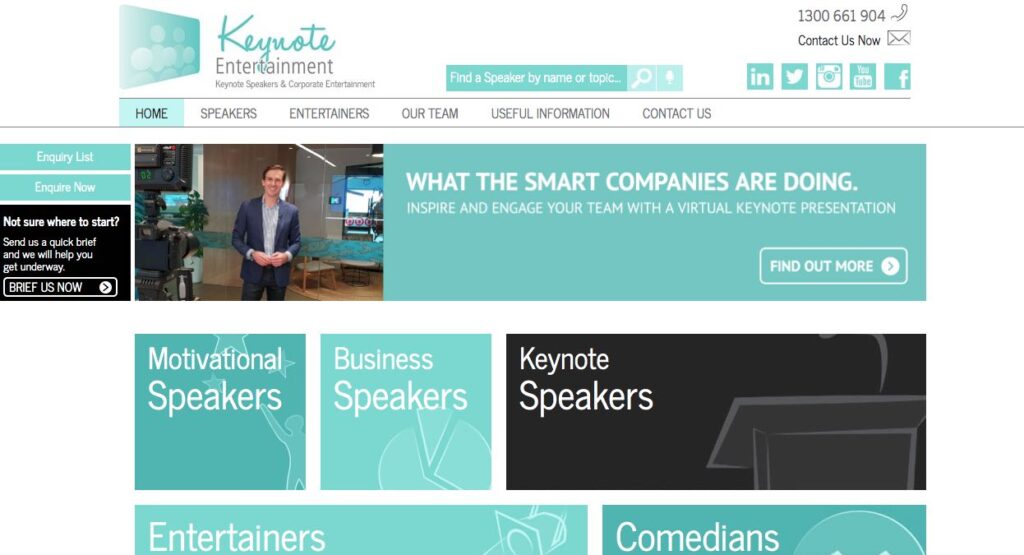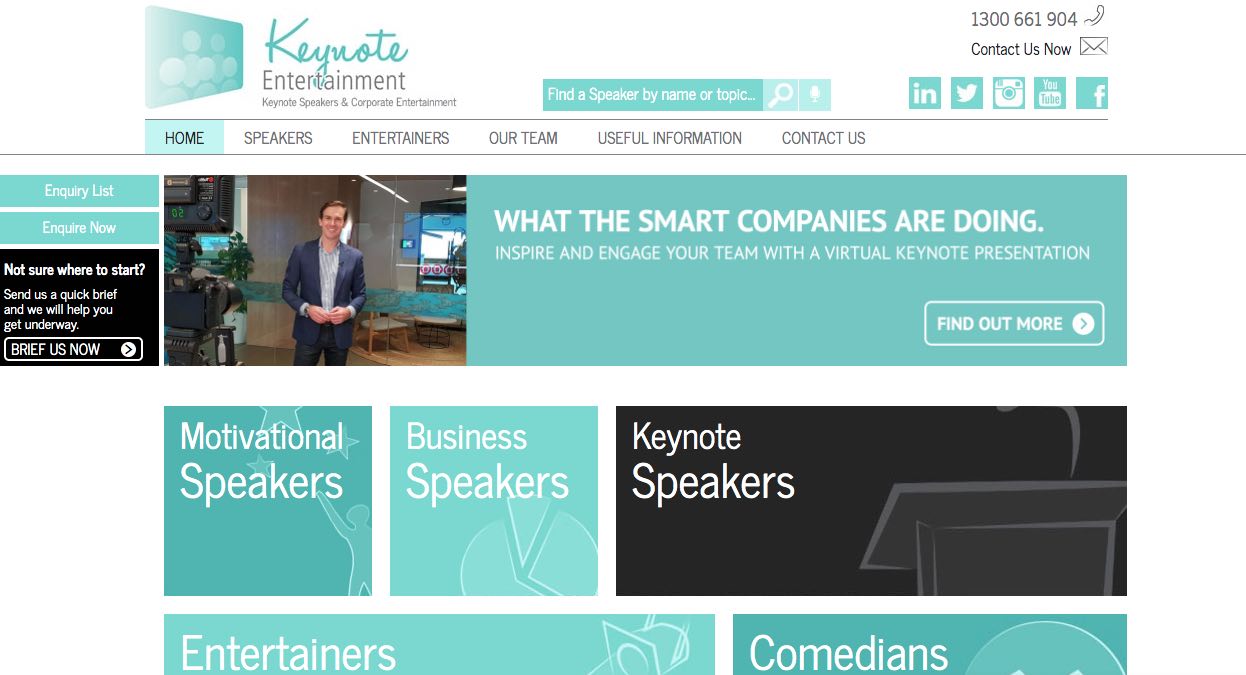 1300 661 904
Master of Ceremonies Sydney, Melbourne, Brisbane & Adelaide
Looking for the perfect Master of Ceremonies (MC) or Host for your next event?
You might think that being a Master of Ceremonies is an easy job. When you see how a good MC really operates, you'll see the value they bring to an event such as your wedding day. With years of experience, our wedding MCs effortlessly keep your wedding receptions on track and your audience engaged with a stylish sense of humour!
Keynote Entertainment represents a variety of experienced and in-demand Master of Ceremonies (MCs) in Sydney, Melbourne, Brisbane, Adelaide, interstate and overseas. These respected event hosts come from a variety of backgrounds, including Business, Television, Comedy, Journalism and Writing, Sports and Adventure.
Selecting the right Master of Ceremonies is crucial for the smooth running of your next corporate event.
What a Master of Ceremonies can do for your Event
A professional Master of Ceremonies is the glue that holds everything together and ensures your event runs smoothly! From when the event starts until the very end of the night, they keep the show on the road and your schedule on time.
As your official host, the professional MC with unique media personalities will play an important role and set the tone for the event, creating energy and excitement. They gain the interest of the audience at the start of the event, outline what lies ahead for the day/night and introduce the speakers and guests. A skilled MC will have responsibilities that include keeping a staged event running, providing entertainment during interludes and have the ability to improvise where necessary!
Do I need an MC for my corporate event?
Don't underestimate the importance of a quality, experienced Master of Ceremonies for your next conference or event. More than any other presenter or speaker, a master of ceremonies is an essential element to get right. If things start to not go to plan, they'll bring your event back on track - often with a dash of humour and a calm demeanour that can turn a potential issue into an event highlight.
There are different types of master of ceremonies, such as celebrity, facilitator, comedian, business speaker, keynote speaker or motivational speaker, or a respected leader in your field.
Master of ceremonies in Melbourne and other cities
If you are looking for a master of ceremonies hire in Melbourne or other areas, view our Master of Ceremonies listed below and enquire now to confirm availability.
If you are unsure who would be an ideal MC, speaker or performer for your corporate function, then please contact us. Our experienced team will be happy to help you find the perfect MC to suit your event and audience.
Halo Entertainment Wedding Event MC Adelaide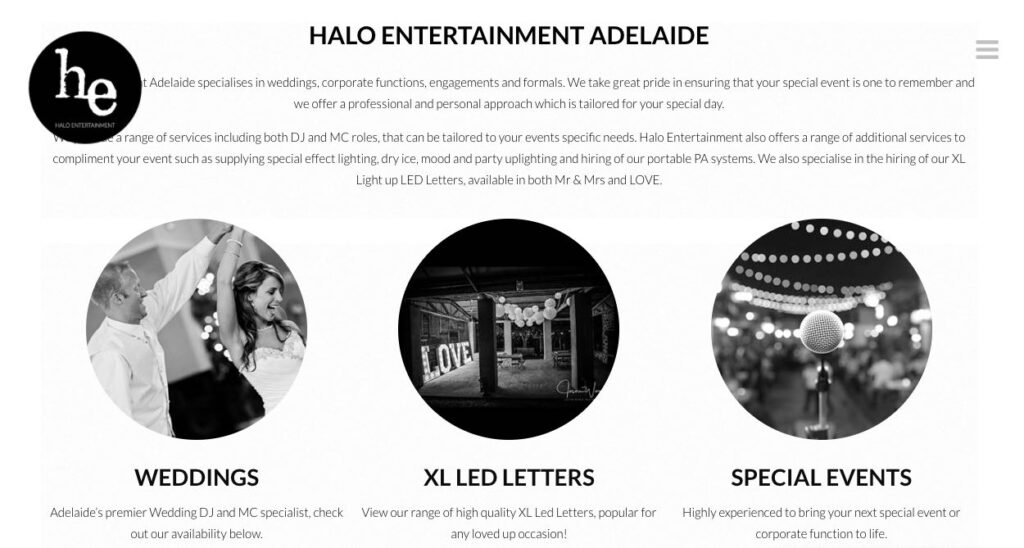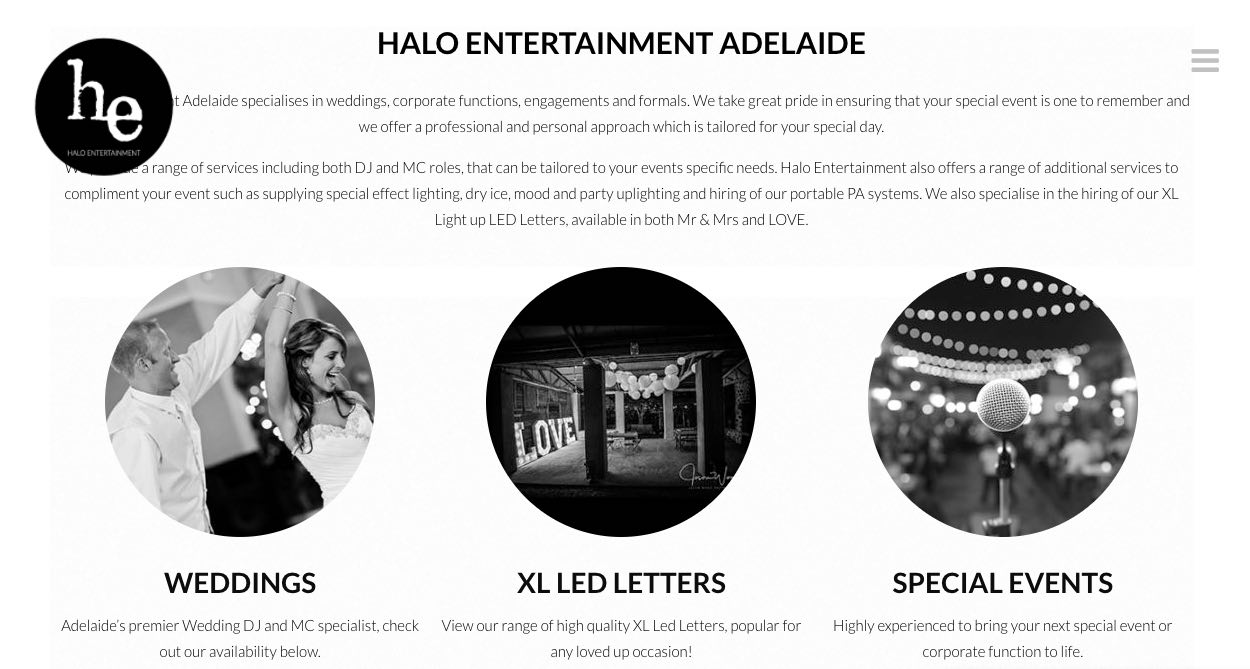 0433 603 333
Halo Entertainment Adelaide
Halo Entertainment Adelaide specialises in weddings, corporate functions, engagements and formals. We take great pride in ensuring that your special event is one to remember and we offer a professional and personal approach which is tailored for your special day.
We provide a range of services including both DJ and MC roles, that can be tailored to your events specific needs. Halo Entertainment also offers a range of additional services to compliment your event such as supplying special effect lighting, dry ice, mood and party uplighting and hiring of our portable PA systems. We also specialise in the hiring of our XL Light up LED Letters, available in both Mr & Mrs and LOVE.
At Halo Entertainment Adelaide we take pride in making your day, a truly remarkable moment in time. 
Selecting the right professionals to pull together your special wedding day is no easy task and it is essential that you've put trust into the right person to create the perfect atmosphere for your magical day. Halo Entertainment will work with you to create your dream wedding. Having over 15 years of experience in the entertainment and DJ industry, Halo Entertainment has the knowledge, skill and passion to ensure your day is seamless.
Your wedding is up there with one of the biggest financial investments you will make in your lifetime. Some people choose to have a wedding based on a "capped" dollar value and others create a wedding with an open cheque book! Whichever end of the scale you fit into, there's no denying that the expectations of your wedding remain the same. That is, to have the best day of your life with the man or woman you want to spend the rest of your life with!
Although no website is a testament to the ability to fulfil these things, with Halo Entertainment you can trust you are one step closer to ensuring a magical day. One which will be talked about by yourselves and your guests for years to come.
Along with supplying a DJ and the right sound, music and lighting for your wedding, Halo Entertainment can also provide MC duties which takes the pressure off having to find someone from your list of wedding guests. Apart from making those special announcements, we will work closely with your event coordinator and other necessary vendors to ensure your night flows seamlessly.
Halo Entertainment also provides a free no-obligation consultation where we can meet to see if we are the right fit for your wedding.
Still not sure? Have a look at what our past couples have to say here or shoot us an email with your questions or concerns. We would love to chat in more detail about your dream wedding day!
Barefoot Traveler Entertainment - Wedding Event MC Adelaide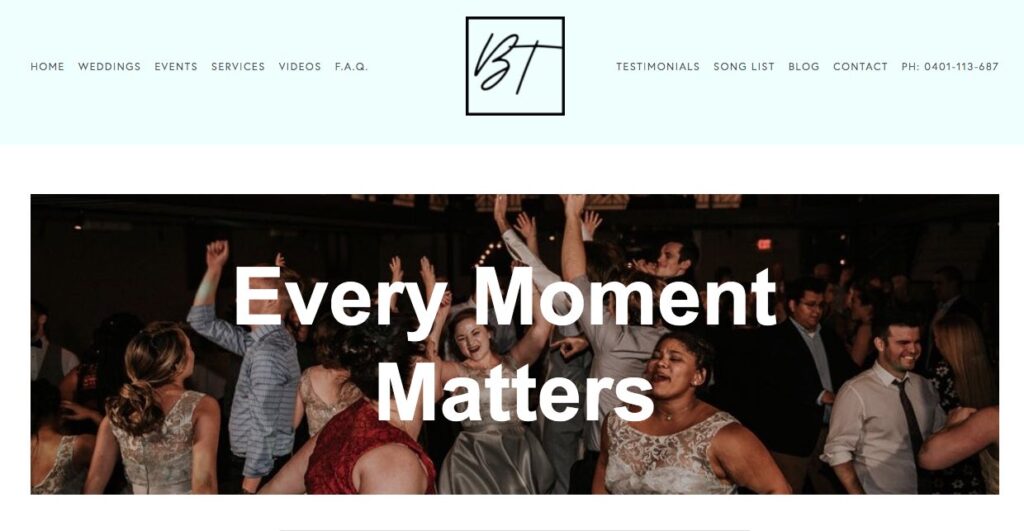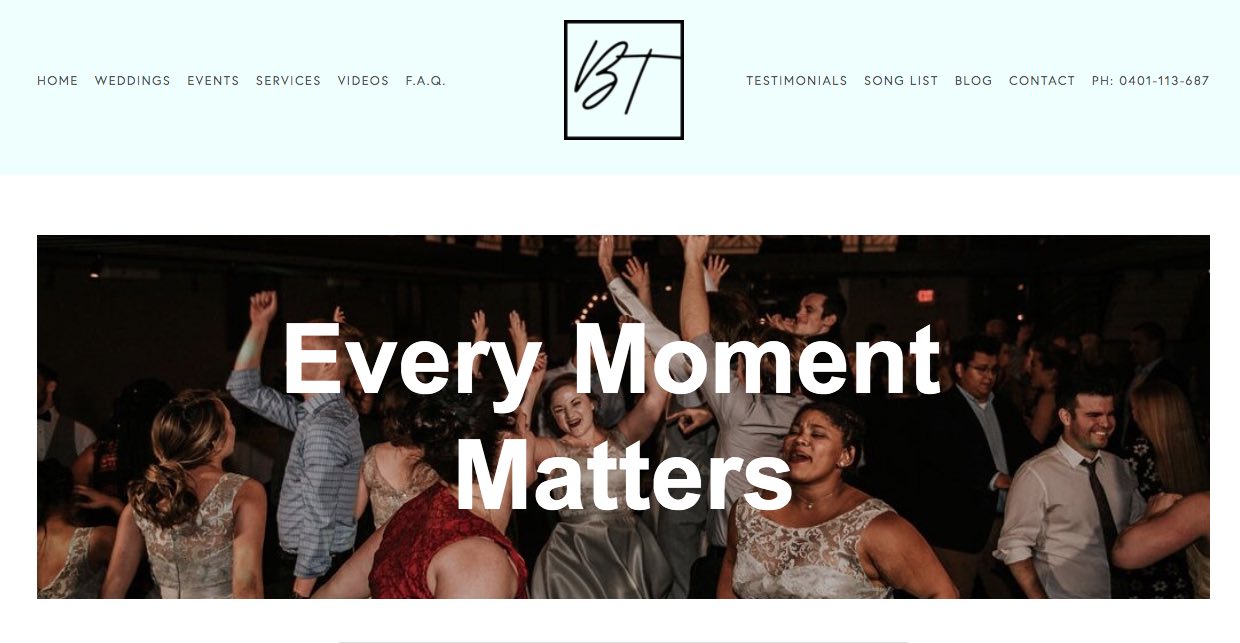 barefoottravelerentertainment.com
0401-113-687
Dj & Mc Services
Weddings, Parties, Events, Conventions, And More
Can't make a decision between a band or a DJ? well lucky for you we offer both!
When you book us for your event, you're making sure you're in safe hands. We help run your day from start to finish so you can relax and enjoy yourself.
Whether in a ballroom, brewery, or rustic barn, we offer wireless microphones for any speeches or announcements, as well as the most up to date sound equipment, lighting and accessories to personalise your event experience from venue aesthetic to the perfect soundtrack.
If you need great music, excellent versatility and trustworthy, reliable organization leading up to the event, feel free to get in touch. Having confidence in the music for your event has never been easier. 
Adelaide Weddings
Congratulations on your engagement! You must be so excited for your wedding day! What a wonderful time to be in love! and so lucky to have found that special person! I bet you can't wait for the wedding and you're trying to find all the pieces that are going to make your day special!
With an extensive repertoire and years of wedding performance experience, we're here to provide the perfect soundtrack to your wedding day. We know how important it is to have just the right wedding entertainment; All the way from the ceremony through to the first dance, up to thelast call, we provide lively, modern performances of classics and modern pop hits for wedding entertainment that you and your guests won't soon forget.
Crowd Pleaser Wedding Event MC Adelaide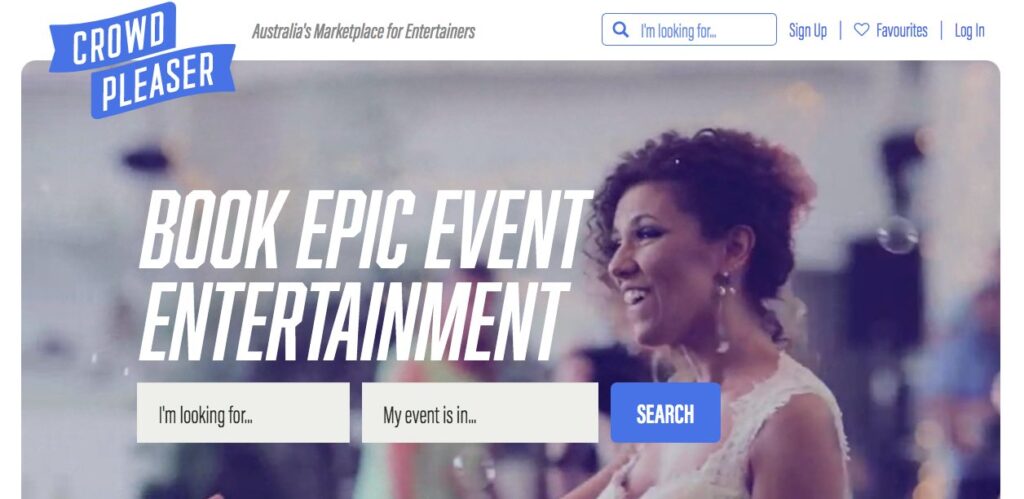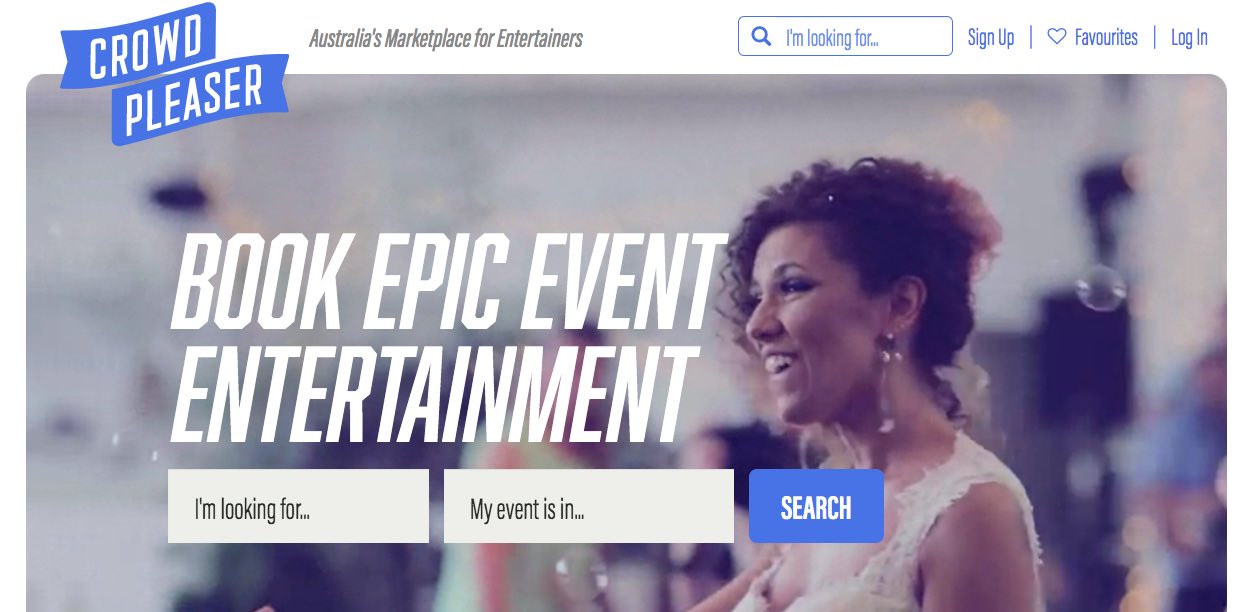 Australia's home-grown talent is almost as abundant as our rampant appreciation for it. Yet too often we go to parties and pubs where the only source of entertainment is a playlist on someone's phone. CrowdPleaser is on a mission to change this. We want to make more events magnificent by connecting event organisers and entertainers through our trusted online community marketplace. From musicians to magicians to motivational speakers, at CrowdPleaser you'll find epic entertainment for any occasion.
Mind Blown Wedding Event MC Adelaide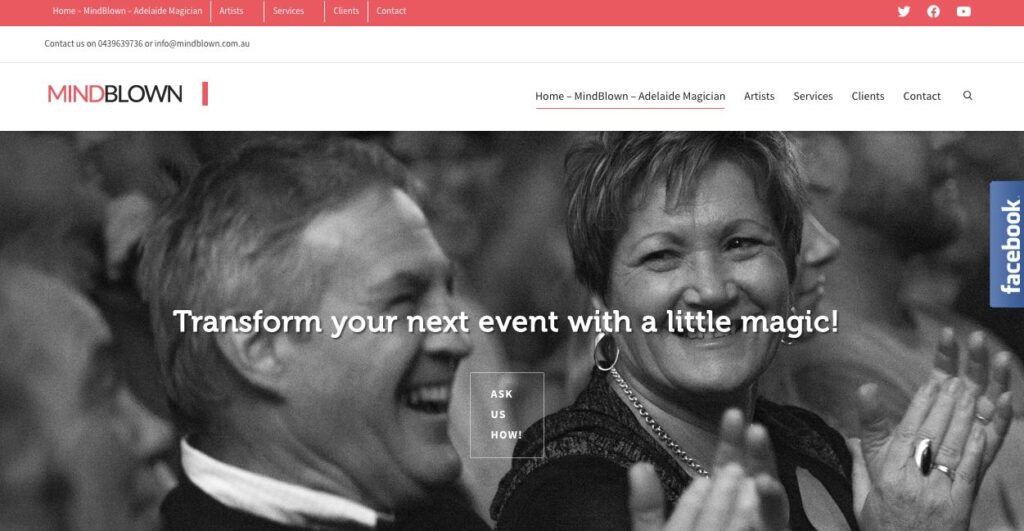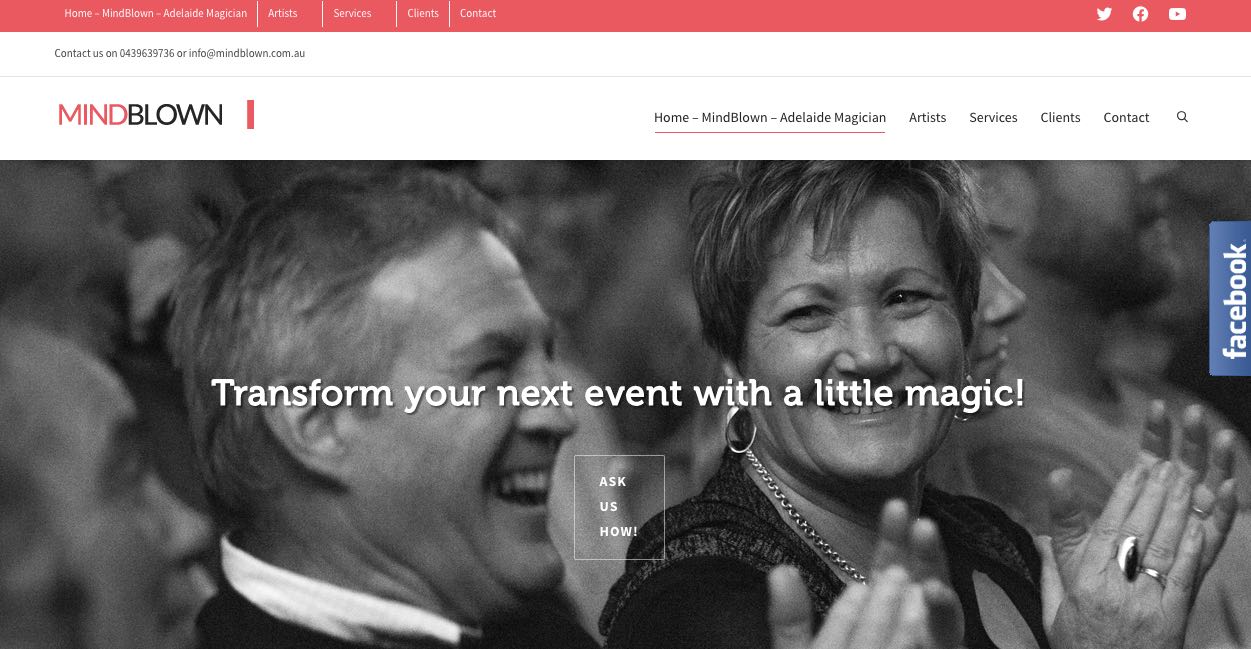 439639736
Speaker & MC
Want to inspire, entertain or need a host? Our established and award-winning magicians are highly regarded Speakers and MC's with International Appearances, TED Talks and Business Success experience.
As keynote speakers, both Vinh Giang and Matt Tarrant are established on the speaker's circuit and able to speak about business and motivating concepts in a unique and entertaining manner.
Vinh Giang was recently recognized as one of the Top 50 Key Note Speakers in Australia.
As MC's, our magicians are not only clear and concise in delivering your business's key messages, but also entertaining. Combining an evening as a host, with incredible and entertaining magic – a unique experience that sets us apart from a regular MC.
What is a Key Note?
For us, a Key Note is not just being able to deliver a message to your audience – but to ensure your message is concise, entertaining and every audience member is able to take away a new-found knowledge after hearing our Key Note. We combine our performing skills with our speaking skills to create a Key Note which is not only a learning tool, but something your audience enjoys and creates a want for learning.
What is an MC?
As an MC we have an important role in keeping your audience continually interested and entertained throughout a (generally) long period of time. Having an experienced and entertaining MC is key to making your event a success and we pride ourselves knowing our experience will allow you to relax and enjoy the event like everyone else – as we not only MC, we host the event for you.
Enhance Entertainment - Wedding Event MC Adelaide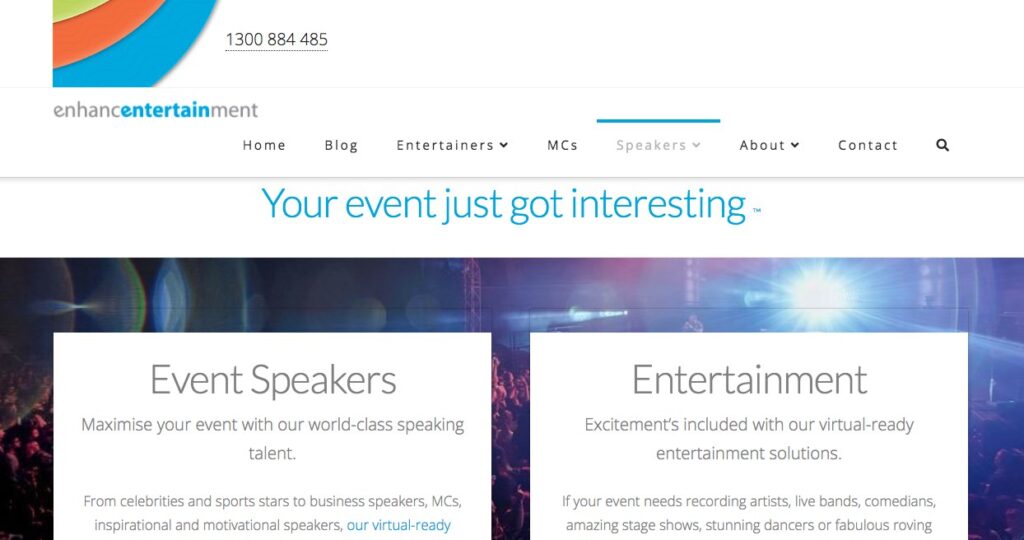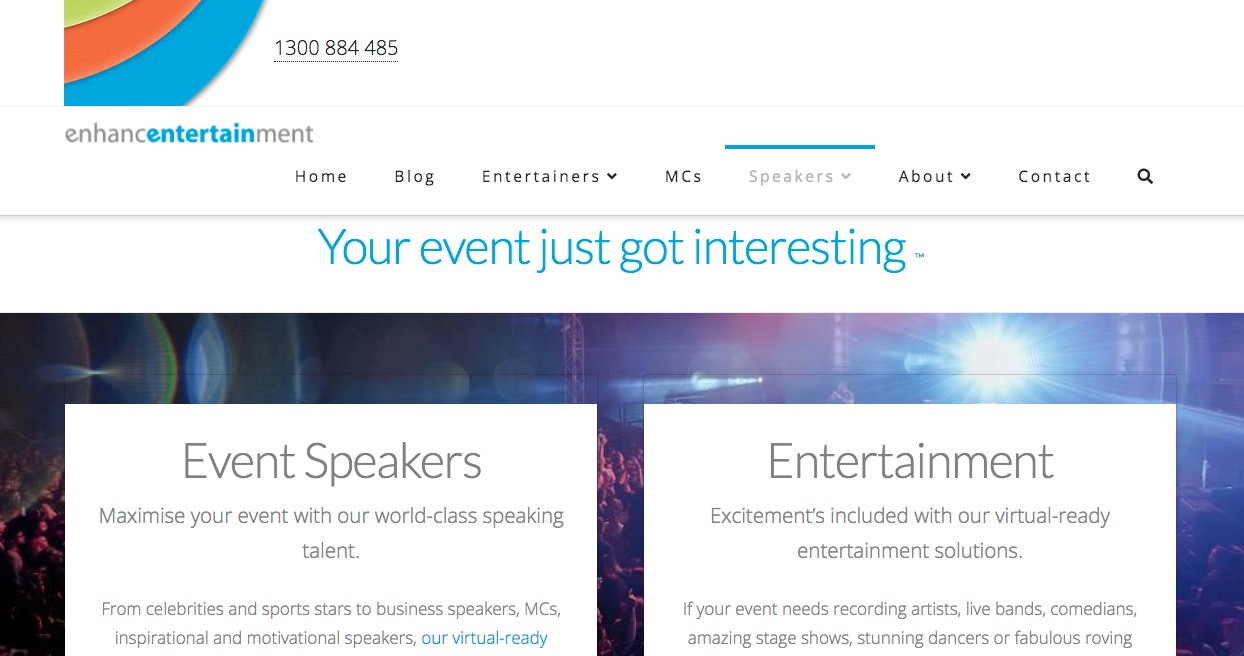 1300 884 485
Your Event Just Got Interesting
When it comes to events, we don't mess about. We've been involved in some of the most spectacular corporate events in the southern hemisphere.
Four Reasons To Choose Us:
We provide award-winning service that's second to none.

Our world-class talent captivates, moves and exhilarates audiences the world over.

We're renowned for our creativity, personal service and integrity.

Our clients keep coming back because we deliver outstanding results.
Event Speakers
Maximise your event with our world-class speaking talent.
From celebrities and sports stars to business speakers, MCs, inspirational and motivational speakers, our virtual-ready speakers are here to impress.
Cruse Entertainment - Wedding Event MC Adelaide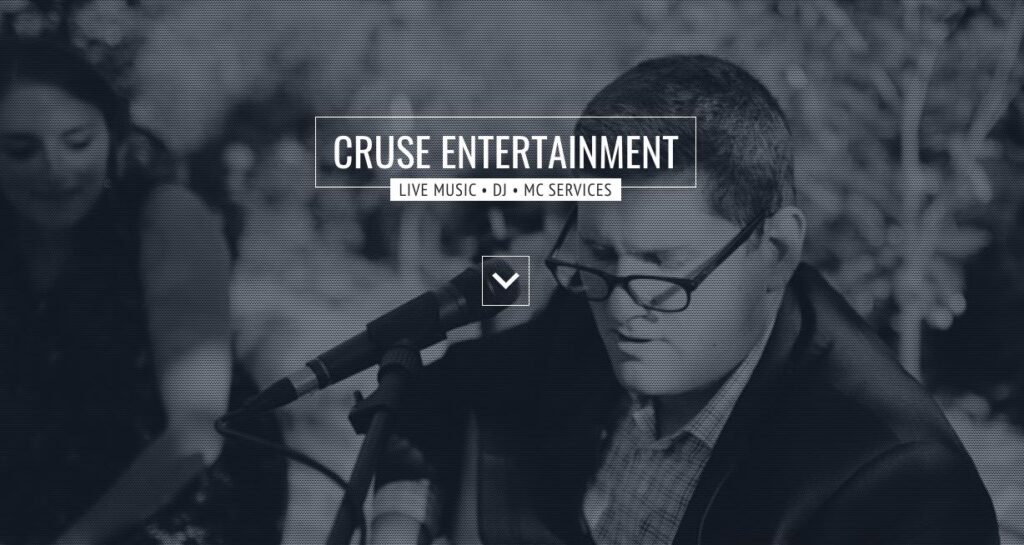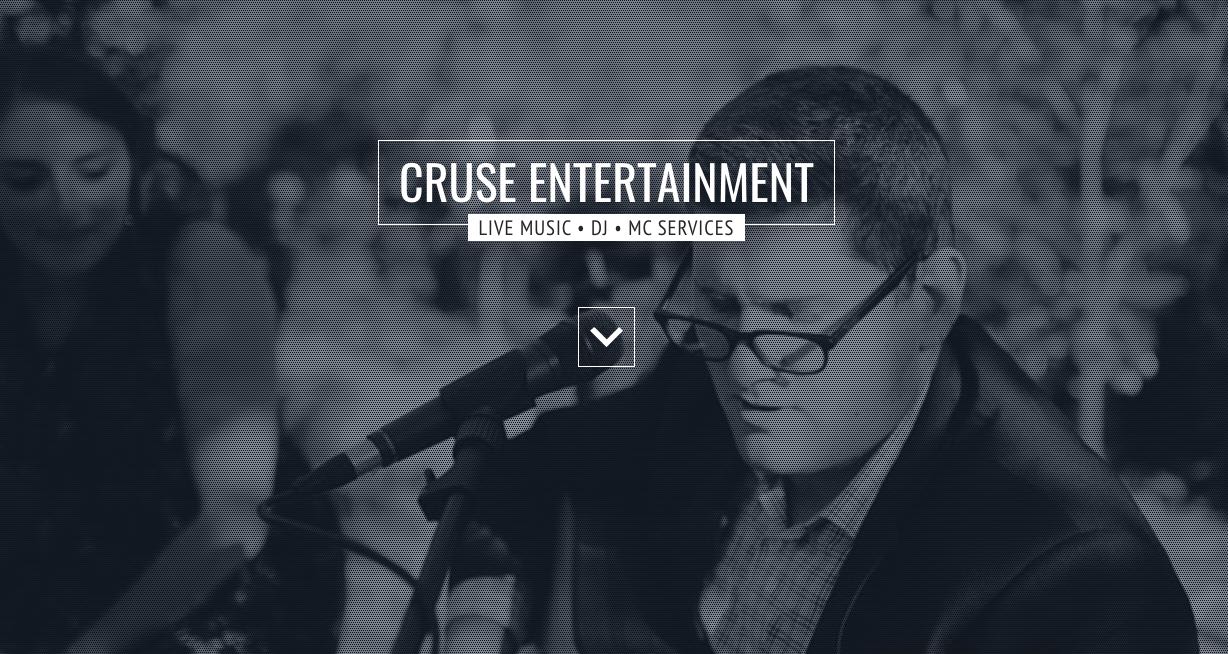 Weddings
Cruse Entertainment will cater for all of your wedding entertainment needs! From start to finish, we provide live music as well as DJ and MC services for your ceremony and reception. Cruse Entertainment can tailor a package that suits your needs and budget and are an enthusiastic supporter of marriage equality!
Cruse Duo, which consists of Marly Cruse and Eliza Dickson, is the perfect choice for your wedding. They are both highly accomplished performers and their voices perfectly complement each other. Together they have a wide range of repertoire and love to learn and perform your special song choices to help create lasting memories for your occasion.
The Cruse Control party band is a 3-piece, 4-piece or 5-piece (or more if you desire!) band fronted by Marly, together with other top-notch professional Adelaide musicians. Whether performing quiet background music or upbeat party tunes for your dance floor, Cruse Control's vibe is energetic and joyous!
Our services can include:
Acoustic live entertainment at your Ceremony/Pre-dinner drinks/Reception

Your choice of songs learned for Ceremony/First Dance/other key moments

DJ and MC services at your reception

Full party band for your dance floor

A high quality PA system for your audio needs, including a wireless microphone for speeches

Dance floor lighting
DJ Ben Events Wedding MC Adelaide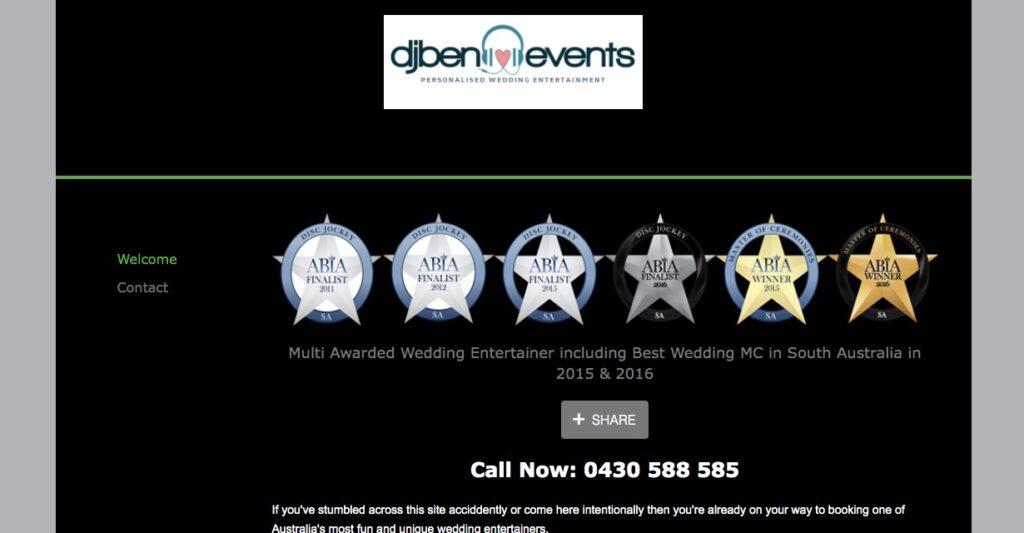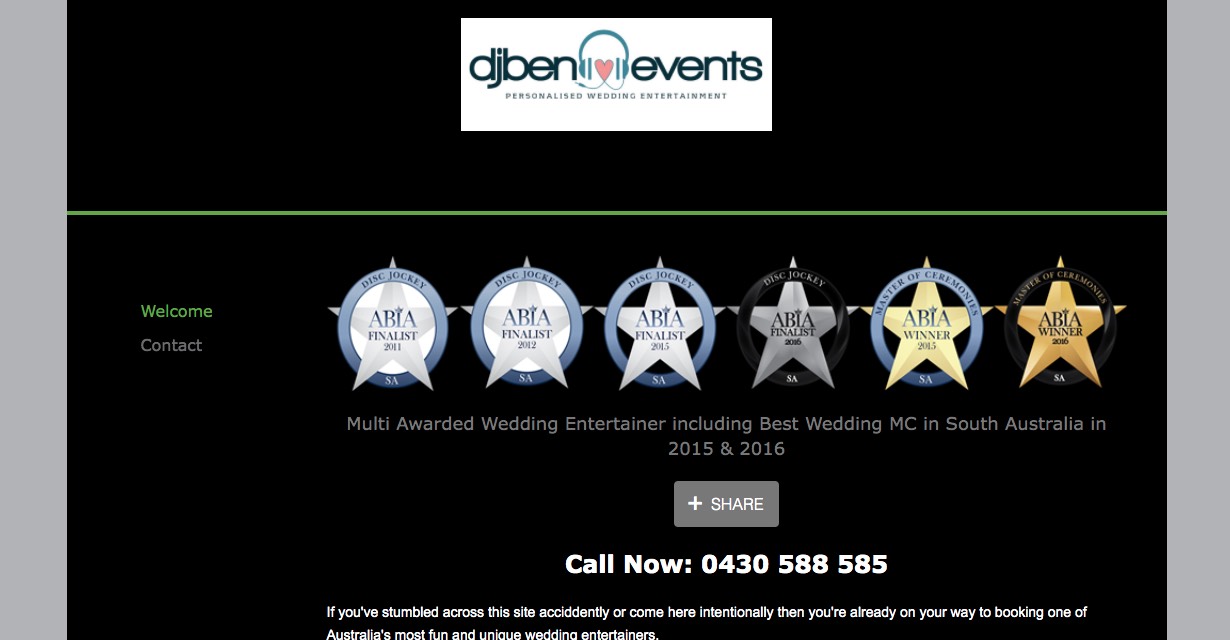 0430 588 585
Welcome to DJ Ben Events. We provide entertainment for weddings and we ONLY do them with pure fun in mind. With close to 25 years of experience in entertainment, DJ Ben knows how to create a super fun party for your reception. Every one of the 40 weddings he does each year is hosted by him where he is both the DJ and the MC.
Ben does weddings differently. He doesn't just play music...he creates fun and memorable moments in your reception that will excite, delight and involve your wedding guests and they will still be smiling when their head hits the pillow that night, knowing they just experienced a truly magical and unique evening. In recent years he has won highly acclaimed awards for his work receiving ABIA's Best Wedding MC in South Australia for both 2015 and 2016. His passion and towards involving the wedding guests in a whole variety of fun segments including wedding games, dance-offs, fun quizzes, jokes, singing comps, scavenger hunts and other mayhem make him very popular and he books out well in advance. He has performed at interstate weddings as well as one in Hawaii in Oct 2016.