Ready to start planning an epic last hurrah for the bride-to-be in your squad? One of the first things you'll need to sort out is the hens party guest list.
 If you have no idea how to go about putting it together, we're here to help. From who you should include (and exclude) to exactly how many guests you should invite, we've broken everything down for you.
Check out some similar posts...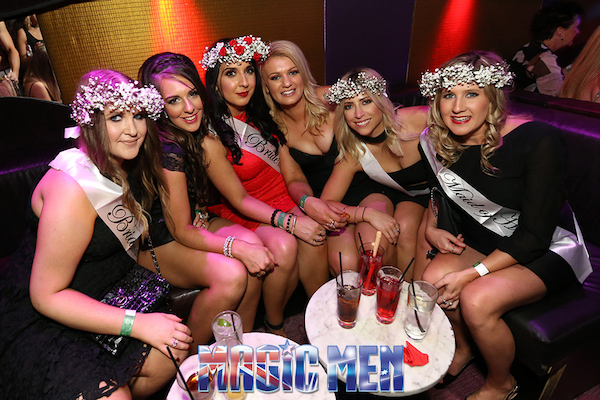 Out of all of the pre-wedding festivities, the bachelorette party might be the most fun. When was the last time you had a chance to get your closest friends together for a night or weekend of adventures and debauchery? (Whether they're rated PG or R is up to you). And while the bride is usually not so involved in planning the bachelorette party, the one thing she does have a say in is the guest list. And while picking a group of your besties to spend a weekend with would usually be a no-brainer, the process becomes a little bit stressful when you combine different personalities, the mixing of friend groups, and a whole slew of accompanying dynamics. 
So who gets an invite, and who doesn't? We'll break it down for you, with a little help from Amber Harrison.
Should the hen's night be a surprise or planned with the bride?
The majority of modern hen's nights are arranged in consultation with the bride. They may not know everything that is going to happen on the night, but they usually know the date, who has been invited, and where the party is going to start. However, it can be more fun if you can pull off a surprise hen's night; the bride can't be disappointed by something she isn't expecting!
When deciding whether to make the hen's night, a surprise consider the personality of the bride. Is she a spontaneous person, or does she like to plan everything weeks? Does she pack to go on holiday the hour before she leaves for the airport, or is her suitcase ready for days beforehand? The first type of personality will love a surprise party, and the second will hate it.
Also, consider whether you have the resources to pull off a surprise party. Will you be able to contact all the people she'd want to invite, and will you be able to arrange a date. when you know for sure she doesn't have anything else planned?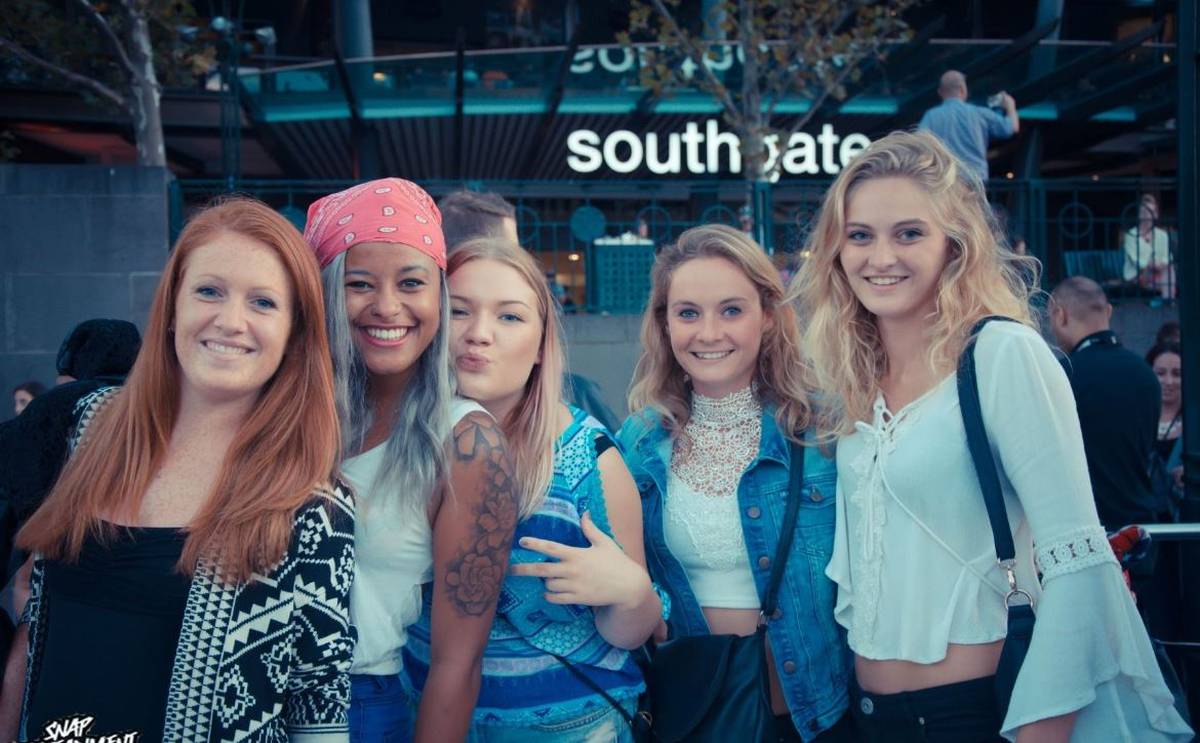 Here are a few tips for creating a hen party guest list.
Get the bride-to-be in on the action
 The guest of honour should have some say when it comes to who cuts the hens party guest list (I mean, it is her hen do). Before you make any calls or send out any invitations, sit down with the bride-to-be and discuss who she wants (and doesn't wish to) at her last hurrah. Of course, if you're going to surprise her with a special guest or two that you're sure she'll love - like maybe her BFFs from uni who moved across the ocean? - go for it!
Only invite family at the bride-to-be's request
 As we all know, hen parties can get a little outrageous. If you're planning a wild night of drinking and debauchery, there's a good chance the bride-to-be won't want her mum, in-laws or other family members in attendance. It's best to ask about her so that she's not surprised (in a wrong way) when the event rolls around.
Invite everyone on the bride-to-be's list (even if you know some can't make it)
 Also if you 100% understand that a few guests will be caught up in work, on vacation or have prior commitments on the date of the hen party, it's essential that they feel loved and in the loop - especially if they're part of the bride-to-be's inner circle. Sure it may seem silly to "waste" an invitation to you, but the gesture will mean a lot to them.
You can invite more than just the bridesmaids
 Hen party invites aren't reserved for bridesmaids and bridesmaids alone - anyone can get in on the fun (even guys). If the bride-to-be wants to add a few new names to her hen party guest list, it's her prerogative. Plus, the more, the merrier, right?
Don't over invite
 You should at least have a rough idea of what you want to do before you set your hen party guest list in stone. Some activities are better suited for smaller groups, so you don't want to over-invite. For example, if you're going to spend the day at a spa getting facials and hot stone massages, you probably only want to invite a handful of people. However, if you're looking to do something like club hopping or going to a pub, you can make it a little lengthier.
If the type of bachelorette getaway you have in mind seems at odds with a particular friend's beliefs, it is probably best to exclude them from the invite list and save them from an awkward trip. In this situation, and depending on your relationship, it may be best to explain your reasoning to them in person, so they don't feel slighted. Keep this in mind if the tables are turned, and you find yourself facing a friend that declines an invitation to participate for the same reasons. In the end, it is more vital that you accept your friend's personal beliefs than damage your relationship over their presence during some or all bachelorette activities.
ONLY THE MOST IMPORTANT PEOPLE MAKE THE LIST!
Hen parties have been a tradition for centuries in which a ceremony is held in celebration of the bride to be. The significant question ringing in every maid of honour's mind is "who should I invite and am I completely certain that they are still friends?". Now, it's probably a good idea to team up with the bride on this one, but if you're trying to keep it a secret, then taking a peek at the wedding guest-list will probably be the best start – usually received via a not-so-clueless groom or groomsman.
Some brides will want their Mum or Gran there, and some won't. You'll need to adjust the hen party plans accordingly to accommodate the age range. It might be that you choose to do an activity during the day for the 'younger' contingent and then have a meal and drinks in the evening where any 'oldies' can join in. Or why not have two dos! Go away for a weekend with the girls and then have a second do somewhere local, maybe in a restaurant so that the relatives can join in.
When putting the hen party invite list together, think about group numbers. Too small and it can be challenging to book the best activities as there are minimum group sizes. Too large and it can get a bit of a nightmare trying to co-ordinate everyone.
If there are people that you have to cross off the list, then just send them a quick note to explain why. That way, there's less likely to be any awkwardness at the wedding when you see them.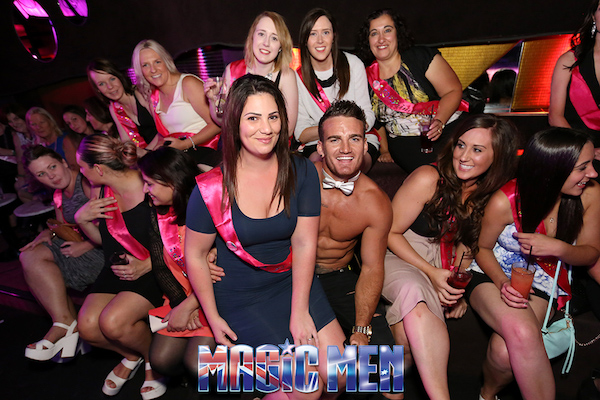 Check out some similar posts...
MOTHER HEN
Perhaps a somewhat controversial choice, but some brides are going to want to (or they're expected to) invite their mums and grans. By asking the mother hen, you'll earn a few extra brownie points – mums and grans are perfectionists and want to be involved in everything! If you're doing something a little intense like It's a Knockout, 80-year-old Eveline isn't going to want to take part and bust a hip, but most events will allow spectators anyway! If you're venturing away from home to traipse around the country, then it may be worth finding mother hen a family friend to keep her company back at home for a bit of peace – she's still got the wedding to look forwards to.
FRIENDS
This one goes without saying. If they're a regular face at the cocktail bar, then the bride is sure to want her there. Think back to her Myspace top 8 friends, check to see who's posting on her Facebook wall, peek at who she's texting; you've got yourself a guest-list.
COLLEAGUES
She sees these people every single day, but has she invited them to anything before? If the answer is no, chances are she doesn't like these people and will not want them at her hen party. Your job is to invite people that she feels comfortable around that make her feel warm, loved and get her excited for a damn good weekend! Is she going to be confident singing Girls just want to have fun in her undies at 2 am in front of her colleagues? This is the type of question you need to ask yourself.
DISTANT RELATIVES
If you're going to invite people from afar, it may be worth considering getting them to the wedding first. If the wedding is shortly after the hen party, see if they can extend their stay (the wedding is always the priority though). If they can't make the wedding, see if they are free for the hen weekend instead!
FRIENDS OF FRIENDS
Can I bring my friend? Can my friend bring her friend? For the most part, you will want to say no. If they haven't ever met the bride, then why should she be at the hen party? They will probably be together for the most part of the weekend and then your party stops being one big group and turns into a couples retreat. If you're close to home, by all means, invite them for the night out, but once you've said yes to one, you can't say no to the long queue of people waiting behind.
Should mothers be invited?
Traditionally, the hen's night was mainly for female family members and possibly a few family friends. Still, as hen's parties get more raunchy and raucous, fewer brides-to-be are inviting their mothers or mothers-in-law, and just partying with their mates.
Before you decide whether they should be on the guest list, consider the age and behaviour of the mothers, and their relationship with the bride. If they are young and open-minded enough to enjoy the hen's party, and the bride wants them there, it's great to invite them along. Just make sure you invite mother-in-law and any sisters-in-law if you are asking mother.
The type of hen party will also influence whether mothers get an invite. If it was going to be an all-night drinking and dancing session, complete with naughty dares for the bride, they might prefer not to attend. If it's going to be a spa day followed by a meal, on the other hand, they'd probably love to come. You can always compromise and have an afternoon tea that the mothers can attend, followed by a raucous hen's night once they have gone home.
There's only one real guest list no-no to avoid. "Don't invite anyone who has not received an invitation to your wedding," Harrison emphasizes. "That goes for your shower, too." Otherwise, invite away to your heart's content. Just keep in my that this is your bachelorette party and not your actual wedding. Invite only those extra special people that you know will bring you joy—that's right, Marie Kondo that invite list—and contribute to a memorable and stress-free weekend.
About the Editors - Suzie & Eugene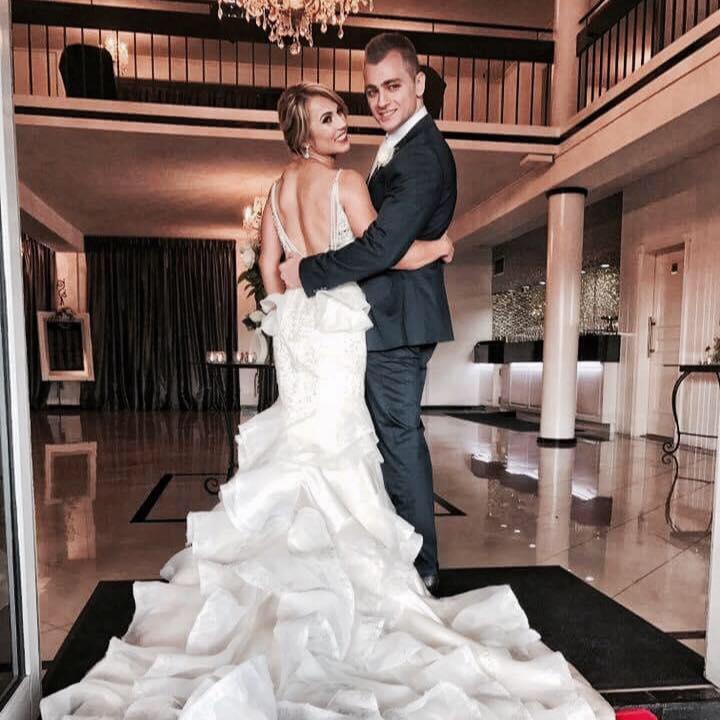 Suzie & Eugene got married at Vogue Ballroom in 2017 and had the best day of their lives!
Ever since they have worked closely with Vogue Ballroom & Vines of the Yarra Valley, managing the websites, social media and content.
For queries please contact via [email protected] or ranked.net.au