So You're Organising A Bucks Party In Melbourne?
You're looking for fun, exciting and memorable bucks party ideas and venues that will have the boys AMAZED by your planning skills.
We're all familiar with the stock-standard lad's night out bucks party that involves drinking plenty of beer and spending the night in a dark (and sometimes questionable) bar. If that vibe doesn't appeal to you and you'd prefer something not as tacky, there are so many more ideas out there. Melbourne has plenty of things to do when it comes to your bucks party, so here are a few classier ideas.
The bachelor party started as a gentlemen's celebration: a civilized night of drawing-room drinking, smoking, and toasting to the bride's health.
Boy, have things altered.
While most of today's bachelor parties have dumped the civilized bit in favor of a raunchy night on the town, the list of attendees has stayed the very same. The best guy tosses the shindig and welcomes pals and relatives of the groom, generally male-only. The only cautions: The list should not include 100 of the groom's closest buddies, nor must it include individuals who don't get along.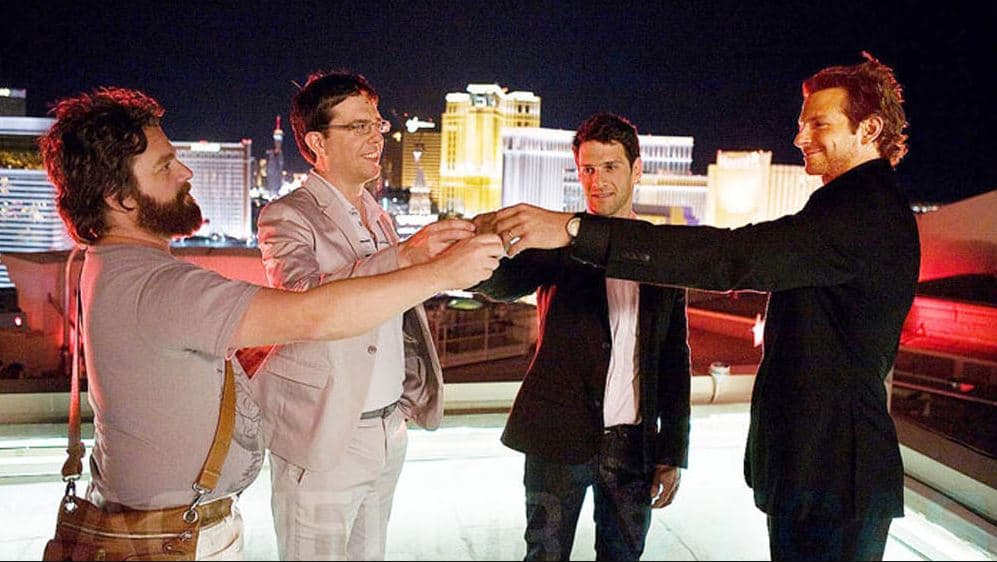 Ideas for your Melbourne Bucks Party
Brewery Tour of Melbourne
Mountain Goat, Moon Dog, 3 Ravens, Thunder Road, Temple Brewing Company…there are an abundance of excellent boutique and craft breweries to explore in Melbourne, so why not get a crew together, book a tour and get tasting? Otherwise, you can always appoint a designated driver and do one yourselves!
Whiskey Tasting
Head to a class by the Humble Tumbler at the Black Pearl in Fitzroy and partake in a fancy whisky tasting hosted by a top hospitality and whisky connoisseur, Fred Siggins. You'll be entertained while you improve your knowledge of this sophisticated beverage…what more could you want from a bucks party?
Archery Class
Make like Robin Hood and his Merry Men and head to an archery range in Melbourne. Take a class with an expert bowman, hone your skills at the craft, and get a bullseye before your big day.
Boat Cruise
Head to the coast and hire a boat, or organise one with a skipper, then head out for a day on the waves. You can choose to combine this with fishing, or just enjoy a few drinks while you enjoy the experience.
A Golf Day
For something a bit more classic, head out to your local golf course and have an outdoorsy bucks party. Have a leisurely game with your pals, before heading out to a nice dinner at one of Melbourne's many wonderful restaurants.
Try Your Hand at a Class at Workshop
Whether you're keen on leatherworking, learning to play ukulele, or building a bike, Workshop have a huge range of classes to choose from for your bucks day.
Attempt Taxidermy
This one might not be for the faint-hearted. Rest in Pieces run taxidermy classes based in Northcote, where you get your own mouse to taxidermy and keep as a souvenir from the day. Unusual, but interesting!
At Vogue Ballroom, we're all about everything to do with weddings. Have a look at our wedding packages for our beautiful ballroom, and host the wedding of your dreams today.
Paintball in Melbourne
Listen up ladies it's time to put down the dolls and take of your dress as you lock and load and get you bad ass on… and I am talking Jean Claude Van Damme level of lousy ass here by the way. As you people fight with each other in a "friendly" plot of paintball. This is a favorite with dollars groups all over the freaking world, and the reason is weapons are cool and shooting your mates in the back, arse or legs (which stings like hell, by the way, trust me I know!) is amusing!
Something that individuals continuously get a huge toss out of is the various video game situations. You will seem like you are contributing to some computer game or Hollywood action motion picture… Now the concern you have to ask yourself is do you have the balls to put yourself in danger and take your mates down!
Clay Bird Shooting in Melbourne
In sticking with the weapon style, I have for you gents a more prominent and dare I state elegant method to seem like a big guy. Which is with a day of clay bird shooting in Melbourne. Listen not enough blokes have had the joy of holding something effective in their hands like a shotgun! These things kick all sort of arse, and it's difficult not to feel like you are some action star like The Rock, Arnold Schwarzenegger or Vin Diesel!
As cool as getting to hold the guns is. You men will be taught by men who know their stuff, and they will make sure that your kids have the very best chance of hitting the clay birds. Something that you just must do when you have this as part of your dollars celebration is put a little wager on who can shoot the most clay birds. Some beers, a horrible attempt or some other kind of mean surrender is always an enjoyable time… well not enjoyable for the guy who can be found in last, however, the rest of you will have good make fun of his expense.
Melbourne Go-Karting
Ah, racing now here is a thing that us people just never grow out of! Go-karting is an excellent idea for you Melbourne dollars day as it's an activity that pretty much anyone can have a go of. Sure some of you will be remarkable chauffeurs and others, who in a sane world would have had their license removed them years earlier by the federal government! But here it's everything about having a good time, taking those corners at high speed, putting your foot down and speeding past a mate and trying to make sure you are the bloke who is in first place at the end of the day. This is an excellent method to spend a couple of hours, and it's sure to be a highlight of your dollars party. For you men who like racing computer game or just want to watch a little F1 on TELEVISION then this is a must-do activity for your dollars weekend.
The very best part of marrying is the bucks night… Ok, so my priorities may be a little off here, however, hi who cares? I have for you guys 3 of the best Melbourne bucks night ideas!
Bucks Party Boat Cruise Docklands
One of the top activities to do for your dollars party in Melbourne is traveling around Dockland or Yarra River in your boat. A fantastic event to do specifically if you combine with having some partially nude waitresses, strippers on the party boat you are set for a great time. Go bananas have some of the best party boats in Melbourne and instead of ringing around to 10 various places, we understand which ones are perfect for a bucks celebrations, suitable for smaller groups, more significant groups, BYO or completely certified, beverages bundles and have food consisted of. Early afternoon to the evening these boats enjoy to take groups out for an either 3 or 4-hour cruise.
Melbourne Strip Bar
No dollars party in Melbourne is total without seeing a hot stripper or going to a strip bar. I, in fact, believe in some states it's legally required that you take a male who will get married to a strip bar! Melbourne is the home of a few of the hottest chicks on the planet! And precisely what better method to reveal the first male who much you are looking forward to his wedding event than getting a chick to shake her things just inches from his face. This is always an excellent night, and you blokes will have a great time as you have a drink in your hand, a smile on your face and a bulge in your pants … … from your wallet that has lots of dollar bills … exactly what you thought I indicated? Come on man, get your filthy mind from the gutter.
The Best Bucks Party Bus in Melbourne
As long as there have been Melbourne bucks nights, there have been bar crawls. This is with a cool celebration bus taking you around Melbourne – party on the road! A pub crawl is excellent, but the issue with them is first of all what clubs do you choose? And second of all who can be arsed strolling from pub to pub? Well, the Melbourne Party Bus states screw that! You see on the Melbourne Party Bus, that is private by the way, you will be taken to a couple of different bars, a strip club and perhaps even a club! And the very best part is the party never stops! Once you are finished in one place, you get on the bus where you keep on partying thanks to the pimped out busses stereo and remarkable party areas! Along with making certain the party never stops, The Melbourne Party Bus will make certain you young boys enter all the bars and clubs which there is no handling beast sized bouncers.
Melbourne Casino Night With Topless Dealers
Book an amazing, enjoyable dollars night with poker tables and topless dealerships in Melbourne. Hey, I will admit immediately I am horrible at gambling, but with a little tuition and some assistance from my mates, I was up there with the best of them. We pertain to you or if you need aid with dollars friendly function rooms in Melbourne, that likewise doesn't cost and arm and a leg.
A Casino night is a lot of fun and does not need to be as pricey as you think! Additionally, go to the Crown Casino on Whiteman street in Southbank.
In any case, this sounds leaving for your Melbourne dollars celebration– may not have the ability to concentrate or keep your poker face with those tits starring in your face!!
Top 3 Melbourne Restaurants
No matter if you want to dine in style or things your faces at an all you can consume buffet. These three places are some of the best that Melbourne needs to provide!
Peasant International Buffet
I have chosen Peasant International Buffet since I know firsthand how irritating it can be to go and consume when you have fussy chaps in your dollars party. Well, here they are not talking BS when they say "global" as they have all type of food here. From typical stuff like burgers to some more exotic things like Asian style platters.
Mr Burger
An excellent Melbourne dollars night ought to be filled with meat … wait that sounds bad! I imply with some manly food like hamburgers when it concerns big substantial burgers that require two … Maybe three hands to hold them you can not beat, Mr. Burger. From some lovely insane burgers to something boring like a patty in a bun, you will be taking excellent care of here.
My Goodness Pizzza
Look, My Goodness Pizza sell other kinds of food, but when you walk through these doors the important things you desire is pizza! They have all type of great pizza here so even Mr. Fussy will have the ability to have his plain cheese and tomato pizza! With shakes, bake potatoes and other things too, My Goodness Pizza has a little something for everyone, however, to get the best of this location you need to attempt one of their pizzas.
Top 3 Melbourne Bars
What is a dollars night without a stop at a couple of bars? A beautiful bad one that's what it is. However, do not fret as I have for you the three finest Melbourne bars for you bucks night.
Grass Bar
Let's kick this off with a genuine male's bar; The Turf Bar is a very best sports bar in Melbourne and in addition to having some remarkable booze they have all kinds of sport on the substantial arse. TV's that are scattered about the place you have cricket naturally, but also you get sport from other areas such as baseball from the United States, football from the UK and even sack racing from Venezuela. This is simply a cool bar and a fantastic location to start your dollars night.
Cherry Bar
Some may call it a "dive bar" however they are morons! The Cherry Bar is the location to go if your men like your rock music. With live bands on nearly every night and just a tremendous atmosphere, The Cherry Bar is for you chaps who hate dance music and wish to have a few beers while paying attention to a little AC/DC, Iron Maiden or some other rock gods!
Loop
On paper, Loop sounds like a freaking odd location, but it's, in fact, one of the most fun bars in Melbourne and best if you desire something a little out of the standard for your Melbourne dollars night. Film screenings, DJ's, live bands and just tons of other random things appear to take place here. This is merely a really enjoyable bar and one I can personally highly suggest.
Top 3 Melbourne Clubs
Keep reading to see exactly what are the three best Melbourne clubs for your bucks night!
Inflation
I think that calling Inflation just a club is a bit extreme as four different locations inside. You have a place to consume, the roofing system top, the basement and naturally the club. There are locations to dance, drink, perhaps even score with the women too. Also, they have TV's pool tables and other things to keep your kids amused. If you desire a club that provides more than just dancing, Inflation is for you.
Eden
Eden is a club where you can have that huge big, Melbourne style club night during your dollars party. If you like your dance music loud so that you can feel every beat, then this is the club you have to party in. Also, the chicks here seem to go crazy and love to get up on the floor and dance. No better method to impress the girls than with your Justin Timberlake moves. In all Eden merely is a funky, fresh and amazing club well worthwhile for your bucks night.
Club Retro
Lastly, I have a club that puts the ass in classy, Club Retro. This is a cool and incredible bucks night destination. The people here do like to party. However, there is just something a bit more high class about this place. If you desire something a wee bit more sophisticated, where you can drink in style, then Club Retro is where your dollars group has to go to.
Touristy Stuff in Melbourne
Melbourne is among the most popular tourist locations in the terrific land of Australia. A few of the popular traveler destinations with blokes are places such as a trip around the Melbourne Cricket Ground and Melbourne is likewise the home of the National Sports Museum. I am not stating you will want to do sightseeing… let's face it by Saturday lunchtime most of you will be pretty wasted, but there are some cool places in Melbourne to invest an hour or more between your dollars day activities.
Bachelor parties can occur almost anywhere. The typical bachelor party includes typically some mix of the following: alcohol, strippers, betting (perhaps not in that order). However, the pattern nowadays is towards old-fashioned guyness– a weekend spent bonding in the woods, for instance. Others prepare high-adrenaline adventures such as white-water rafting, skydiving, or rock climbing. Tamer bachelor parties might include a weekend in Atlantic City gaming, a round of golf and a great steak dinner, or an expensive night at a cigar bar. Naturally, weekend trips involve travel and related expenses. If time is of the essence or all celebrations involved are on a budget, then a local bar, a hotel space, or the best man's apartment or condo are great bachelor party locations.
Time It Right
If you believe the night before the wedding event is the ideal time for a bachelor bash, reconsider. The last thing the nervous groom requires on a special day is a hangover. Plus a big night on the town before the walk down the aisle will undoubtedly stress the bride-to-be out (which is to be prevented). You should arrange the centerpiece up to a month before the wedding event and, at least, schedule it a week ahead of time, ideally on the weekend. Some individuals from out of town will not be able to attend. However, if they do wish to appear, they can utilize the notice to make plans. Make sure to send out invitations or call invitees a minimum of three weeks before the party. By doing this, you'll be able to avoid scheduling disputes.
Consider It
As best man, you're accountable for the groom, and the bachelor party is everything about the groom. So, avoid any accidents and utilize your head.
Ensure people do not drive home drunk: Hire a limo or automobile service for the night, have a designated motorist, or make sure everybody takes a taxi house. Bring along enough money to obtain everyone home safely.
Be sly if you desire: Get together with the other groomsmen and create an ingenious strategy to shock the groom.
Focus on the groom. Some individuals like to humiliate and tease the groom at the bachelor party; for instance, they get him drunk, take incriminating images of him, or shave off all his chest hair. Whether or not you get associated with these antics is entirely up to you, but when the groom says "Stop," it implies stop.
Split costs equally between everyone attending the celebration (except the groom).
Be imaginative– a night of carousing may appear like a smart idea, but a weekend of white-water rafting might be more unforgettable in the long run.
Don't forget the video camera.