Best Bachelor & Bucks Party Ideas In sydney
Whether your groom prefers an evening of bocce ball and beer or an afternoon free-falling from 13,500 feet, we found creative party ideas for all types and budgets in and around Sydney.
If your best friend is soon to be married and you're the one who's in charge of throwing an unforgettable Bucks party, just make sure to stay with us and keep on reading! Here are some amazing Sydney ideas and tips on how to accomplish that like a pro, so take a look at them and enjoy!
The Bucks party is a rite of passage, but coming up with the best Bucks party ideas that will keep a group of adults on board is a daunting task!
You've been charged with planning the Bucks party for your brother/brother from another mother. Your mission is to make sure everyone has a good time, and the groom-to-be's last hurrah as a Bucks goes down as a night to remember. We have rounded up Bucks party ideas in Sydney which are sure to appeal to everyone and that require minimal planning and maximum fun.
While there are grooms who still prefer to send last hours, before their wedding, partying with alcohol and female exotic dancers, many men are choosing to shift from the traditional Buckss' party to camping trips, sporting events, daredevil activities and even co-ed Bucks parties along with their fiancées and her friends around Sydney. Such activities before wedding are even helpful to avoid any trouble between the couple. Off course these activities will not make the groom sick to even remember his wedding day.
It's easy to fall into the trap of tired old traditions instead of making your own. The best Bucks party ideas are those that build off the groom's interests, but add something new and exciting to the mix. That's the recipe for memories, people. So take from our Sydney bucks ideas guide what speaks to you, modify the hell out of it (or don't), and have a great time.
 Who pays for the Bucks party, and who plans it?
Tradition dictates the best man should plan, invite guests, and pay for the Bucks party (and, incidentally, assist with groomsmen attire plans for the wedding). But the bigger the plan, the more the groom-to-be should get involved in the planning. This can be as simple as approving Bucks party ideas, or as in the weeds as constructing a time zone-calibrated itinerary.
The Best Man definitely has a full plate of responsibilities to tend to throughout the marriage process. There's helping to choose the tux, organizing the groomsmen's gifts, delivering a killer speech, attending rehearsals, and about a million other critical details. Out of all of the Best Man's duties is coming up with great Sydney Bucks party ideas and planning an event that will be remembered for a lifetime.
The point is, if you, the groom, want to do something elaborate, don't throw it all on your buddy. Likewise, if you get invited, you should probably prepare to chip in for the Bucks's expenses.
If you are searching the internet for Bucks party ideas in Sydney, you may be hard-pressed to find any that don't involve some less than tasteful activities.  But, don't the guys deserve to have a fun time? So, if you want your man to do something that doesn't involve Sydney strippers, then you might want to show him some of our suggestions. They definitely won't disappoint.
Check out Brisbane Bucks party ideas.
Bucks Cruises
So you have decided to round up the guys and take a Sydney cruise for your Bucks party.  Make sure you understand all the pros and cons of this type of trip before taking your talents to the high seas.
You don't have to own a boat to enjoy some time on the water. Look into chartering a yacht for a few hours during the day or evening for a luxe boating excursion worthy of the groom-to-be. Bring a few bottles of top-shelf champagne (or stick to your favorite beer) and celebrate in style on the high seas.
Throw the cruise party for your mate by booking a day or night boat for him and the friends. Food, entertainment, and drinks are provided on the cruise. Your work will be getting the right bucks party cruise company and expressing your desires. The rest will be for them to make it happen.
Party at sea? Relax on a nice yacht with a great glass of wine? Celebrate a special occasion? Why not do it on a boat. Sydney's coast and lakes are filled with opportunities to go for a booze cruise, the perfect way to enjoy a milestone occasion like a Bucks or Hens party or just enjoy having time off from the everyday grind. Check out the best booze cruises in Sydney!
We'll be the first to admit it.  Some guys are initially very skeptical about the idea of a Bucks party cruise.  Even if they like the idea of a destination Bucks party, their image of cruising may bring to mind elderly couples or lots of families.  However, Bucks party cruises in Sydney are a great, affordable Bucks party destination.
The main reason we like cruises for destination Bucks parties is so that the best man can be lazy bastard and still pull off an awesome Sydney Bucks party.  No googling for creative Bucks party ideas.  No checking out venues, worrying about reservations, planning a designated driver- just pick the cruise and make the plan.  One and done.  It you want to really complicate things, you add in some excursions.  Still takes less time to plan a whole cruise than a single night's entertainment for some destination parties.
Cruises also mean guaranteed guy-time.  Your cell phone might not even let you make international calls, and, if it does, it is going to be ridiculously expensive.  So, your guys can cut the leash for a few days and just enjoy time with the boys.  We've been told this sounds insensitive, but really, what can you do about some pseudo-wedding-planning emergency from the middle of the ocean, anyway?  Nothing.  You can do nothing about it, so enjoy the boat with your friends and feel guiltless about ignoring the fiancé.
Another reason we love Sydney Bucks Party Cruises?  Finances.  First, let's say your friends run the gamut from moneybags to paupers.  They can all take the same cruise.  Inside cabins on some of the most popular 3 to 5 night cruises cost less than $500 per person at almost any time of the year, while your rich friend can reserve a suite on the same ship for five or six times the cost.  Even on a big ship, you'll still be in the same place, able to meet at the same destinations.  Plus, we all have that one friend who conveniently forgets his wallet or takes forever to pay you back.  You pay for cruises before you go, which means no waiting six months to a year to collect for the trip; work with a travel agent on the cruise and have everyone pay for their accommodations up-front, avoiding having to turn into a bill collector when Johnny doesn't cough up the cash he owes you.  Plus, because Sydney cruises are all-inclusive, if one of your buds runs out of dough, that doesn't mean the party is over; there's plenty of for-free fun on a cruise ship.
Interested in Top 50 Hens Night Ideas in Melbourne?
We have compiled a list of our Top Picks for Bucks Party Boat Cruises.
Centerfold Bucks Cruises
Your connection to Australia's hottest Bucks Cruise Parties
www.centrefoldbuckscruises.com.au
Welcome to Centrefold Bucks Cruises, Australia's favourite provider of incredible stag party ideas, bachelor party entertainment and stripper cruises across the country. With an extensive portfolio of unique and exciting bucks party packages that are fully customisable, we've earned a reputation for delivering top quality bucks parties in Sydney, Melbourne, Brisbane, Gold Coast, Adelaide, Perth and Darwin.
Use our bucks night ideas for inspiration and allow our friendly team to help you organise the stag party stripper cruise of your dreams. In a luxurious setting with high class adult entertainment and sexy service, our stag cruises are guaranteed to spoil you. Put our team to the test for your next bachelor party and let our professional exotic dancers show you their favourite moves – from the reserved to the raunchy, they don't hold anything back, and that's just how you like it. Imagine yourself living it up on our bucks party boat.
Australia's Favourite Bucks Cruises
Learn more about our exciting bucks party ideas and stripper cruises, meet our gorgeous exotic dancers and book your perfect stag party on our bucks party boat in one easy and convenient location. We'll show you why we're Australia's favourite spot for legendary bucks cruises in Sydney, Melbourne, Brisbane, Gold Coast, Adelaide, Darwin and Perth.
5Star Cruises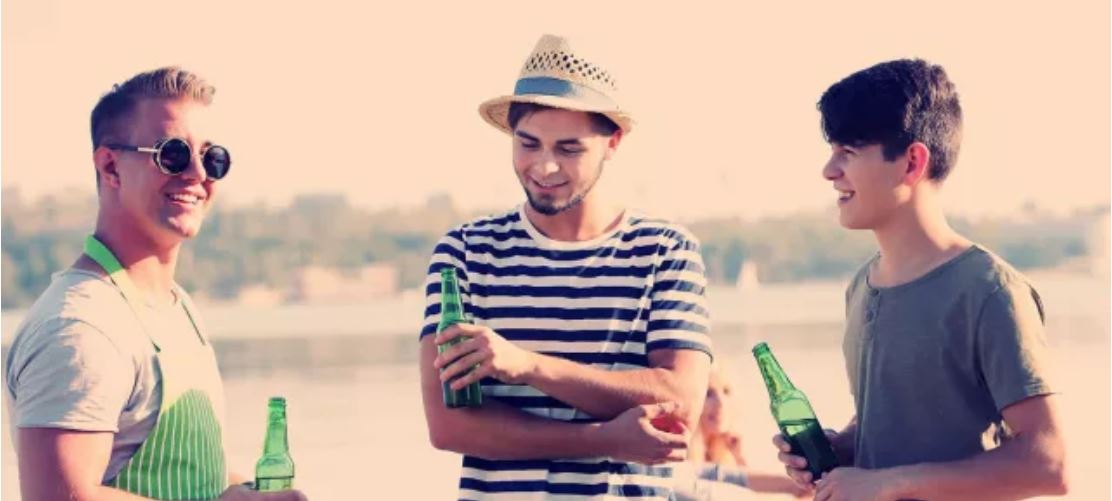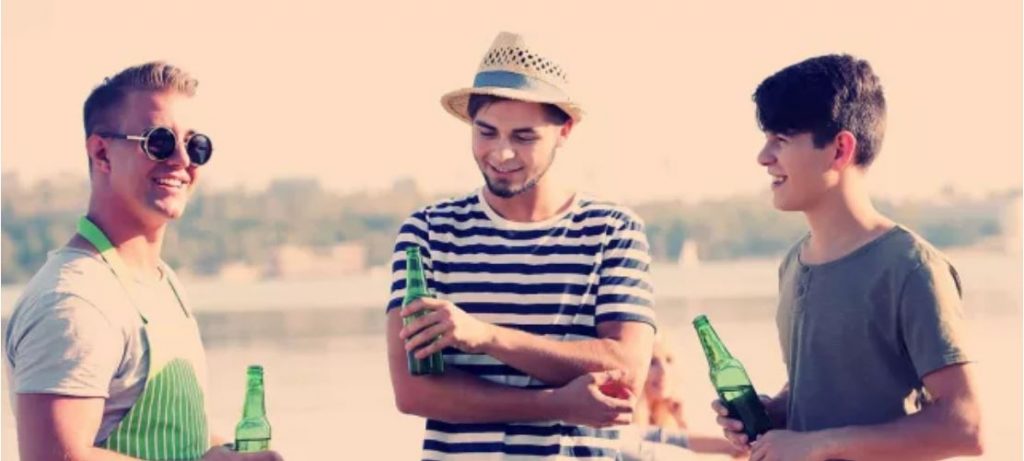 https://5starcruises.com.au/bucks-party-packages/
Alright guys, it's crunch time.
You've been tasked with organising the most important day of your best mates life (ahem – after the wedding, of course). You've got to get this right; plan a dull bucks party, and you'll never be able to show your face in town again. Get it right, and you'll be rolling in glory for years to come.
With a fleet of luxury boats at our beck and call, a host of veteran party planners on standby, and a little black book filled to the brim with the names of the hottest waiting staff in Sydney; booking your next event with us will ensure that your party planning prowess is the talk of the town.
Sounds like a lot of hard work though, right? Think again.
5 Star Cruises offer epic, private, tailor made Sydney bucks party cruise itineraries to suit every budget. Contact us (or chat to the lovely Cherie via our live chat) and we'll make your wildest bucks party dreams come true.
What's Included?
From down-and-dirty do's to sophisticated soirees, and everything in between, we know what makes a good party, and then we know what makes a 5 Star party.
Dedicated Party Planner
Pick a package or design your own
Seasoned skippers for a smooth-as-silk sailing experience
Exclusive use of the harbour's most luxurious private boats and cruisers
On-board entertainment (as naughty or as nice as you like)
Value-for-money food and drinks packages
Optional round-trip transport available
Keep the party going with a choice of exclusive after-cruise venues
When you book your party cruise with us, we will assign you a dedicated Party Planner to make sure that everything runs smoothly. Tell us what you want, and we'll do the legwork leaving you to sit back and relax, and enjoy the experience.
All that's left for you to do is grab your guys, your beers, your playlist, and a couple of our girls and take to the open seas on a luxury party boat for a boys bucks night out to remember.
Also check out our post on Bucks Ideas in Melbourne.
Get Loose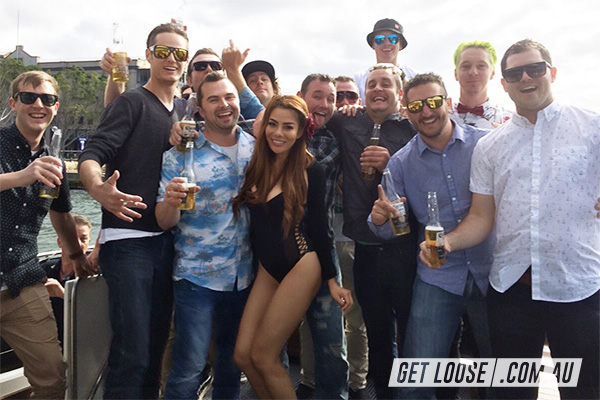 https://www.getloose.com.au
Get Loose on the harbour with a private boat cruise. We've got all the Bucks party friendly boats in Sydney. Catamarans, Cruisers and Luxury Yachts of different sizes and prices. All-inclusive packages for amazing bucks parties on the water. Strip Club entry included. Only quality vessels and the best value in Sydney. Design a package from only $89 per person. Think you've found a better deal? Get a personal party planner to help you. Bucks cruises are our specialty! Available for daytime cruise and bucks night cruises.
Vagabond Cruises

Sydney's best value bucks party cruise with dinner, drinks and entertainment included!
If you are looking for an unforgettable night with your mates to celebrate a bucks party, then look no further than our Bucks Party Cruise! With over 30 years experience, we are second-to-none for delivering the best bucks party cruises in Sydney! Unlike many other operators there are no hidden extras with our cruises as every aspect is already included in the price!
If you are looking for an unforgettable night with your mates to celebrate a bucks party then look no further than our Bucks Party Cruise! This cruise has been a favourite for bucks for over 30 years as it provides the best all inclusive package with nothing more to pay on the night!
With stunning lingerie waitresses serving you throughout, a live XXX rated strip show and drinks included for 3 hours, this will be a night for your buck to remember for a long time!
Cruise Inclusions
3 hour shared bucks party cruise on Sydney Harbour
Spacious indoor and outdoor decks across two levels
A delicious buffet including roast beef, succulent chicken, seafood & more
House beer, wine, spirits and soft drinks included for the entire cruise
Stunning lingerie waitresses serving you throughout
XXX-Rated show included
Spacious dance floors with disco lighting
Poker sets available to borrow from the bar
Good Time Harbour Cruises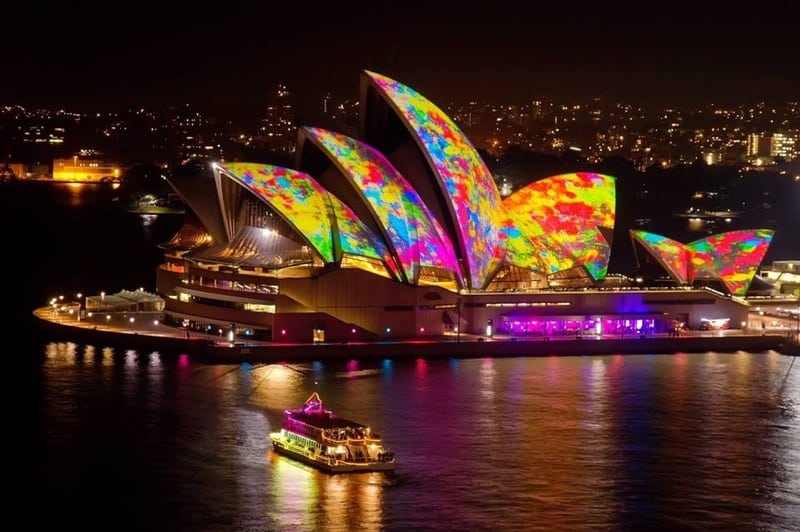 https://www.goodtimeharbourcruises.com.au/
A buck's night is an important event in the life of the groom-to-be so don't overlook the option of a buck's cruise in Sydney!
Buck's party cruises in Sydney Harbour are always a boys night out to remember.
Private exclusive charters are our only option. Everything you need is included with our standard package.
GoodTime Harbour Cruises can cater to all occasions, so get in touch and find out more about our buck's cruises in Sydney Harbour today.
We have three luxury vessels to choose from with the option to swim.
3 Hours Cruise
Sound and lighting
Smoke Machine
Plasma TV for Photos
Dedicated Cruise Director
One lingerie waitresses
Gold Drinks Package
In addition, guests have the options to upgrade at an extra cost the following:
Drink Upgrades
Special meal requests
Topless waitresses
Double and Triple shows
xxx Rated
Rock Fish Charter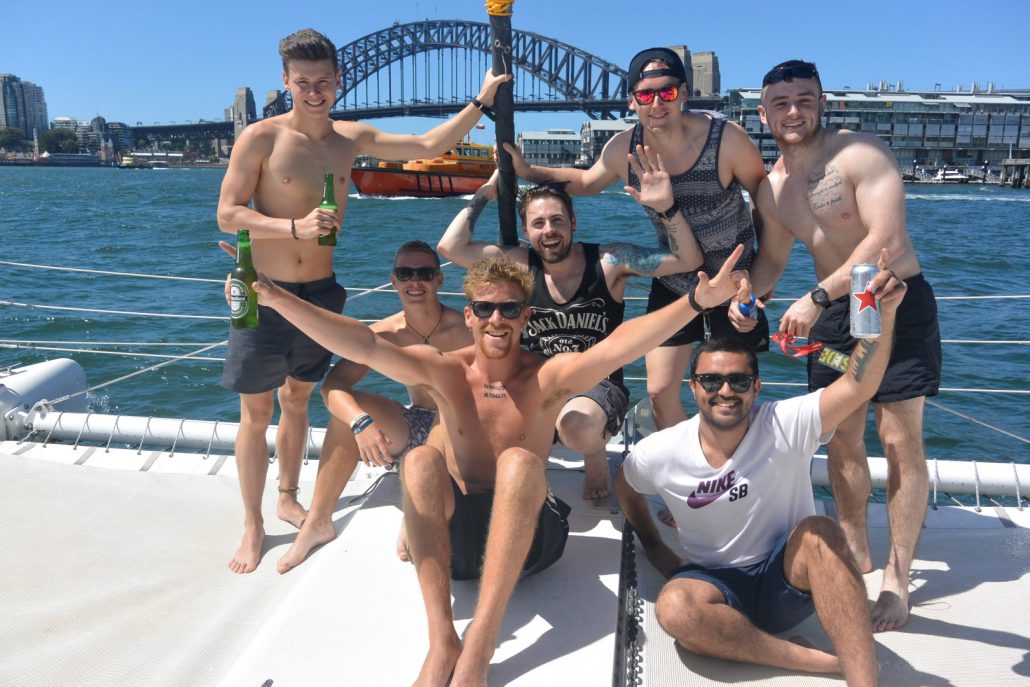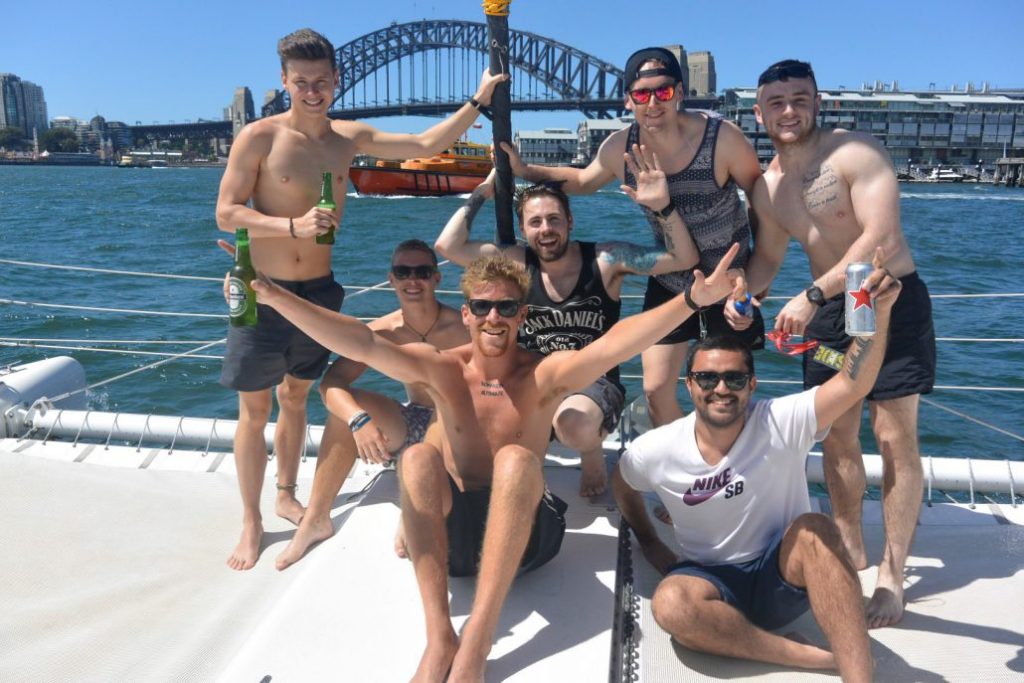 Just before tying the knot you need a bucks party to remember with all of the boys! If you're looking for bucks party ideas in Sydney, our catamarans are the perfect idea! The Rockfish boats are very spacious and can have up to 20-30 people. Our boats are fitted with speakers and a Bluetooth connection for your favourite party mixes. Bring your own food and drinks, or we can cater for you. If you want to break the rules a little we can organise some entertainment for you, weather it be to serve drinks or to perform a bit of a show we can sort this out for you!
Meet the coolest crew ever when your cruise starts and then we will head out past the Harbour Bridge and find the perfect spot for you to have a BBQ and a swim. Chill out with your mates and enjoy the back drop off Sydney Harbour. What would be better then spending your day out with your mates than this private party on Sydney Harbour? Just remember, what happens on the boat, stays on the boat!
Sydney Princess Cruises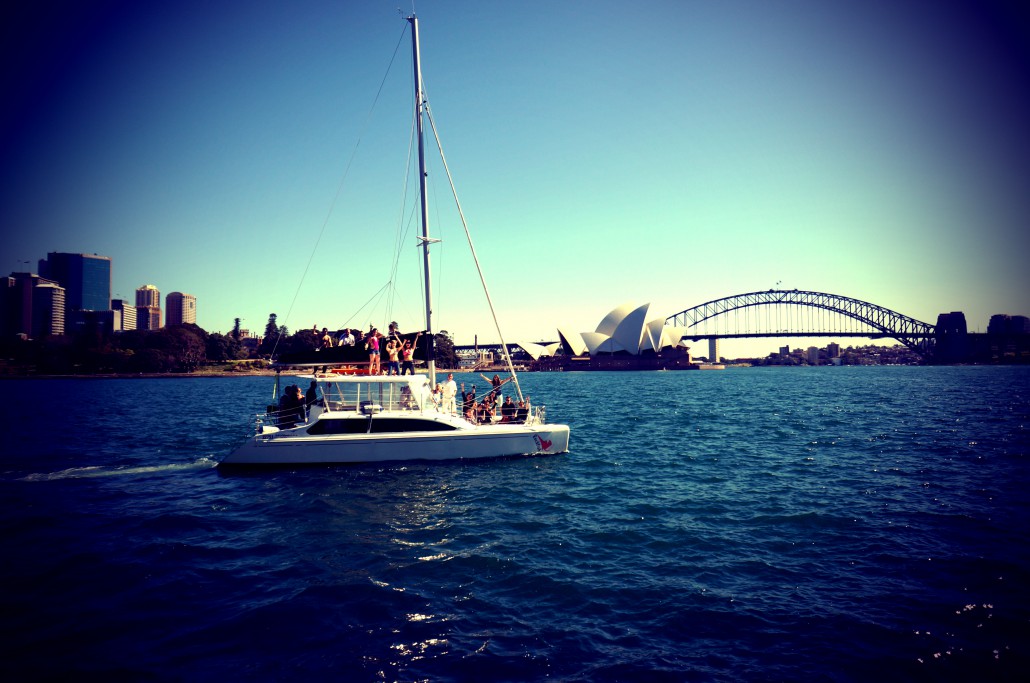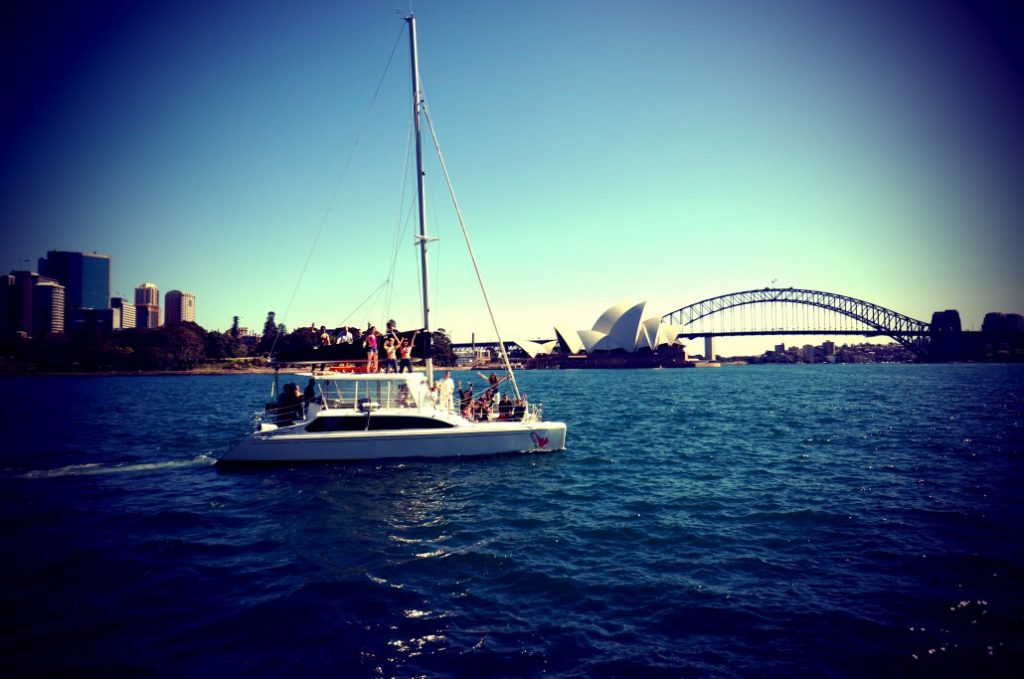 https://www.sydneyprincesscruises.com.au
Done right, bucks parties are the epitome of fun, excitement and outright crazy antics. As a rite of passage, you need to ensure that you host the wildest and most amazing bucks party for your mates.
At Sydney Princess Cruises, you get everything you need to hold the greatest "bucking" cruise party Australia will ever see.
The Scenic Harbour Nightlife
Sydney Harbour is a phenomenal backdrop. Either day or night, it becomes the backdrop to some of the most outstanding parties Sydney has ever seen. The waves, the view of the Harbour Bridge, the and the lights are all but the perfect complement to an incredible bucks party. So whether you are looking for a daytime or night time event Sydney Harbour is the place.
Unlimited Cruise Entertainment
If you're going to help the buck enjoy his wildest unmarried night ever, you need the right entertainment and at Sydney Princess Cruises, we have you covered. With laser shooting, casino games, D.J's, lingerie girls and dancers and so much more, you get to enjoy your wild night on floating luxury. With Sydney Harbour as your backdrop, your bucks party will come alive.
Drinks
Icy cold beers available from the fully licensed bar along with a huge range of spirits, wines and soft drinks. Enjoy Sydney Harbour with your mates and your favourite drinks, only with Sydney Princess Cruises.
Phenomenal Food
When you party with Sydney Princess Cruises, you can get tired; that's just how great it can be. To reenergize your body, we have a selection of food that dances on your palate. With vast menu options for both buffet and formal dining, you enjoy the best food Sydney has to offer, on the Sydney Harbour no less.
Service
Whether it is the games, music, food, drinks or everything else, bucks night service at Sydney Princess Cruises is nothing short of a party. Our services maintain professionalism while ensuring that we never break the party tradition.
We help you have fun, break loose and party, all on the sensational Sydney Harbour. So what are you waiting for?
Bucks Cruises Sydney
https://www.buckscruisesydney.com.au/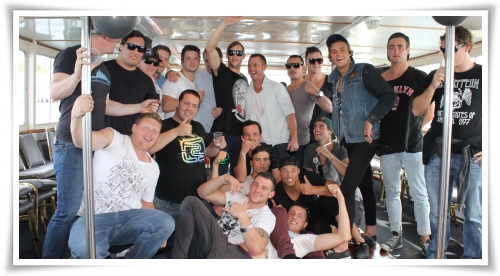 When you want to organise a great party in Sydney harbour, look no further than a Bucks cruise Sydney harbour party boat whether it's night and day. When you want the ultimate party, there's no better option than Buck's Party Sydney to organise your party from start to finish. If you need help in planning your party, Bucks cruise Sydney night and day has a lot of ideas to make your special event unforgettable. Parties on Sydney Harbour can be planned as daytime outings, late night parties, or you can plan an entire weekend. An array of venues and entertainment ideas are available, you can decide on a booze cruise and let Bucks cruise Sydney handle everything on the best party boat.
When your mate is getting married, it is mandatory that you throw him a great bachelor party to see goodbye to his freedom why not a stripper cruise. And one of the best ways to do this is to take one of the awesome Bucks Party Cruises we off. These cruises allow are great for celebrating bachelor parties, giving you the chance to celebrate your buddy's last night as a single man in epic fashion. Sydney's best cruises available on the harbour night and day. With us at the helm, you will be able to celebrate like there is no tomorrow with your closest mates.
With Bucks party cruises, you will travel around the Sydney harbour night and day. These Australian bachelor parties are exciting, as they are filled with a variety of entertainment activities that you and your mates can enjoy for hours. These legendary cruises give you the chance to see gorgeous women serve drinks, creating an atmosphere that will captivate your attention for hours. Say goodbye to that dull cruise line and say hello to a night you will remember for a lifetime. Want to get a private lap dance? No problem, as there is several stunning women on the female stripper cruise who are just waiting to give you a thrill on these cruises. Send your mate off in style by paying for their private dance; he won't soon forget this.
My Ultimate Bucks - Sydney
https://www.myultimatebucks.com.au/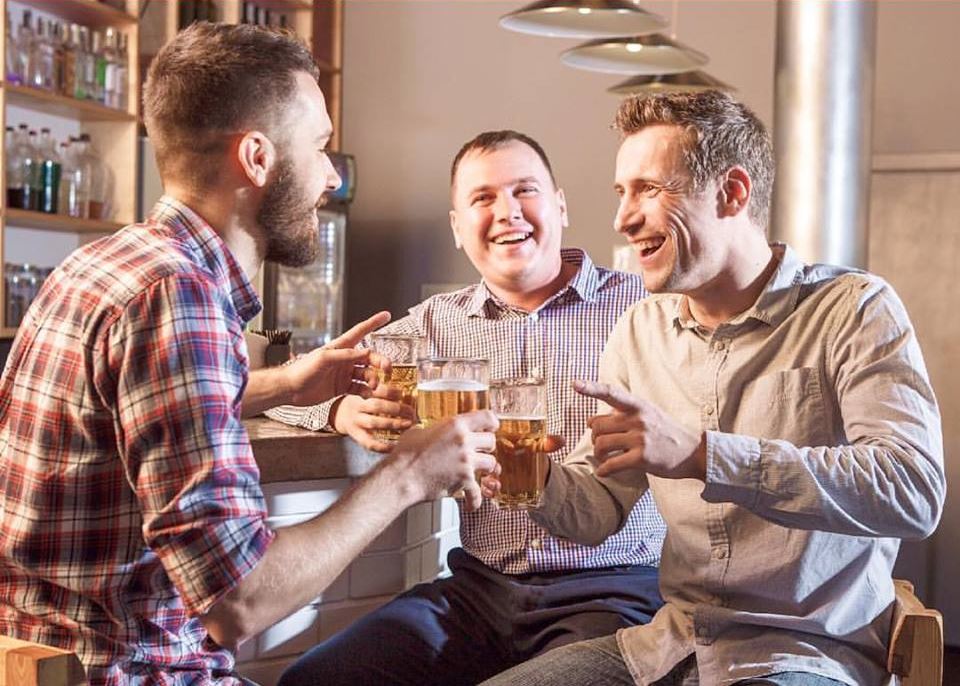 Welcome to My Ultimate Bucks – the place to pull off an awesome Bucks Night! Short on time, leave it to us for an unbeatable send off! Bask in the glory of an unforgettable Bucks night with Bugger all effort. With supreme options like Bucks Weekends Away and Unparalleled Bucks Night Experiences, My Ultimate Bucks makes organising your best mate's bucks as easy as 1,2,3. ( See Below ) Book your Brisbane Stag Night , Sydney Bucks shenanigans, Melbourne Bucks Weekend or Gold Coast bucks party with us! Why My Ultimate Bucks Co? …because you're the best man!
the place to pull off an awesome Bucks Night! Short on time, leave it to us for an unbeatable send off! Bask in the glory of an unforgettable Bucks night with Bugger all effort.
With supreme options like Bucks Weekends Away and Unparalleled Bucks Night Experiences, My Ultimate Bucks makes organising your best mate's bucks as easy as 1,2,3.
From start to finish we are here to help every step of the way – with literally tens of thousands of previous happy attendees & Consultants who seriously love what we do, you can rest assured you have come to the right place!
My Ultimate Bucks Customer Reviews
Thank you! So I know I was worried about the rain but honestly it made the go karts SOO much more fun.... #drifting. And we got upgraded us to the faster karts as well on the day, so bonus! And the rain didn't affect the club at all of course. So I want to thank you for helping make the day a huge success, and I'm pretty sure I met my future wife at the bar too. Haha 😊👍 Michael, the buck, had an amazing time, So I want to thank you again by writing a review of my ultimate bucks so I can spread the word. 😁👍
I would just like to let you know we all had a fantastic weekend with everything running like clockwork. All staff where outstanding, with warm welcomes and helpful aswell. I would 100% use My Ultimate Bucks again and will be surgesting it to all of my family and Friends.
The Bucks Co - Sydney
1800 901 885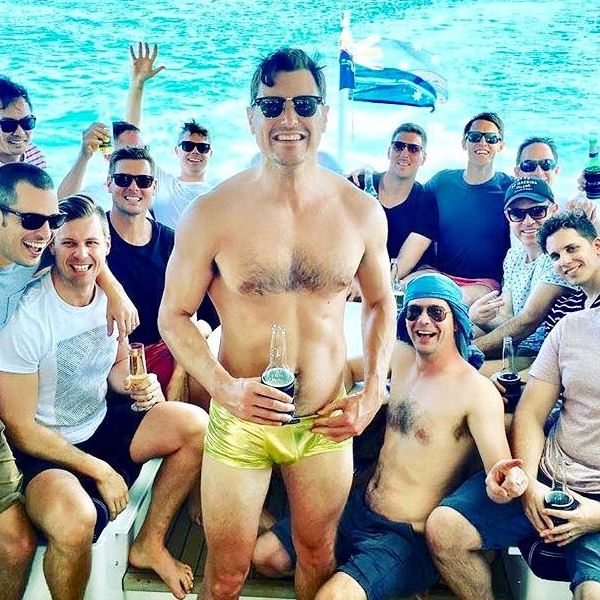 Short on time? Don't know where to start? Our experienced bucks planners will guide you through the dozens of destination and activity options to ensure you pull off a bucks party to remember... Even if it is a little foggy.
The Bucks Co. Your one-stop shop for Bucks party ideas! With a huge list of awesome activities that is forever expanding, take it to the bank that the perfect Bucks party awaits. With classics like boat cruise, bubble football and golf through to whiskey tasting, archery attack and clay shooting you'll be looking for more hours in the weekend to squeeze it all in. With destinations across Australia and New Zealand, our team is committed to ensuring your Groom has the send off he deserves! From the big smoke of Sydney and Melbourne, the sun and surf of Byron Bay, the Gold Coast and Perth, or across the ditch to the ski fields of Queenstown, we have you covered everywhere and in-between. Build your own, check out our ready-made packages or chat to our team. We're here to ride shotgun every step of the way and ensure it is a party to remember. Even if it is a little foggy… The Bucks Co – www.thebucks.co 1800 901 885
The Bucks Co - Sydney Reviews
Incredible company who organised the BEST lads weekend away in Byron. Everything was easy and went smooth. The lads loved it!
Paul Psaltis - 10 October 2019
The Bucks Co were absolute lifesavers! After initial Bucks Party plans fell through, this company came highly recommended and now I can see why.
I was trying to organise a big bucks party from interstate, which is difficult enough. The Bucks Co did all the planning for me, they even offered to collect payment. Natalie (who works there) was fantastic. She checked in with me on regular intervals, giving me updates on the bookings and ensured everything was locked in.
They tailor the Bucks Party exactly for what you and the crew want to do. You can choose from a range of activities or just get them to book the basics, it's totally up to you. Everything was meticulously organised and the Buck had a fabulous time. It was easy to share details with everyone as well.
If you're looking at organising a bucks party that's more than just a bunch of blokes at someone's house, using The Bucks Co will make your life so much easier.
Paintball
Nothing says I love you, like wailing on your best friends. Try to do something active by playing paintball for your Bucks party in Sydney.
Only two rules:
You have to let the groom's team win.
You can't let the groom know that you're letting him win.
We men, we're kids. Rarely do we ever mature in the way our better halves want us to, and we love it. So, if anyone ever told you that paintball is for kids only – well, they were right! Paintball is awesome, and it allows you to bring out your competitive side and hurt your buddies the way you, as a true friend, always wanted.
We will always argue in favour of paintball over laser tag. The urgency you feel to avoid being hit with a paintball is primal—you will never feel as competitive doing anything as you'll feel in an acrylic battle royale.
Paintball is currently the 3rd most popular Extreme Sport in the World, with 12 Million followers. In 15 short years, the sport of paintball has become recognized as one of the world's most exciting outdoor participation sports.
Paintball is a living tradition for many years in which the bucks group punishes the buck. Get the war paint on, battle gear and get ready for some competition.
A paintball is a round, thin-skinned gelatine capsule with coloured liquid inside it. Paintballs are similar to large round vitamin capsules or bath oil beads. The fill inside paintballs is non-toxic, non-caustic, water-soluble and biodegradable. It rinses out of clothing and off skin with mild soap and water and are even edible, although we don't recommend it!
Paintballs come in a rainbow of bright colours: blue, pink, white, orange, yellow and more. When a paintball tags a player, the thin gelatine skin splits open, and the liquid inside leaves a bright "paint" mark. A player who is marked is eliminated from the game.
Paintball is a sport played by people from all professions and lifestyles. It is a sport where women and men compete equally, and where age is not dominated by youth. Like a game of chess, being able to think quickly and decisively is what makes you a star in paintball. Intelligence and determination, not merely strength, speed or agility, are key to success in the sport.
Paintball is a character-building sport. Players learn about teamwork, gain self-confidence and develop leadership abilities while having fun and getting welcome stress-relief. Increasingly, corporations are finding the benefits of having their staff and management participate in paintball games in and around Sydney.
Paintball is an exciting sport, and above all paintball is fun! It's a chance to shake off your day-to-day responsibilities and rekindle your spirit of adventure. When the adrenaline starts pumping, you can't help but love the thrill of the game!
And plus, paintball is an awesome way to get the party started before you move onto the clubs and strip joints in the evening on the streets of Sydney. So, take the boys out for some good old hurtin' and don't forget the booze.
Go Karting
It's Bucks party planning time. Maybe you're the best man or a groomsman, or maybe you're the groom and you want to give your guys the best night out in Sydney. Either way, you want this to be a night to remember and something you and your crew will be talking about for years to come. You need something new and different. That's why high speed indoor go-karting is the ultimate Bucks party idea around Sydney.
Why choose go-karting for your Bucks party idea in Sydney?
Here are 5 reasons why go-karting is the ultimate Bucks party idea:
Friendly competition. Who doesn't love a little competition, especially with the guys you're closest to? Go-karting is an exciting way to compete against each other, and you can even make it a little interesting — have prizes or a cash prize for the racer with the shortest time at the end of the night. Because bragging rights, of course.
It's different. Especially if this isn't the first Bucks party in your friend group, typical "bucks" around Sydney can get a little old, not to mention expensive. Having a night out on the track is a different way to celebrate the groom and an experience that really never gets old.
It's cheaper. Like we said above, Bucks parties can get expensive, especially if it involves traveling, fancy meals, and copious amounts of beverages (though we're not saying these things can't be done after your race if you'd like!). Go-karting is reasonably priced, especially if you get a group deal at many of the tracks in Sydney.
Fun for everyone. Go-karting is HIGH ENERGY. And we all have that "one guy" (or maybe a few of them) that isn't the most athletic or the most coordinated. The great thing about go-karting in Sydney is that it's fun for everyone, even those with little or no experience! You don't have to be a great athlete to enjoy it, and it's certainly fun even if you come in last place.
It brings people together. Go-karting together not only gives you some space to be competitive, it also gives you a chance to band together and cheer each other on. If your group is large enough that you split up during races, this is especially true. Those on the sidelines during a race can cheer the others on, and the stars of the night can share some coaching and tips with the rest of the group (if you're lucky).
looking for someone to lay out some beats, check out some DJ's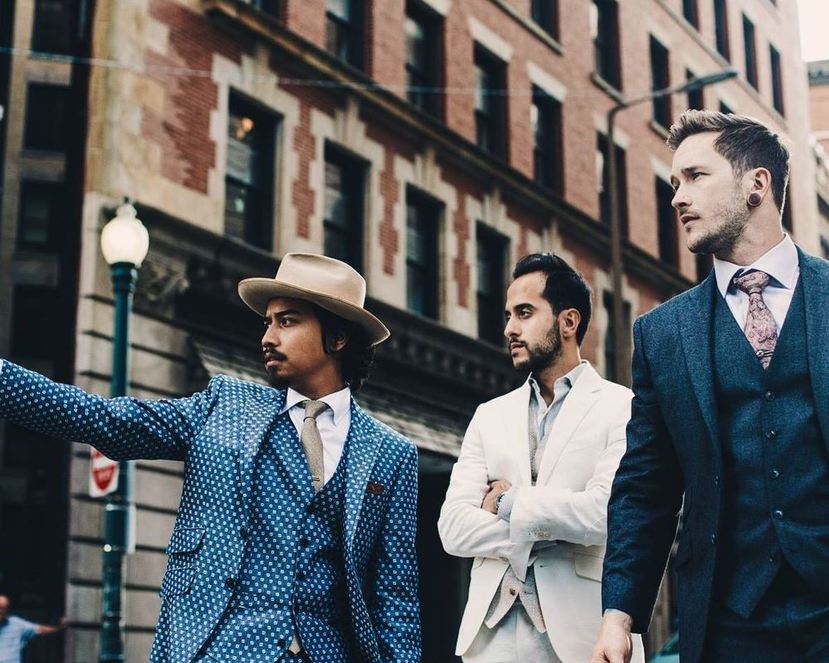 Fancy Dinner In Sydney
Lots of restaurants have private dining rooms that you can rent for the night in Sydney. Treat yourself with a three-course menu, some good wine and even a nice dessert. Dress nice, share stories and enjoy some good food with your best mates. If you want a truly memorable night, choose the groom's favourite restaurant. Or, even better, go to that expensive place you all wanted to go but did not find the proper occasion.
This is a Bucks party we're talking about here—no time to be sensible in Sydney. Treat yourselves to a feast at the best steakhouse in town and order a bottle (or several) of awesome red wine. When else will you have such a good reason to eat and drink like kings?
Maybe your group has tons of dough but can't find a weekend to all get away. No problem: rent a limo and go for a steak dinner to any of the high end restaurants at your service in Sydney. Especially if this is not the kind of lifestyle your groom is used to, this will make him feel like royalty.
There is nothing wrong with the classic steak dinner (aside from the toilet catastrophe that follows 10 guys eating too much red meat at the same time), but if you're going to make this Bucks party all about the grub, you'll need to expand your horizons.
Plan a road trip and hit one of the countries best steakhouses - be prepared to eat large portions of premium beef. Afterward, take a limo to a whiskey and cigar bar where you can relax and swap war stories (aka advice from the married guys in the group). Or follow up the meal with a legendary poker party.
Cigar Bar
Splurge on a swanky cigar lounge in Sydney and smoke cigars that you would never, ever ordinarily justify buying. If not now, when?
The Bucks party isn't just a tradition, it has become the stuff of legend with movies like "The Hangover." That being said,  you don't need a blowout in Vegas or a night at a gentlemen's club to celebrate a friend's entry into married life. If you want all of the celebration in Sydney, but none of the craziness, you'll find these places are good options.
When you set up a Bucks party, among the things you might be looking for are drinks, food and cigars. Set yourself up with a good cigar that you can enjoy in a comfortable chair. Sydney  lounges also have a full bar, including single-malt Scotches that will go great with your cigar.
Take the groom and his crew out to a swanky cigar bar in Sydney for some old-world Bucks party fun. Stop by your favorite cigar bar and puff away on top-notch cigars while sipping single-malt Scotch.
Whatever you decide to do, make sure the groom is front and centre in your planning. While you want everyone to have a good time, he's the one who really matters. If he's a low-key kind of guy, maybe a night of drinking (and ultimately, puking) is not the best idea. Also, keep in mind that there's no reason you can't do a combination of these Bucks party ideas. Perhaps a golf tournament during the day, followed by a steak and cigar party that evening cruising the streets of Sydney. Pick a few different activities and keep everyone happy.
Strippers
Before entering matrimony, Bucks parties are the perfect time for the groom to live out their long desired unholy sins. That's why you need strippers! And Sydney has many of the best entertainers in that field.
Inevitably, at least one person in the group will insist that it's not really a Bucks party unless naked women are involved, but don't let his voice be the deciding factor. Talk to the groom and see how he feels about it. If he doesn't want strippers, don't force them on him. It won't be any fun if the groom hates it, or it ends up causing a rift between the couple.
If strippers are a must, you can choose to have dancers come to you or to go out to a strip bar in Sydney. Hiring an exotic dancer to come to you, at a hotel or a friends home, means you'll get more undivided attention, and less overhead costs (no coat check, overpriced drinks, or cover charge). On the other hand, a strip club will ensure that you won't have to wait around for the dancers to show and you'll get the camaraderie and energy of a Sydney club setting.
For just about every bloke, getting married is a seriously serious step. Bucks life is fun and free, and now you're saying goodbye to that chapter of your life in search of something even better – wedded bliss (gulp!) It's why a bucks party in Sydney, or anywhere for that matter is so damn important. One last blast with the mates before throwing away the key to the treasured ball and chain.
Knowing that it is his last 'free night,' why not bring around gorgeous ladies to keep him company all throughout the evening. The strippers will complement an evening of music, food, and liquor, making sure your buck's night will not be boring. You can book the service from reputable providers in Sydney.
Golf Day
Men love to golf, right? If your Bucks party in Sydney takes place in the Summer, Spring, or Autumn, a golfing outing may be perfect. Sometimes, nothing beats a few rounds of golf. Eighteen holes of sun, laughs and a little friendly competition. If you can rally the troops, go for a three-round weekend retreat.
You can let out some pre-wedding steam and then go to dinner and drinks afterward at one of the local Sydney nightclubs.
Conventional, but with good reason. Best Ball is the best policy if you've got a larger group. If you know the skill levels of the group, try to pair bad golfers with good golfers, or at least with an average golfer. Nobody enjoys an ass-kicking.
If golf isn't really your (or the groom's) thing, consider mini golf—if you can find a good course. The key is quality, because the novelty of a crappy mini golf course will fade quickly, and people will lose interest. In that case, there are better ways to spend your time in Sydney.
But only if the groom actually—you know—likes to golf. Otherwise it feels forced, rote, and awkward. If someone influential eagerly suggests, "Hey guys—let's do golf!" others might feel obligated just out of peer pressure. Feel out the groom's honest interest-level.
Pub Crawl
Have your buddies take you on the ultimate bar crawl experience around Sydney. This could be in your hometown, a city you've always wanted to visit, or even back where you went to university. Make some new memories at the same bars you've always loved going to. Just make sure that you have a designated driver squared away.
Bucks parties can be overhyped regret-fests, but you can avoid that entirely by focusing on the finer things: great meals and intoxicating concoctions. Clear liquors, full stomachs, can't lose.
Brewery Crawl
Bar crawls are rarely a good idea, but a brewery crawl is a great Bucks party idea—if you love variety in your beer. For best results, plan your own stops, head to an area in Sydney with a list of craft breweries.
Whiskey, Rum, or Tequila Tasting
Does the Bucks have a favorited spirit? (If you just whispered, "The Spirit of Christmas!" to yourself, we like your style.) See if the distillery has a tasting room where you can sip and swill the good stuff, right where it's made. Or, find a bar where you are that specializes in flights of rare rums, whiskeys, or tequilas. If hard booze isn't their thing, maybe some wine would tickle your buds.
Karaoke
Who hasn't dreamed of being a famous singer- singing on stage in front of millions of people in Sydney, instead of singing to the bar of soap in your shower?
Sydney is one of those unique cities filled with opportunities for you. That's right, KARAOKE baby! With amazing nightlife and endless Karaoke clubs, Sydney is the best place to let your hair down and sing your heart out. We must say, Sydney knows a thing or two about Karaoke.
Do we really need to explain why karaoke is fun? The only real decision here is whether you go to a larger karaoke venue where anyone can sign-up (and wait) to sing, or reserve a private room for just your crew. If you go the private room route, this probably doesn't have to be an all night plan.
Advanced Drive Day
The groom has found his 'forever'. But we all know car lovers true first love… the roar of an engine and the smell of burning rubber. So a car-themed Bucks party is a must for all men moving down the highway of life.
Trade in the exotic women for exotic cars and swap out the lap dances for some hot laps. This bucks party toolbox has some unforgettable bucks party ideas for car lovers with a need for speed in and around Sydney.
For your car enthusiast mate, forget go-karting and plan a full drive day experience. Brands such as Porsche, Audi and BMW organise these drive days for people to sample their best cars. What could be more fun than speeding round a racetrack trying to get the best lap time? Buckle up, start your engines!
Bucks parties have always focused on exotic women. But for car lovers, those parties deserve second-place. There's absolutely nothing on this planet sexier than a Lamborghini Gallardo or a Ferrari Spider. What could be more thrilling than driving one of those beauties around Sydney?
Stunt Driver School
Can you handle a Mini Cooper like Jason Statham in The Italian Job? Then put yourself and your mates to the test at stunt driving school. You can put a Mini Cooper on two wheels, do a 360° spin, and jump off of a ramp.
Fix Up an Old Car
Men love working on cars together. It's the ultimate bonding for bros. Buying an old car and fixing it up over the weekend makes for a brilliant bucks party.
Mario Kart Marathon
Despite the groom being ready for marriage, a love for Mario Kart is something he never grows out of. You'll be racing all night long.
Learn to Drift
All car lovers who have seen The Fast and the Furious have fantasised about drifting cars. Learning to drift is a chance to fulfil your PG-rated fantasies.
Extreme Sports
Finally, for an adrenaline-filled day, take the crew for a full day of extreme sports around Sydney! No alcohol this time though, as you won't be allowed to play if you drink. You can start with zip-lining and free climbing in the morning and move onto some violent rugby World Cup re-enactments at the beach and then go moto crossing in the afternoon.
Finish off the day, if you have any strength left, with some paragliding after which you can give the boys some free time to get dressed and ready. Pick them up in a limo afterwards and let the party begin around Sydney City!
How amazing it would be if you reminisce your younger days, when you were so free minded. You can plan a big game with all your friends like basketball, baseball, hockey and there are so many. This is the cheapest and yet best idea for a Bucks party to be complete. You should fix a sports night and can attend any sporting event, which your best friend is crazy about. You can even go to a bar where the whole ambiance of sports is formed. Watching a live sport on big screen while boozing, what else can be amazing than that.
If he has a favourite sport getting him to a sporting event might be all he needs to make his buck's day out worth remembering. You can go a step further and book a corporate box to ensure all the boys are sitting together enjoying the game, food, and drinks. If this is not his idea of fun and prefers more involving activities, try go-karting and paintball adventure in Sydney.
For an athletic group of guys, organize your own sports tournament. You could print up custom tee-shirts or order personalized hats and other gear. And, of course, a thirst-quenching after party is a must for any tournament. Some good organized sports ideas for Bucks parties include:
Basketball
Baseball
Football
Volleyball
Soccer
Golf
Sporting events is another great alternative to the usual Bucks party in Sydney. You may find that married life does not offer as much free time to spend with your friends as before, so take this chance to enjoy little and have fun with your friends.
If you're more sports-watchers than sports players, rent a party bus get the gang to chip in on tickets for everyone to see a local game. Make it more fun by tailgating, organizing a post-game pub crawl, and/or getting the stadium to put the groom's name up on the scoreboard.
Fishing
Maybe. Obviously, this depends on the personality of the groom. Some guys will find it boring—profoundly so—to stare, for hours and hours, at a tranquil sea of water. He'll get enough of this tedium in marriage.
However, fishing is also another great idea for those who love the sport. There are plenty of places you can visit around Sydney.  You can organise for him and the boys to go finishing nearby but make sure there is lots of food and drinks to keep them occupied all through the event.
Camping
Swigging beers around the campfire—stars in the sky, clear air, no smartphones—is just the right contrast to the madness of wedding planning.
For outdoorsy wedding parties, let Mother Nature be your guide. Hiking, mountain biking, rock climbing, fishing, bungee jumping and camping are all awesome, fresh-air alternatives to the typical Bucks party scene around Sydney.
Picture it: surviving in the woods, hanging out with your bros, and attempting some potentially death-defying feats, all while drinking lots of beer. Rather than going the "been there, done that" route of a strip club Bucks party in Sydney, test the groom's limits in a different way with outdoor activities like camping, climbing, and hiking, whitewater rafting, wakeboarding, dirt biking, parasailing, skydiving, hang gliding, bungee jumping, skiing, snowboarding, hunting, and fishing. At the end of a jam-packed day, don't forget to sit around the bonfire and share embarrassing stories about the groom's ex-girlfriends and college adventures.
A bucks party camping weekend means you and your mates can be as loud as you want and guaranteed good company all night. The bush TV (campfire for the unacquainted) a few snags and coldies are all the ingredients needed for a successful bucks party in Sydney. The key is to send an advanced party earlier in the week to stake a claim for the event and pitch some tents in preparation.
Car camping, a challenging day hike, or a four-day backpacking trip could provide the groom with the space they need to see the bigger picture, forget about all the stress of wedding planning, and take a satisfying crap in the woods. Another perk: This is a pretty cheap trip. Just make sure everyone has some sturdy, comfortable, appropriate hiking boots, and rent the rest of your gear.
Hit the Beach
Why not take a couple of days to drink and lay on the beach with your wedding party? We all know  Sydney has a few beauties. This is a great way to relax, get a tan for the wedding, and get a taste of the honeymoon. Plus, who doesn't love the beach?
Sun, sand, swimming, beach volleyball and cold drinks—need we say more? If your location allows, grill up some food right on the shore or enjoy beers and a bonfire late into the night.
As you can see, there are so many Bucks party options out there that don't involve losing your clothes or watching strippers. The important thing is to plan something you would want to do, and that your friends would enjoy.
So, escape the pressures and sometimes nagging that comes along with planning your wedding, and have the Bucks party you deserve.
Road Trip
Grabbing a few close friends and setting off for destinations unknown is a part of the appeal of a road trip. Adventurous groups can drive as far as one tank of gas will get them—but if you need a little more structure (we don't blame you), map out your stops along the way to an awesome destination to optimize sightseeing and experiences in and around Sydney.
If your friend likes going out on long drives and enjoying his time away from the hustled bustled city life, then you can plan a road trip around Sydney. You can surprise groom-to-be by arranging a motorcycle trip to a nearby ranches. Dancing and drinking in the bars has become so cliched, whereas embracing ranch life for few days can be so adventurous. You can do various activities there like horse riding, trekking, hiking; and have some quality time with your best of friends.
Plan plenty of stops—nobody wants to spend 9 hours in a car just to cover ground and eat fast food. A great playlist, a new city every night, and the finest AirBnB's you can find around Sydney can make for a memorable Bucks party.
You don't need to go to another continent, partially because you're better off making trouble in your own country, where you know you won't be thrown to the alligators for coming on to someone's wife, but more importantly because you can spend less money on flying and more money on partying!
Now, a road trip is not a one day venture, oh no, a road trip means you get going on Friday, and you somehow end up on your front lawn either Monday morning or Monday evening – depends on how fast the authorities transport you back home.
If you go to Melbourne check out our 79 Wedding Photograph Locations in Melbourne - Ultimate Best List.
About the Editors - Suzie & Eugene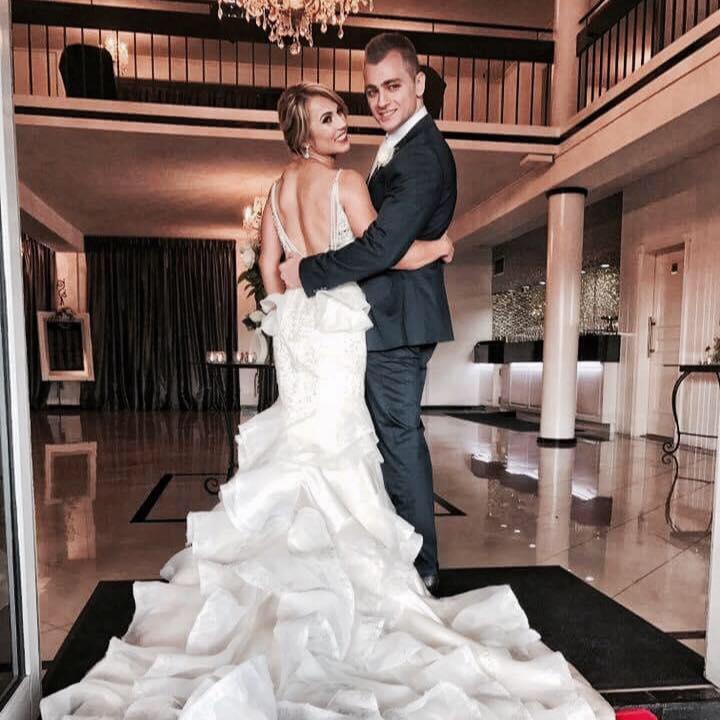 Suzie & Eugene got married at Vogue Ballroom in 2017 and had the best day of their lives!
Ever since they have worked closely with Vogue Ballroom & Vines of the Yarra Valley, managing the websites, social media and content.
For queries please contact via [email protected] or ranked.net.au.