Those glamorous stars know what they're doing when it comes to stunning wedding gowns. Over the years, they've appeared in a wide variety of styles, cuts, colours, and sizes, from bouffant gowns constructed from kilometres of cloth to exquisitely transparent dresses and everything in between. Just a handful of the most memorable bridal gowns ever worn are shown here.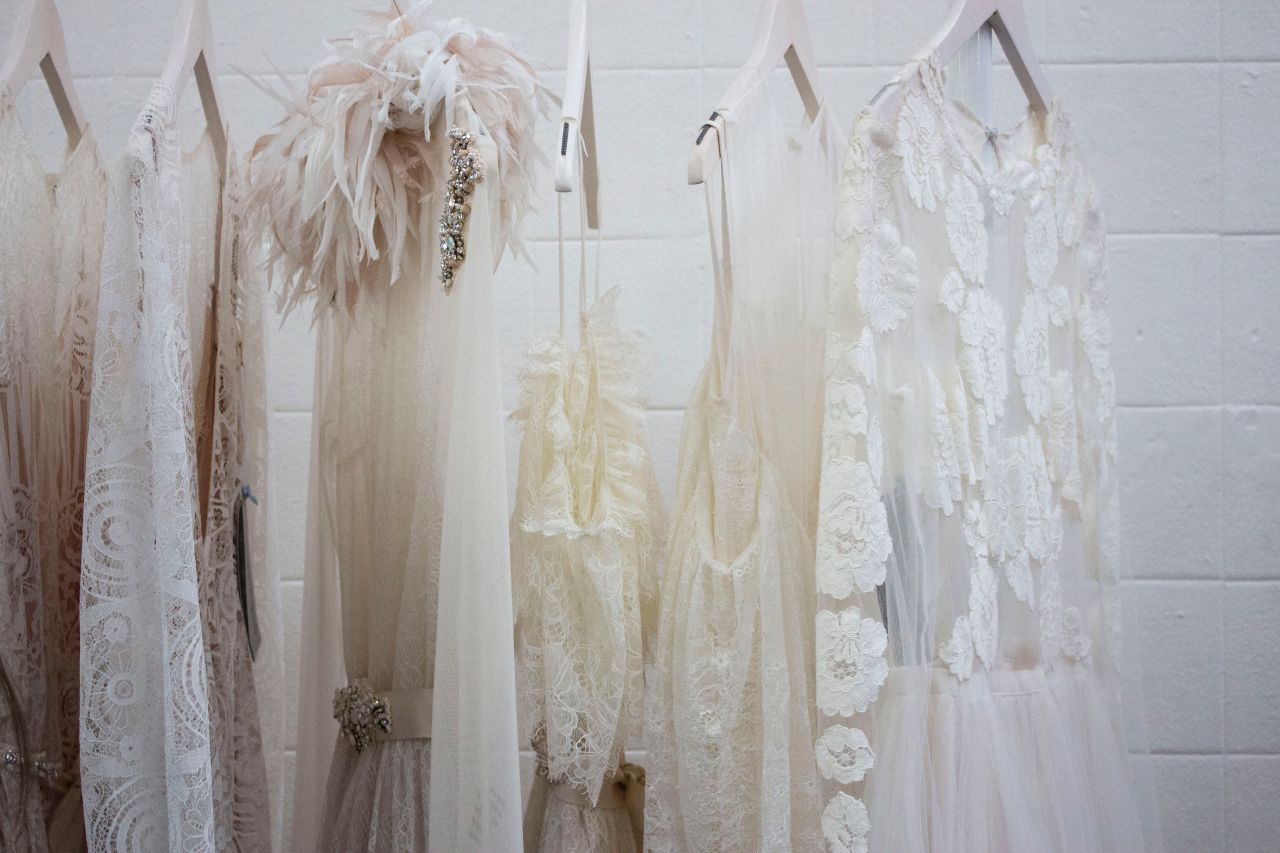 Princess Diana
At her wedding to Prince Charles in 1981, Diana, Princess of Wales, wore a dress that was very much of its day. It had a voluminous skirt, puffed long sleeves, and a ruffled, bow-adorned neckline. There has never been a longer train than the one worn by the bride during her royal wedding, which was 25 feet in length. On her wedding day, Princess Diana also wore a beautiful, long veil.
Kate Moss
In keeping with her status as a fashion queen, it seems to reason that her wedding gown would be the envy of women everywhere. The champagne dress exemplified boho chic with its billowing silhouette and translucent overlay adorned with glittering metallic and rhinestone embellishments. This dress was worn by Kate Moss for her wedding in 2011.
Grace Kelly
The wedding dress Grace Kelly wore to marry Prince Rainier III of Monaco in 1956 was a sight to see. It was a present from the wardrobe department at MGM, and it was made of satin and lace just for Kelly. The lace veil and headpiece completed what is widely regarded as one of the most timeless and refined bridal ensembles ever created.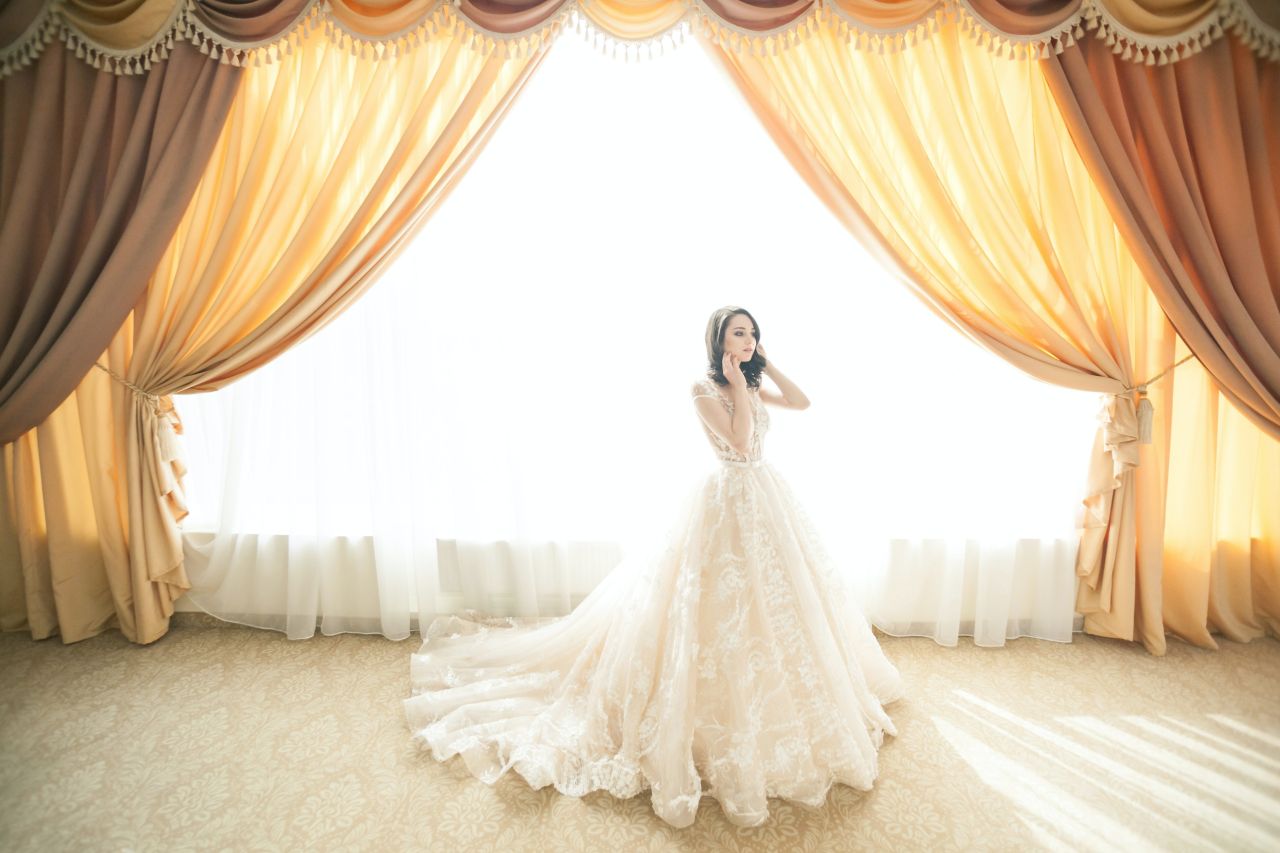 Priscilla Presley
The wedding dress that Priscilla Presley wore to marry Elvis Presley in Las Vegas in 1967 was a lovely, long-sleeved creation of her own design. There was a high, transparent neckline and jewelled sleeves on the outfit. Priscilla topped off her 1960s-inspired bouffant hairstyle with a dazzling tiara, and her cat-eye eyeliner and thick lashes completed the ensemble.
Kate Middleton
During her wedding to Prince William, Duke of Cambridge in 2011, Kate Middleton wore a stunning royal wedding dress that expertly combined timeless elements with contemporary details. Sarah Burton, Alexander McQueen's creative director, created the dress, which had a lace bodice and a wide brocade skirt to give it a vintage feel.
Have a wedding that's worthy of a movie star at Vogue Ballroom, where you'll feel like a star yourself. Check out our wedding deals and schedule a visit to get the ball rolling on your big day.
The average bride-to-engagement lasts between 18 and 21 months, so you have plenty of time to find the dress of your dreams. However, there are many factors to consider, such as how long it will take you to find "the one," whether or not it will be immediately available once you find it, and whether you intend to gain or lose weight before the wedding, etc.
Depending on when you purchase the gown, what level of alterations you require, and, of course, whether or not you have the gown custom-made, you will likely need at least two fittings, but probably between three and four.
Handle the dresses with care. The dresses on the racks will be samples and likely won't be sold to anyone, but it's still proper wedding dress shopping etiquette to handle them carefully. Brides-to-be will try on these dresses after you, so you'll want to be extra careful getting into each gown.
Even if you have a visual picture of the perfect wedding dress, you should consider whether or not it flatters your figure. You should listen to the advice of your wedding dress designer or consultant even if you already have a clear vision of the gown you want to wear down the aisle. After all, they see hundreds of women each year and have years of experience making sure each one looks her best.
When visiting a business, it's always a good idea to find out what images are allowed and what isn't and to comply with any requests to refrain from doing so. Express yourself (within acceptable boundaries). If you do not like the outfit your stylist has chosen, it is quite OK to say so, but please do so politely.