Located in Melbourne, Victoria and searching for a formal wear store to dress your handsome groom and his groomsmen? It's your groom's day too – why not make him feel a million bucks as well! Here's the top 16 most popular Melbourne formal wear stores!
An Occasion Never Forgotten. In the years to come, when you look back on this happiest of all days, what will you remember most? The ceremony itself, of course, all smiles and the nerves. The reception, the speeches and the superb meal. Then there's the sheer joy of dancing and partying with all your family and friends.
We've also covered the best ways to clean your wedding dress.
A truly memorable occasion. And there at the heart of it all, the happy couple; the bride looking radiant and the groom suitably elegant. We've put together a collection of exclusive formal hire wear that will complete this beautiful picture.
A superb choice of traditional and contemporary styles, all created using the finest materials, for the groom and wedding party.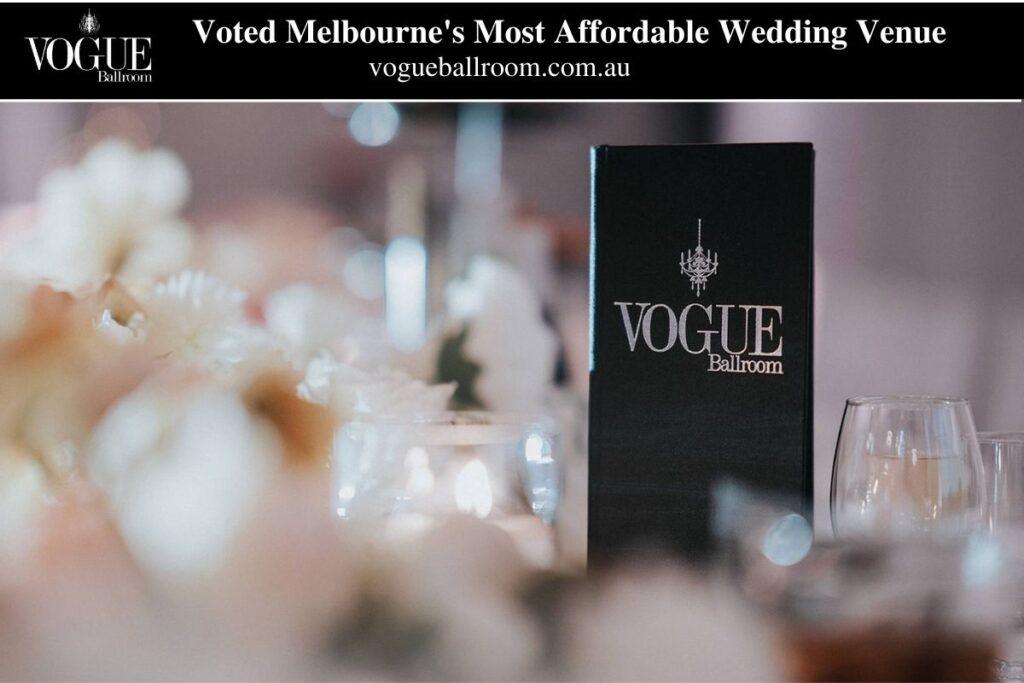 Best Bridal & Formal Wear Hire in Melbourne

The Suit Concierge
Richmond, Victoria
03 9498 3731
www.thesuitconcierge.com
At the Suit Concierge, we don't hire suits - we create one for you!
Let us introduce you to the pleasure of a well-made, personalised garment that is handcrafted exclusively for you!
We use your measurements, form and posture to create a unique suit, jacket, dress, or shirt that will fit you and highlight your best features perfectly.
For quality, style, range and value, we rival and surpass the very best tailoring houses globally. We have over 20,000 fabric choices, ranging from affordable to the most exclusive.
Let us introduce you to the pleasure of a well-made, personalized garment that is handcrafted exclusively for you. It's a transformative experience as well as an affordable luxury that you can enjoy every day.
Make an appointment with our style consultants today!
Checkout Unique and Unusual Bucks Night Ideas for Around Melbourne.
Oscar Hunt Tailors
Melbourne, Victoria
03 9498 5438
www.oscarhunt.com.au/
Oscar Hunt is about the relationship between a tailor and a client. We work with you to help create the perfect suit for any given occasion.
Oscar Hunt is about the relationship between a tailor and a client.
We work with you to help create the perfect suit or shirt for any given occasion.
We have created an environment where the groom and his groomsmen can come together and enjoy a few drinks while our tailor guides you through the steps to create your ultimate wedding suits. From traditional dinner suits to modern cut, single-button suits with peak lapels, we can design suits to cater to varying styles.
For a wedding party of 4-6, this takes an hour and a half for your first appointment.
As part of the Oscar Hunt experience, our team can mix you up anything from a scotch, straight up, to one of our signature cocktails. We can also arrange food service from one of the 25 restaurants on Hardware Lane.
Also check out Top 60 Wedding Limousine & Car Hire in Melbourne
Timing
To provide a comfortable amount of time for construction and completion, we recommend that the first appointment takes place six to eight weeks before the wedding date. This is followed by a second fitting four weeks later where the suits are perfected.
Our wool is sourced from Australia. We change our fabrics seasonally to make sure we have a suitable range for our clients.
If you have any further questions, please contact us at [email protected] or visit our Melbourne Showroom.
Looking for ideas to host the best hens night ever for your bff? Check out Top 50 Hens Night Ideas in Melbourne - Classy or Messy
Menswear Warehouse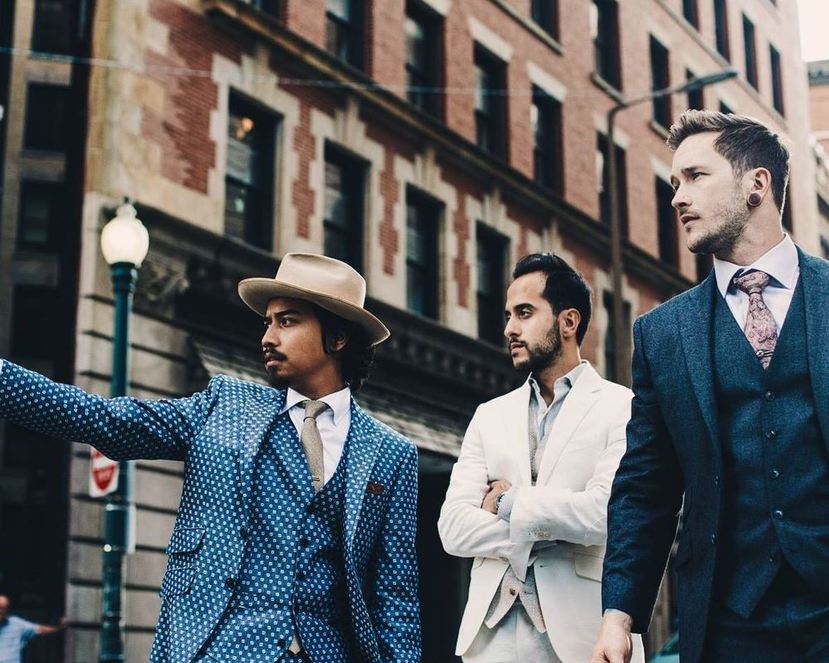 Melbourne
03 9498 4989
www.menswearwarehousemelbourne.com.au/
An extensive range of casual, business, wedding and formal attire for all seasons and men of all ages.
An extensive range of casual, business, wedding and formal attire? For all seasons and men of all ages.
With stores in Moonee Ponds and Campbellfield, you are assured personalised customer service at all times.
We pride ourselves on our extensive range of men's clothing and specialise in formal wear.
Whether you're looking for casual styling, business wear or a wedding outfit, we have a style to suit.
We also offer a tailoring service to ensure that your garment is fine-tuned, especially for you.
Menswear Warehouse - Campbellfield
490 Mahoneys Road
03 9359 9251
Mon-Sat 10am-5pm
Sun 11am-5pm
Menswear Warehouse - Moonee Ponds
515 Mt Alexander Road
Moonee Ponds
03 9370 4073
Mon-Closed
Tues-Sun 10am-5pm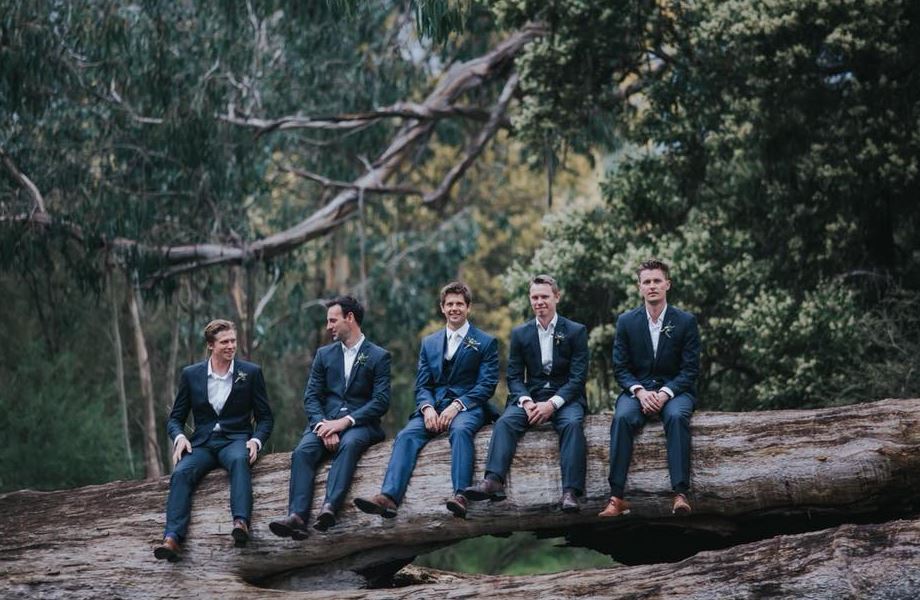 Ferrari Formalwear & Bridal
Australia Wide
1300Ferrari
www.ferrariformal.com.au
Suits to hire or purchase for the groom, groomsmen and even the pageboy.
As she walks down the aisle, imagine yourself waiting. You can't wait to see how stunning she looks, and she can't wait to see how handsome you look. This first impression is a one and only.
Our suits are made using an array of pure wool and rich wool fabrics that have a soft and lustrous feel. Not only will you look as handsome as the day she met you, but you will feel comfortable, relaxed and ready for a day you will never forget.
AT FERRARI FORMALWEAR WE OFFER:
Stylish range of suits for hire or purchase.
Suits for the groom, groomsmen, pageboy or father of the bride
Suits range from the traditional black dinner suit and tuxedo right through to the latest fashion in charcoal, grey, beige and navy suits.
Stores conveniently located nationwide
Suits to match all ages, styles, budgets and sizes
Tongue tied? Need help writing your wedding vows? Don't stress another minute. Check out Vogue Ballroom's Beautiful Wedding Vows From Couples - Vogue Ballroom Reception Venue
Opal Formal Wear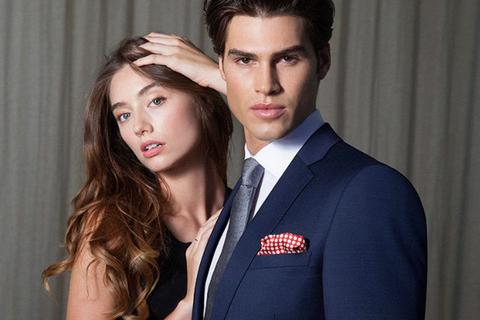 Ivanhoe, Victoria
03 9499 1471
www.opalivanhoe.com.au
Opal prides itself on introducing the most up to date men's fashions.
Opal prides itself on introducing the most up to date men's fashions. With expert services in consultation, measuring and fitting, Opal is well equipped to make your wedding a truly exceptional event.
When looking at wedding parties, Opal takes into consideration a variety of elements to best suit the occasion – for example, the colour scheme of the wedding, the bride and the bridesmaids' outfits and of course the groom and what he desires and what best suits him.
With a terrific line of hire suits, as well as the best in-stock service and tailor-made suits, their range includes both classic styles and progressive trends, perfect for any formal occasion.
For their tailor-made collections, they are influenced by modern European designs, as well as incorporating more traditional trends and styles.
Opal uses high-quality wools combined with Bemberg linings. They use a special lightweight canvas and fusing in their tailored suits to ensure that full appreciation of the garment can be attained when the finished product is delivered.
Opal also offers the service to alter almost any suit, jacket, shirt or pair of trousers. Many unusually shaped people insist on their services to make suits look tailor-made.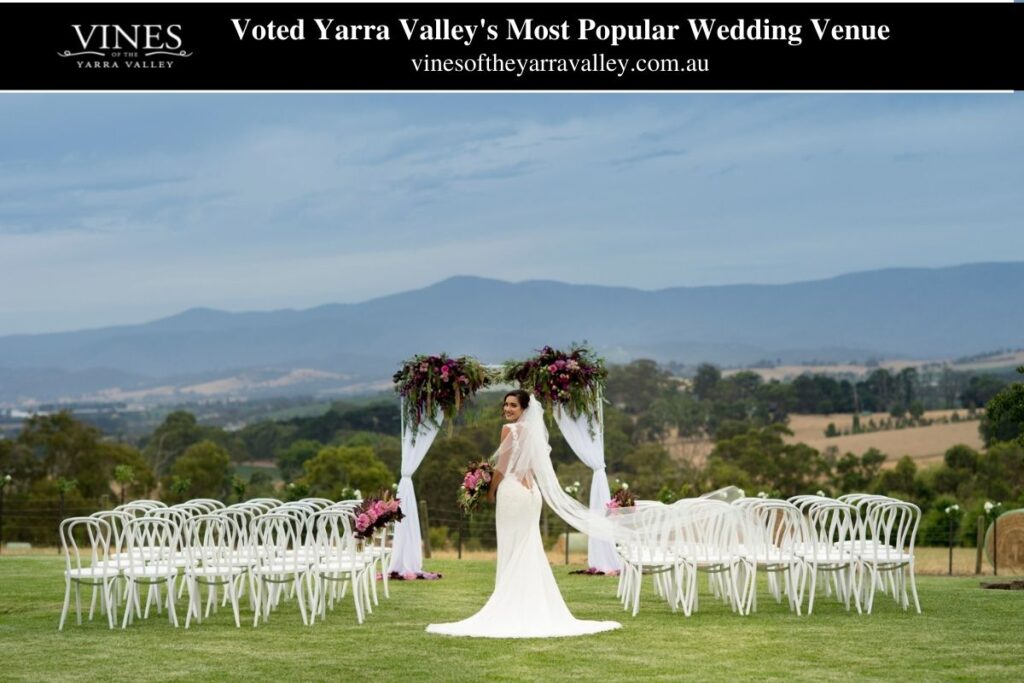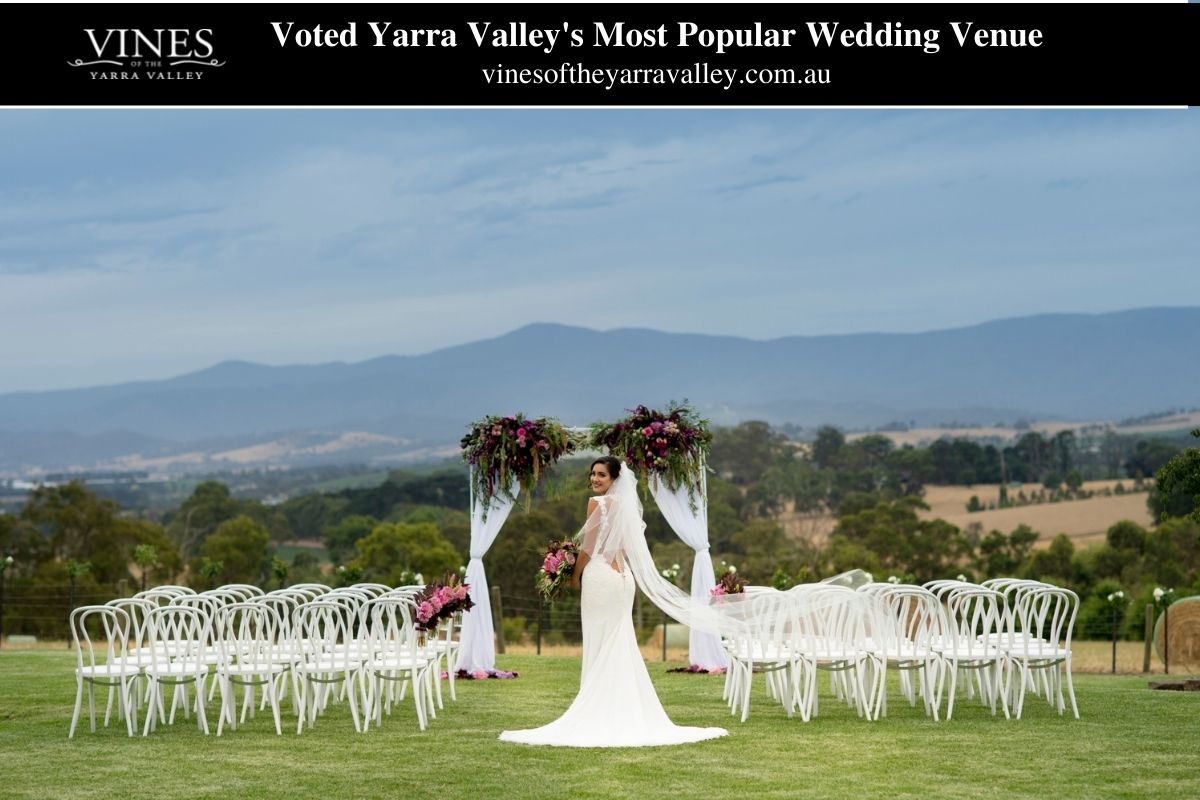 Andre J Menswear
Clayton, Victoria
03 9498 377
www.andrejmenswear.com.au
Direct to public suit warehouse. Wedding Suits. Formal Suits. Corporate Suits. School Formal Suits. All Accessories.
Centrally based in the heart of Melbourne's South Eastern region, Andre J Menswear has a huge collection of Suits, Shirts, Ties, Shoes, Cufflinks, Vests and stylish men's Casual Wear. Our formal range is suitable for Weddings, Corporate Galas and Functions, Business, School Formal for the Youths and even Page-Boys.
Our friendly, professional staff invites you to explore our extensive range of high fashion, classic and contemporary style suits, before personally fitting you to your chosen style.
We can also manufacture all your neckwear with matching vests if finding that right colour is proving difficult. For example, for the wedding party, we can have your ties and vests made to exactly compliment the bridesmaids' dresses.
Andre J Menswear uses the finest fabrics sourced from around the world, and we pride ourselves on providing our customers with individually tailored services and quality from very low starting prices.
With over 30 years of experience in the fashion industry, Andre J Menswear is committed to making sure preparations for your special day remain enjoyable, memorable and hassle-free. So that we can give you our undivided attention, call us and make an appointment.
Formal Red
Fitzroy, Victoria
03 9498 3750
www.formalred.com.au
Melbourne's Finest Men's Suits, Shirts & Accessories. Custom Made, Ready to Wear & Hire. Experienced suit fitters, tailors and wedding consultants at your disposal.
At Formal Red, we sell, hire and tailor-make men's suiting and accessories. We are event-wear specialists and cater for over 1000 weddings every year. We design and manufacture our products, ensuring you a quality garment that is exclusive to our store.
Both our Retail and Hire suits are beautifully constructed from the finest fabrics available. Our inspiration is classical, and our designs are contemporary: a perfect marriage of enduring style and current vogue.
We excel in our knowledge of the formal wear industry and have a talented team of consultants trained to listen and help you choose the perfect look for your special occasion. Our state of the art software-booking system guarantees that you receive the same style, fit and quality of garment that you originally tried on.
We invite you to experience the Formal Red difference, where high quality, style and service is what makes us the leaders in the industry.


Men's Suit Warehouse
Abbotsford, Victoria
03 9498 3730
www.menssuitwarehouse.com.au
Over 600 stylish suits at affordable prices in store. Over 20 years' experience in suiting grooms. We invite you to experience our exceptional customer service
When you have one chance in life to make a serious decision, it's not the time to take risks. Choose wisely and opt for experience and variety.
Exceptional customer service and expert advice
Suiting Melbourne grooms for 20 years!
Groom and Groomsmen fittings
Pure wool suits, various wool blends and menswear accessories
Quality suits to suit your budget and needs
Over 600 suits in stock
We are conveniently located at three prime locations:
235 Queens St (Cnr of Lonsdale), Melbourne
570 Bourke St, Melbourne
431a Victoria St (Cnr of Church), Richmond
The brands speak for themselves, and our staff are always ready to offer their experience and expertise to help you find the perfect suit for your needs. Contact us today!
Do you need photography location ideas? We have you covered. Check out our top 79 Wedding Photograph Locations in Melbourne - Ultimate Best List.
Zac Mens Tailors


Coburg, Victoria
03 9498 4229
www.zacmen.com/
We believe that there is nothing better than a man dressed in a well-tailored suit.
Zac Mens Tailors have been leaders in the industry for years.
We stock over 2000 suit fabrics, so whether it is a wedding suit, business suit or a suit to go the races or events in, we have got you covered.
The first fitting with us is free. Here our team will take your measurements and develop an understanding of exactly how you want your suit to look, feel and fit.
To achieve this, a wide variety of fabric option trims and details will be shown and carefully guided with a member of our team.
The total process is four weeks, from first fitting to walking out the door your completed made-to-measure suit
Trevor West Formal Wear & Hire
South Yarra, Victoria
03 9498 3914
www.trevorwest.com.au
Trevor West has long been regarded for its outstanding professional service, friendly staff and high-quality Formal Wear.
Established in 1956 the year Melbourne hosted the Olympic Games, Trevor West has long been regarded for its outstanding professional service, friendly staff and high-quality clothing, where we pride ourselves on being the premier menswear store South of the Yarra.
One of the last menswear retail specialists in Melbourne, Trevor West, is a major distributor of well-known iconic brands that are carefully and selectively bought for our customers.
Trevor West has adopted a simple philosophy over the years; to service our customers personally, provide honest feedback and to ensure our team has an excellent understanding & knowledge of our quality label.
Replay - Italian jean brand heavily influenced by American culture
Paul Smith - English classic with a twist
Gant - Colourful American sportswear heritage influenced by the preppy look
Ben Sherman - 60's British mod culture
Hugo Boss – All-encompassing iconic European brand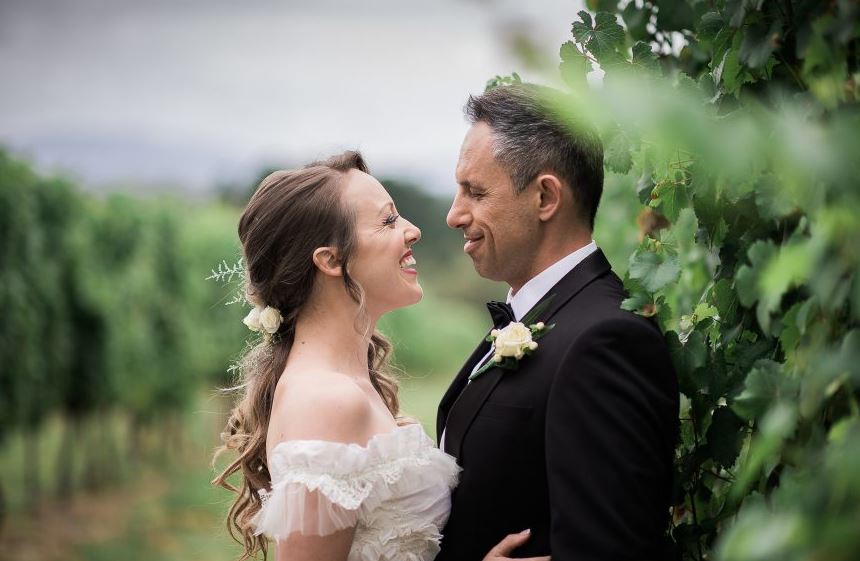 Formal Wear of Melbourne
Armadale, Victoria
03 9885 1727
www.formalwearofmelbourne.com.au/
Trust Formal Wear of Melbourne to supply you with the best fitting formal suits you can find in Melbourne.
We stock one of the city's largest range of suits for hire, meaning that no matter how tall, short or wide you are, you'll get a suit that fits.
Whether it's a black-tie event, school formal, debutante or a wedding, men trust us to make them look sharp and at their best!
Contact us today for more information.
Need a florist? Check out Vogue Ballroom's Top 50 Bridal Florists for Melbourne Weddings
Knightsman Bespoke Tailors
Adelaide, South Australia
08 6324 0515
www.knightsman.com.au
Elegant, Exclusive, and Exquisitely Dapper
Flawless craftsmanship, luxurious fabrics, and a perfect fit are always at the core of Knightsman Bespoke Tailoring. With years of expertise and exceptional service, we create unique garments perfectly tailored to your needs.
With over four decades of combined experience, making the finest quality garments, Knightsman delivers a modern bespoke tailoring destination, to the heart of Adelaide. Committed to being masters of classic tailoring techniques, Knightsman balances the brand's long heritage and the demands of the modern style-oriented clientele.
True quality and style are not something that can be selected off a shelf. For ultimate exclusivity, Knightsman brings the world of bespoke tailoring to Adelaide, providing you with virtually limitless options to create the garment of your dreams.

Carbone Master Tailors
East Brunswick, Victoria
03 9380 2695
www.carbonemastertailors.com.au
Can clothes transmit who you are? We think so. That is why we create elegant, individually tailored garments of the highest quality.
Carbone's Master Tailors has over 85 years of experience in the fine art of bespoke tailoring.
Our hand-tailored suiting, shirting and garments are crafted in house with personal service, fine attention to detail and the confidence of a perfect fit. With our wealth of experience, all aspects of your wedding attire can be personally styled for you in a relaxed environment with personal appointments.
Our showroom has the complete collections from the world's finest cloths for your selection, with ranges of fabrics to suit most budgets.
Carbone Custom Made Clothiers offer incomparable service in luxury custom made wedding attire, presenting a perfectly tailored groom for your perfect day.
Black Tie Classic
Carlton, Victoria
03 9498 3703
www.blacktieclassic.com.au
What sets Black Tie Classic apart from the others? Our quality of service and attention to detail.
Our range of suits and accessories are available to hire for your special occasion or event.
Our large selection of elegant, modern, classic and designer suits allows you to express who you are for your occasion; We can help you explore your style and to design you a look that will last forever.
We understand that you want to personalize your suit, to add your style to the foundation we provide. We also know that sometimes you want to create your own style. This is why we also have a tailoring service. We can create and alter a suit to fit your style perfectly.
We have provided an online Suit Hire Request form that you can fill out and email to us so we can arrange your suit exactly as you need it.
The possibilities are endless with our Tailoring Service. Please visit our website or call into the store to discuss your needs further.
InStitchu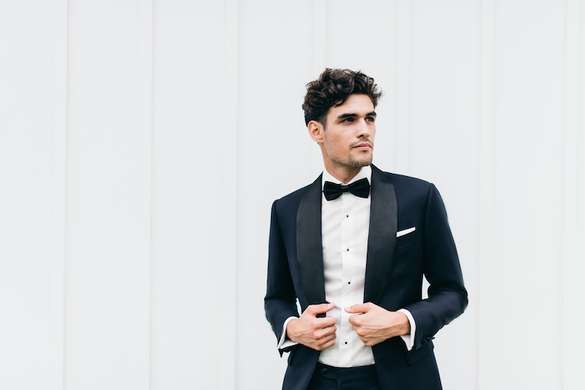 Melbourne, Victoria
02 9190 0268
www.institchu.com/
Custom, tailored wedding suits and shirts for the modern gentleman.
InStitchu is an Australian owned brand specialising in custom, tailored suits, shirts, jackets and trousers for the modern gentleman. Our custom, tailored wedding suits start from $399 and custom, made-to-measure shirts start from $89.
The InStitchu experience is an intimate one, where your dedicated InStitchu Wedding Stylist will guide you through the process of getting you and your Groomsmen suited up, each step of the way.
Book an appointment at an InStitchu Showroom for a complimentary and commitment-free initial wedding consultation with a dedicated InStitchu Wedding Stylist where you can discuss your plans for your big day.
Gather your Groomsmen and enjoy our signature old-world tailoring experience, where you will get measured and guided through our customisation options and premium fabrics while you enjoy a whisky on us. Choose from hundreds of luxurious Australian Merino wool, cashmere, linen, cotton and mohair fabrics and customisation options to create your one-of-a-kind garment and rest assured knowing that all orders are covered by InStitchu's Perfect-Fit-Guarantee.
For the international Groomsmen, our Perfect-Fit-Guarantee means that overseas Groomsmen can confidently measure themselves or their favourite fitting suit and add their measurements to their online profile with your Stylist's careful assistance.
We know that you may have enough wedding worries. For wedding orders only, please allow at least 12 weeks minimum for an initial consultation, fittings and the final crafting of your garments. Your order and measurements will be saved to your online profile, making reordering online simple.
All wedding orders are covered by our Perfect-Fit-Guarantee, whereby if your garment is anything but perfectly fitted, we will alter or remake it for you.

Daniel Hechter
Australia Wide
www.danielhechter.com.au/
The collections can also be found in more than 160 in-store corners and retail outlets all over Australia and New Zealand.
Over the years, Daniel Hechter has become a word-of-mouth favourite among grooms and wedding parties. Please have a look at our collections and let us help you find the perfect suit and style your look for your wedding day.
Established in 1962, DANIEL HECHTER originates from Paris and has grown to become a global brand, stretching across 66 countries.
Our menswear collections are sleek and sophisticated infused with that easy elegance and savoir-faire that Parisians are renowned for.
Daniel Hechter menswear has four dedicated stores in Melbourne, Perth and Adelaide.
Bride's clothes. The bride wears a wedding sari or lehenga according to the region.
The world's most expensive dress is 'Nightingale of Kuala Lumpur,' by a Malaysian designer Abdul Faisaly, The red-chiffon dress is worth $30 million. The gown is covered with 751 diamonds and Swarovski crystals weighing over 1,100 carats and includes a 70-carat teardrop diamond.
The average Wedding Dress Designer salary in the United States is
$76,983
 as of November 29, 2021. The range for our most popular Wedding Dress Designer positions (listed below) typically falls between $66,131 and $87,834.
About the Editors - Suzie & Eugene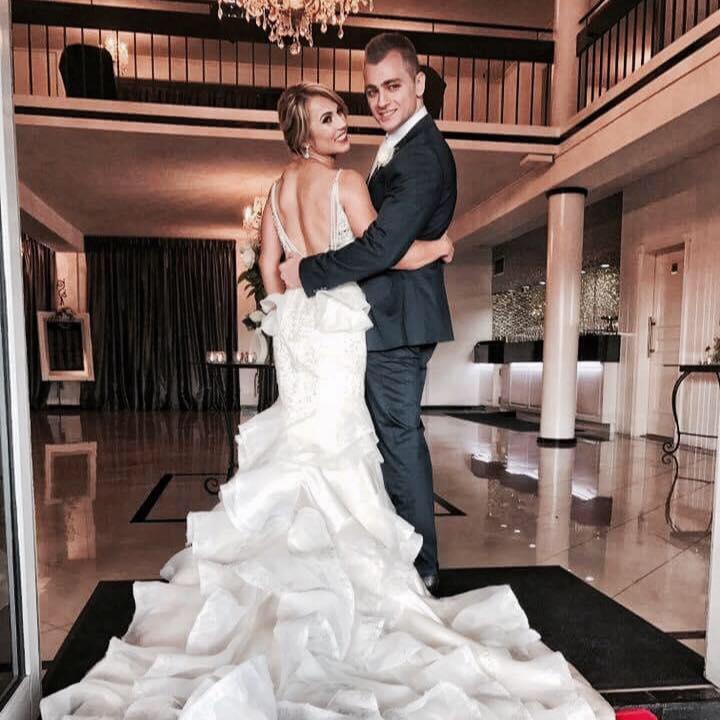 Suzie & Eugene got married at Vogue Ballroom in 2017 and had the best day of their lives! Ever since they have worked closely with Vogue Ballroom & Vines of the Yarra Valley. For queries please contact via [email protected]