Whether you're the bride or the bridesmaid, planning a bachelorette party isn't always easy. As a bride, you want to give your girls the freedom to design a surprise for you while still setting boundaries to make sure you have a great time. And as a bridesmaid, you not only need to worry about making the bride happy, but you need to make sure you're keeping the party within a budget that everyone can afford, you're choosing a date that works for everyone. You're inviting (and not inviting) the right guests.
There's no better time to let loose and have a freaking blast than during your bachelorette party. And, considering the wedding-day to-do list piling up on your plate, you'll need an excuse to relax. But bachelorette parties can be a little tricky if you don't go into the weekend without a little mental prep. Here are some things to keep in mind before you toss on your sash and sip on your drink through that adult-themed straw.
For the Bride:
Do: discuss with your bridesmaids any concerns you have about the bachelorette party. 
If you want it to stay within a specific price range so that everyone can attend, or you want to avoid having a stripper show up, be sure to let them know so that you are comfortable with the event. Tired of looking for hens party ideas? Look no further, Magic Men has you covered.
Don't: take over all of the planning or micro-manage the festivities. 
Your friends likely want to include some fun surprises to make the bachelorette party feel special, and you don't want to miss out on that!
Do: think carefully about the guest list and invite your best girlfriends with who you are excited to celebrate. 
Be sure to provide your bridesmaids with the contact information for your invitees rather than have them guess about whom to invite.
Don't: feel obligated to invite every woman on the wedding guest list. 
The bachelorette party should be a more intimate event, giving you the chance to spend quality time with just your closest friends.
Do: Speak up about your wants and wishes.
If you're hell-bent on not seeing a single stripper during the entire weekend, don't hesitate to communicate that to your besties. Your girls might have some plan for you that they think is totally harmless but could be far more humiliating than humorous for you. Even though everyone's there to have a good time, their the top reason is to be there to celebrate you. 
Don't: Plan to have your bachelorette party weeks or days before the wedding.
If the hangover wasn't enough of an exaggerated preview of all the things that could go wrong when throwing a bachelor or bachelorette party right before the wedding, let this be a warning. From drinking too much and risking having a brutal hangover during your ceremony to laying out at the beach too long so that you're rocking a sunburn in your wedding dress, it's best to keep the bachelorette party and wedding weekend as two separate events.
Do: Discuss expectations with your fiancé beforehand.
Of course, you'll want to let your soon-to-be spouse know where you're going, where you're staying, and the contact number of at least one person in case of an emergency, but it's also wise to set some clear expectations. Make sure you're on the same page about what's acceptable and not acceptable to do on the night of the bachelorette party. It's a good idea to know whether or not your groom's comfortable with you experiencing a lap dance before that 'police officer' starts to jiggle his junk in your face.
Don't: Have too many check-in calls with your fiancé.
We're not saying you should lock your phone in the hotel's safe for the weekend, but you certainly shouldn't be calling or texting your boo the whole time either. Plan a specific time each day to give your sweetie a call, fill him in on all the silly and unique details of the trip, and calm his nerves about what's happening while you're spending consecutive nights apart.
Do: Come with hostess gifts.
Your maid of honour and bridesmaids most likely spent months planning the perfect pre-wedding bash for you, not to mention a couple hundred (or thousand) dollars to boot. It's a nice gesture to arrive with something for each of them. The same way that you would bring a dinner party hostess a thoughtful gift, bring something special for each of your girls. It can be big or small, depending on your preference and budget, but a little something will go a long way in letting them know how much you appreciate everything they've done for you.
Don't: Get sucked into "last chance" talk.
When you're out in the bar with a condom-covered veil, you will get plenty of encouragement from strangers to engage in questionable behaviour simply because it is your last chance. But don't be fooled. Your last chance for playing the field was before you committed to your relationship. In other words, a crazy night with your best friends is no excuse to let anything questionable happen.
Do: Let your hair down and have fun!
As you probably already have realized by now, planning a wedding is a stressful and time-consuming process. Your bachelorette party is meant to be a time for you to relax, unwind, and let loose with your closest pals. Being a bride means juggling a gazillion balls, creating schedules that put NASA to shame and negotiating with such skill, the UN is knocking on your door. This is your chance to shake off all the stress of wedding planning and enjoy being the centre of attention without the big white dress and photographer capturing every move.
Don't: Complain if your expectations are not met.
Just like your wedding day, you may have been envisioning what your bachelorette weekend might look like. But if it doesn't fit the bill, so to speak, zip it. This is not the time to micro-manage or be a poor sport. Your friends put time, effort, and love into planning your bachelorette party, so be gracious and have fun. In other words, don't be a party pooper no matter how many things go wrong or don't fully measure up to what you planned. This is the time to do nothing but kick back, relax and enjoy.
Do: Write thank you cards.
After the balloons have deflated and the weekend's come to a close, don't forget to send thank-you notes to the ladies who made your bachelorette party happen. Please take a few moments to write something to each attendee about what she or he means to you, and then drop it at the post office instead of typing it out on the Facebook messenger. Because A) she's more than worth it after putting up with your bridezilla moments this year, and B) who doesn't adore a little unexpected love via snail mail?
For the Bridesmaids:
Do: plan the event far enough in advance. 
Take advantage of lower airfare and have time to negotiate group deals. Share the date with the invitees early on so that they can make arrangements to attend.
Don't: send out cryptic emails to the bachelorette party invitees. 
Try to be as clear and upfront about activities and costs as possible. 
Do: discuss with the bride. 
Discuss what type of bachelorette party she wants — and respect her wishes.
Don't: ignore the bride's requests and take matters completely into your own hands. 
If she asks for a low-key affair, then look for fun bonding activities rather than surprising her with VIP table service at a packed dance club.
Do: take tons of photos throughout the bachelorette party weekend. 
You can turn them into a cute scrapbook and give it to the bride to look through while getting ready on the big day!
Be sure to check with the bride and other guests before sharing, especially if the celebration got rowdy. The bride may also want to respect those she did not invite by keeping the photos private.
Things Not to Do at a Bachelorette Party
Ready for the best GNO ever? The bachelorette party is probably one of the most important pre-wedding bashes. It's the bride's last chance to go a little crazy before she walks down the aisle, so it should be a memorable one. If you're one of the lucky ladies (or gents) that snagged an invite, there are a few things you should keep in mind. From not taking too many shots to paying for the bride, these are the rules you should live by (for the night). We have an exclusive range of hens ideas Melbourne to help you with your entertainment needs.
Here's what not to do at a bachelorette party.
Don't peer pressure the bride.
If your bride is a total homebody who thinks going to a club is on par with getting taxed, quit trying to drag her out of the house for a night filled with neon dance floors, glow jewellery and DJs. Respect her wish to have a laid-back bash and commit to a spa night in or a movie marathon, instead.
Don't get too wild. 
You want this evening to be fun for the bride, not embarrassing or uncomfortable. If you get the feeling you're taking something too far, you probably are. This should be a night to remember, not a night she hopes to forget.
Don't bail on your friends.
We've all had those nights. You know, the ones where you wander off into the evening without saying any goodbyes. Well, this night will not be one of those. Stick with the bachelorette squad at all times to keep the party going. Sure, you can hit the dance floor solo or take a trip to the bar alone, but no sneaking into a cab at midnight without a word - you're in this for the long haul.
Don't complain about money.
You should know this right off the bat; bachelorette parties can get pricey. Instead of spending the evening talking about your financial woes with the bride, set a budget for yourself and try your best to stay within it. If the party is really beyond your means (like, if it involves a plane trip) do the responsible thing and sit this one out - you can always party with the bride at her reception.
Don't invite extra friends.
Once the bride has okayed the guest list, it's not up to you to fill any empty seats at the table. She probably has her reasons for leaving certain people out, so don't interfere. If your bestie didn't cut, make plans with her for another day, this party is all about the bride and her squad.
Don't get dramatic
The last thing you want is for the bachelorette party to end up like an episode of Vanderpump Rules, so save the drama for another night. No throwing drinks, no gossiping about other guests and no stirring the pot. Seriously, these things may work well on television, but they never end IRL nicely. 
Don't mess with the plan.
You and the rest of the bachelorette squad probably put a lot of work into planning the perfect party, so don't mess with it at the last minute. You can always offer up suggestions, but you don't want to derail the game plan once you've hopped into the limo.
Don't get too boozy
No, you don't have to have a dry bachelorette bash, but mind your alcohol consumption. You don't want to put a damper on the night by taking a few too many shots. The bride should not be spending the night holding your hair back in the bathroom!
Don't let the bride foot the bill.
This event should be cost-free for the guest of honour, instead of letting her pick up her bill at the restaurant or bar, chip in with the other guests to take care of the tab. She's spent plenty of cash on her big day and honeymoon, so her credit card could probably use a night off.
Don't be .self-centred
Consider this your mantra for the evening: this is not my party. Repeat it once, repeat it twice and then repeat it. While you may experience some ups and downs over the course of the night, keep that spotlight firmly on the bride. Make sure she has the time of her life - this is her last hurrah, after all. You'll get your moment when you get hitched!
Bachelorette Party Do's and Don'ts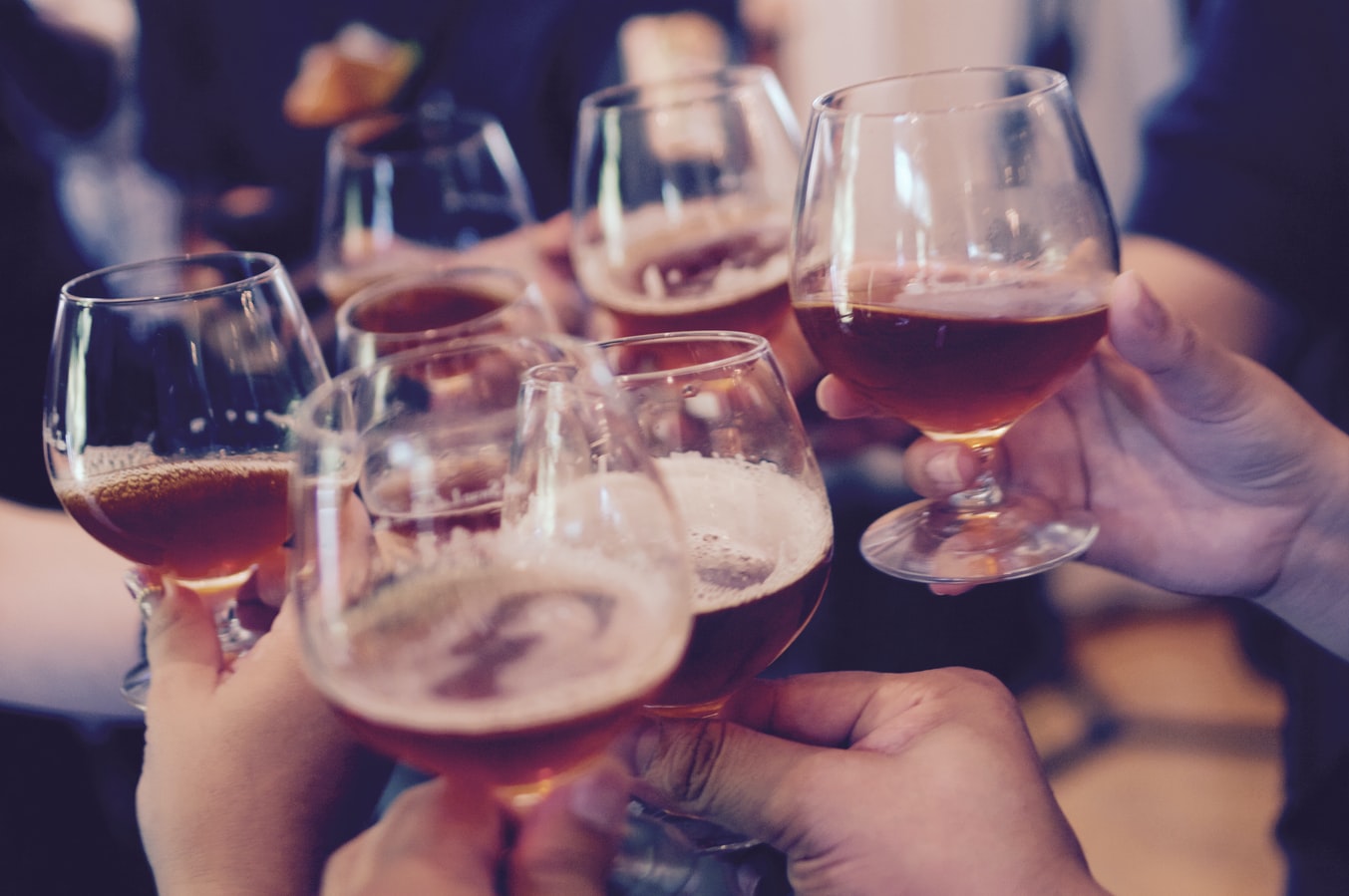 Wedding ring? Check. Date? Check. Venue? Check. The wedding day gets a lot of fanfare and hurrah, but we all know that no pre-wedding checklist is complete without...a bachelorette party! In fact, some bride-to-be's have admitted at times they have almost been more excited for the bachelorette party than the actual wedding day itself—just almost, though.
The opportunity to connect with your closest friends to celebrate the closing of one chapter and the opening of a next? Priceless. But before you start ordering sashes and champagne or looking into "entertainment," we want to dig into the ground rules for making this party memorable and fun for everyone involved.
Do's
Be open.
The purpose of the bachelorette party is to celebrate the bride. While the Vegas Strip has seen its fair share of bachelorette parties, hitting the club isn't everyone's definition of fun. The party's activities should reflect what the bride wants—this could be a group fitness class at SoulCycle, a wine-and-paint session, or a wine tasting outing. Remember, the definition of a "crazy night" depends on the group—it could totally just involve wine, junk food, and a good, old chick flick binge.
Plan in advance.
While the maid of honour is primarily in charge of organizing the bachelorette party, it's important that the brides and all attendees are looped in on the itinerary. Make sure you confirm on paying as well. While it is appropriate for the party attendees to to split costs and cover for the bride, it depends on the scenario. For example, if you go the destination route with travel and lodging, it's definitely reasonable to ask the bride to pay her share.
On timing, this may go without saying, but try not to plan the party too close to the wedding date. You might want to leave some time to recover from that sunburn (or hangover...) before the squad walks down the aisle. Of course, this isn't as relevant when extensive travel is necessary for attendees—then, it's okay to lump the festivities together to save the flying back and forth. Don't know where to look for hens ideas? Check out our packages for ladies night at Magic Men.
Have fun!
The wedding planning process has been stressful. The bachelorette party is an opportunity for the bride to take a break from the whirlwind of planning and logistics to unwind and just let loose with the girls. Remember, this should not be an additional source of stress on top of everything else going on. You'll be fine as long as you keep the bride's best interests at heart!
Don'ts
Micromanage.
Throughout the planning process, make sure the bride is on board. After all, it is a day about her. If she's not game for over-the-top outfits or NSFW party favours, cut them out. Similarly, it might be fun for attendees to get everyone to coordinate and dress per a specific theme, but try not to force everyone to wear crazy or difficult outfits that they may be uncomfortable with or don't want to spend too much money on securing. If your bachelorette party spans more than one day or night, remember not to cram the agenda with activities. Leave some time buffers in between, so the group's not rushing from place to place. It also allows for some spontaneity—the best memories come from unexpected moments!
Exclude people in the group.
The invited group for bachelorette parties are usually up to the bride. She may want to extend invites to her fiancée's family members or close friends who aren't in the bridal party. This means it's important everyone feels included the whole time, not just the bridesmaids and bride. Be thoughtful of the guest list. Try to save the inside jokes or stories from way back then for another time, and make sure to be aware of everyone's comfort zones and willingness levels to participate in certain activities or games.
Forget about the groom.
While the fiancée is definitely not allowed to attend the festivities (sorry, rule #1 in the bachelorette party handbook!), consider incorporating the bride's partner in spirit. This can go in the form of asking the groom to send something nice to the bride at the party (a love note, bottle of champagne, or box of chocolates never hurts) or recording a video message to be played at the beginning of the festivities. Alternatively, you can also coordinate a game for both bride and groom to write answers to a series of fun questions on how well they really know each other. These small ways will remind the bride why everyone's there: to celebrate the next chapter of her life with her partner.