One of the most intimate events associated with a wedding celebration is the rehearsal dinner. Usually held the night before the big day, the rehearsal dinner is when the couple's closest friends and family celebrate before the ceremony. The evening is filled with speeches, photos, lots of laughter, and maybe a few tears, and can range from casual to formal. 
While most guests are thrilled to receive an invite to the sacred meal, one question tends to come up repeatedly: What do I wear?
How to Decide What to Wear
First and foremost, the key to deciding what to wear to the event centres where and when it takes place. If the invitation (whether verbal or written) doesn't specify a dress-code, a quick search of the venue should give a good indication. If the dinner takes place in an elegant restaurant, you'll want to dress a bit more formally than if it were taking place in the backyard of someone's home. We have an exclusive range of hens party services to spice up your girls' night out at Magic Men.
One thing you can be sure of: The rehearsal dinner will likely be less formal than the wedding so that you can use that as a jumping-off point. If the wedding dress code is semi-formal or cocktail, the rehearsal dinner is unlikely to be more formal than that.
A cocktail dress and flats or heels that are under three inches is a safe bet. Make sure you're not so overly dressed that you upstage the bride. I know we all have that dress in our closets that we bought while telling ourselves we would have plenty of occasions to wear it. While most of the time, it's better to be more dressed up than less, a rehearsal dinner doesn't play by the same rules.
So, what's in between too casual and too dressy? Business casual seems to be the perfect solution. Plan to wear something you'd feel confident in at a work event. Remember that you are not there to be the centre of attention, so don't dress as though you will be. Simple, comfortable, and not-too-flashy is the answer.
Rehearsal Dinner Outfit Etiquette
Don't be afraid to reach out to the bride's mother or the maid of honour (never the bride—she has enough going on) if you still have questions. They'd rather you feel comfortable and dress appropriately than show up in something not up-to-code. 
In addition to the dress code, sometimes rehearsals are set to a specific theme. Don't be afraid to lean into it and have fun. Unless stated otherwise, feel free to don your boots at a barn rehearsal or some jeans at a BBQ. The day is about the couple and their closest people, not about what you're wearing. Looking for Melbourne hens ideas to make sure you and your friends can enjoy hens party? Magic Men has you covered.
That said, anything flashy, distracting, short, or revealing is out, no matter the theme. Leave the flip flops, the low v-dress, and the ripped denim at home. It should go without saying, but white is also out, as that colour belongs to the bride.
What you should actually wear to a rehearsal dinner, according to experts
Determining what to wear to a wedding rehearsal dinner can be more complicated than you might think, regardless of your role at the wedding.
Because you're not a bride or groom, you probably feel as though you shouldn't be either overdressed or underdressed so that you might find yourself hemming and hawing over the best choice.
"Sometimes, rehearsal dinners are formal affairs. Sometimes they're casual hangouts. My standard recommendation is to dress in a way that fits the atmosphere of the event," says Janessa White, co-founder of Eloped.
Perhaps a dress is most appropriate, or a casual pair of pants or a skirt, maybe you should wear heels or opt for something akin to boat shoes, sandals, or even sneakers, depending on the event's details. Ultimately, several things can clue you in and help you make the best choice you can, leaving you feeling confident going into the rehearsal and dinner itself.
In some cases, you might receive a printed invitation to the dinner. If so, taking your cues from the invite itself can be a good place to start.
"If the rehearsal dinner is on the earlier side of the evening (5 p.m., for example) that generally would imply a less formal attire than a dinner at night (7 p.m., for example)," says Maya Devassy Tarach, owner of Preoccupied Bride.
Besides taking note of the dinner time, you can also infer a dress code from where the dinner (or another rehearsal event) is being held.
"Some have a theme geared toward the bride and grooms' hobbies, like a barn dance if it is someone who is into equestrian sports or the country club if it is golfers. You tailor your choices to fit the mood and theme of the dinner, as you wouldn't wear jeans if it's at a country club or a cocktail dress to a barn," says Diane Lloyde Roth, owner of L'Armoire.
If you don't have a rehearsal dinner invitation to use as a reference point, either because you received a verbal invite to the dinner or are attending as someone's date, it can be much harder to know what's appropriate and what might be missing the mark.
"Whenever you're invited to a rehearsal dinner verbally, chances are it's either an afterthought or the rehearsal is super informal. With that said, we always say you can never overdress for any event," says Brian Kelly and Sean Koski, owners of luxury event planning company Ticket2Events. "For men, we suggest wearing a suit but removing the jacket and tie if after sizing up the crowd you feel uncomfortable and for women, we suggest wearing an LBD that hits just below the knees. Although our suggestions are boring, it's better to be safe and comfortable amongst the grouping than underdressed and glued to the bar."
If you crave a bit more guidance and don't feel comfortable selecting an outfit without knowing more details, reaching out to the couple, their family, or whoever invited you can be a good move.
"If you get a verbal invite, my suggestion is to call back and ask what the dress code is for dinner," Lloyde Roth said. "Don't try to guess if there is a dress code. You can also call the location where the dinner is being held and ask if they have a dress code. As a last resort, you can either call or email the person that invited you to inquire. It is better to be safe than sorry."
Regardless of where the rehearsal dinner is going to be held or the event's timing, you'll want to wear something less formal than you'll wear to the actual wedding.
"Consider also that it will be more casual than the official invitation for the wedding, meaning that your outfit for the rehearsal dinner will be slightly more casual than the wedding outfit," says Sheree Bergthold, owner of TRE Boutique. "If it's dictated to be cocktail attire, men should consider wearing either a suit or sportcoat while women can consider wearing a dress or black pant with a bright top, mirroring what their partner is wearing."
You can also take a hint from the dress code for the wedding itself for what you should wear to the other events of the weekend, most notably the rehearsal dinner. Again, because your attire for the rehearsal will likely be less formal than that of the actual wedding, you can use that as a general jumping-off point.
And for wedding rehearsal dinners with an established dress code, knowing how to interpret the dress code is key. If there's a dress code on the invitation to the rehearsal, make sure you follow it. 
"For very formal rehearsal dinners (black tie), men should wear tuxedos, and women should wear cocktail dresses or long gowns," Devassy Tarach said. "For formal rehearsal dinners (not black tie), men should wear dark suits and ties, and women should wear cocktail dresses or long gowns. Men should wear jackets, suit pants (or slacks) and ties for semi-formal dinners, and women should wear cocktail dresses or pantsuits or dressy skirts and blouses. For casual rehearsal dinners, men should wear polos or button-downs with dress pants (or slacks), and women should wear sundresses or blouses with skirts or pants."
When you're pulling together an entire look for the rehearsal dinner, you also have to keep in mind the rest of what you need to wear beyond just your clothing.
"For accessories, try to figure out one piece of your outfit to be a focal point," Bergthold said. "Don't be afraid to layer jewellery, whether that be stacked bracelets or a choker with a chain necklace."
Though it can be tough to know exactly what to wear to a wedding rehearsal dinner if you're not explicitly told what the general dress code or theme might be, opting for a business casual look that you feel good in is often a good idea. And don't forget, it's a party for someone else, and the focus isn't about you, so do your very best to dress appropriately and don't worry too much about fitting the dress code to a T.
Not Sure What to Wear to Your Rehearsal Dinner?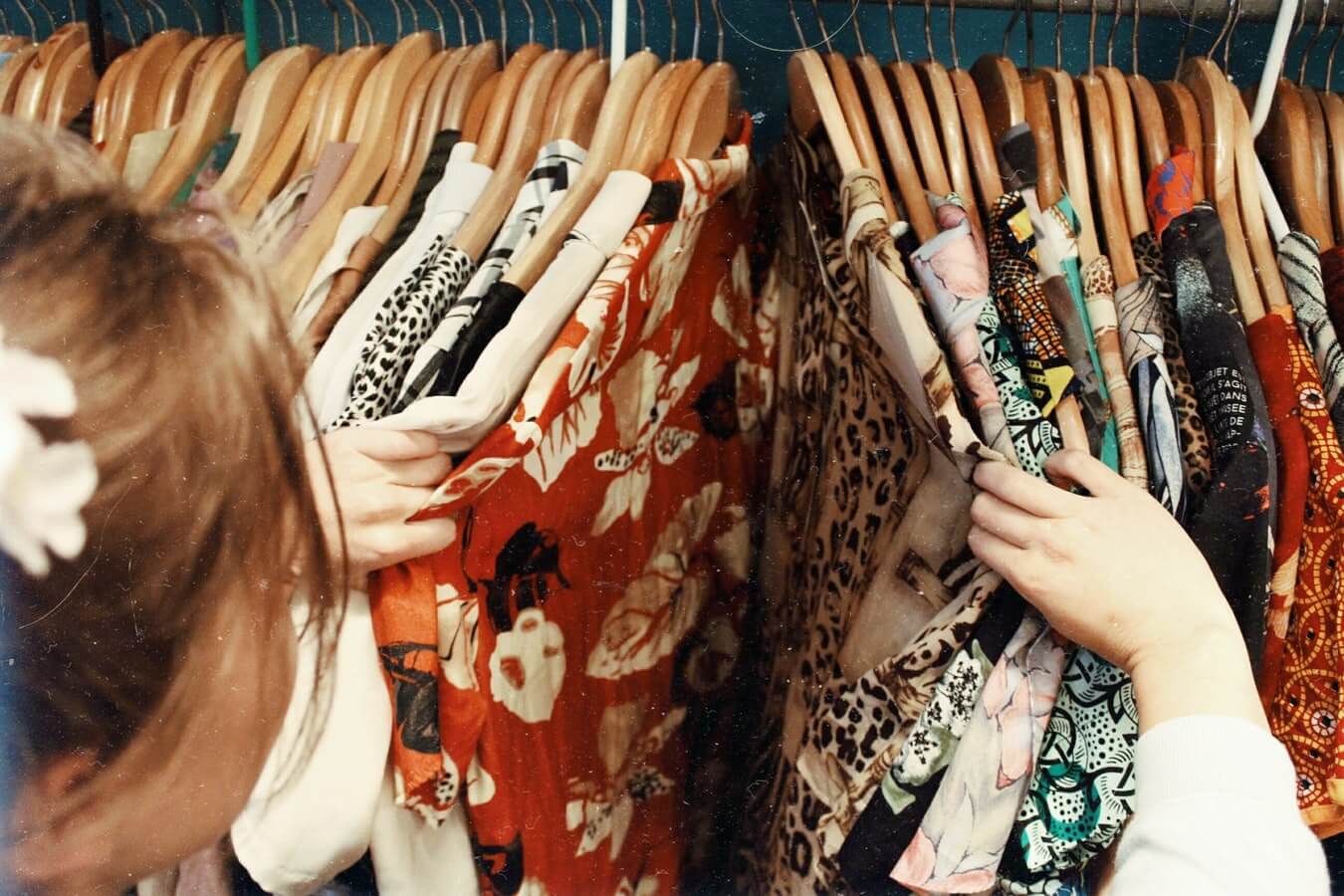 We break down all of your options.
As your wedding weekend draws closer, there's one outfit you should be thinking about besides your wedding dress: your rehearsal dinner attire. Choosing what to wear to a rehearsal dinner is an important task that shouldn't be forgotten. This event serves as the formal kick-off to your wedding festivities, where your loved ones begin to gather to celebrate you and your fiancé—meaning you'll need a fabulous outfit for the occasion.
With so many options available, it can be hard to find the perfect look. Below, we break down everything that goes into deciding what to wear to a rehearsal dinner. Whether your style is merely classic or trendy and bold, your rehearsal dinner attire should be a reflection of your class. Here's what to consider when selecting your outfit.  Looking for hens ideas Melbourne? Look no further, Magic Men has you covered.
Get Inspired By Your Rehearsal Dinner Venue
Naturally, the first thing to keep in mind when selecting your look is what type of rehearsal dinner you're having. Much like your wedding venue can influence your gown, the same can be said for your rehearsal dinner dress.
Are you having a casual backyard BBQ or an elegant soirée at a country club? A dinner in someone's home or at a steak restaurant? Is it an intimate gathering, or a free-for-all with all of your out-of-town guests? These are the questions to ask when deciding what to wear to a rehearsal dinner. The type of party you're having should set the tone for what you wear—for example, cocktail attire for a swanky rooftop dinner or a breezy sundress for a casual outdoor gathering. 
Shop Styles Unlike Your Wedding Dress 
Your rehearsal dinner is an excellent opportunity to go bold with your fashion choices. Consider wearing a rehearsal dinner outfit that helps you express yourself in a different way than your wedding gown does. If your dress is traditional (lace and long sleeves, for instance), go for something more contemporary for your rehearsal dinner (like a sleek jumpsuit) to show off a different side of your style. 
Now is also a great chance to wear a trend you're loving. While you might want to keep your wedding look classic, use your rehearsal dinner to show off an eye-catching hair accessory or a pair of printed heels to make a statement. Or, if you're wearing a bold wedding dress, consider sporting a different silhouette like a silk sheath gown or a fitted midi dress.
Go Bold With a Pop of Color
Any shade of white is an excellent choice for your rehearsal dinner—you'll look every bit the part of the bride that way, of course. But a white rehearsal dinner dress isn't the perfect fit for everyone. If you want to break with tradition and have a little fun with your rehearsal dinner attire, feel free to incorporate some colour into your outfit. 
There are no rules when it comes to your night-before-the-wedding look. If you'd rather wear a sleek little black dress or bold red pantsuit, go for it. Or, stick to light hues of pink, green or lavender. (You could also use this moment to wear "something blue.") No matter the colour palette you follow, keep in mind that this is an excellent opportunity to show off your personality.   
Play With Prints
Much like pops of colour, fun prints are also a great way to spice up your rehearsal dinner attire. If you're struggling with choosing what to wear to your rehearsal dinner, opt for something unexpected, like a floral dress or a stunning sequined jumpsuit to make a statement. As the bride, you're not relegated to wearing solid white if you'd instead stun in something unexpected. With so many bridal outfit options, why not take advantage of the chance to wear what you love at your rehearsal dinner?
Opt For Comfort 
This will likely be your first time greeting some of your guests and mingling with out-of-town family members. When it comes to deciding what to wear to a rehearsal dinner, comfort is critical. Make sure you can move around in whatever you're wearing—the last thing you want to worry about is an itchy hemline or a skirt that keeps riding up. Your rehearsal dinner is all about spending time with your fiancé and your loved ones, so you don't want to spend the night preoccupied with preventing a wardrobe malfunction. This is the time to wear something comfortable and relaxed, not fussy and annoying. To avoid an outfit mishap, make sure you can try on the dress ahead of time so you can make any necessary adjustments. 
Buy Something You Love Wearing
Don't buy a rehearsal dinner dress because you think it's what you should wear or what your family would want you to wear (or what you think would look the best on the 'gram). Your rehearsal dinner is the kickoff event to your wedding weekend, so pick an option that makes you feel your best. When you feel confident, you look confident—and that's the best way to start your wedding weekend.