Congratulations! You're finally engaged and on your way to a truly fantastic wedding ceremony. When it comes to wedding planning, brides usually take the lead, having the final say on everything from wedding decor to catering. But why should your bride-to-be have all the fun? Looking for a Wedding Event Planner? Look no further, Vogue Ballroom have you covered.
Grooms have a terrible reputation for being lazy when it comes to wedding planning. Many think that the groom hangs out and helps pay for the event while letting the bride do all the work. But you don't want to be a stereotypical groom. You want to break the mould; being the all-star groom you know you can be! Thankfully, we're here to help with some helpful wedding planning tips for grooms.
Groom's Guide to Wedding Planning
Not every bride is a bridezilla, and not every groom is indifferent to his wedding ceremony. Some men are better at planning such affairs than their other halves. Although not traditional, we will see more of this trend in the next few years. So, here's your groom's guide to wedding planning for an event your bride will genuinely enjoy.
Follow the 80/20 Rule
You should understand the 80/20 rule of wedding planning. This is the concept of 80% of the wedding's expenses come from 20% of your decisions. The main idea is to work as a team with your fiancé to reach the perfect 20%.
To come up with the right mixture, base your decisions on the Big Three of wedding planning:
Guestlist
Both you and your bride-to-be should decide who to invite and who not to invite to your wedding. You should also rank friends according to their importance, just if you need to limit your guest list.
Date
Be the voice of reason as a groom planning your wedding. Make sure the wedding date does not coincide with major holidays, March madness, the World Series or any other events that may cause your guests not to attend.
Menu
Will you be serving simple finger foods, or will it be a formal affair with all the fixings? The venue takes up most of the costs. Always ask if you can bring your liquor, use your caterer and how they handle cleaning up and packing up wedding gifts at the venue.
Put Your Team in Place
Now, it's time to choose your best man and groomsmen. You may fill in the roster with your best friends, men in your family or your bride-to-be's favourite brother.
These men will act as your team members. They are your go-to sources for wedding planning ideas for men, running errands, giving advice and keeping you sane. This is an important part to note in this groom's guide to wedding planning.
Pick the Right Music for Your Wedding
Music is an essential element of any occasion, especially a wedding. It has the power to make or break the party mood. When planning your wedding, make sure to give the DJ a "must-play" and a "do not play" list, depending on the tastes and styles of you and your bride.
Keep Your Eye on the Prize… Your Wedding Registry
Neglecting your wedding registry can lead to dire consequences when your wife finds out there will be no personalized gifts. You may be at risk of getting teacups, extra sets of towels or gravy boats she truly hates.
Write Your Wedding Vows
Be prepared to write your wedding vows if she asks you to. Be honest, use essential words and focus on the following 3 Fs:
Forever – How long you want your love and marriage to last

Fidelity – Your promise and commitment to her as her husband

Falling in love – You did it before and would like to do it over and over again
Get Fit for Your Wedding Gear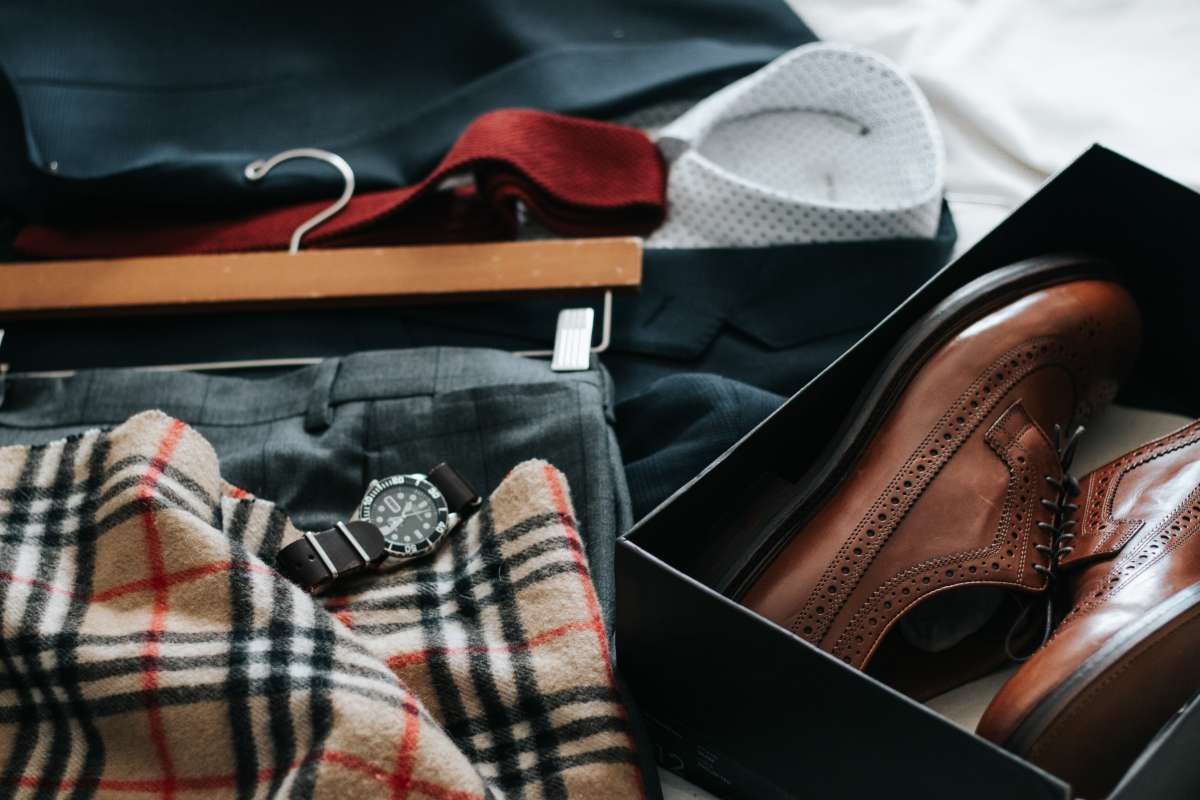 Make sure you are in perfect shape so you look good in your tux or other wedding gear. You will be photographed more on this day than just about any other day in your life.
Plan Your Honeymoon
Our groom's guide to wedding planning here is: You should take the lead on this one. Planning your honeymoon is a lot easier than planning the wedding itself. Since you only have to consider yourself and your new bride, this should be a breeze.
Buy Gifts for Your Groomsmen
It's customary for the groom to buy his best man and groomsmen gifts. Get them something out of the ordinary that they probably do not have yet. For example:
Pocket knives

Cufflinks

Golf crap

Weekend bag

Pearl cufflinks
The Groom's Guide to Wedding Planning: Other Things to Know
One of the main reasons men plan their weddings is to decrease their wives-to-be becoming bridezillas. If you want to keep her from losing her cool, why you plan her nuptials? Take heed to this groom's guide to wedding planning tips. Steer clear of the bride's stuff. She may want to deal with herself. Check out our ultimate list of Wedding Planners in Melbourne to help you organise a stress-free wedding.
Be Proactive!
Don't live up to the stereotype of the lazy groom. It's easy to let your future spouse do all the wedding planning work, especially because so much of it is difficult. But showing interest in the planning process will prove to your other half how much you genuinely love them. Be proactive and take the lead on some projects while organizing your wedding, helping out your spouse as much as possible along the way.
Support Your Spouse
Planning a wedding is a team effort, and while wives typically take the lead, they can't do it all alone. As the groom, you need to support your future spouse throughout the planning process. Drive her to meetings with vendors, help her negotiate the cost of your wedding catering, and listen to her complaints about wedding planning. That support will make wedding planning much less stressful.
Write Your Wedding Vows
All eyes will be on you as you and your spouse exchange wedding vows. That means you can't procrastinate when it comes to writing your vows. Be sure to start drafting your wedding vows a few months in advance, getting some feedback from friends and family before sharing them with your spouse come wedding day.
Get In Shape For The Wedding
People put a lot of attention on the bride's appearance come wedding day. She's expected to look immaculate, with a beautiful wedding dress, gorgeous make-up, and more. But that doesn't mean you can throw on a suit without any extra work. You need to be in great shape for your wedding day! Start cutting out unhealthy foods a few months before your wedding, and consider hitting the gym to ensure you look great on your wedding day.
Practice Your Dance Moves
All eyes will be on you and your spouse during your wedding reception, with many anticipating your traditional first dance as a married couple. That means you need actually to practice dancing before your wedding. Consider booking some dance lessons for you and your spouse, providing a fun break from stressful wedding planning that will help you impress guests during your reception. But if you're both too busy for dance lessons, take some time to study up on the internet and practice on your own.
Plan Your Honeymoon
Your wedding day will be filled with celebration and excitement, but that's just the beginning. After your wedding, you'll want to have a romantic honeymoon with your new spouse! Planning the honeymoon is a considerable undertaking and needs almost as much planning as your wedding itself. But taking charge of its planning will provide your spouse more time to focus on the marriage while ensuring you have a truly memorable start to your life as a married couple.
Mistakes Grooms Always Make
Before it's time to put on your tuxedo, lace up your dress shoes, and stare into the eyes of the love of your life during a wedding ceremony you'll never forget, you may find yourself wondering what your role is as the groom.
Everyone knows that as a groom, you'll be spending a lot of quality time with your groomsmen, celebrating and cheers-ing throughout the wedding adventure, but with all that pre-partying fun comes a little bit of work and a lot of support for your better half.
So after your engagement has set in and before it's time to walk down the aisle, take a look at these common mistakes grooms find themselves making and vow, right here, right now, to not make them before, during, and even after your starring moment as the groom during your wedding.
Not Sticking to the Budget
When the wedding planning kicks off, you and your partner will be tempted to say yes to everything, too fast and too soon. Take a step back before signing vendor contracts and selecting a venue to come up with a budget and pinky promise to each other you'll stick to it.
Forgetting to Announce Your Engagement
Right after you pop the question, don't forget to pick up the phone and call your close family members and friends. They'll want to hear it directly from you—not from that Facebook or Instagram photo you post a couple of days later.
Handing Out Verbal Invites
Fresh off the engagement excitement, you may be tempted to tell people here and there that they'll be invited to the wedding, but try to refrain from tossing out verbal invites. Wait until you sit down with your SO to discuss a concrete guest list.
Calling Your Ex to Announce Your Engagement
Trust us; your ex will find out soon enough. There's no need to send a text or give them a phone call to notify them. Enjoy the place you are in right now—with the person you're about to marry—and refrain from going back into the catacombs of past loves.
Skipping Meetings With Your Wedding Vendors
Accompany your other half to meetings with your vendors like the DJ, florist, caterer...you get the picture. These are the vendors you'll shell out the most cash for, so it's essential to attend these meetings and give your two cents.
Signing on the Dotted Line Too Soon
Before paying any wedding vendor or signing a contract, look it over a couple of times, double-check reviews and other options, and mark up any contract terms you'd like to change or adjust.
Neglecting Your Wedding Registry
Just think of it like shopping for a couple of hundred birthday gifts that will help you kick off this new chapter with the love of your life. Be involved when selecting registry items with your spouse-to-be, and if there's something you especially want, ask to have it on the registry—within reason, of course.
Ghosting on the Wedding Planning
While your partner might be lost in a sea of Pinterest boards and wedding planning magazines, that doesn't mean you should be a ghost during the whole process. Offer to look through their idea books and Excel spreadsheets every so often to stay in the loop.
Forgetting to Tip Your Wedding Vendors
When you're creating your wedding budget, plan for vendor tips and extra incidentals that may pop up along the way. Keeping aside a couple of hundred dollars now will help ensure no financial surprises later on.
Saying, "I Don't Care."
Remember this phrase because it is genuinely one of the worst things you can say during the wedding planning process! Even if you find yourself indifferent about a specific detail, make an effort to look at the options and have an opinion either way.
Waiting Until the Last Minute to Get Involved
Stay involved throughout the entire planning process. That way, you won't find yourself waking up the week before your wedding, wondering what the venue will look like or what time you're supposed to show up.
Believing That Whatever Happens in Vegas Will Stay in Vegas
Your bachelor party should be a fun time for you and your friends, but remember to remain respectful of your spouse-to-be. If you drink yourself silly or gamble away half of your wedding budget, there's no way you can leave that behind when you board your flight back home.
Forgetting That All Important Groomsmen Talk
Maybe you knew these guys from as far back as kindergarten, but it's still essential to have a quick chat with them about their wedding day behaviour. Let them know that you want them to have fun, just not the spring-break-in-Mexico kind.
Picking Fights
If something angers you during the planning process—or even at the wedding—try to take a step back and choose your battles wisely. Kick the negative energy to the sidelines.
Becoming a Groomzilla
Thought only brides-to-be could take on that monster-like behaviour? Well, you're wrong! If you find yourself obsessing over every detail, every decision, every moment of the wedding, take a step back and remember what this whole day is really about.
Turning the Limo Into a Party Bus
It's okay to pop a couple of bottles of champagne en route but keep the partying in your limo under control—especially if you're sharing a ride with Grandma and Great Aunt Bertha.
Dropping the Details
As you're planning your wedding, tons of important details will be cropping up left and right. Keep them all organized, and in one place, so you and your other half can reference them whenever need be.
Getting Tipsy the Night Before
Try not to find out the hard way that no one is exempt from hangovers—even the groom. Take it easy the night before to avoid spending quality time with a bottle of aspirin and a pounding headache the morning of your wedding.
Failing to Help Your Partner the Morning of Your Wedding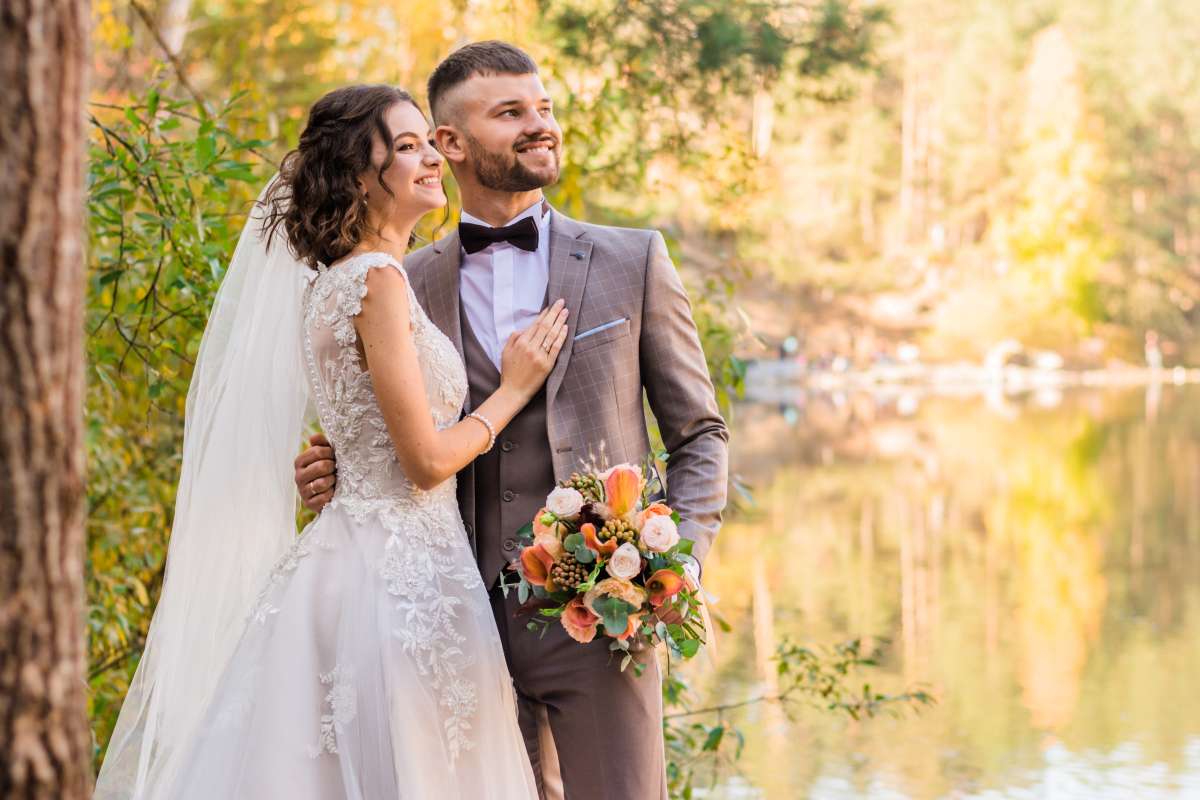 Check in with your SO the morning of and see if there are any last-minute tasks you can take off their hands. Even if you're not supposed to see each other beforehand, a helpful phone call or even a quick text will do the trick.
Taking the Day for Granted
Remember that your wedding day will go by very quickly. Be sure to enjoy every moment and not take a single second of it for granted.
Straying From the Day-Of Itinerary
Every hour of the wedding day has been painstakingly scheduled so that everything runs smoothly. If you're planning on fitting in an early morning golf game or a stop at the barber, make sure you leave enough time to get back to the hotel or venue before the events begin.
Wearing White Socks With Your Tuxedo
Make sure your tux and socks go together before the wedding. And if you and your groomsmen are opting for the crazy sock look, make sure they can't be seen for every photo. (Save them for the fun ones only!)
Packing a Flask
You have an open bar for a reason. Leave that pocket-size wingman at home on your wedding day.
Winging Your Vows
Please don't say to yourself that you'll wing it and make up your vows as you go along. Please spend some time before the actual ceremony writing them down and make that wedding vows extra special.
Missing Out on Some Alone Time
After the ceremony, try to sneak in some alone time with your new spouse. Disappear together for a couple of minutes to take a deep breath, recap your favourite moments from the ceremony, and get excited for the party ahead.
Forgetting That Weddings Area Celebration
In the end, your wedding should be a joyous occasion, and you shouldn't let anything get in the way of that. You're celebrating your forever love, after all! Looking for the Top Wedding Planner in Melbourne? Look no further and check out our ultimate list of Wedding Planners here.