Preparing for any wedding is a big job, but shooting a huge event somewhere unfamiliar requires a whole new level of attention to detail. It's an honour to be chosen as someone's destination wedding photographer, and of course, you want to make your couple proud. Here are top tips to help you do just that. Check out our extensive list of Wedding Photographers in Melbourne to help capture your special moments.
The first and most important thing to remember when packing for a trip is to be intentional with every item you bring! With camera equipment, you will need to carry on your gear to ensure its safety, and therefore, it can be a heavy task to lug a giant bag around the airport and country you're visiting. Only bring what you need, and remember to prioritise your equipment over personal items when necessary! You can also get creative with how you organise your gear and be as efficient as possible when selecting which lenses to bring to make your bag weigh more manageably.
What to Pack
The Bag
Invest in a Camera Bag explicitly designed for travel. The additional padding is crucial to ensuring that your lenses are secure. 
The Gear
When travelling for Destination Weddings, be more selective about the lenses & cameras you'll bring with you.
2 DSLR's

70-200mm f/2.8

24-70mm f/2.8

50mm f/1.8

11-16mm f/2.8

4 Pocketwizards

1 Nikon SB-910

2 Yongnuo EX-560II

1 Shoot Through Umbrella

1 Large Rogue Flash Bender

1 Triple Flash umbrella bracket

1 Carbon Fiber Monopod

Extra SD Cards, AA Batteries, Camera Batteries, Chargers for AAs and Camera Batteries.
Other Travel Accessories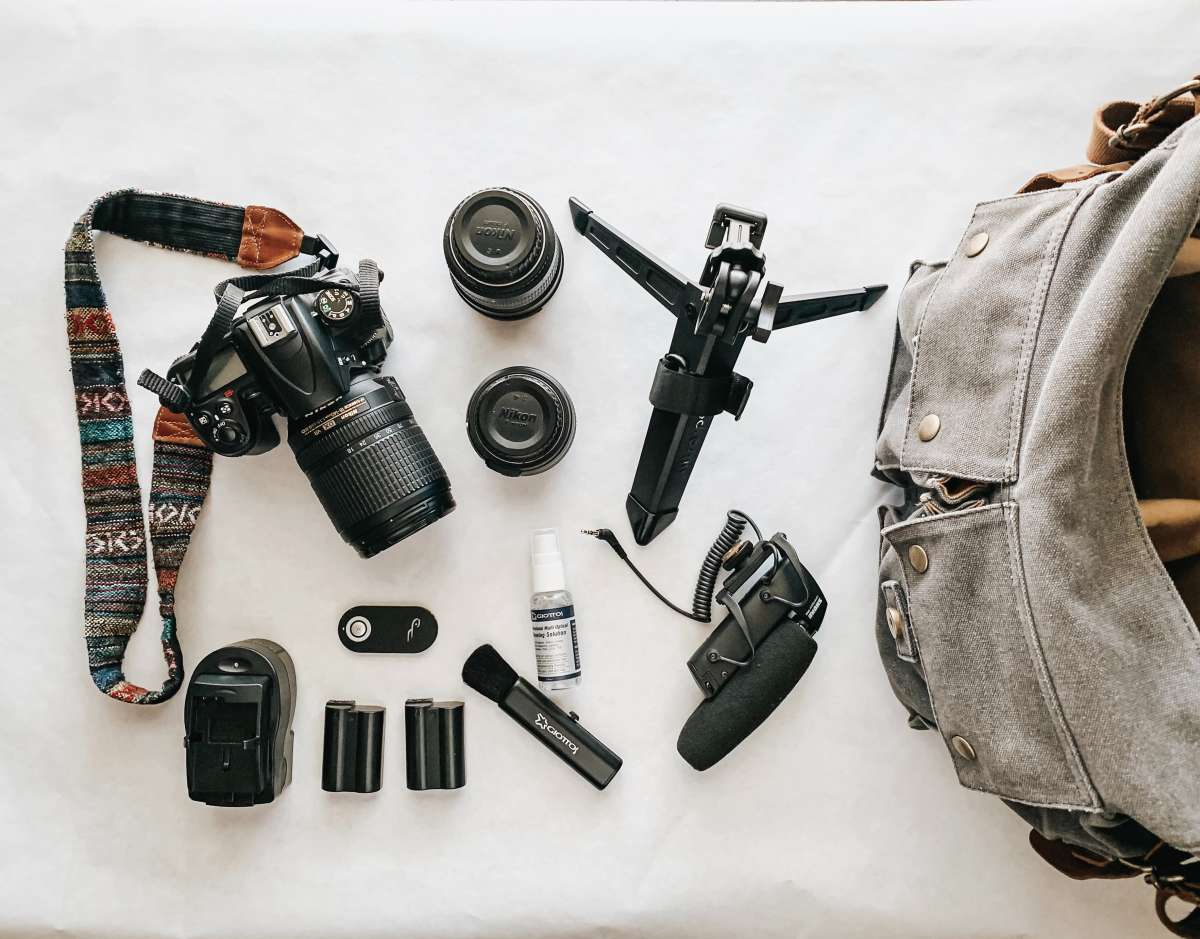 Computer + Hard Drive 
Travel with a laptop and a portable external hard drive. This way, you can upload all of the images the night of the wedding and back them up on an additional hard drive before travelling home. 
External Battery Pack
Battery packs can charge your phone or tablet multiple times while away from an outlet, and it's a must-have for the tech-savvy traveller! I recommend buying one like this Power Bank.
Compression Socks
If you're flying for more than 4 hours, we highly recommend wearing a pair of Compression Socks to keep the circulation going in your feet. It also helps to reduce your risk of Deep Vein Thrombosis (DVT) when combined with stretches during highly long flights (like the one I encountered across the Pacific).
Rest Kit 
Keep an eye mask, earplugs, memory foam neck pillow, and a quilt in a small pack that you carry with you on overnight flights.
Purification Water Bottle
When you're on the go and travelling for long periods, dehydration can lead to increased jet lag. We recommend investing in a water bottle with built-in purification so that you can easily refill at water fountains along the way. 
Universal Outlet Converter
To ensure that you can charge your electronics, invest in a few universal outlet converters to bring with you on your journeys! From Europe to Southeastern Asia – you can rest easy knowing that you can charge wherever you go!
Quick Tip
When travelling to a Destination Wedding, pack one formal outfit in your carry-on camera bag just if your checked luggage doesn't make it to your final destination.
Pack Less Gear
This is a big one, and if you are not driving your car to the wedding location (chances are you're not since you will be going to a destination or into the city), you need to pack less gear. Look at what you always use at a wedding and write a list. Why pack light on a bag? You need to be mobile so the less you have to carry, the better.
Bring an Assistant
An assistant could carry a backpack with extra gear and help carry a bag for the bride and could be your different eyes, hands, and voice. An assistant will help with photography stuff, but you will also have someone travelling with you to a country or area where you know nothing about and having a partner will make the trip easier to manage. Looking for the best Wedding Photographer in Melbourne? Check out our ultimate list here. 
Tips for Destination Wedding Photographers
Go in Eyes Open
It's very tempting, especially when you're new to destination wedding photography, to say yes to every client. However, every destination wedding is different, so it's essential to know precisely what you're in for before you sign on the dotted line. The first step, of course, is to find out what the couple wants, e.g., how many events/days they would like covered and what sort of turnaround they're expecting in terms of processed images. If you can't fit it in with your other commitments, you have to say no. It's not fair to the couple and their families otherwise.
Leave Nothing to Chance
Once you've committed to photographing a destination wedding, you need to prepare like never before. Firstly, meet with the couple and nail down as many details as you can about the photography style they're looking for, the schedule and any special requirements. Then figure out your visa situation and make sure you're fully covered for both health and equipment insurance. If you already have insurance on your gear, make sure it covers the destination you're travelling to. It's also a good idea to make a list of everything you're taking, plus take photos and take proof of purchase if possible. It'll save you a whole lot of hassle and heartache if you drop your favourite lens off the side of a yacht. Obviously, back up, back up and back up immediately all the photos you take on each day of the wedding!
Carry on Carrying On
It's dangerous to part with your gear when you're flying, so maximise your carry-on allowance. Most airlines allow for a small wheelie bag and another piece of carry-on luggage, neither of which are usually weighed. It's also a brilliant idea to put whatever you plan to wear when you photograph the wedding into one of these bags. If the worst happens and your checked luggage gets lost, you won't have to shoot the wedding in your jogging bottoms and T-shirt.
When Should You Leave
When you photograph destination weddings, it's best to leave the next day to two full days after the event. This gives you time to rest and enjoy before making the trip back home. If you are backing up the images on a laptop or hard drive, make sure to do this during this downtime. You can also use the time to create a sneak preview for the couple before you depart. This will get them more excited to see the rest of the images as well!
If you are staying an extra few days to photograph the couple again, you can take advantage of the downtime and explore the surrounding areas. Always keep your clients your top priority and schedule the outing ahead of time. When you do leave, carry the memory cards with you at all times. Put them in your pocket, purse, or on your person. Keeping the memory cards with the images is another way to make sure they arrive home with you. If your bags are lost or stolen, you will still have a way to finish and deliver the essential wedding images to your clients.
Have a Communication Plan
In the wonderfully convenient modern world we live in, and it's easy to forget that some of our communication devices stop working as soon as we leave the country's borders in which they're registered. When shooting a destination wedding, therefore, be sure to have a communication plan with your couple. Designate a time to meet at their hotel or arrange to swap your local numbers online when you arrive. This will save you, and most importantly them, a great deal of stress.
Be the Early Bird
When booked for a destination wedding, always arrive at least one or two days early. This allows for weather and flight mishaps as well as a bit of catchup sleep if jet lag is a factor. Most importantly, it gives you time to go scouting for locations before the big day. You could always do lots of research months before even stepping foot on the plane, but nothing compares to seeing the destination with your own eyes. There are always so many amazingly photogenic scenes overlooked by travel guides, Google images and even the locals themselves.
Destination wedding photography can be a little bit tricky. It is more than likely that you haven't been to the location before. If the wedding is outside of a hotel or resort, it can be even more complicated.
Always arrive at the location at least one to two hours before your start time and scout locations. Be mindful of the season you visit the site. For example, during the summer months, Puerto Vallarta, Mexico, tends to be rainy and humid. Or, winter in Canada will be snowy and cold.
Make sure to know the weather conditions. This will help you better prep your gear and your locations for photos. For family portraits, try and look for sites that offer the best light and space. Destination weddings don't tend to be significant. But you will most likely photograph every guest that does attend. If you can include a bit of the landscape, like the beach or cliffs or something iconic of the location, do so.
Prepare for the wedding day with an itinerary that you've worked on with your clients and the coordinator. This will keep everyone on the same timeline and aware of what will happen next in terms of photographs. Be flexible and stick with the couple. Make sure to remind them of the schedule and allow for all of the natural moments and emotions to unfold.
Explore the Venue With the Couple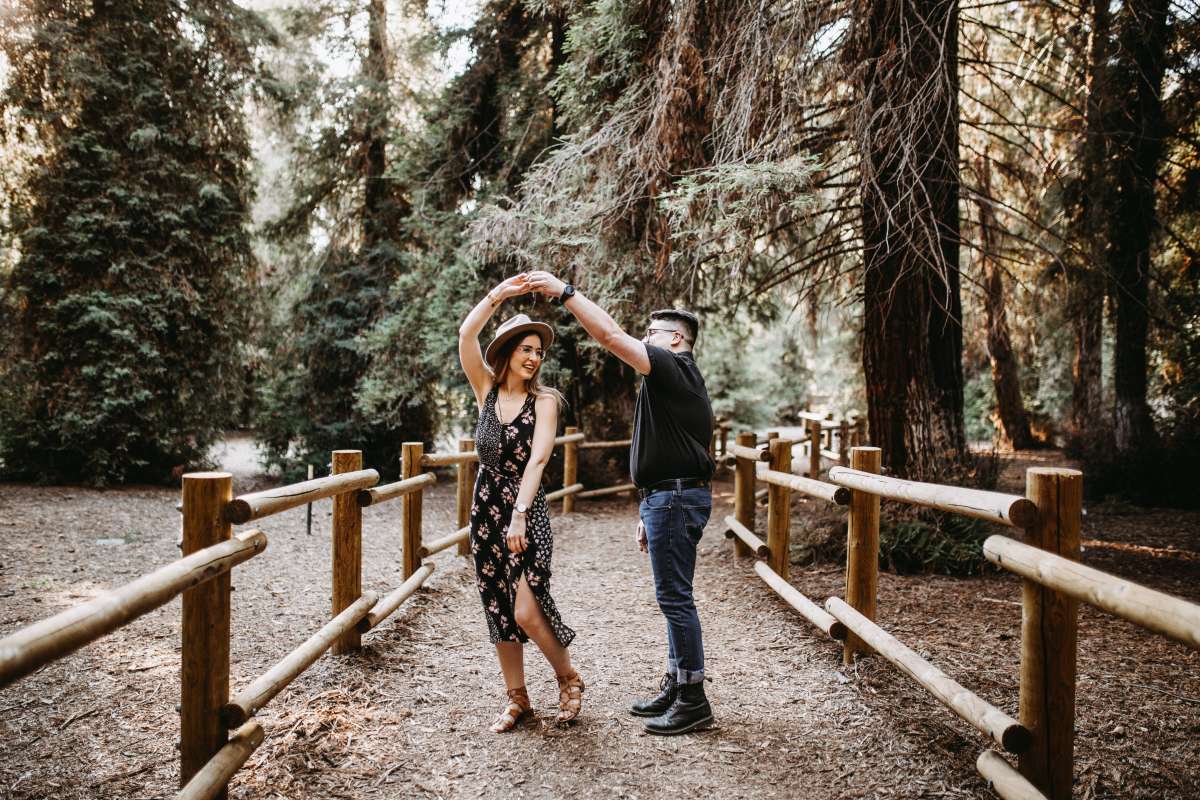 Destination weddings are enormous feats of planning and organisation, so you can't just expect to turn up on the day and do your thing. Meet with the bride, groom and wedding planner (if there is one) at the venue the day before to go through the order of events and exactly where they want you and when. You'll probably have already figured out the balance between candid and posed shots the couple seek in your previous conversations. Still, this final meeting will allow you to discuss a few on-site features and even have a say in the direction the ceremony faces. Light is a massively important factor in photography, and you don't want to end up on the wrong side of it at the all-important moment.
Preserve the Family Legacy
Weddings are essentially about being reunited with old family members and welcoming new ones, so always try to get some nice captures of different generations when shooting weddings. The kids grow up fast, and the older generations aren't with us forever, so these are often the pictures that are cherished the most (other than those of the bride and groom, of course) for years to come.
Planning With Your Couple
This is by far the most important tip we can give you. Communicating with your clients is essential for a destination wedding. There is so much that goes into working with clients going somewhere new or travelling to their city and didn't know much about it.
Ultimately, put together a detailed timeline and map of the city with all the spots you wanted to shoot and how you will travel to and from the locations. Work hard with the couple to determine how much time you would have to shoot based on your knowledge of how a wedding day flows. In the end, it is truly a collective effort by all of you to make sure the day will go well. If you don't like planning, then destination weddings or weddings outside your local market are not for you.
Research
Like any photography session or project, you need to research permits, rules, restrictions, and so on. 
Charge for Travel
You need to charge for travel. You need to set for your mode of transportation (train, plane, automobile, etc.), accommodations, and you could go as far as to say per diem expenses. Only you know what to charge to travel and do your job, but don't be afraid to charge your clients for this. Most clients who hire you to travel with them or know there will be extra charges for your services in terms of travel.
Arrive a Day or Two Before the Wedding
When travelling to a destination wedding, you should arrive a day or two before the wedding. This allows time to account for any travel delays, get checked into the hotel, check out the venue, check-in with your couple if needed, and just relax knowing you're there, ready to shoot in a day or two.
Have a Personalised Pricing Structure to Account for Destination Wedding Photography Costs
Your destination wedding photography will have a different pricing structure, services, and costs each time. This is because you will have to factor in that they will be paying for your travel fees, accommodations, and transportation to and from the wedding. Your clients will want a more personalised wedding collection than what you offer your local clients.
Another point is that they could hire someone local to the destination where they plan to get married. This can sometimes mean a cheaper rate. However, because they love your work, they want to hire and take you with them! As much as this is an honour because destination weddings are unique, you may have to negotiate a custom collection for them. This could mean including costs and reducing your prices, for example.
Make sure to get all of the details of the destination wedding so that you can create a collection that best suits their needs. For example, if they want you to photograph the rehearsal dinner, wedding day event, and perhaps a day after the session, it would be best to pay for your accommodations at the event's exact location. This can mean that you might get to stay at the same resort as they do, which is both convenient but also can mean more work since you're at arm's length.
Have All the Paperwork to Avoid Hassle
Destination weddings can mean more meticulous preparation than local weddings. This is because it may be a new location that you've never photographed in. You might have to apply for a tourist visa. And you'll most likely need to exchange money in time. Not to mention changing your business insurance policy to cover you as you travel for the event.
Make sure to also have your contract as detailed as possible. It is a good rule of thumb to have a questionnaire. Send this to your clients so that you can get a little more insight into their wedding event. When you send wedding photography contracts and any other necessary paperwork to your clients, make sure to call them. Use a video conferencing platform like Skype or Facebook to talk through all the crucial points. This way, everyone is on the same page, and you'll be able to dive into any questions they may have for you as well. 
Have Fun
Yes, you're working, but damn, does it feel good to go somewhere new and shoot! Have a good time while you're working a destination wedding, plan an extra day or two after the wedding to go see the sites or relax before going back home. Looking for a Wedding Photo Company? Look no further. Vogue Ballroom has compiled an ultimate list of wedding photo companies to help you choose. 
Conclusion
It's a privilege to be a destination wedding photographer because clients trust you with their happiest and most intimate family moments, other than the birth of their children, of course. Therefore, you have a responsibility to be at your professional best and make sure you do the best job possible.