Weddings are exciting, but they are hectic and can take a toll on the person planning one. You must give your guests the best and especially entertainment. The people you invite to attend your wedding expect to get the best entertainment, including food, music, and other creative activities. Still, most of them are available at the reception.
You and your partner may have a hectic wedding day planned, one that starts with hair and make-up at the crack of dawn and ends well after midnight and only after the last guest has departed.
But your guests have a far less busy schedule, one that probably includes lots of waiting; waiting for you to arrive at church, waiting in line to greet you after the ceremony, waiting between the ceremony's end and the reception venue opening for guests, then actually sitting and waiting for you and your new spouse to arrive and kick off the reception.
All that waiting can add up to many, many hours, so though traditionally couples tend to let guests fend for themselves between the reception and ceremony, increasingly, newlyweds are finding novel ways to entertain guests in the hours between the ceremony and the reception.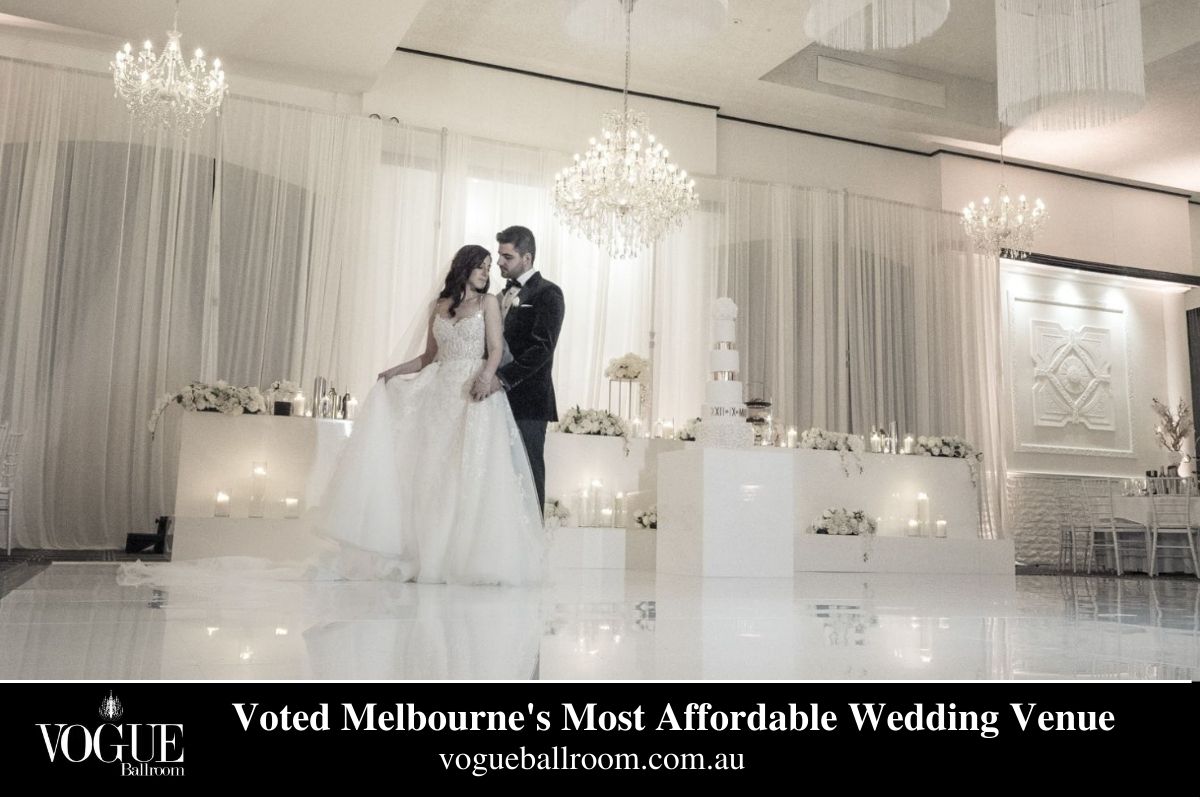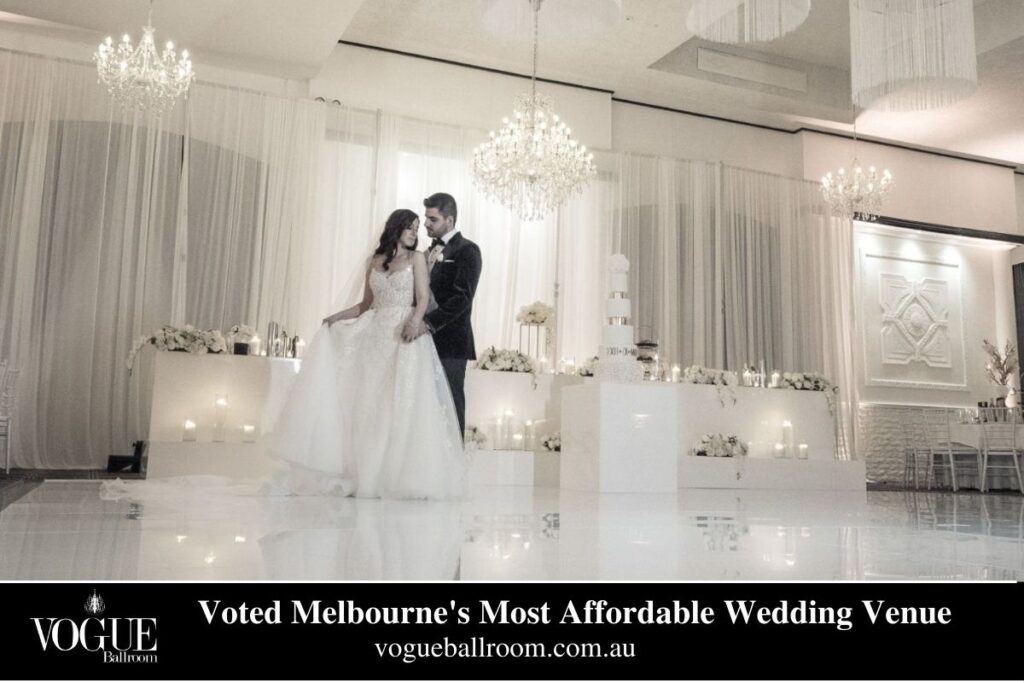 It doesn't have to be expensive and, it's easier to do if the reception is being held near where the ceremony takes place, but there are a few thoughtful things a couple can do to ensure guests don't end up sitting in their cars for hours while they go off to have their photos taken.
Like everything else involved with a wedding, you need a plan to keep your guests from getting bored before the reception commences. 
Between the ceremony and the reception, wedding guests tend to feel lost. Some sit in their cars or at the wedding venues before it officially begins. Others might even decide to leave and look for something entertaining to do.
During this time, the newlyweds are busy taking photos. You cannot skip this because you need to create those special memories and enjoy your day to the fullest. But you can keep your guests entertained as they wait to see you at the reception. You need great ideas from an entertainment specialist in this regard.
Like everything else involved with a wedding, you need a plan to keep your guests from getting bored before the reception commences. Along with 10 unique ways to entertain guests between wedding and reception, Wedessence also provides tips on keeping things as smooth as possible.
Weddings are hectic and can take a toll on everyone. Between the wedding ceremony and the reception dinner, including the newlyweds, even guests need some time to freshen up for the evening. You can take this gap in the day to give yourselves and the guests a breather, a chance to keep them entertained, but also feeling relaxed.
Organising inexpensive yet interactive activities will ensure that the guests don't end up sitting in their cars or at the reception venue for hours. Also, this gives you, the newlyweds, much-needed time to take photos and get rejuvenated. 
If you've ever been a guest at a wedding, you may have noticed that there is a window of downtime between the end of the ceremony and the start of the reception. And, as you plan your own wedding celebration, you may have started to realise just how important that window of downtime actually is.
Often, this section of time is a requirement that allows your guests to simultaneously mingle after the ceremony while leisurely making their way to the reception venue. Sometimes, if the reception is being held at a new location, there's a long gap between ceremony and reception to account for commute time.
While there's nothing you can do to entertain your guests as they're moving to a new location for the wedding reception, there are certain steps you can take to ensure that their commute is accessible for both older and younger guests. Including enclosure cards with your invitations is a must for every wedding. Even if the evening reception is being held on the grounds where the ceremony took place, any change in location needs to be specified.
The last thing you want on your wedding day is confusion, which is why Zola makes it easy to include a perfect enclosure card with your wed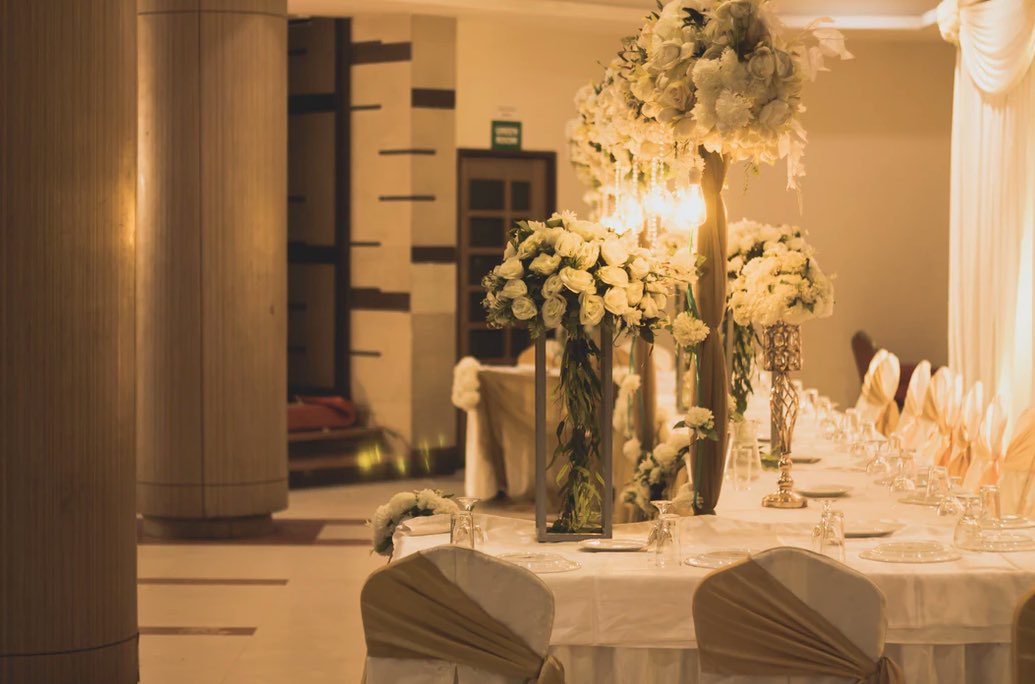 ding invites. This ensures that the short migration from ceremony to reception is easy, and it's a great way to keep your guests happy.
They're looking at their watches, wondering what they're going to do during that long gap between the ceremony and reception. Sure, they might be asked to be in one or two of the pictures, but besides that, their thoughts immediately turn to how hungry they are, how bored they are, how hot it is, and maybe even thinking of bouncing out of there.
That combo is a wedding nightmare in the making! Your wedding is a celebration in which you have invited your closest friends and family to join in on, so you definitely should be taking their needs and comfort into account as well as your own. 
Ideally, there would be no gap at all. If logistically you can make it happen, our number one advice would be to close that gap at all costs! Guests don't want to be hanging out for hours with nothing to do but watch you and your cute new SS.O.take pics. 
But if the timeline isn't working in your favour to have each event flow from one to the next, we've compiled the top three things that we feel have worked well for entertaining guests during that dreaded ceremony reception gap.
From the Ceremony to the Reception
The time between the ceremony and reception is not merely for relocation, and there's a greater plan in the works. More often than not, the time between the end of the ceremony and the reception starts is filled with some cocktail hour. Here, guests can mingle and enjoy themselves before the reception gets into full swing. Before we get into all the different ways that you can show your guests a good time, let's pull the curtain back and address why you need a cocktail hour as a source of wedding entertainment.
The time between your wedding ceremony and reception is of the utmost importance for you and your wedding party. This small window of time is the only opportunity that you, and the rest of the wedding party, will have to take wedding photos uninterrupted by the other guests.
While photos will be taken throughout the day and night, the block of time between wedding and reception is when you will take all the staged shots. These shots are the ones that you'll inevitably post on social media and frame in your home, so, needless to say, they're an absolute must on your big day.
For most couples, the amount of time it takes to complete the process of photos is only an hour or two. We should warn you ahead of time, with all those pictures you'll be taking, you won't be able to enjoy your own cocktail hour. Sad as this may be, the cocktail hour is specifically for your guests so that they don't get restless waiting on you.
Inform Your Guests
Make sure your guests know well in advance whether they'll be on their own for a few hours before your reception begins. Add a section to your wedding website with recommendations for nearby activities and entertainment options (including lunch spots and your favourite places for a drink!) where they can pass the time—and don't forget to include it in any welcome information or gifts you provide.
Fun Ways to Entertain Guests Between Your Ceremony and Reception
Host nibblies and cocktails
Food is number one on the list for a reason. Nobody wants hangry guests at their party! If people's bellies are full, then they're fine with whatever follows.
If you're having a larger dinner or luncheon to feed your ceremony guests later on in the day, then in the meantime, you're going to want to provide them something light. A little pre-party snack!
A Cocktail Hour or a Refreshment Hour is probably one of the most popular ways to satisfy your guests during the gap. A little mixed cocktail with some light refreshments will surely be a crowd-pleaser! 
Many couples arrange for cocktails and nibblies at the local pub or hire a room at the reception venue where guests can await their arrival. It is up to the couple whether they choose to cover the bar tab or just let guests pay for what they drink; however, the couple will generally cover the cost of some finger food/snacks and, of course, room hire, if there's a charge involved.
Cocktail hours are also the perfect chance to get creative with your refreshments. At Oak Hills Reception and Event Center, we offer both acute popcorn bar or trail-mix bar, aside from the traditional meat & cheese platters, olive oil tastings or vegetable platters, to name a few. Our popcorn bars are starting to become very popular because they are such crowd-pleasers!
Organise Games/Activities
If you have a particularly long wait, you could hold a fun games afternoon. For this to work, you'll need to notify guests in advance, perhaps asking them to organise their own teams in the process. Then, once you have the details of participating teams, draft up a series of games and activities guests of all ages and abilities can participate in (without getting too sweaty), such as a scavenger hunt, a How-Well-Do-You-Know-The-Couple quiz and karaoke.
Of course, bingo and simple dice, board and card games are always favourites and, as corny as the whole thing sounds, and you'll be amazed at how much fun everyone has and how memorable it will be for your guests. It's also a fantastic way to get guests on both sides to break the ice before the reception.
If your wedding vibe is more of an outgoing and fun type of event, then providing some games for your guests is the way to go.
Lawn games such as Bocce Ball, Ladder Golf, Corn Hole, and Giant Jenga have become majorly popular and are fun games to have set up for your guests. But if you want to get creative with it and take your games to the next level, there's a whole new world of ideas that you can incorporate into your wedding. 
Some services provide casino style entertainment with poker tables, blackjack tables and more. Your guests would have a blast with that! You could also rent some vintage arcade games to display. Or even just set out some board games, puzzles or decks of cards on various tables for guests to sit down and entertain themselves with. 
Hire An Entertainer (Such As A Band, Comedian, Caricaturists Or Magician)
You can't go wrong with a professional entertainer, especially if your guests are eager to let their hair down after the formalities are over. While some couples prefer the cosy sounds of a jazz quartet or a string quartet, you could turn things up a notch and hire your wedding band for a few extra hours to get the party started. Roving entertainers or the main event featuring, say, a magician or a comedian is always fun and, given they're professionals, they'll know how to keep your guests busy and entertained for as long as you need.
Hiring a caricaturist to draw your guests' portraits will also provide them with a lifelong keepsake of your big day.
Now that your guest's have a small plate of snacks and a drink in their hands, the perfect segue for them is to gather 'round sit back and relax while they get entertained.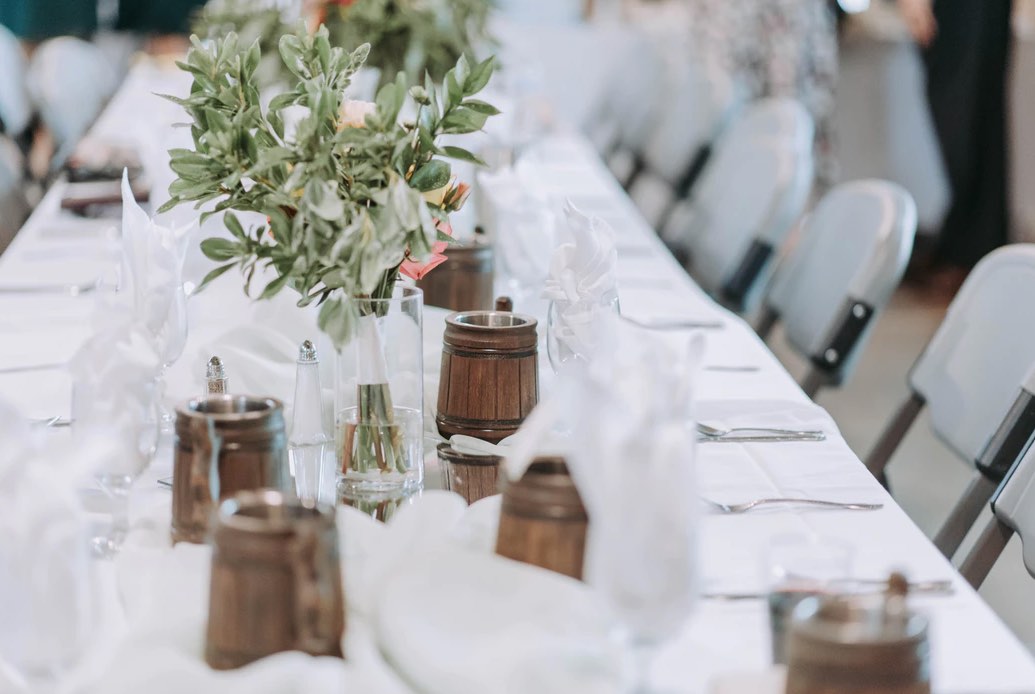 You could hire a jazz band, a string quartet, a wedding singer, a rock band, a mariachi band, or a pianist. Don't have the funds to hire professionals? Check within your friends and family circle for maybe an uncle or old high school friend who rocked it back in high school with their musical talents. As a wedding gift to you, perhaps they'd be willing to showcase their skills. And who knows, this could even turn into an open mic event for hidden talents to surface! I can see it now, and it would be an event that nobody would ever forget! I'm already hoping that I'm a guest at that wedding!
Hire a Tour Bus or a Boat
You are not limited to the traditional ways of entertaining your guests. Give them an excellent tour around the city or in the water if you have a lake nearby or beautiful scenery to explore in a boat. In most cities, you can find various vendors, and they are likely to have appealing package deals depending on the number of guests you have. 
If you are financially strained and cannot cover the costs, tell your guests about the bus or boat tours and that they will be paying if interested to take part. If they can afford the entertainment, they will be happy that you organised it for them as they wait to attend your wedding reception. 
For gaps as long as 2+ hours, organise a city tour or carriage ride for everyone. If there are interesting sights around town, rent a tour bus or boat so that the guests won't have to wait around idly. On the other hand, if most of the guests are locals, perhaps a romantic carriage ride around the venue might interest them.
Interactive Guest Book
Signing a guest book is passé; these days, it's more of an interactive approach. Instead of placing a boring, empty guest book on the table, why don't you let the guests be a bit more creative with their replies. And of course, with the questions and space provided to let the guests' speak their minds', you never know what they'll end up writing.
The guest book is an excellent way for your guests to entertain themselves as they await your arrival. People understand that face time with the happy couple is limited during the wedding ceremony and wedding reception. Nonetheless, your friends and family will want to convey their good wishes to the bride and groom. The guest book allows all of your loved ones to take their time and write personal notes of kindness and encouragement that you and your spouse will enjoy reading later on.
Don't be afraid to get creative with your guest book. One of the best new guest book fads includes polaroid cameras or a photo booth. The basic idea is that your guests take a photo of themselves and then tape it into the book next to their message. This idea typically doesn't require much explanation; however, a sign with a brief description is never a bad idea.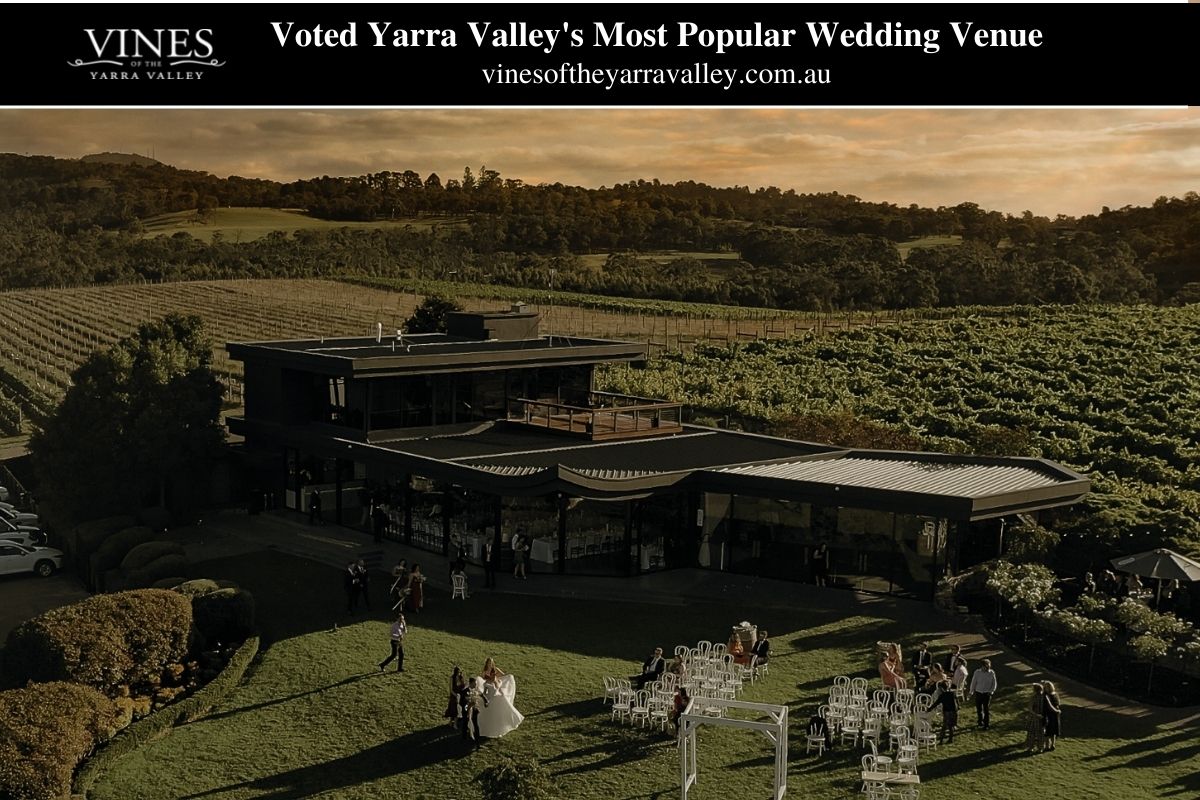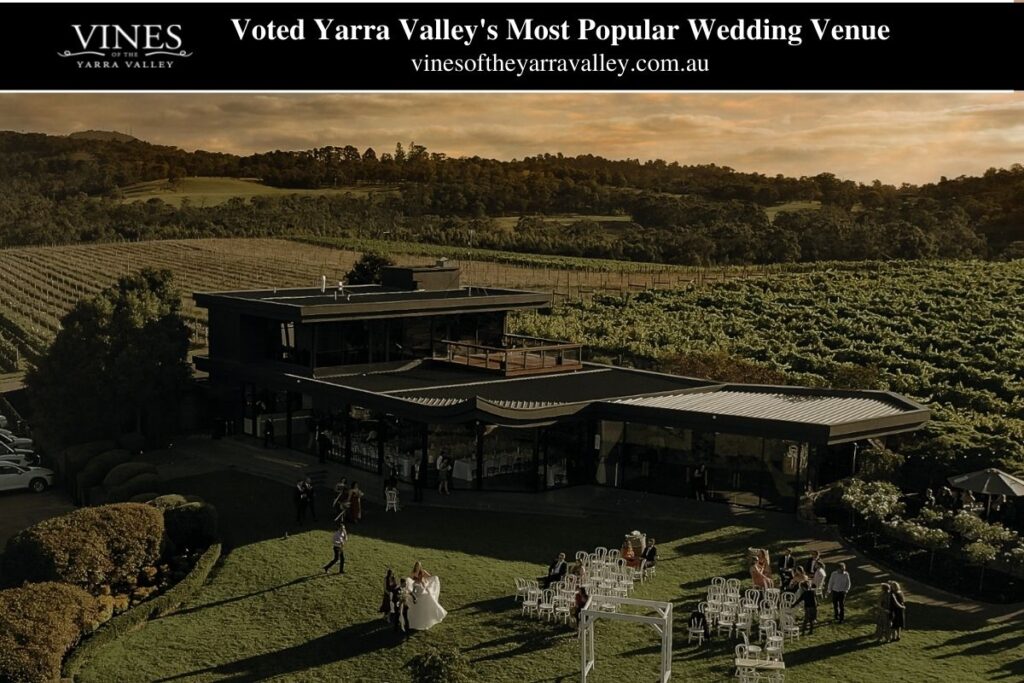 Wishing Box
Place a "wishing box" next to the escort cards for guests to write their wishes for the happy couple. This should certainly keep them busy.
Exploring the Venue
When the reception is being held near the beach or in a park, encourage your guests to explore the area. But do ask them to return to the party before it begins.
Add Some Live Music
With the digital age in full swing, most couples hire a DD.J.for their wedding and assume that's all the entertainment they need to worry about. Adding a live band or some other kind of live music to your cocktail hour entertainment bucket is a great way to kick things up a notch.
When it comes to living music suitable for a cocktail hour, think easy-listening rather than a full band. You want whatever music you decide on to be background rather than front and centre. Usually, a cocktail hour is perfect for a solo guitarist, pianist, and singer.
Frequently Asked Questions About Wedding Entertainment
Surprise Your Guests During The Wedding or Reception
Perform during your reception by singing or dancing.
Add a secret themed tent for your guests during the reception.
Creating a fire pit where your guests can make smores.
Add games to your reception.
Hire a special guest to perform.
Three Fun Ways to Entertain Guests Between Your Ceremony and Reception
Food. Food is number one on the list for a reason. 
Live Music. Now that your guests have a small plate of snacks and a drink in their hands, the perfect segue for them is to gather 'round sit back and relax while they get entertained. 
Games.
Weddings, as presented by the wedding industry, are parties with a very strict formula: Ceremony, cocktails and appetizers, sit-down dinner, first dance, dance party, send-off. But the truth is, weddings don't need any of these prescribed elements.
Being an active participant at a wedding includes hitting the dance floor, admiring the first dance and cake cutting, greeting the couple and immediate family members, and, altogether, enjoying yourself as any wedding guest should.