When you're in the middle of planning your wedding, you're sure to come across many questions you never even thought to ask. From working on how much to budget, which colours are on-trend, which signature cocktail to include on your bar menu, there are so many things you suddenly need to know, and it can get a little confusing.
I wanted to write a post for you to be able to refer to when you find yourself asking, "how many hours do we need to book our photographer for?" Most photographers offer multiple options for wedding photography coverage, and it can be not easy to work out what you need when you haven't got everything worked out just yet.
One of the first things to consider is how you will structure your day – there plenty of options. You could take more of the traditional option and have your ceremony before your bridal photos, or maybe a little less traditional and have a first look together with your bridal portraits before your ceremony.
If you've looked into hiring a wedding photographer, you've already seen that many photographers offer packages with time limits. That may lead you to wonder how many hours of photography coverage you need. Arriving at an answer can be tricky, but it's important. "Putting a limit on the number of hours just prevents the wedding day coverage from being construed as open-ended and puts everyone on the same page as far as expectations," says Valarie Falvey, owner of Kirkbrides Wedding Planning & Design. That doesn't mean it's not scary, though—picking too few hours could mean missing out on pictures you will treasure for a lifetime.
Luckily, there are general guidelines you can follow: "Most couples with a standard five-to-six-hour wedding will need about 10 hours of coverage," says Falvey. While some packages offer eight hours of coverage, Falvey warns against choosing that option. "We have found that eight is almost never enough coverage time," she says, adding that some couples even need as many as 12 hours with this pro.
Your photographer should help you decide the number of hours that will work for you and your wedding plans. "As a wedding photographer, it is my job to listen to my couples and understand [a couple's] priorities," says wedding photographer Hannah Jan Schillinger, who agrees that 10 hours is often the sweet spot. If you're still unsure how many hours you'll need your photographer, ask yourself the following questions. The answers will help you pick the perfect amount of coverage.
When newly engaged couples begin planning their wedding, they almost immediately begin searching for a photographer. Many don't understand how to book a photographer or how to go about picking a package. Most photographers offer a six-hour package, an eight-hour package, a ten-hour package and sometimes even a twelve to fourteen-hour package. I've even photographed for sixteen straight hours before!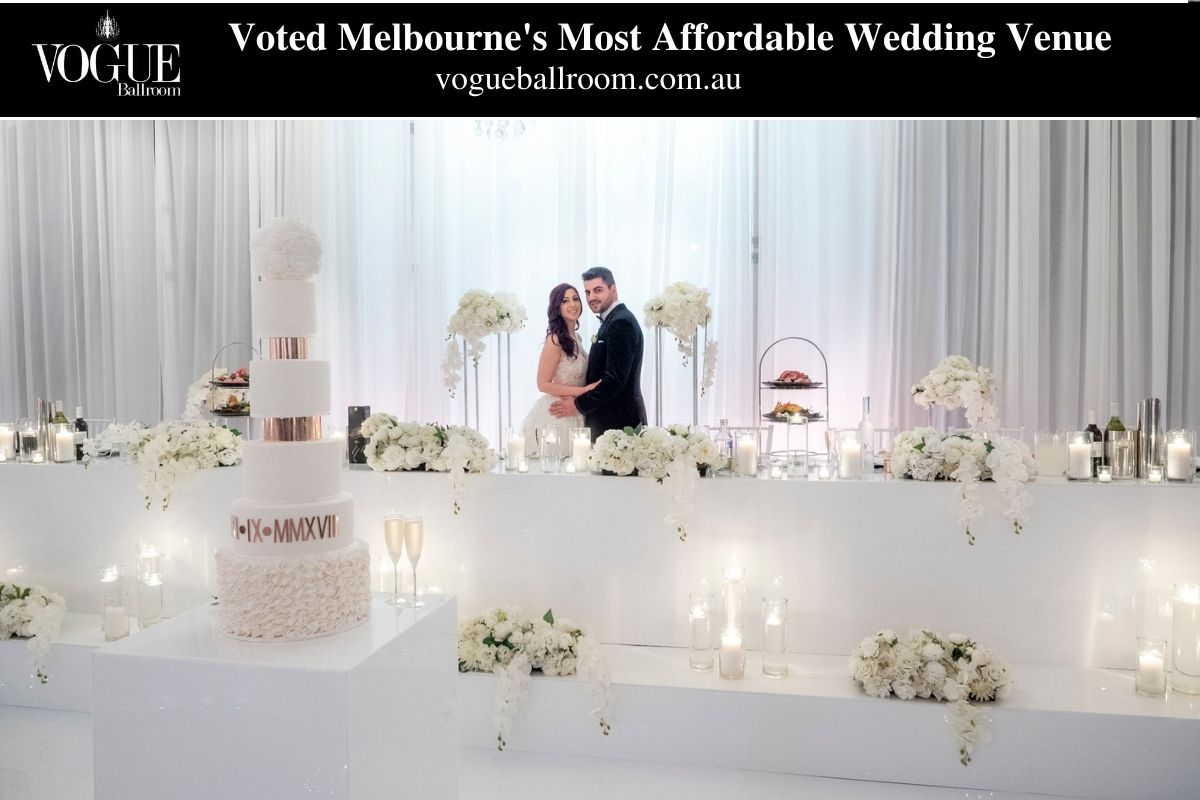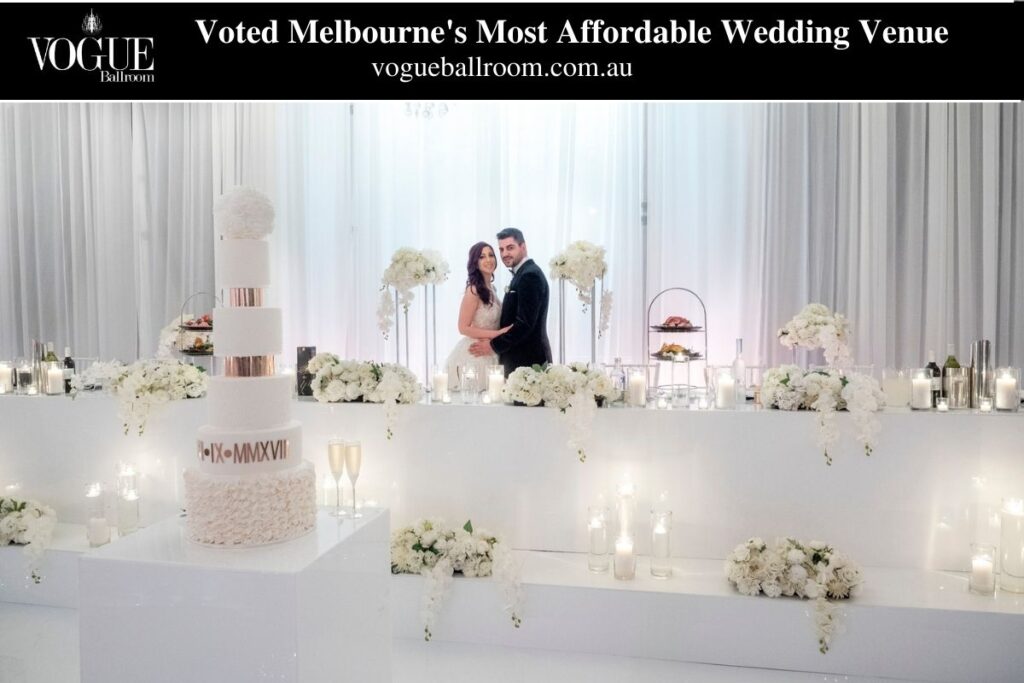 It can be particularly difficult to understand just how many hours you need to hire a photographer for. Picking too many hours can be excessive and expensive, but choosing too few hours could mean missing out on pictures you will treasure for a lifetime. How many hours you should hire a wedding photographer depends upon several factors. Here is my quick guide to the best options for wedding photography coverage.
What Is The Size Of Your Wedding?
The first thing you need to figure out just how large your wedding will be. How many guests are you planning to invite? How many bridesmaids and groomsmen will there be? It's best to choose your photography package based on the size of your wedding. Six hours of coverage is perfect for smaller, more intimate weddings of 50 guests or less. The eight-hour package deal is the best option for the "average" wedding, which typically has around 100 to 150 guests. If you plan to host more than 150 guests, booking your photographer for ten hours will be a good idea.
What Photos Do You Want To Be Captured?
There are lots to think about your wedding day but make sure you have it all captured the way you envisioned means you have to make sure you have enough coverage. Ask yourself questions like: Is it imperative to have shots of your makeup being applied and your dress being zipped? Do you need a photo of your new spouse's dreamy expression during your first look or when you walk down the aisle? Do you want a lot of details captured as well as every moment?
Do You Want To Capture Getting-ready Images?
If photos of your makeup are applied, and your dress is zipped up on your must-have list, Schillinger recommends setting aside two hours for these photos alone. "Please keep in mind whether or not you and your partner are getting ready in the same location, as this can affect the amount of time needed," and could necessitate extra time, she says.
Are You Having A First Look?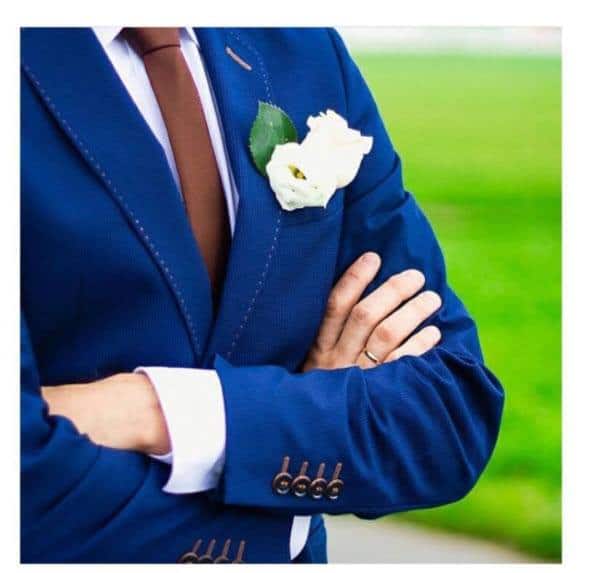 Without a first look, couples can capture their formal photos during the cocktail hour, says Falvey. But a first look will mean adding extra time before your ceremony for photos—time you can't forget to add into your schedule, she says. If you would like to knock photos with family and friends out before the wedding, too, or take formal photos at multiple locations, you may need to add as many as three to four extra hours before your ceremony, she says.
How Much Travel Will Be Involved?
"Is your wedding all at one location?" asks Schillinger. "Or are you getting ready at a hotel, having the ceremony at one location, and then the reception at another?" She asks because travel time adds up, and it's something you have to account for when deciding on the hours you'll need your photographers. "Photographers also have to get from one place to the other and often needs extra time to show up before the guests to capture details," she says.
How Long Is Your Wedding Reception?
Look at your wedding reception schedule: If you have three hours of dancing slated for the end of the night, your photographer likely doesn't need to be there for all of it, Schillinger explains. "Things can get sloppy and sweaty towards the end of the night, so that can be a good place to shave off time that you can put towards something else like getting ready." However, if you have a send-off, you'll need to book your photographer to the very end.
How Many Hours You Should Book a Photographer For
6 Hours of Wedding Day Coverage
Just because this is usually the least expensive package offered by photographers doesn't necessarily mean it is only for couples with tight budgets! Six hours of coverage is plenty for small weddings and elopements. When weddings are intimate, there aren't very many people to manage and photograph, so things tend to move quickly. That being said, 6 hours of coverage only works logistically if the ceremony and reception are in the same location.
Unless you are eloping or having an intimate dinner instead of a wedding reception, we recommend at least six hours of wedding day photography coverage. Here are a few situations when 6 hours of wedding photography coverage will work great!
Your ceremony and reception are in the same location

You don't want to get ready photos

You don't have a special reception exit planned and don't need a lot of dancing photos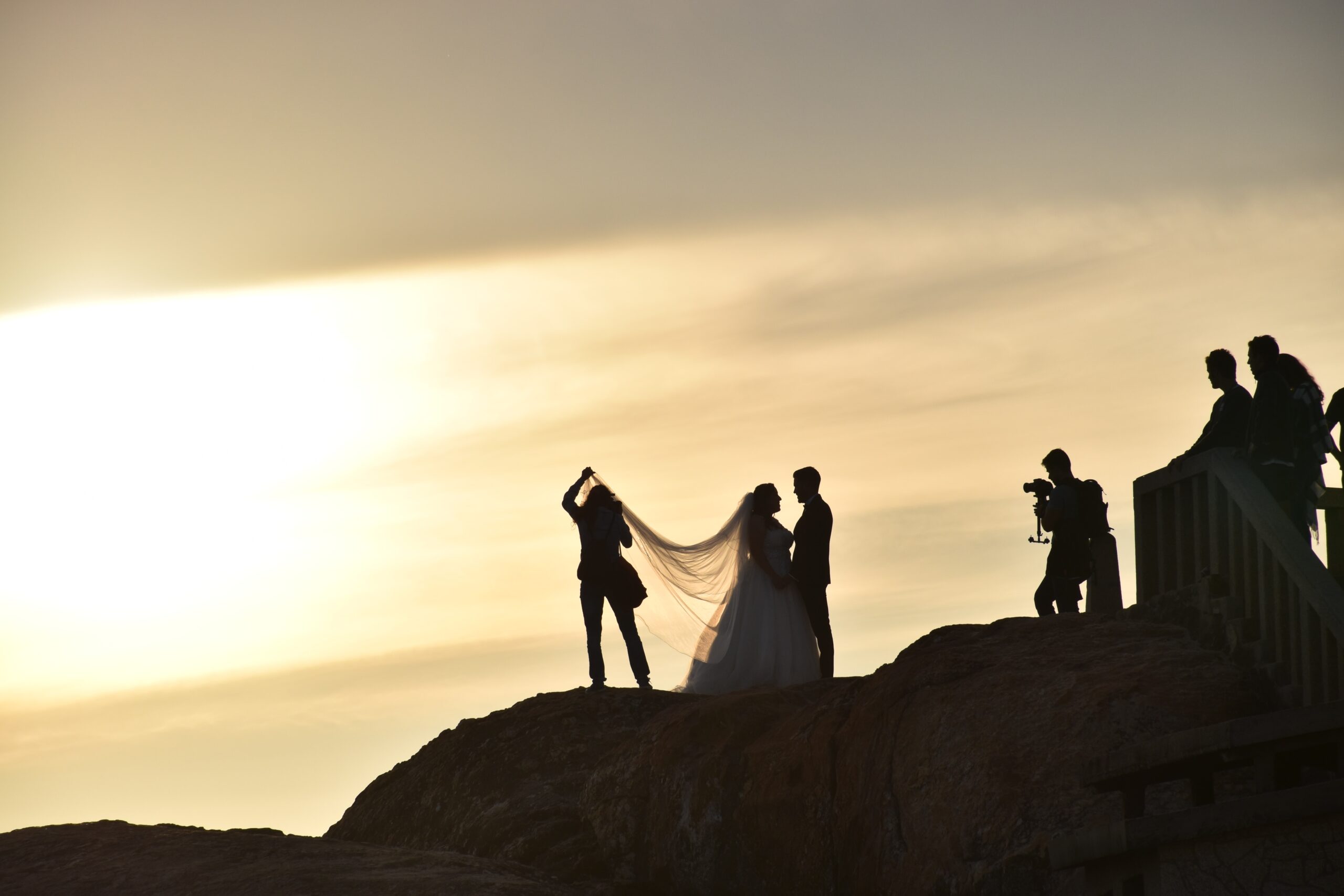 Things To Consider 
6 hours of coverage most likely means that there will not be much (or any) time for detail decor/design shots or photos of you getting ready

But, there will be coverage of all of the important moments (portraits, ceremony, family photos, first dance, cake cutting)

The end of the night comes early with just 6 hours of coverage, so, most likely, there will not be many photos of the reception once the dancing starts
8 Hours of Wedding Day Coverage
An 8-hour package is usually enough time for an average-size wedding. The extra coverage will allow the photographer to capture the final part of getting ready, some detailed shots of the reception space, and the dance party's start.
Eight hours of wedding photography is the most popular coverage and will cover most wedding days from start to finish. Here are a few situations when 8 hours of wedding photography coverage will probably be needed!
Your ceremony and reception are in different locations

You want to do a first look

You want both getting ready photos and a lot of dancing photos
Things to consider
Even though 8 hours seems like a lot of time, this works best for weddings where the ceremony and reception are at the same location.

Try to arrange the bride and groom getting ready locations to be fairly close to one another to avoid losing time in travelling between the two.

Longer coverage provides a time buffer should your timeline end up being pushed out on the day.

Remember to leave 20-30 minutes around a golden hour to sneak out for some extra couple portraits.
10 Hours of Wedding Day Coverage
Don't want to feel rushed to get all of the Pinterest-worthy shots everyone wants on their wedding day? Then at least 10 hours of coverage is the right way to go. Since the photographers are on-site for most of the day, there is enough time to get all of the detail and prep shots, plus plenty of extra time for a first look (if you want to do one). On top of that, nobody will have to rush through any of the wedding party and family portraits before getting to dinner and dancing.
In some situations, 8 hours of wedding photography won't be enough to capture your whole wedding day. Here are a few situations when you might need 10 hours of wedding photography coverage, or maybe even more!
You have a gap of time between the end of your ceremony and the start of your reception (common with church weddings)

You are having two ceremonies (such as a morning tea ceremony and a traditional afternoon or evening ceremony)

You are having a large number of guests and wish to do a receiving line or table visits (these typically take 30-45 minutes each
Things To Consider
If the wedding ceremony and reception occur in different locations, we recommend at least 10 hours of coverage. This gives the photographer enough time to travel to the second location and still get all of the shots.

Are you planning a grand exit? Unless you're willing to give up coverage in the earlier hours, 10 hours is usually not enough to have a photographer there until the very end of the reception.
12 Hours of Wedding Day Coverage
There are a few reasons why 12 hours of coverage would be right for you as a couple. Aside from it being more than enough time to capture all of the day's details, this amount of coverage is almost necessary if there is a very large wedding party (bridal parties of 12 or more).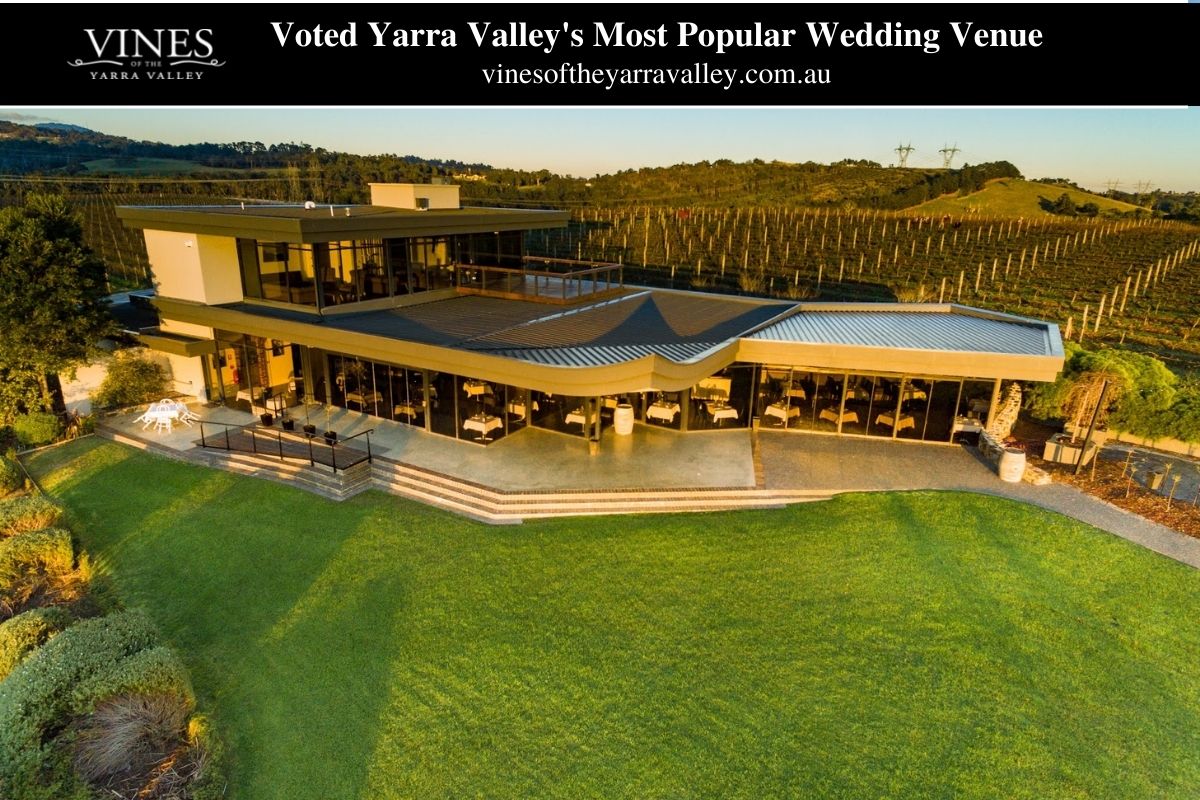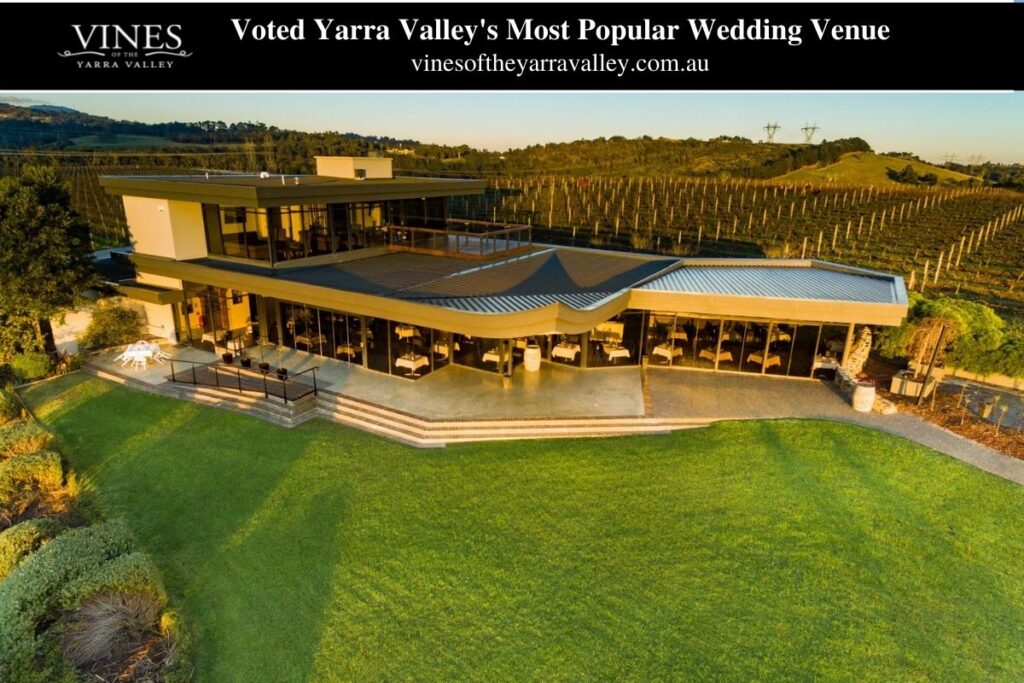 Things To Consider
If you have a huge wedding party and family, we usually recommend 12 hours of coverage. Why? With everyone in "party mode," it means that it can be hard to get and keep people's attention (not to mention the fact that it can be difficult to find and get the right people in the right place all at the right time!)

If you're super into the design and have the budget to make all of those Pinterest inspiration ideas come to life, it would be a bummer if all of those design details didn't get photographed. So, if you have the wedding signs, custom cocktails, and lounges that everybody dreams of, we recommend 12 hours of coverage to ensure every design detail gets the attention it deserves!
How Will Your Day Unfold?
Knowing what photos you would like captured is one thing, but thinking about the logistics of your wedding day and how you want it to unfold is another. Some other questions to ask yourself should be regarding location: will you be getting ready in the same place as the ceremony? Will your ceremony and your reception be at the same location? If not, what about time for travelling from location to location? Will you have additional traditions such as a Chinese tea ceremony or change into a different outfit?
The biggest question to think about is: how many hours is your wedding? It may not seem like it, but the six-hour photo coverage is not very long. The six-hour coverage is better if you don't want the extra shots of small details or if your ceremony and reception are in the same location. With two extra hours, eight hours is a great option for those who want pictures of their dress, jewellery, shoes, and most of the fun at their reception. If you want to go all out, want to have tons of pictures of every possible moment, then ten hours are highly recommended.
Essentially, your photographer should be able to help you determine which package is right for you. That is why it is extremely important to hire an experienced photographer. As a wedding photographer, it is my job to listen to my couples and understand their importance.
Frequently Asked Questions About Wedding Photographer
Your wedding florist will make your wedding day even more beautiful by providing gorgeous floral arrangements. Depending on your style and needs, your wedding flowers cost will vary, but the average cost of wedding flowers in the U.S. is around $1,500 with most couples spending between $700 and $2,500. 
Two photographers allow for one to be with the bride before the wedding and the other to photograph the groom before the wedding. If the bride and groom are getting ready in two separate locations it may be a good idea to have a second shooter.
Editing is one of the reasons why wedding photography costs so much. ... The time varies depending on the photographer, but it would probably take 3-4 hours to cull the images for an 8-hour wedding. The actual editing process takes much longer and is an even more significant factor in why wedding photography costs so much.