Our journey towards married life starts right after your engagement. From the venue to the outfits, all the wedding planning may lead you to forget that there are legal requirements for your ceremony.  
When you are getting married in Australia, it is essential to know the legal requirements beforehand. Whether you plan to have a civil wedding or celebrate this wonderful event in the church, you should note these points. 
If you're planning on getting married in Australia, the legal requirements are the same. You don't have to be an Australian citizen or a permanent resident of Australia to marry in Australia. If you're from outside Australia and hope to live in Australia after your marriage, and you can find marriage visa information here.
Lots of same-sex couples are flocking to Australia from other countries to get married. Couples from Singapore, India, Indonesia, Pakistan, the Philippines, Malaysia, China and Hong Kong are heading here to get married, even though marriage equality hasn't yet arrived in their own countries.
And there are a number of factors contributing to this influx:
Relatively cheap flights, compared with other countries, with marriage equality.

The opportunity to combine a trip to Australia to get married and do some sightseeing on their "honeymoon".

The relatively good exchange rates for their currencies.
If you're from a country outside Australia, please check to see if your country needs its Embassy to permit you before you get married in order for them to recognise your Australian marriage as per the legal requirements.
This can have implications for people who are not Australian citizens – particularly LGBTQIA couples – who intend to return to their country after getting married in Australia.
How Is 'marriage' Defined In Australia?
The Marriage Act 1961 defines marriage as 'the union of two people to the exclusion of all others, voluntarily entered into life. This new definition became law on 9 December 2017. State and territory governments have been required to align their laws and regulations with this new definition. (At the time marriage equality became law in Australia, some state-based laws and regulatory requirements made it more difficult for some members of the LGBTQIA community to assert their right to get married than the majority of the population. That has now been fixed.
A couple intending to marry in Australia must be over the age of 18. To get married between the ages of 16 and 18, parental permission and a court order are required.
Before You Get Married
Before you get married, you need to:
complete a notice of intended marriage form

please give it to an authorised marriage celebrant at least one month (but not more than 18 months) before your wedding
Ask your authorised marriage celebrant if you need help with the form.
You can complete it if you are overseas and plan to get married in Australia.
If there is less than one month until your wedding, talk to your authorised marriage celebrant. You may be able to get married if a prescribed authority approves it. Reasons for getting married in less than one month include:
employment-related or travel commitments

wedding or celebration arrangements

medical reasons

legal proceedings

error in giving notice
Your authorised marriage celebrant will also need:
evidence of your date and place of birth (birth certificate or passport)

identity (driver's licence or passport)

proof that previous marriage has ended
What are the requirements?
There are a couple of things you should know if you want to marry in Australia legally. According to the Attorney-General's Department, these are the initial requirements:
The person has to be at least 18 years old (a court may approve if an individual is 16 to 18 years old, but it is subject to approval).

Both individuals should not be married to other people.

The person should not be marrying their sister, brother, grandparent, parent, child or grandchild.

The person should understand the definition of marriage, and you give your consent to marrying the other person.

The person who is bound to marry must use certain words at the marriage ceremony.

A Notice of Intended Marriage should be given to the marriage celebrant, who is a person legally authorised to solemnise a wedding within the time frame.

The Notice of Intended Marriage form is available

here

.

You should give the completed form to the celebrant 18 months to a month before your wedding's desired date.

If you are getting married in less than a month, a prescribed authority may be able to approve a wedding with short notice in some instances.

You should provide the following proof of identification with your place and date of birth to the celebrant and if there are previous marriages. There may also be a need for a completed statutory declaration.

If you are looking for a celebrant who is authorised, you can check this

list

.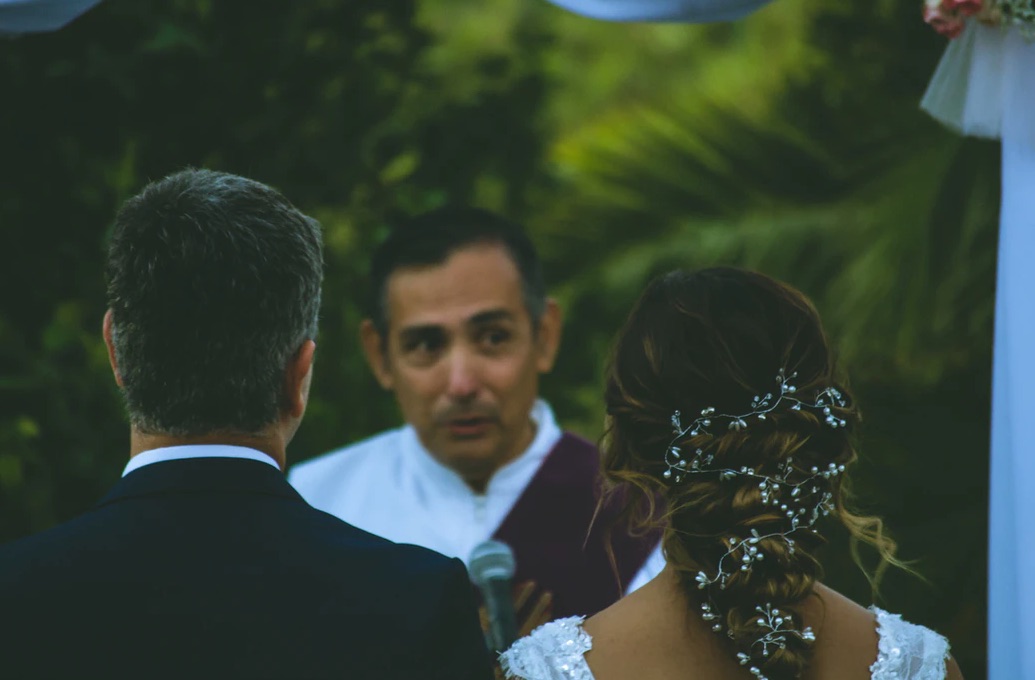 What are the documents needed?
Original birth certificate or original birth extract

Original passport, Australian or overseas

If you were married previously, you need to show proof of divorce (Divorce Certificate or a Decree Absolute) or a death certificate.

You will need to complete a statutory declaration; the celebrant provides this.

The Notice of Intended Marriage as mentioned above.
Same-Sex Marriage in Australia 
Compared with other countries where they might have ventured to get married; the fact that getting married in Australia is relatively easy, compared with other countries; the abundance of safe spaces where couples might choose to get married, rather than having to choose from a traditional (and expensive) wedding venue.
The ability to have a marriage ceremony in front of only two witnesses over the age of 18 years and the marriage celebrant, and not have to pay or plan for a much bigger ceremony; and the fact that getting married in a small and intimate ceremony in Australia allows them to spend their money on a much larger celebration back in their home country if that's what they want.
Steps to take to get married legally in Australia
The process to get married in Australia is relatively simple, but there are some conditions you must meet. For example, you've got to be able to:
Be able to show that

you're not married to someone else

, either by stating that you're single – the words are "never validly married" – or, if you've been married before, you must be able to provide evidence that that marriage ended – either by divorce or your spouse's death or the annulment of your marriage
Not be seeking to get married to a close relative

,

such as your mother or father, one of your grandparents, your own child, one of your grandchildren, or one of your brothers or sisters.
Be aged 18 years or over, unless you've got court approval for the marriage to go ahead where one of the parties is aged 16 to 18. It's not legally ok for both parties to be under the age of 18 years
Comprehend what getting married means, as well as the significance of marriage, and be able to consent to get married without fear or coercion
Use a set of words as part of your marriage ceremony. These are words straight from the Marriage Act 1961 – your marriage celebrant will provide these to you.
Provide your registered marriage celebrant with notice that you both intend to marry each other. That notice must be lodged with your marriage celebrant at least one month before your planned marriage ceremony. The form used to lodge that notice is called a Notice of Intended Marriage.
Your marriage celebrant will guide you through the details of the legal requirements and answer any questions you may have.
Anyone can marry, in Australia, as long as you meet the above requirements. You don't need to live in Australia permanently or be an Australian citizen to get legally married in Australia.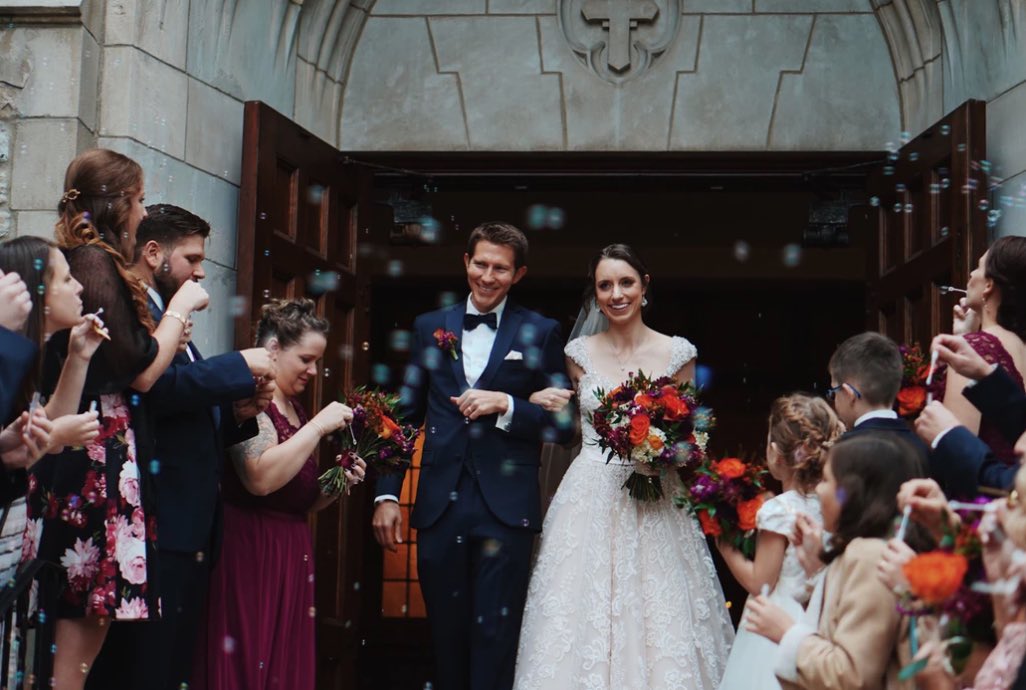 On your wedding day, there's more paperwork to sign. Before the marriage ceremony occurs, I will ask you to sign a Declaration of No Legal Impediment to Marriage, and I will witness your signatures on that Declaration. Straight after your marriage ceremony, you and your two witnesses and I will sign three marriage certificates that and I will present one of these certificates as a keepsake of your marriage.
Within 2 weeks, I'll also send in your marriage paperwork to the registry of births, deaths and marriages in the jurisdiction where I conducted your marriage. That's a legal requirement. And, when the relevant government department has registered your marriage, I'll let you know, and I'll send you a link to the website where you can order a copy of your registered marriage certificate – this is the one that has legal standing.
Important Notes To Remember.
Same-sex marriage is legal in Australia.

Marriage celebrants can solemnise marriages in Australia as long as they are Commonwealth-registered either in civil or religious weddings.

You can get married in Australia even if you are not a citizen or a permanent resident here.

On your wedding day, you and your partner need to sign three marriage certificates that two witnesses and the celebrant will have to as well. You will have a copy of the certificate for your record.

Your marriage paperwork will be given by the celebrant to the registry of births, deaths and marriages within 14 days from the day of your wedding.

You should always check the Getting Married page of the Attorney-General's Department website to know more about the legalities in getting married in Australia.