Located in Sydney and currently on the search for a wedding photographer to capture all the special moments of your wedding day? Look no further! To take the stress out of choosing, here's the top 15 most sought-after Sydney wedding photographers ranked by their customer reviews. 
A wedding photographer needs to be an incredibly multi-talented person. They have to have an artistic eye, a romantic soul, and the patience of a saint.
Wedding photographers will work very long hours on your big day to capture every aspect of it, and need to be technologically savvy to take the best images and produce the perfect album.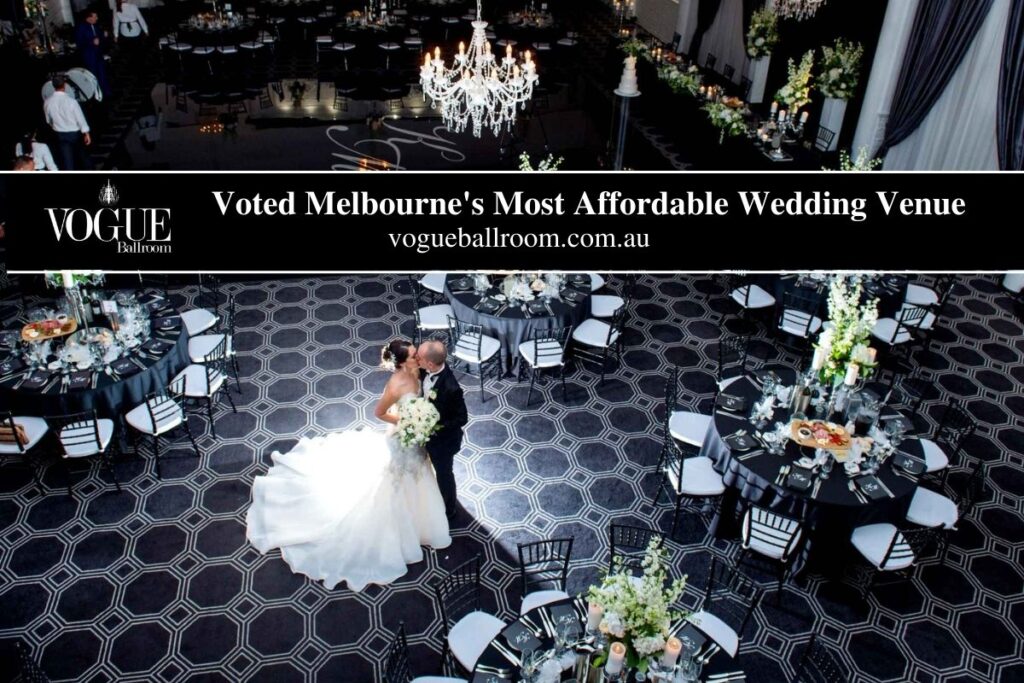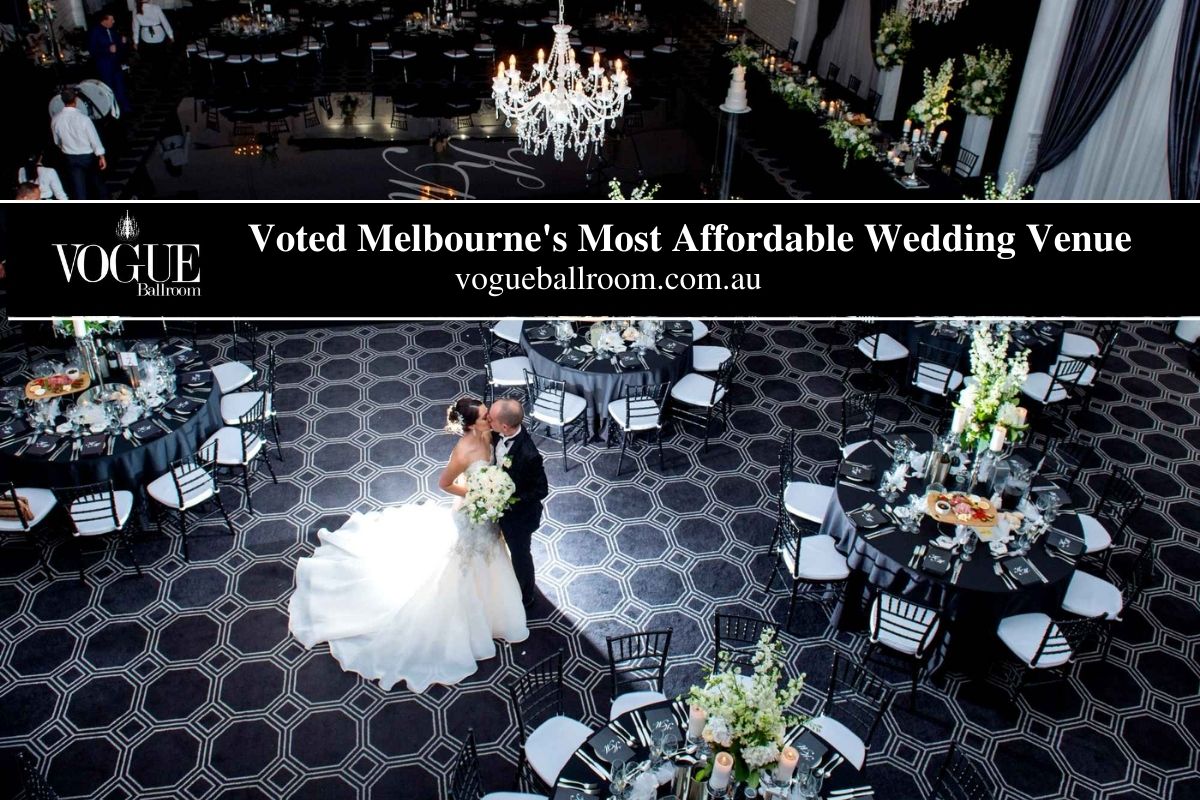 They also need to be lovely calming people to have around on your big day, because they will be right in your face during much of the event.
The best photographers also know the secret spots for that extra special show-stopping image, and all the tricks for getting kids to smile and reluctant subjects to relax. They need to be able to create magic with weather, time and light.
And then at the end, they need to produce an album that will blow you away, making you look your very best but still capturing precisely your individual personality and your unique love story.
Not too much to ask, right?
These are not the most famed or renowned photographers in Sydney, because they are diamonds in the rough and the ones so good that only word of mouth will help you find them. But we know all the best recommendations.
List of Wedding Photographers in Sydney
Luminous Weddings - Sydney Wedding Photography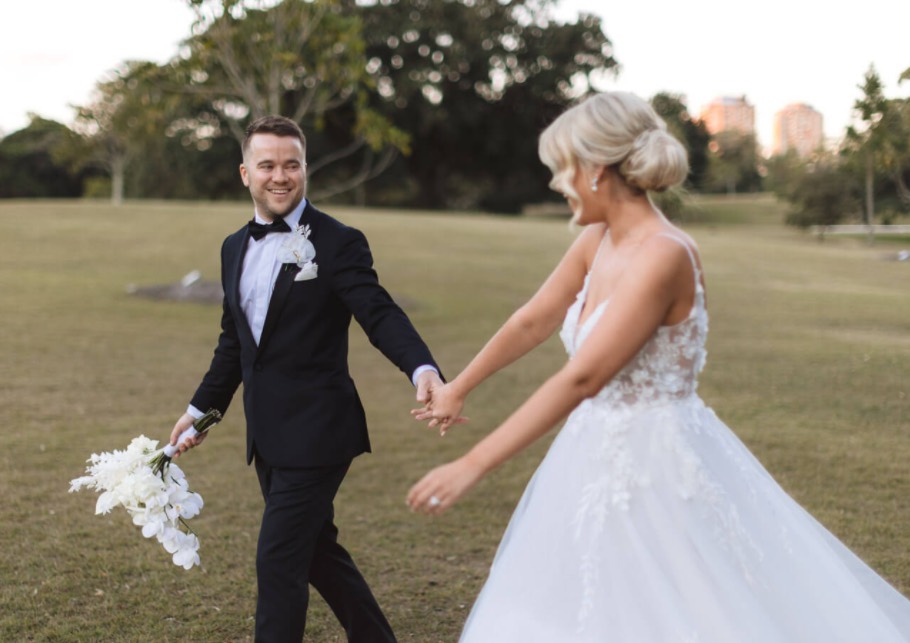 +61455021822
www.luminousweddings.com.au
With a style of photography fused between editorial fashion and documentary, your wedding images with Luminous Weddings will truly have a timeless, romantic and natural feel. Capturing candid moments with raw emotion is one of their hidden talents, and is certainly one of the best ways to reflect on such a memorable day. With reasonably priced packages and beautifully crafted images, Luminous Weddings can capture your wedding day from start to finish with one or even two photographers.
They have multiple reasonably priced packages ranging from $1,990 for 6 hours, to $2,890 for 12 hours. Get in quick, as these prices won't stay around for long as the demand for their services is heavily on the rise.
To know more of their packages and services you can email: [email protected]
MK Pixels Wedding Photographer Sydney

0410 701 487
MK Pixels is the award-winning wedding photography business off the delightful Mo and Khan, two experienced photographers with a passion for weddings. Taking out Wedding Diaries' 2020 Editor's Choice Award, MK Pixels has demonstrated its uncanny ability to capture weddings and romance with beautiful clarity.
What you can expect when working with MK Pixels for your wedding:
• Professional quality photos. This award-winning pair provide couples with stunning wedding photos that are well-lit, feature plenty of romance and emotion, and are wonderfully candid.
• Personalised gallery. You'll receive your exceptional images promptly via a personalised online gallery. You'll be able to download and print these non-watermarked images as many times as you like.
• High-res images. Understanding you want to receive top-quality photos that are ready for printing, MK Pixels delivers edited, high-resolution images.
• Laidback and authentic. MK Pixels have a relaxed, genuine approach to photography. This means their couples feel comfortable, can be free to be themselves and have a laugh, and enjoy their experience.
• Exceptional cinematography. This pair is also wonderfully talented cinematographers and can offer exceptional-quality highlight films alongside photography.
Here's what else you need to know about MK Pixels.
• Interstate and international. MK Pixels frequently shoot weddings in New South Wales, but they also travel interstate and overseas to capture destination weddings.
• Engagement shoots. If you feel like getting to know the team behind MK Pixels before booking them for your wedding, why not have an engagement shoot? These two will show you what they can do!
• Second shooter. MK Pixels have many flexible wedding packages they can offer couples, with the cheapest option beginning with six-hour coverage and one shooter. However, for extra coverage, you are more than welcome to book a second shooter.
• Rehearsal coverage. No doubt before your wedding you will have a ceremony rehearsal, but what you might not know is this occasion can be quite emotional in itself. This is why MK Pixels offer to cover this sweet moment.
Xtraordinary Wedding Photographer Sydney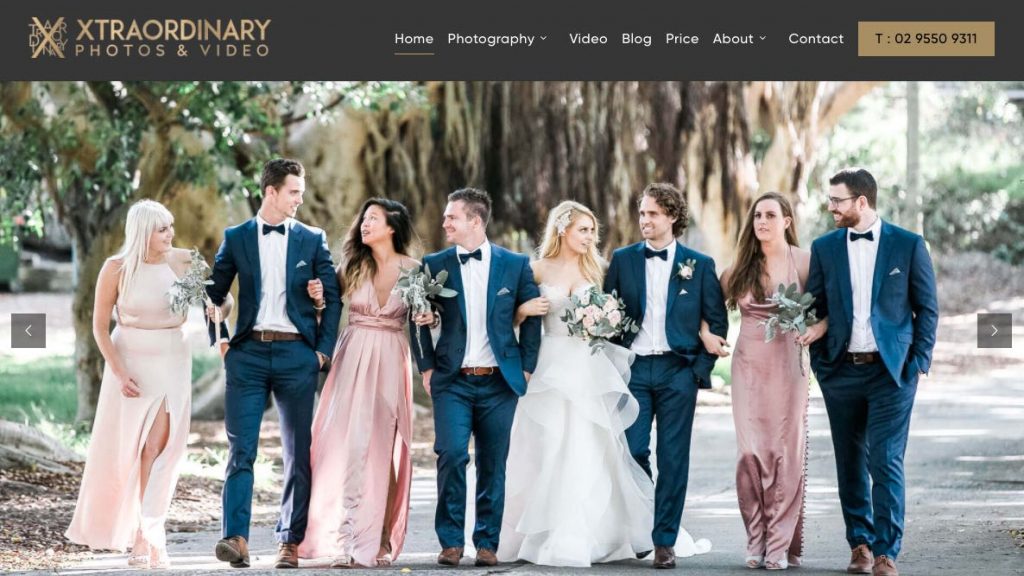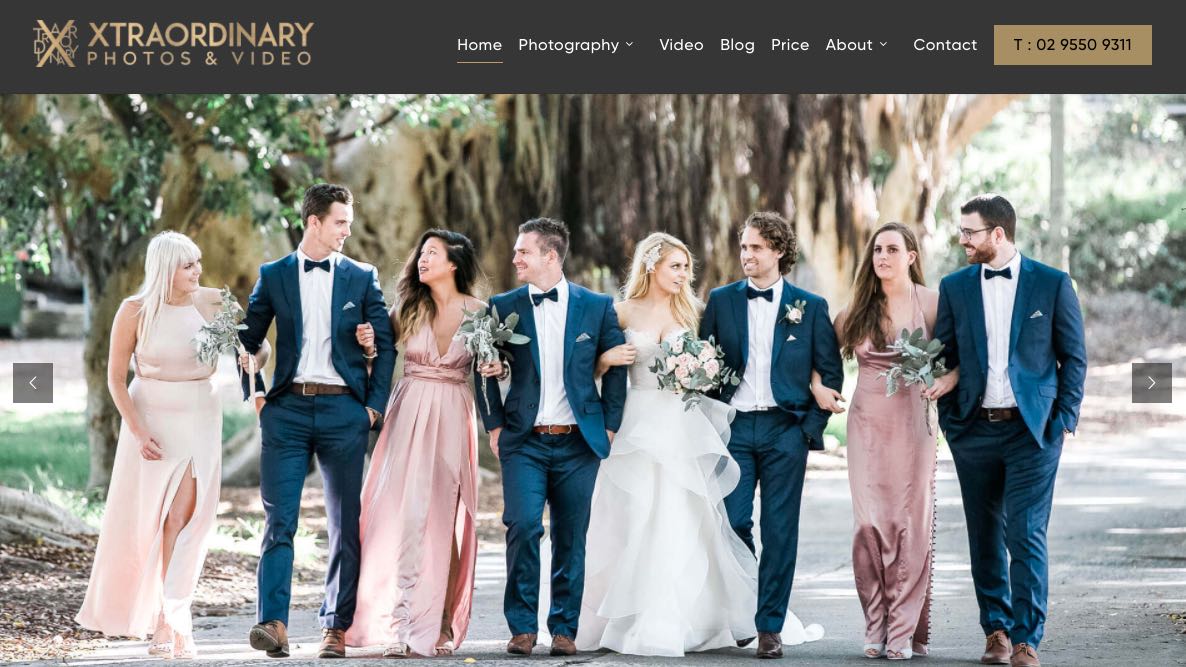 295509312
A wedding photography/video business is providing unique services for every client in Sydney. Voted in the Top 10 Photography Studios by Fairfax Award. 
Our team knows what it takes to offer a superior service to every couple on one of the biggest days of their lives. We understand how important this special day is, not only for the couple but for the two families that are coming together. That is why we provide quality photos and video to help you remember this special celebration for years to come.
We understand that every couple is different, with each celebration being unique in its own way. At Xtraordinary, we believe just as every couple is different, so too should be their photos. That is why our team takes the time to get to know our clients and the celebration they have planned, to create an album that truly showcases who they are and the bond they share at a fantastic price.
We believe the best wedding photography encapsulates the personality of every couple, their family and friends, to create images that leave a lasting impression. Whether you would like to book a photographer or require videos of your big day, let us show you the Xtraordinary difference.
Photography
Sydney wedding photography at its finest. Xtraordinary Photos & Video will tell your story in a visually captivating way.
The leading wedding photographer in Leichhardt and throughout Sydney
While we're located in the inner west suburb of Leichardt, our wedding photography and video services are available for clients all over Sydney and all around NSW. So, wherever you are, we are here to deliver an outstanding photography service with a stunning end result.
If you'd like to have a chat with us for additional information, please feel free to send us an online enquiry, and we'll make sure to respond ASAP.
Birch and Wattle Wedding Photographer Sydney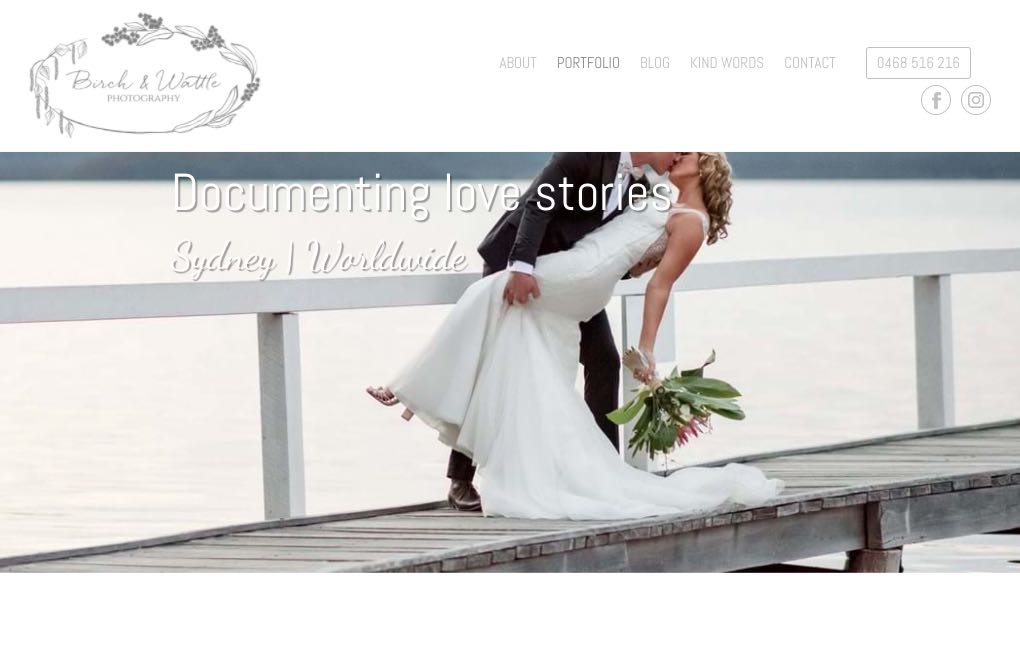 468516214
About Us
Hello, and welcome!
We are Pavel and Yana – the heart and soul of Birch & Wattle Photography (formerly Captured by Pavel) – a boutique professional photography studio, specialising in wedding, portrait and editorial photography, based in Sydney, Australia.
We love celebrating love and being there to capture every little detail and all the precious moments to tell the story of your love in a natural, honest and timeless documentary. Beautiful images that make you feel and experience the excitement, atmosphere and emotions of your special day time and time again.  
Incredibly grateful for the privilege of documenting over 400 wonderful weddings so far, we use our wealth of experience to assist you from the early planning stages, as well as make you feel comfortable in front of the camera, so you can just relax and enjoy your most special day.
Dedicated to providing you with a unique and special experience, we accept a limited number of bookings every year to ensure outstanding quality and exceptional personal service, focused on professionalism and attention to detail.
Your wedding is unique, and we would love to get to know you and create something special together! We would be delighted to discuss our photography offerings with you and tailor them to your specific needs. Please contact us to request a wedding brochure or to book an obligation-free consultation today. 
SMC Studio Wedding Photography Sydney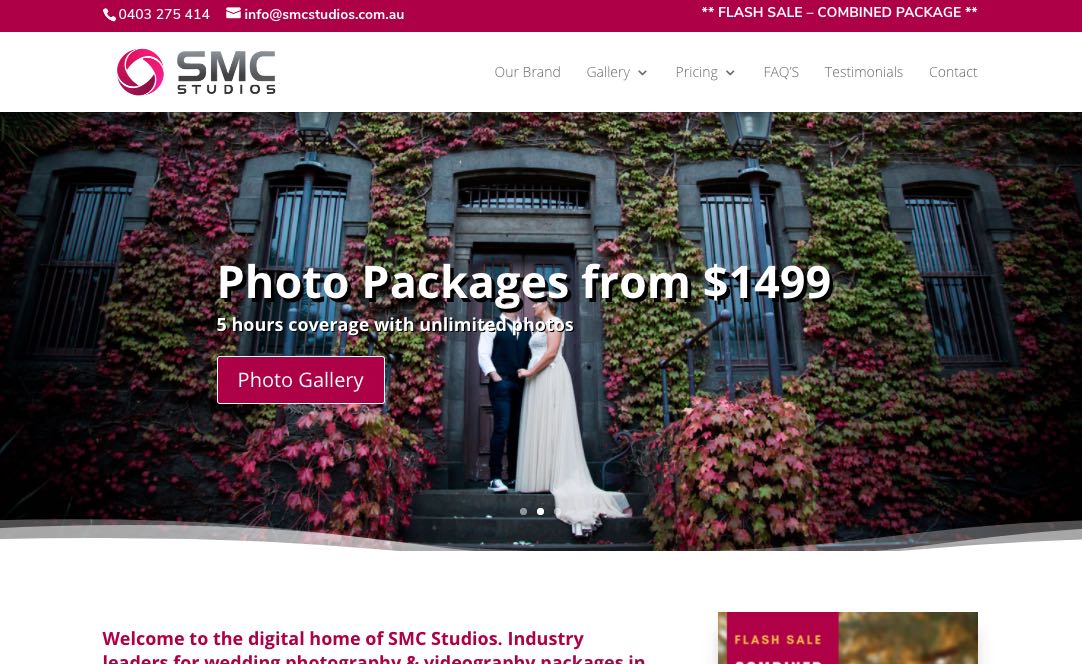 403275413
Welcome to the digital home of SMC Studios. Industry leaders for wedding photography & videography packages in Australia. 
You have landed at the right spot if you are after a fully inclusive package that contains style, creativity, flair and most importantly is at the right price! Browse our extensive photo and video galleries to see our style & quality. Be amazed by the list of inclusions in our packages. We have a team of talented local photographers and videographers in your area who are ready and waiting to capture your day!
Our mission is to be able to bring our valued clients a level of service & quality of the product that is unparalleled in the industry. Our brand's ethos is also about supporting local artists (the photographers & videographers) in a sustainable & holistic way with regular work and ongoing training and development. The buying power of our brand means that at the end of the day the client wins – because we are able to bring you a quality, finish and a long list of inclusions that is not available elsewhere.
Photo Packages Include:
Fast Turnaround
With our super-efficient team, we will have those images edited soon after your wedding!
Fun & Friendly
We love what we do! This is the biggest day of your life – and we will treat it this way.
All-Inclusive
Albums, prints & high-res images. There is nothing to add to our packages!
Unlimited Photos
Fully edited images including black & whites and other effects are standard inclusions.
Adam Spooner Wedding Photography Sydney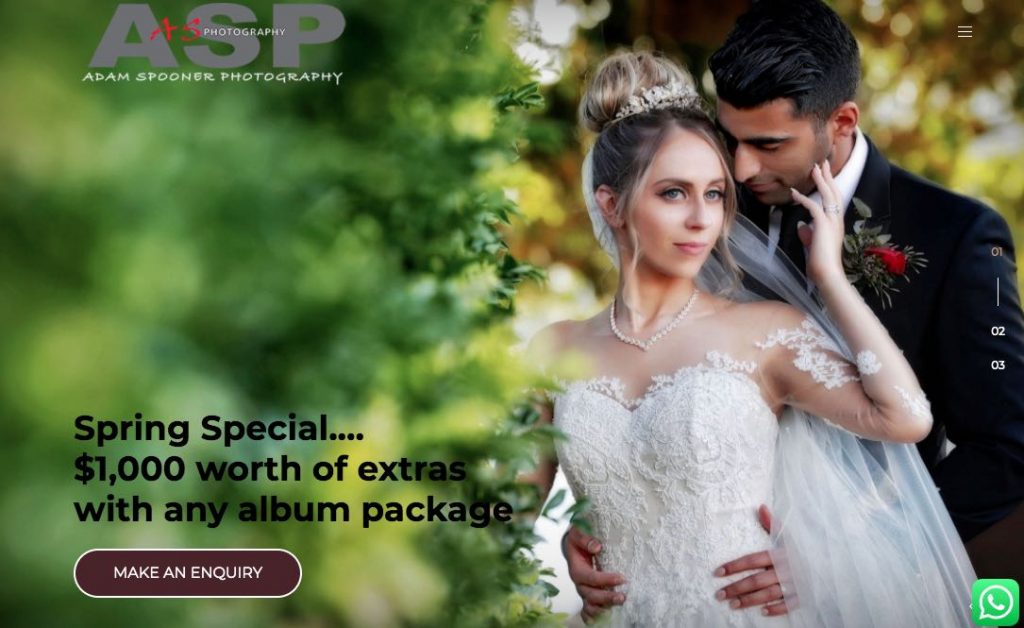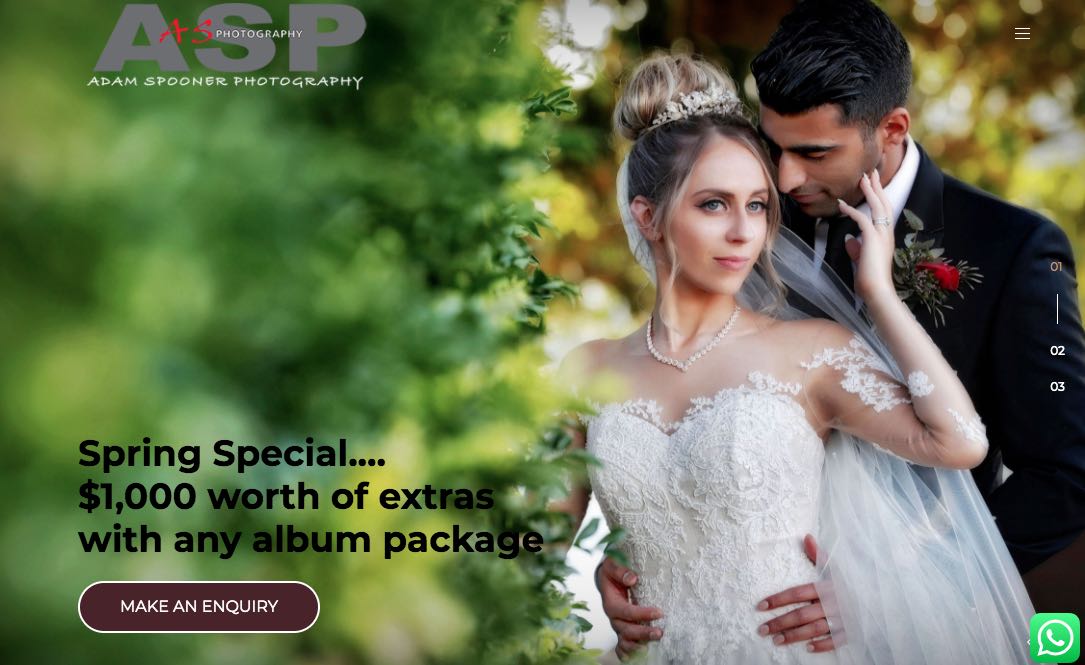 414282150
Adam Spooner Photography has been operating for the last 18 years in which we have been able to work with truly gifted people at that time. As one of the foremost wedding photographers in Sydney, we take the time to get to know you so we can perfectly frame your day.
At Adam Spooner Photography, we believe that our results speak for themselves. On your wedding day, we do the work, so you don't have to worry.
We are an experienced Sydney photography team who will dedicate our time to encase the beauty of your wedding day and make those memories last. Our photography experience is a complete end-to-end experience, and we will capture all the special moments of your day.
Not only do we capture the beautiful memories of your wedding day, but we also capture moments from engagements, sporting and commercial events. Our range of packages and offers have something to suit everyone's budget and style.
The experience and talent of our team enable us to capture the memories of your day indeed. We believe that our photography tells a story and the team at Adam Spooner Photography are dedicated to creating lasting memories for you.
Each wedding is a privilege to be a part of. Let me capture your unforgettable memories so that they never fade.
We look forward to telling the story of your special day.
We Are Adam Spooner Photography.
Over the past 18 years, we've been blessed to work with some of the most incredible people on this planet. From our remarkable brides and grooms to our event industry peers, Adam Spooner Photography has played a significant part in turning these special events into long-lasting, cherished memories. Adam Spooner Photography has grown into something very special over the years and would love the chance to be a part of your special occasion too.
As a prominent Sydney wedding photographer, we are passionate and dedicated to our work to ensure your day is captured perfectly.
A strong relationship is a foundation of incredible photography. We accomplish our distinctive and unique approach to storytelling through this fundamental approach. Foremost we get to know you and who you are as a couple to be able to create memories worthy of your special day. It all starts with the absolute highest level of customer service. Adam Spooner Photography is a complete end-to-end experience. From the moment we meet, we will guide you through the entire wedding photography process.
We are storytellers first and foremost. Your special and unique story drives our approach. Let Adam Spooner Photography capture real emotion with Unlimited hours of photography on your Wedding Day. Let the story your wedding tells, be one of love and passion. Allow us to document the first chapter of the rest of your lives.
Each wedding shoot is carried out with passion and exceptional attention to detail. Our images are of the highest quality with affordable pricing and packages to suit your budget.
Each wedding is a privilege to be a part of. Let me capture your special memories so that they never fade.
We look forward to telling the story of your special day.
Mckay Wedding Photographer Sydney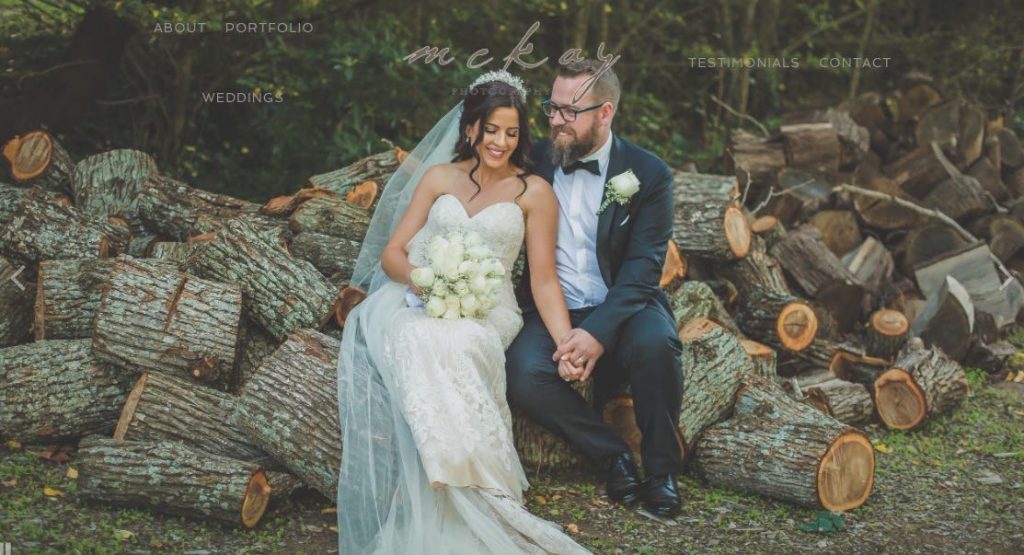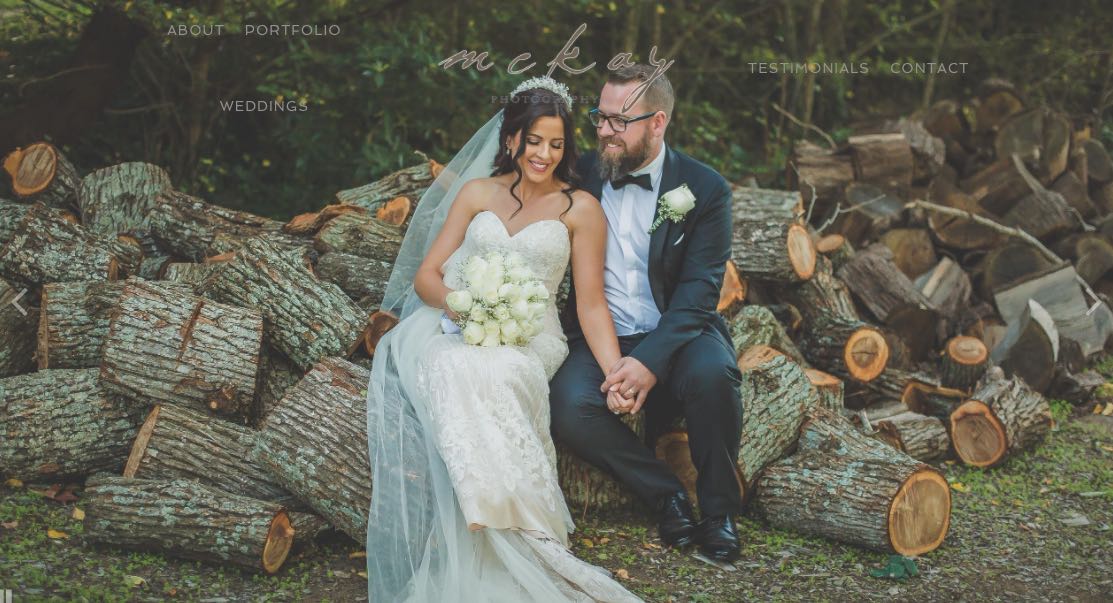 403822281
SOUTHERN HIGHLANDS WEDDINGS BOWRAL
The Southern Highlands is a fantastic destination for a country-style getaway from all weddings. The main town is Bowral, and it has a number of amazing wedding venues. It's so close to Sydney or Canberra, and yet the look and feel of the Highlands are very different. For a country or vintage theme wedding, the areas and wedding venues around Bowral are just perfect.
Some of the best wedding venues in the area are Centennial Vineyards, Gibraltar Hotel, Bendooley Estate, Mali Brae Farm, Peppers Craigieburn, Peppers Manor House Sutton Forest, Milton Park, the Briars, and Somerley House Sutton Forest (formerly Summerlee's).
Churches in the area include St Francis Xavier in Berrima, St Judes Bowral, St Michaels Catholic Church Mittagong, the Chapel at Chevalier College, and St Paul's Catholic Church Moss Vale.
There are a huge number of great wedding photo locations around the Southern Highlands, although many of the wedding venues in the area and Bowral are large enough to have their own beautiful gardens or vineyards on site. There are numerous other gardens, parks and fields that are all an easy drive away.
If you're looking for a wedding photographer Bowral, then please contact McKay Photography Bowral.
Neaton Photography Wedding Sydney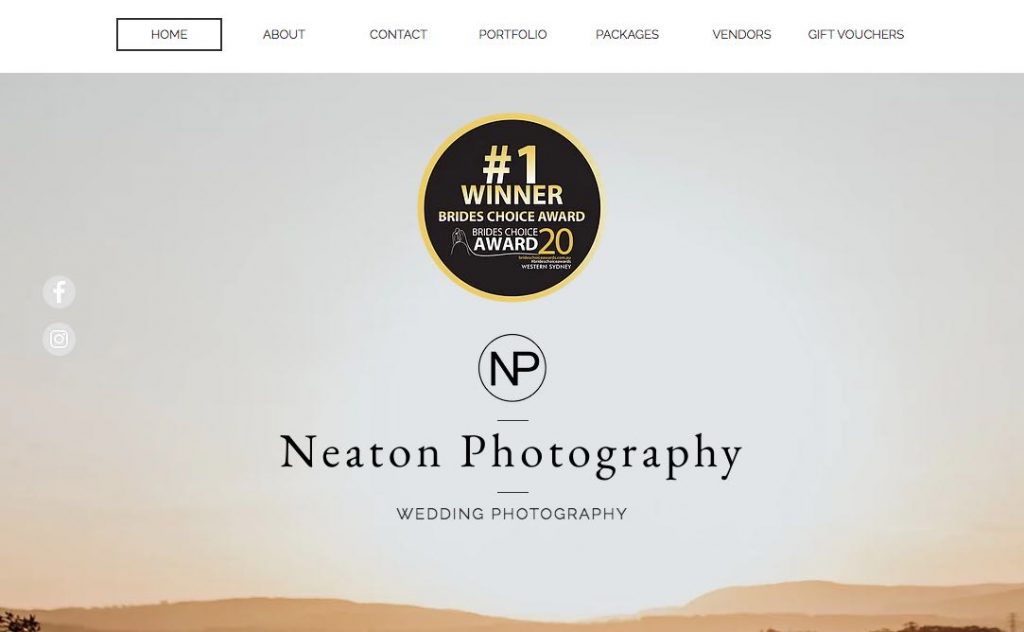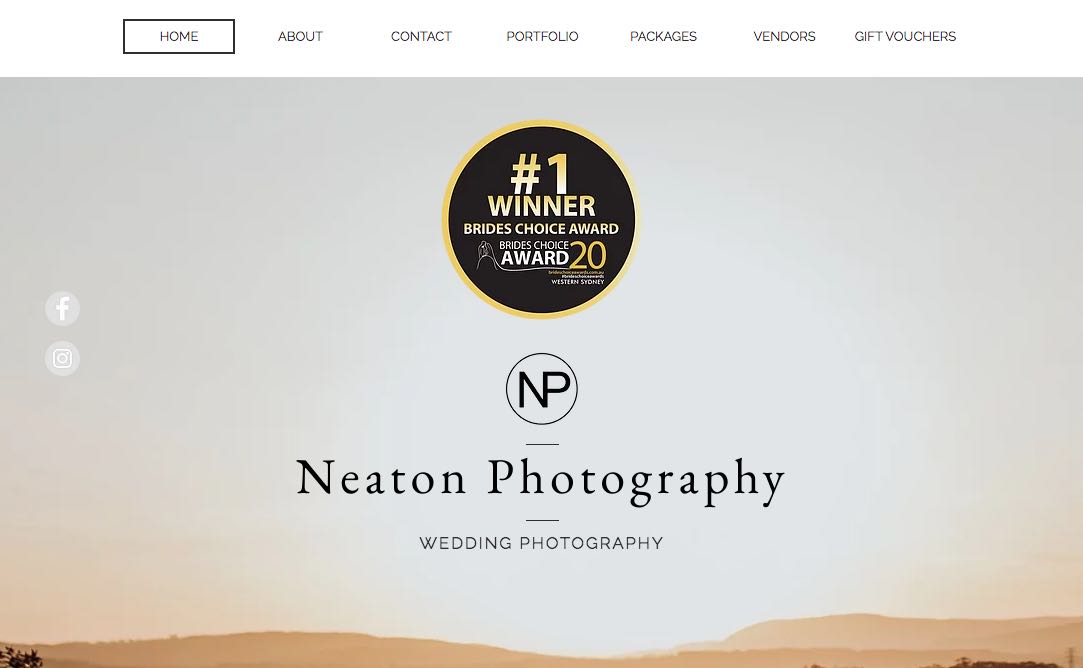 425222171
About Neaton Photography
We are a team of creatives, photographers and videographers who share a passion for capturing love in all its glory.
Never has a day shown more raw emotions than on your wedding day. We want to capture that so that you may hold onto it forever.
Package One
 $3,499
1 Photographer on the wedding day

Up to 6 Hours Coverage

All edited photos in high and low res

Online gallery with the print shop (and USB if required)

Sneak Peek within a week

Fine-art album discount

Pre Wedding (engagement) photoshoot discount
Package Two
 $4,599
2 Photographers on a wedding day

Up to 8 Hours Coverage

All edited photos in high and low res

Online gallery with the print shop (and USB if required)

Sneak Peek within a week

Fine-art album discount

Pre Wedding (engagement) photoshoot discount
Package Three
 $6,499
- 2 Photographers on wedding day

- Up to 10 Hours Coverage

- A 14X11 professionally designed 

fine-art wedding album (18 pages)

All edited photos in high and low res

Online gallery with the print shop (and USB if required)

Sneak Peek within a week

Additional Fine-art album discount

Pre Wedding (engagement) photoshoot discount
Package Four
$7,999
2 Photographers on wedding day

1 Videographer on wedding day

Up to 10 Hours Coverage

All edited photos via online gallery (and USB if required)

5 min (approx) cinematic highlights of the wedding day

Coverage ceremony and speeches

All video delivered online

A 14X11 professionally designed wedding album (18 pages)

Sneak Peek within a week (photo)
Package Five
   $$$
If you don't see exactly what you need and would like a custom quote, please fill out the contact form and let us know what you would like.
Snaps by Tiffany Wedding Photographer Sydney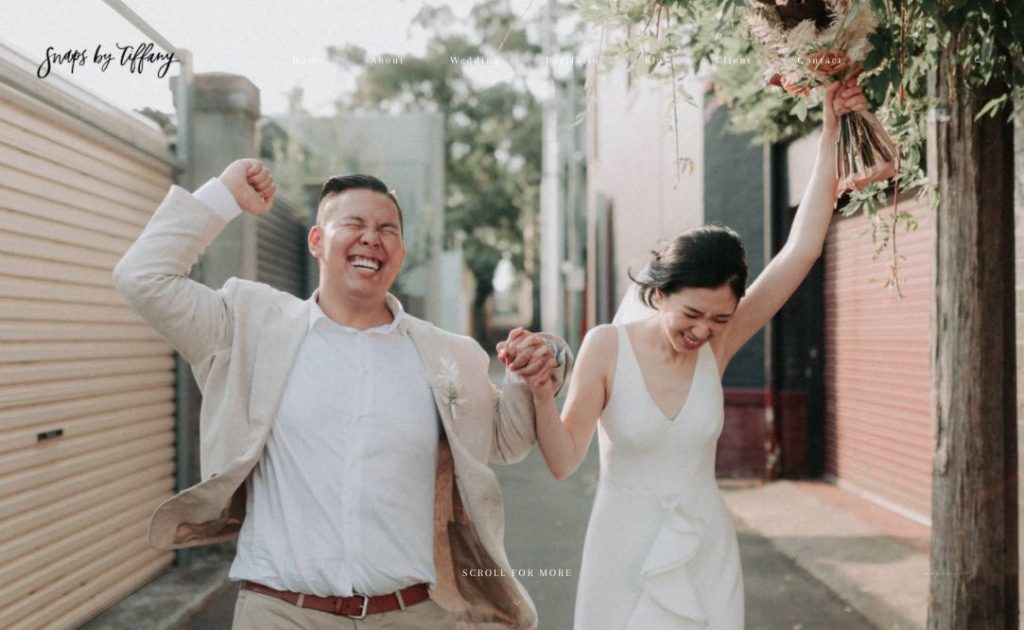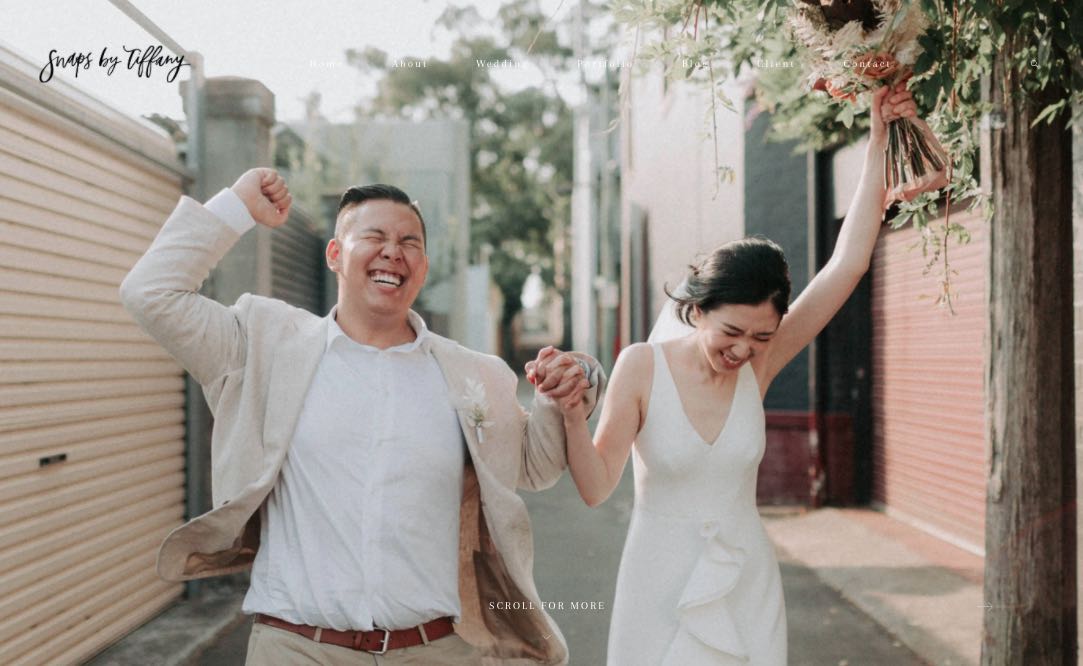 Snaps by Tiffany is a small portrait photography business aimed at preserving small bits of life stories of people all around Sydney and worldwide. Snaps by Tiffany capture real stories of you, full of emotion, love, laughter, moments that are everlasting and gets even more valuable over the times. It will definitely take you back to that moment, and bring all the feelings, scent, and all the details of that moment.
All packages include
Complimentary consultation over coffee (Yes Coffee!!)
Fully edited high-resolution digital files
A password-protected online gallery
Last but not least MY FULL HEART and EFFORTS for your wedding
My Most Popular Package is starting at $2500, and I also have different packages to suit different needs as every wedding is unique and special as you are, so please get in touch for more detail.
Our couple invest between $2500-4500 depends on the coverage and add on.
Add-ons include
Lovebirds sessions

Wedding Albums

Second shooter options

Extra hours of coverage

Parent Albums
Wedding Flix Wedding Photographer Sydney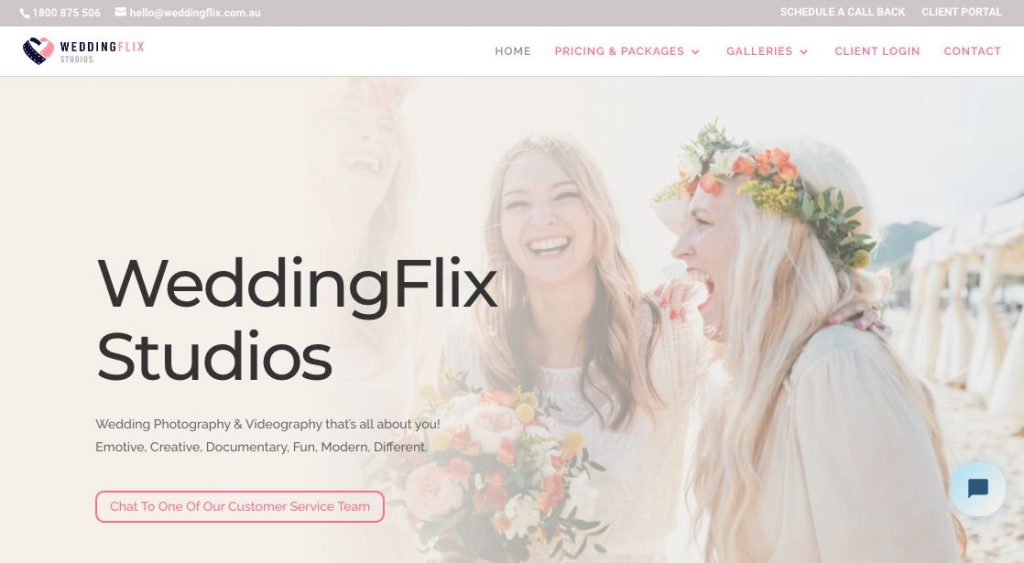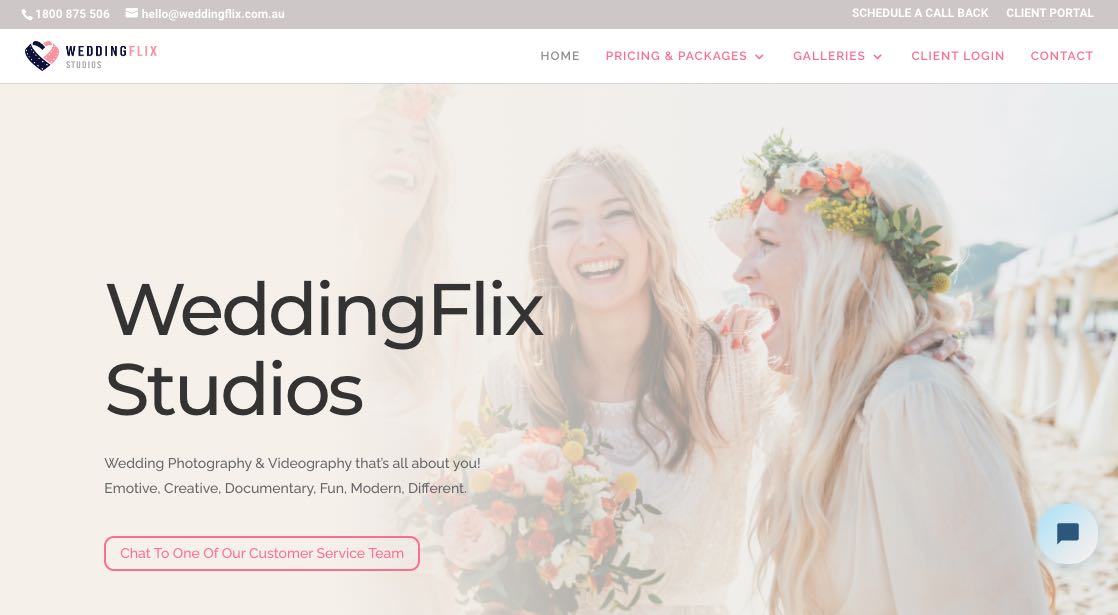 280741832
Let's Capture Your Wedding Day Celebrations!
Professional Wedding Photography & Videography has never been this easy or affordable
You've dreamt of your wedding day for years, and you know exactly what you want. No stone has been left unturned, and everything is coming together, except for one thing, you need someone professional to document the experience!
The Dress. The Flowers. Your First Dance. The "I-do" moments. We're all about the small details, the grand moments and the spontaneous happenings that make your wedding day truly YOURS – We'll capture it all and have it available for download within 10 days of the Monday following your wedding.
Photography Packages
Our Photography packages are perfect for couples wanting worry-free, quality wedding Photography without all the posing. 
Videography Packages
Our Videography packages are ideal for couples wanting to capture all the celebrations of their wedding day, beautifully.
Combo Packages
Our Photo & Video Combo packages are individually created around you, capturing YOUR wedding day story naturally and authentically.
Wedding Photography Pricing
Premium Wedding Photography available in 14 days.
Our Wedding Photography packages are full of beautiful, candid and non-posed documentary-style photos that will make you smile, laugh and cry for years to come. 
On your day, we'll take an unlimited number of photos in as many locations as you like. If you are unsure about where you'd like to get your photos taken, your WeddingFlix planner will help you choose some great locations as we get closer to your day.
As every wedding is different, all our packages can be customised by you, include flexible coverage so you won't have to worry about running out of time, high-resolution print-quality images and our exclusive 14-day priority editing.
All our photography packages include;
Flexible Coverage

1x Wedding Flix Photographer (add a 2nd if required)

Unlimited Photos & Locations

Professionally edited High-Resolution Images ready for sharing and printing

Sneak Peek available within 2 business days of your wedding.

Personalised Online Gallery 

Digital Download or USB

All photos available within 14 days following your event.
From here you can add any of our additionals, like an engagement shoot, extra USB drives or an additional photographer to create the perfect Wedding Photography Package for you.
Joseph Jones Wedding Photographer Sydney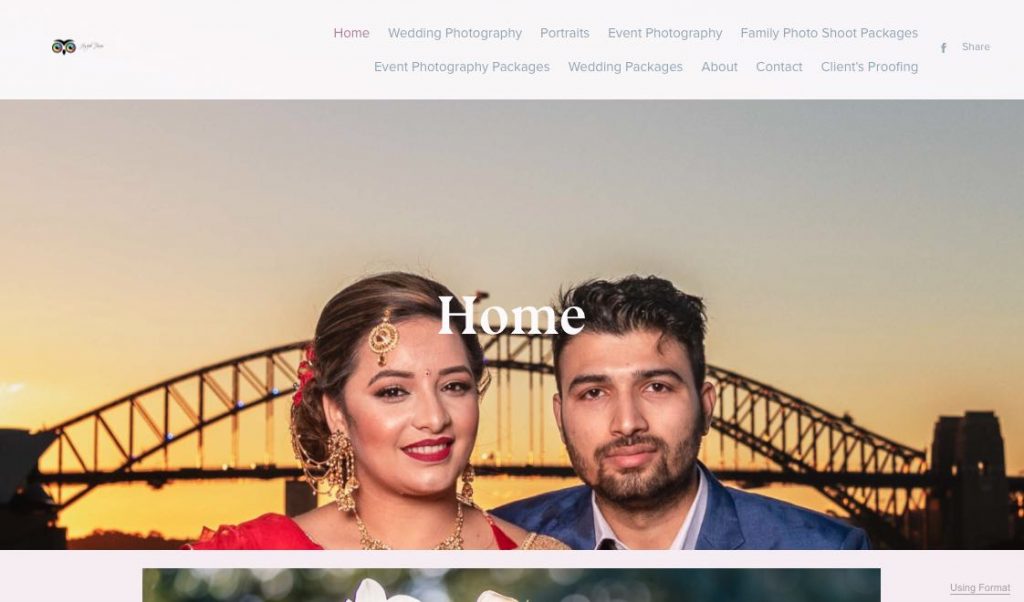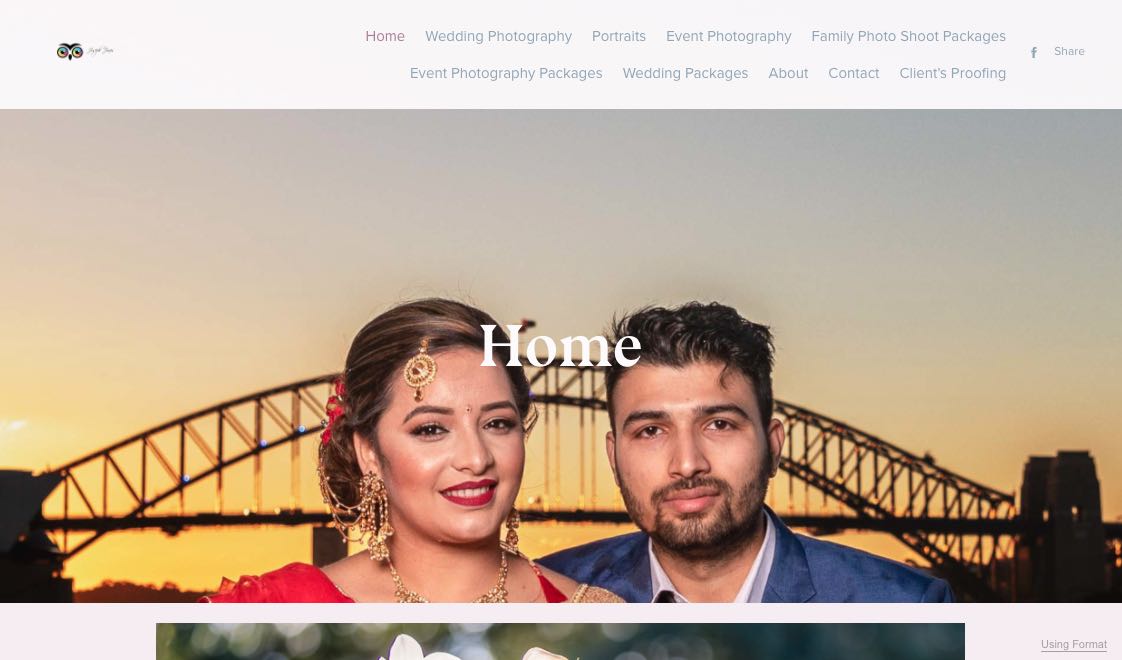 411799065
We, humans, are the only species on earth who ­express such a spectrum of emotions. As far back as I can remember, I have ­loved people-watching­: observing body language, facial express­ions and the ways in ­which we show what we­ feel. The art of photography has enabled­ me to harness this p­assion to capture pre­cious moments and raw­ emotions. I am a self-taught, ­professional photogra­pher based in Sydney,­ Australia.
Expertise
My work focuses on capturing a moment in time, whether it's wedding photography, portraiture or any lifestyle imagery.
Always experimenting with new techniques, Even Though I like natural light photography, I prefer to use strobes so that I can have control over lights and produce images that can stand out.
Work with Me
Have an upcoming project? I'd love to collaborate with you! 
Get in touch with me using my contact form to discuss rates, scheduling and more.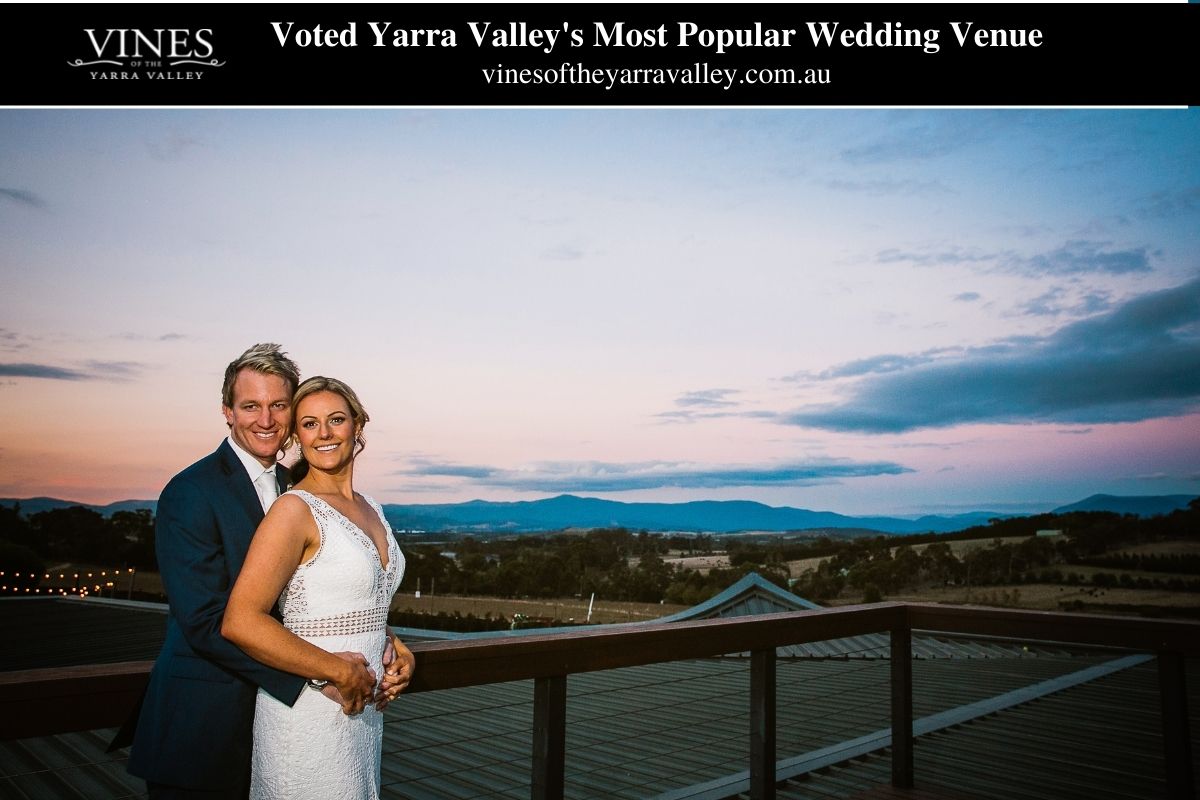 RISS Wedding Photography Sydney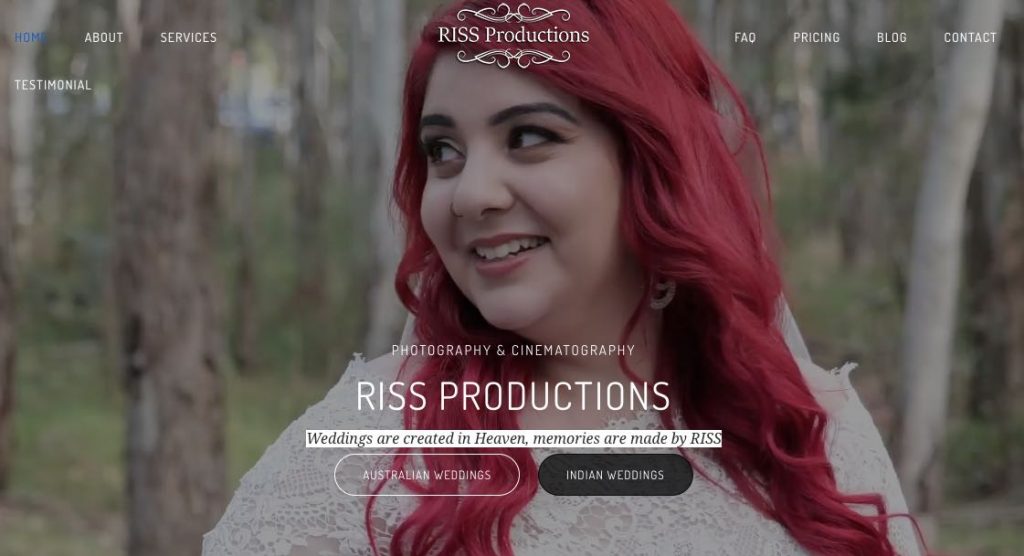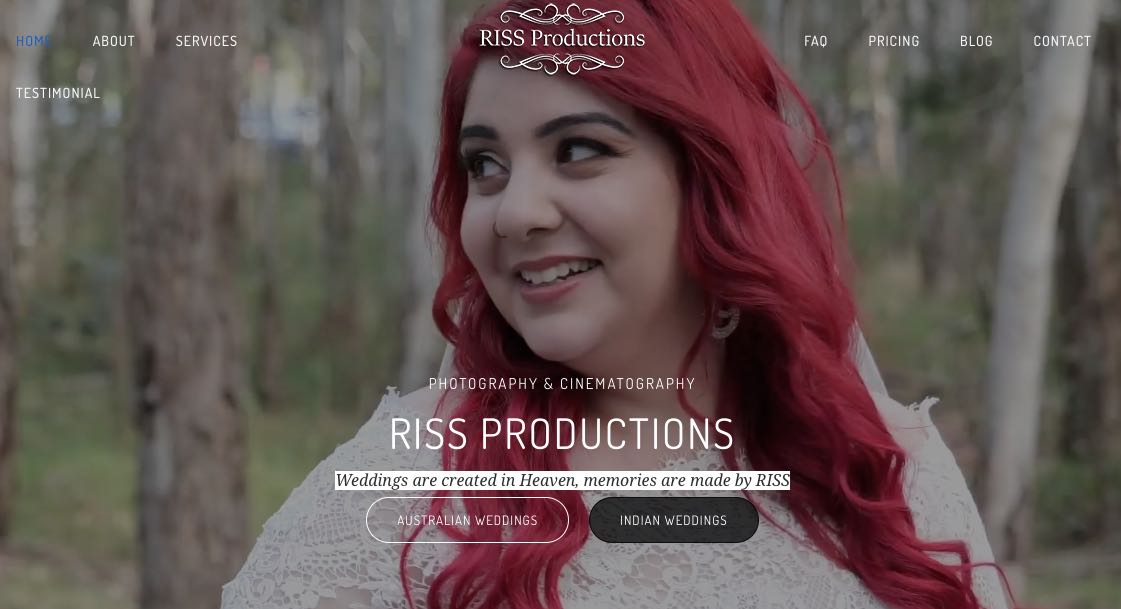 431679653
We are wedding photographers & Cinematographers based in Sydney, we love to click, & travel.
RISS Photography is an Australian and Family Owned Business operating in Sydney from last ten years. We are a cutting edge modern photographers & cinematographers, using the state of the art technology in the photography field. We are always well versed in the latest wedding trends and bride & groom preferences.
Expert Wedding Photographers & Cinematographers
We are a team of friendly and compassionate wedding photographers, and Videographers are happy to shoot anywhere in Sydney and the Surrounds. We have extensive experience in wedding shoots with all cultural and ethnic backgrounds, which includes Christian wedding, Hindu (Desi) Weddings, Muslim (Pakistani, Bangladeshi) Weddings and even other weddings like Samoan Weddings.
WEDDING PHOTOGRAPHY
No wedding or couple is the same, and here we consider your images must reflect that. We take a personal approach to acknowledge who you are together, and what's appealing to you and your family. When our professionals arrive on your big day, we know exactly what you desire and how to shoot it, so we never need to control what's happening. With our professionals by your side, you can simply relax and enjoy your day with all the love, anticipation, and magic.
WEDDING CINEMATOGRAPHY
If you desire to re-live your wedding day forever, then consider hiring our wedding Cinematography specialist to film your day from start to finish. Add our wedding videographer to your compact wedding budget and then browse through local suppliers that match your package and financial requirements.
PRE-WEDDING PHOTOS
We now provide Pre Wedding Photos, which is the highest standard possible and in combination with our post-production skin smoothing filters appears exceptional whether watching on your large screen television or mobile. We are unobtrusive and discreet and specialise in capturing you naturally, filming with prime lenses for that beautiful shallow depth of field look.
De Lumiere Wedding Photography Sydney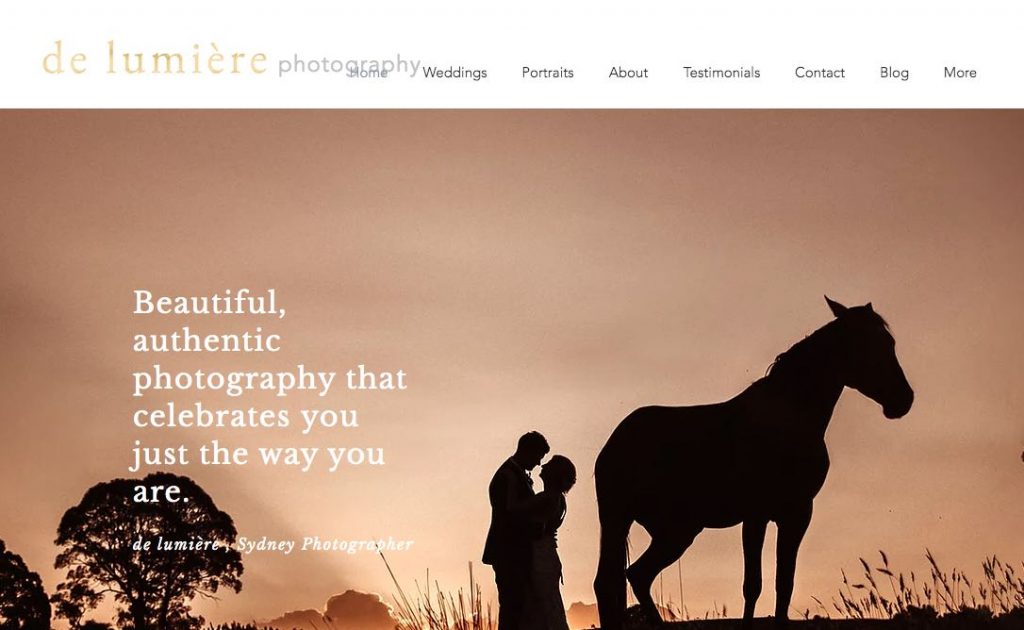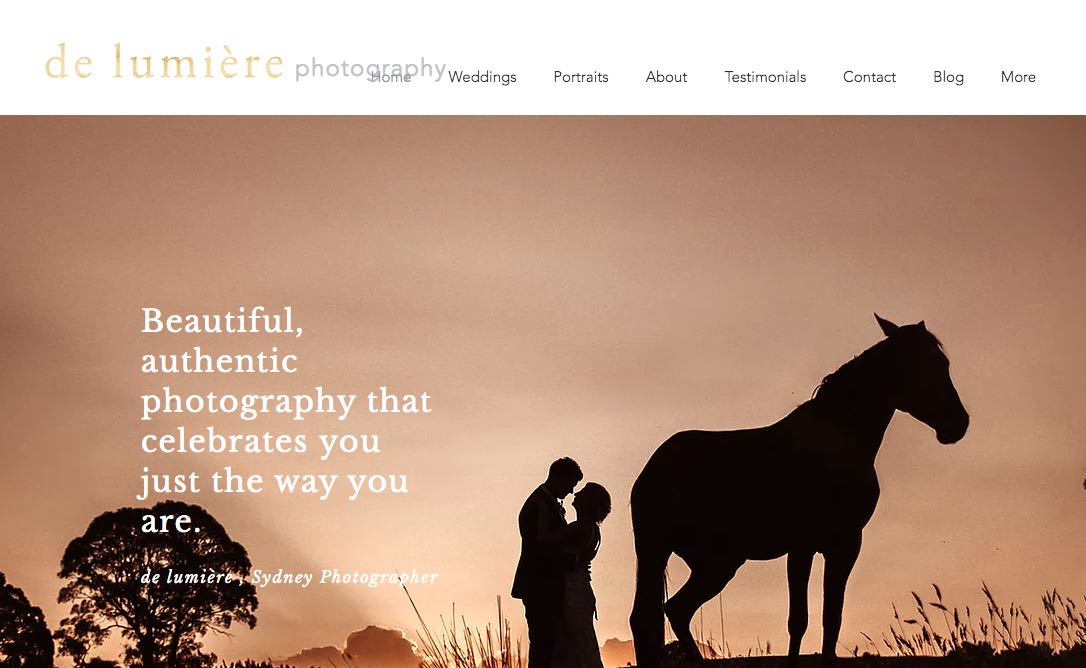 400111904
We're a close-knit team of like-minded creatives, all with the same keen eye for the perfect shot.
Our focus is on what will matter to you in years to come rather than this year's hottest photography trend. Classic photography with a hint of magic is our superpower. We play with light and capture it in moments of raw emotions.
We would be honoured to capture life's significant moments for you - from your engagement to your wedding day, from welcoming your firstborn to family milestones.
Working with de lumière photography is just like having another friend at your wedding who happens to be in the right place at the right time.
We're the Sydney wedding photographer you've been looking for!
We may be based in Sydney, but we LOVE a destination wedding, so if you fall in love with our work and are planning an out of area wedding, get in touch.​
We blend into your wedding crowd, so you feel at ease and can focus on taking in every precious moment of your big day. 
We're talking nanna hitting the dance floor for a boogie with the MC, belly laughs with your closest friends and that newlywed glow that otherwise would have been lost forever. 
If you're after anything but cookie-cutter wedding shots, then we'd love to hear from you.
Authentic wedding photography that tells your story
Everything on your big day is uniquely yours and exactly as you want it to be. So why be locked into a photography collection that wasn't quite what you had in mind?
We understand that every couple has a different vision and budget for their wedding day. ​
Some love the full package with hand-made wedding albums, parent albums and wall enlargements, while others prefer to receive high-resolution digital files and work out the rest later on. 
Don't take our word for it take some time to enjoy our exclusive range of custom albums, digital keepsakes and photo-books all handcrafted by artisans with years of experience.
Kevin Lue Wedding Photographer Sydney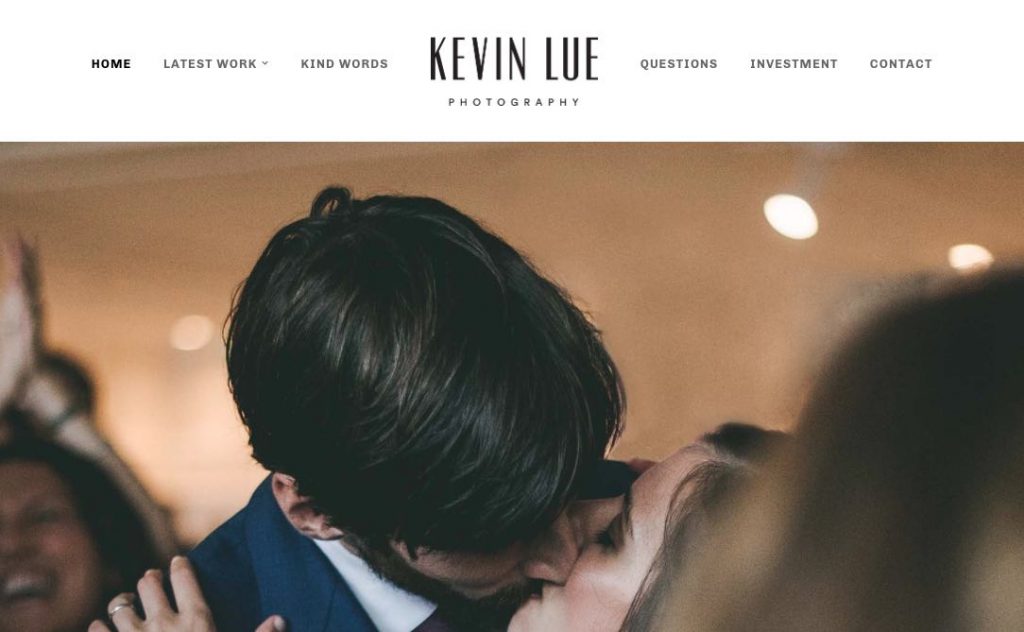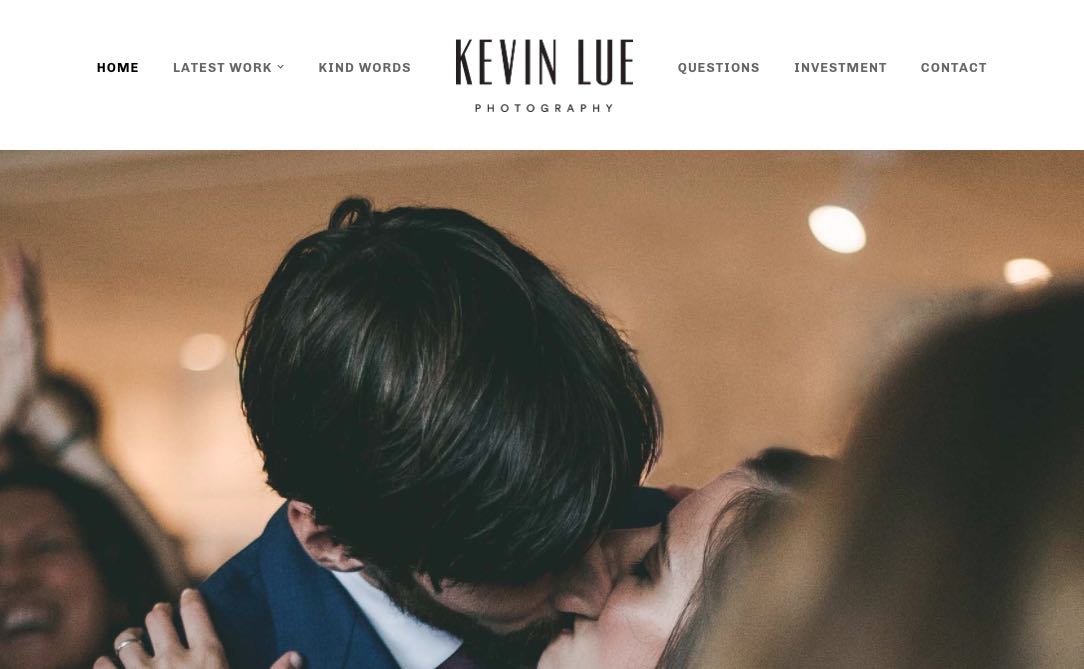 REAL PEOPLE, REAL STORIES.
That's all I want to capture – stories that are 100% human. Stories that genuinely reflects who you are, nothing fake or posed. I'm after your reactions, your stories, quirks, habits and weirdness that makes us unique so share some of that with me! I'd love to capture moments that people can appreciate and in the end, I want to deliver a beautiful and real storyboard that can be cherished forever. Please take a moment to check out some of the latest love stories. Tell me about you!
WEDDINGS
Inviting you to witness their ultimate love stories and how these legends tied the knot.
Instill Wedding Photography Sydney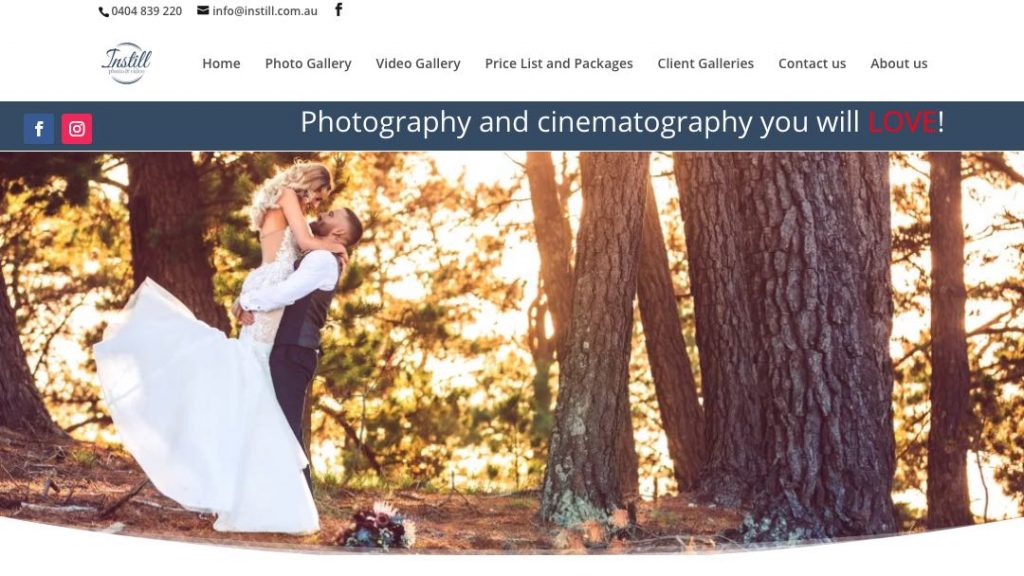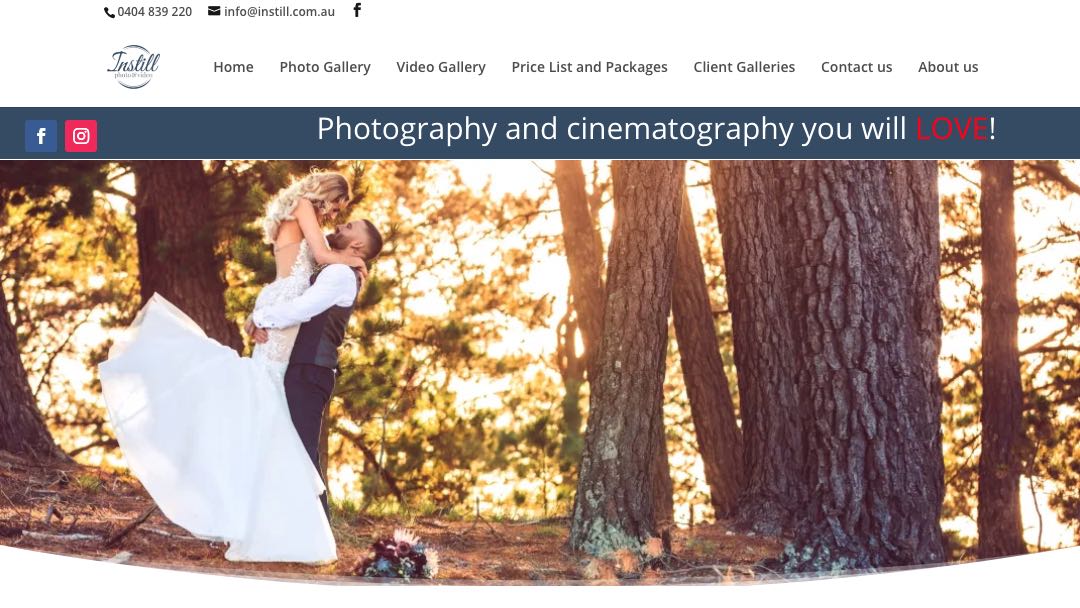 404839221
Welcome to our Gallery.
Here is a sample of our work. Click to enlarge.
We give you a full preview within a few days of your wedding. We use Facebook albums to achieve this so that you can share them straight away! Here is a link to those albums: Photo Gallery Previews
All of our packages come with the following:
Unlimited photos/highlights and feature-length video.

No hour limit (choose a package that suits the coverage you need)*.

Full online gallery for you and your guests (photo downloads for you and guests are free).

High-resolution photos fully edited, delivered via download link (via the gallery).

Peace of mind – as all your precious images are archived in the cloud giving you 24/7 access.

Free night shots during the reception – weather, willingness and location are permitting*.

Amazing customer service before and on the day. We are there for you – your wish is our command!
* Except the Bailey package.
Package Summary (what do you want us to cover?):
Photography
Bailey:
The ceremony, family portraits and location/Park.
Jodie:
Add the bride preparations.

Add the reception till after the bridal waltz.

Add a photographers assistant.
Emily:
Add the groom preparations.

Add a stunning 11×14 inch album (10 sides – 20 pages).
Jordan:
Add coverage till the end of the night.

Add a 10 extra sides to your album (30 sides – 15 pages).

Add a second photographer (6hrs).
Charly:
Add a 10 extra sides to your album (40 sides – 20 pages).

Add 2 smaller 6×7.6 inch' parent albums' (valued at $1200).
T-One Image Wedding Photographer Sydney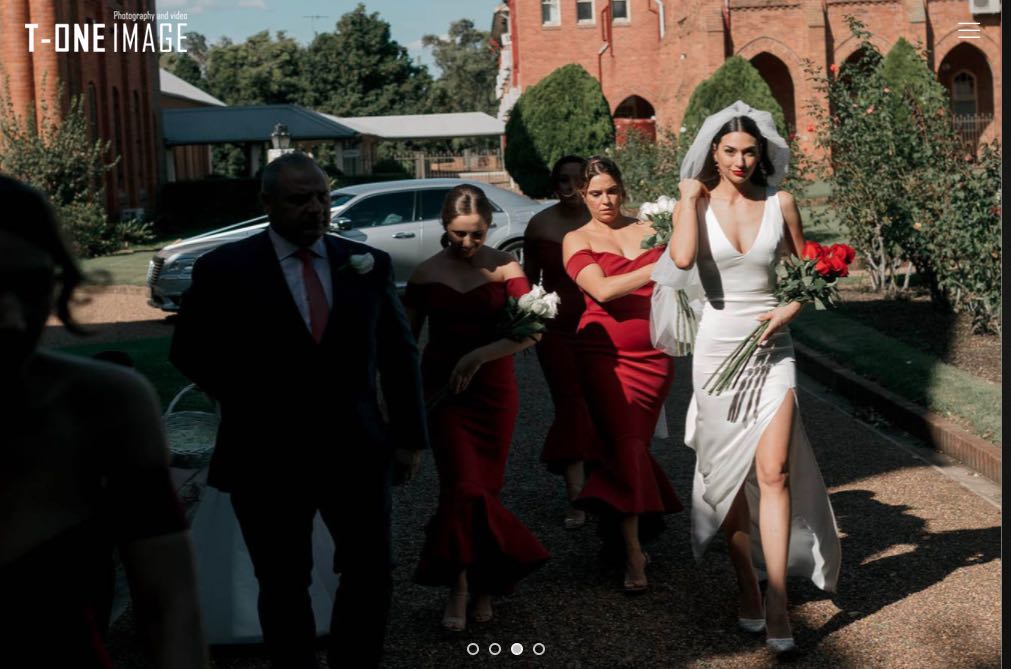 283389615
T-ONE IMAGE | MELBOURNE & SYDNEY
WEDDING PHOTOGRAPHY & WEDDING VIDEOGRAPHY
Hundreds of weddings take place each week throughout picturesque Melbourne and gorgeous Sydney. With many years of wedding photography and wedding videography experience, we are proud of our commitment and expertise in capturing timeless and beautiful moments you'll never forget. T-ONE IMAGE has mastered the art of utilising each wedding location to its maximum potential, ensuring that we exceed your expectations in every possible way. We understand the difficulties of wedding planning but rest assured that all of your efforts will be rewarded, and not a single moment missed. In both Melbourne and Sydney, pre-consultation is arranged with our professional, versatile, and friendly wedding photographers and wedding videographer teams, to adapt their creative style to suit your dream wedding day. With expertise in various wedding photography and wedding video skill sets, we have a 100% satisfaction guarantee and won't stop until you're happy.
We can capture any event from bridal parties, early morning preparations, the best man's speech, to the throwing of the bouquet. Our Melbourne and Sydney Wedding photography and videography teams are committed to providing you with the highest quality service of wedding photos and wedding videos, so you can enjoy your special day and cherish every second between you, your partner and loved ones.
Send a message to our Melbourne or Sydney teams today, and let's make great memories together! You can also contact us for a photo gallery uniquely crafted to your taste. We offer a mix of traditional and contemporary styles, full of little details you'll love. You can also customise the different styles and sizes of wedding albums, to make it perfect for you. No matter the weather, dress, or location, we will be there to capture every beautiful memory to stay with you forever.
Two Peaches Wedding Photographer Sydney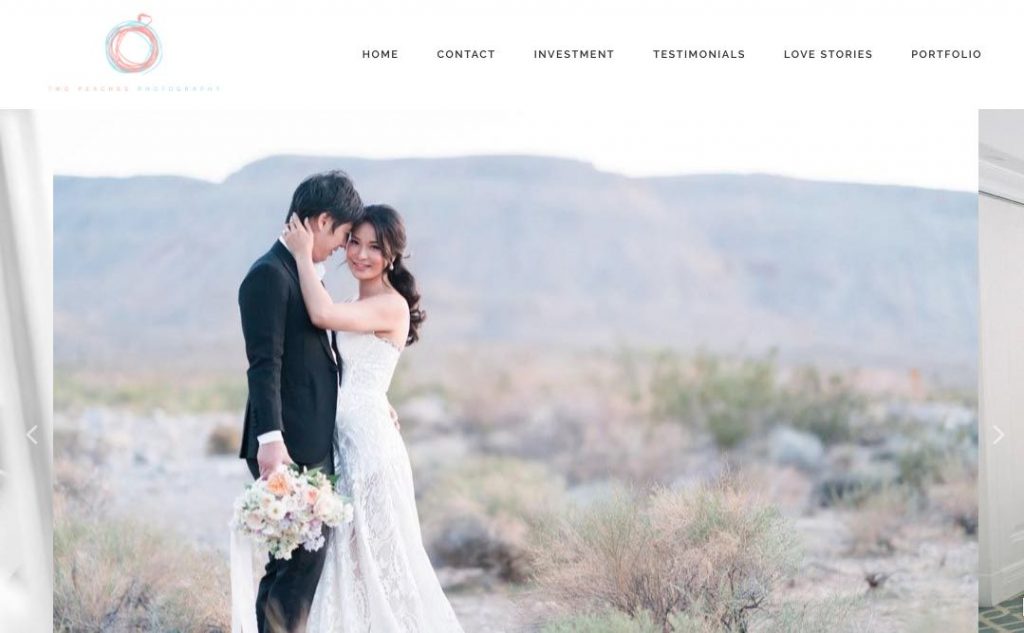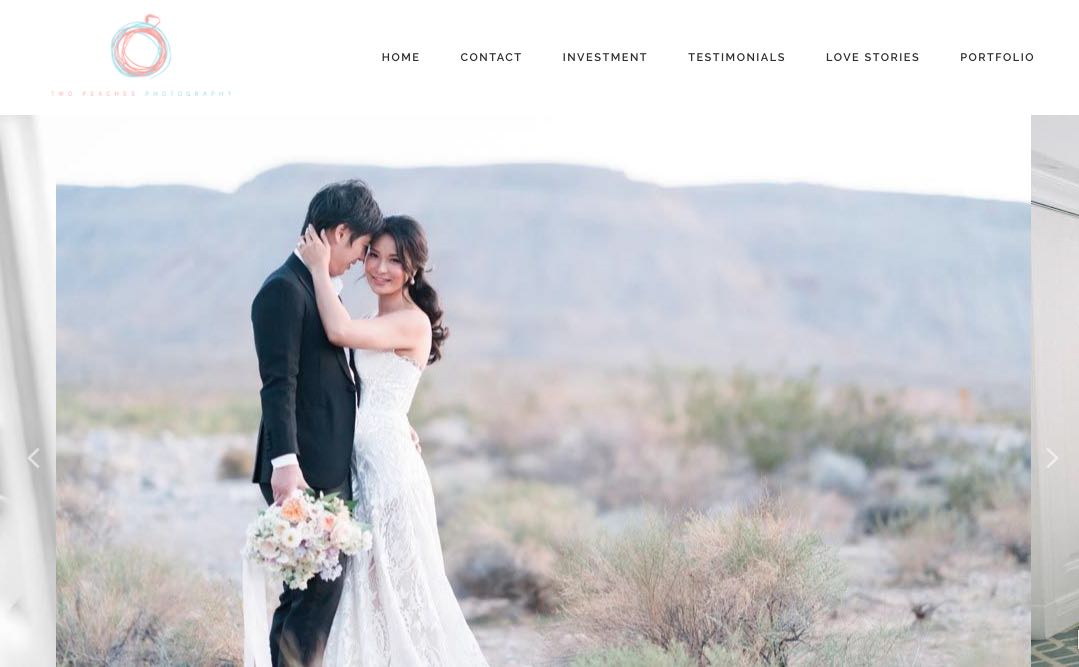 416111451
Sydney Wedding Photographer Two Peaches Photography.
Hello and welcome to Sydney Wedding Photographer Two Peaches Photography. We are based in Sydney and provide wedding photography and cinematography coverage in Sydney, Melbourne, all over Australia and Destination weddings as well.
Weddings are very special and a particular moment in your life. Entrusting these precious moments and memories forever to someone who shares the same values as you is essential.
Here at Sydney Wedding Photographer Two Peaches Photography, we specialise in Wedding Photography and Cinematography only. We are an industry recognised team of wedding photographers and cinematographers in Sydney. Some Wedding Blogs and industry experts have recognised us as being one of the top 10 studios. We have a team of very dedicated professionals who are passionate about weddings as you are. Our team of experts have well over 10 years of industry experience. Over the years, we have formed a reputation as being one of the most trusted and famous wedding photographers in Sydney. Don't take our word for it. Check out our google reviews and what our customers have to say!
Have a look at our portfolio of work and see what all our clients are raving about.
Be sure to follow our Instagram and our Facebook to get the latest updates and the latest photos and videos of our amazing brides and grooms!
So relax, enjoy and let our team of wedding professionals take care of your special day. Our investments start at $2990.
Contact us at [email protected] and our friendly staff will be more than happy to help with your special day.
Ben Newnam Wedding Photographer Sydney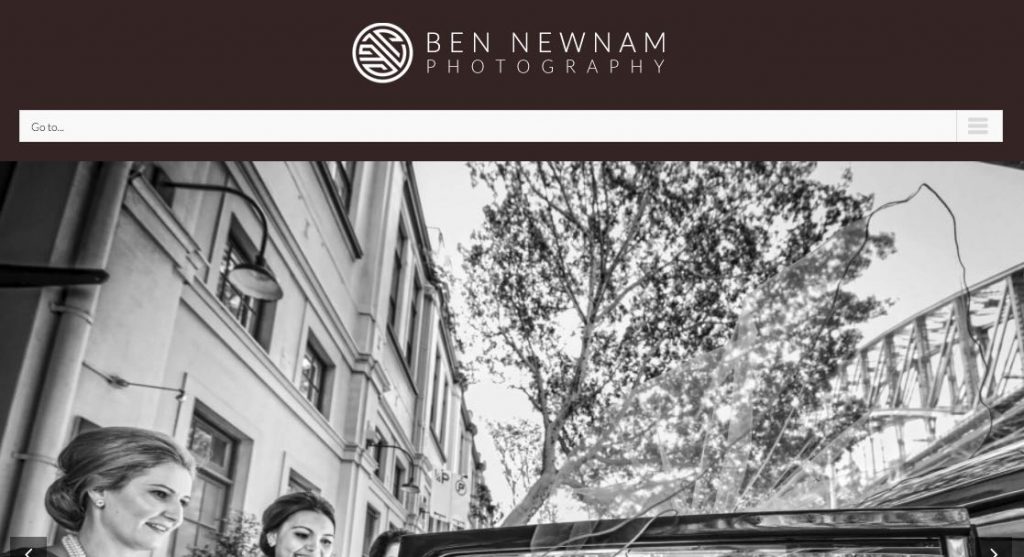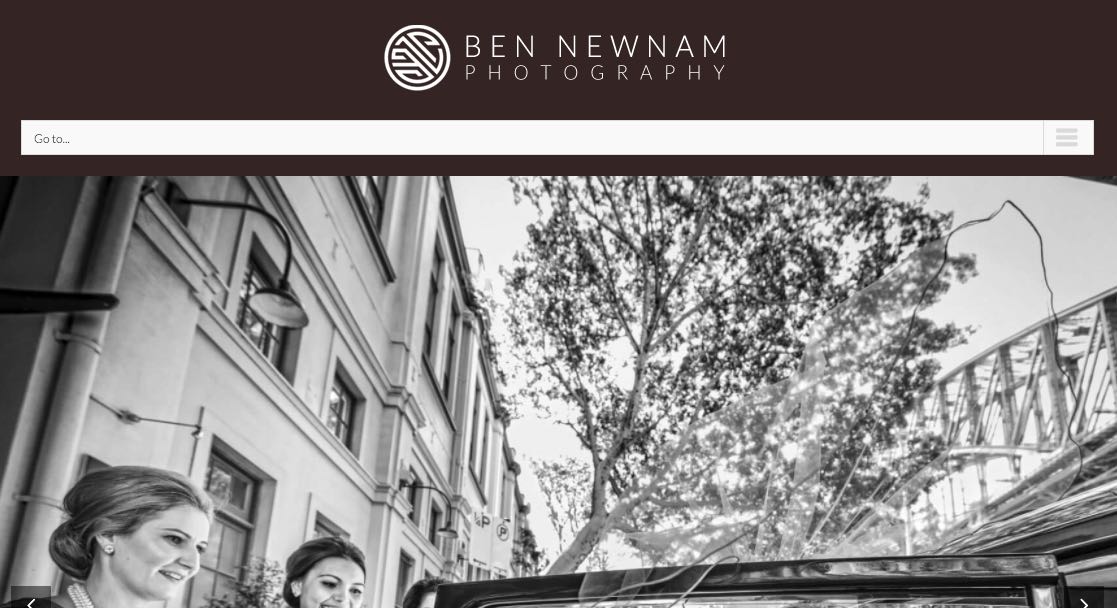 419624959
FOR PEOPLE WHO DISCERN Quality
Voted by Easy Weddings in the Top 5 most popular Sydney wedding photographers. This accolade is achieved by consistently receiving Five-Star reviews from satisfied couples. Put simply the best wedding photography Sydney has to offer.
Dedicating 12 hours over two days processing your natural, candid & fine art stylised images.
Packages start from $1995 for five hours coverage. Add a luxurious, optional 36-sided designer album for $895. For a detailed price list and comprehensive information, simply pop your details in the contact form below and I will get back to you generally in under an hour.
There are so many choices out there, and without a word of mouth recommendation, it's hard to know if you are getting a quality wedding photographer that will do the right thing by you.
The best way to measure the quality and reliability of a photographer when searching purely online is to view their portfolio and read reviews from past clients critically.
The three elements that make a great wedding photographer are…
(1) The ability to capture quality wedding photography, consistently throughout the whole day, with a handful of "hero" images thrown in for good measure.
(2) The ability to relate to all types of people and to be able to put them at ease under stressful situations.
(3) Great customer service. That means, answering all correspondence in a friendly approachable way in a timely manner and delivery of goods on time.
I have many five star reviews on Easy Weddings, and all over the internet, so you get an excellent idea of other peoples experiences.
Still not convinced? There is always the gallery and blog of my wedding photography.
Because photography is so personal and subjective, I would rather you be the judge of my work rather than trying to convince you of my ability as a great wedding photographer.
If you would like to learn more, feel free to make an appointment where you will be able to discuss your wedding photography needs with me personally, I am happy to come to your home for a portfolio viewing any weekday or night.
Captured by Amanda Wedding Photographer Sydney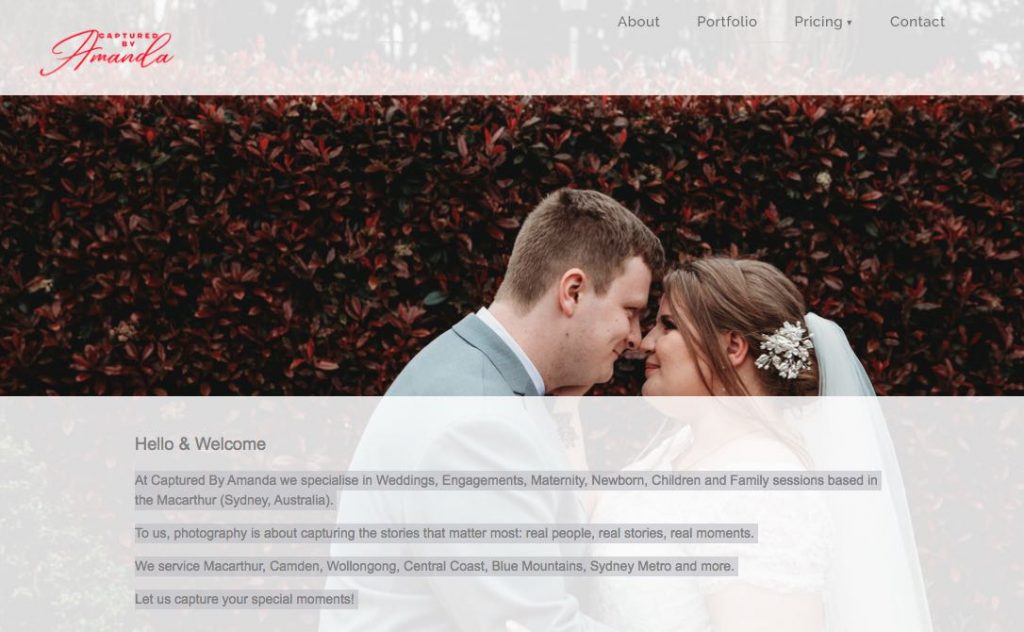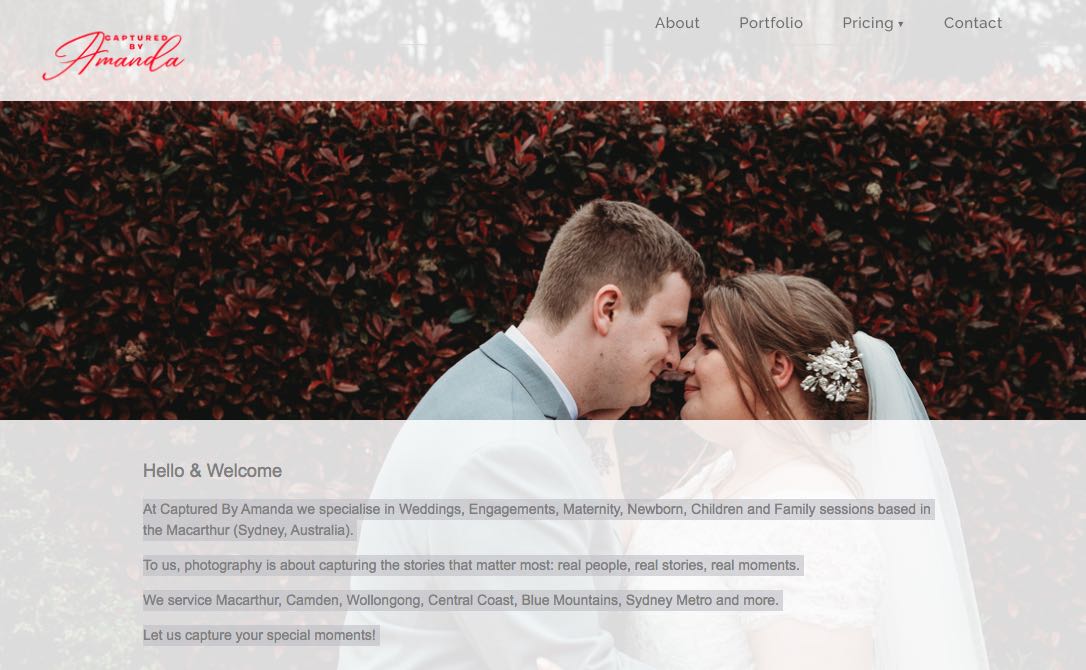 403028293
At Captured By Amanda, we specialise in Weddings, Engagements, Maternity, Newborn, Children and Family sessions based in the Macarthur (Sydney, Australia).
To us, photography is about capturing the stories that matter most: real people, real stories, real moments.
We service Macarthur, Camden, Wollongong, Central Coast, Blue Mountains, Sydney Metro and more.
Let us capture your special moments!
At Captured By Amanda we love everything photography! Whether it be wedding, maternity, newborn, children or family sessions, we just love being able to capture the memories and give our clients the ability to jump back to a moment and remember it forever.
To us, photography is about capturing the true essence of each person and letting them be themselves so I can capture their emotions, connections and letting their personalities shine through. Each person has a story to tell, and those are the stories that matter most: real people, real stories, real moments. We love to capture the natural beauty of each person, especially the candid reactions and genuine emotions. 
We are based in Macarthur area and service Macarthur, Camden, Wollondilly, Wollongong, Blue Mountains, Sydney Metro and beyond.
Are you looking for a photographer to tell your story?
We offer a variety of packages to suit your budget and needs, from full-day coverage with two photographers to hourly coverage for any size wedding to small elopements in a courthouse or on location.
To us, photography is about capturing the true essence of our couples, letting them be themselves so we can capture their emotions, connections and letting their personalities shine through. With a relaxed and friendly attitude, our aim is to bring out the natural beauty of each person, especially the candid reactions and genuine emotions. We believe there is beauty in every moment, no matter how big or small.
Each couple has a story to tell, and those are the stories that matter most: real people, real stories, real moments. 
Package One
$1250

4-hour coverage

Wedding Consultation

2 x USBs of high-resolution digital images

Print release
Package Two
$1650

6-hour coverage

Wedding Consultation

2 x USBs of high-resolution digital images

20 edited images printed as 4" x 6" prints

Private online gallery for you to make your 20 print choices

Print release
Package Three
$1990

8-hour coverage

Wedding Consultation

Two photographers

2 x USBs of high-resolution digital images

50 edited images printed as 4" x 6" prints

Private online gallery for you to make your 50 print choices

Print release

 
Package Four
$2750

10-hour coverage

Wedding Consultation

Two photographers

2 x USBs of high-resolution digital images

100 edited images printed as 4" x 6" prints

Private online gallery for you to make your 100 print choices

Engagement or Bridal Session

Print release
 Optional Add-ons (can be added to any package)
Additional Hour of coverage $300

Engagement Session $325

Additional USBs $30 each

Canvas Prints starting at $100

Photo Books starting at $200
The Mood Lab Wedding Photographer Sydney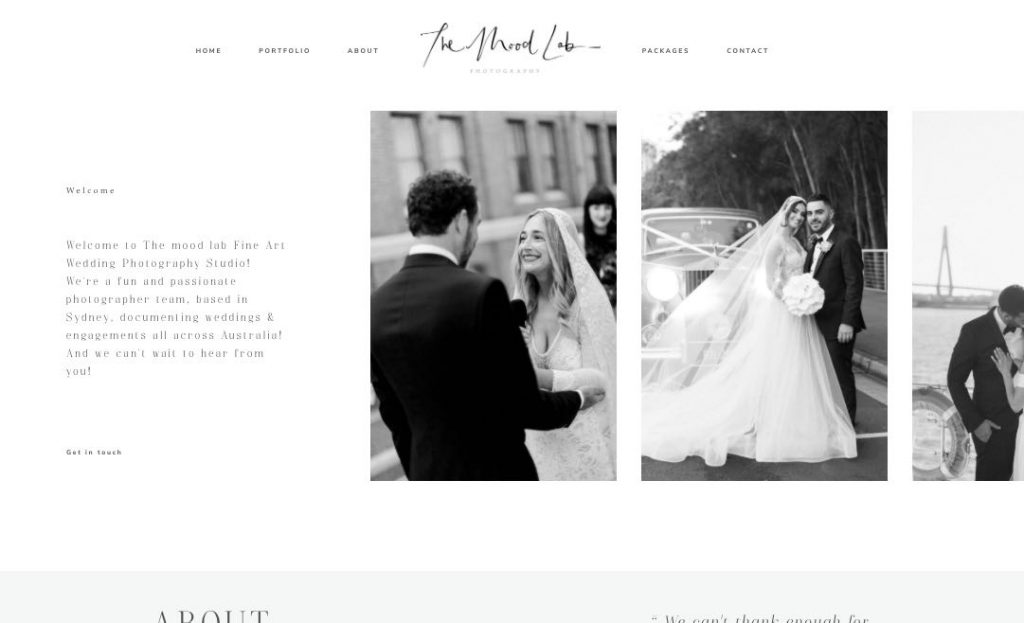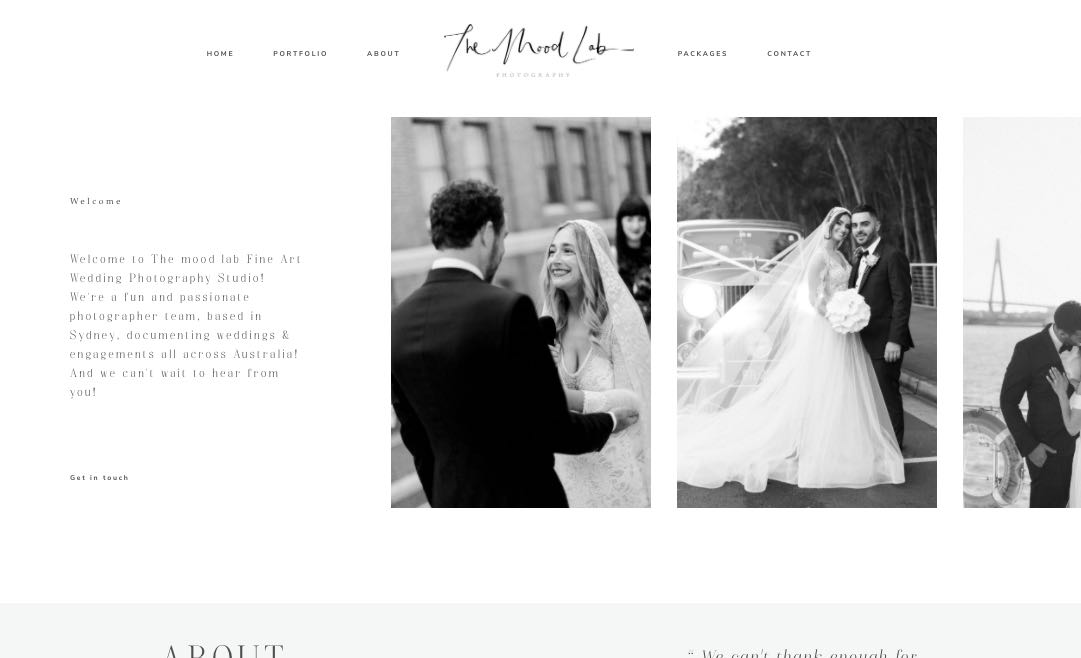 ABOUT
The mood lab is a Fine Art Wedding Photography Studio, specialised in weddings and portrait, available worldwide. TML was founded by Rayson and Jay, who has photographed over 300 weddings and pictures in the last 5 years across Australia. They love natural light, and incredible scenery and their approach combine documentary and delicate art styles, which create images tell your story with a deeper meaning-images without a shelf-life. Something more than just a trendy fashion. They wanted to capture that which endures. If you're searching for photography with meaning, images that capture you at your best. TML looks forward to creating timeless, artistic heirlooms for you and the people you love. Please contact us through the contact form or call us on 0405 557 132
PACKAGE 01
6 hours coverage

One photographer

400 professional images

High-resolution photos delivered with USB

free pre-wedding consultation

$1599
PACKAGE 02
10 hours coverage

One photographer

600 professional images

High-resolution photos delivered with USB

10x10 inch handcrafted leather album

free pre-wedding consultation

$2399
PACKAGE 03
Full day coverage

One photographer

Unlimited professional images

High-resolution photos delivered with USB

10x10 inch handcrafted leather album

free pre-wedding consultation

$2899
Steps to Finding a Great Wedding Photographer
Unlike the work of your other wedding vendors (music, flower arrangements, cake), photographs aren't things you can hear, smell, taste or even see at first—you don't really know what you're getting until after the fact. That means careful research and selectiveness regarding professional skills, artistic style and personal demeanor are extra important when choosing your photographer.
With all of the excitement and anticipation that comes with planning your wedding, the day finally comes and passes more quickly than you'd even imagine. While you should savor each moment, one thing is for sure: you'll want to relive it forever. The best way to draw value out of all you put into your wedding day is to make these moments tangible. So we've asked a handful of our favorite pros for their best advice on choosing a wedding photographer to document this day.
You're engaged! Time to celebrate and then start talking wedding plans.  If you are having a wedding there are a lot of little details to think about.  Where do you start?  Maybe you know you don't want to have a large wedding and instead are planning an intimate destination elopement.  Hopefully you'll want to have a photographer to capture your elopement as well.  No matter how large or small your wedding celebration is, hiring a professional photographer to capture all the love, emotion and in-between moments during your celebration will be well worth it to have images of your celebration to hold onto forever.
Land on a budget
There are several things to consider when coming up with your number, and once you have it set, many ways to apply it toward the services you need most.
Know your style
Find not only what appeals to you now, but will for generations to come. Looking beyond photography trends will lead you to discover your true taste.
Time to Research
Once you've set a date it might be time to start researching wedding photographers.  Generally speaking photographers are booked 6 months to one year out.  I know from experience narrowing down a photographer can be tough.  There are so many creative, talented individuals in this industry and I had a huge list of potential photographers to choose from.
Likely, you have already read an article or two from wedding publications such as THE KNOT or Martha Stewart Wedding on how to pick a photographer.  I have seen some brilliant articles around photography but unfortunately have read some articles that were solely geared to saving as much money as possible while planning a wedding (like suggesting you DON'T have to feed your photographer on a full day wedding) and clearly did not value photography as an art or as an important piece of your wedding day.  While I know from experience how important it is to save money when planning a wedding I believe you get what you pay for.
Settle on a Style
Before you begin researching photographers, you'll need to first decide what type of photography style you prefer, as that will help determine which kind of photographer you'll want shooting your wedding. Get inspired! Spend time pouring over any kind of imagery you love, from décor shots to a fashion blogger's Instagram feed. Once you have a good collection of inspiring photographs, try to narrow in on what draws you to them specifically and dissect what feels most authentic to you and your partner. Maybe that's formal-posed portraits, a classic photography style or a lifestyle, photojournalistic feel. If you love sharp and contrast-y shots, perhaps a photographer with a flair for the dramatic is the right choice for you. Remember that you don't necessarily need to narrow in on one style in particular, since many wedding photographers can do a blend of portraiture and documentary-style shots, a mix of black-and-white and color images and so on. But if there's a special style you love, make sure to focus on photographers who specialize in it.
Know the plan and time for your big day.
We knew for a fact that we wanted an evening to night courtyard wedding with lots and lots of chandeliers and ambient lighting hanging from an old oak tree in the middle of the courtyard. I knew that this meant lighting could possibly be tricky. With it being night time for most of the reception, this meant that we needed a photographer strong in their flash and off camera flash skills. While I really love lots of the beautiful natural light photography that I have seen, use of artificial light was just as important to me. I didn't want blown out whites in my wedding dress or crazy shadows and hot spots on our skin. Choosing a photographer that was proficient in both natural and artificial light was essential to our day.
Pay attention to the photographer's style.
While I absolutely love so many different styles of photography, I know that Bryan and I are both very candid and expressive (so are our children). So I wanted to be sure that our photographer was just as good at catching the in between expressions and excitement as they were at the beautifully planned and posed shots. Another aspect of style to consider is the photographer's post processing. Do they process the images with a clean approach or are they more vintage or film like? I love many different types of processing, but when it came down to it, I wanted a classic clean color edit on our photos so that they stood the test of time and never went out of style.
How will you use your images?
Are you a DIYer? Do you want to be able to design your own book? Or do you want the full package and someone that not only takes beautiful images, but also designs breath taking albums? Since I am a photographer myself and I have access to professional labs, I decided that digital images were the extent of what we needed. While I have absolutely no doubt that Sally's design skills are impeccable (I mean look at her website, it's beautiful!) I knew that I had the skill set to design an album and order it from a professional lab. I do not recommend designing your own album if you are not a professional (either in the design world or photography) and have access to a professional lab. There is a world of difference between an album from a chain store and the beautiful signature albums that a lab can create.
Make Sure Your Personalities Mesh
Don't underestimate the importance of liking and bonding with your photographer. Is the photographer excited by your vision when you describe it? When they make suggestions, do they present them in a clear and respectful way, or are they timid? Are their mannerisms off-putting? In order to get the best photos, go with a pro who has a firm grasp of social graces but is bold enough to go out hunting for great images and who, above all, puts you at ease and doesn't irritate you in any way. Remember: They'll be shadowing your every move, and the more comfortable both of you are with the photographer, the better the photos will turn out. Likewise, you don't want the photographer to offend or annoy any guests, but to shoot them in their best light in an unobtrusive way. To get the best photos, your photographer needs to be assertive enough to seek out great moments, cajoling enough to coax relaxed smiles and natural stances from guests, and calm enough to be a positive force. They should ask lots of questions and be a good listener.
Compare Packages
You won't be able to nail down an exact dollar amount until you're sure of what you want, how many albums you need and where your photographer is based, and packages range from $2,500 all the way up to $15,000-plus on the higher end of the spectrum. When interviewing candidates, ask for a general range based on the photographer's standard "shooting fee" and package, plus their standard rates for the type of album you think you'll want and the amount of coverage you're hoping to book them for (day of, full weekend). It's important to find out what's included in the standard package, plus the basic range for any extras you may want, like an engagement shoot, special effects or additional coverage, so you can compare rates. In particular, find out exactly how many hours of coverage are included. Ideally, you want your photographer to be there for your full wedding day—from when you start getting ready until after you make your grand exit from the reception. While packages vary, most include about 6 to 12 hours to cover everything from preceremony events (getting ready with your bridesmaids or first-look photos) to the end of the reception. It's usually better to pay for more coverage if there's a chance you'll run over and you definitely want your photographer there until the end (overtime is usually charged at a higher hourly rate). Also consider whether you'll want to do an engagement shoot or have your photographer shoot other events during your wedding weekend (the guys' golf outing, the bridesmaid lunch).
Also, check if there's a second shooter included in the contract, and if there's not, ask about the possibility. It's likely the second shooter can be confirmed later on, but the main benefit to having two shooters is, of course, you get twice as much coverage. For example, during your formal photo session, one photographer can capture the formal photos, while the second one can get behind-the-scenes, photojournalistic photos, like your guests mingling. If you're having a larger wedding (250 guests or more), you might even want to ask about having three shooters so your photography team can be sure to capture the event from all angles.
Frequently Asked Questions About Wedding Photographer
In general, wedding photographer prices in the U.S. tend to range between $1,150 and $3,000, with the average wedding photographer cost hovering around $2,000.
Photographer and Videographer. As a general rule, it's not necessary to tip the owner of the company (which wedding photographers often are), though you could tip $100 or more if you feel so inclined.
For a standard 8 hour day of wedding photography, this means a photographer should expect to pass along 400–800 photos to their clients.
Normally, wedding photographers cull the wedding photos and deliver only the "keepers". This is a good thing and it's one of the reasons that you are hiring a professional photographer.