There are many purposes for a wedding garter. The first one being the most obvious- it is a traditional garment worn by a bride on her wedding day and can be just as important as choosing the right jewellery, hairpiece and shoes.
You can read more about the traditions of bridal garters in our blog post, what is the tradition behind the wedding garter.
A bridal garter can also be a secret something to wear for your groom, which he might not be expecting. A bride sometimes has to wear plain lingerie under her dress so a wedding garter might be the perfect way of adding a little sensuality to your outfit.
If you've ever cringed watching a groom use his teeth to remove a garter from his new wife's upper thigh, you might have wondered who thought such a sexually charged wedding tradition would be a good idea.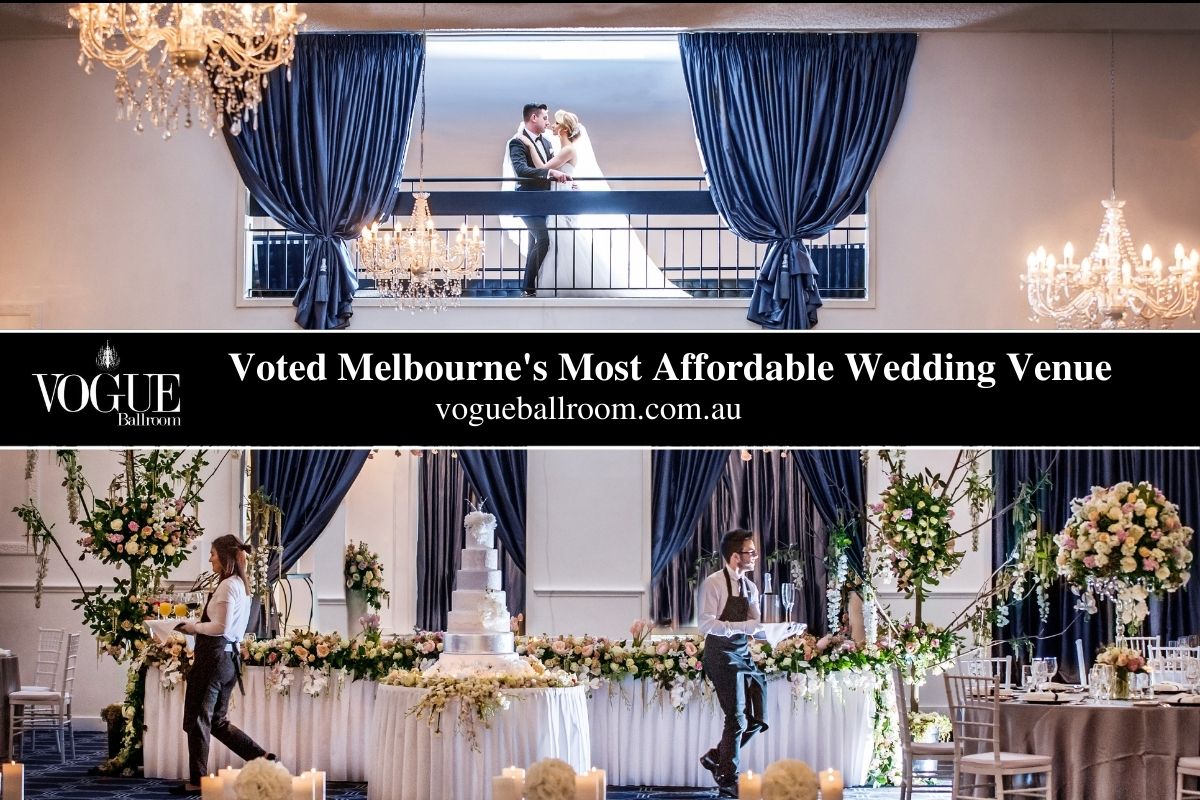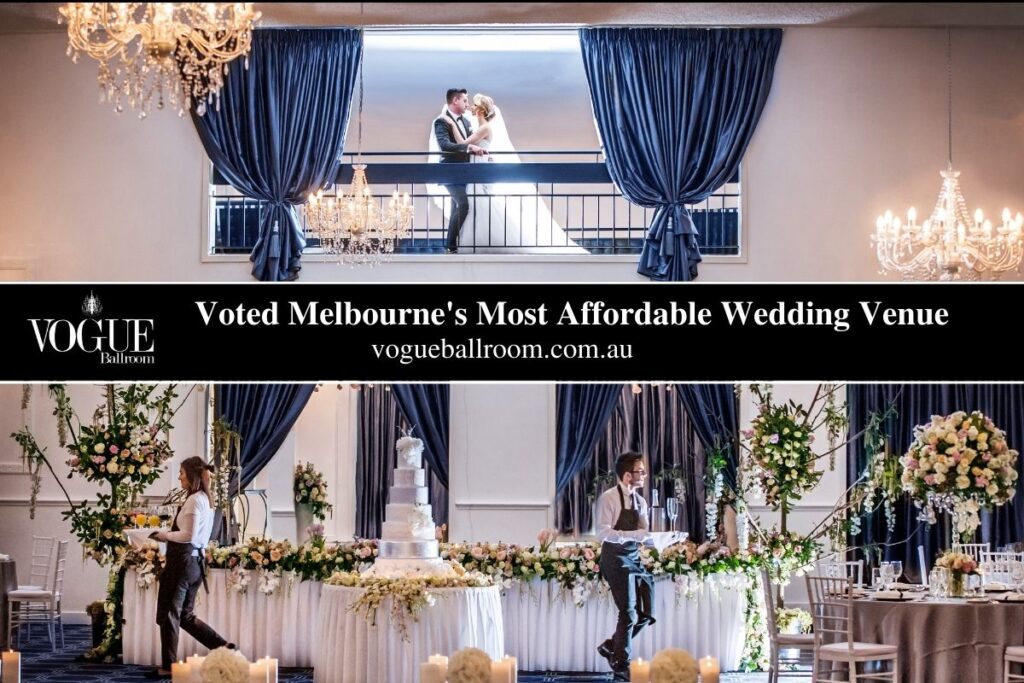 These days, removing the garter is the male equivalent to the bride's bouquet toss. The bride sits on a chair so her new husband can take her garter belt off her leg and toss it to a crowd of bachelors. Supposedly, whoever is lucky enough to catch it will be next to get married.
The tradition got its start in the Middle Ages when a honeymoon wasn't exactly a private getaway. When the lucky couple rushed away to consummate the marriage, guests would follow them to the bedroom, watching to make sure they did seal the deal, according to Mental Floss. As if having spectators wasn't bad enough, rowdy guests would grab at the bride's dress as she walked by, trying to snatch a piece off for good luck. (Find out the crazy reasons bridesmaids became part of the wedding party.) This was way before elastic was invented, so the garters holding the bride's stockings up became a go-to prize for handsy guests.
Over time, people began to realize that gawking over the marriage bed was a tad intrusive. Instead, the groom would toss the garter to guests waiting outside as a taste of what he and his wife were up to behind closed doors. Eventually, the tradition became part of the reception—no need for guests to hover outside the hotel room. So if watching the bride show some skin makes you blush, just be thankful that you've only seen a little leg.
What Is A Garter?
A garter is - at a functional level - a band of fabric worn around a person's leg to ensure a sock or stocking is kept up. Despite this, they are often more of a fashion statement - and are seen as a seductive fashion accessory.
Whilst garters might generally be thought of a women's accessory, in the past, they were popular for men in Elizabethan England, with several Shakespearean characters sporting colourful garters. Nowadays, garters are primarily seen in women's fashion to provide an extra level of seduction for their outfit, and they are also a strong wedding tradition.
Wedding Garter History and Meaning
Hundreds of years ago, there were many superstitions and beliefs surrounding the wedding day. One superstition was that owning a piece of the wedding dress would bring good luck, leading to wedding guests essentially attacking the bride to rip off a piece of her gown. This led to brides wearing a specific article of clothing to be given out as the lucky piece: the garter. Another belief was that the garter was a symbol of the newlyweds consummating their marriage, so family and friends would take the garter as proof of consummation. Both of these ancient beliefs result in the garter being removed from the bride and given to someone who attended the wedding.
Today, the removal of the garter is reserved for the groom. There is typically a time set aside during the reception for the groom to do so in front of all of the witnesses, followed by the groom tossing the garter to all the unmarried bachelors in the crowd. Usually, the bride will perform the bouquet toss first, and then the groom will do the garter toss. This garter toss is very similar to the bouquet toss in that it is said that whoever catches the garter will be the next man to be married. The man who caught the garter will then place the garter on the woman who caught the bouquet.
How to Wear a Wedding Garter?
The function of a garter is to hold up stockings on the bride's legs. Therefore, there is no correct leg to wear it on. You may choose to wear your garter on either your left or your right leg based on your personal preference. Many brides choose to wear two garters: one to toss, and one to keep. If this is the case, you should wear both garters on the same leg with the tossing garter placed lower than the keeper garter. The most important thing is to make sure your partner knows which leg it's on so that he can retrieve it easily when the time comes.
You want to make sure that you don't wear your garter too high or too low, so generally, the best spot for it is just above your knee. This way it won't cut off circulation or rub against the other leg, and it also won't slip off. However, you can try it on in a few different locations to see what is most comfortable for you. If you are planning to have photos taken of you with your dress lifted to reveal your garter, you'll want to place it low enough so that you don't accidentally flash the photographer when you're taking the pictures. Keep in mind that when your partner goes to remove the garter, all of your guests will be watching so having it a bit lower so that you don't show anything indecent is a good idea.
Where do you place the garter on your leg?
It's generally recommended that you wear your wedding garter just above your knee. This is usually the narrowest part of your leg, and your garter won't rub your other leg when you walk or dance. Also, if you are wearing a mermaid or tighter fitting wedding dress, around your knee is where your dress will flare out, making this an ideal location for your garter. You can, of course, adjust it and put it higher if that feels more comfortable.
Do you have to wear your garter for the entire wedding?
You've got a few different options when it comes to wearing a garter on your wedding day. The first is to wear the garter all day, whether or not your partner will be removing it and throwing it into a crowd later in the evening. Look for a style that's made of soft stretch lace that will lay flat against your skin instead of one made of gathered fabric. If you've got your eye on something more ornate, you can always keep it in your purse until a few moments before the throw. Once it's time, head to the bathroom, slip it on, and head for the dance floor.
Modern & Meaningful Designs
These are not the designs of your mother's or grandmother's era, and they aren't even the designs from when you were a kid! Today's wedding garter designs are modern, fresh and thoughtful. They are beautiful, delicate and very stylish. They are made with amazing and unique materials.
Today's designs are meant to be loved forever. I pride myself on hand, making a garter that looks like something today's bride would wear - a design as stylish as she is!
In addition to expressing their style, brides are also getting a garter because they have it made out of important materials in their families, such as their mother's wedding dress or their grandmother's veil. So, they might not be wearing their mother's wedding dress, but they still have her close on their wedding day. They use a little piece of their family materials to make a family heirloom garter that is special to them. 
Not For Tossing
Brides today are seeking out garters to be the perfect accessory and heirloom for their wedding day. They are looking for something that is a small, but meaningful reflection of their style that will be a lifelong reminder of how they felt on their wedding day. These are not the cheap and cheesy pieces of fabric that get tossed. Garters today are not meant to be tossed.
If you haven't seen a wedding garter in a long time, I invite you to check a few of them out right here in my garter shop. You will be pleasantly surprised by the modern, yet feminine, and truly creative garter designs out on the market for brides.
In addition to outdated garter designs, many people are scared of the wedding garter toss. And, well, the garter toss is often associated with a bridal garter. Many think that just because you wear a wedding garter, you have to do the garter toss. (If you read my blog at all, you know that this isn't true, but this is still what most people think about the garter!)
Many are scared to be the ones to do the garter toss, and they are even more scared to be one of the single people called out to the dance floor during the wedding reception to catch the garter!
If you are scared by the garter toss, check out this post I wrote explaining that wedding garters are not for tossing! This might make you feel better! 
Wedding Garter Styles and Sets
Because the wedding garter is hidden underneath your wedding dress, you can choose one that fits your personality. You might want to choose a simple white one to follow tradition, or you can choose a sexy one that will look great in photos. You can even incorporate your something blue into your outfit with a blue wedding garter. Today, there are many different styles of garters and garter sets to fit every bride's tastes and needs.
A bridal garter set comes with two garters, one more embellished and fancy and the other more simple. They match in colour and design, and the bride can choose to keep whichever one she wants. Popular materials for garters include lace, satin and silk. Satin and silk feel comfortable against the skin, while lace makes beautiful details. You can choose garters in any colour or pattern you'd like, from animal print to superhero garters to pretty jewels. Classic colours include white and ivory, as well as different shades of blue to serve as the something blue of the wedding day outfit. Remember that because the wedding garter is not a visible part of your attire, you can choose one that doesn't necessarily fit your wedding's theme. Have fun with this sexy accessory and select one that fits your personality. You can also make it a fun surprise for your partner by incorporating one of his favourite hobbies.
Songs for the Garter Toss
Traditionally, the garter toss takes place during the wedding reception. The groom removes the garter from the bride's leg, sometimes with his hands or perhaps with his teeth, while a crowd watches. Following the bride's bouquet toss, the groom tosses the garter to all of the eligible bachelors at the wedding. Depending on what kind of mood you want to set, many different songs can be played. Here are a few popular songs that will get the party started during the garter toss.
Sir Mix A Lot – Baby Got Back

Marvin Gaye – Let's Get It On

Destiny's Child – Bootylicious

The Mission Impossible Theme Song

Blondie – One Way Or Another
Whether you choose to follow tradition or want to take a more playful route, the wedding garter can play as big or as little of a role in your wedding as you'd like. Do whatever is most comfortable for you – if that means only your husband gets to see the garter on you, or if you want him to retrieve it in front of a crow. To check out more lingerie styles, check this best lingerie Melbourne. 
Do you have to toss your garter?
Whether or not you toss your garter is entirely up to you. If you aren't into the garter toss, don't do it. If you (or your partner) would rather not toss your bridal garter at your reception, that is perfectly okay.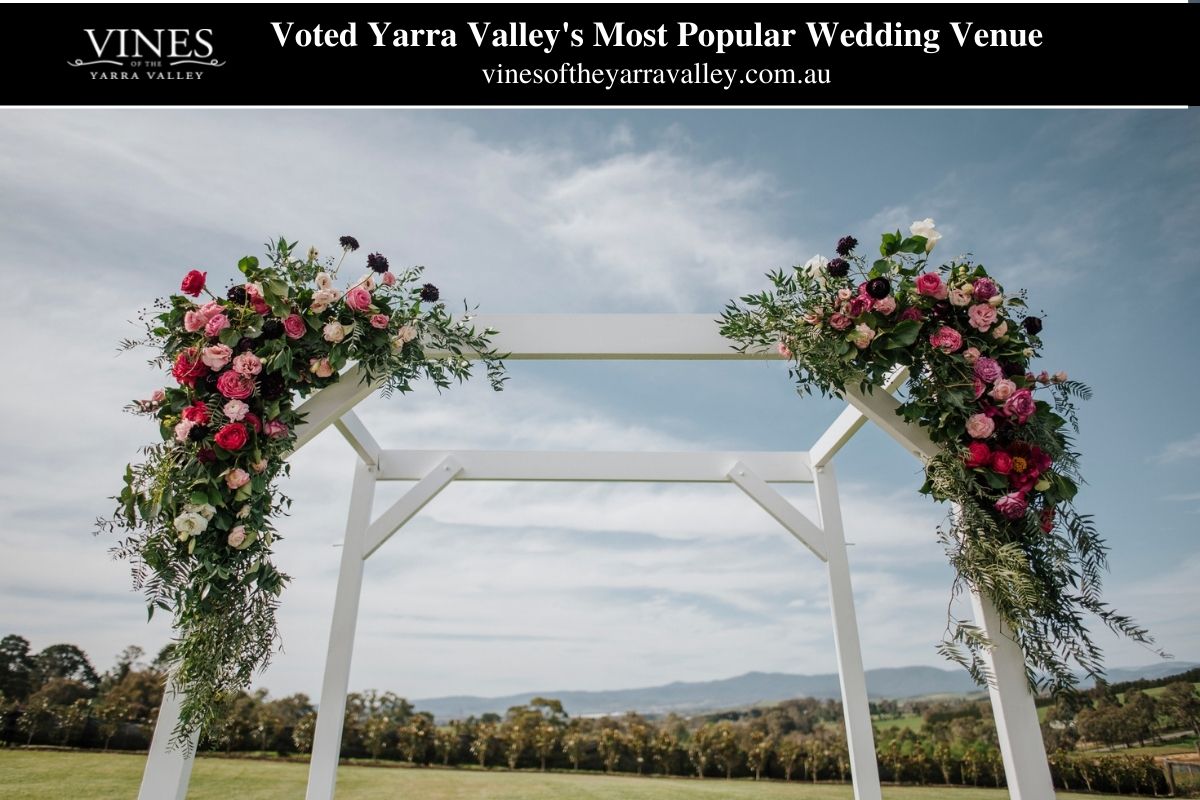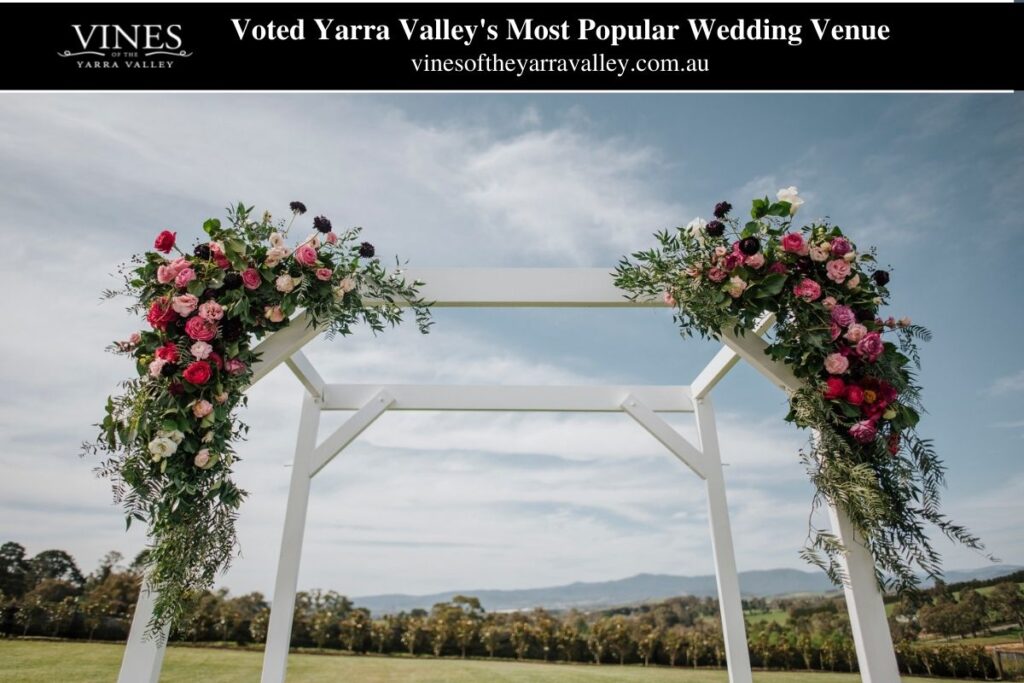 Garter Toss Alternatives
There are plenty of ways to get creative with the wedding garter tradition to make it your own, and you can modernize it in any way you want to.
One common reason for not wanting to actually toss the garter is that many brides want to keep it as a modern heirloom—if that's the case for you. However, you still want the fun moment of the groom peeling it off and then tossing it, consider getting a separate toss garter. A tossing garter is just an extra garter (often simpler than the main garter) that the groom can take off your leg and toss, while you get to keep your real garter as a keepsake forever.
Some brides may want to toss the garter but are uncomfortable with the idea of their groom fishing around for the garter beneath their dress as their parents and grandparents look on. If this is you, you can opt not to wear the garter, and you can hand it to your groom just before the toss. Tailor the toss to suit you.
This isn't for everyone you may choose to remove your toss garter for your husband to throw discreetly, or you may decide to keep it for his eyes only, the choice is entirely yours!
The main role of a bridesmaid is to assist the Maid of Honor with her big wedding-planning duties and offer additional help to the bride as needed. They are all responsible for so many other pieces that go into planning and executing the bride's dream wedding.
Bridesmaids and maid of honour are two essential roles of the bridal party in a wedding. The main difference between bridesmaid and maid of honour is that the bridesmaid is a young woman who serves as the bride's attendant while the maid of honour is the chief bridesmaid.
They do not have to be single, but typically bridesmaids and groomsmen are younger people who are able to drink and party. Usually, bridal parties are more important, as they plan more events for the bride and help with all the wedding day duties. The groom just has to pick his best man and groomsman.
A bridesman is the male equivalent of a bridesmaid. He is chosen by the bride to be a member of the bridal party and is often a relative or close friend.