Planning a wedding is always stressful, especially when you're trying to keep it affordable. 
It's easy to feel the pressure between all the decisions to be made, the number of vendors to coordinate, and the sheer importance of the whole thing. 
Add to that the fact that the average wedding costs, and it's enough to send anyone's brain spinning!
Figuring out your wedding budget can be confusing if you've never planned a significant event. 
It's difficult to nail down a dollar amount if you're unsure how much bang you can get for your buck. 
Sometimes the wedding a couple of wants doesn't align with what they can afford, and that's when the trouble begins.
Your wedding is one of the best days of your life, so you may feel pressure to plan an elaborate celebration. 
But there's no need to go into debt. You can have a wonderful, memorable wedding—no matter what your budget is!
Looking for the best Wedding Photographer in Melbourne? Check out our ultimate list here.
If you don't want to sink boatloads of money into one (although extraordinary) day, we have some practical tips for planning a cost-effective celebration you'll still love!
But First, a Big Tip.
If we could give one overarching piece of advice on making your wedding more affordable, it's to opt for non-wedding things wherever possible. 
For example, could you have a regular cake made that's not a "wedding cake"? Could you get a standard limo package instead of the "wedding package" that charges for things you may not need? Can you get a generic guest book versus only shopping from wedding guest book vendors?
The wedding industry is notorious for adding a premium to the cost of products and services because they know most couples will pay for it. 
But if you're a savvy shopper, you can short circuit parts of your planning to avoid this and put more money back in your pocket.
This will be the rationale behind some of these suggestions, but we wanted to call it out separately because it can make a big difference. So now, on to the tips!
How to Plan a Wedding on a Budget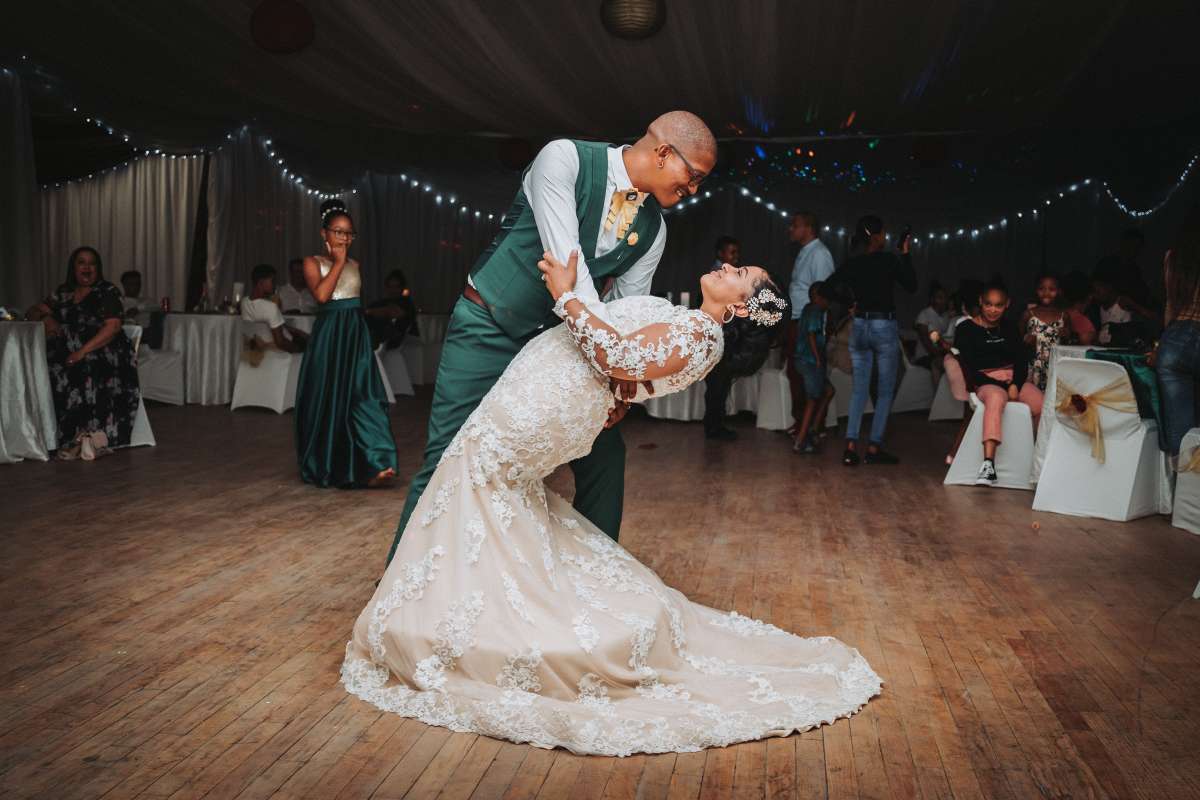 Determine The Kind Of Wedding You Want.
When you picture your wedding, what do you see? A swanky reception at a downtown loft? A backyard barbecue with all your friends and family? A classic hotel ballroom reception?
If you need a little more inspiration, think about all the weddings you've been to, seen on TV, or scrolled through on Pinterest. What did you like—or not like—about them?
Don't get hung up on the little details just yet. Instead, think about the overall feel you want your wedding to have when planning a wedding on a budget; knowing your priorities matters.
Have The Wedding Budget Talk.
Everyone paying for the event (bride, groom and parents) needs to sit down and look at the total wedding budget. 
This might be your first experience budgeting with your future spouse as a team. What a priceless experience! 
Learning to talk openly and honestly about how much you can spend—and how much you're willing to pay—on your wedding is going to lay the groundwork for wonderful budget date nights once you're married!
As uncomfortable as this budget talk might be, just remember—it's a heck of a lot easier than still paying for your wedding day on your fifth anniversary!
When we say budget here, we're not just talking about how much money you can spend in total—we're talking about how much you should spend in each specific area.
We suggest breaking the total wedding budget into categories and figuring out what percentage to devote to each:
Reception: 55%
Ceremony: 12%
Photography: 10%
Wedding Planner: 10%
Dress and Tux: 8%
Miscellaneous/Cushion: 5%
You should set your ratios based on what's important to you. 
Maybe you're willing to splurge on photos, but flowers don't matter to you. If you care more about one area than another, change up the percentages.
Decide What Is Non-Negotiable.
Based on your percentages, take a moment with your fiancé to decide on your top three must-haves for your big day. 
They can be practical or frivolous: an outdoor reception, a plated surf and turf dinner, loads of flowers, a live jazz band—whatever is most important to you.
You can come up with your wish lists separately or together, but make sure you sit down and determine what you both want. Then, let that vision dictate your budget.
Trade-In Your Cake For Cupcakes.
Nowadays, a traditional wedding cake and cake cutting ceremony aren't nearly as typical as they once were. 
In most cases, your guests will have dessert with dinner and may also enjoy a sweet table. 
Plus, if you have a few speeches at the reception along with key dances (first dance, Father-Daughter Dance, Mother-Son dance), it can feel like one more formalized thing is just too much.
Instead, opt for cupcakes! No cutting is needed, easier to serve, and it can come in many flavours, appealing to every palette. 
They're also more cost-effective and more manageable for guests to take home at the end of the night, meaning less waste if you have leftovers.
We're forgoing a traditional cake for mini cupcakes in 6 different flavours. 
It's been a joy to coordinate since we haven't had to research cake designs, pay a large deposit, or book tastings. 
It's a low fundamental way to honour the tradition of cake without it being a big thing. (And look at how pretty they can be!)
Has your heart set on cutting the cake with your new husband? Get a small cake! 
Many bakeries will make small 6″ or 8″ round cakes that are beautiful—looking for something even more frugal? 
Order your cake from a grocery store (just don't tell them it's for a wedding, or you may pay more!) 
We often like sheet cakes from the grocery store more than fancy cakes, so that this option can make a lot of sense.
Book During The Week
Many venues will be willing to cut clients a deal for booking a wedding from Sundays through Thursdays. 
Venues want their entire week filled and can struggle to fill weeknights, giving you some leverage to negotiate a lower price. 
The other upside to this is that most weddings tend to have fewer guests if the big day occurs during the week, lowering your costs in several areas.
Choose Non-traditional Venues
These include flower gardens, botanical gardens, lakeside venues, and other similar venues where you may not initially think of having a wedding. 
Even if a venue isn't listed as a wedding venue, you can often still book your wedding there. Frequently, these venues come at a lower cost since they are not typically used for weddings.
When it comes to your special day, Vogue Ballroom has proven itself to be an iconic wedding venue and function centre in Melbourne.
Shop For Venues That Include Equipment
Some venues will include at least part of your equipment (most often chairs and tables) in their overall cost for the platform. 
If you can book with a place that does this, it's often priced cheaper than if you buy the equipment elsewhere, especially if you are expecting big numbers at your event.
Get Flowers That Are In Season
Buying flowers that are out of season is much more expensive than buying those that are in season. 
Roses, Tulips, and Calla Lilies are all-year-round in seasons and are famous for wedding use. 
If the flowers you want will be out of season at the time of your wedding, consider buying the seeds and planting them beforehand to save yourself a lot of money. 
You can also create your flowers with tape and ribbons to achieve an arts-and-crafty look that is significantly cheaper than buying actual flowers.
Set Your Wedding Budget Beforehand
Knowing your budget before going shopping will not only keep you from buying more than you need, it will help you negotiate with vendors and get them to compete with each other to give you the best price. 
A quick search on Pinterest for wedding items will help you gauge costs and how much you need for each item.
Buy At The End Of Wedding Season
The end of the wedding season is when the most significant deals are. 
Boutiques are trying to clear space for the next season, and people also often want to get rid of some of the things they bought for their wedding.
Whether you're looking for a dress or just some supplies, this is the time to get significant discounts on many items.
Skip The Things That Don't Matter To You.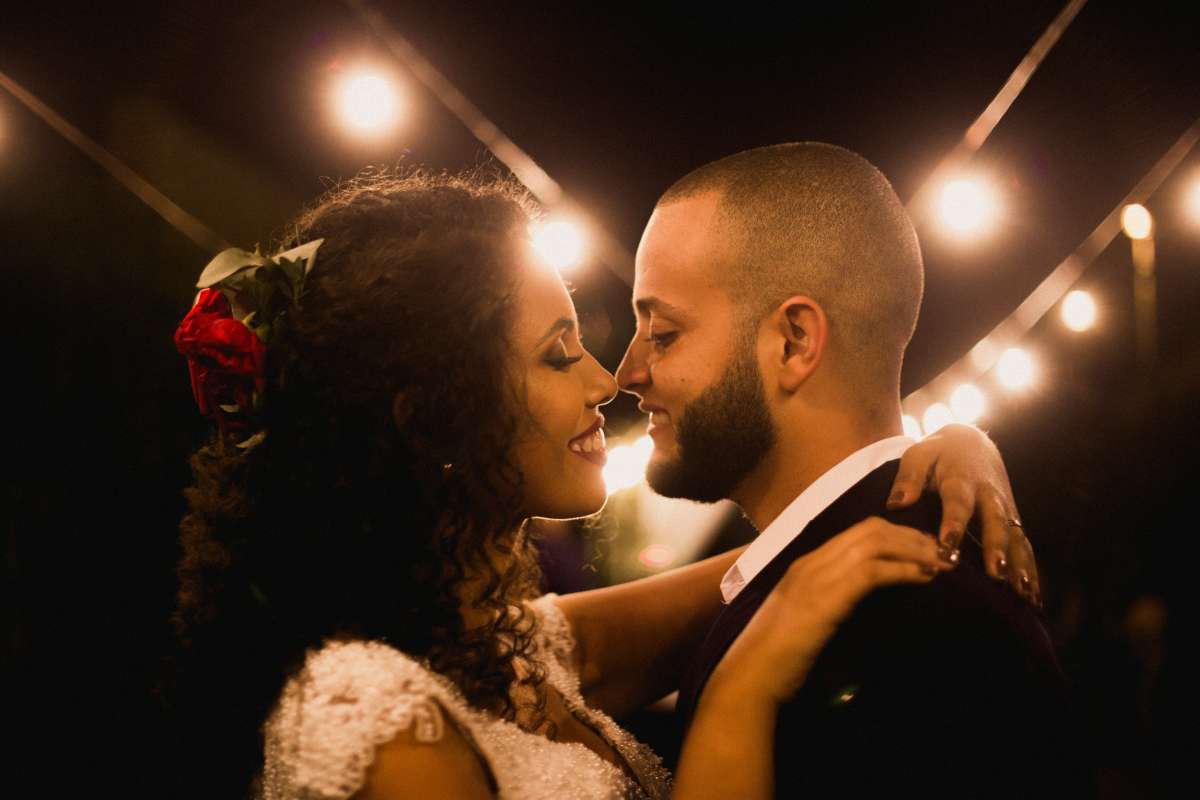 Just because something is "part of a wedding" doesn't mean you have to do it. 
In speaking with friends and other brides, things like a guest book and favours are two that can be on the chopping block. 
The guest book is often missed, and people will often write their message to you in a private wedding card anyways. 
Favours are often left at the venue at the end of the night, and unless practical, they may end up collecting dust.
Some other things you may want to skip are wedding programs, ceremony musicians (opt for a DJ instead), and a second photography shooter. 
We're also leaving out the bouquet toss and garter toss, neither of which we have any interest in doing and both of which cost money.
That being said, look at what's important to you and your husband-to-be and don't skimp on the meaningful stuff. 
As we talk about in my post on how to plan your wedding with intention, the goal is to make the day something meaningful to both of you.
Where Possible, Go Electronic.
Unlike when our parents got married, we live in an era where technology and electronics are ingrained in our lives. So take advantage of this and go digital where possible!
A great example is for save-the-dates. You can send these out electronically through sites like Paperless Post and Punchbowl. 
Have people on your list who don't have email? Send them a save the date postcard instead! Postcards are typically less expensive since there's no need for an envelope. 
Plus, save-the-dates are less formal in general and are only one "page", so a postcard works just fine.
You can also create a wedding website with information for your guests to streamline communication. Less to include on your invites means less paper and lower cost!
For the invitations themselves, you may want to go with hard copy physical invitations, but you can save money there too. 
For example, we're getting four-panel invitations (folded cards) because they're cheaper than multiple pieces and make it easier for guests to have all the information in one card. 
And while we're doing RSVP postcards (again, cheaper than cards with envelopes!), you could collect your RSVPs electronically to save more money.
See If Your Hotel Provides A Complimentary Shuttle.
Trying to organize a bus to take your guests to and from the ceremony or reception? Before you book, look into what your hotel offers. 
Ours offers a complimentary shuttle to the ceremony and back from the reception, just from guaranteeing a certain number of rooms booked for the event!
Yes, it's just a regular school bus and nothing fancy. But it's perfect for the 15-minute trip and makes things convenient for our guests.
Use Your Ceremony Flower Arrangements At Your Reception.
Our florist made this recommendation, and we love her ingenuity. So when you're choosing floral arrangements for your ceremony, look at how you can reuse them in the reception area afterwards.
For example, the large floral arrangement on the arbour of the ceremony structure will be placed on the head table for the reception. 
The two large arrangements at the front of the seating area will be moved into the small barn structure where we're having our cocktail hour. 
The only flowers that aren't being reused are the petals from the aisle. This makes your floral dollars go much further and prevents waste.
For more specific suggestions, check out this great article about how to repurpose wedding flowers.
Look Into Reusing Suits From Other Occasions.
If friends in your group are getting married around the same time, see if you can use this to your advantage. 
For example, my fiancé and one of his groomsmen were both groomsmen in another friend's wedding and got custom-made suits from Indochino. 
Instead of getting new suits, they're going to wear those suits, which means there are only two groomsmen left who will have to bring suits for the wedding. They'll be able to get theirs custom made at Indochino too to match.
To make him stand out a little, my fiancé will be getting a matching vest for his suit (also from Indochino) and have a boutonniere that matches my bouquet and will differ from the groomsmen boutonnieres.
This is perfect since it saves two people from buying yet another suit but doesn't sacrifice my fiancé from standing out.
Order Gifts Online, During Sales, And Use Cash Back Sites To Save Even More.
As you get into planning, you'll realize that there are many gifts and small things to buy, like gifts for your bridal party, accessories, and decor. 
Make a list of what you need and where to buy everything from. We ordered almost everything online and took advantage of big sales like Black Friday and Boxing Day to save even more. 
The icing on the cake? Use cashback sites to save up to 10% on our purchases. By ordering well in advance and stacking savings, we were able to make our budget go further.
Use A Friend As An Officiate
Officiates can often cost upwards of $200. 
If you're not using a church and are looking at hiring an officiant, it's much cheaper to help a friend get a license online and have them do it instead.
Hire A Music Student/Group For Your Music
Wedding DJs and bands can be expensive. Frequently, music programs at your local university will have students who are willing to work a wedding for a much lower cost. 
Finding a student you can trust to work your wedding can save you hundreds or even thousands of dollars on music alone.
Choose Beer And Wine Rather Than An Open Bar
If your venue will let you, buying beer and wine off-site in bulk and bringing it in isn't nearly as expensive as an open bar can be. 
Not only is hard alcohol served at a bar more expensive on its own, but you can often find more deals on beer and wine sold in large amounts than you can with liquor.
Pick A Smaller Venue
With a smaller venue comes a smaller guest list. This lowers the cost of almost everything with your wedding, as you need fewer supplies for fewer people. 
While many people want a big wedding with many guests, smaller venues can often lead to a more intimate and less expensive event.
A Beautiful Wedding on a Budget Is Possible!
 Remember: Your wedding is about the two of you and your marriage. And that will last much longer than one day of celebration. 
Through all of the wedding planning hoopla, remember not to lose sight of what truly matters. 
Spending a ton of money on your wedding day won't prove your love for one another, but it can leave you with an empty bank account. 
Need help planning your wedding? Check out our list of Wedding Event Planners here.
It's entirely possible to throw a budget-friendly wedding that's beautiful, stylish and affordable!