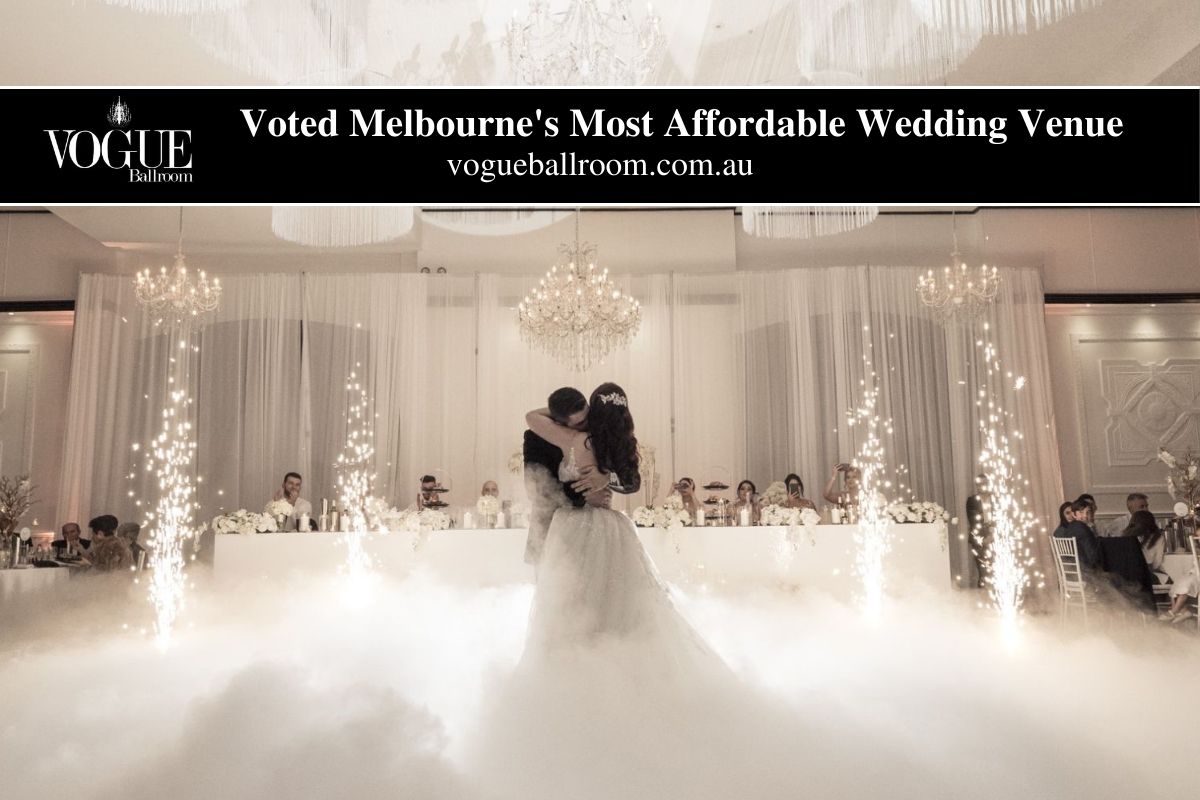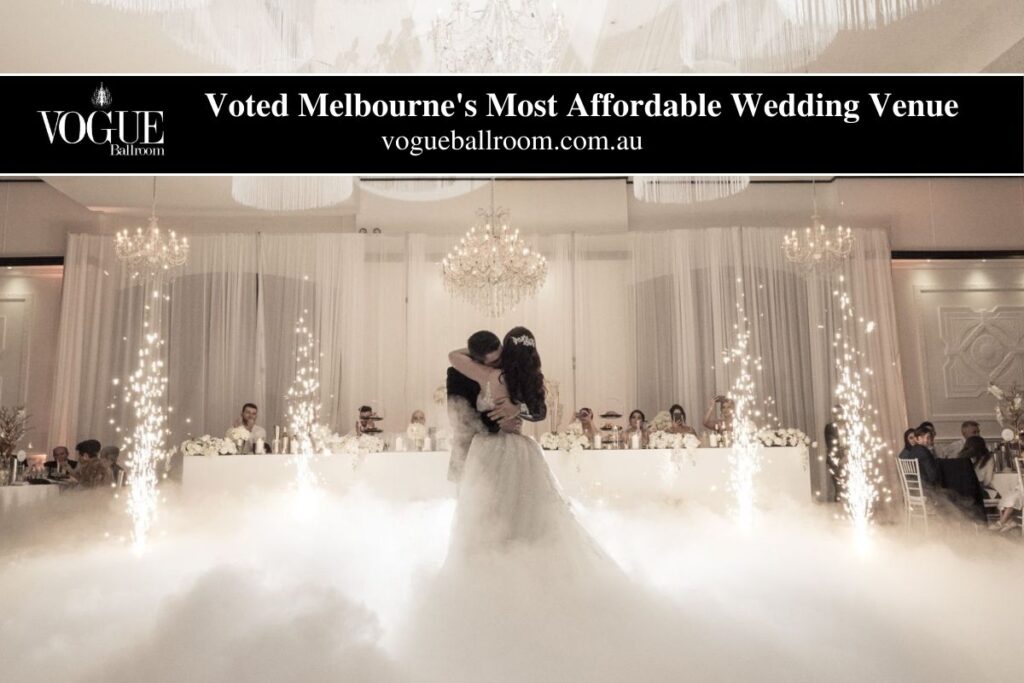 The wedding market is a $50-billion industry. The duration of the average engagement in the US is 15 months. During this period, couples spend $4 billion on furniture, $3 billion on housewares, $400 million on tableware, and $19 billion on presents at wedding gift registries.
You can see how huge the market is. It's highly profitable and is an evergreen market to start a business in. So, if you've decided to set up a wedding barn, you couldn't have made a better decision. However, there are some things you need to be aware of.
Barns are beautiful places to host weddings. They're unique, they're special, but setting up one is far from what I'd call natural.
You'll need specific equipment to farm the vast expanse of land where your wedding barn will be set up.
This, in addition to the legal requirements and specific laws you have to abide by, can skyrocket the cost of getting your barn ready for beautiful weddings. You'll also need to make crucial decisions, such as deciding whether to include a full-service kitchen or leave it off in favour of using catering.
Check out our post on Best Wedding Venues in Woodonga Albury NSW
Whether you're a wedding professional, real estate investor, or merely an entrepreneur interested in the wedding industry, starting a wedding venue can be a big business opportunity. But it's also a big commitment. Learning how to start a wedding venue means you'll have to be undeterred by the idea of navigating zoning committees, renovation costs, and financing. 
Because, even as changing trends sweep through the industry (Ball jars one week, kraft paper another…), in reality, a great wedding venue doesn't need a ton of bells and whistles to host fantastic weddings. So, if you're a fearless entrepreneur, starting a wedding venue just might be the perfect opportunity to open your first business, or expand an existing one.
With your finances in order, you can look for a property to convert into the perfect wedding venue.
If you're interested in rural properties, keep in mind that a barn could require $250,000 in renovations just to be brought up to code. On the other hand, with an outdoor property, you can start by hosting events under a tent—a quality 100-person tent with a liner should cost less than $5,000, for instance—while you complete work on pre-built structures.
Saying "I do" at Vogue Ballroom is an elegant and luxurious affair.
If you're thinking about starting a wedding venue business, the most critical first step is taking off those rose-coloured glasses. Running a wedding venue company is more than a labour of love, and far more challenging than you may think. It takes grit, honesty, and resources — not unlike the institution of marriage itself.   
For leasing or purchasing in urban areas, your property costs will largely depend on the location and the state of the building you rent. You'll also want to look into the size of the wedding market in your area to gauge local demand.
Look for Inspiration, Too
As funny as it might sound, Pinterest can really be a great ally here—and not just for wedding party members. Try browsing popular pins to get ideas for your project. Before you reach out to a wholesaler, auctioneer, broker, or your personal connections in real estate, answer these questions about your ideal venue:
Are you looking for a rural or urban location?

An indoor or outdoor structure?

A multi-use space or a dedicated wedding venue?
Have dreams of being your own boss? Whether you have past experience in the events industry or you just want to tap into your entrepreneurial side, then the thought of opening your private wedding venue has possibly crossed your mind. While it's a huge commitment, it's also a safe industry to bet on.
Couples continue to splurge on venues for their big day (the average cost for a beach wedding venue in 2017 ranged from K to about K), and when you own a property that gets rented out for private events, like weddings, your real estate investment can potentially pay for itself in a short time.
We talked with Danielle Hansen, owner of Duncan Estate in Spartanburg, South Carolina, about the experience of opening a wedding venue and how she's turned it into a success.
Take a look at your finances.
Envision what you want your wedding venue to look like, and then assess your current finances. Do you want to build a new property or take over an existing space? Are you able to put down a down payment or do you need financing? Should you consider investors? The answers to these questions will help you figure out what type of small business loan or business line of credit you need to apply for. "If you can, make improvements [to your venue] in stages as you earn income from the business," explains Danielle. "I didn't secure any financing other than my mortgage — I just kept reinvesting my income."
Choose a location
If you're taking over an existing space, your location is already picked out for you. But if you're building your own wedding venue on a plot of land, there's a lot to consider when it comes to the location. Do you envision endless rolling hills in the countryside as the backdrop for wedding ceremonies or do you picture your clients saying "I do" in the hustle and bustle of a big city? "I stumbled upon this historic, 120-year-old mansion one day on the way to go grocery shopping," says Danielle. "I thought it would be a great place for weddings, and somehow I got approved for the mortgage." The mansion that Danielle bought had always been a private residence, so there were a lot of renovations to be done to turn it into an event space. Her biggest challenge? Navigating local zoning laws and building regulations.
With an accurate estimate of your startup costs, it's time to find a venue. Location is just as crucial in choosing a spot for your wedding venue as it is in any other real estate transaction. Research your local wedding market to see what customers want the most from location, whether that's rustic barn weddings, sunset beach weddings, or church weddings.
The amount of prep your new venue will need is going to depend on the size, type, and location of your site. If you're buying a rural property, you may need to invest a significant amount into renovating existing structures, building new structures, installing parking, and more. But if you choose a downtown location, you're going to need equipment and supplies to host weddings successfully. You'll need to buy at least a few hundred folding chairs and tables, for example, as well as a stage, DJ equipment, a dance floor, equipment for serving food and drink, and so on.
Are you dreaming about a venue, business planning to open a place, or actively operating a wedding venue? Then you may be wondering— Is opening a wedding venue a profitable business? 
It's a question a lot of people today have, mainly due to thethe recent boom in the opening and building of wedding venues across North America. 
As a wedding venue owner myself and a coach to the wedding venue owners, I've been blessed to have hundreds of in-depth conversations with prospective, new, and very established wedding venue owners. You'll be really interested to hear some of the things that I've learned about how much wedding venue owners make. Many more venues than you expect, even the ones that look seemingly successful or are hosting a lot of events, are barely breaking even or losing money. 
From the outside, this may be very hard to see. You're seeing venues that have built beautiful spaces that have most of their Saturdays booked. 
But what you're not able to see behind the scenes is when a venue owner has taken on a lot of debt, is inefficiently running the business, isn't ready to charge enough based on their location or service level to be profitable, and isn't at a high enough volume to get over the heavy-duty fixed costs in this business.
By and large wedding venue owners are a very optimistic group of people. I like to joke with venue owners that you have to be half crazy to get into this business, because who else would build a building and hope someone rents your Fridays, Saturdays, and Sundays. 
One of the top resources that engaged couples uses to find wedding venues are wedding-related websites (like Wedding Spot and EventUp). That's why it's essential to list your wedding venue in an online marketplace. Another essential marketing tool for wedding venues? Social media. And don't forget about how powerful in-person networking can be for your business. "With my background in marketing, I didn't want to pay for traditional advertising," says Danielle. "I donated my venue for community events and networked with local bridal dress shops. I used their photos in all my social media and requested online reviews. Eleven years later, we still don't pay for advertising!"
While Danielle did have a background in event marketing, she had never planned a wedding when she decided to open up her wedding venue on a whim. Since then, her Spartanburg venue has hosted more than 350 weddings over more than a decade. It can be a big undertaking to start your wedding venue, but with the right planning and execution, you can create a space where engaged couples would love to say "I do.
Cost
I would summarize this consideration in one sentence by saying "wedding barns aren't cheap." Of course, the size of the barn and facilities you intend to add to it will determine how much it will cost to a large extent (add compliance with fire, building, and health codes to that as well).
I had to dig a well for water, and it cost me a few thousands of dollars to get it done. Running power lines in the area, obtaining permits, code compliance (such as sprinkler systems and ADA compliant bathrooms), and marketing or advertising costs are just some of the other expensive things that raise the cost of setting up a wedding barn.
Spend as much as you need to spend to create a standard barn—or an exceptional one. But, remember, the better the barn, the more you can charge for it. So, more significant investment will produce bigger profits in the long run as long as your business is successful.
Zoning Codes
Zoning codes and permitting processes can be challenging to understand, but that's not all. They vary from city to town, so it's advisable to familiarize yourself with the regulations in your chosen location so you won't run into any problems.
I built my barn in an unincorporated area, so I didn't have to worry about zoning, but yours may be different, so be sure to check with your local authorities. You don't want any legal issues disrupting your business in the future.
New or Old Barn
You already have a barn, so what? Don't think you can just open it up for weddings and start charging thousands for it. Using a barn as a wedding venue is not the same as using it for agritourism activities.
The rules are different. Structural, fire, health, environmental, and accessibility considerations must be factored into your plans. For example, your barn should be large enough to accommodate a few hundred guests.
Therefore, be sure to inspect your barn and ensure it's up to the standard for wedding venues. If it's not, you may need to retrofit it, build a barn in a different location, etc.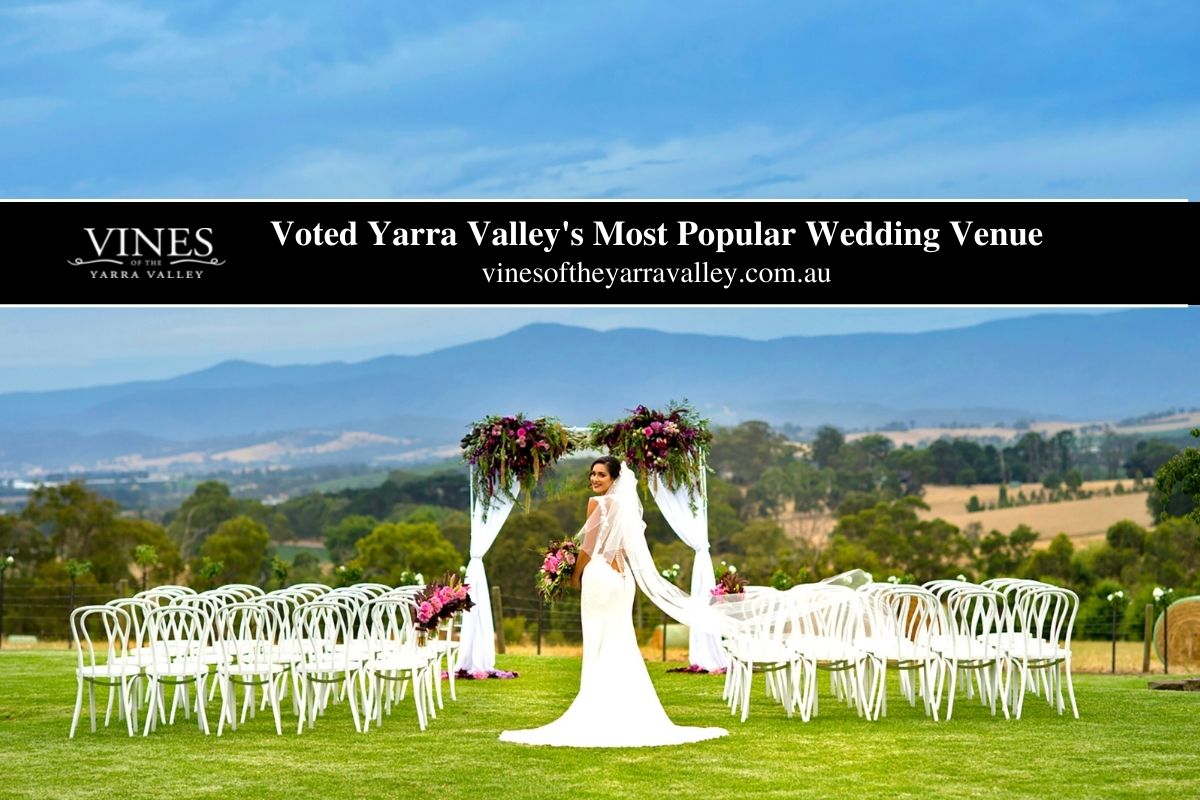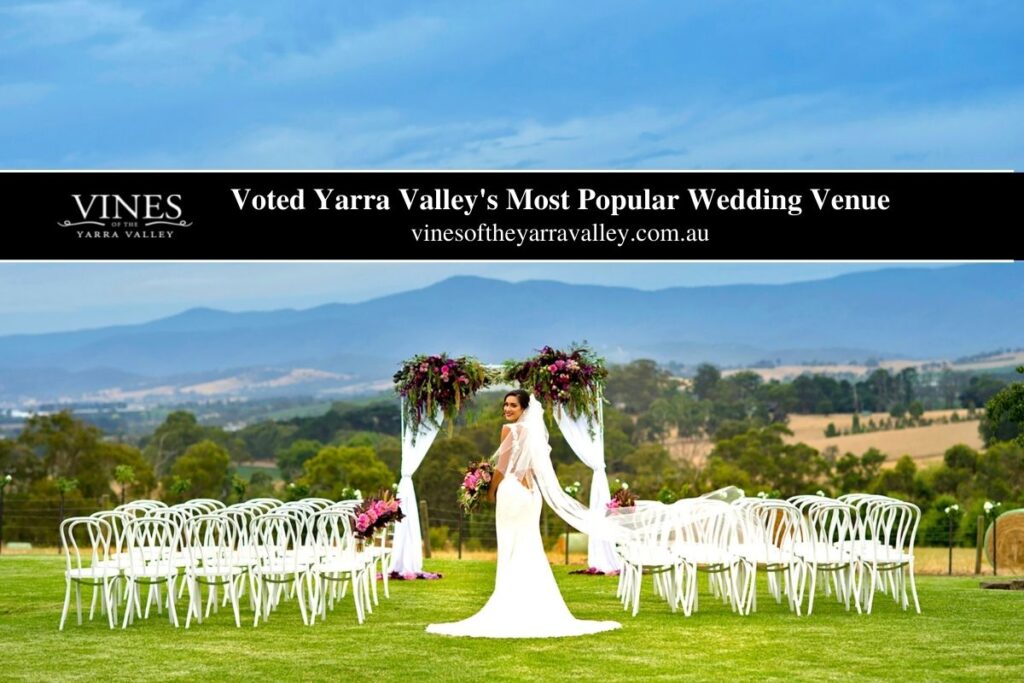 Decide What to Renovate—and What Can Wait
Your financial plan is set, you've locked down a venue—and now you're ready for financing… right? Well, not quite. Before you apply for a small business loan, you'll need to get an on-location estimate for the repairs, renovations, or additions you plan to make on your venue. It's essential to know the number so you can figure it into the cost of the capital you'll need to invest.
Consult a contractor or architect about the cost of your initial renovations. Depending on your finances and time constraints, you might not be able to complete all of your ideal repairs in one fell swoop. To get your wedding venue up to snuff ASAP, prioritize the following projects:
  Water and utilities. Identify a water supply and connect services. If your space is outdoors, this could require working with the city or county waterworks, and renting or purchasing a generator.

  Bathrooms. Restrooms are essential to making your event space usable and code-compliant. If restroom facilities are not already on the premises, get estimates for installing plumbing, or seek a temporary solution, like rented portable restrooms.

  Catering space. An onsite food preparation area is ideal for a wedding venue. But if your site doesn't have an existing kitchen, start by creating a place where caterers can set up and serve. Make sure it's accessible to the reception area. Remember that different types of food prep and service have different types of permitting required—so you'll want to look into what allows you're willing to pursue in tandem.

  Shelter. For outdoor venues, having a weather contingency plan is non-negotiable. Depending on the structures available, this might mean investing in a tent.

  Venue size. Another detail to keep in mind while handling zoning and code compliance for your venue property is maximum occupation or capacity.

  Parking. No one will show up if there's nowhere to park. Whether it's a field with parking cones or an adjacent parking garage, make sure you know how guests will park.
Most wedding venue owners start out working for free. What's unfortunate that so many don't understand is that many new wedding venue owners are working for free. Even if the business is breaking even or making some profit, the venue owner is often not taking a salary.  Often it's thought, "Well, next year will be better" or "Next the year will be the year without big projects." But that happens year after year, and then more and more venues open and the market becomes more saturated. 
Even though from the outside it looks like an easy, fun, profitablebusiness in many cases, that's  just not true.
Wedding Barns Built To Last
Barn reception venues designed and constructed using reliable post-and-beam construction methods are built for the long haul. Sometimes referred to as timber-frame construction, the post-and-beam building style makes for event barns that will outlast many neighbouring structures as the decades wear on. Post-and-beam wedding barns will last one hundred years or more if given proper upkeep over time and are often the last structures to remain standing in the wake of a natural disaster. Additionally, their employment of heavy timbers as structural support means increased flexibility in terms of the event barn's interior layout. This makes for stunning wedding barns with tall ceilings and dramatically open inside spaces. These sweeping interiors are the perfect setting for celebrating "I dos" with loved ones.
Now and then, customers approach us with questions about converting an existing barn into a fully-functioning wedding and event barn. While it's certainly not outside the realm of possibility, the reality is that it can be a costly and painstaking process. Renovating an old barn is more expensive than most people realize, and with that process can come a frustrating number of regulatory roadblocks to deal with in order to bring the barn up to code. Hidden costs by way of fumigation and re-engineering fees can run a bigger bill than a brand new wedding barn design when all is said and done. Unless the existing barn is in really great shape, the chances are high that an all-new event barn will make for a better investment long-term. When it comes to putting money into a property and business, effort should be made to maximize the value of the structure.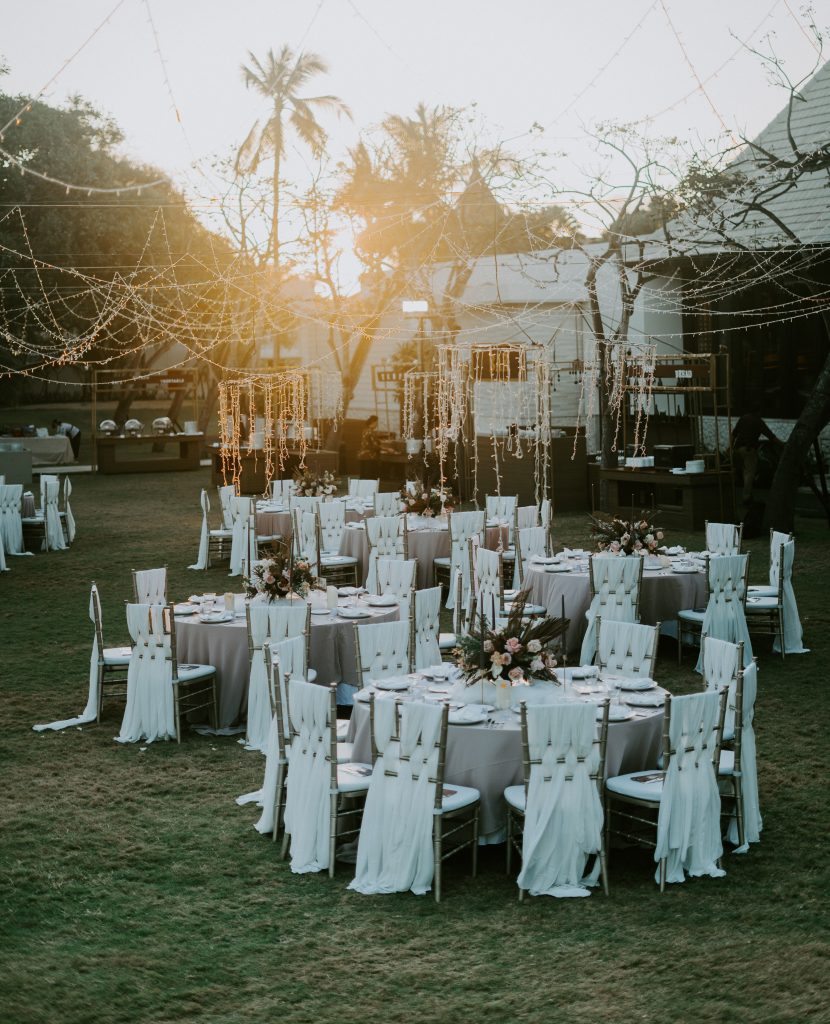 Semi-formal and dressy casual clothing will usually do just fine. If he plans to wear a suit, stick with light colors like tan and pale grey. Even a black or dark grey suit can look too formal for the occasion. If the wedding is on the casual side, leave the suit at home and put him in a blazer with pants instead.
It is somewhat of a surprise to those in the Wedding Industry that
Rustic wedding décor is still going strong
. Some have begun to incorporate vintage and industrial looks to their rustic base. Many wedding planners/ coordinators were predicting a decline in the trend during the 2017 Wedding Season.
First, you will need to apply to the local authority by way of a planning application to change the "use" of the premises. Building, structural or engineering works needed to convert the barn will need planning consent. Additionally, a building warrant is required for any alterations to any building.
For an outdoor barn wedding, choose a shoe that
is relaxed and comfortable
 — formal footwear would more than likely look out of place. For flats, try a pair of charming leather loafers or ballet flats. Avoid velvet for a barn wedding — while the luxe fabric is a popular trend, a farm venue might have a lot of dust.