Wedding moments can be further enhanced by the usage of special effects. Find out the lighting and effects that give weddings that extra "wow" element. One of the best ways to emphasise and enrich the events of your wedding is with the use of special effects. The most emotional and eye-catching moments of your wedding ceremony and reception might benefit greatly from their inclusion. The finest times to use statement effects are during the toasts, when guests are introduced, when the cake is cut, and during the first dance.
Special effects, when combined with lighting, sound, and music, can be utilised to create a dramatic atmosphere for a single event (like your arrival to the reception) or an ongoing series of events (like when it's time to dance). To ensure a seamless aesthetic flow throughout your wedding, our styling and operational teams will work with you to establish your vision for the delivery of these moments.
In contrast to their predecessors, today's special effects pose no threat to bystanders or property, allowing them to be used anywhere. We set up and monitor our gear at every event, working together with you and the venue to ensure everyone's safety. Vogue Ballroom is your perfect wedding venue in Melbourne delivering fairytale weddings for the bride and groom.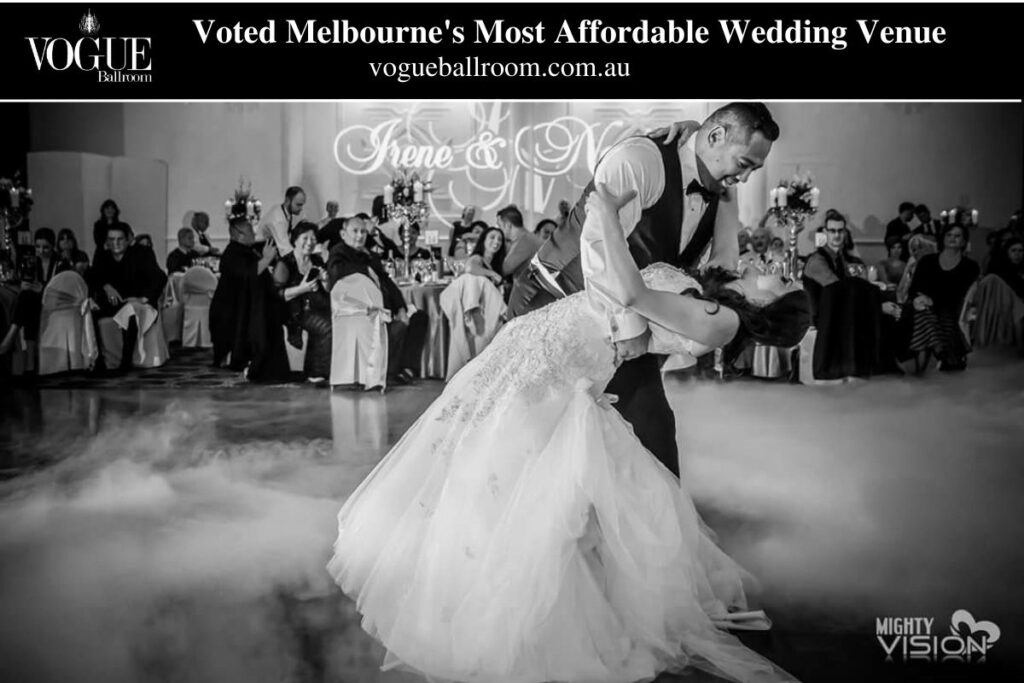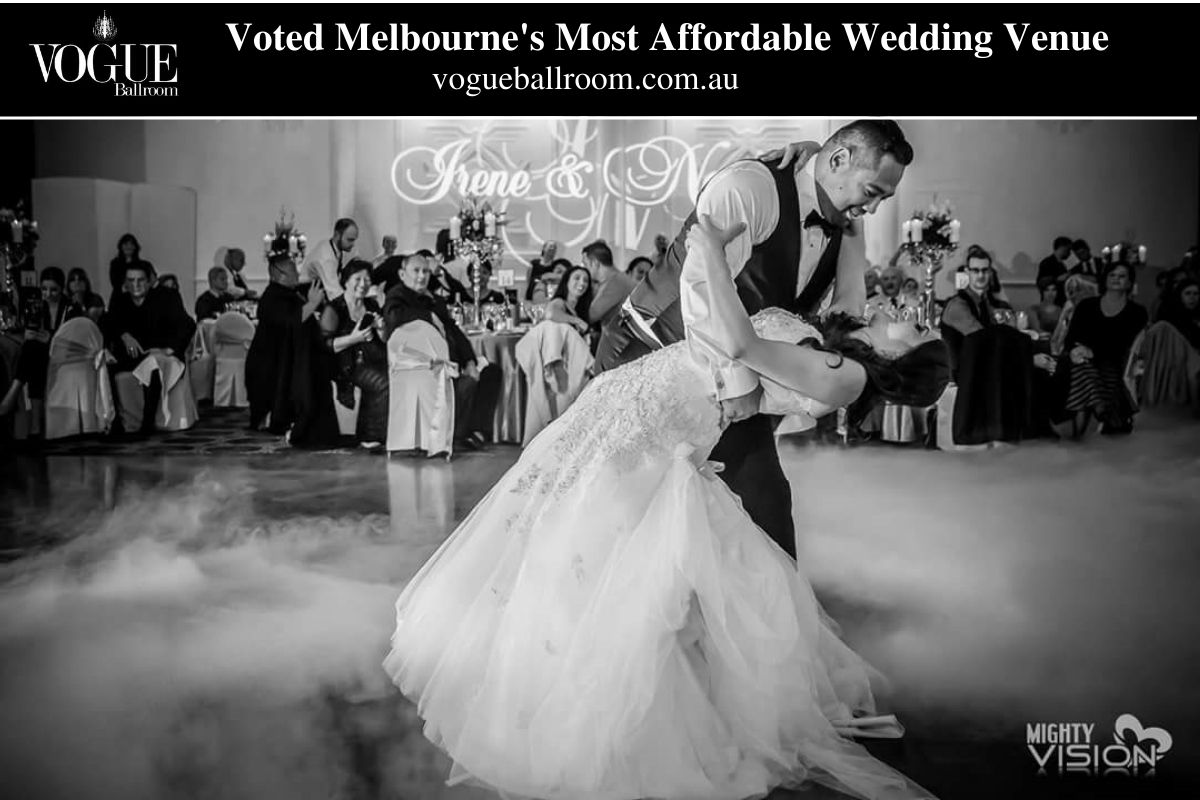 With Low-Lying Fog, Dance On A Cloud.
You and your new spouse are greeted with thunderous cheers when you are introduced at the reception. A first dance as husband and wife is then announced by the DJ. Even without any fancy lighting or sound, this first dance is a lovely occasion. Nonetheless, "Dancing in the Clouds" is an effect worth considering for a one-of-a-kind and otherworldly first dance.
Your DJ can use a dry ice fog machine to create this effect, which engulfs the dance floor in a thick blanket of low-lying dry ice fog. The average height of this fog is at knee level, making it look like you're dancing on a cloud. If you want to make a grand entrance as a married couple, it should be during the first dance. Choose a song with sentimental value, plan a coordinated entrance, and you'll have a memory that will last a lifetime.
You'll feel like you're floating through life with your soul mate by your side, so why not put that feeling into action on the dance floor? The low fog effect will make it look like you're dancing on a cloud, and you may use it to engulf yourself in smoke. Fog that hangs low to the ground has a dramatic effect on the eye but doesn't obstruct your view or ruin your images. You can have a pleasant evening until you want it to go away, and it will.
Who wouldn't want to kick off the evening's dancing on a cloud of low smoke while lights swoop over it, making it shine and swirl around their wedding dress like they're on Strictly Come Dancing? We have a variety of machines to choose from depending on the size of your venue, but We think you'll agree that the low, hugging fog looks amazing and provides for beautiful photographs you'll want to save forever. When paired with Sparklers, the fog will conceal the units and kick in at the right time to surprise your guests.
After the first dance, fog machines are fun because they highlight the DJ's disco lighting. It's best to hold off on using it until after the first dance so as not to aggravate any asthmatic guests or make any photographs look foggy. The effect of misters is more subtle and contained. You can strategically put the colour-changing mist makers, which can also be used to add a romantic touch to your flower arrangements and sweetheart table, throughout the area.
The foggy floor effect is perfect for when low lying fog is present, but it can be challenging to create. There must be no breeze (or any form of artificial cooling). Even in the winter, when warm air is pumped in through vents, they won't function. And since the wind is out of your control when using them outdoors, they are useless. When using a particular fog machine, ICE is added to cool the fog so that it remains on the floor.
As it warms up, it mixes with the ambient air. A wedding is the perfect time to let loose and have some fun with fire, especially if the two of you ignite each other. Spark fountains and other dazzling visual effects are a show-stopping option for your wedding. Put on a magnificent show by timing the fireworks to some of your favourite tunes. Spark effects can be safely produced indoors, even in a smaller space, with a Sparkular machine, eliminating the requirement for an outside area or a huge venue. You can use the cool sparks anywhere traditional pyrotechnics are banned. Learn more about this mind-blowing home fireworks display by reading on.
Allow It To Flow With A Decorative Fountain.
Ornamental water fountains can make any reception hall look more majestic and sophisticated. A waterfall of water can evoke either a timeless serenity or a modern sense of exuberance, depending on its design. Our indoor fountains look great in the lobby, but they can be utilised anywhere, including outside or even in an existing body of water. Add more drama by lighting everything in unison. Lacking imagination a little? Check out our list of Wedding Decorators in Melbourne here. 
Confetti Cannons And Confetti
Confetti is most commonly associated with secular celebrations, and this is the setting in which we most frequently sell our loose confetti and even our confetti cannons. Still, the majority of the confetti we sell is for use at wedding celebrations. Beautiful photos and videos can be captured by having guests shower the bride and groom with confetti during their first dance. This can be done by having bridesmaids and groomsmen fire handheld confetti cannons or by having a swirled fan rigged above the dance floor drop a continuous flow of confetti.
The Groom and Bride's exit down the aisle into a shower of confetti is one of our favourite photo moments from a wedding. The use of confetti cannons is on the rise; the extra volume of confetti they produce makes for spectacular photographs and captures the magic of the occasion. It's a candid and dreamlike snapshot of the newlyweds. After the ceremony, when the bride and groom are returning down the aisle, their family members and closest friends should toss confetti at them. Even so, the first time the new Mr. and Mrs. are introduced at the reception location is an exciting time for all. After the newlyweds have had some time to soak in the fact that they are now husband and wife, We think it's the ideal time for a grand entry with an abundance of confetti sprayed out of the canons, so that you can record a very enjoyable and exciting moment for the couple.
Pyrotechnics
The most common request is to have spark jets (gerbs) go off as the bride and groom arrive, and then again when they are cutting the cake or doing the first dance. To this end, we have at our disposal both conventional pyrotechnics and, more recently, Sparklers, a regular-izabel cool spark effect that can produce columns of shimmering silver sparks up to 5 m high and be turned on and off by our professionals, keeping your venue both safe and pleased.
CO2 Guns
If you and your spouse-to-be didn't meet at a church or a country club but instead at a rock concert or a love festival, you might want to include elements of that atmosphere into your wedding celebration. We rent out our CO2 guns for weddings so the happy couple can have some stage time while the DJ plays. While your visitors are out on the dance floor, you can keep the temperature down with the use of CO2 guns and jets, which release a mist of CO2 that quickly dissipates and is quite frigid.
Outdoor Pyrotechnics And Fireworks Displays
Fireworks may not be permitted at your chosen event location, but that doesn't mean your options are exhausted. Not all wedding reception locations have enough room for a fireworks display, have irate neighbours, or have livestock that must be protected before resorting to smaller fireworks displays. A pyrotechnic drive-away solution eliminates the need for unsightly and potentially dangerous cords and wires while solving any potential noise problems. Sending you go in style, we place the pyro on the drive away road and start each piece as the automobile slowly drives by.
We have provided some stunning fireworks displays for weddings, including some that were complete surprises for the bride and wedding reception and were all meticulously planned by the groom, and others that were choreographed to the couple's favourite song and featured all of their favourite colours and were capped off with some heart-shaped fireworks. We don't offer premade fireworks packages because we think each show should be tailored to its specific audience and occasion.
People often assume that the addition of any sort of special effects to a wedding will significantly increase the overall budget. Then then, you can go all out and really impress your guests with a package that includes fireworks. How much you spend is entirely up to you. To maximise your investment, we will always suggest effects that can be utilised more than once.
Planning a wedding is difficult enough without having to deal with the added burden of pyrotechnics, and that's where we come in. When we're hired to work a wedding, we offer the venue with our experienced, qualified technicians, who will conduct a risk assessment and confirm that the venue's use of all of our effects is covered by insurance. If you have any ideas for wedding effects, or if you've seen any photographs on Pinterest that you like, send them to us and we'll do our best to recreate the look for you.
Put on a private show to impress your visitors as the night winds down. For your wedding, you can order fireworks in the colours and shapes of your choice. Your wedding day can conclude on an explosive note with fireworks synchronised to the music of your choice, whether you choose a romantic, celestial performance or a bright and dramatic display.
The pyrotechnic specialists at Entertainment Effects can offer advice on what to include in your fireworks show if you're having trouble deciding. We will coordinate with the venue to clear any bureaucratic hurdles and ensure that your display is both risk-free and covered by insurance. To get more wedding ideas, check out our post on Expert Wedding Planning Tips.
Lighting
Lighting effects are one of the most underrated special effects despite being low cost, well-suited to indoor use, and sometimes overlooked. Light up your décor or flash your custom monogram on the dance floor by hiring a professional sound and lighting company. The DJ is a great resource for finding unique lighting effects. Uplighting for weddings is now offered by Goldbass. The DJ is your best bet for getting this equipment at a reasonable price, while other professionals may be willing to deliver it if you ask.
When lighting a marquee, fluorescent bulbs should be avoided at all costs. Black lights are especially disliked for wedding receptions since guests don't like their pearly whites to be on display. "Warm" lighting that can be dimmed is the best option. Overusing laser effects is boring, and lasers with lots of dots appear terrible in images, so keep that in mind if you're planning on using them. The bride can look like a walking Christmas tree thanks to some of the more affordable laser and LED lighting treatments.
LED Table Centrepiece Effects
Modernise your wedding with a few novel but classy table decorations. Colour-changing "LED Magic Eggs" are quickly becoming a popular alternative to candles. To keep your guests entertained, you don't need anything fancier than a Lava lamp. If you're looking for a good deal on these oddities, your best bet is to consult with a wedding planner or peruse eBay.
Wedding Scents
Due to the powerful association between smell and memory, and in light of the fact that your wedding day will undoubtedly rank among the most memorable of your life, it is essential that we incorporate aromatic elements that will leave a lasting impression on your senses. The musky perfume of palm fronds, the salty sea air, and the humid atmosphere are all distinctive aromas that are instantly recognisable during a wedding held outside on the beach. Your beachside location already has all of these aromas, and the light wind from the water will just heighten the experience. Before the ceremony, we'll serve a custom Pina Colada cocktail using coconut milk poured straight from coconuts selected that day; a sprig of fresh mint and a slice of lime and pineapple for garnish; freshly cut pineapple and squeeze of fresh lime juice. Your guests will be delighted by the intoxicating aroma of jasmine as the ceremony begins, and the warm, soft vanilla perfume will waft through the air from the candlelight. As the night progresses, the fresh aroma of lemon and lime drizzled over grilled fish from the neighbouring barbeque permeates the air. As the evening winds down, the lingering aroma of fireworks and sparklers fills the air, creating an unforgettable experience for your guests.
What Is The Price Of The Effect?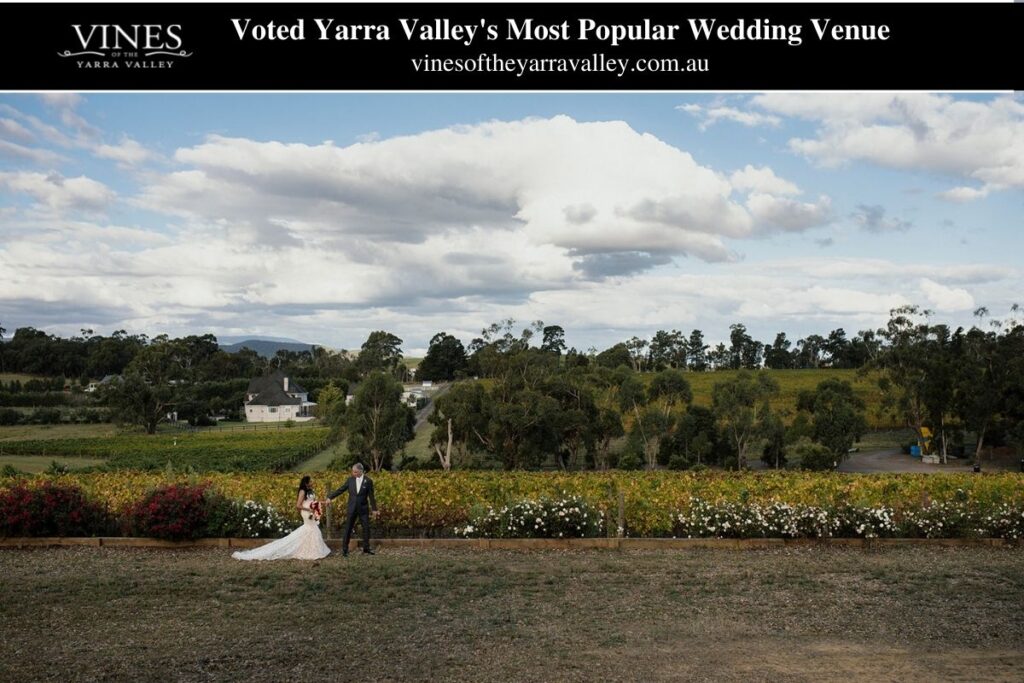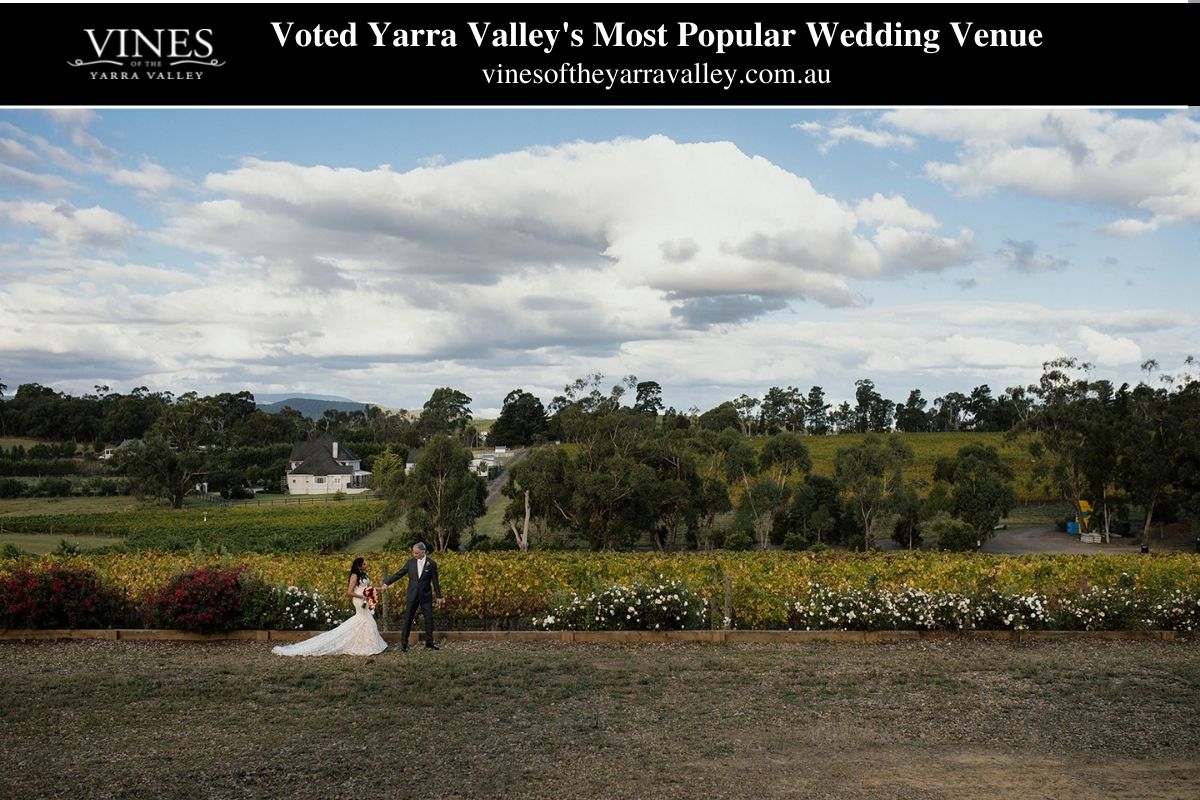 The average cost to add this effect from a DJ service is $300–$400. The result is stunning, but it won't come cheap. The operator is also responsible for the safekeeping and storage of the dry ice (which can cost anywhere from $1 to $2 per pound). The difficulties of finding and storing dry ice are compounded by the fact that it is not commonly available. The difficulty of persuading a banquet hall to let you use the effect may be greater than the price tag. Traditional fog machines have gained a bad reputation and are rarely used. With the knowledge you've gained from this blog, you should be able to persuade even the most cautious banquet hall manager to let you dance on the ceiling.
Wedding special effects can be a great way to spice up your wedding album and movie. Wedding photographs without special effects, digitally inserted locations, or other jaw-dropping touches are so previous century. To add a touch of wonder and magic to your wedding, or the wedding of a loved one or friend, consider a special effects package from Rachnoutsav Special Effects. It's not just pretty to look at; it enhances the significance of the moments in every manner.
Conclusion
Vogue Ballroom is Melbourne's premier wedding location, where dreams come true for the happy couple on their special day. You'll be able to collaborate with their design and operations teams to determine exactly how you want these moments to be delivered. Modern special effects are completely safe for usage in public spaces without fear of injury or damage to property. Dancing in the low fog can give the impression that you're floating above the clouds. When used in conjunction with Sparklers, the fog effectively conceals the units and activates at the optimal time.
Depending on the size of your venue, we offer a number of different machines to pick from. A Sparkular machine makes it possible to safely generate spark effects indoors, even in confined spaces. By having visitors shower the bride and groom with confetti, stunning photographs and video can be taken of the special occasion. Adding an ornamental water fountain to a reception hall can elevate the space's aesthetic to that of a grand palace. Spark jets (gerbs) being set off upon the arrival of the bride and husband is by far the most frequently requested extravagance.
The CO2 mist that is released by CO2 weapons quickly evaporates and is quite cold. With a drive-away option, you won't have to deal with unsightly and potentially hazardous cords and wires. Your wedding fireworks selection might be aided by Entertainment Effects. One of the most underappreciated forms of special effects is lighting design. They're easy on the wallet, function admirably indoors, and are frequently disregarded.
The ideal choice is dimmable "warm" lighting. Excessive use of laser effects is monotonous, and lasers with a lot of dots seem bad in visuals. Your best hope for finding a reasonable price on such rarities is to talk to a wedding planner or to search online auction sites like eBay. If you hire a DJ service, this effect will cost you around $300-$400 on average. The operator must also guarantee the dry ice is kept in a secure location. It may be more challenging to convince a banquet facility to let you employ the effect than the cost itself.
Content Summary
The use of special effects is a great way to elevate the most memorable parts of a wedding.

Learn about the special lighting and effects that guests remember long after the ceremony is over.

Special effects are a great way to highlight and enhance the activities during your wedding.

In the mist, it's best to take to the clouds and twirl around.

You can create the illusion of dancing on a cloud or completely envelop yourself in smoke by using the low fog effect.

If you use Sparklers in conjunction with fog, the units will be hidden from your guests until the perfect moment.

After the first dance, fog machines add to the party by drawing attention to the disco illumination provided by the DJ.

The low-lying fog effect, or "foggy floor," is ideal in these situations, although it can be difficult to achieve.

Some fog machines require the addition of ICE to ensure that the fog stays where it's supposed to: on the floor.

Put up a decorative fountain and let it flow freely.

Adding an ornamental water fountain to a reception hall can elevate the space's aesthetic to that of a grand palace.

Guest confetti showers during the first dance make for stunning wedding images and film.

Most frequently, guests like to hear the sound of spark jets (gerbs) as the bride and groom enter the reception and again when they cut the cake or perform the first dance.

We have both traditional pyrotechnics and the newer regular-izabel cool spark effect Sparklers, which can be turned on and off by our pros to keep your location safe and happy.

C02 Cannons

If you and your future spouse didn't meet in a formal setting like a church or country club, but at something more casual like a rock concert or a love festival, you might want to incorporate some of those feelings into your wedding.

Since the bride and groom deserve some time on stage while the DJ performs, we rent out our CO2 pistols for weddings.

CO2 guns and jets can be used to maintain a cool atmosphere on the dance floor while guests are enjoying themselves. The CO2 mist that is produced by these devices quickly dissipates and is quite cold.

Public Fireworks Shows and Other Pyrotechnic Performances

Even if fireworks aren't allowed at the venue you've picked, you shouldn't feel like you're out of ideas.

However, not all reception sites are conducive to large fireworks displays; some may have angry neighbours or livestock that needs to be protected.

With a pyrotechnic drive-away solution, you can say goodbye to unattractive and potentially dangerous cords and wires while also putting an end to any noise issues.

Some of the wedding fireworks displays we've provided have been complete surprises for the bride and wedding reception, carefully planned by the groom; others have been choreographed to the couple's favourite song and have featured all of their favourite colours and, finally, some heart-shaped fireworks.

It's a common misconception that spending more money on wedding special effects will considerably increase the total cost.

Fireworks of any colour and shape can be ordered for your wedding.

If you need some help picking what fireworks to include in your display, the professionals at Entertainment Effects will be happy to give you some suggestions.

Hire a competent sound and lighting provider to illuminate the venue's decor or project a bespoke monogram onto the dance floor.

The DJ may be a terrific resource for discovering alternative lighting options.

Some of the less expensive laser and LED lighting treatments can make the bride shine like a living Christmas tree without breaking the bank.

LED Centerpiece Ambience

Use some creative yet tasteful table centrepieces to give your reception a more contemporary feel.

As an alternative to candles, color-changing LED magic eggs are gaining in popularity.

Nothing more sophisticated than a Lava lamp is required to keep your guests interested.

Aromas for the Big Day

Your wedding day will definitely be one of the most unforgettable of your life, so it is crucial that we include fragrant components that will leave a lasting imprint on your senses.

As the ceremony begins, the fragrant jasmine and subtle vanilla perfume will fill the air, delighting your guests.

The scent of fireworks and sparklers will linger in the air as the night comes to a close, making for a truly unique and memorable experience for your guests.

If you hire a DJ service, this effect will cost you around $300-$400 on average.

Dry ice (which costs between $1 and $2 per pound) must be stored securely and indefinitely by the operator.

The rarity of dry ice adds to the challenges of sourcing and stowing it.

It may be more challenging to convince a banquet facility to let you employ the effect than the cost itself.

The old-fashioned fog machines are rarely used due to their negative reputation.

Adding some flair with wedding special effects may make both the wedding album and the wedding film that much more memorable.

Incorporate some awe and magic into your wedding, or the wedding of someone you care about, by booking a special effects package with Rachnoutsav Special Effects.
Ways to make your wedding even more magical for your guests
Stock guests' hotel fridges with beer or wine. 
Serve a Tiki drink in an *excellent* cup. 
Ask everyone at your wedding party to add a fave to your playlist. 
Have at least one late-night solution. 
Organize a next day activity — that's not brunch.
New South Wales couples are willing to fork out the most for their floral arrangements, sitting at an average of $1,710 for their wedding flowers. Western Australian and South Australian couples are willing to pay a similar amount – $1,465 and $1,420 respectively.
 Clever Wedding Ideas to Make Your Big Day Stand Out
Hire a roaming raw bar. 
Surprise guests with an end-of-the-night food truck. 
Pick an unexpected backdrop for your engagement session. 
Show 'em some #Natitude. 
Guide guests to their seats with take-home wine stoppers. 
Frame the scenery. 
Forget the flower baskets.
Most couples choose to incorporate the unique effect during the first dance, typically during a dramatic entrance or similar significant moment. A brilliant white flame is at the centre of a stunning display of sparks that rise to heights of up to 8 feet and are 3 feet wide. Plumes of silver and gold accompany these sparks. The guests will experience breathtaking sounds and pictures thanks to the glittering effect.
This collection of free Photoshop actions is intended for use in giving your wedding photographs a variety of distinct and expertly-executed effects.
Using these actions, you can generate a wide variety of wedding effects without spending any money. A collection of five powerful Photoshop actions designed to enhance wedding pictures, particularly bridal portraits.