Delight yourselves and your wedding guests with our dry ice for your first dance. Be the bride and groom that dance on a cloud. Create a unique effect that will be remembered by you and your guests forever. It looks amazing in your wedding photos too!
As a newly married couple, you are announced into the reception to a round of huge applause. Then, the DJ announces your first dance together as husband and wife. This first dance is a magical moment, even without special effects. However, for a truly unique and surreal first dance, consider an effect known as "Dancing in the Clouds."
This effect, typically performed by your DJ entertainment, involves the operation of a dry ice fog machine, enveloping the dance floor in an abundant layer of low-lying dry ice fog. This fog will typically be about knee-high, giving the appearance that you are dancing in the clouds.
Vogue Ballroom has proven itself to be an iconic wedding venue and function centre in Melbourne. Book today so you don't miss out.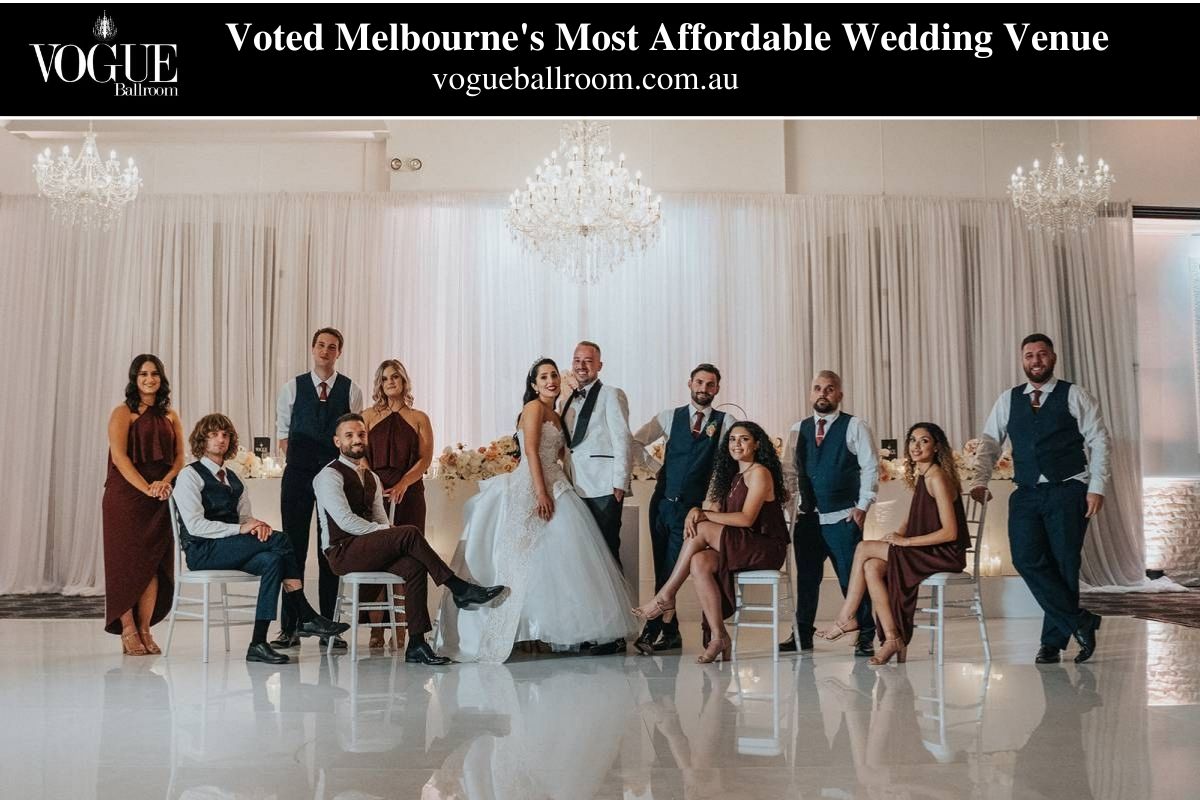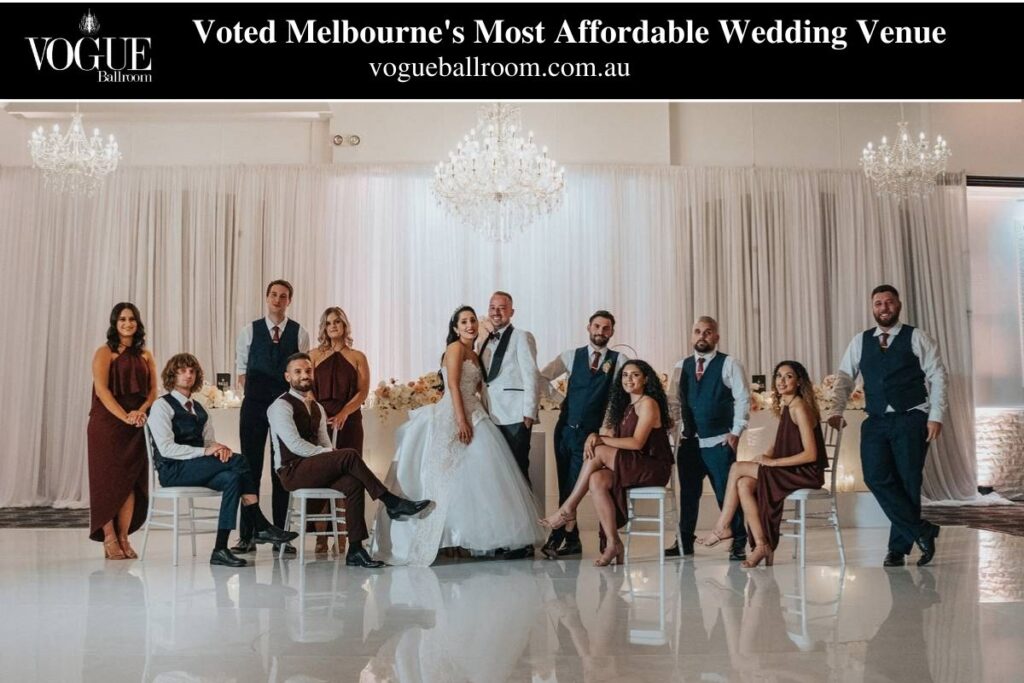 Aren't Fog Machines Bad?
It is absolutely true that traditional fog machines are banned from most banquet halls. The primary reason is that the fog rises to the ceiling, and at the hands of an over-zealous operator, can trigger fire alarms; or worse, sprinkler systems! Moreover, fog juice can leave a nasty residue that could stick to your gourmet cuisine. On the other hand, dry ice fog machines are a completely different animal. Dry ice is pure, solid carbon dioxide (CO2). It's called "dry ice" because it does not melt. Dry ice goes directly from a solid to a gas in a process called sublimation. Dry ice keeps items colder for much longer than traditional "wet ice" because dry ice is extremely cold, -109 degrees F (-78.5° C). Dry ice sublimates into carbon dioxide gas instead of melting, leaving no liquid mess to clean (or to make the dance floor slippery/dangerous).
WHAT ABOUT SAFETY
Not fit for human consumption.

Handle only with protective gloves.

Transport only in complete isolation from the driver.

Do not place dry ice in any gas-tight container.

Keep away from children (adult supervision is required).
HOW DO I CREATE DRY ICE SMOKE?
The hotter the water you use, the more smoke will be created – it's as simple as that! If you use boiling water, steam will also appear, in addition to the dry ice fog. We've added a handy table to help you get the right amount of dry ice for the size of your function. Remember: dry ice fog flows downhills or the direction of any airflow, so outdoor effects could be unpredictable. Smaller pieces of dry ice – for example, 16 mm pellets produce more fog in a shorter period of time, so consider the kind of dry ice you'd like to use depending on how long you require the effect.
Looking for someone to help decorate on your special day? Check out our list of Wedding Decorators in Melbourne
WHAT ABOUT EQUIPMENT?
Good news – dry ice fog machines are available! Dry Ice International has machines available for hire. The machine is a 100-litre water barrel with a 220 V heating element to keep the water warm consistently – ensuring that you obtain the maximum effect from your dry ice. The dry ice is kept in a basket inside the machine, and as soon as it's lowered into the water, the effect begins! The fog effect can then also be terminated at any time by lifting the basket out.
Alternatively, use a bucket of hot water, a boiler, or an urn with a built-in heating element. Ensure that the water is hot but not boiling for the best effect. Without a heating element, the water should be replaced as soon as it gets too cold to produce decent fog effects again.
A Few Dry Ice Tips
A fairy tale romance deserves a fairy tale wedding, and the dry ice machine plays an integral part in that equation. To assist its performance, you can do a few things to enhance its stunning effect. Firstly, turning off the air conditioning 5 minutes prior to the first dance to help the fog form a thick layer upon the dance floor. Air conditioning is designed to push air up, and this makes the dry ice machine's job harder. Clearing the dance floor of guests in preparation for the first dance, also, ensures that the set is ready for the main attraction. The anticipation builds in the room, as the magical white clouds thicken. Photographers can take their place to capture the enchanting first dance. The dry ice machine makes magic right before your eyes and, then, the music begins.
Check out our post on 20 Need-to-Know Wedding Planning Tips.
What effects can dry ice do?
For those who hardly dabble in special effects during the greater part of their lives, it pays to heed these few words of advice. The dry ice machine performs reliably and consistently to ensure that the magic does not overwhelm the event. Your wedding first dance will be extra special with dry ice but will not adversely affect the health and wellbeing of your guests. This is because the fog hugs the floor and will not rise to irritate noses, eyes and airways. Dry ice is the natural way to create these desirable special effects. Dry ice is the safe alternative; and it will not set off fire alarms like smoke machines, often, do. Rest assured your wedding reception will not be interrupted by members of the fire brigade escorting your guests out of the venue.
The Fog Hugs the Floor From A Dry Ice Machine
Think of the dry ice machine as a huge kettle of boiling water. When the freezing dry ice meets the boiling water, a carbon dioxide of cool, thick smoke is created. As this smoke fills the machine, it rushes out of the machine to create the magical effect now renowned for first dances.
This low-lying fog hugs the floor, remaining low at all times and creating something that the typical smoke and haze machine can't compete with. For more on this, click here!
Dancing on a Cloud
Because this machine creates a fog that remains so low, the gas groups together to create a thicker smoke, this makes the Dry Ice machine unique to other effects machine, as the thickness makes it look like something from Hollywood, like you're actually on a cloud, physically and metaphorically.
First Dance Floor Display
During your first dance as a married couple, you'll already be on cloud nine. Why not get the visual effects to match? For an unforgettable moment, transform the dance floor into a cloud using dry ice.
Dry ice fog machines produce a magnificent 'dancing on clouds' effect, perfect for the first dance. Dry ice creates an ideal low-lying fog which will flow out across the dance floor and remain below knee level. You can also light the dry ice fog with coloured filters to produce a truly magical atmosphere.
Unlike fog machines, dry ice doesn't contain any unwanted chemicals, particulates or odours. Your fog will stay low to the ground, creating a beautiful effect your guests will never forget without blocking anyone's view. It's also a great option if you aren't very confident in your dance skills. People will be so impressed by the fog they won't notice if you miss a step or two.
It Lasts the Mile
Just like the Energizer bunny that keeps running, so too can a dry ice machine. It can run continuously throughout the first dance, ensuring the consistency and thickness of the smoke and effect. When compared to its cousins, it's no competition. The fog machine will release smoke for 15-20 seconds before it requires a 'time-out', and the haze machine will keep running, but at a level that will barely make any smoke noticeable to your guests.
Create a magical atmosphere with dry ice table accents
Another way to add a touch of magic to your wedding reception is by decorating the tables with dry ice. For this kind of decoration, a little can go a long way. All you need are a few glass vases filled with warm water and a small amount of dry ice at each table to create a beautiful effect. This is the perfect way to avoid the pre-dinner lull when guests take their seats and wait for the wedding party to make its entrance.
It's Safe with Alarms
The fog released from a dry ice machine is a gas which doesn't contain particles in the air, unlike its smoke or haze machine counterparts. This is important to prevent it rising and hovering around alarms. The last thing you want is your guests running for their life because you've set off an alarm, while you're intimately gazing into the eyes of your new soulmate.
Keep food and drink colder, longer
If your wedding takes place outdoors during the summer months, it can be a challenge to keep your food and drinks cold. Dry ice is the perfect solution to keep things chilled, or even frozen, throughout your reception.
With a temperature of -109.3° Fahrenheit, the cooling power of dry ice is nearly unbeatable. Unlike regular ice, dry ice won't melt into a watery mess, potentially soaking the food you're trying to keep cold. 
Freeze a piece of wedding cake
After all that preparation, your wedding night will fly by in what seems like a matter of minutes. With any luck, you'll have beautiful photographs and memories to remember the celebration. And, by using dry ice, it's also possible to save a piece of your wedding cake to enjoy on your first anniversary while you flip through your wedding album and reminisce.
Dry Ice Champagne Reception
Champagne glass towers are made all the more spectacular with dry ice. Create a cascading dry ice fog that will wow your guests. If you wish to serve out the fog effect champagne directly to guests, you can use ChilliSticks to hold the dry ice pellets safely.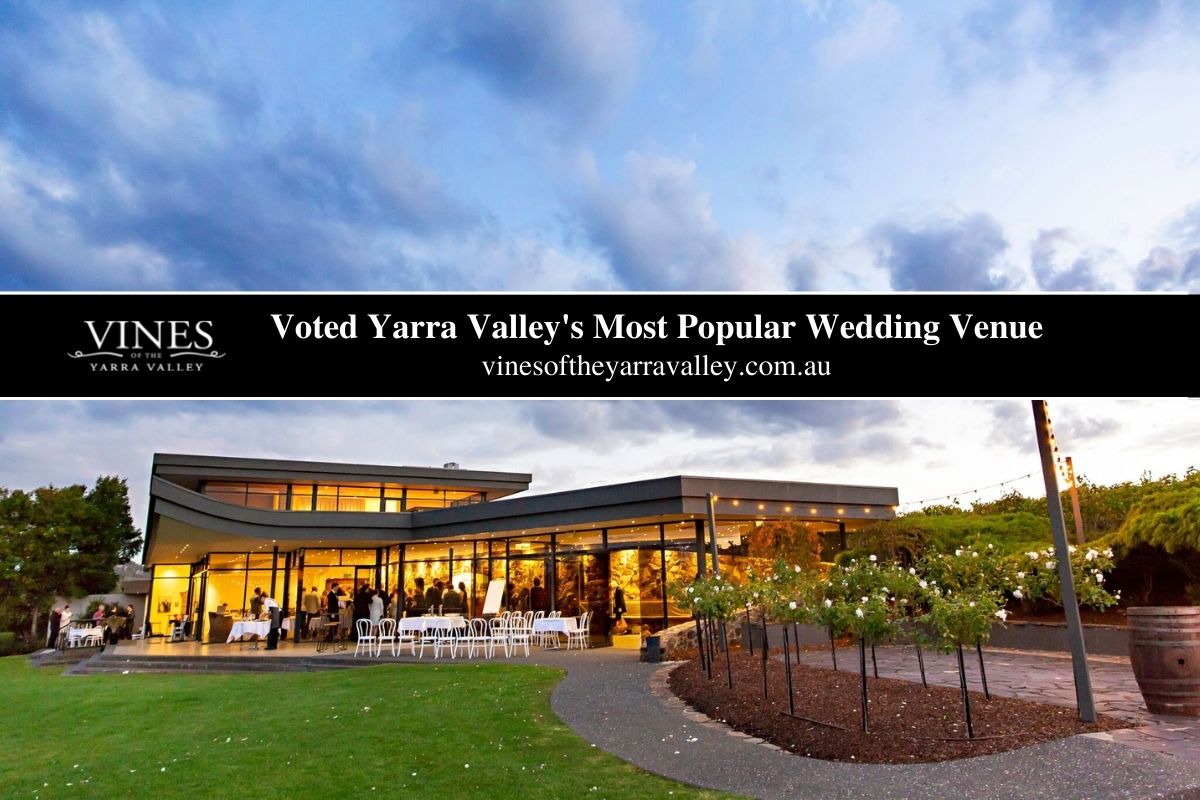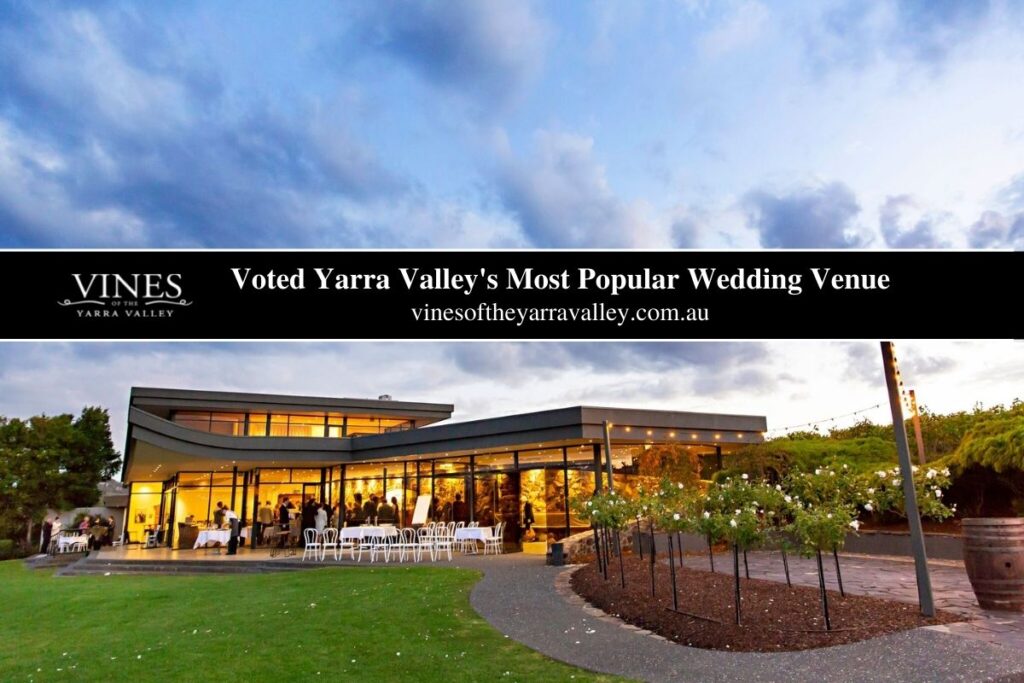 REASONS TO USE DRY ICE FOR SPECIAL EFFECTS
It's fun – adding an ethereal, fun or unusual aspect to your event is easy with dry ice!

It's inexpensive – no need for expensive smoke machine equipment.

It's easy to use – it's effective, and it does the work for you.

It's available – with our retail network and doorstep delivery service, your dry ice comes to you.

It's safe – when handled correctly, it is perfectly safe for home and personal use.

Start with 2 kg/bucket add 2 kg every 10 minutes – Duration: 1 hour- multiply dry ice by 2 for every hour

Bucket: Use a bucket tor every 20 square meter floor area · Use a bucket with heat element to keep water heated

Ideal bucket water temp: 60°C to 80°C
Twice the glam
The ideal time for this effect is during your first dance, but if you want to add a little bit of flavour to your entrance, have a burst of dry ice shot through your venue doors before you enter the room. This will build the suspense and the excitement of your guests, and will give you the grand entrance you deserve on your big night!
Great for photos
Get absolutely stunning photos and videos of your first dance with this effect. Your photographer and videographer are sure to get many shots of you dancing on a cloud.
Not regular smoke
Smoke machines create a thin layer of smoke, and it does not stay on the floor, ultimately it ruins the pictures for your first dance as opposed to enhancing them. Smoke machines are also well known to set off fire alarms and are banned in most halls. Dry ice machines create an odourless, low-lying fog that does not set off fire alarms, using frozen carbon dioxide.
Pros of dry ice
The gas hugs the floor as the carbon dioxide is heavier than air.

Looks like a "dancing on the cloud" effect that you can't get with a smoke machine or dry ice

Looks amazing for 2-4 minutes

Safe with fire alarms as it is a gas and not particles in the air like a smoke machine and to a lesser extent, haze machine.
Cons of dry ice
Very, very expensive for equipment, staffing and materials compared to smoke machines and hazers

The Dry Ice needs to be purchased within 8-36 hours of the event as it evaporates very quickly

Dry ice is -78.5°C, so causes burns if not handled correctly (esky, proper gloves and eyewear)

Dry ice can only be bought from chemical supply companies or through distributors such as SupaGas or BOC gas

Needs a special machine to get a good effect, you can use buckets with boiling water, but the effect is not as great as with a "pea-souper" (3phase power required) or a Chauvet Nimbus (240 volts required for heating)

Lasts a few minutes

Dry ice needs to be handled correctly, can cause loss of consciousness or death if handled incorrectly in an enclosed space as it turns into carbon dioxide gas
Special Effects Last Longer
The dancing on a cloud effect lasts longer with a dry ice machine versus a smoke machine. Your first dance will be mesmerising for its entirety, with a thick white fog hugging the floor. Princess and prince twirling gracefully through a scene from an enchanted fairyland feast, picture it now in your mind's eye. The music, the lights and the magical scene before you, as the couple, dance their first dance together as man and woman, husband and wife. The cameras will be clicking and the video rolling, it will be like a night at a royal wedding or the Academy Awards. Red carpets and shimmering chandeliers. The dry ice machine playing its part reliably and consistently, making that wedding first dance extra special.
We were so glad that we found a professional outfit for the hiring of the dry ice machine, operator and dry ice. It meant that we could relax and focus on having a good time at our wedding party. I have heard some horror stories, from other brides, about smoke machines setting off fire alarms and heaps of guests coughing. The dry ice people warned us about some of the alternative special effect technologies and delivered a perfect result for us on the night. The pure white fog stayed low to the dance floor and lasted throughout the entire first dance ritual. We felt so lucky to be enjoying this special moment, it was like something out of a beautiful ballet, like Swan Lake. It is theatrical and, I think that it was important to provide something this magical and visual for all of our friends and family members who attended our wedding.
The Greatest Day in the Life of a Bride
One of the other reasons why we decided on having a dry ice machine at our wedding was to ensure that we had some great vision for our wedding video. I have, personally, seen too many ho-hum wedding videos, where the venue looked shabby and the whole thing a touch banal. It is the greatest day in the life of a bride, and some professional help in producing an amazing event really adds to the success of the day. A wedding is a theatre for the community of people around the bride and groom. Too often, we downplay stuff, I reckon, and are, perhaps, afraid to shine. If you cannot shine on your wedding day, when can you shine? The audiovisual backing and the ethereal wisps of fairy-like fog brought the magical into sharp focus. The music was moving, and the scene was sublime, according to my mum, and we could not have wished for a better day and night.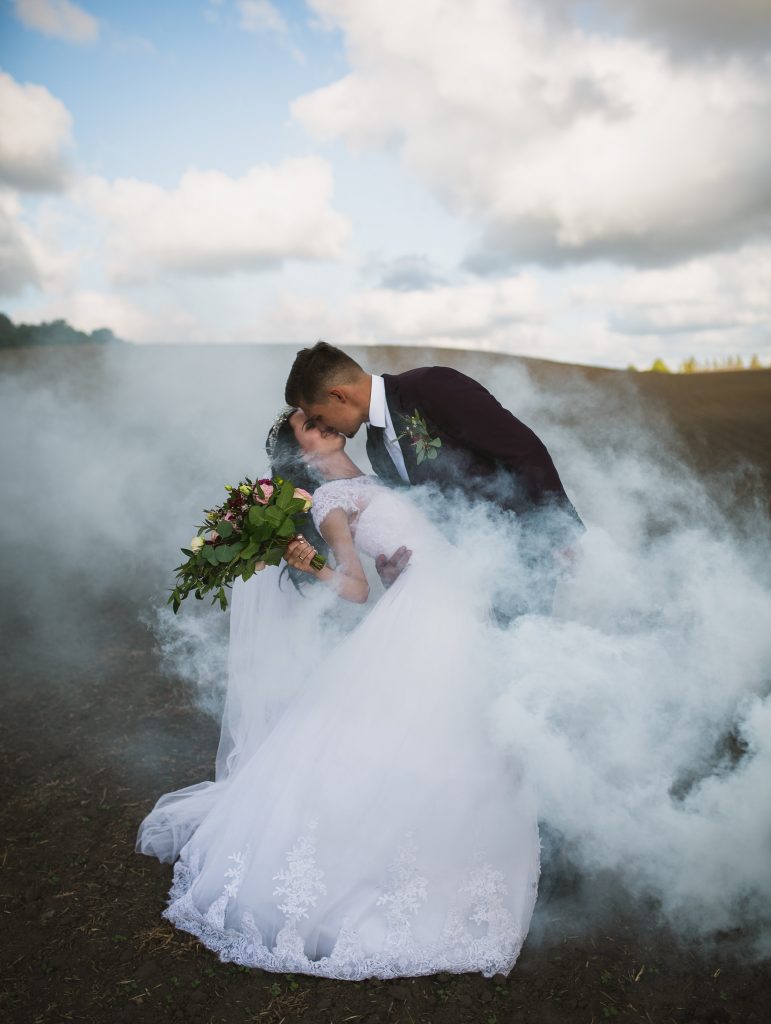 Frequently Asked Questions About Dry Ice
Another way to add a touch of magic to your wedding reception is by decorating the tables with dry ice. For this kind of decoration, a little can go a long way. All you need are a few glass vases filled with warm water and a small amount of dry ice at each table to create a beautiful effect.
Make Sure You Have Enough Ice
Put Drinks on Ice Before the Event Starts. 
Pick the Right Type of Ice Cube and Storage. 
Choose the Right Storage. 
Have Two Separate Supplies of Ice. 
Make Sure You Have Plenty of Towels.
Smoke machines produce a similar effect to low fog machines, however, the heated smoke produced by smoke machines rises and dissipates around the room, whereas low fog machines produce cold liquid particles and the fog remains close to the ground. Use smoke machines for shows, concerts, parties, spooky effects.